The Newborn Photoshoot
"I don't photograph newborns. It's normally not my thing. Two days ago, however, I was contacted by a woman who said she wanted to hire me for lifestyle newborn portraits for her 8-week-old nephew that was just released from the hospital.
I agreed because I love lifestyle portraits, and something was tugging at my heart. She wanted to do the session the next day because she didn't know how much time he had.
He was born with Microcephaly. This is a condition where the baby's brain doesn't develop all the way leading to a much smaller head size.
See, baby Aiden was supposed to be stillborn, but he wasn't. He came out fighting and has been for the last 8 weeks. He stunned doctors and they had no way of determining his life expectancy because he kept shattering all their previous expectations of him.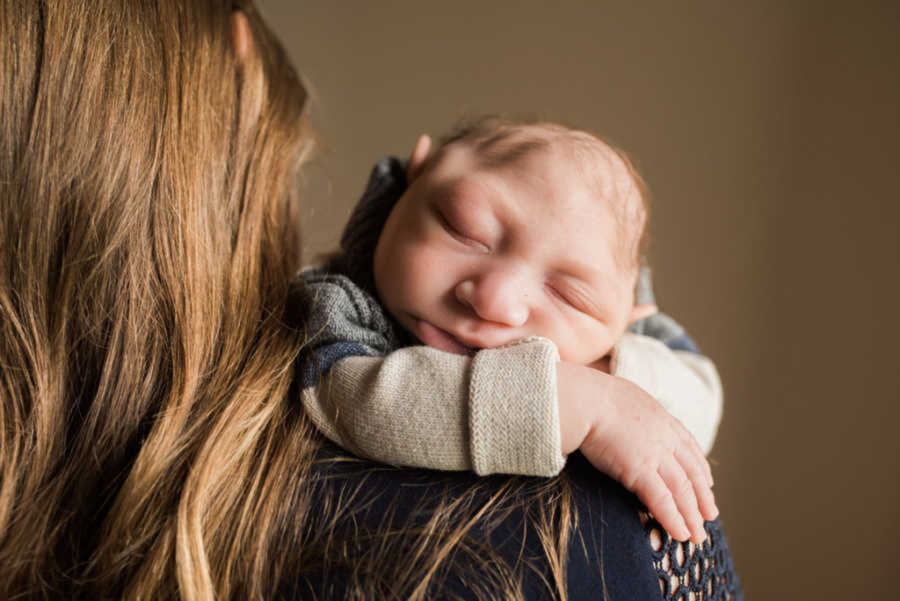 When I was contacted initially, all I was told was that he was just released from the hospital and she didn't know how much time he had. I didn't really ask for more details so when I showed up and saw him for myself, I was completely surprised.
Meeting Aiden
He was so tiny and so perfect. As soon as his mom brought him in to the room, I was immediately teary-eyed. But they weren't tears of sadness or pity, it was genuinely pure joy.
He was the cutest little fighter I have ever seen in my life. He had BEAUTIFUL gray eyes that he let me see for about 3 seconds, and he had the tiniest little wrinkled hands that held more experience and knowledge than the average adult.
I don't know how long I was squealing and baby-talking to him before I realized I wasn't even photographing anyone yet, just loving on him, but I couldn't help it. His perfect face drew you in and there was no escaping it.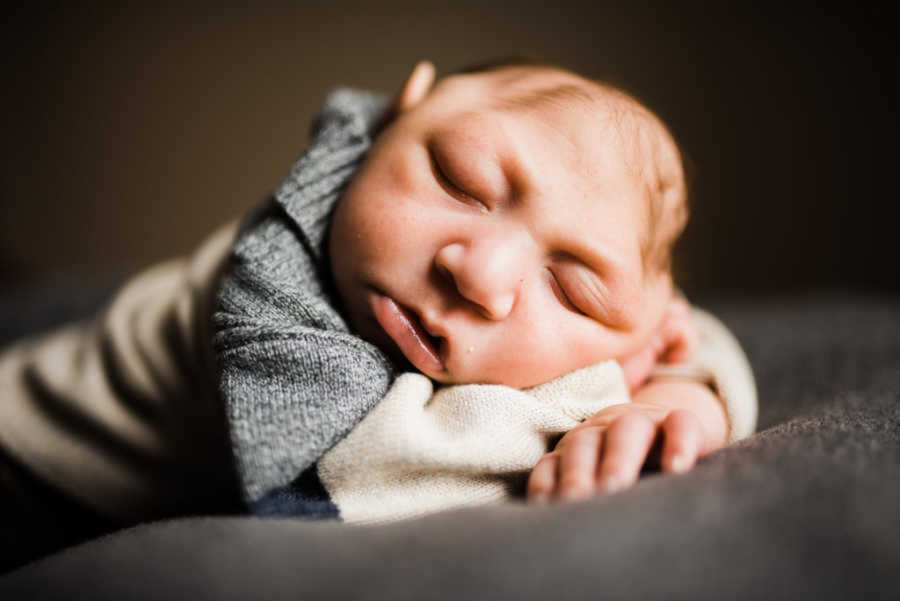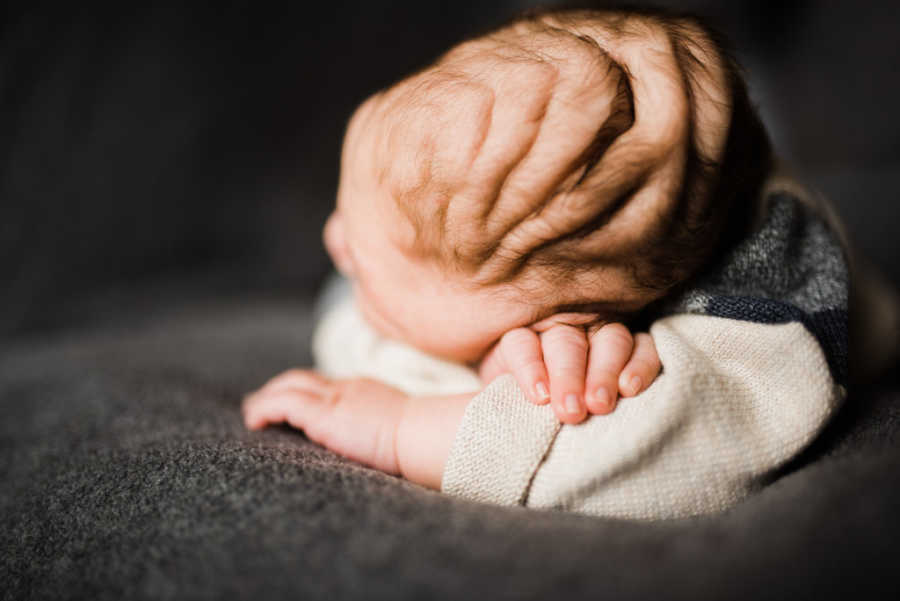 We did the shoot yesterday and watching his family interact with him was so bittersweet. You could tell he was the most loved baby in the world, but also it hurt my heart so much to see his grandpa cry as he held him.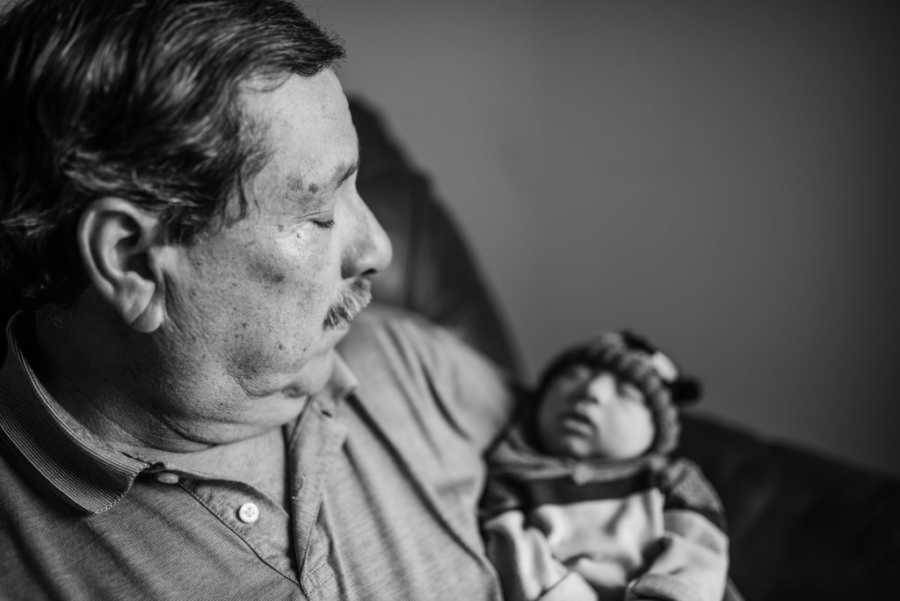 Connecting With The Family
As I did the portraits with his parents, I asked them to tell me a little bit about Aiden. I was nervous to ask, but I wanted to really get to know them. I wanted to know their heart, their emotions, and their dreams.
I value building connections with each and every client I have because I feel like their story can't be told the way it deserves to be if I don't. If you didn't know, if you ever want to see the most genuine smile a parent ever has ever had, ask them to talk about their kids.
These two did NOT disappoint. Ricky, Aiden's dad, immediately started gushing about his little fighter. He told me, 'Aiden was supposed to be a stillborn, but he came out screaming and has been fighting ever since.' That was the first time I wasn't sure if I was going to be able to hold back my tears.
His beautiful mom, Kayla, had this glow on her face that didn't leave her the entire session, even through the more somber moments.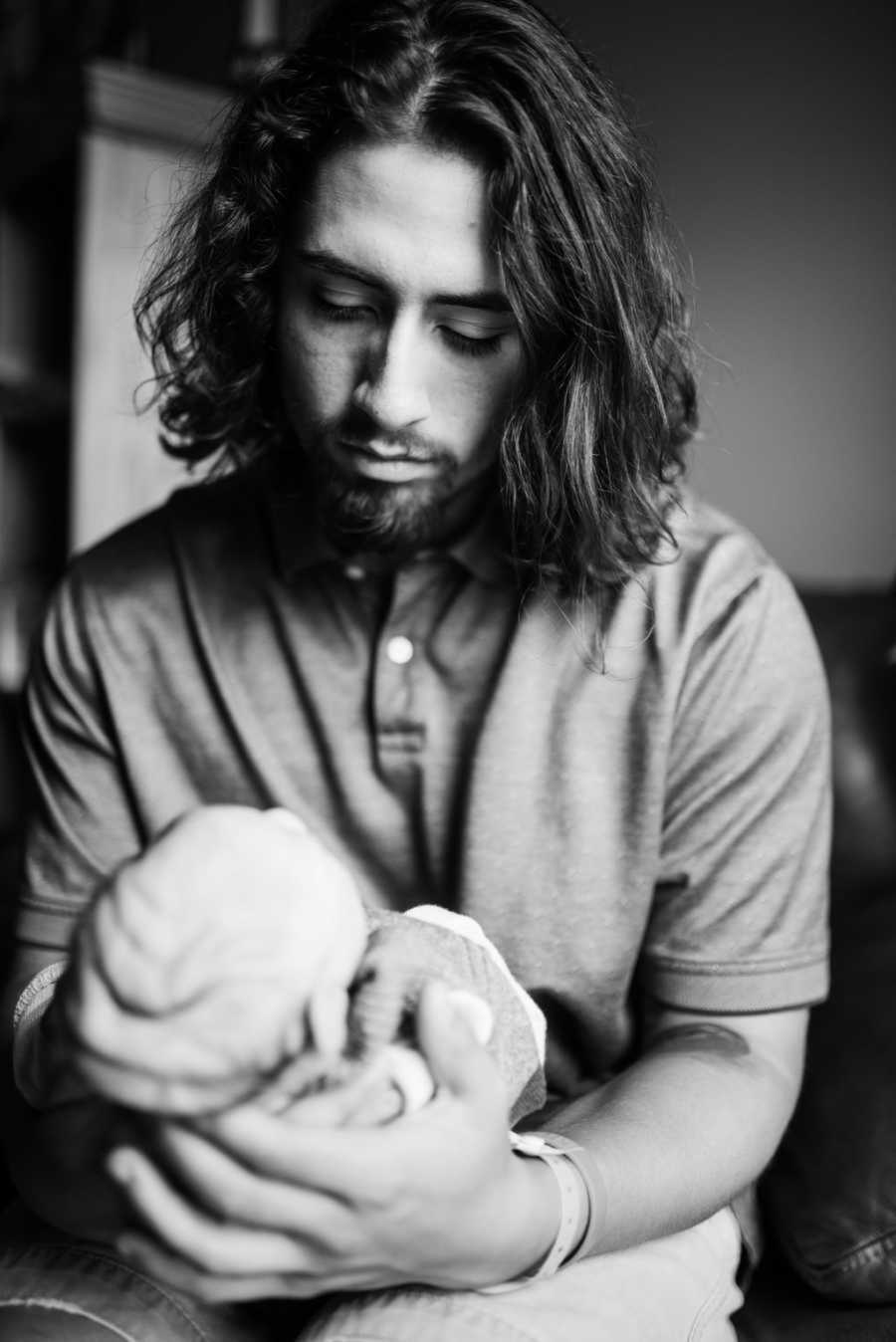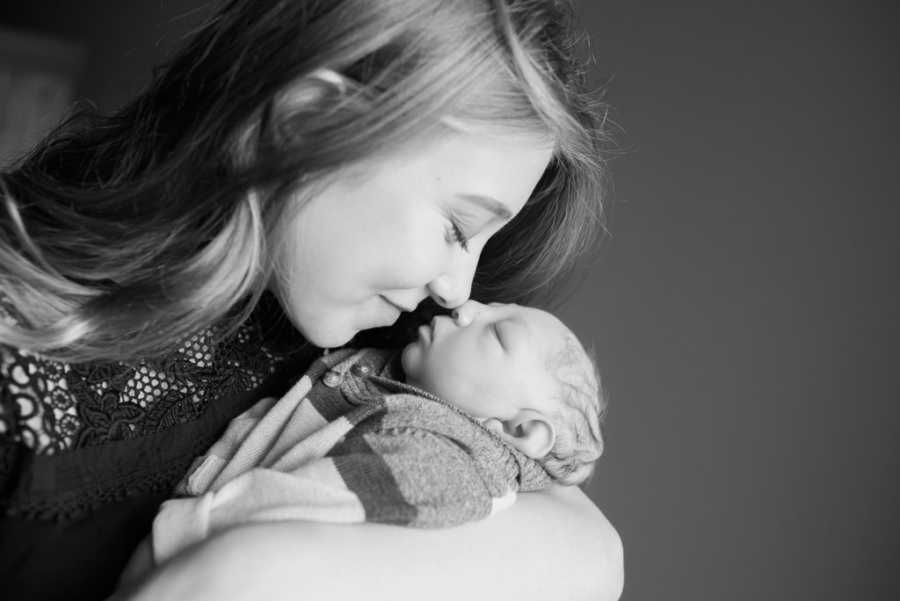 I cried and prayed and yelled and cried some more the entire 45-minute drive home. I stressed all day and night over the images and even went to sleep early (early being 2 a.m.) because I had re-edited the entire gallery (272 images) at least 7 times.
I needed to just step away from it for a bit. They HAD to be perfect.
Grieving Aiden
I woke up this morning to a message from Aiden's aunt (the one who booked me) saying that he died this morning, and I am a wreck right now. I wanted to believe it was a mistake or a dream, but I felt in my heart I didn't have the RIGHT to be grieving when his family must be feeling things I could never imagine.
My heart is shattered for that family that loved that baby so much. My heart hurts for my kids that I don't appreciate as much as I should all the time. In that moment, as I sat there in bed crying, looking at my two sleeping boys, I could hear my voice playing back every single time I've yelled at them.
I could feel every tear they ever shed into my chest, that I didn't think I had time for at the moment. And I could feel a part of myself dying at the thought I could one day be without my children.
But my heart is also full with gratitude because I know I am a better person for being allowed in their home and for getting a chance to hold that perfect little boy for a while yesterday.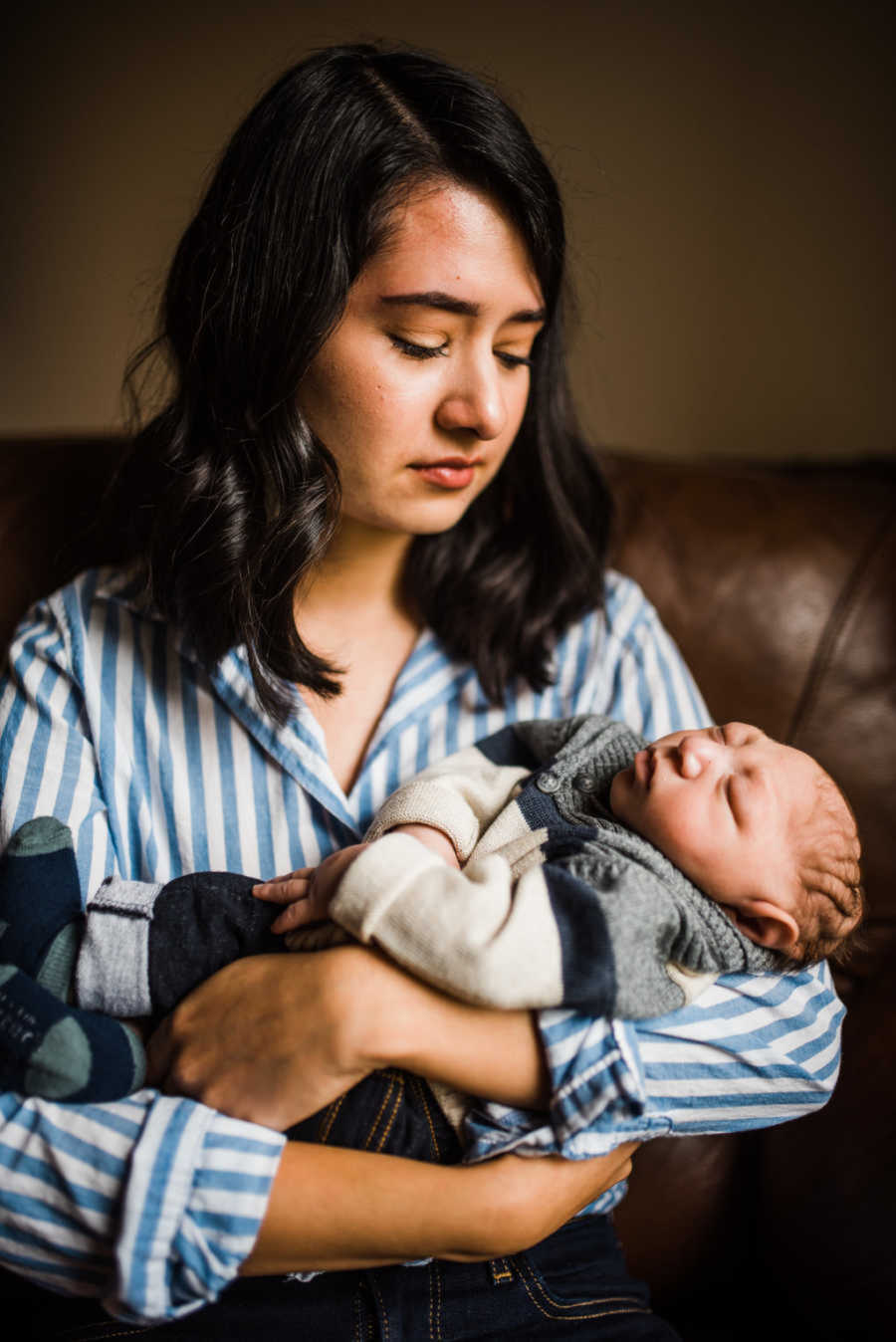 The Power Of Photography
I guess where I'm going with this is that, I question myself sometimes. It's very easy when I live with anxiety and depression – asking myself whether I'm really cut out for this. But God keeps showing me this is what I need to be doing, not just for myself and my family, but for others as well.
It's not easy being a creative entrepreneur suffering with depression and anxiety. I constantly struggle with whether I am good enough, whether clients will see how much of my heart I pour into them, and whether I'm actually going to be as successful as I dream of being.
A few months ago I had a client, a bride, whose father died the day after we took her bridal portraits with him, and now this. God is speaking to me through the love, life, pain, and suffering of others and I am thankful He uses me to help bring healing.
I do what I do because EVERY life deserves to be captured. Your story matters, and it deserves to be remembered."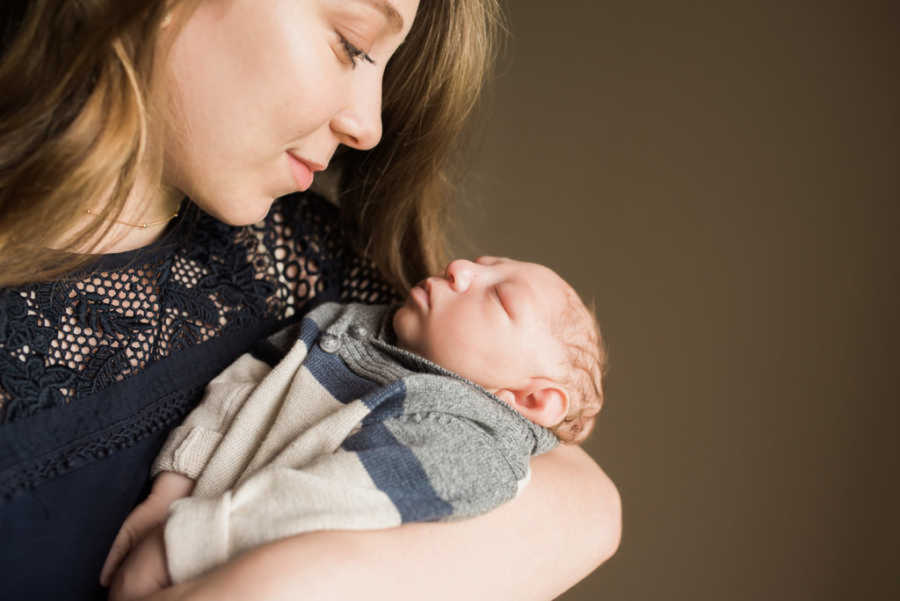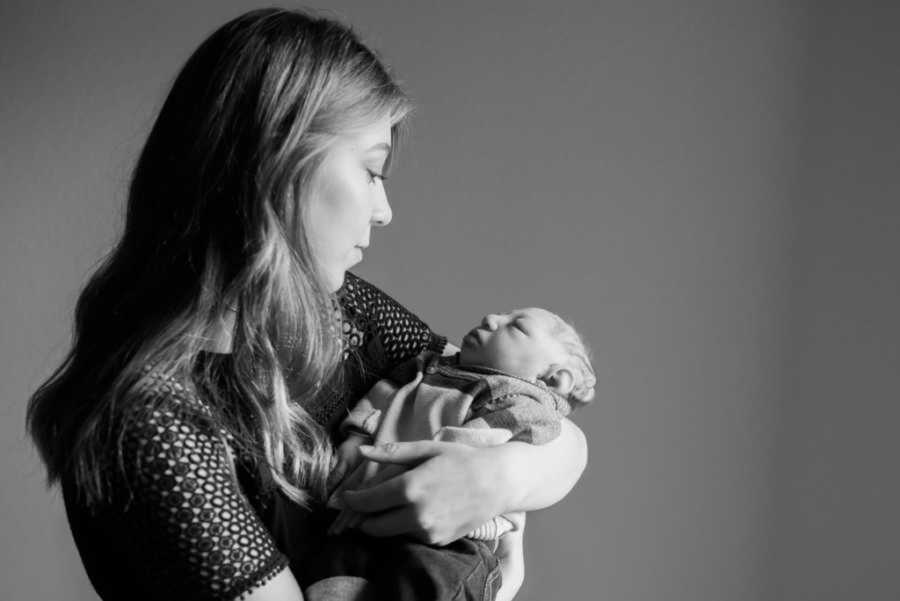 This story was submitted to Love What Matters by Jennifer Ryals of Texas. Be sure to subscribe to our free email newsletter for our best stories.
Read more stories like this:
'Love will find a way.': Photographer stunningly captures Ukrainian dancer's tribute to homeland
'When will this nightmare ever stop?': Photographer shares stunning portraits of senior before Oxford school shooting
Please SHARE this story on Facebook to encourage others to cherish every moment and love what matters most.