"I was never one of those little girls who played with my Barbie dolls and created my future dream wedding with Ken and a flock of bridesmaids. But I did always imagine that one day I'd be a mom.
Formative Experiences
I spent my formative and pre-teen years in the Poconos, Pennsylvania, surrounded by kids all day every day. My mom owned and directed a small, private school focused on early childhood development and advanced learning for toddlers, pre-school, kindergarten, and school-aged kids. Her business, needless to say, became our family's business.
My brother and I spent most of our free time after school playing with the kids on the playground, helping out with afternoon naps in the toddler room, administering snacks for the school-aged kids, providing homework help, and oftentimes, were deemed the cleaning crew after hours. We happily took on whatever roles and responsibilities were required of us, watching our parents work tirelessly to operate a successful business and provide for us at the same time.
During the mid-1990s, my mom's school began welcoming children in foster care for any and all of her programs – whether they needed before/after school care, had special needs, or needed a summer learning program to join for socialization. She would explain to us that while their enrollment in her program might be temporary, their wants and needs were just the same as any other child's. I remember my mom having always created safe spaces for kids to go, whether it was because they had a bad day or just needed some time alone – she excelled as a teacher and caretaker to so many families and so many kids, no matter what their need.
Thinking back on it now, I was so blessed to have had the experiences I did in that environment, learning how to love, support, and advocate for children from every walk of life, because I saw real, live examples of her love and patience regularly. I have my mom to thank for a lot of who I became as an adult and a mom. She was truly the most amazing role model to us and everyone in our community.
A lot of things happened over the years. My parents divorced in 1997, and my mom remarried a few years later. My family moved to Virginia in 2001 (mom still owned and operated her school in Pennsylvania with residences in both states) and in 2011, after 20 years, my mom was forced to retire and close the doors on her life's work after suffering a catastrophic injury.
Becoming A Licensed Foster Mom
Fast forward to 2017. At this point in my life, I had been a resident of Virginia for 16 years, having established my career in Northern Virginia as a government contractor as well as a free-lance wedding stylist. My hobbies were plenty; I had taken on world travel as a primary source of entertainment outside of weightlifting and spoiling my black lab, Tonka. In my 20's, I had set a goal to become a homeowner by age 30. Two months before my 31st birthday, that dream became a reality.
I had plenty to keep me busy during that first year of home ownership – as any homeowner can probably relate, there was always a project or something for a DIY creator to invest their time in. Sadly, once the projects were done and my home was, well, a home, I felt like there was something missing. For months, I tried to find my place in the community, but nothing seemed to connect for me. At the end of 2018, after having spent some time with my mom at her home in Florida, I realized my younger years working with children had truly been the happiest and most fulfilling. So, I told her I was going to inquire about becoming a foster mom in Loudoun County. She couldn't have been more supportive.
By Christmas 2018, I was committed to becoming a foster mom and underwent the home study portion of my pre-certification approval. On September 23rd, 2019, I became a certified foster parent, and my home was ready to welcome any child who needed a safe place to dwell, for however long they needed.
I remember the excitement I felt at first, only to be followed by fear, self-doubt, and a lot of internal dialogue questioning, 'Am I really cut out for this? What if I'm horrible at being a parent? Is it ok that I'm a single mom?' The county called me a handful of times between the end of September and the end of October that year. Every time the phone rang, I was anxious and hopeful the child in need would be a good match for my home. Unfortunately, the first 3-4 were not a good match. Having no criteria for age, sex, race, etc., I felt as though I had a better chance of finding a great match for my home, but it was easy to feel defeated when the stars didn't align.
Stars Aligning
At the beginning of November, I received THE call. 'We have a teenage girl, 13, who recently transitioned out of her home and into foster care. We think you'd be an excellent match, are you interested?' Yes. Of course, I was. At first glance, with the understanding I had of the situation and legal process/reunification process the county was working toward, I knew she'd be with me for 3-6 months at a minimum. I was ready for my first long-term placement and agreed to meet with her in person after a few weeks of phone calls and time spent getting to know one another.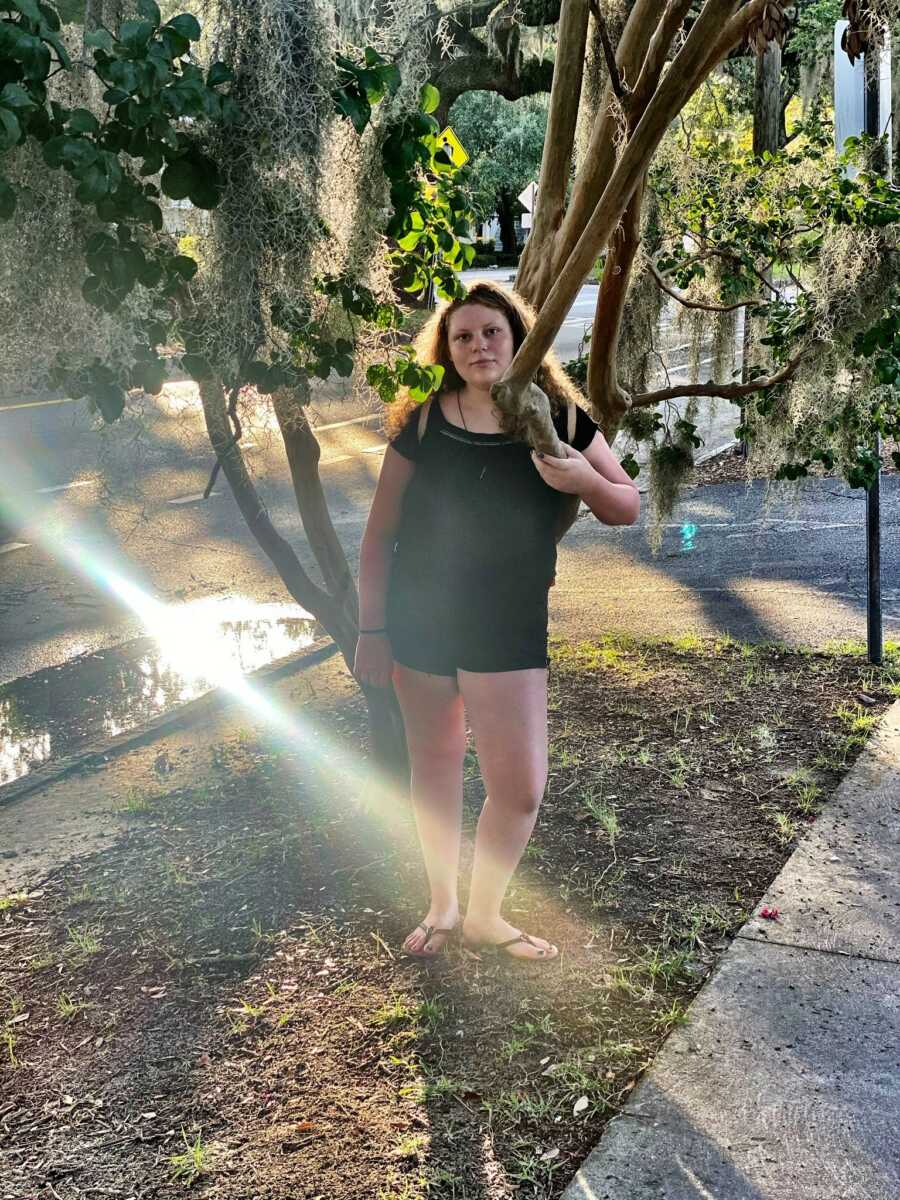 'K' and I met on December 6th, 2019. Her case manager and I took her to lunch, then shopping, and we prepared for her to come to stay at my home, immediately. During part of our shopping excursion at Target, she asked me when she could begin calling me 'mom.' Naturally, it was a nice thing to hear, but it was also terrifying because I was so afraid of letting her down or, of course, how it would feel when the time came to let her go in the relatively near future. After we had a sleepover weekend and she got to see her new room, we agreed she'd be placed in my home on December 13th, 2019, as it was the perfect time with the holidays approaching and her birthday on the horizon in January.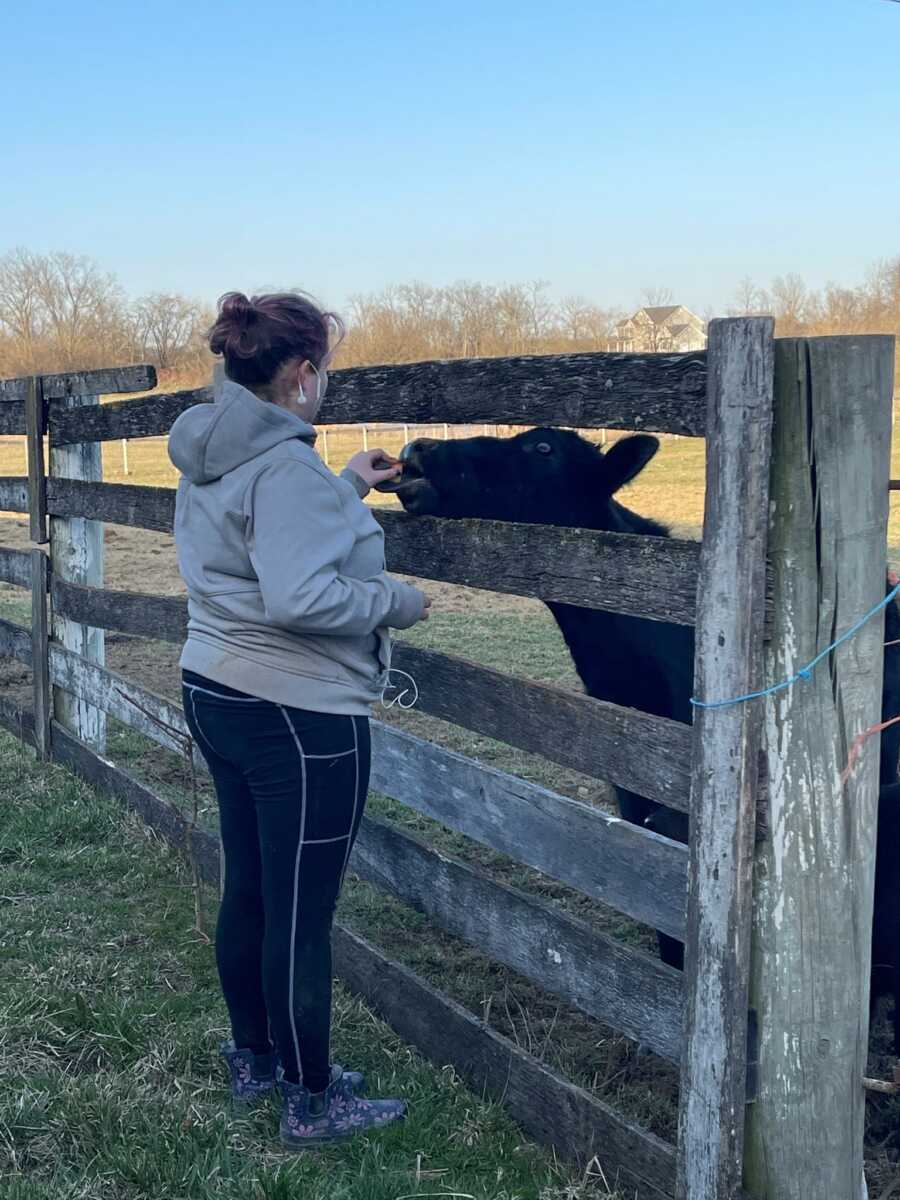 Our first 90 days together were the most hectic and unpredictable ones. I hadn't quite realized how much it entailed: physicals, vaccinations, school enrollment, school meetings, county meetings, therapy sessions, the list goes on and on. I can't imagine her transition was easy either, as K was enrolled in a new middle school, had a brand-new family to get used to, and many small details of life that were never part of her reality before we met.
In March of 2020, I took my last business trip to Boston, came home, and the world shut down in response to Covid-19. Suddenly, I became a single mom working from home, homeschooling a teenager learning remotely, a full-time cook, a dog walker, and the list goes on. I was completely unsure of my future at this moment in time. I felt lonely as the weeks went by without human interaction. K felt even more lonely when she realized the new friends she had just made might not be seen in person for a long time. Like everyone else in the world, this would become our 'normal' for the better part of a year. We quickly learned each other's likes and dislikes, wants, needs, non-starters, and everything in between. The process and go-go-go we had since acclimated to – family planning meetings, court appearances, school meetings, therapy, hearings, etc. – all came to a screeching halt.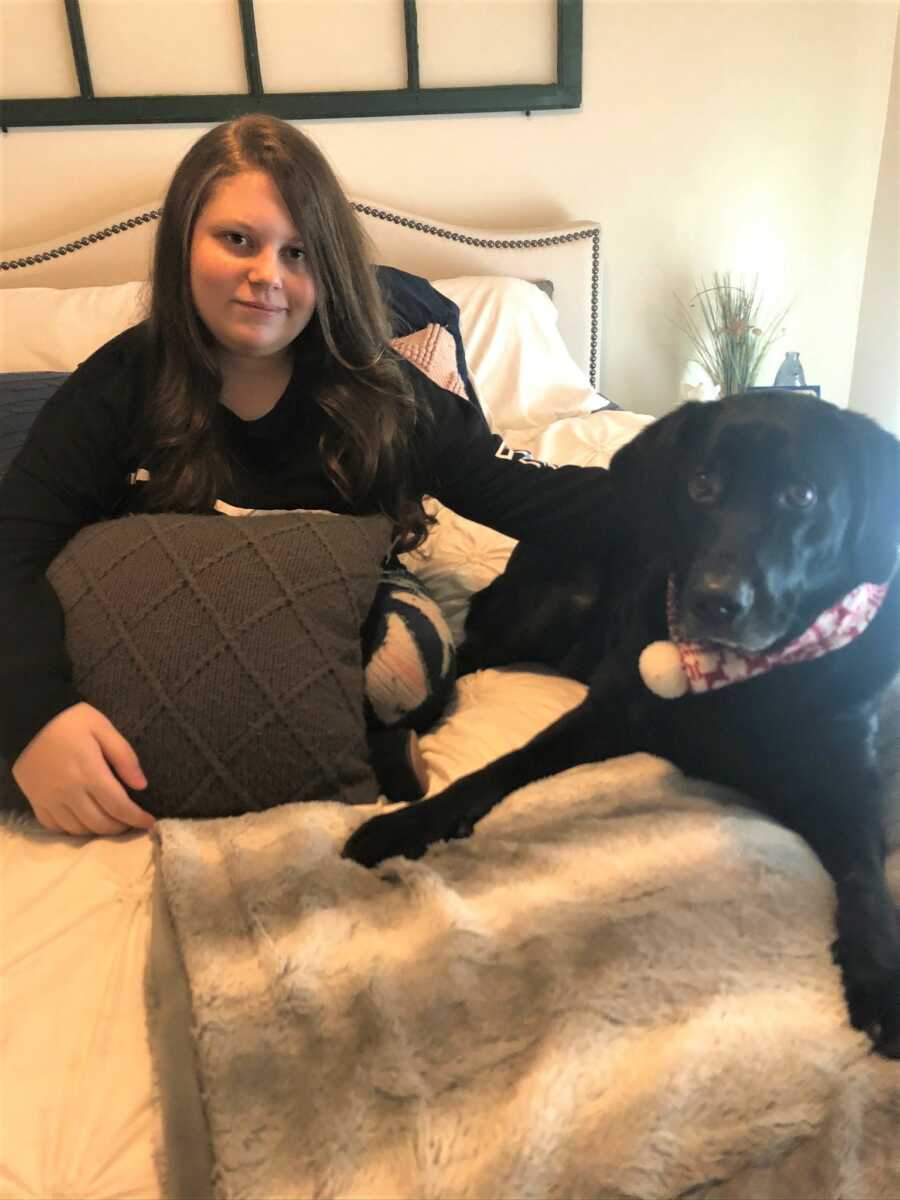 The Adoption Process
The spring and summer of 2020 unfolded quickly; a lot of progress was made in K's case, albeit not in support of the reunification goal we had hoped for (sigh). After learning K's biological family homes were untenable placement options, she would soon be up for adoption, given that her parents would be terminating their parental rights. Of course, this was hard for both of us. Only 7 months had passed at this point, which made it hard to gauge whether or not either of us really 'knew' one another. A few weeks prior to leaving for summer vacation that July, I had made the decision I couldn't let K ever be placed in foster care again. She was too important to all of us and, without a doubt, everyone who met her came to instantly love her.
Not only was she creative, funny, kind, and tender-hearted, but she was also thriving in school and developing a true sense of autonomy and self-worth, potentially for the first time in her life. On a Tuesday evening in June, her mom, family members, and the county all spoke and agreed, uncontested, that I would adopt her.
The custody hearing took place in September of 2020, coincidentally, one year later to the day I became a certified foster parent. To note, I never thought I would foster and adopt a child within a year. I became a foster parent to help as many kids as I possibly could throughout my journey. I can't help but think this was proof our stars aligned quite perfectly. The judge accepted our change of goals from reunification to adoption, and the motion was in place to be accepted and finalized by end of the year. I told K about our plan to adopt her that September, and she emphatically accepted.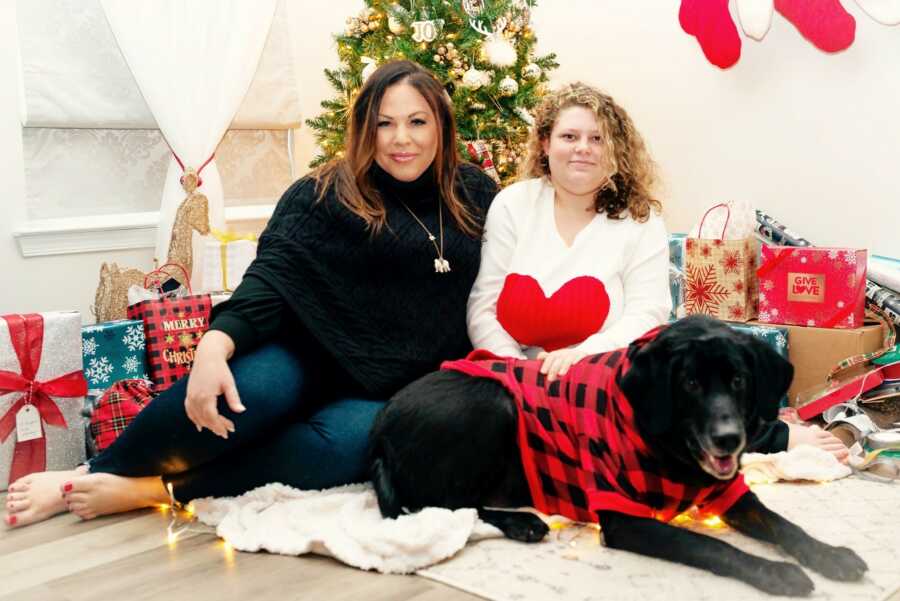 A few minor (mostly clerical/Covid-related) setbacks led to our adoption filing taking place in January of 2021. On April 29, 2021, the judge signed off on her adoption decree, just a week away from Mother's Day. Truly, I felt the proudest and most emotional during this time. The finality of my decision to adopt combined with an unimaginably supportive and accepting community that embraced this milestone was truly overwhelming in the best of ways.
A Happy Ending
Two days after K was officially adopted, her school counselor drove a surprise basket to our home and left it on the doorstep. It had hand-written notes of encouragement and congratulations from all of her teachers, items monogrammed with her new initials, 'KDG,' and all the love and support we could ever have hoped for. On July 24, 2021, our closest family and friends celebrated her adoption and our new family together. I cried so many times last year; we had so many firsts, big milestones, and a lot to celebrate at every turn.
I should state, for the record, we were extremely lucky. While the first year we had together was nothing short of confusing and physically, emotionally, and mentally challenging, it was also fortified by an amazing team of supportive people: case managers, therapeutic resources, Guardian ad Litem, etc. These people were there for every moment big and small, and it truly made all the difference. I recognize our story isn't often how the story unfolds for many foster resource families. We were really blessed and not a day goes by that I lose sight of that fact.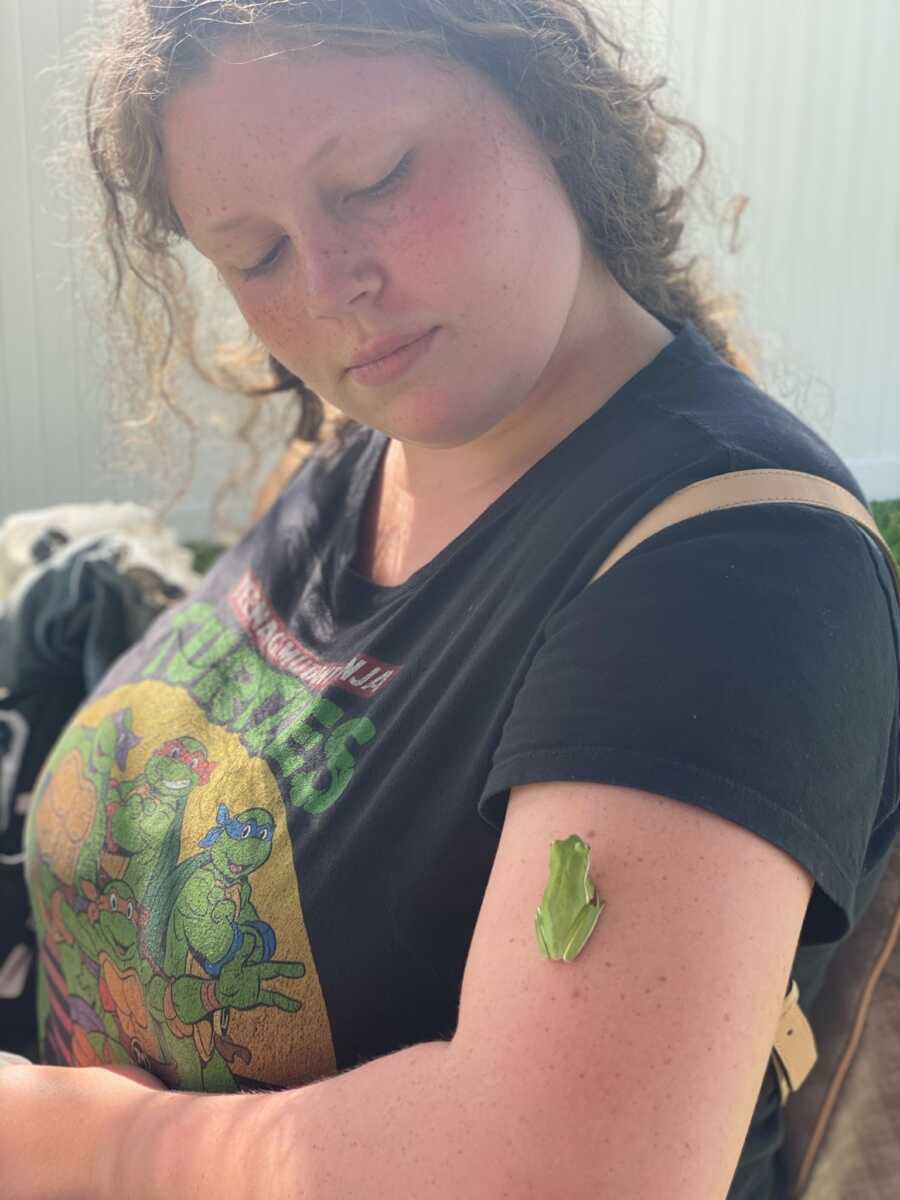 When I think back to 2018 up until now, there's no doubt the fostering process changed me so much, all for the better. I became more patient (it was not always a virtue of mine), exceedingly compassionate to the needs of others, and keenly aware of how I was showing up in the world and how that affected someone so close to me, that being my now daughter. I became trauma-informed – perhaps the most valuable takeaway I could've received throughout the process – and it's helped me teach others how to care for anyone with a history of traumatic experience.
Right now, as I write this, I have an upcoming high school sophomore, whom I'm immensely proud of and so lucky to call my daughter. She continues to amaze me with her strong work ethic and desire to learn and grow. We continue to attend family therapy together and work on all facets of our relationship and larger family dynamic as a whole. Perhaps unique to our situation, we continue to maintain contact with K's birth family and promote healthy boundaries and appropriate relationships to the best of our ability. We have even integrated some of her family members into holidays, birthdays, vacations, and other activities. The impact of these continued relationships has helped the healing process and proven that family isn't just blood, it's the people who love you without any conditions.
I don't know what the future holds for either of us, but I'm eternally thankful to everyone who has supported us along the way. They say the days are long and the years fly by – I finally understand how that feels since becoming a mom."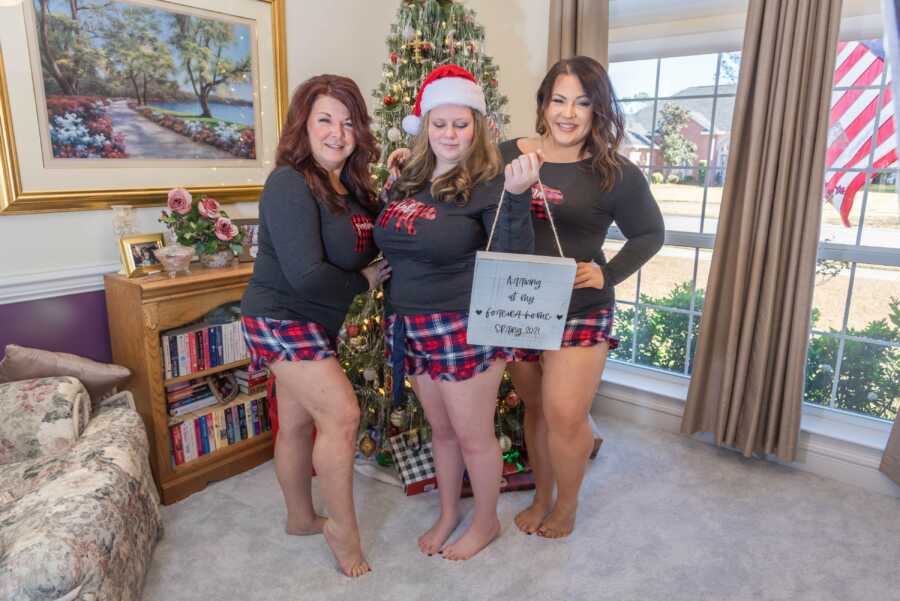 This story was submitted to Love What Matters by Lauren Gehrig from Virginia. You can follow her journey on Instagram. Submit your own story here, and be sure to subscribe to our free email newsletter for our best stories, and YouTube  for our best videos. 
Read more stories like this:
'The whole exchange took 2 minutes, but my life would be marked by this moment forever.': Single mom shares unexpected foster care adoption of baby girl
'Your daughter is so lucky to have you.' If people knew my story, they'd realize I'm the lucky one.': Single mom shares foster daughter's adoption journey
'I've never had the gift of birthing a baby, but I can't imagine feeling any closer to my daughter.': Single mom shares international, special needs adoption journey
'It's funny, I see you becoming a mother to a baby, but not a newborn. He'll have big, round, blue eyes.': Single mom details attachment and adoption process from foster care
Do you know someone who could benefit from this story?  SHARE  this story on Facebook to let others know a community of support is available.