"My name is Marcy Lanier, I live in north Asheville, North Carolina where spotting bears is an everyday occurrence. I am only 3 miles from downtown and yet it's like we are in the middle of the woods.
Last Friday, when I went to get my mail, I found the UPS man had put a package that would have normally been put on my front porch in my mailbox stating they could not get down the driveway due to bear.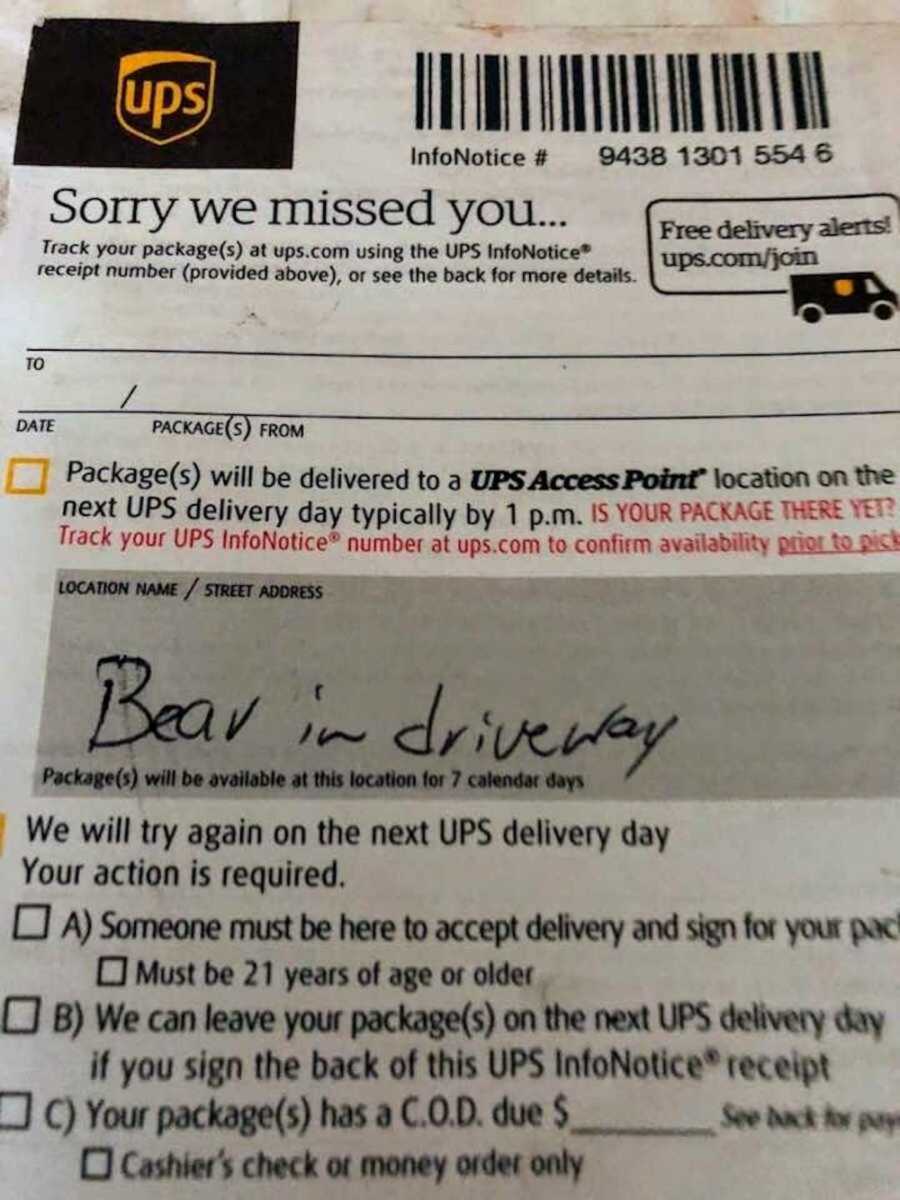 I do not know my UPS driver as I am not home that much. But, I thought that was so funny!
We have had bears making dens under neighbors' homes. They have been in my garage by opening my door. They eat my blueberry bushes all the time.
They went into a neighbor's car. We even had one bear put his head through our dog door! These bears are super smart!
Like I always say, 'Only in Asheville!' So, I took a photo and posted it on Facebook.
Little did I know thousands of people would think it was funny as well and it somehow went viral.
I love living in nature and having so many wild animals. But it does get a little scary sometimes!"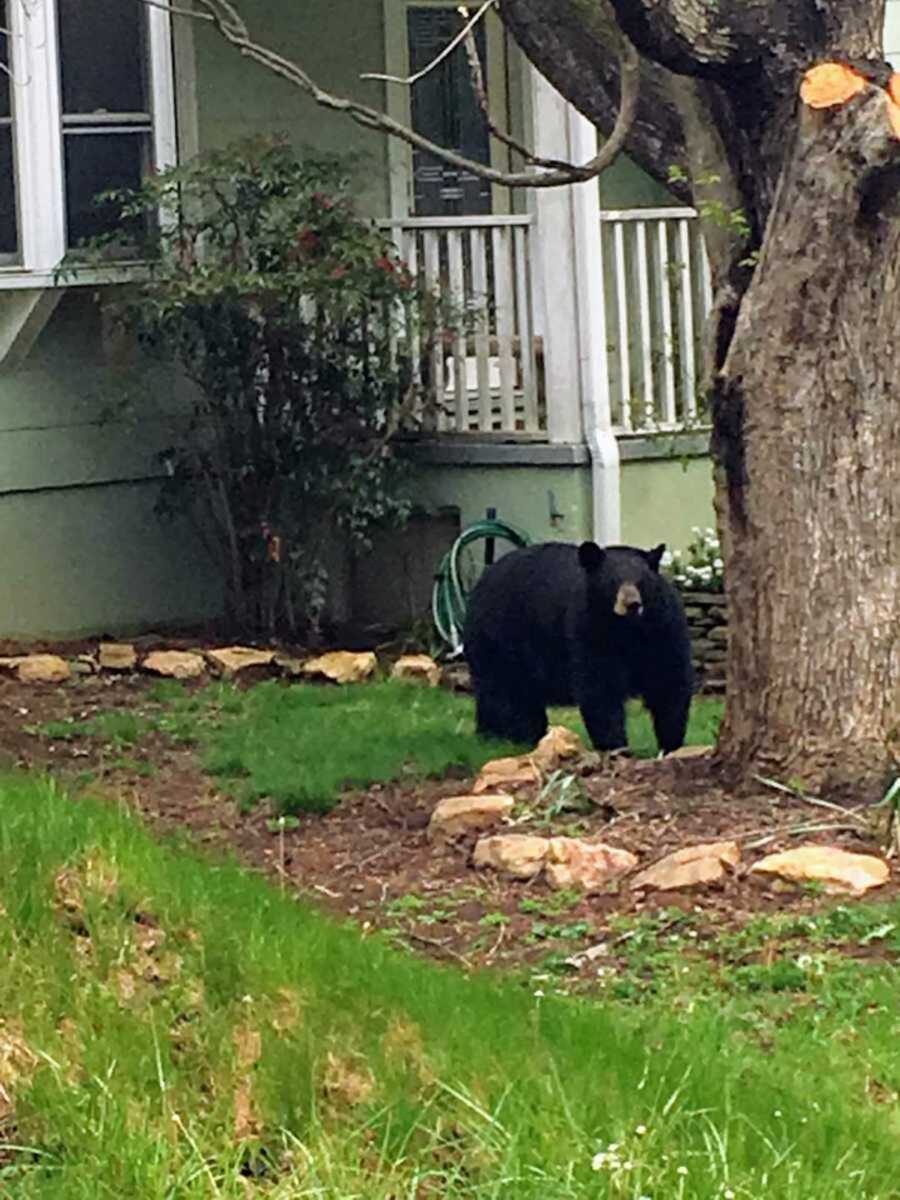 This story was submitted to Love What Matters by Marcy Lanier of Asheville, North Carolina. Join the Love What Matters family and subscribe to our newsletter.
Read more funny stories like this here:
'I didn't think anybody cared anymore.': Woman brought to tears by Amazon driver's reaction to surprise appreciation gift
Mailman Stops To Dance With Adorable Little Girl Who Always Waits For Him
Do you know someone who could use a good laugh? Please SHAREon Facebook or Twitter.