"The term 'girl squad' makes me squirm a little. The truth is, I've always been a better one-on-one friend.
But that doesn't stop me from desperately wanting to be part of a bigger group. I get a little envious when I see a large posse of women clinking their champagne glasses, or a herd of moms corralled together at the park for a play date. I want to belong to a bunch, and I've really tried numerous times, but none ever stick and eventually I always end up as an outlier.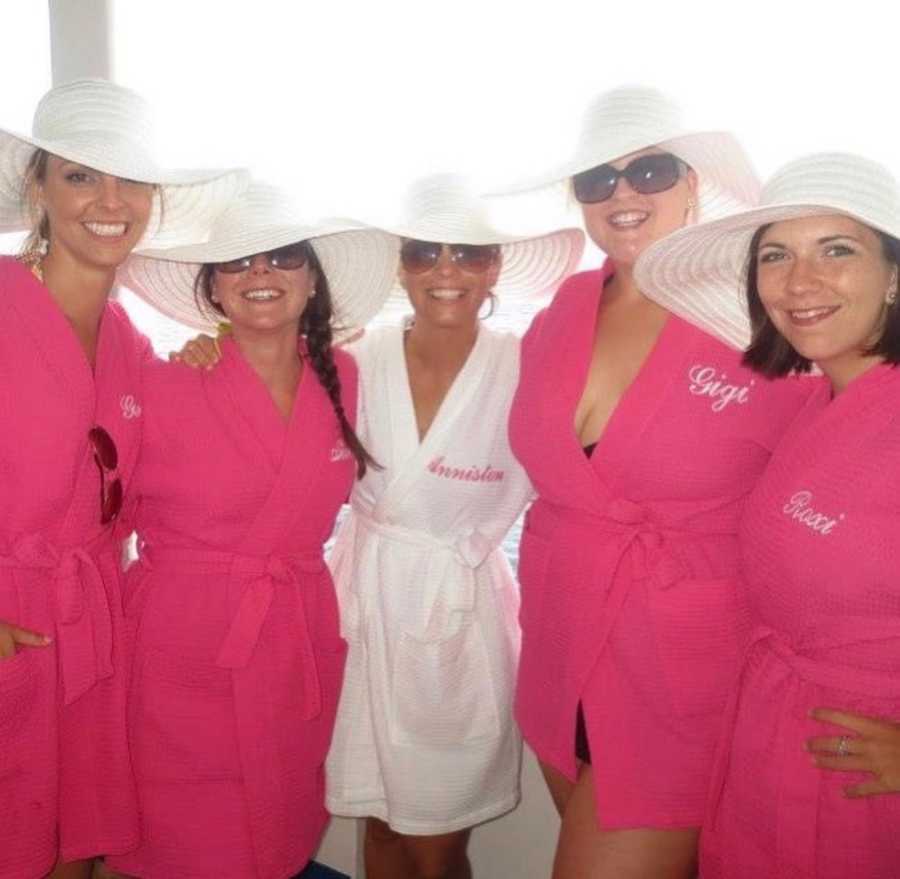 Its taken awhile to accept my place in a friendship, but I'm okay with it now. Sometimes there's only standing room in big circles and I like to sit down. I like to sit, and invest, and pour into my people.
Which is why I'd like to boldly suggest an alternative to the infamous 'Girl's Night Out.'
Sure, wearing tight-waisted pants and indulging in a sodium-packed, overpriced meal is great—but my idea offers something that can't be bought behind a bar: intentionality.
I've found that if you want to dive deep—if you want stories, and self-exposure, and true, intentional conversation—put on pjs, grab wine, and get real.
Welcome to 'Girl's Night In.'
Lately I've been doing a lot of these and I've gotten to know the women who attend on such a different level than if a server was interrupting us at a restaurant. It's just more natural and unhurried. Sometimes we even have fun little questions to provoke deeper thought. The other night, this was one:
'What's something we need to know to understand you better?'

My knee-jerk answer was that I'm the biggest extroverted-introvert you'll ever meet, which although true, is playing it safe. So, after I left, and thought about it more, I circled back to the group with my real response:
If you want to know me, know depression. Depression is (among other things) a really self-indulgent disease. And to tame that, you have to constantly be focused on yourself. WHAT am I feeling today? HOW am I feeling today? There's a lot of introspection, which sometimes doesn't leave room to befriend someone else the way you'd like. Often to keep myself in check, I check out. I retreat—which is a difficult dynamic to manage when you've got #squadgoals.
But the good news is: all that focus on feelings has made me a really hyper-sensitive and aware woman. So, when I return from my funk, and I assure you I always do, I will be the best friend you've ever met to shoulder your pain, and problems, and praises. Since I've felt it all, I can feel yours too, and I'll stick it out right along with you.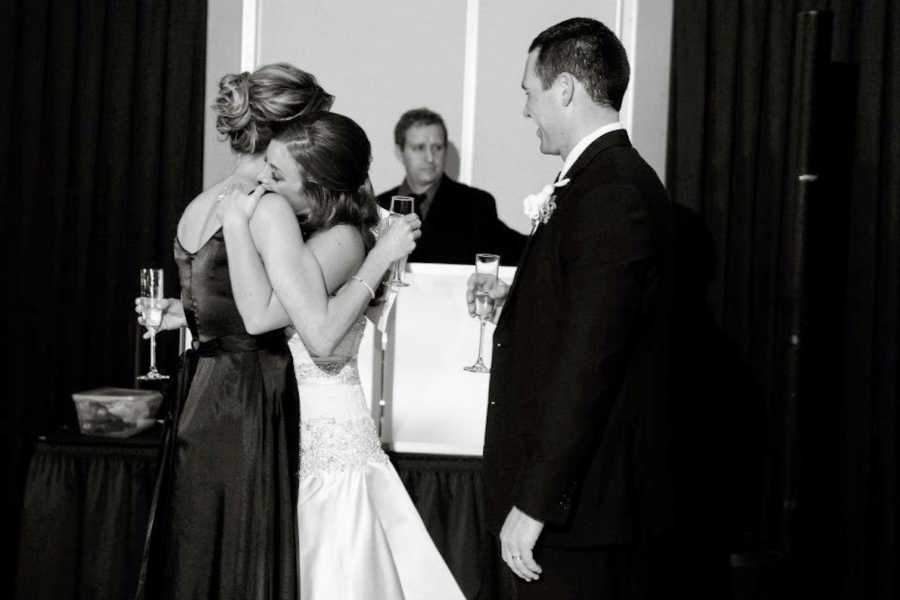 See what a Girl's Night In can do? Keep you thinking long after the night is done.
Squads and tribes are great and wonderful, but sometimes close-knit groups can unknowingly turn into closed-knit groups—leaving no room at the table for newcomers. And this is a great misfortune when a lovely new lady comes around with her cafeteria tray and every seat is already taken. As a special needs mother, my children have taught me many things, but staying open and ready for the ones who don't look like me is at the top of the list. Those people will change your life.
For all the friend circles I've fluttered in and out of over the years, I want you to know: it's me, not you.
For all the group texts that go unanswered because I just can't keep up: it's me, not you.
And for all the people who aren't part of a squad, but they've found the one or two that they'd die for: it's me, and you, that hold this secret:
Quantity is fun, quality is forever.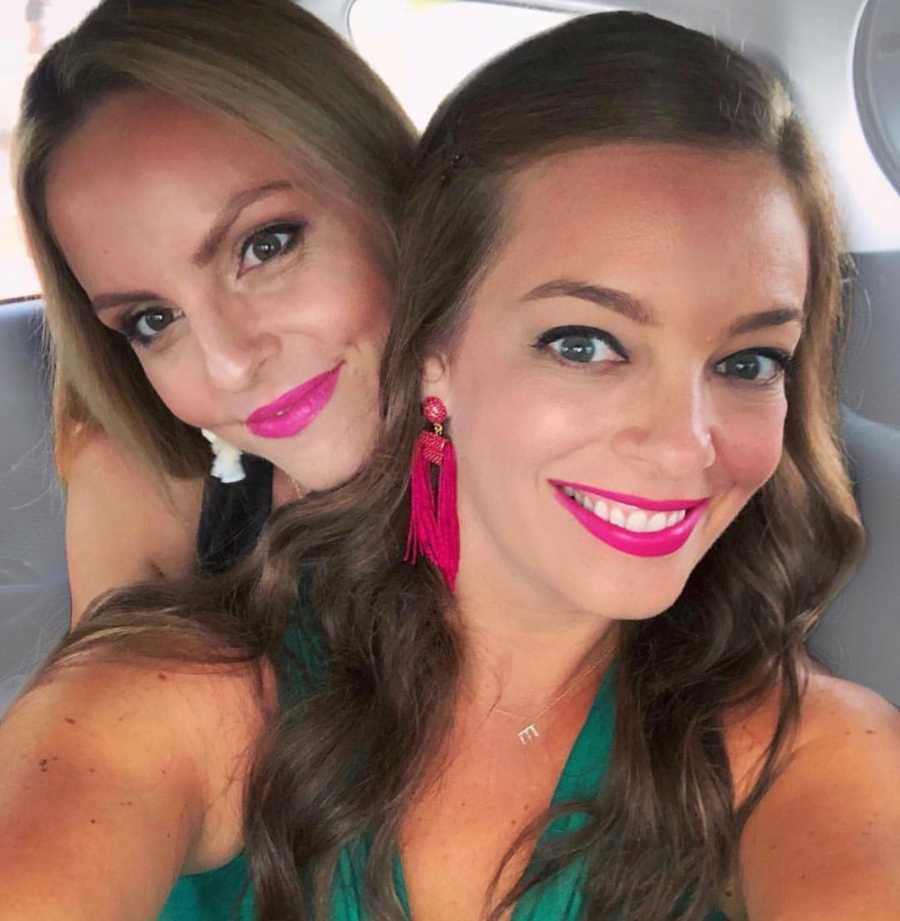 I encourage you to grab the girl you don't know, or one you do but want to know differently, and indulge in comfort food and conversation. Sometimes staying in with one, instead of going out with many, will give you the best friend you've always been searching for."
This story was submitted to Love What Matters by Stephanie Hanrahan. Follow Stephanie on Facebook here, Instagram here and visit her website here. Submit your own story here, and subscribe to our best stories in our free newsletter here.
Provide beauty and strength for others. SHARE this story on Facebook with your friends and family.