"My name is Ana Palés. I am a chef, nutrition counselor, coastie (Coast Guard) wife, and stay-at-home mom of 2 boys: Sebastian and Lucas. This is my oldest son, 14-year-old and 8th grader, Sebastian. He has the biggest heart and the most beautiful brown eyes you've ever seen! He loves baking, being outdoors, swimming and basketball. Sebastian's favorite subjects are History and Science. His memory is remarkable! He remembers everyone's birthdays and goes out of his way to make sure that everyone important in his life feels special on their birthday.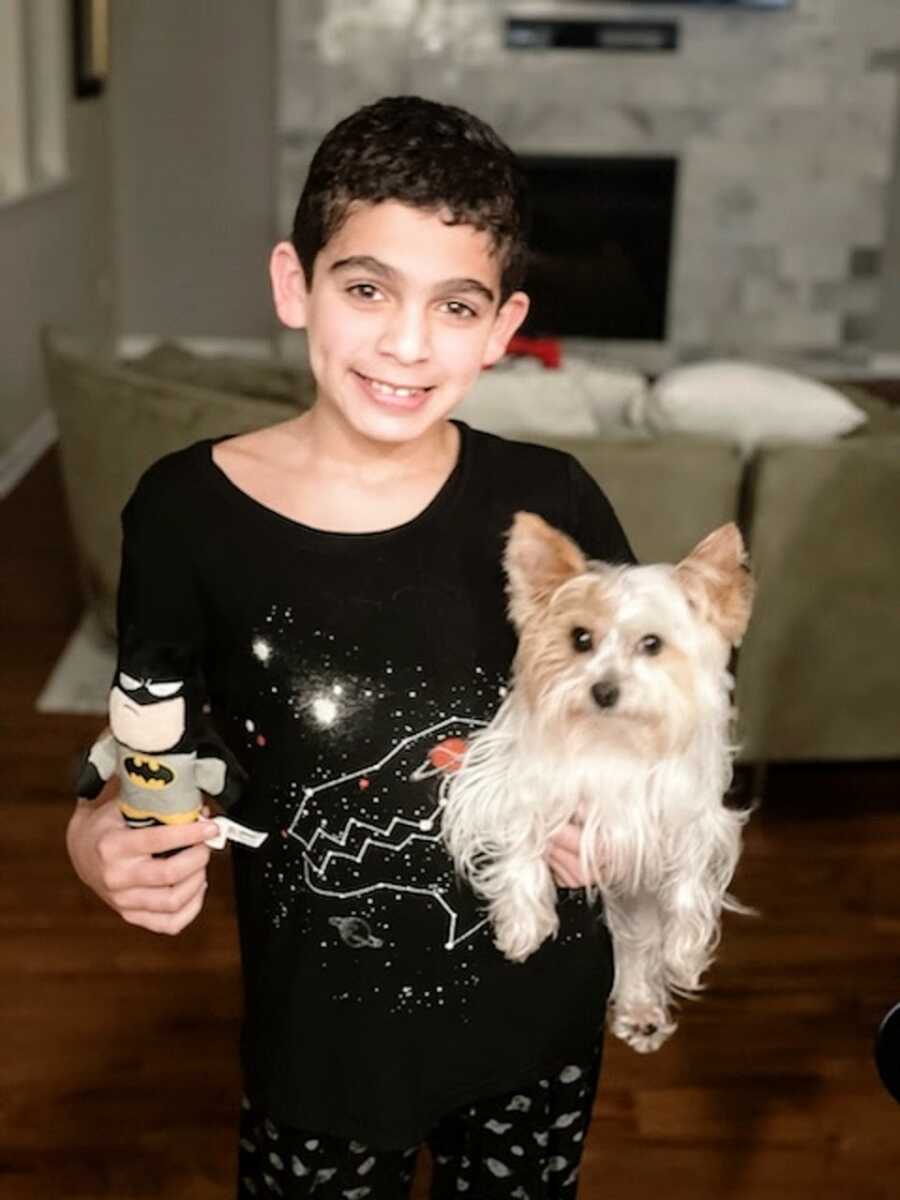 Diagnosed with Autism
We always knew that he was a little different and often asked the doctors if they thought he was on the spectrum. Some of the signs that we saw were tantrums, lack of interest in playing with his peers, certain fixations, noise sensitivities, and he started to get very picky with food around the age of 2. His pediatrician explained that the tantrums were due to a lack of communication skills. Because he would get frustrated and could not communicate, he would have a tantrum. She then recommended speech therapy because he spoke less than 50 words when he was 2 years old. They also attributed his behaviors to being too smart and getting bored in school easily, so he would disrupt the class. Later they said he may have ADHD.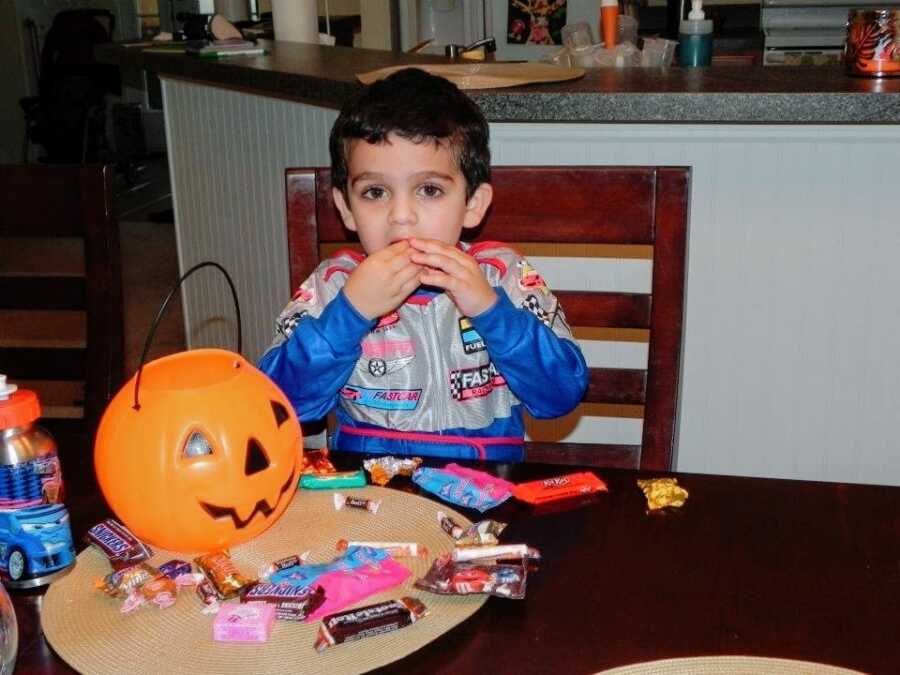 The behavior and social problems continued but kind of flew a little under the radar for different reasons, his age being one of them. Being so young I guess excuses bad behavior. Always being in small classes. By the time we moved to Virginia, he had been in 2 preschools, with a ratio of 6 students to 2 teachers. If he had a bad day, they would call me to pick him up. This was rare because he was in school only for half the day. It wasn't until he started kindergarten that these behaviors got worse, and the teachers were more aware. His teacher talked to us about getting him tested for Asperger's. We will always be grateful for Ms. Hurst. You could tell she genuinely cared about him. She talked to us about her observations and gave us all the paperwork that we needed for the testing to happen.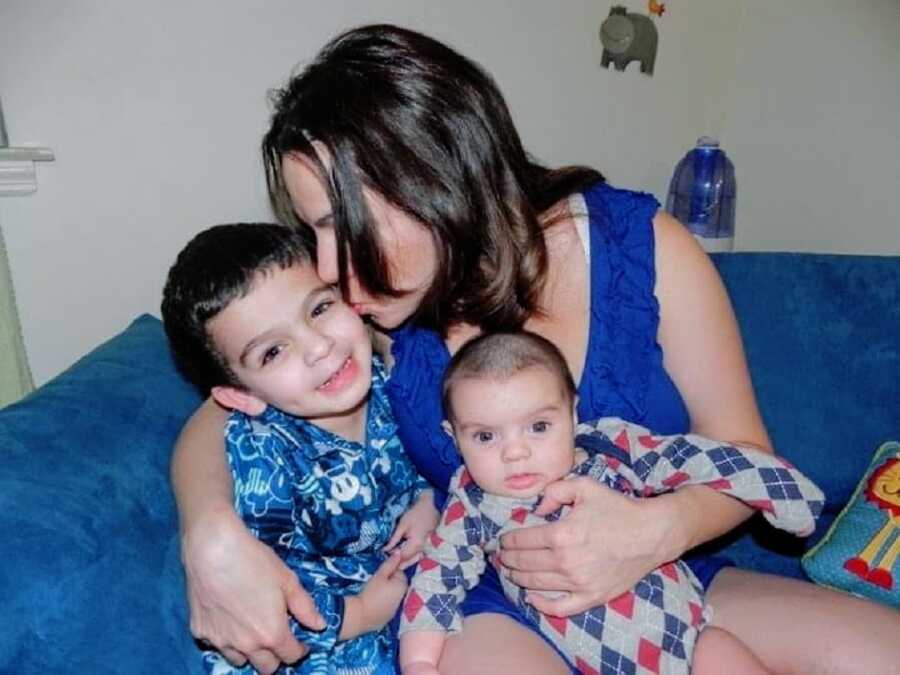 My husband, José Castro, is in the US Coast Guard, so we moved around a lot. In Virginia, we finally found a developmental pediatrician. Sebastian was formally diagnosed with autism and ADHD when he was 6 years old. He recommended Applied Behavioral Analysis (ABA) therapy. ABA therapy helps improve behavioral, social, communication, and learning skills.
ABA has helped Sebastian tremendously! Since we last moved, 2 years ago, he has been working with his first therapist, Melissa Brinn. We were thrilled to have her as part of our team again! We feel like Melissa is part of our family. She truly cares, she knows him very well and always figures out how to help him, in different areas of struggle. Always thinking outside of the box. She has also helped build his self-confidence and self-advocacy. This is very important because in his previous school he was bullied. Words cannot begin to describe how fortunate and grateful we are to have her in our lives. Sebastian and Melissa make a great team!
At the age of 7, he had his first seizure. We were vacationing with friends in Miami. It was one of the scariest moments of my life. We called 911 and went to Mt. Sinai Hospital first, then sent to Nicklaus Children's Hospital for more testing. We spent the night at the hospital for observation. Once we returned to Virginia, he was formally diagnosed with General Idiopathic Epilepsy. It was a rough couple of years trying to find the right medication for his epilepsy. Thankfully, his seizures have been under control with medication.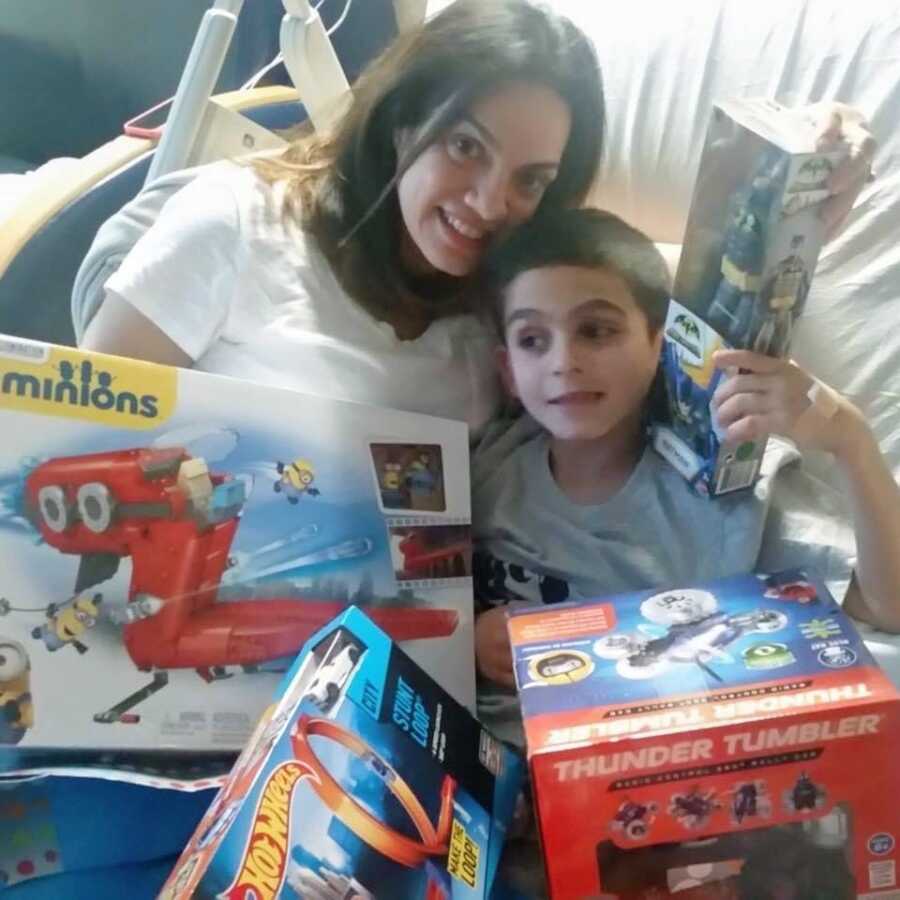 Fear of Hand Dryers
When he was around 3 years old, he was afraid of hand dryers! He would start crying whenever we were at a restroom, and someone used it. Other women would come in and look at me as if I had done something to him. Loud noises were terrible for him! In ABA they did exposure therapy to treat his fear. And now he loves hand dryers! He even has a YouTube channel, The Life of Virginia, where he films and reviews hand dryers.
Sebastian has always had a passion for hand dryers. He knows everything about them including their environmental benefits. He can tell you which ones use the least amount of energy, which ones have a HEPA filtration system, which ones dry hands the fastest, which ones are the quietest, etc. It always is disheartening for him to see paper towels in a public restroom knowing the negative impacts of paper towels on the environment. With paper towels being so much more expensive, it doesn't make sense to him why any public restroom would have paper towels.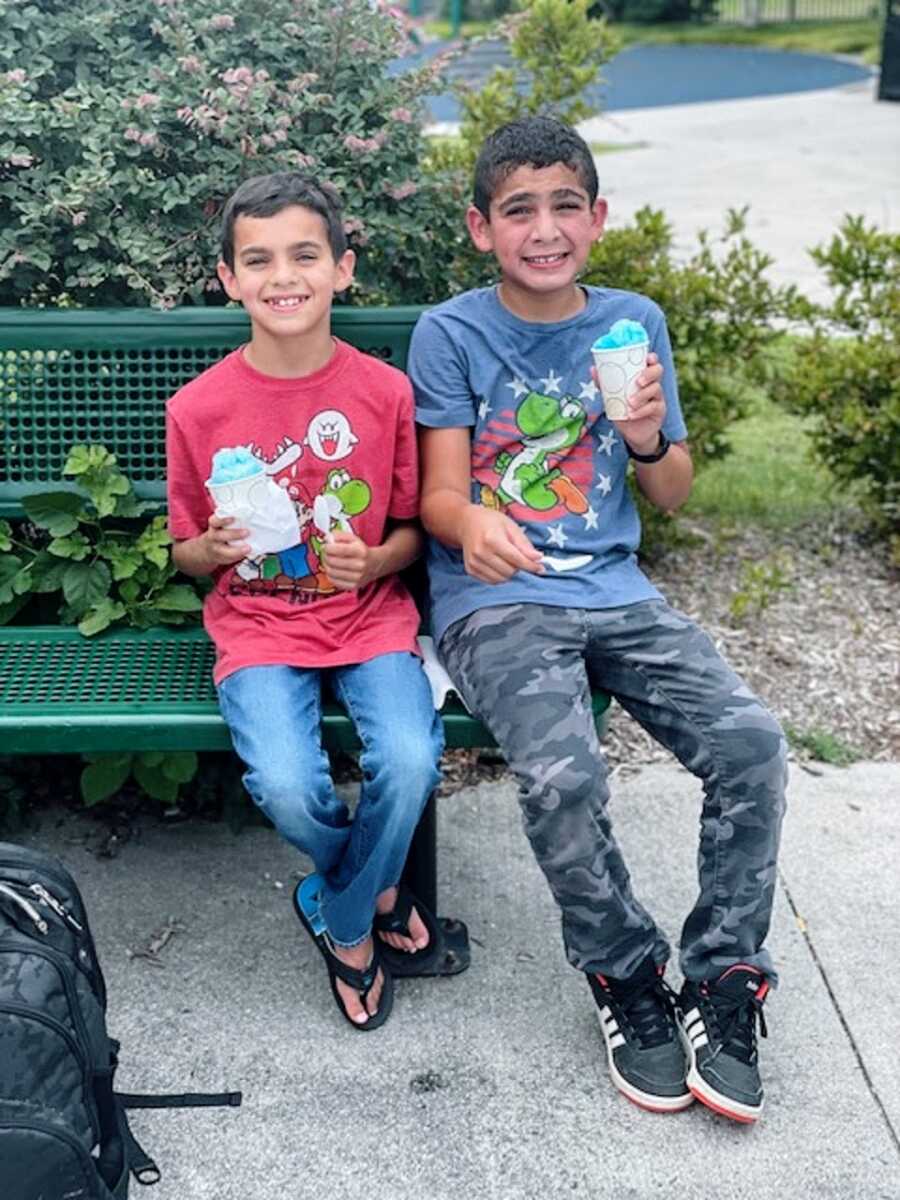 Advocating for Change
Sebastian first told his therapist about his idea to write a letter to the mayor. They had recently been learning about proper social etiquette when using various forms of electronic communication, including sending emails. His therapist thought it would be a great way for Sebastian to apply these learned skills while also doing something that he is very passionate about.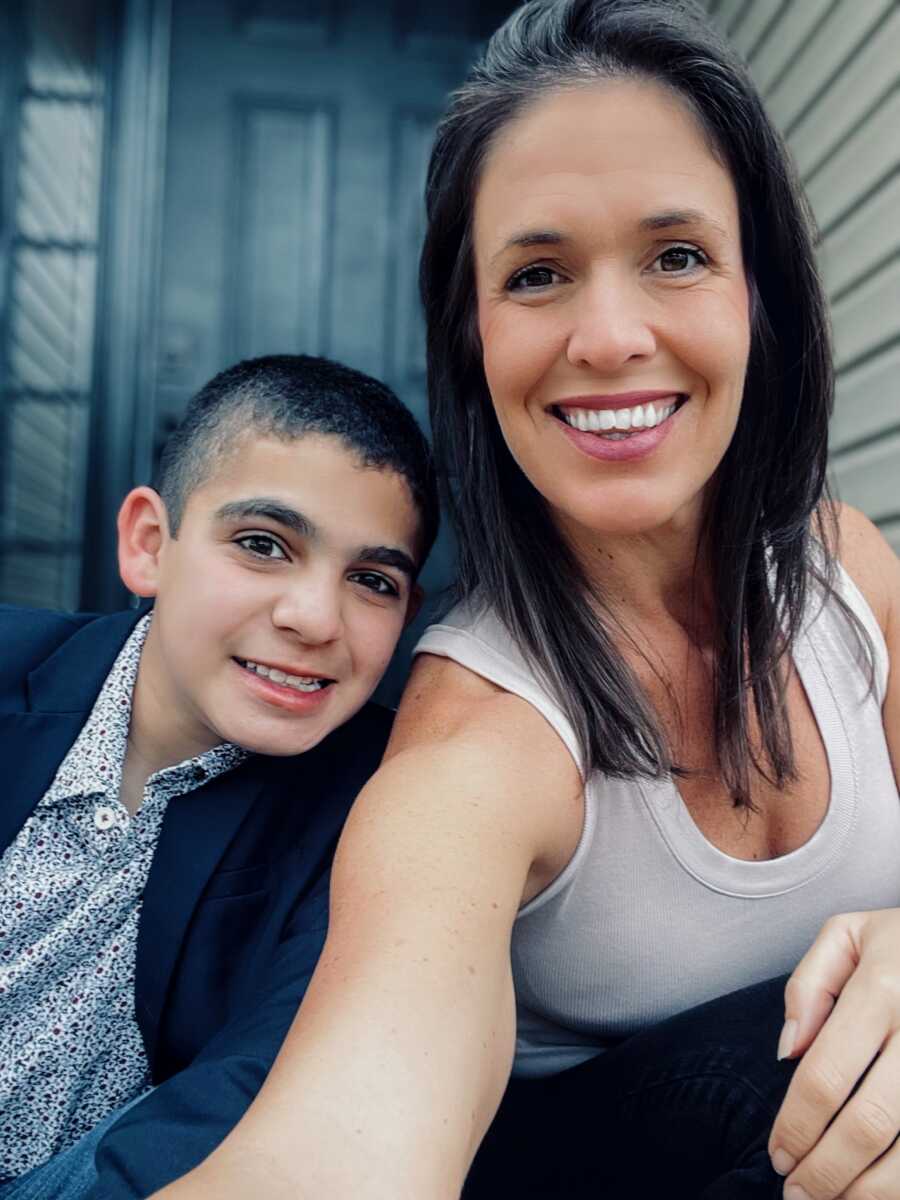 Sebastian received a response from the mayor within days of sending the email. Sebastian was not only surprised about the quick response but was extremely excited that the mayor had actually read his email. He was even more excited to learn that he was invited to speak on the issue in front of the city council.
Once a date was set, Sebastian practiced his speech with his therapist each day. He was always ready to practice and graciously accepted feedback from others. He worked hard to strengthen any areas that he was struggling with such as talking too fast or too quietly. Each day, he got better and better.
Sebastian excitedly talked about the upcoming event each day leading up to the event. He would often say, 'I cannot believe the mayor wants me to come and speak in front of the city council!' He would beam with pride each time he said it, and it was so refreshing to see him so proud of himself and his efforts.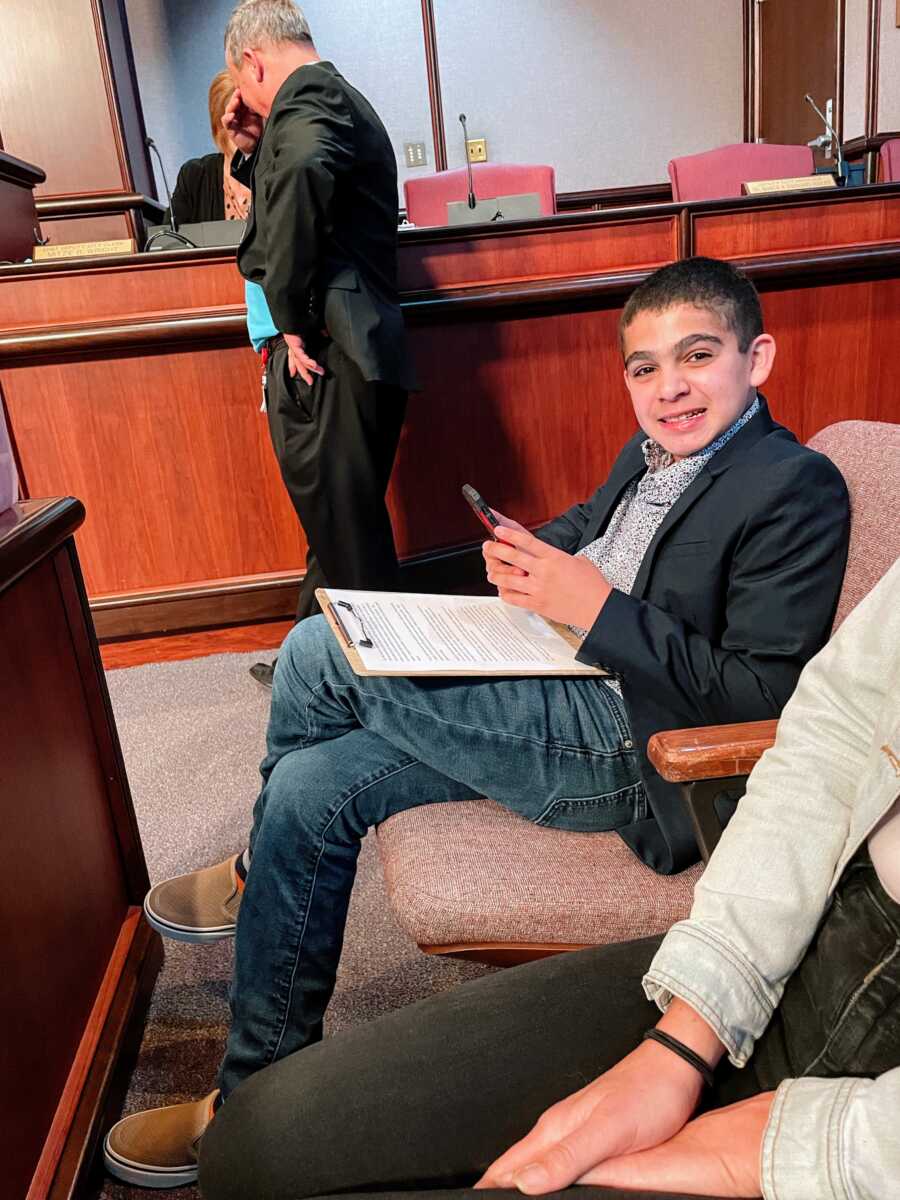 Giving the Speech
On the day of the presentation, Sebastian couldn't have been more ready. He watched the clock all day until the time finally came to get ready. He wore his suit just as proudly and boldly as he wore his confidence. We were all in awe of how much the little boy we once knew was now standing before us as a handsome young gentleman who was eager to make a change.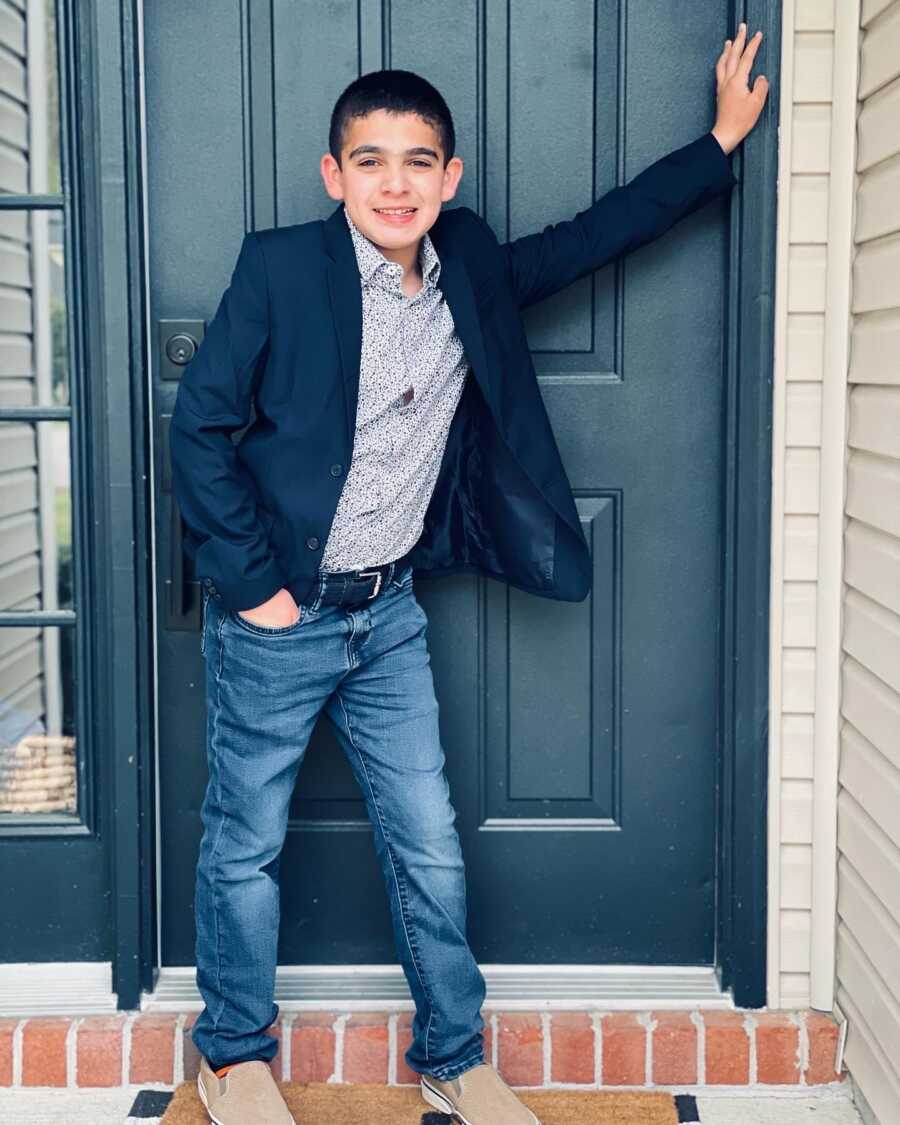 Being on the Autism Spectrum, Sebastian has had difficulties in his social interactions most of his life.  He rarely likes to be the center of attention and is not always comfortable with eye contact. But on the day of the presentation, he stood so tall and spoke so clearly and with such passion. He looked each council member directly in the eye as he made his points. Many things do not always come naturally for Sebastian, but it appeared as if public speaking was something he had done all of his life.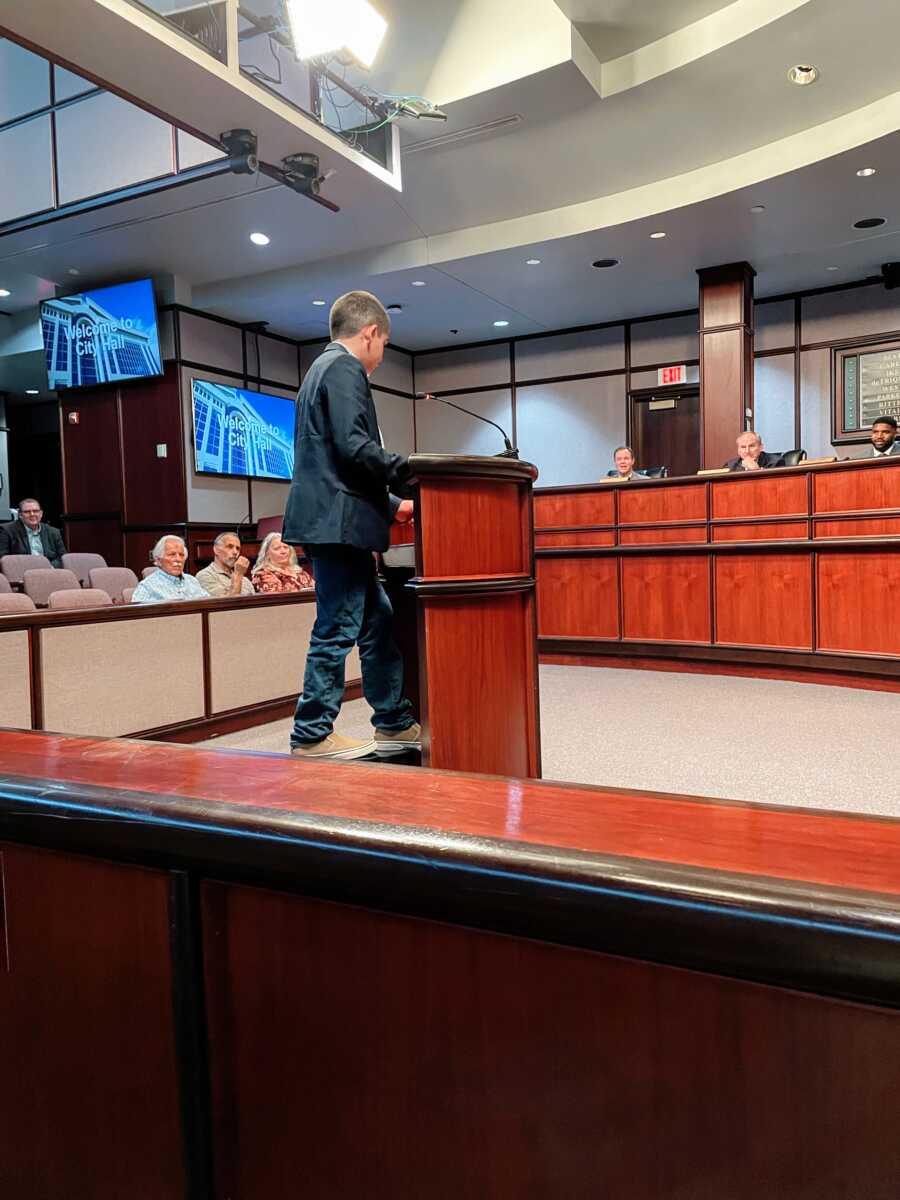 When Sebastian first arrived, the mayor came up to him right away and told him how impressed he was with his email. After the speech, even the toughest city council member had a smile of pure joy on their face.  Sebastian received a round of applause from each council member and they stated that they would be looking into it further.
As of right now, there are still no hand dryers at the local park. However, this is still a fairly new endeavor, and we are confident that hand dryers will be installed in the park restrooms within this year.
Sebastian hopes that people will stop chopping down trees for paper towels and replace them with hand dryers. He would love to film as many hand dryers as possible. In the future, he would like to build and manage a 5-star restaurant."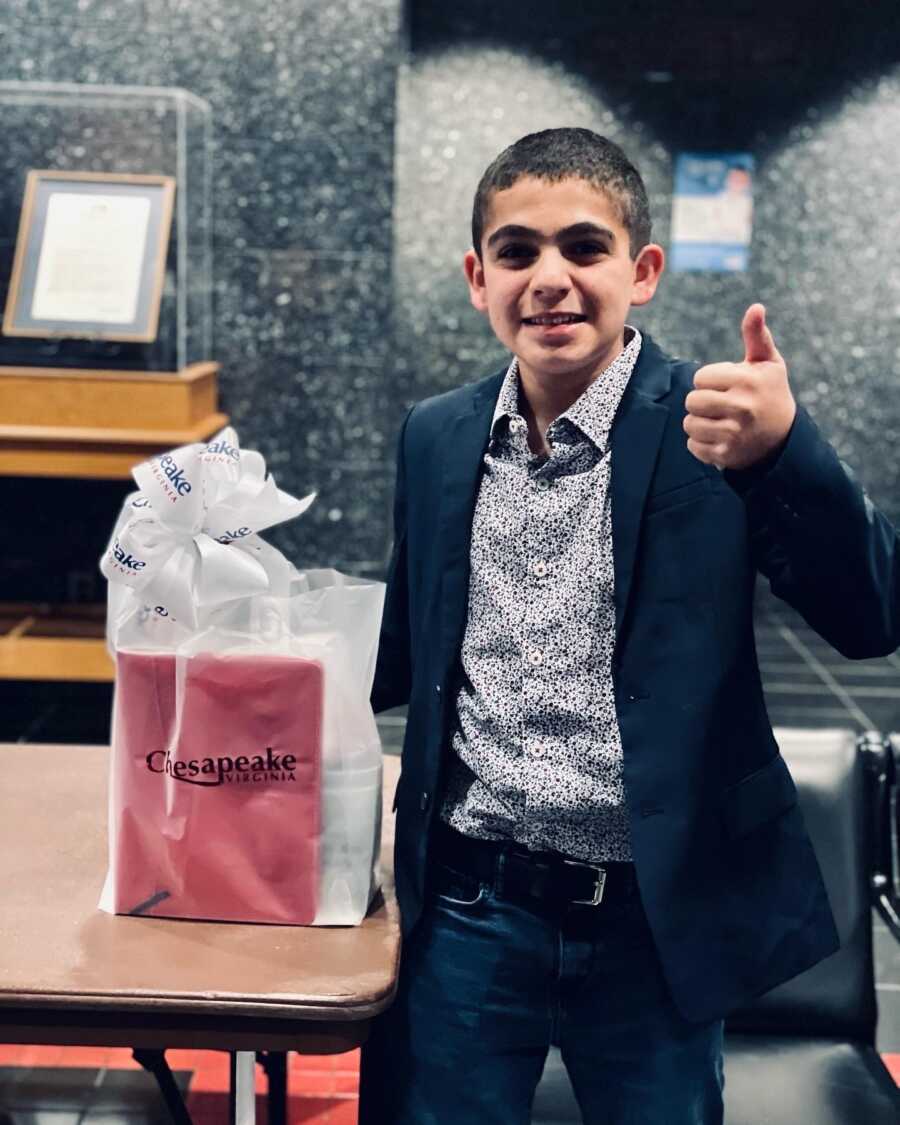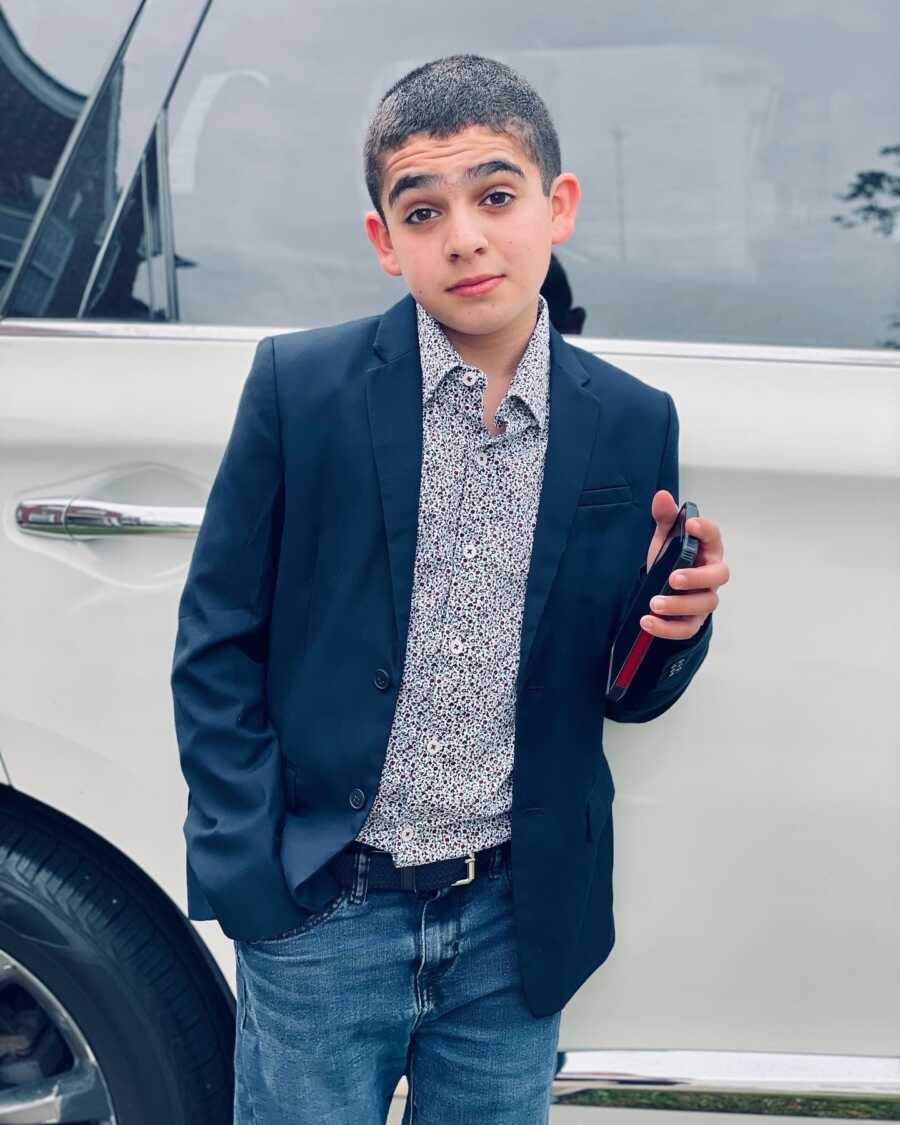 This story was submitted to Love What Matters by Ana Palés from Chesapeake, VA. You can follow her journey on Instagram and Sebastian on YouTube. Be sure to subscribe to our free email newsletter for our best stories.
Read more stories about autism here:
'Bleach can cure anything, Katie. Don't you want to cure your son?' What I thought was a 'moms tea party' turned into a dark autism bleach cult.': Mom stresses 'beauty of autism' after cult discovery
'If your son was less disabled, we could be of service to him.': Mom shares 'horrendous email' received when seeking support for son with autism
Do you know someone who could benefit from reading this? SHARE this story on Facebook with family and friends.