Introduction To Foster Care
"Foster care was something I was blind to until my junior year of high school when my parents became licensed foster parents. Admittedly, I was not excited about the idea at the time. It made me nervous and uncomfortable when I thought about disrupting our easy, comfortable life by welcoming strangers into our family.
My family's first placement was a nine-year-old boy and while it was beautiful, it was NOT easy.
My family was not supported by the professionals involved in his case. They were lied to, left to manage things alone, and our personal information was given to unsafe people. My younger brother and I were put in positions where our safety was compromised as well.
Unfortunately, after that experience, my parents decided to stop fostering. We were broken as a family because while things were difficult, we loved that little boy and wanted to see him succeed. Witnessing the system fail him and cause further trauma was heartbreaking and stirred something in me.
I decided to pursue social work for my career so I could eventually work in the foster care system. I wanted to be in a position where I could give foster families a better experience than my family had.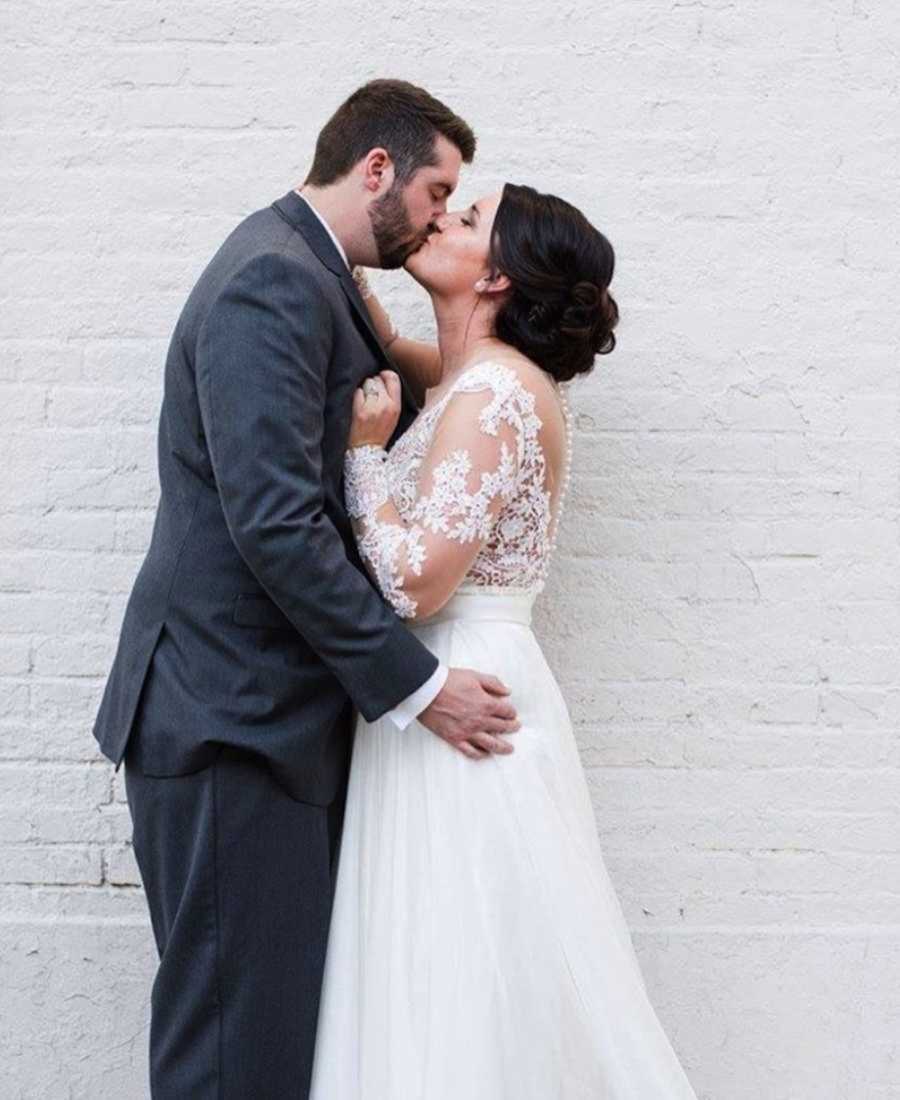 Becoming A Social Worker
I got my master's in social work and started out by working as a caseworker at a private foster care agency for a few years so I could get to know the Ohio foster care system well. My goal was to eventually move into the licensing department so I could walk alongside families that were interested in fostering and show them it does not have to be scary or hard. With the right support, families can be successful and provide safe and secure homes for children that need it most.
In 2018, I started in the licensing department where I interviewed and worked with families who were interested in becoming foster parents. I have been able to make connections with families and guide them through their journey of fostering and adopting.
Attending an adoption for a sibling set of four kiddos adopted by a family I licensed is an unexplainable feeling. Hearing stories about families I licensed connecting with birth parents and staying involved with their foster kiddos after reunification – my heart almost can't handle the emotions! I am so fortunate to be in a role where I am able to have a teeny tiny piece in providing permanency for children.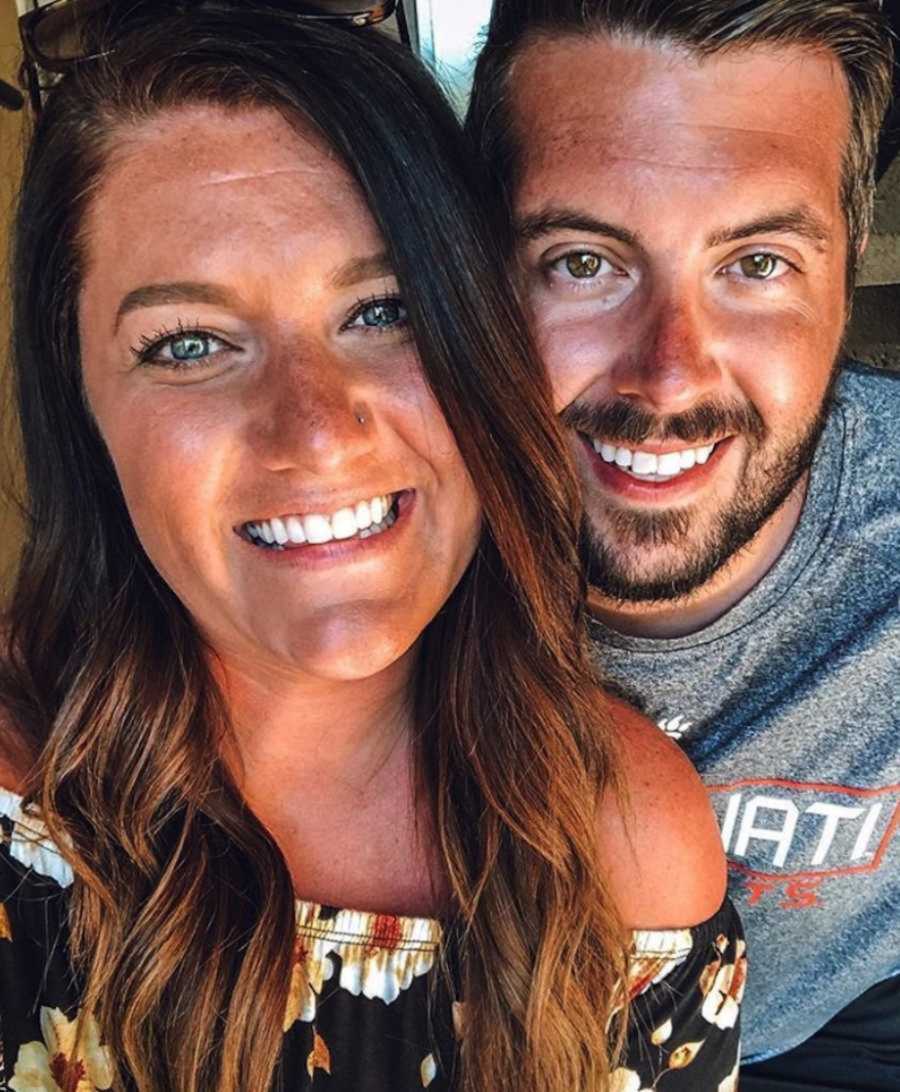 Becoming Foster Parents
In the midst of licensing families and talking about the HUGE need for foster families, I realized something. My husband and I are exactly what I had been screaming from the rooftops that the system needs — people who have the time, love, and space to offer children when they need it most.
I work in Ohio and we live in Indiana but the need for foster families is exactly the same in any state. We had no excuse to not also foster. Thankfully, my husband knew my heart for foster children so he was not shocked when I brought the idea to him.
I said, 'We don't really have an excuse not to foster. We don't have kids, we have extra bedrooms, and the time and attention it takes.' We started attending training right away and completed the home study process to become licensed foster parents.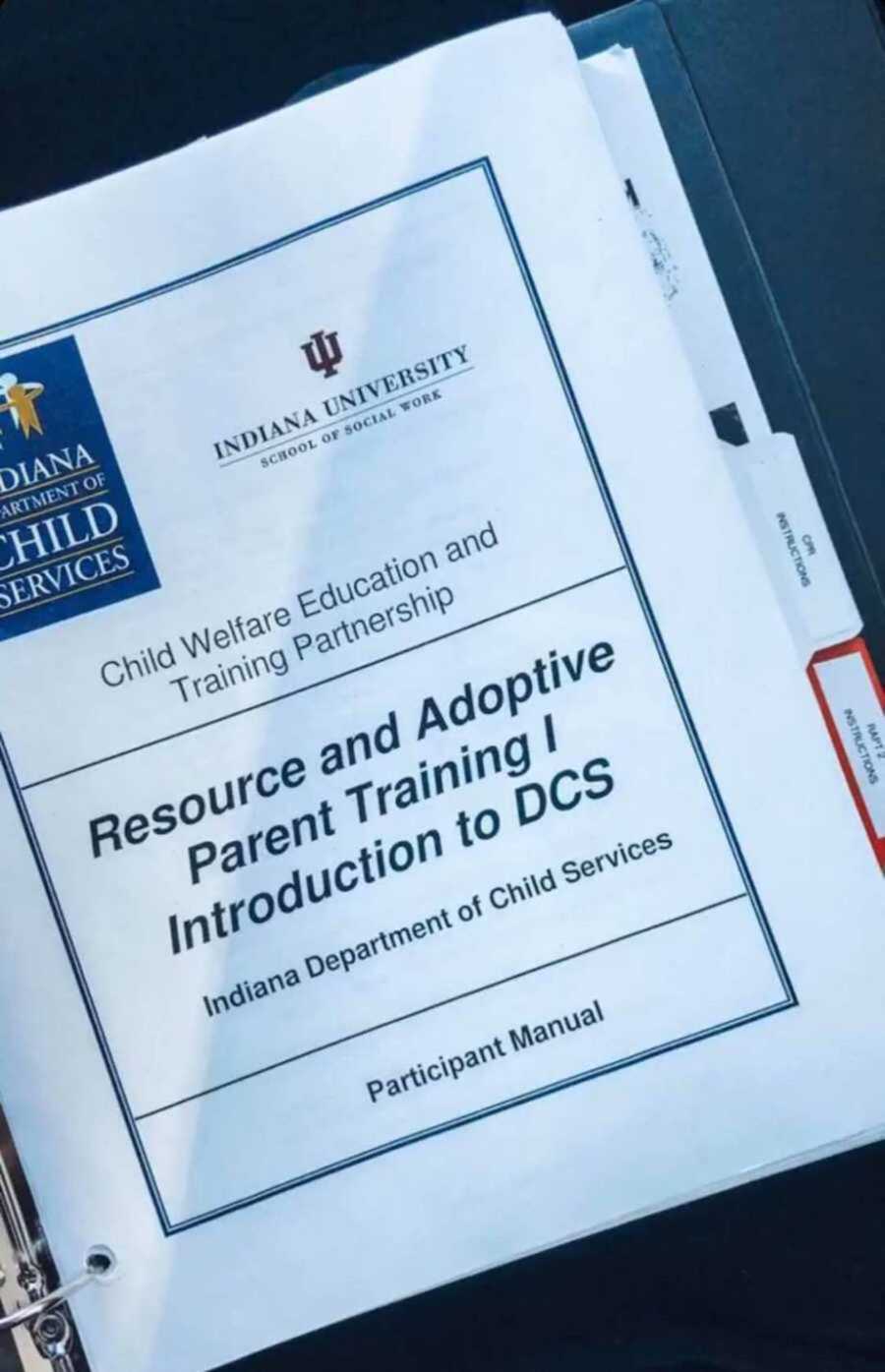 It took us about four months to complete the process. Two weeks after we were licensed, we got the call for our first placement: a four-day-old baby girl. She had been exposed to drugs and was tiny and precious.
We had no idea what her needs might look like but that did not matter. The day we got the call also happened to be the same day Indiana went under the 'stay at home order' because of COVID. Talk about nerve-wracking!
The stores were sold out of diapers, wipes, formula, etc. because everyone was stocking up. It wasn't safe for us to bring her anywhere, and it wasn't safe for our family and friends to come over to support us.
She was fragile and our top priority was keeping her safe and healthy. My Instagram post from the day she was placed with us says, 'Fostering in the middle of a pandemic isn't what we had planned but families don't stop needing support. So here we are exhausted, obsessed, and homebound together.'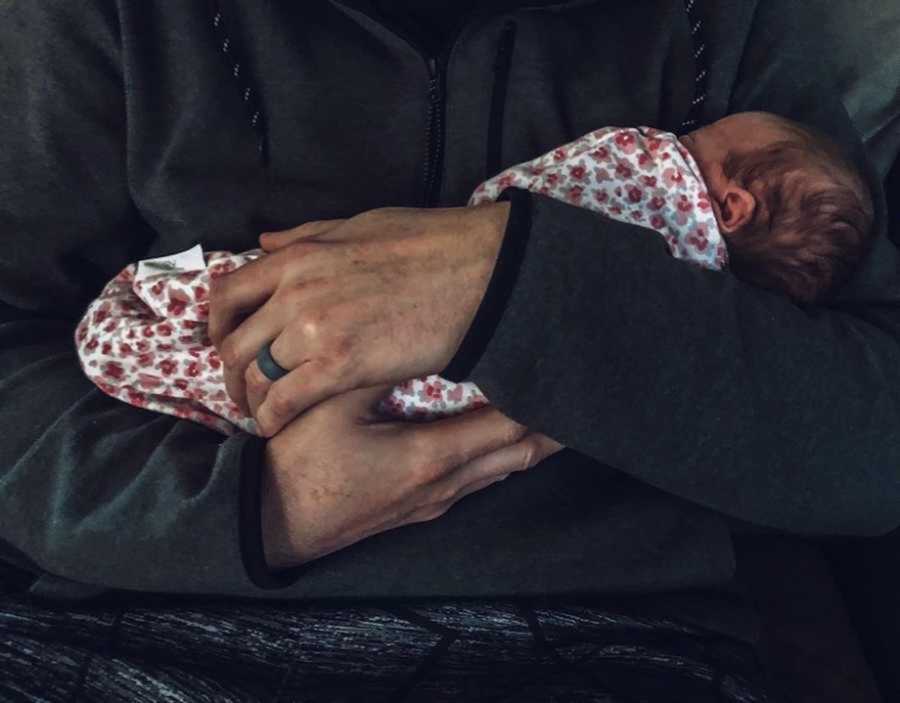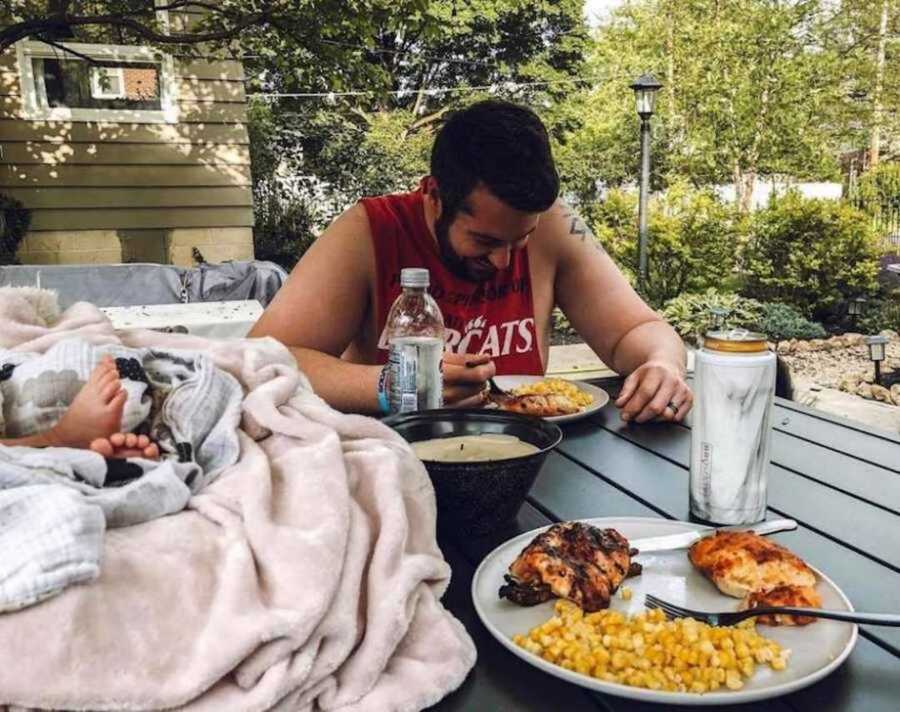 Meeting The Birth Mom
A few days after she was placed with us, we had her first visit with her birth mom. I was exhausted but I knew I wanted to be the one to take her there so I could introduce myself and hopefully put her mom at ease, knowing we were going to love and take care of her until she was able to go back home.
Our first meeting was great and we connected right away. I made it clear to her that we were on her team. Her mom and I had open conversations about how she was doing, what she needed, what the plan was for reunification, etc.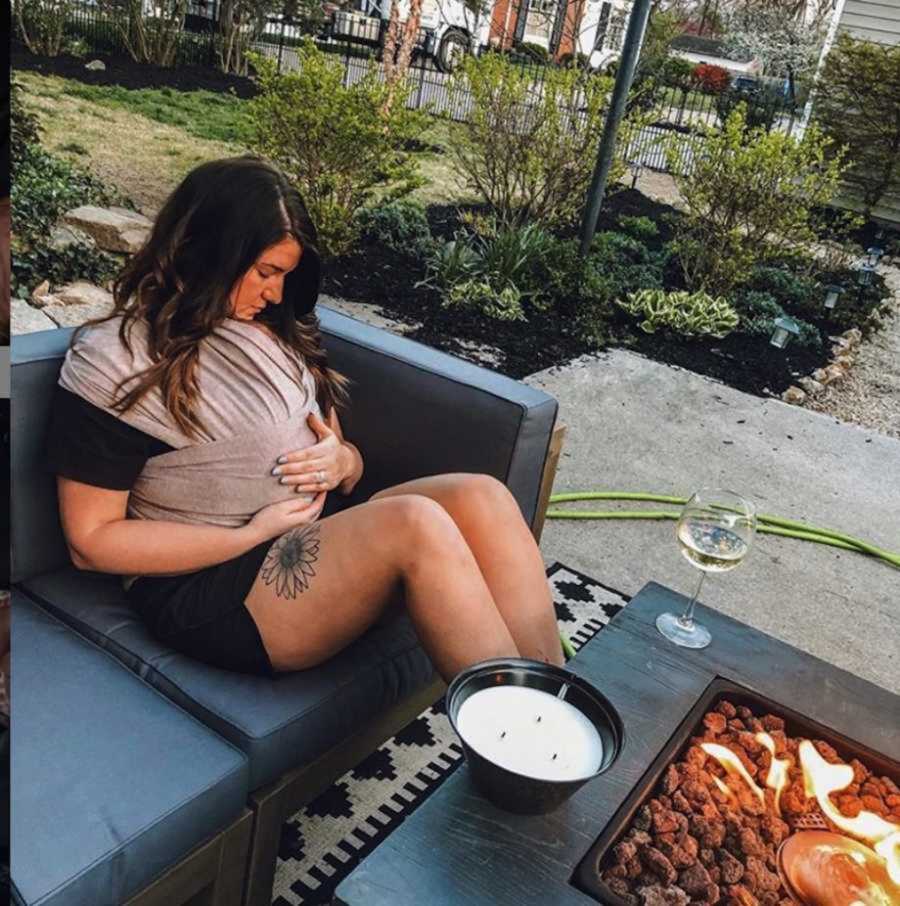 Again, because of COVID, she was not able to continue having in-person visits with her baby so we began FaceTime visits. FaceTiming an infant is not easy so that weekly call became time for her mom and I to check in with each other and talk about how things were going. I was able to encourage her through rehab and hear how strong she was and how determined she was to make better decisions for her family.
We built a relationship over the next few months and I learned so much from her. She worked so hard to make good life changes in order to reunify with her baby. As the case moved along and it started looking like reunification would be taking place soon, her mom told us she views us as Godparents for her little girl (an absolute honor). She made it clear she wanted to stay connected to us and we were thrilled. I love her baby, which turned into love for her and the rest of her family as well.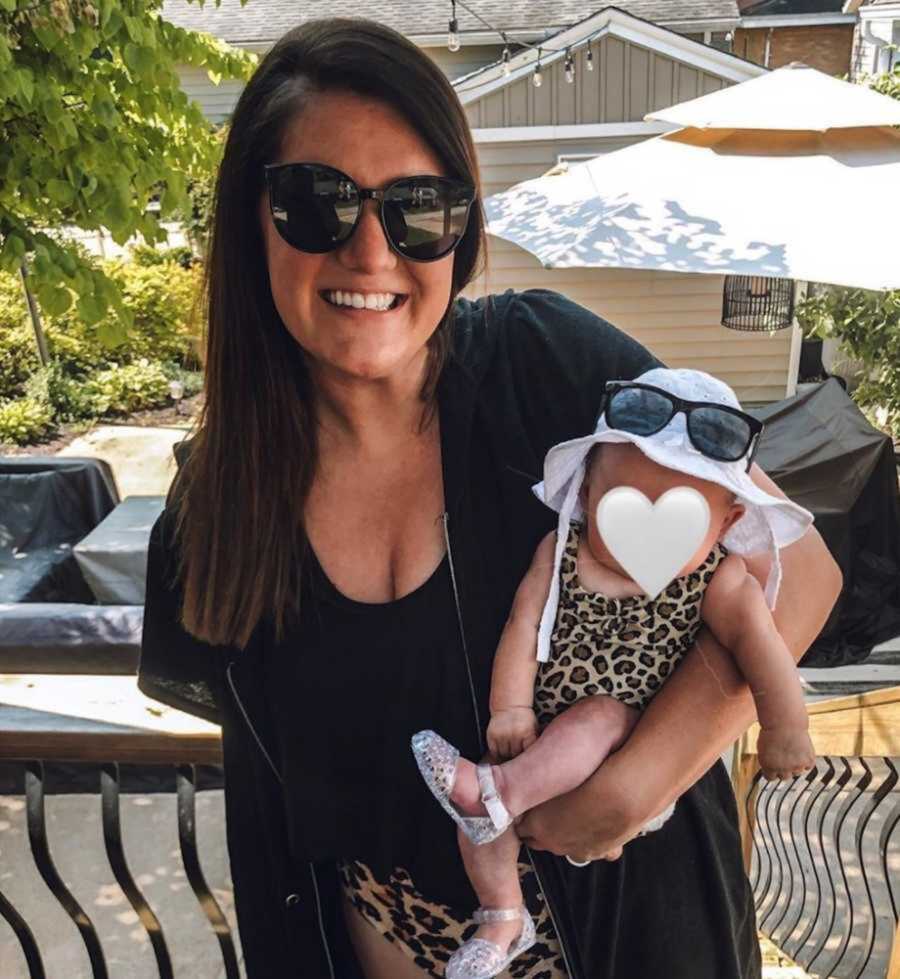 Reunification
In July, reunification took place. My husband and I were heartbroken because we LOVE that little girl. But we were also full of joy knowing a family is coming back together and we were able to be a small part of that.
We drove the one hour to her mom's house and dropped her off to her excited and nervous family. We all hugged, cried, looked at pictures, and had a sweet reunion. That day holds the most precious place in my heart. It was beautiful and hard and happy all at the same time.
I was sad because we love her but the joy of knowing their family is together again overpowered the sadness. I felt comfort knowing we were going to remain in each other's lives and reunification does not mean goodbye.
We gained extended family members and truly call each other family now. My husband and I have taken on an aunt and uncle role, and we have continued to visit with each other and talk frequently. THIS is what foster care was meant to look like and we feel so lucky to be part of each other's stories."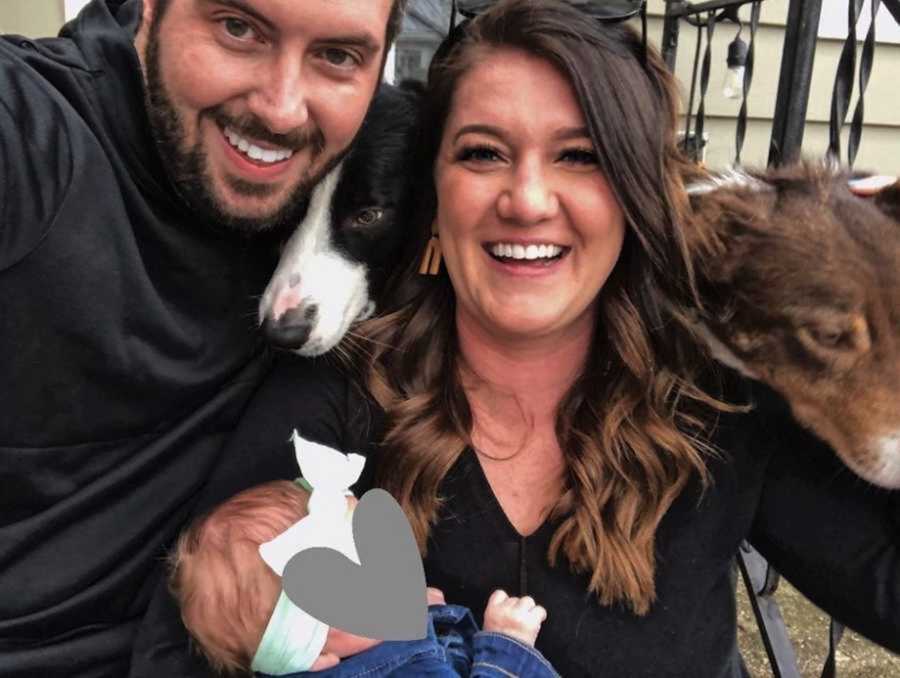 This story was submitted to Love What Matters by Sarah of Lawrenceburg, Indiana. You can follow their journey on Instagram. Be sure to subscribe to our free email newsletter for our best stories.
Read Annie's backstory here:
'No one has ever wanted you here. If you find a family that will actually love you, go be with them.': 26-year-old adopted after years of childhood trauma, abuse, says you're 'never too old to need parents'
Read more powerful foster care stories:
'We got a call for an 8-month-old boy. There were no details. 'If we're going to do it, we might as well just do it!': Woman details journey becoming foster parents
Help us show compassion is contagious. SHARE this story on Facebook with family and friends.