Autism Diagnosis
"Our son, John, had become a recluse. Not only would he not go into public places, he wouldn't even leave his bedroom. He was diagnosed with autism and threshold disorder in September of 2015. Once diagnosed, we started intensive ABA therapy to teach not only John, but all of us, some positive coping skills.
Whenever we go any place with a crowd, we never know quite what to expect. We try to always prepare in advance, which starts weeks prior to the event. Sometimes we create social stories with pictures of the place we plan to attend, so he has a visual ahead of time.
We'll discuss the crowds and come up with words or gestures to use when feeling overwhelmed. A crowd is overwhelming for most people, but for a child on the spectrum, it is ten fold! Add in their anxiety and lack of communication skills. It can be disastrous!
Feeling Overwhelmed
John dreams of one day becoming a vet. He has a love for animals like I have never seen before; he can tell you anything and everything you want to know about any animal, from dinosaurs to sharks! My parents thought it would be a fun family outing to go to the St. Louis Aquarium while we were in town. Unfortunately, on this day, none of the practiced coping skills or preparations seemed to help.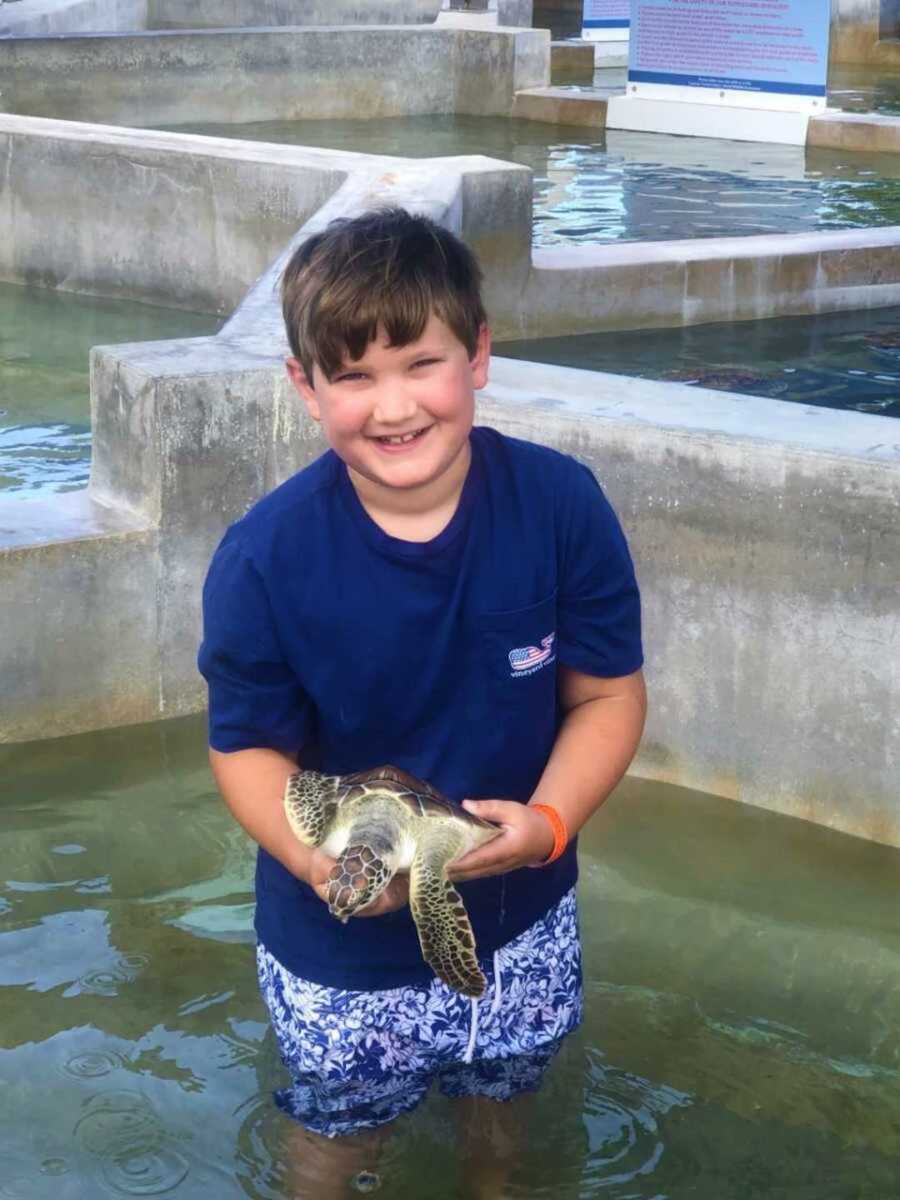 Upon entering the aquarium, there were long lines and people everywhere. It was a mad house, to say the least. We started walking towards the line and John made a beeline for the door. Kevin followed close behind.
After all these years, it has just become routine. While routine, my heart still breaks, the stares still sting, and sadness still sets in.
Act Of Kindness
A man walked up to me and asked if I needed help with our tickets. I explained I was unsure if we would be able to stay, due to the circumstances. At this point, he reached out to shake my hand. 'My name is Chris and I am here to help!'
He proceeded to tell me he had a 'back way' to get John to the exhibits; AND a quiet, sensory-friendly place to escape if it became too overwhelming. My eyes filled with tears. In all our years on this journey, this was a first.
I went outside, where I found Kevin and John sitting quietly on a bench. I explained that Chris was going to help us, and John was going to get to see the animals. John's eyes lit up like it was Christmas morning all over again.
Upon re-entering the aquarium, Chris immediately got down on John's level, introduced himself, and introduced multiple other individuals running the different exhibits. He then put his arm in the air and enthusiastically said, 'Follow me!'
He made sure John didn't have to stand with the crowd. He showed him the sensory room, took our crew behind the scenes where it was only us and the sharks, and took John 'behind the wall' to touch the stingray. It was all incredibly exciting for John!
Chris…you, my friend, are amazing!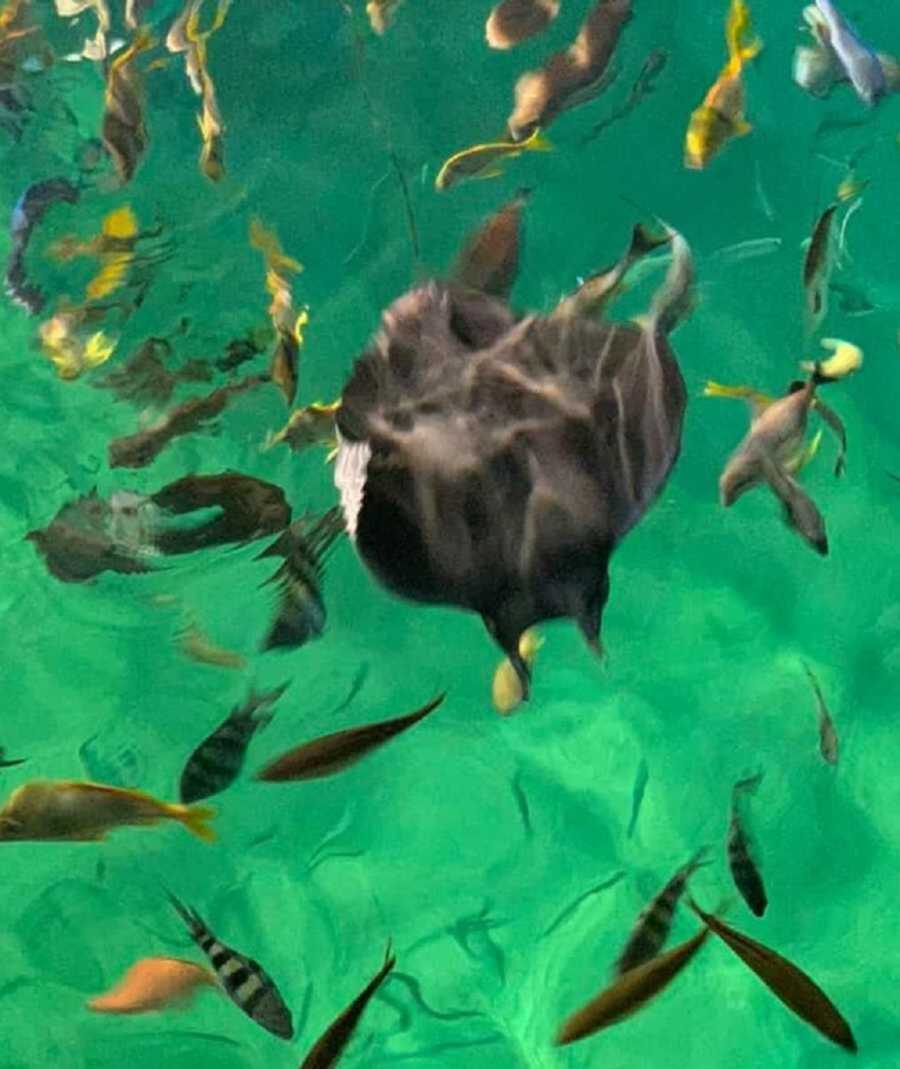 As much as autism is talked about, people still don't get it. They don't understand that these kids really can't help these outbursts. These outbursts can be anything from punching themselves in the head, to loudly screaming one word over and over (almost always profanity), to simply running away.
In our four years on this journey, Chris is the first one EVER to recognize we needed help! Not only did he recognize this, but his gentle words and calm mannerism made my husband and I so comfortable accepting his assistance.
I'm not even sure the crowd knew what was happening when he was leading us behind the scenes. It was just all so incredible! I have no pictures of John at the aquarium that day, but an experience that warmed all of our hearts.
Dear Chris,
If this post some how finds it's way to you, THANK YOU!!! Thank you for showing kindness. Thank you for showing understanding and patience. Thank you for your effort in teaching John there are wonderful people in this world. Thank you for not judging, and THANK YOU for restoring our faith in humanity!
Love,
The Gajdas"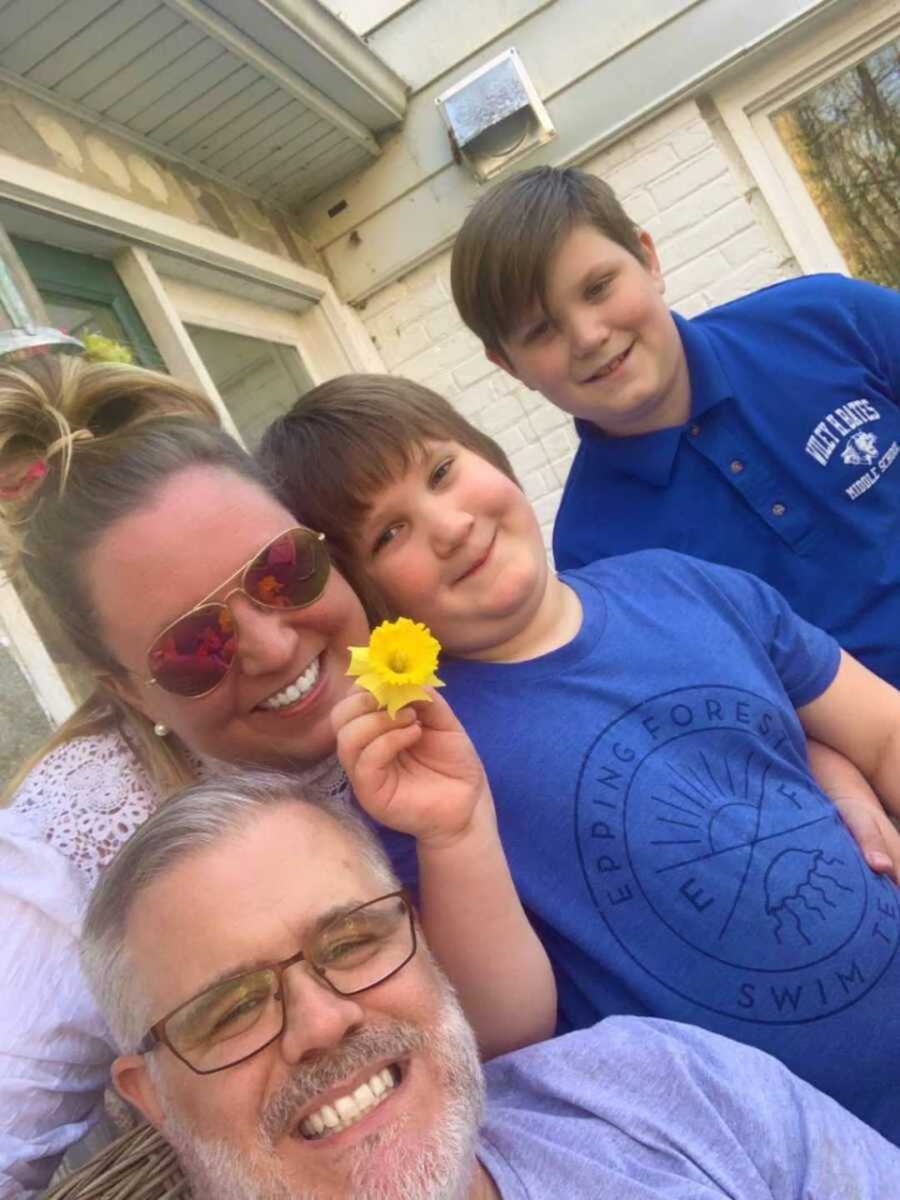 This story was submitted to Love What Matters by Beth Wright Gajda, and originally appeared on Facebook. Be sure to subscribe to our free email newsletter for our best stories.
Read more amazing stories like this:
'My autistic son had an atomic meltdown. 'Can we so something special?' My heart is so happy.': Mom in awe after railway staff's acts of kindness, 'you truly made a difference in our lives'
'The father apologized. 'Mind if I try something?' By the end of the flight, it clicked. He was astounded.': Dad 'nearly cries' after speech pathologist teaches autistic son to communicate on plane for the first time
Help us show compassion is contagious. SHARE this story on Facebook with family and friends.