"Tonight, we were supposed to have ridden the Polar Express. Sadly, our son had other plans.
You see, he is autistic. He was so excited that he became overwhelmed and had an atomic-size meltdown. He beat me and his dad up pretty badly. A wonderful woman helped us by holding our stuff while we tried to keep Ty from smashing his head on the bricks. The staff of the Grand Canyon Railway tried so hard to help. They even held the train. Finally, I had to say, 'Let's go back to the hotel  room.' I cried all the way back. My heart was shattered. I wanted this so badly for my son. He loves trains and he loves The Polar Express. This was a dream come true. But it didn't happen.
We got to our room and I went into the bathroom and silently cried. My heart ached. Then there was a knock on the door calling out, 'Maintenance!' My husband answered the door and slipped outside. He came in and said, 'They said they would like to do something.' I stepped out and there was one of the gentlemen that tried to help us and a police officer. They said they felt horrible about what happened and wanted to know if they could do something special for our family. I started crying again and asked if I could hug them. The poor policeman looked terrified, but I didn't care. I hugged him anyway, sobbing thank you over and over again. I ran into the room and tried to get our son up, but he refused. So, my husband said he would go tell them.
While they were gone, I curled up next to my son and read him his favorite book, The Polar Express. I had just finished when my husband came back in and said that there was someone special that wanted to visit. Ty and I shook our head yes and in walks the train conductor. He sat next to Ty's bed and chatted with him. Ty was completely starstruck. He was so excited and happy. Then, the conductor gave Ty his pocket watch!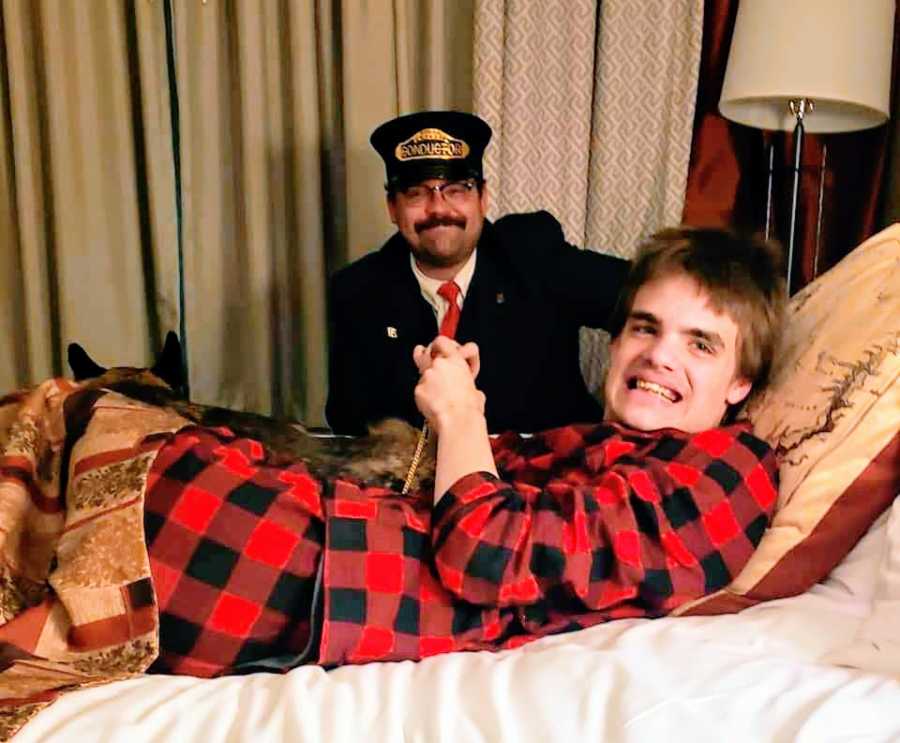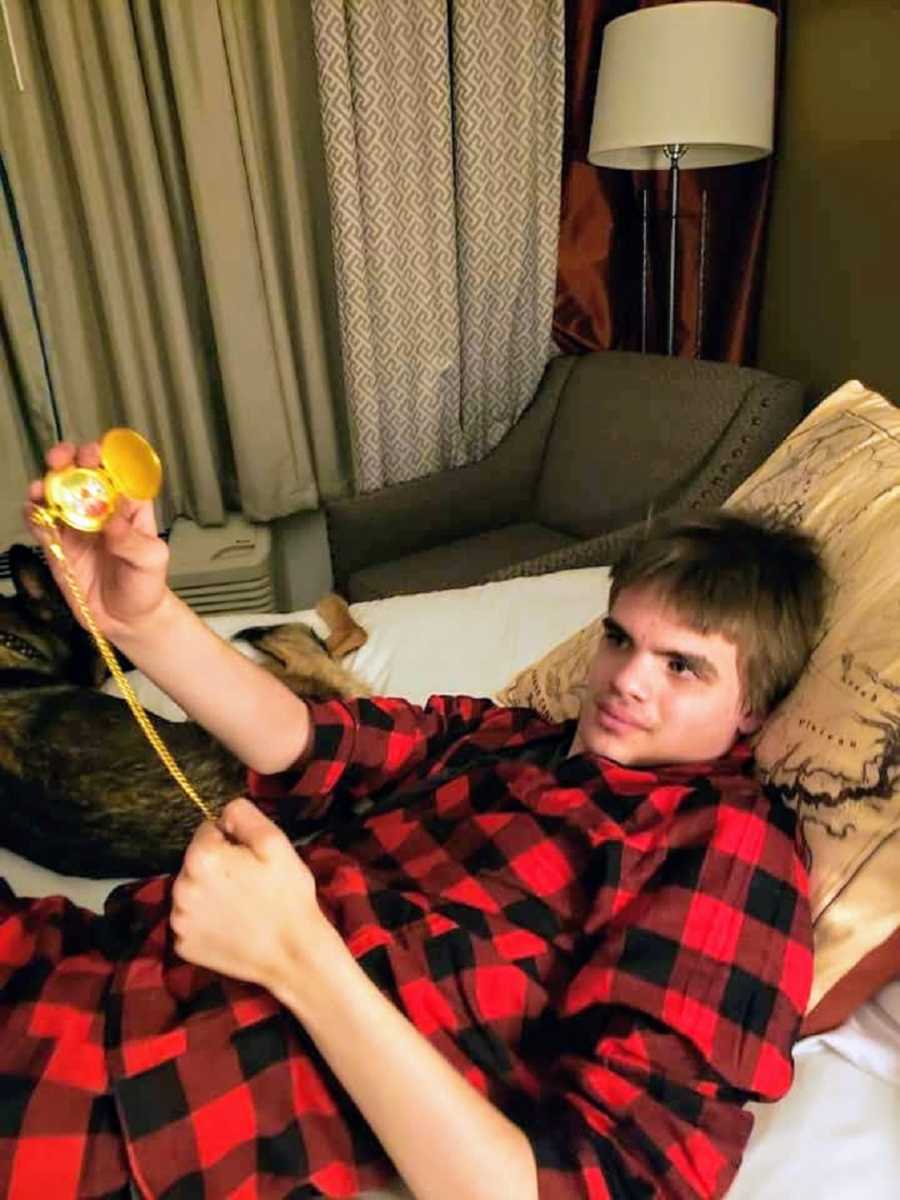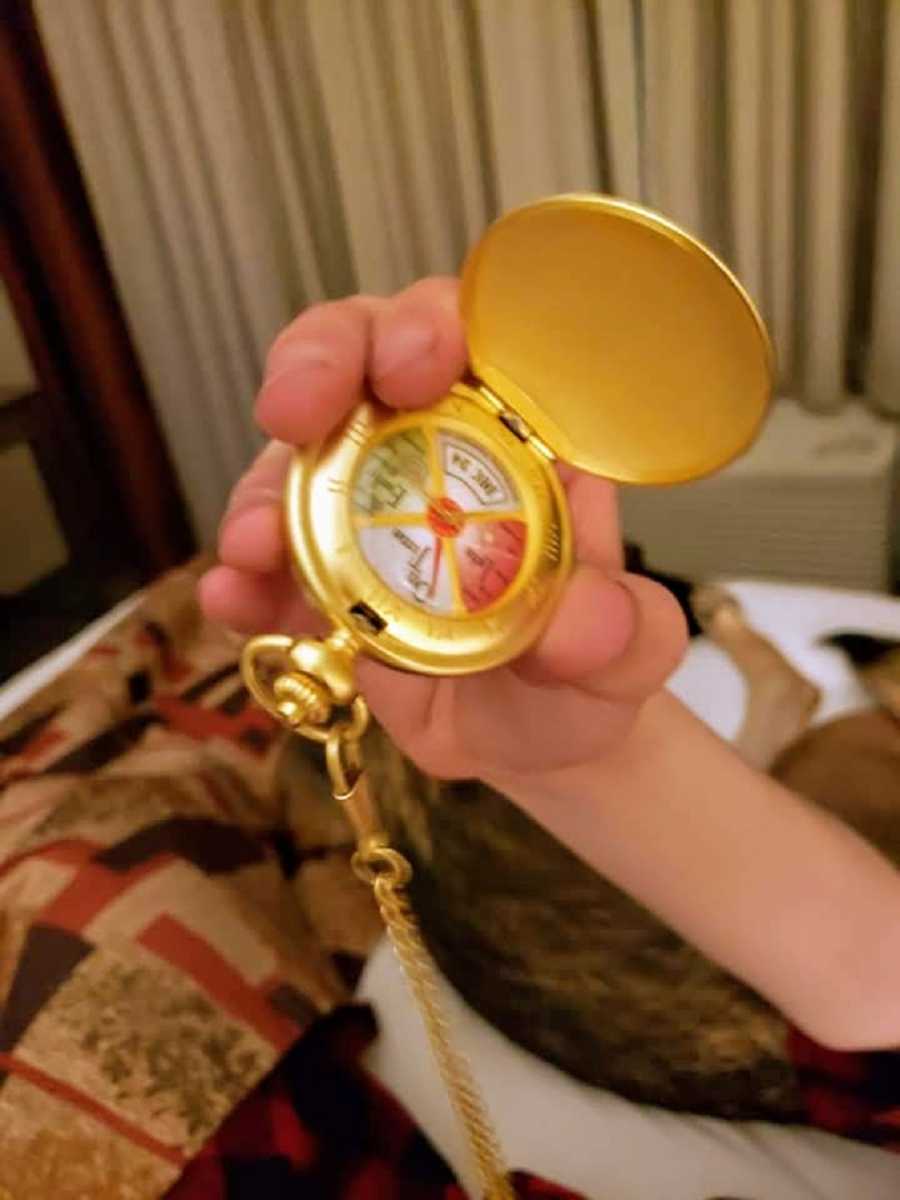 After the conductor left, my husband told me the hotel and railway offered to re-schedule our visit with special accommodations! They will be giving us a full refund, dinner, a hotel room, train tickets, and breakfast all on them! To top everything off, the conductor will be having dinner with us and will take Ty on a tour. They want Ty to experience his dream of riding the Polar Express!
My heart is so happy. I can't thank the Grand Canyon Railway, the conductor, and the entire staff enough! We have never experienced a company that cares so much. They said they want 'everyone to experience something special and magical.'
Well, they succeeded. We may not have gotten to ride a train, but we got something even more magical…
We got the gift of human kindness!
Thank you to the woman that stayed with us and helped. Thank you to the entire staff at the Grand Canyon Railway and Hotel. You have truly made a difference in our lives.
Please share this so everyone knows what an amazing place this is!"
From podcasts to video shows, parenting resources to happy tears – join the Love What Matters community and subscribe on YouTube.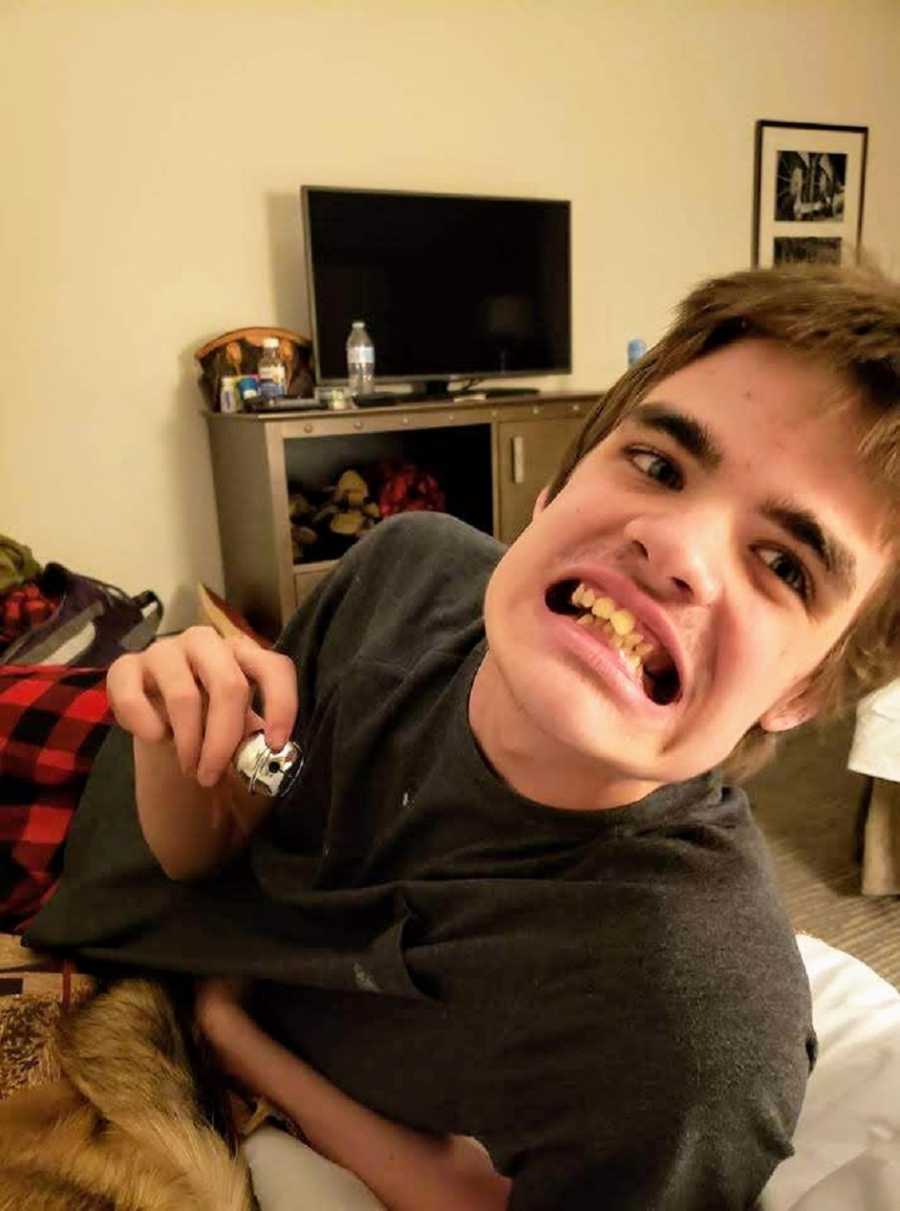 This story was submitted to Love What Matters by Angie, Lloyd, and Ty Swartout. Submit your own story here and be sure to subscribe to our free email newsletter for our best stories.
Read more stories like this:
'The father apologized. 'Mind if I try something?' By the end of the flight, it clicked. He was astounded.': Dad 'nearly cries' after speech pathologist teaches autistic son to communicate on plane for the first time
'Could someone like me?' Today, my son asked his first question EVER. I was in tears.': Mom 'amazed' by outpouring of love, friendship offers after non-verbal, autistic son speaks for first time
Help us show compassion is contagious. SHARE this story on Facebook with family and friends.