"When I see the direction the world is heading, it reminds me that what I am doing WILL make a difference!
Asher is the 'greeter' in this video. It's so crazy how much our video has been shared without people even knowing how special it really is. Asher has a disease called Neurofibromatosis 1. It is a disease that affects the brain. When school started, he had very limited speech. The few words that he did use were not clear. So when I recorded the video, I was so proud at how far he has come. He was able to communicate clearly to each student, greeting them by name.
I started this ritual years ago. Just seeing older kids and adults in society made me realize that these were lessons I needed to teach my Littles! I have mostly taught in low income areas and have always felt that those kids need just as many life lessons as they do academic lessons. We start this ritual early in the year. It starts out with myself being the greeter and then as they start feeling comfortable they take over.  Every child is spoken to by name, given a firm handshake and welcomed into our room with a smile and sometimes a hug. There is not a schedule for who gets to be the greeter. On our way to our room, I am able to speak to each kid to see how their day is starting. That gives me an idea of who I should choose. Everyone begs to be the greeter! I am pretty sure this is their favorite part of the day.  Sadly, lots of kids (of all ages) come to school looking for the positive interaction that they may not have experienced at home. Life can be hard for kids, but it shouldn't be at school!
I always wonder, 'how am I going make a change in the world'. This proved to me that I WILL make difference through something as simple as this. The school shootings have been a real eye opener. That is what made me post that video originally. Maybe if some of those kids had felt like others were on their side, things would have happened differently. I understand there are lots of factors that play into those situations. But what if…
Since starting this, I notice that my kids are much different. Just the way they interact with other kids and adults. Throughout each day, our activities require us to be speakers and listeners. We practice those same lessons during those times… both require eye contact, clear speaking and respect.
As the year comes to an end, I pray that each of my Littles will continue the manners and respect that they have learned during their year with me.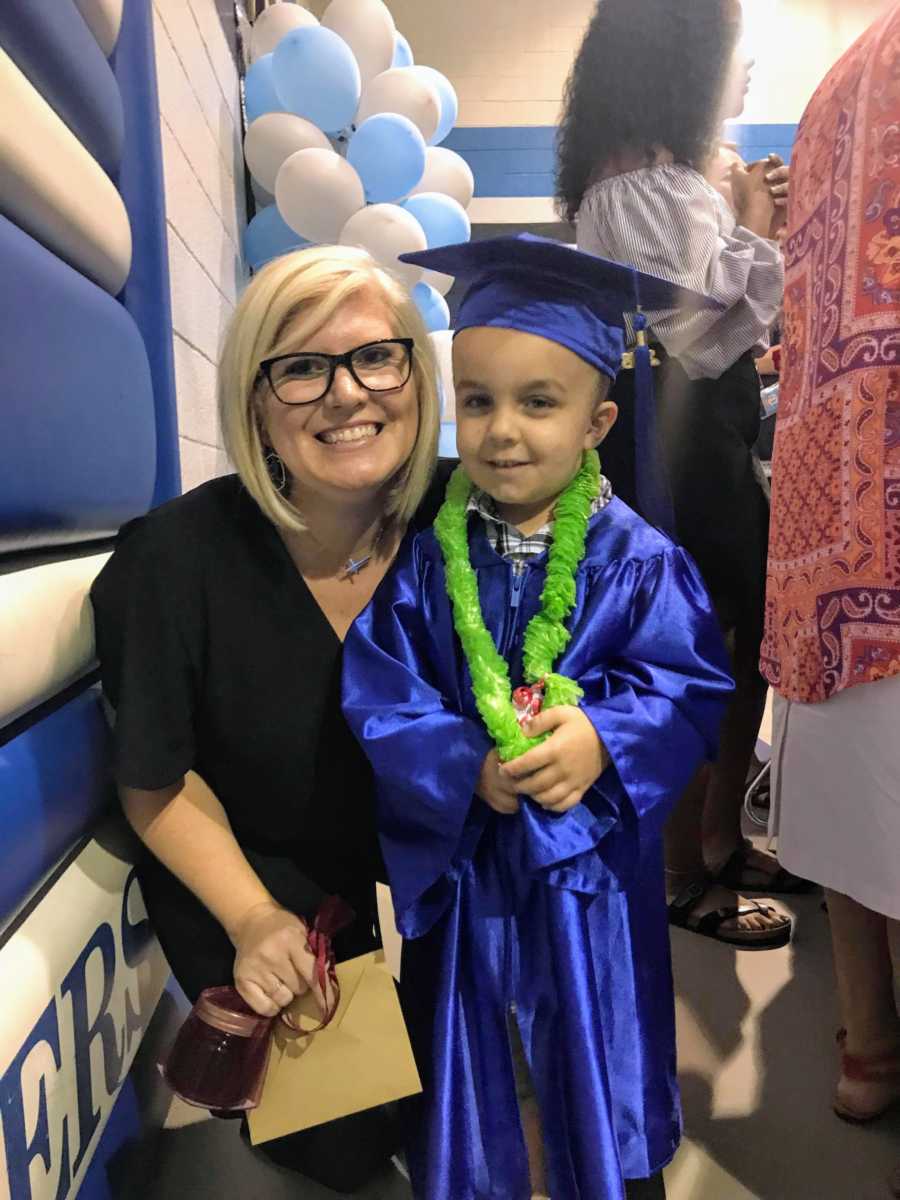 I have been overwhelmed with all the attention that our video has received. Reading other teachers' comments about how they are going to implement this next year in their class while tagging other colleagues. With enough publicity, I feel that I WILL really make a difference. Think of all the kids that will be exposed to this…this can be a huge movement towards making our world better…one Little at a time!"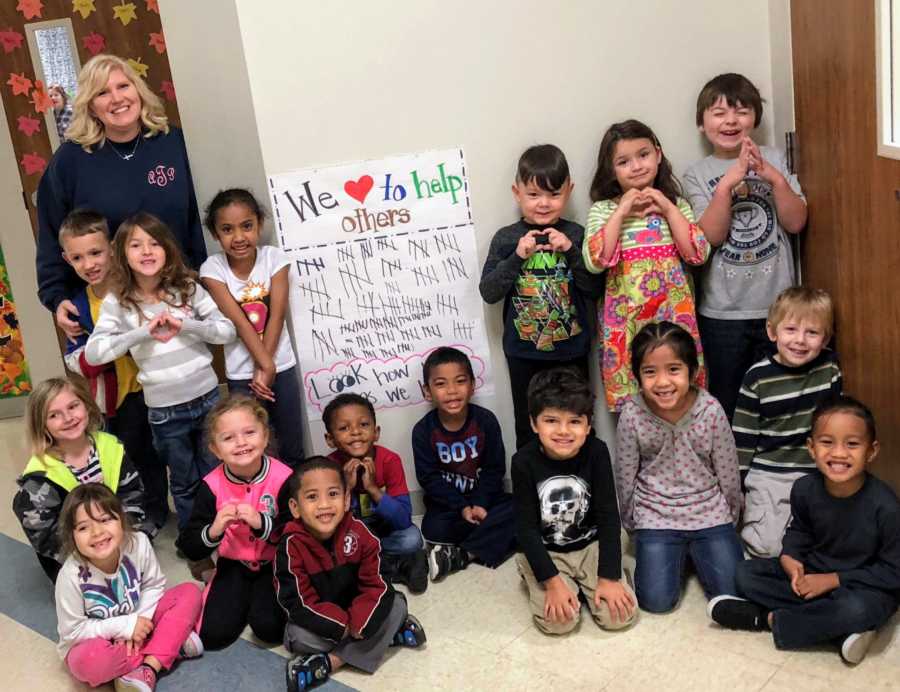 This story was submitted to Love What Matters by Ashley Coston Taylor from Burleson, Texas. Ashley teaches Kindergarten at Keene Elementary School in Keene ISD. Submit your story here, and be sure to subscribe to our best love stories here.
Help us show compassion is contagious. SHARE this beautiful story on Facebook with your friends and family.