"I recently married the man who supported me through my decision to quit my full-time job to care for my 83-year-old grandmother during her middle stages of Alzheimer's and our 1-year-old son.
In December 2017, my mother and I went to visit my grandma in the nursing home after having her fifth fall. My grandma looked up at my mother and I asking if it was time for her to go back to her home yet. I remember my mother grabbing her hand with tears in her eyes, saying, 'Not yet, Mother.'
My mom, who cares for her own brother 24/7, knew she was unable to also take on the task of caring for my grandma. She could hardly bear the thought of my grandma living the rest of her life in a nursing home.
I had just had my son, Trace, in August, and had already been debating back and forth about staying home with him. When I saw the look in my mother's and grandmother's eyes, I knew I wanted to do something.
I remember looking up at the sky numerous nights in a row asking God to lead me in the right direction. I knew quitting my full-time job would put some stress financially on my growing family, but at the same time would be such a blessing that would be worth all the money in the world just to have my grandma back home.
I spent the next two weeks putting it all to God and finally made the decision to bring my grandma back to her home, with the 'OK' from her husband and doctor.
Now one year later, my grandma and I have made a lot of memories from our shopping trips, hair salons, and going on drives while she reminisces on old memories.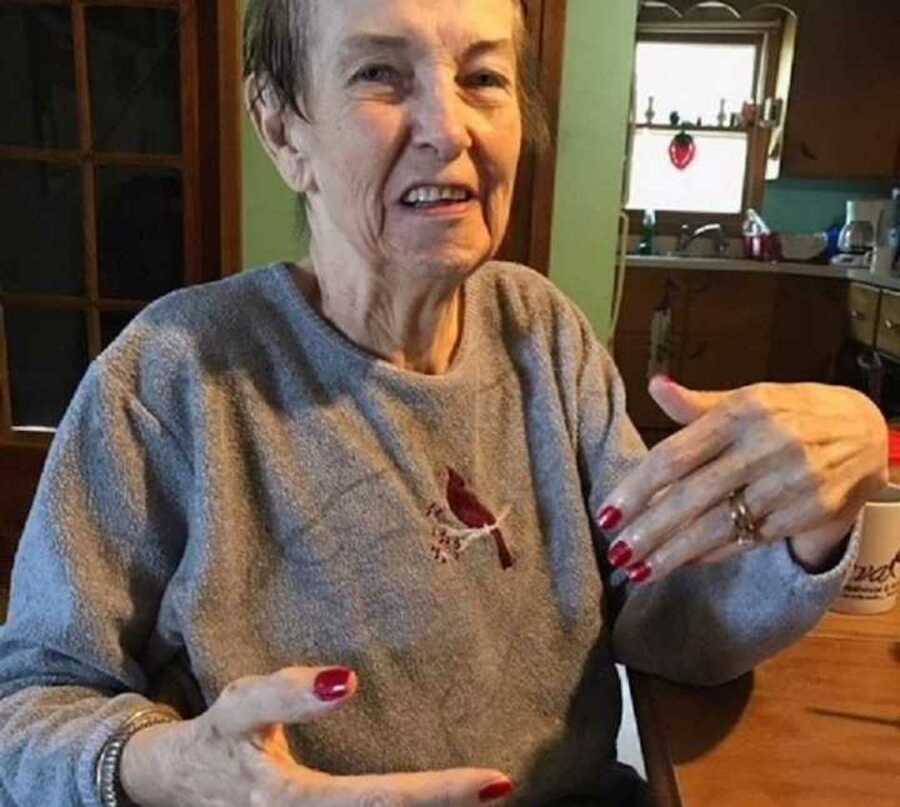 Some days we have struggled as my grandma continues to grip more on the past than on the present day. When I get there in the mornings, she calls out for her own 'mama.' We get through this by talking about the memories she's shared with her mama, asking her about the good ole days, and where she'd like to go next for a shopping day to help distract her mind.
I went to college and graduated with my associate degree in human services because I always had a passion for caring for others and making a difference. After graduating, I got a job in a care facility for mental health clients. I loved my job, but life was calling me in a different direction.
I had no more knowledge than the next person when it came to Alzheimer's, but I have a whole lot of love for my grandmother, so I knew with all my love and research, I could make her wish possible and bring her back home to her husband where I could then care for her during the day.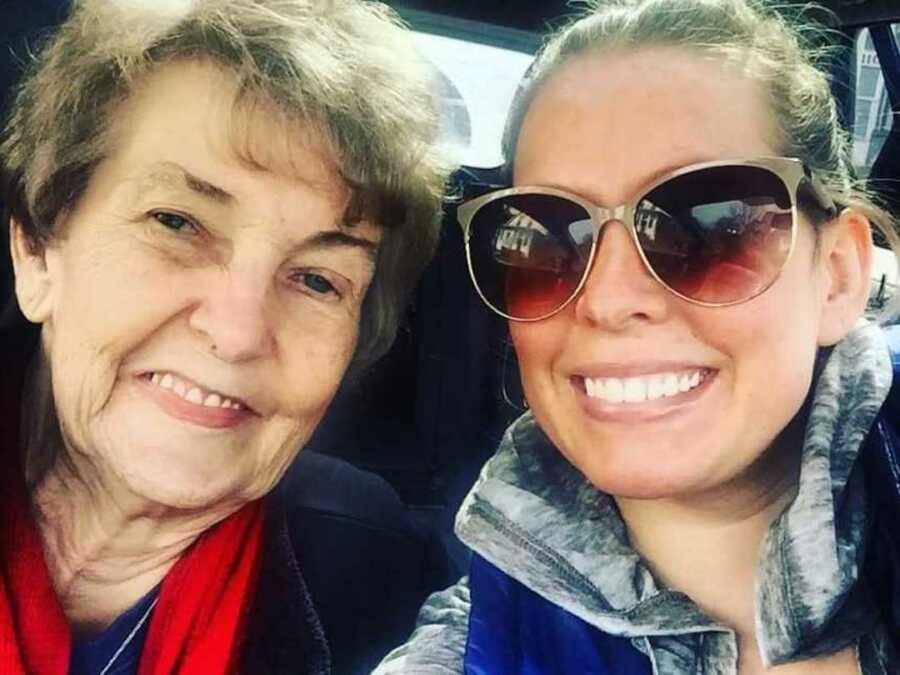 Throughout all of this, my grandma has taught me so much more than I could have ever learned from a textbook. Family is forever, your mama will always be your mama, and when life gets tough, never stop praying.
There has been nothing more fulfilling than being able to spend this precious time with her. Although her memory may come in and out as the days pass, her love never fades away.
My grandma sometimes calls me an angel, but she's the real angel in my eyes."
This story was submitted to Love What Matters by Kristin Anderson of Melcher-Dallas, Iowa. Join the Love What Matters family and subscribe to our newsletter.
Read more stories like this:
'We were moving Dad to memory care when Mom had a heart attack.': Woman supports parents through Alzheimer's
'We should be married,' he said to my mom. She explained to him they had been married for 50 years.': Caregiver to dad with Alzheimer's shares journey, 'I won't regret the time I spend with him'
Do you have a loved one battling an illness? SHARE this story on Facebook to show the strength of family support.