The Accident
When Lidia Almeida Alvarez was 19, she was in a terrible ATV accident. At the site of the accident, Lidia asked the professionals helping her, "Am I going to die?" The incident was horrific for Lidia, but she was saved due to the quick action of first responders on the scene. The accident caused her to lose her left arm.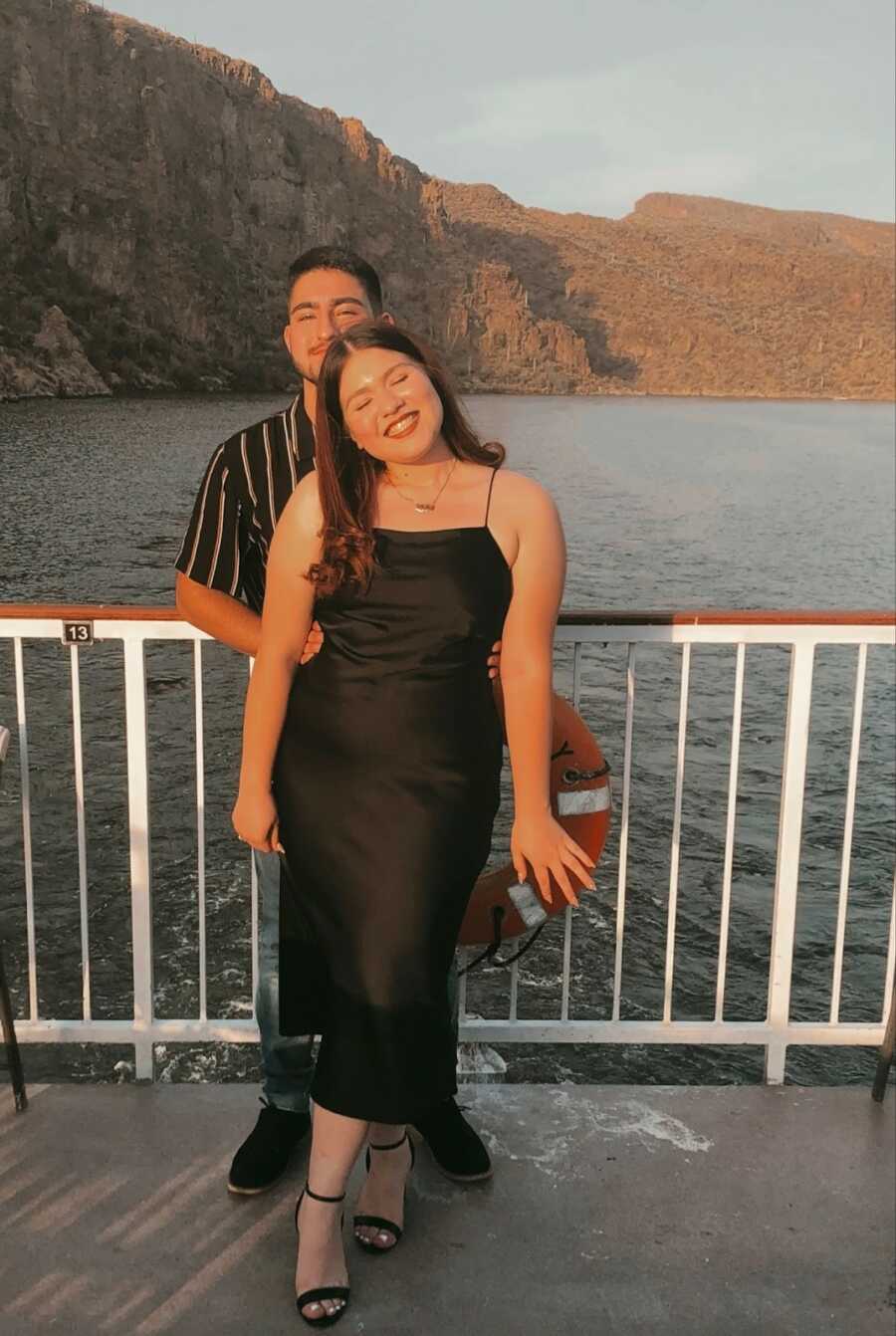 "I still remember the day so clearly. It was September 6th and I was just waking up when I looked to my left side and no longer saw my arm," Lidia tells Love What Matters. "I felt I had just lost a loved one. My arm that I had for 19 years was no longer intact."
Struggles With Mental Health
After losing her arm, Lidia struggled to accept herself and her new life. Without her arm, she felt like a different person, and not fully worthy of all the love she had. In an Instagram caption, she opens up about the feelings and emotions she went through during this time.
"I felt like I could no longer be me. I could no longer work with kids, be funny, be me. I felt like everyone was looking at my 'flaw,'" Lidia says. "I started believing the lies I was telling myself until I replaced them with the truth."
View this post on Instagram
Since the accident, Lidia has worked hard to overcome not only the physical barriers but the mental ones. Working on loving herself and her life again has been hard, but Lidia has been able to use this experience as a positive by focusing on what she can learn.
View this post on Instagram
A New Outlook On Life
"God reminded me at that moment that this world is temporary and that I still had life," Lidia tells Love What Matters about surviving the days after the accident. "It was just an arm and I was going to be okay. I ran with that, and when people came to visit me they were shocked at how positive I was. I told them the most important thing was that I made it out alive."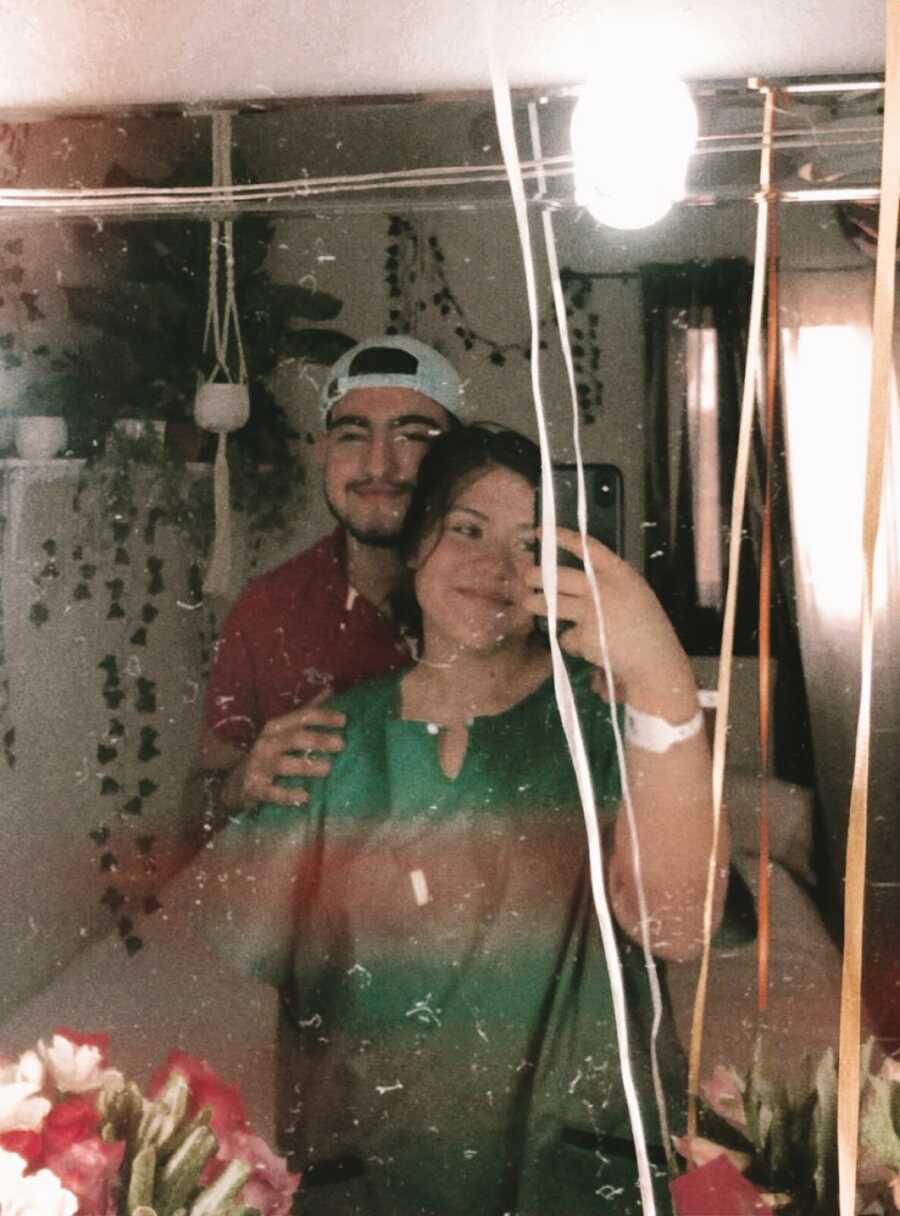 Lidia has also begun to look past herself and her own experience and to how she can help others. She has created an Instagram account and business to work with advising others on how to live their lives full of positivity. Her work centers around other young people, who she hopes can find inspiration from her story and experiences.
Her biggest advice to those with similar experiences, or those going through something difficult, is to remember that we all get to choose life. Every day you can make a choice to keep going, and it is that simple decision that will get you through the toughest times.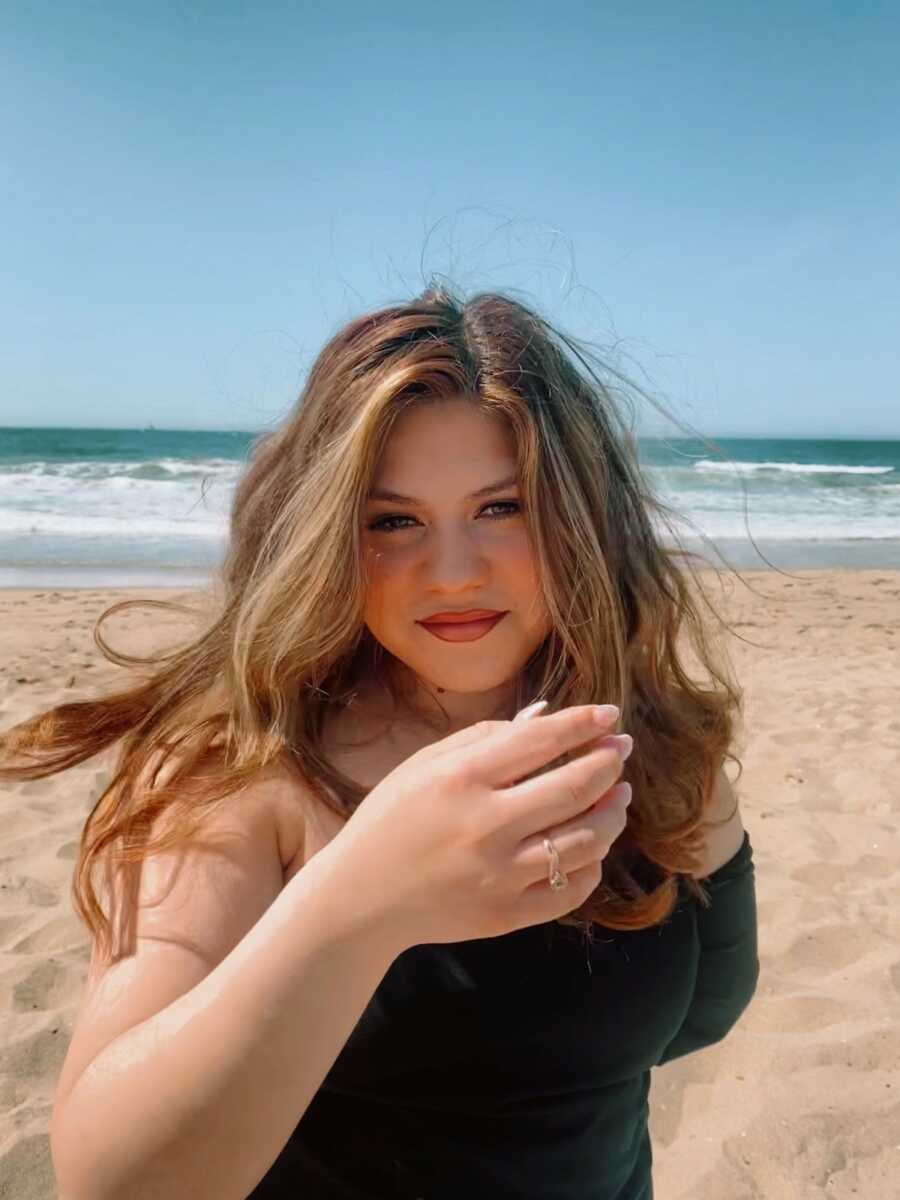 This article was written exclusively for Love What Matters by Anna Steingruber. Follow Lidia Almeida Alvarez on Instagram. Submit your own story here and be sure to subscribe to our free email newsletter for our best stories.
Read more stories from amputees:
'The doctor said, 'We don't know why it happened but it'll never happen again.' He made a very big mistake.': Amputee fights unknown illness
'At 2, they decided amputation was the best option. But NOTHING could have prepared me for adolescence.': Amputee shares experiences with athletics and modeling, 'My leg is a work of art'
'My leg broke out of nowhere. 'I need to, literally, cut my losses.' Nothing was the same again.': Woman becomes amputee, 'I don't regret it for one second'
'I park in the handicapped spot. 'You should be ashamed.' All of a sudden this woman is yelling words like 'report' and 'police.': Double amputee pens PSA for 'handicapped parking vigilantes'
Do you know someone who could benefit from this story? SHARE on Facebook or Twitter.