With the start of a new year comes the strong desire to make lasting changes to improve your overall life. Self-improvement books are a valuable resource to guide you toward whichever goals you are striving towards in 2023. From wellness to business to personal growth, read on for 11 books you need to add to your reading list this year to help you achieve exceptional improvement.
Health and Wellness Books
1. Love Yourself Well by Lo Bosworth
Written by Lo Bosworth, a former reality TV star turned women's health guru, Love Yourself Well explores the bodily connection between the gut, brain, and vagina. By discussing women's under-researched health topics, Bosworth and other health professionals dive into the lifestyle changes you can make to improve your overall health. 
2. Why Has Nobody Told Me This Before? by Dr. Julie Smith
Mental health has, thankfully, become a more frequently discussed topic throughout society but there are still many people struggling to work through it. In her book Why Has Nobody Told Me This Before?, therapist Dr. Julie Smith offers practical solutions to maintaining your mental health throughout your daily life. From anxiety to depression to self-confidence, Smith shares simple and specific guidance on navigating your mental health. 
3. The Wellness Project by Phoebe Lapine
When it comes to following healthy habits, there is rarely a one-size-fits-all approach. Inspired by her own battle with an autoimmune disorder, Phoebe Lapine created The Wellness Project to share her personal expertise. She listened to her body to learn what worked to help her feel her best. Adding this to your self-improvement book 2023 reading list allows you to learn to eat healthier and explore the balance of your own body.
4. Set Boundaries, Find Peace by Nedra Glover Tawwab
Setting boundaries has become a buzzword in our culture but the impact of it is quite significant. With healthy boundaries for friends and family or at work, mental health can benefit greatly, but learning how to set those boundaries can be challenging. Therapist Nedra Glover Tawwab recognizes this struggle and with her book Set Boundaries, Find Peace, you can learn powerful techniques to set healthy boundaries in your life.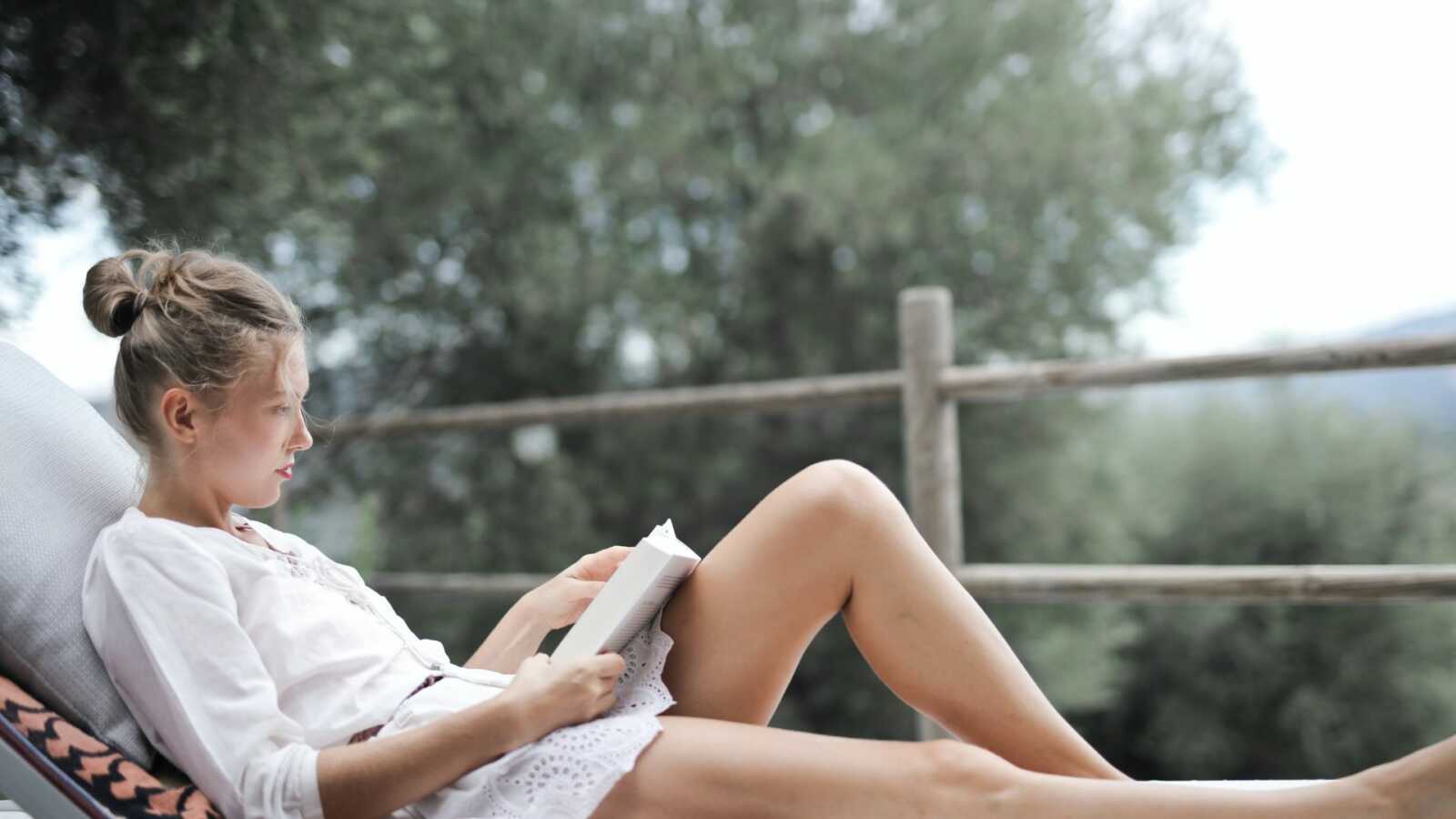 Business Success Books
5. Failing Forward by John C. Maxwell
Many people fear failure but that fear often stands in the way of success because within failures there are valuable lessons to be learned. That's the concept that John C. Maxwell explores in Failing Forward because he used to run away from failure out of fear. If you want to learn how to overcome the fear of failure so you can find success in your career in 2023, this is the new year self-improvement book for you. 
6. Atomic Habits by James Clear
One of the main reasons new years resolutions fail is because adopting new habits is not an easy feat. Bad habits are difficult to break and adopting new habits take a great deal of time and dedication. If you are notorious for struggling with habit-breaking and habit-building, James Clear's book Atomic Habits is a must for you. 
7. Girl On Fire by Cara Alwill Leyba
Working towards a dream can feel incredibly intimidating but those limiting beliefs are exactly why many people don't have their dreams realized. If you have a dream you are working towards in 2023, this is one of the must-have self-improvement books you need this year. In her book Girl On Fire, Cara Alwill Leyba inspires female entrepreneurs to take the plunge and provides strategies so you can start creating a plan for your dreams.
8. Getting Things Done by David Allen
If you struggle with staying productive in your work, you are not alone. Many people face similar challenges with productivity that causes undue stress, which only leads to further decreases in productivity. To stop struggling with the challenges of staying productive, David Allen's book Getting Things Done offers practical habits and processes you can utilize to stay productive in your work.
Personal Growth Books
9. Financial Feminist by Tori Dunlap
Many people, particularly women, are not taught enough about financial literacy to make strategic decisions about their wealth. From salary negotiations to investments, knowing how to manage money is essential. The Financial Feminist book written by Tori Dunlap tackles the patriarchal practices that have been preventing people in marginalized groups from reaching their earning potential. She provides educational tips and strategies to help you reach your financial goals. 
10. The Power of Fun by Catherine Price
Smartphones have become an integral part of our daily lives but spending hours of the day scrolling on social media can lead to feelings of anxiety, imposter syndrome, and stress. If you find yourself addicted to technology, this may be the most important of all self-improvement books to have on your shelf. Freeing up your time without technology is one thing but Price dives into how to fill that gap with fun activities that leave you fulfilled. 
11. Speak by Tunde Oyeneyin
Tunde Oyeneyin's book Speak is a gripping self-improvement book that helps you find your voice so you can stand out and speak your truth every day. SPEAK is an acronym for Surrender, Power, Empathy, Authenticity, and Knowledge. Inside her book, Oyeneyin takes you on a journey to help you learn how to make positive changes to improve your life.
2023 is going to be your year and with these self-improvement books on your shelf, you are on your way to living your best life.
This article was written exclusively for Love What Matters by Kate Fann. Be sure to subscribe to our free email newsletter for our best stories.
Read more stories like this:
5 Vital Self-Care Tips For Improving Your Mental Health
Single Dad Shares How Working On Health And Self Confidence Make Him A Better Parent
Do you know someone who could benefit from reading this? SHARE this story on social media with family and friends.