From physical to emotional to financial, struggling with infertility can leave someone feeling overwhelming pain. If you want to help a friend experiencing infertility feel less alone with the perfect gift for someone struggling with infertility, read on to help you find something meaningful. 
Before you begin shopping, it's important to understand and empathize with the challenge of infertility. When you have a better idea of what your friend is going through, you can find a truly meaningful infertility gift.
What Is Infertility?
Infertility is the inability to get pregnant after trying to conceive for at least one year of unprotected sex. However, infertility doesn't only occur for couples who are unable to get pregnant the first time. Secondary infertility can happen to couples who previously got pregnant but are then unable to conceive again. 
In some cases, there is a definitive reason why a couple goes through infertility. Common reasons for infertility are polycystic ovary syndrome (PCOS) or low sperm production. Sometimes, however, the reason is unknown, which can feel incredibly frustrating. 
Infertility can cause stress, anxiety, and even depression. Some couples take the blame for not being able to conceive, even though infertility is blameless. Some people grieve the loss of a child they may never have. They may have gone through a miscarriage and experienced pregnancy loss, which requires a different kind of grieving process.
Managing infertility can feel incredibly lonely, even though nearly 19% of American struggle with it. As you shop for a gift for someone with infertility, keep in mind what they are going through. Search for a gift that could bring comfort to them if even just in a small way with these infertility gift ideas.
Best Infertility Gift Ideas
1. Anything with a Pineapple
The pineapple has become a powerful symbol to represent infertility. The origination of the pineapple infertility symbol came from two influencers. Both women, who went through IVF, formed a community to help couples feel less alone in their infertility challenge. The pineapple symbol became a way for the community to break the silence on their struggle and normalize the infertility conversation. 
Any gift featuring a pineapple would make a wonderful present for someone struggling with infertility. Below are a few ideas that would make a great gift, but the possibilities are endless:
Clothing (sweatshirt, t-shirt, etc)

Coffee mug

Pin

Notebook

Wall art

Tote bag

Candle
2. Personalized Journal
Going through infertility can trigger a wide range of thoughts and emotions and it can be difficult to manage those feelings. Journaling is a wonderful way to get thoughts out and can even help relieve stress and anxiety, which are commonly experienced by people struggling to conceive.
Gift your friend a personalized journal to encourage them to spill their feelings onto the pages. Consider penning a message inside the front cover empathizing with their struggle and encouraging them to write freely about their fertility journey. 
3. Date Night 
For couples struggling with infertility, it becomes a big priority in their relationship. Infertility is a frequent topic of conversation and they attend numerous doctor's appointments. Give them a chance to have a stress-free date together where they can focus on themselves as a couple.
Consider a gift card to a restaurant, the movies, or an activity they enjoy. Gifting them a date night will be a wonderful way to encourage them to find time to enjoy each other's company.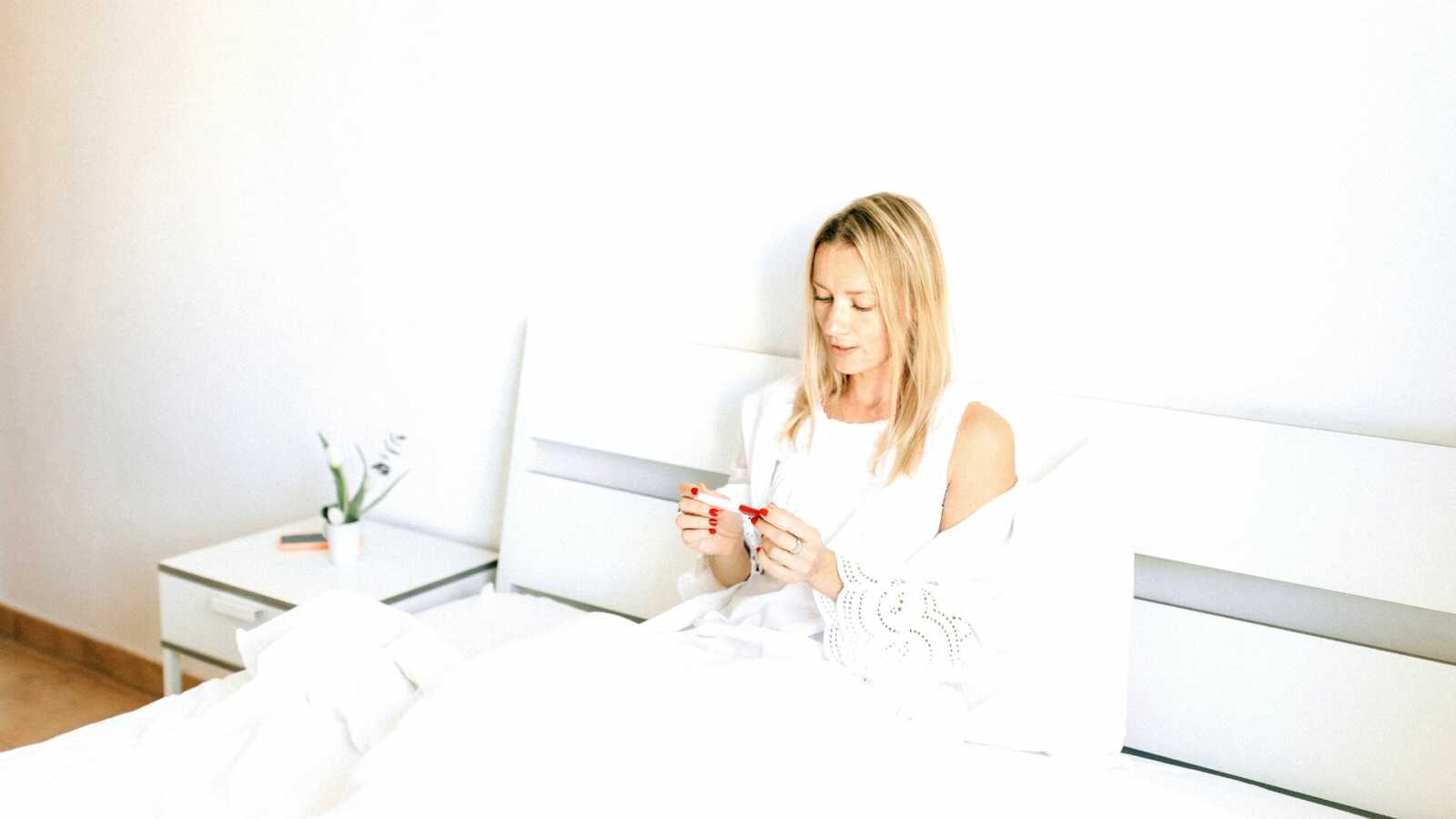 4. Self-Care Package
When your friend is consumed by trying to conceive, many things fall off their priority list. Most of the time the first thing to go is self-care. To help manage stress, self-care is essential, so provide them with the tools in a self-care package they need to relax.
It's important to keep the recipient in mind so you deliver something you know they will enjoy. A gift certificate for a massage is a great way to relax. If they prefer to spend time at home, a self-care kit complete with bubble bath, a soothing candle, and delicious tea can do the trick. 
5. Thoughtful Card
Gifts don't need to be extravagant to be meaningful and you can be really thoughtful with a simple card. Infertility can be a lonely experience, even if it appears they have a strong support system. Let them know that they are not alone and that their feelings are valid. A thoughtful card lets them know that you acknowledge their struggle and are there for them if they need you. 
6. IVF Medicine Pouch
When going through an IVF cycle, couples often need to carry around a variety of items including vials, pill bottles, needles, and bandages. This pouch is something they will take to doctor's appointments, overnight trips, or even to work. Keeping all their IVF essentials in one place helps them feel in control of their fertility treatments, which is useful as infertility can feel frustratingly uncontrollable.
Search for an IVF pouch that features a cute quote, fertility affirmation, or punny phrase to bring a smile to their face. Even a pouch in their favorite color can feel comforting.
No matter which thoughtful gift ideas you choose for your friend, any gift you put a great deal of thought into will have meaning for the recipient. Remember, not all gifts are physical. Sometimes, the best gift you can give someone with infertility is a listening ear, a hug, or simply your presence. 
This article was written exclusively for Love What Matters by Kate Fann. Be sure to subscribe to our free email newsletter for our best stories.
Read more stories like this:
I Had No Idea What Infertility Looked Or Felt Like—Until It Happened To Me
Why Infertility Has Changed Me Forever
Do you know someone who could benefit from reading this? SHARE this story on social media with family and friends.