It's the time of year to start thinking about the kinds of goals you want to set for yourself in the new year. While fitness and career goals are common, a hugely beneficial goal that focuses on personal growth is unplugged hobbies.
More and more people are recognizing the importance of their lives outside of their careers and focusing on their lives. Spending more time on hobbies is a great way to invest in your personal growth. With our lives so intensely focused on technology, there is a huge need (and benefit) to discover no tech hobbies.
By focusing your time on less technology, you can help yourself reduce stress, invigorate yourself with in-person interactions, and help yourself truly relax. Who couldn't use a little more of that? As you're listing out your goals, read on for 9 unplugged hobbies to try something new this year.
Best Unplugged Hobbies For 2023
1. Book Club
Reading tends to be a common goal people set during the new year, with the intention of wanting to read more. While it's easy to read using an e-reader or tablet, consider putting the screens down in favor of a physical book. This is a great opportunity to give your eyes a rest from screens.
Add a personal connection element to your reading hobby by starting a book club. There's nothing like a lively discussion with a group of friends. And, if meeting new people is another goal of yours this year, book clubs are the perfect opportunity to grow your community. 
2. Gardening
One of the best hobbies that helps keep you grounded is gardening. Getting your hands in the dirt, enjoying the fresh air, and feeling the satisfaction of growing something can feel extremely rewarding. Collect books as opposed to doing online research to help you learn all the ins and outs of this hobby. 
3. Floral Arranging
Another idea for someone who loves working with nature is to take up floral arranging. There's lots of room for creativity in piecing together stunning collections of flowers for a stunning arrangement you can enjoy. This unplugged hobby is perfect if you're itching for a way to stretch your creative juices. Find a class in your local area to get you started as well as build a community around your newfound hobby. 
4. Journaling
A common way to help reduce stress and anxiety is to take up journaling. You have complete creative freedom in how you choose to journal. You can start a gratitude journal, use a self-guided bullet journal, or simply jot down any thoughts on your mind.
Putting your thoughts onto paper can be cathartic. Sit down with a warm cup of tea or a glass of wine at the end of your day and journal to your heart's desire.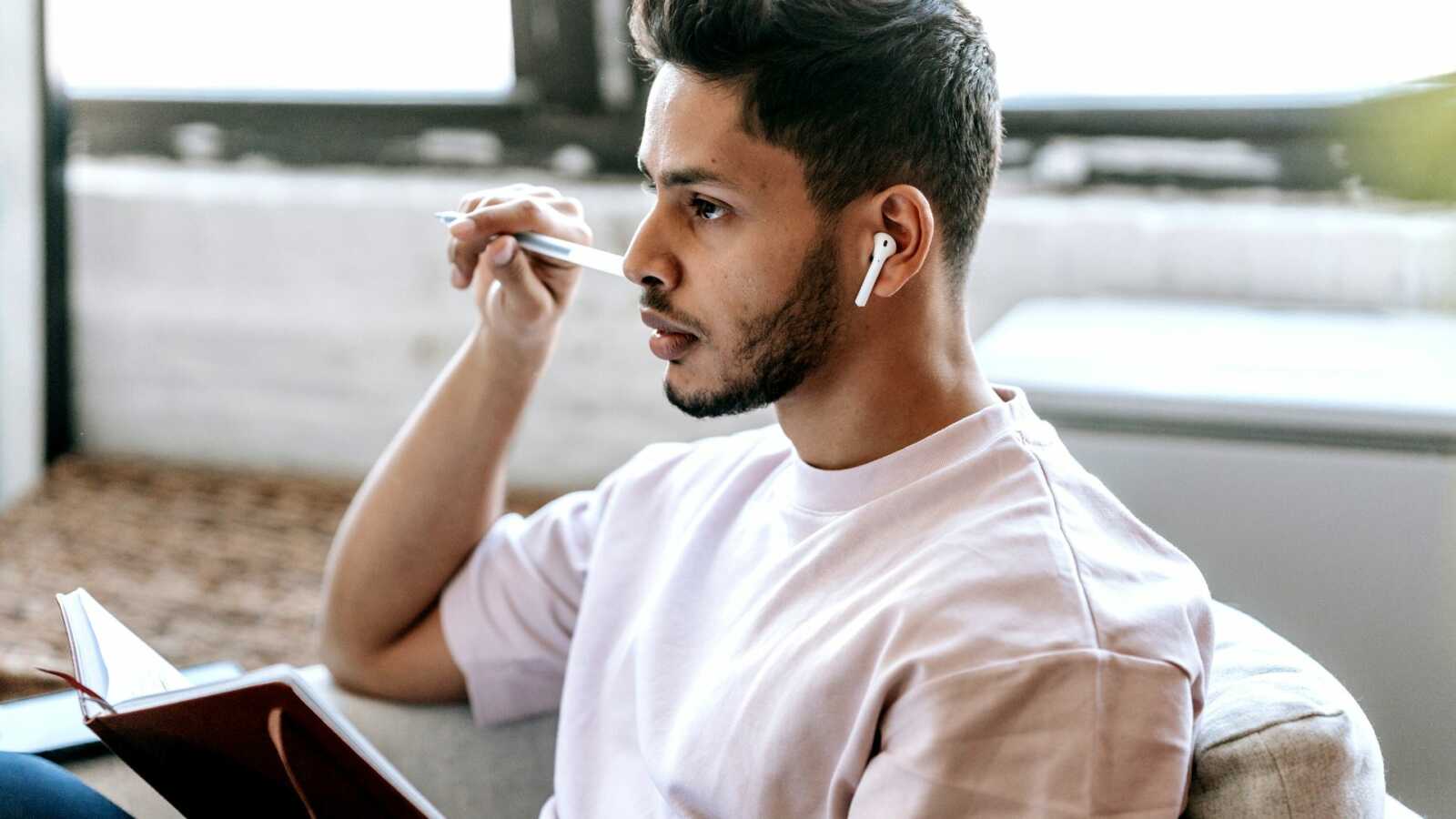 5. Knitting or Crocheting
If you like getting out of your comfort zone to try something new, knitting or crocheting is a wonderful no-tech hobby to learn. Sitting down with your knitting needles working away and creating something cozy is a nice way to unwind.
This hobby comes with the benefit of creating something that can be put to use for yourself or those around you. Knit mittens and hats to stay warm during the winter months. Crochet a baby blanket for a baby shower. Everyone can get enjoyment from your new hobby. 
6. Group Fitness
For a hobby that ticks the boxes of your fitness goals and can be a way to engage in your community. There are plenty of options for group fitness activities that you can choose from based on your personal preferences. Choose from low-impact practices such as yoga to high-intensity activities such as cycling.
Many group fitness communities take the activity outdoors. Doing yoga on a sunny morning in the local park or running downtown is common in most cities and towns.
7. Painting
Did you once love working with art? It's been a long time since you drew pictures or thrived in art classes. Reconnect with that love for art by taking up painting. Art is completely subjective, so have the freedom to create whatever you want.
If you aren't sure where to start, try taking a painting class. Paint and sip studios continue to be popular and these classes are designed to help beginners. It's a good way to get started on a new hobby and find a new activity to do with your partner or friends. 
8. Cooking or Baking
Cooking and baking can be a very relaxing experience if you are handy in the kitchen. Testing out different recipes and getting the enjoy the final creation can be quite rewarding. While you can scour the internet for any recipe your heart desires, to make this an unplugged activity, consider shopping for a cookbook.
Challenge yourself to try out every recipe in the book throughout the year. You don't have to spend lots of time each week on this new hobby. Strive for just once a week or so to fit your busy schedule.
9. Meditation
One common result of lots of screentime is feelings of anxiety and stress, whether it's on social media, watching YouTube videos, or binging TV shows. Likely this is why you are considering unplugged hobbies in your life. You want to reduce those feelings to lead a calmer life. A tried and true method to finding inner peace is by practicing meditation.
The reason meditation is called a practice is that it's not something that can be perfected. It takes practice to sit with your thoughts and quiet your mind, so don't get discouraged as you begin testing this hobby out. Start meditating at the start of the year and see how well you are able to relax your mind by the close of 2023.
New years goals are notorious for not being followed through. With these unplugged hobbies, you are more likely to stick with them as you will be invigorated to continue pursuing them every day.
This article was written exclusively for Love What Matters by Kate Fann. Be sure to subscribe to our free email newsletter for our best stories.
Read more stories like this:
'Walking through the cemetery, I found a cookie recipe.': Woman learns lesson from unusual quarantine hobby
Personal Trainer Paralyzed In Car Accident Now Helping Wheelchair Users Reach Fitness Goals
Do you know someone who could benefit from reading this? SHARE this story on social media with family and friends.