"I always knew that there would be multiple versions of my children. That the smooth soft baby skin infant would turn into the red-cheeked pudgy-handed toddler. I knew that toddler would become the 5-year-old who acted 13 and thought she knew everything.
I knew the Q-ball, wiffle-headed 8-year-old would become the eye-rolling mop-head teenager. I knew all of it. It was hard to imagine all the stages happening and they passed by far quicker than I thought they would, but I knew all those versions of each of them would be laid out over time.
What I didn't consider is the many versions of myself parenthood would require me to be.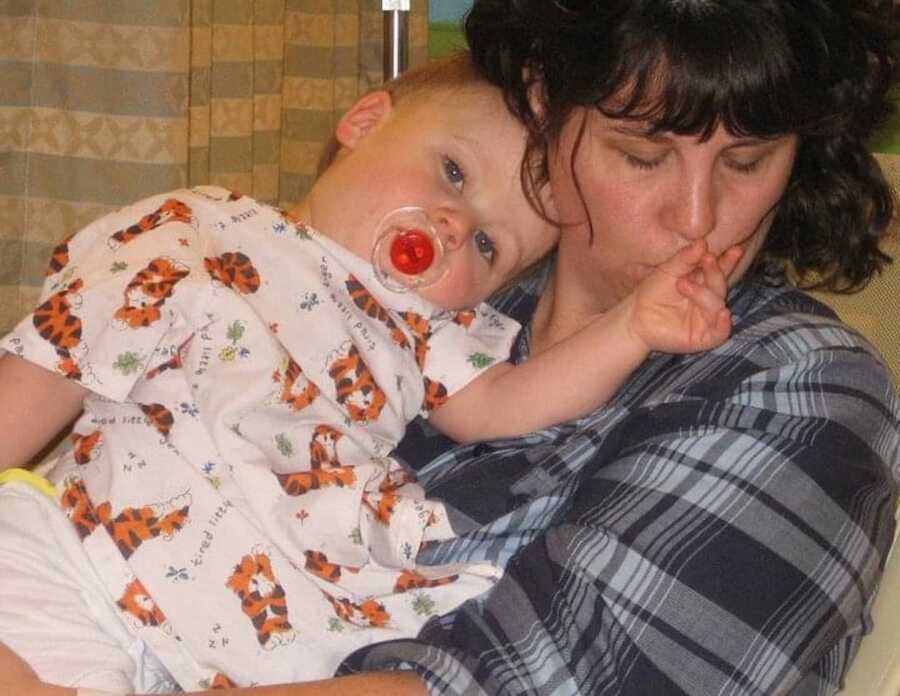 I needed to be the woman that could survive on 3 hours of sleep. The one that could feel around the room in the dark and make a bottle with my eyes only half open.
The mom who could fall asleep sitting up in a rocking chair with a small human propped over my right shoulder due to chronic ear infections and reflux.
I had to be the mom who could wait out a toddler tantrum. The one who could be okay with allowing my child to roll all over aisle 3 at Target screaming while I explain why we are not buying a $60 lego set today.
I didn't realize that motherhood would require me to be the mom that spent the first five years of my kid's life holding on so damn tight, only to let go and walk away when it was time for kindergarten. The giant weight that would sit on my chest and reside there for all 6 hours and 23 minutes while he spent his first day at big kid school without me.
I didn't realize how unnatural the letting go process would feel.
The emotional heaviness of dropping him off at his first high school football game with friends, watching him disappear into the crowd of students and green and white. How excited he would be to get away and explore his autonomy and how soul-crushing it would be to be sitting in an empty car without him.
I didn't realize motherhood would require me to be the only Mom who is saying 'no' as his friends' parents allow their kids to head to professional sporting events unsupervised or have multiple night sleepovers. That saying 'no' would be painful. That the 'I hate you' that followed would sting even more
I didn't realize I would need to be the mother that grounded her kids feeling just as punished when Friday night came and the closed bedroom door stood unwavering between us, shutting me out of his room and his world.
Nothing could have prepared me for what it felt like to be the mom that has to watch her child not fit in, to watch her struggle to find her way and be looked over by social groups and forgotten by friends.
To see how social isolation impacts her. To watch her see the world around her play out over social media, feeling like the world has forgotten to include her.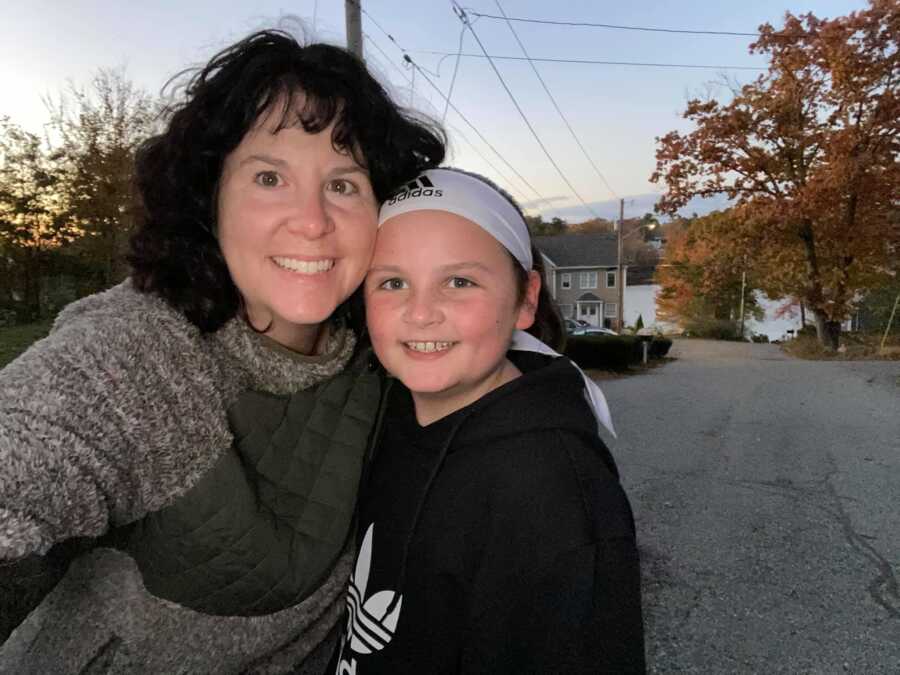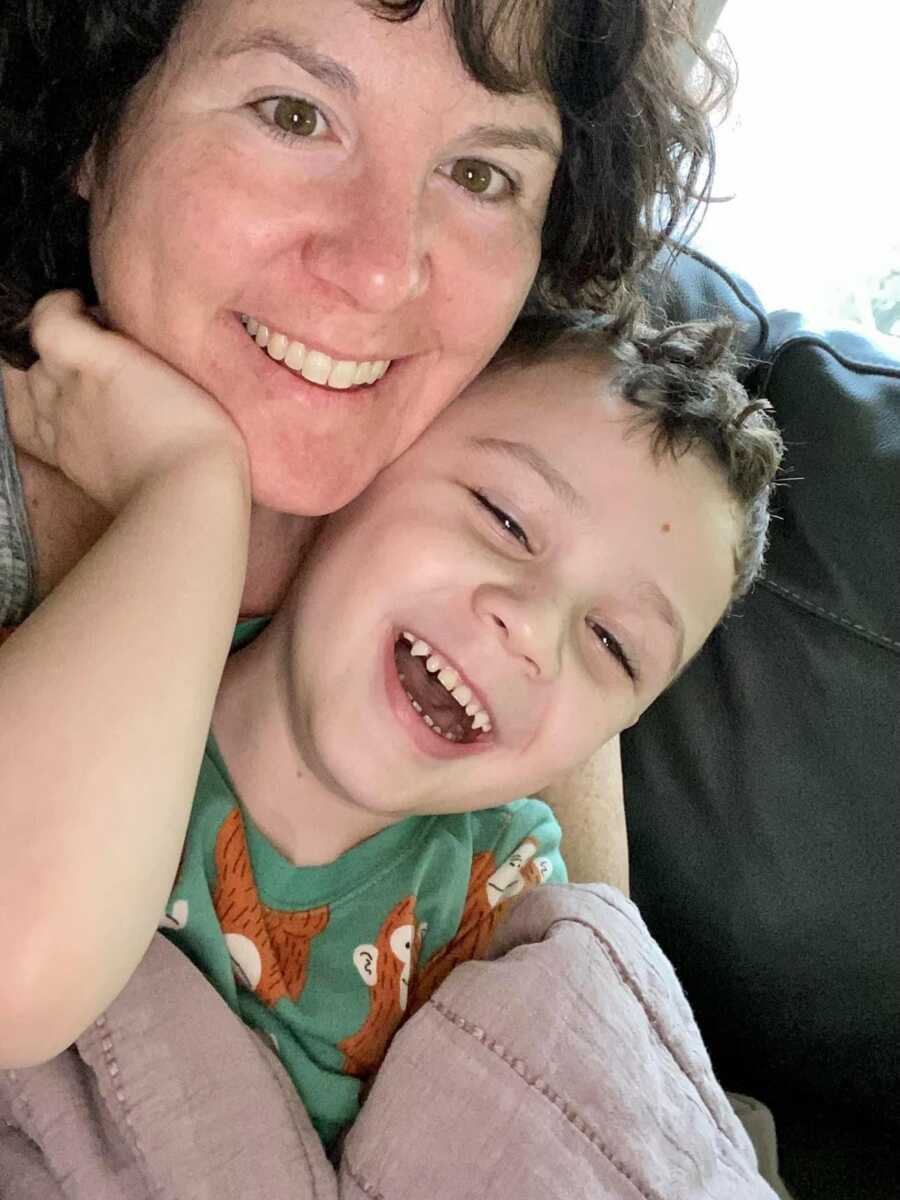 I did not know that my entire job would keep me wanting one more of everything. One more running toddler hug, one more middle-of-the-night call for me, one more ride in the car with the windows down and the music turned up.
One more annoying 'MOMMM,' one more snuggle on the couch with cold toes sneaking between my legs to keep warm, one more crazy busy jam-packed weekend of youth sports.
I didn't know…that this crazy all-encompassing thing we call parenting would be my greatest accomplishment and most certainly my greatest sacrifice simultaneously. I didn't know I would come out of it so changed, so different. So many different versions of me."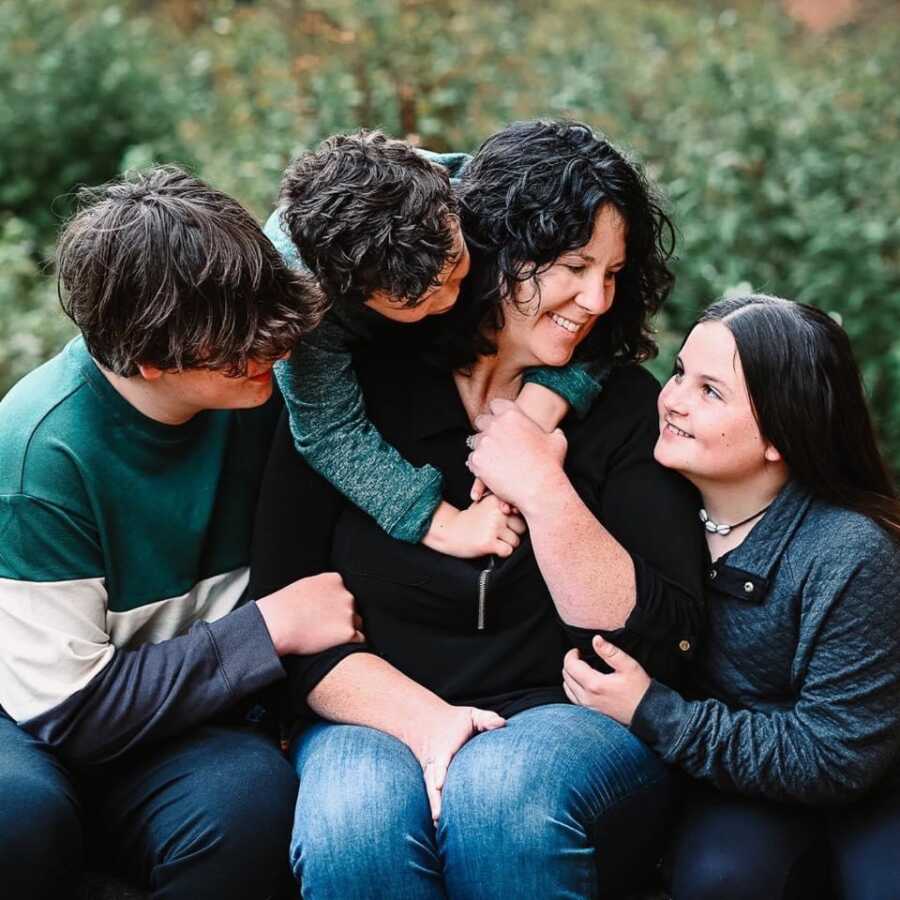 This article was submitted to Love What Matters by Adrienne Anzelmo of Massachusetts. Join the Love What Matters family and subscribe to our newsletter.
Read more stories here:
'One minute you're changing diapers, next you're tossing car keys.': Mom shares embracing teen years through nostalgia
My Kids And I Don't Eat Dinner Together, And I'm Still A Good Mom
Do you know someone who could benefit form reading this? SHARE this story on Facebook with family and friends.