One pizza delivery driver got the surprise of a lifetime when she walked into Chicago's New Life Covenant Church to deliver an order to the congregation.
When single mom Monique Hall arrived to the church, she was called to the stage by Pastor Wilfredo De Jesús who asked her, "What's the normal tip that you normally get?"
A shocked and confused Hall replied, "$5."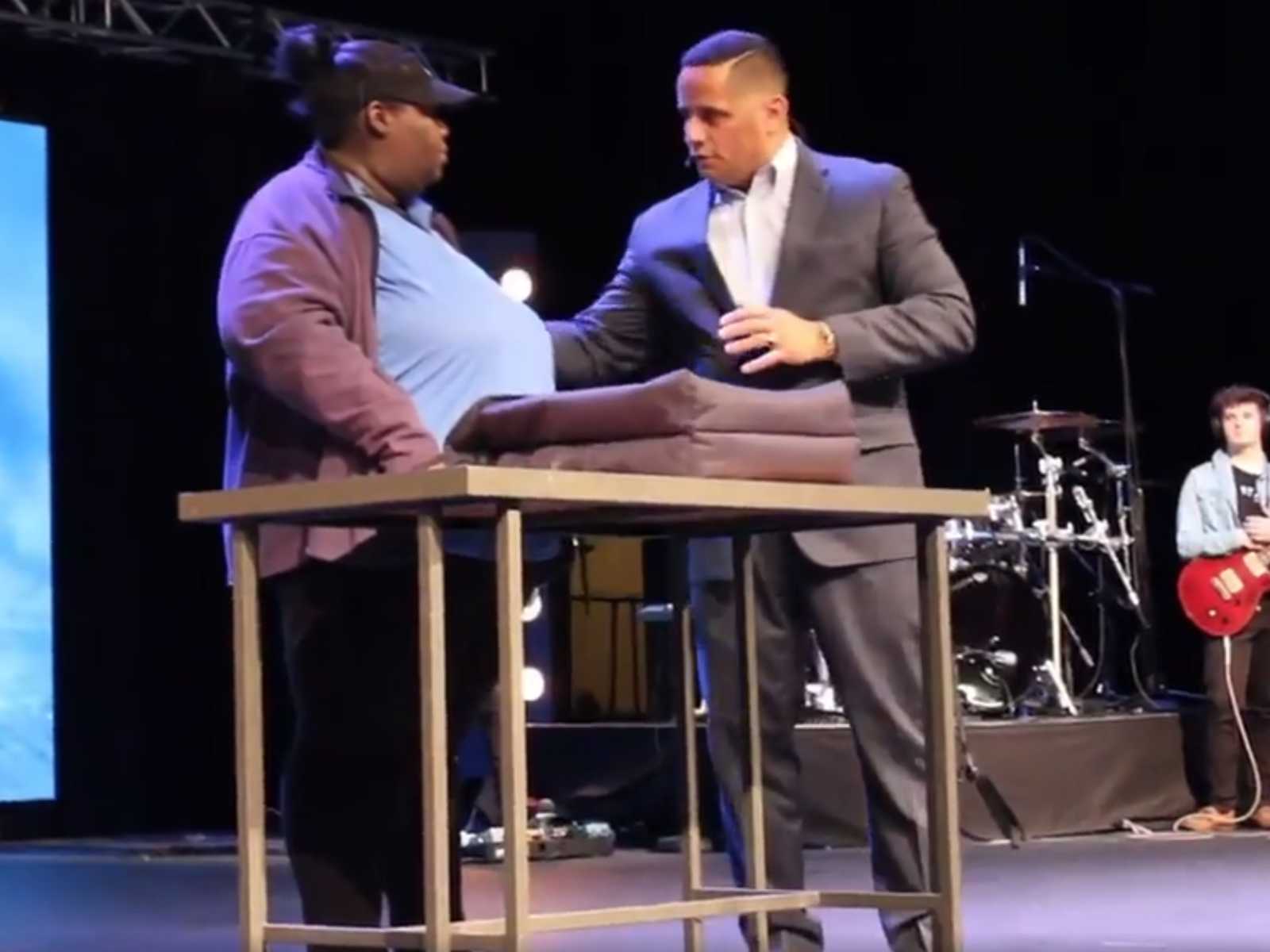 That's when the magic happens. The pastor proceeds to hand her a $100, counting out the bills as she stands there in awe.
But then, more congregants approach the stage to contribute to her tip. An overwhelmed Hall was completely stunned.
"Thank y'all so much. I've got two kids. I'm a single parent," she said in this emotional Facebook video as she wiped tears from rolling down her cheeks. "I'm just trying to do my best. And I thank y'all so much."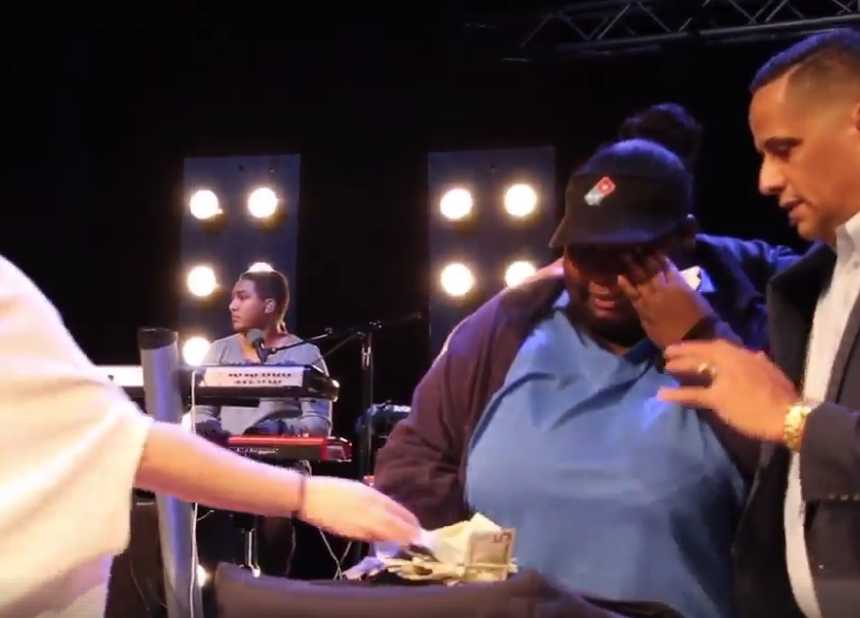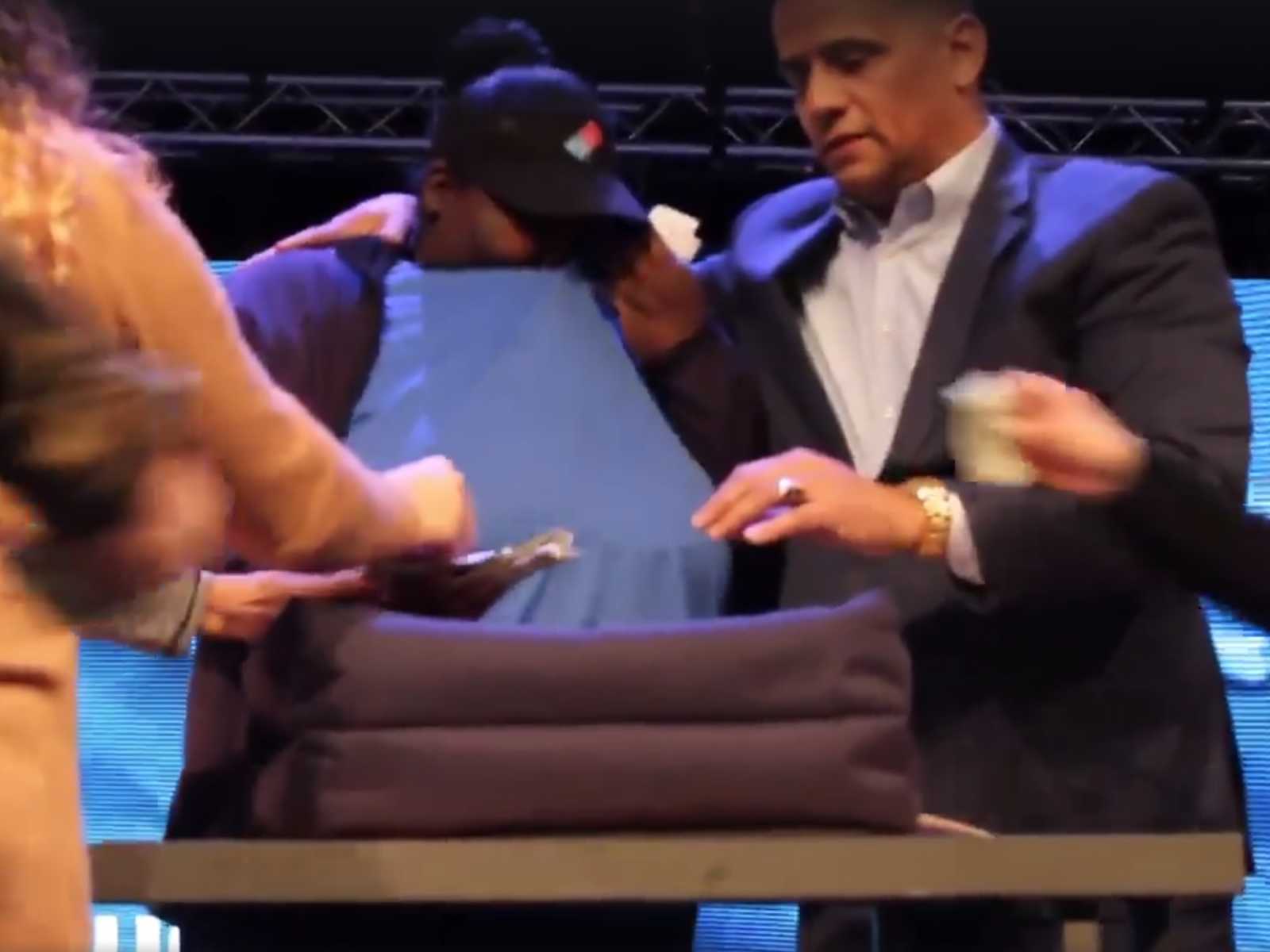 Hall and Pastor De Jesús later joined Chicago's WGN-TV to recount those inspirational moments they shared.
"I was nervous. I did not understand why so many people had stood up for a pizza delivery person," Hall told WGN. "I definitely wasn't expecting it, but I knew that I had been struggling for a long time being a single parent, and not having their father in their life, it takes a real damper on you, especially trying to make ends meet. So when they did that, I was overwhelmed and I was shocked. I felt so loved by them — all I could do was cry."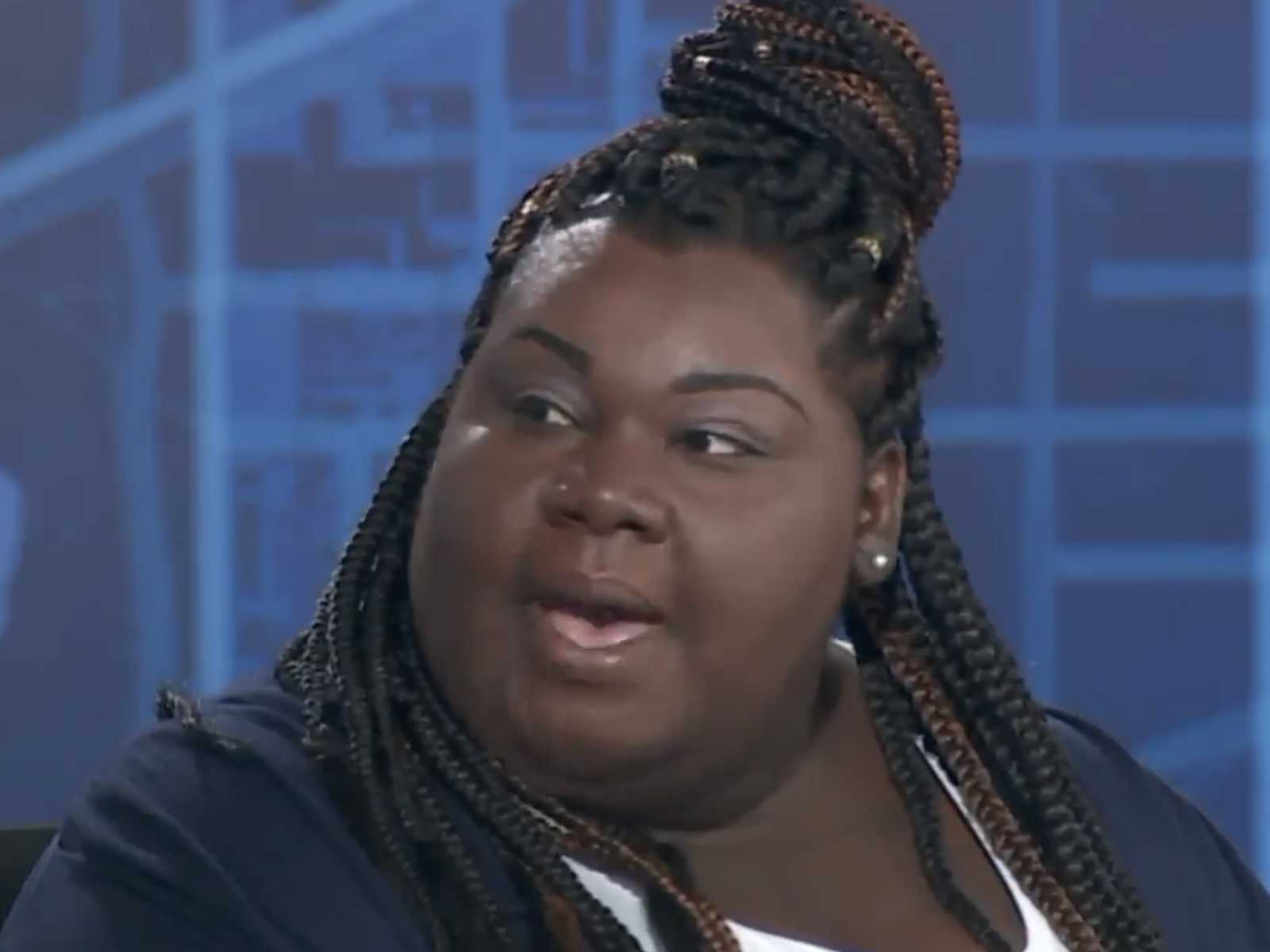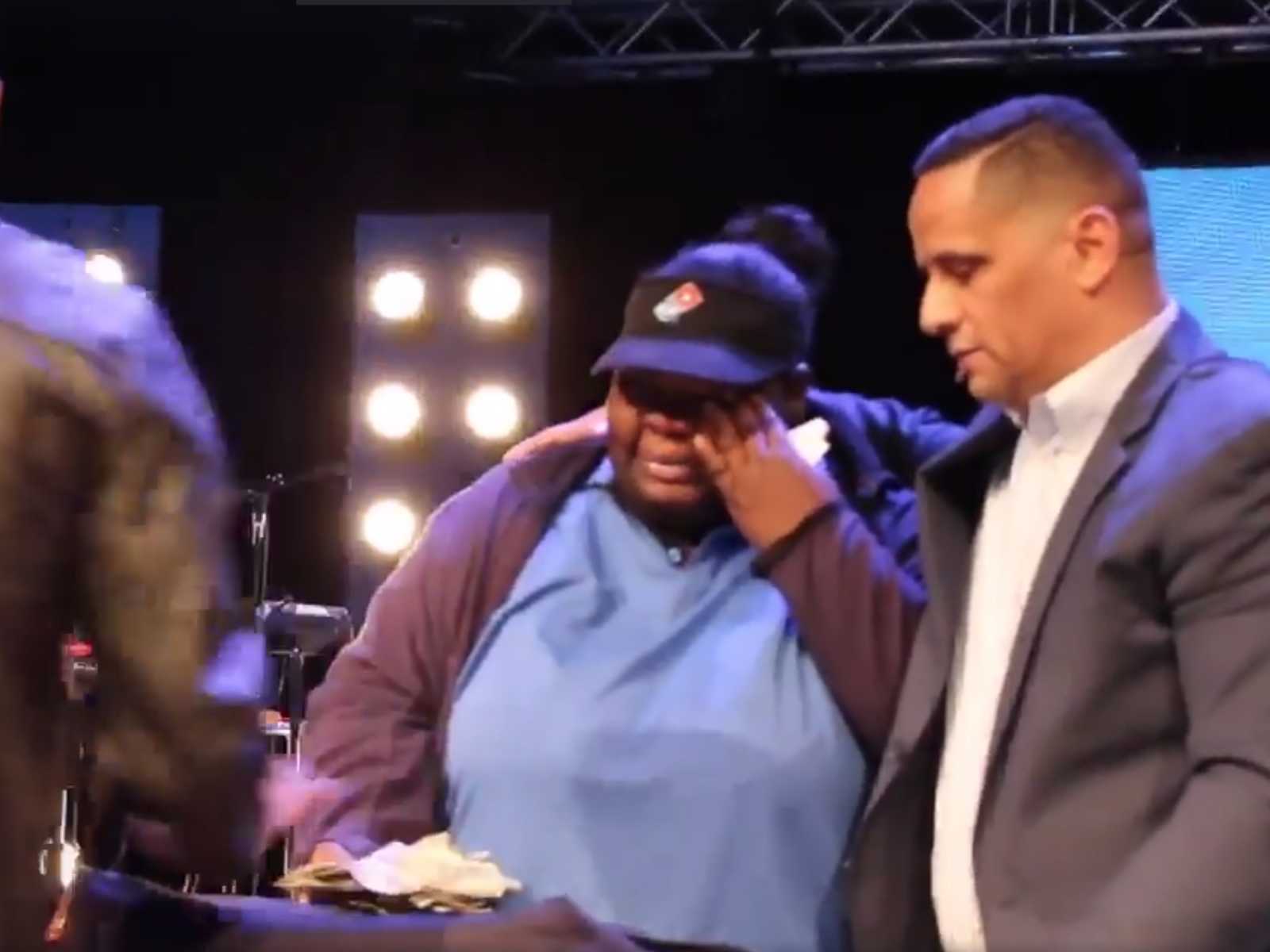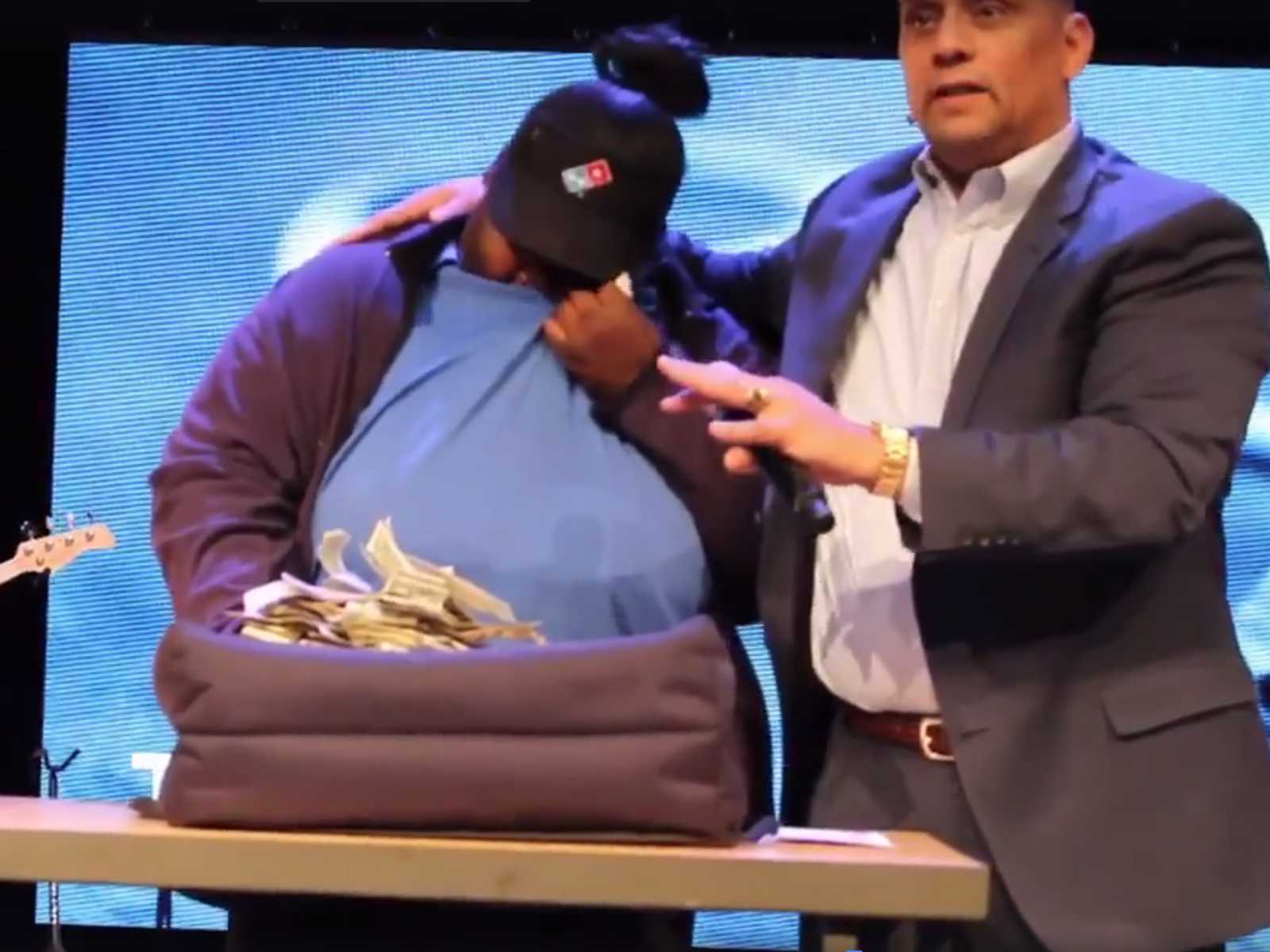 The pastor explained that during the month of February, the church is challenging their members to honor people.
"We realized that this element of honor has been missing in our culture. And a lot of the problems that we're facing in our culture, if you really get to the root of it, is because of this lack of honor. Honoring is contagious."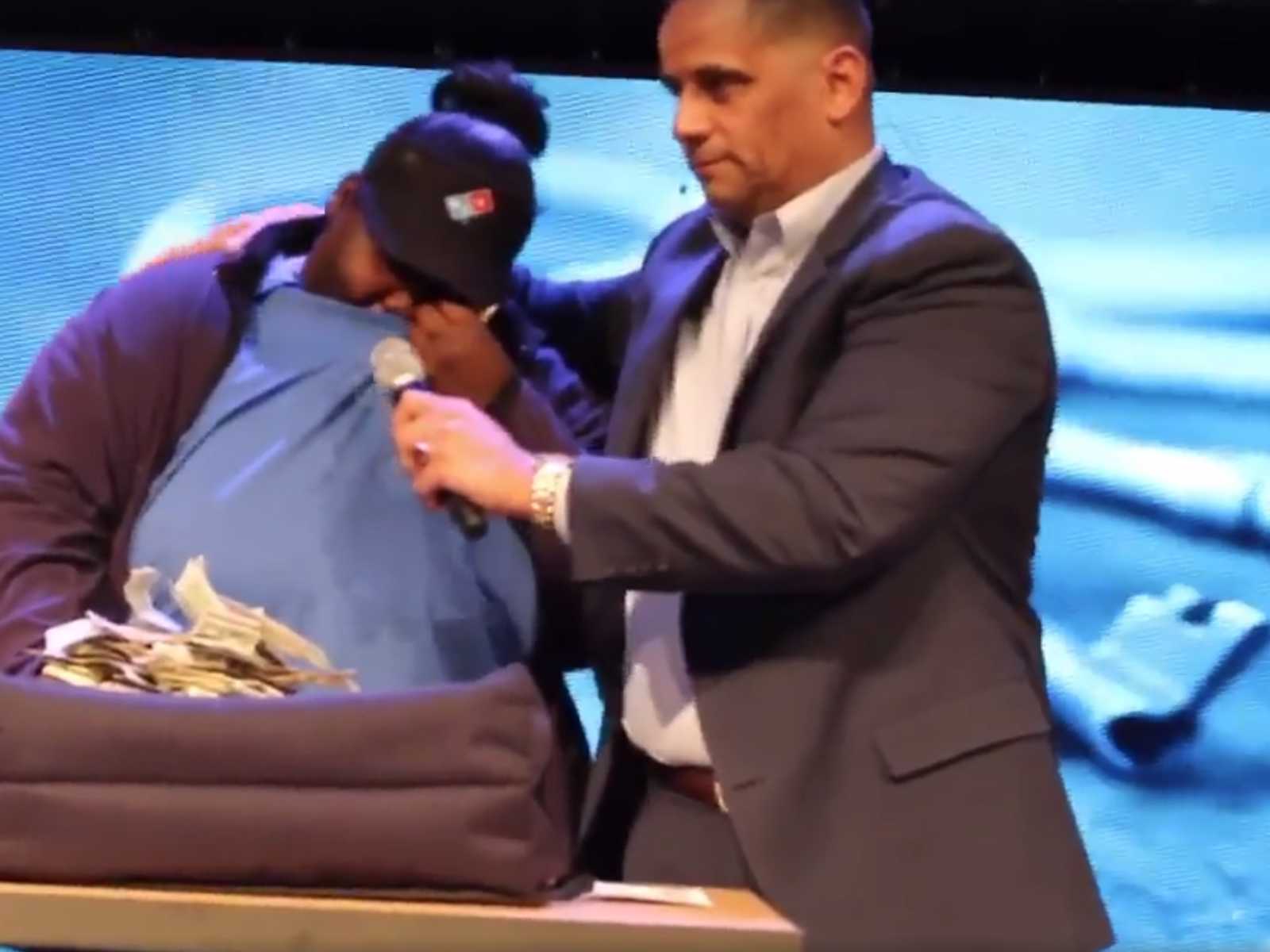 A humble Hall said that she didn't keep all the money for herself. Instead, she shared a portion with her coworkers.
"I felt like some of my coworkers were just the same as me, in the same place. So it was only right that I give to them, since I was given to," Hall told WGN. "I love giving to people. I don't have a lot, but the little that I do have, I still share it. I only share it because I know what it feels like. I've been homeless with my kids, so I understood. I felt like God was speaking with me to say, 'Share with somebody else. Let them know that somebody still cares for them.' So I did, and it made me feel so much better that I didn't take all that money for myself."
SHARE this story on Facebook if you believe in the healing power of small acts of kindness.