These photos represent the beauty of birth for this family, but as they are graphic, they may not be for everyone.
"Christine texted me before I fell asleep telling me that things were progressing and she was having consistent contractions. I made sure all of my gear and food were ready to walk out of the door at any minute and went to bed. I woke up in the middle of the night and had a feeling that something might be happening.
I texted Christine and she said that things were progressing more, but they were waiting to hear back if they were going to go in to have them break her water. I got a text 30 minutes later that they were headed in! I guess my intuition was right!
When I arrived at the birth center, Christine was laboring on the birth ball, pushing through contractions. She was mellow and collected, making it a relaxing environment for the baby to be born.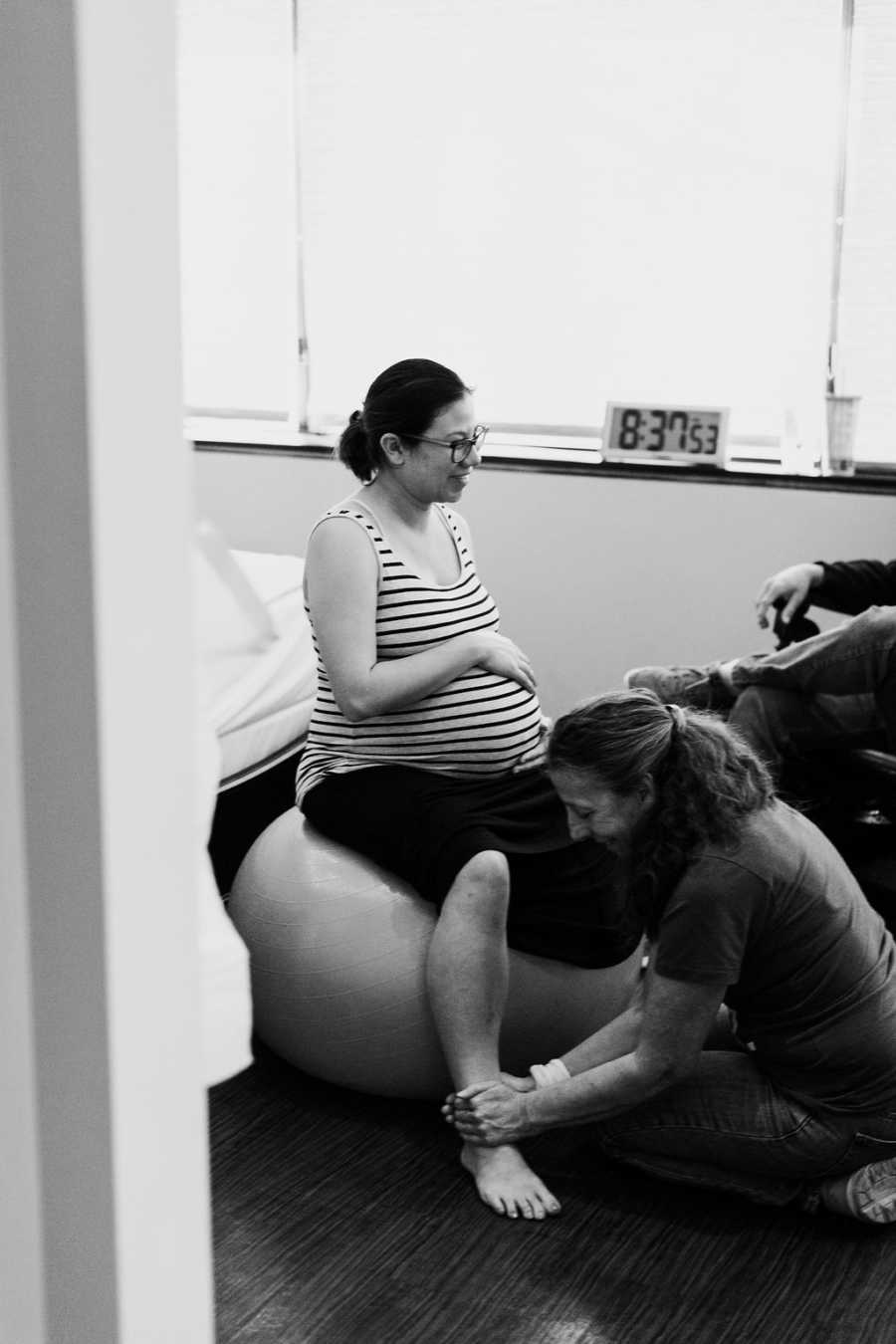 After laboring for a few hours at the birth center, they sent her and her husband home for a couple hours. They walked the length of the Ikea store, and with every hour, the contractions grew stronger and stronger. She texted me that contractions were 3 minutes apart and that I should head back to the birth center.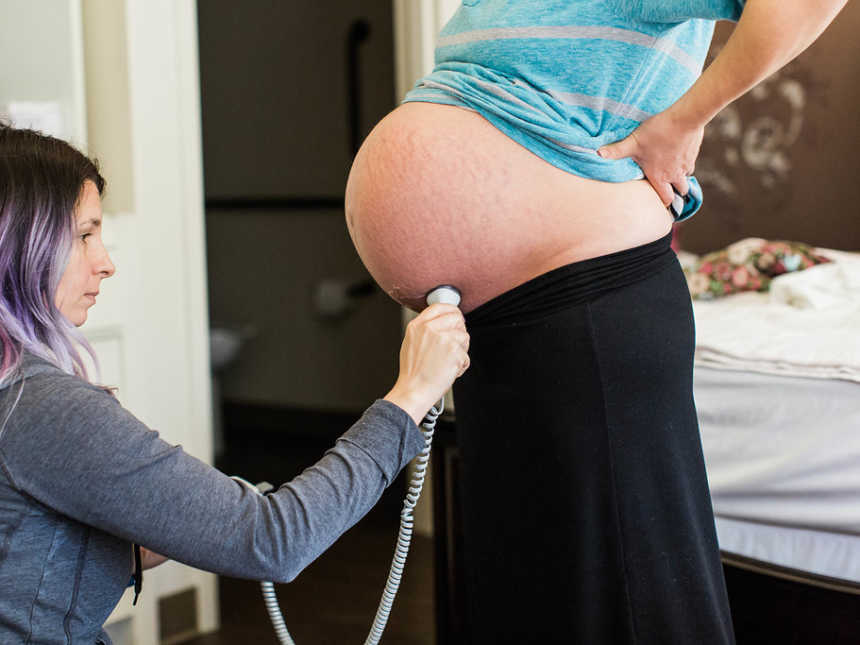 When I arrived back, I could tell it was the real deal. The contractions were coming in strong waves, but Christine's calm presence didn't change. She let her body push through every one of them with ease.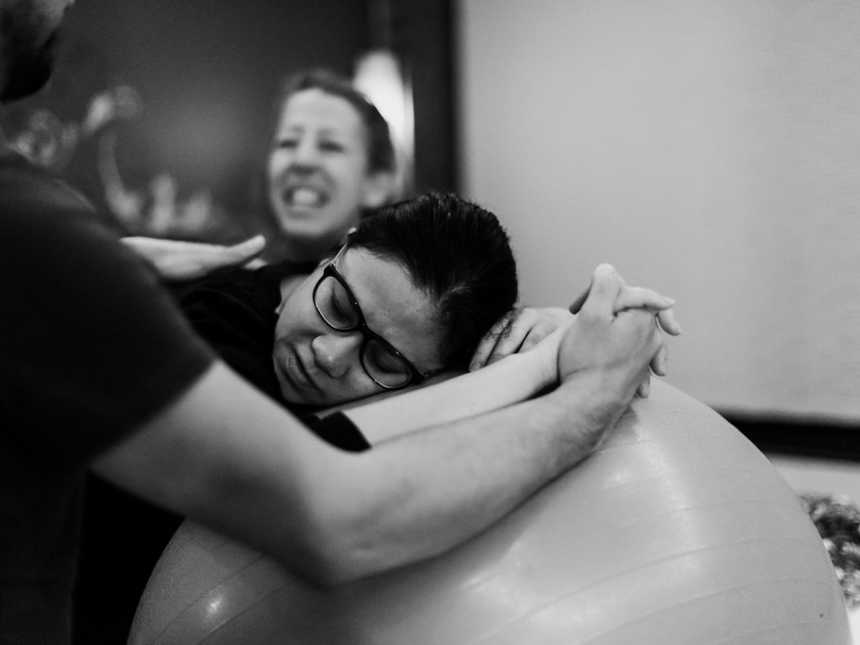 She labored in a few different positions. She tried lying down in bed and laboring on the ball, but her body needed something different.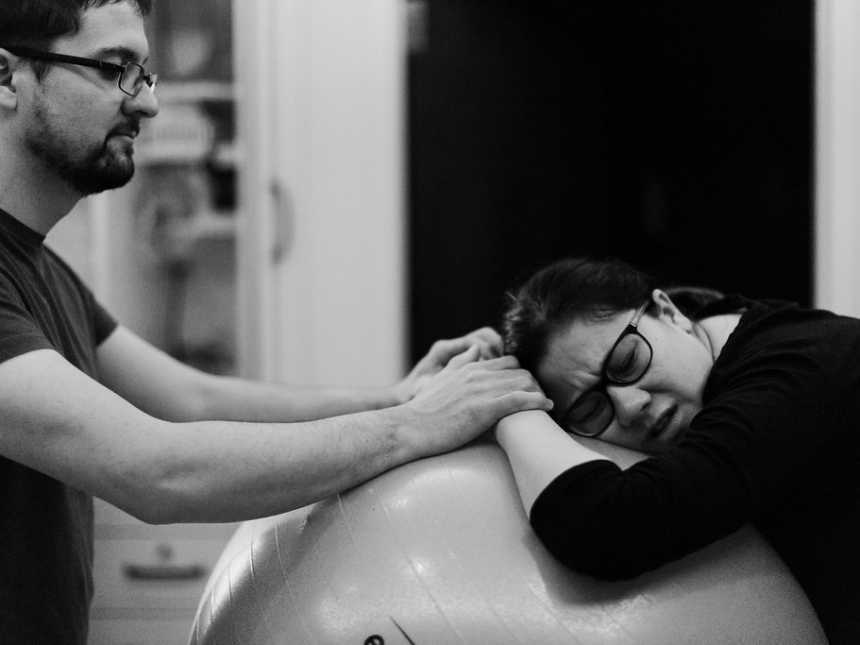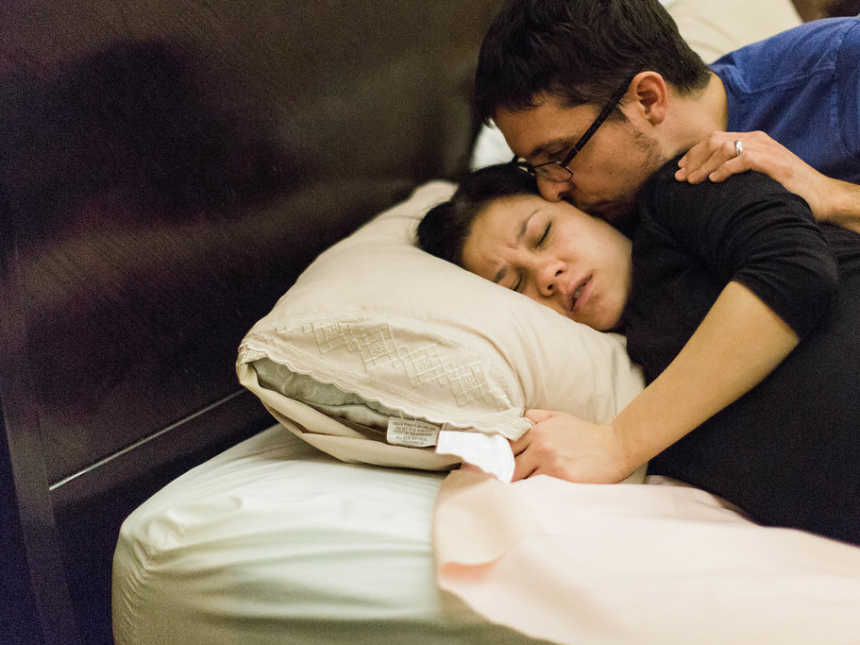 She made her way to the bathroom and that was when the last few waves of contractions pushed out baby Milly.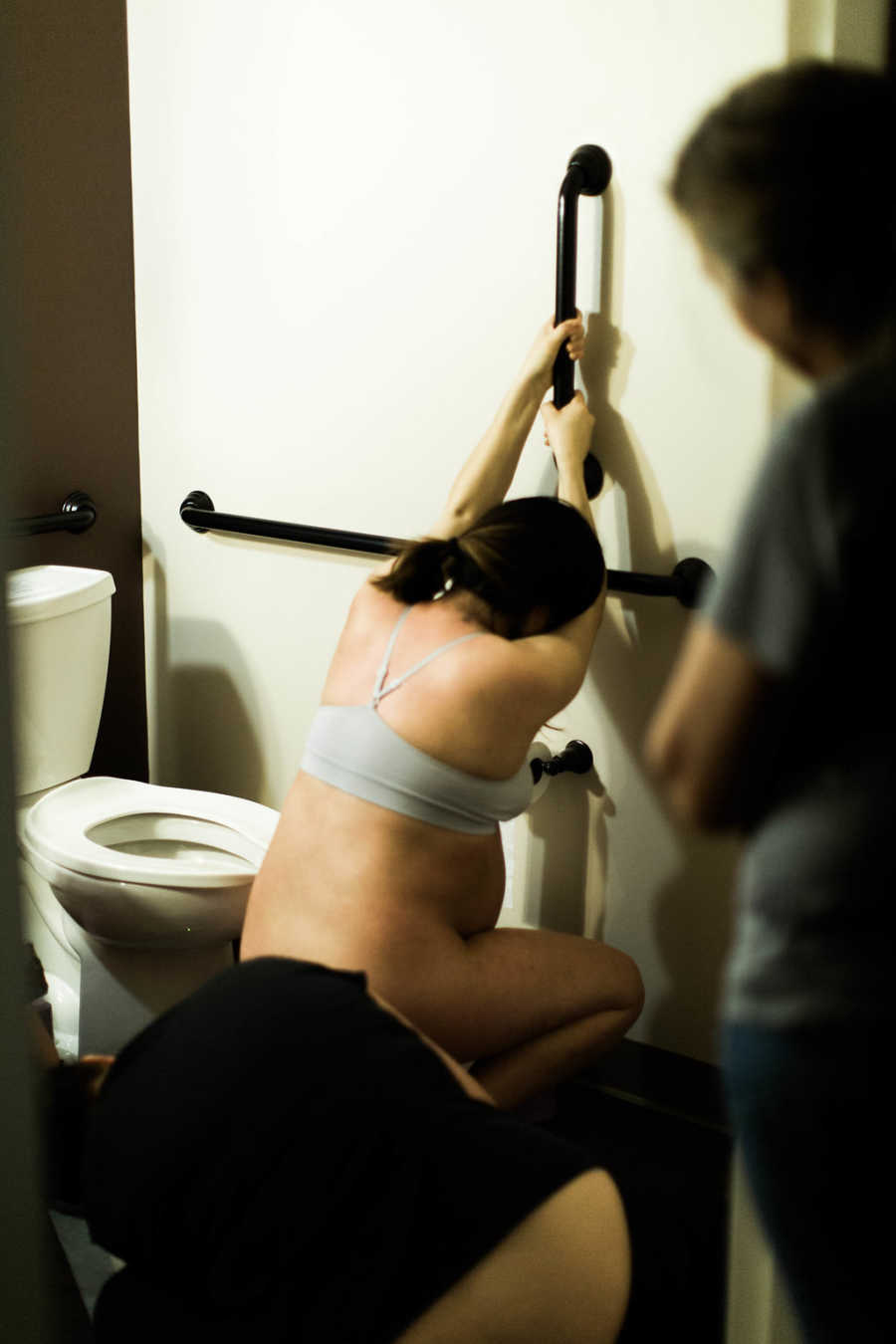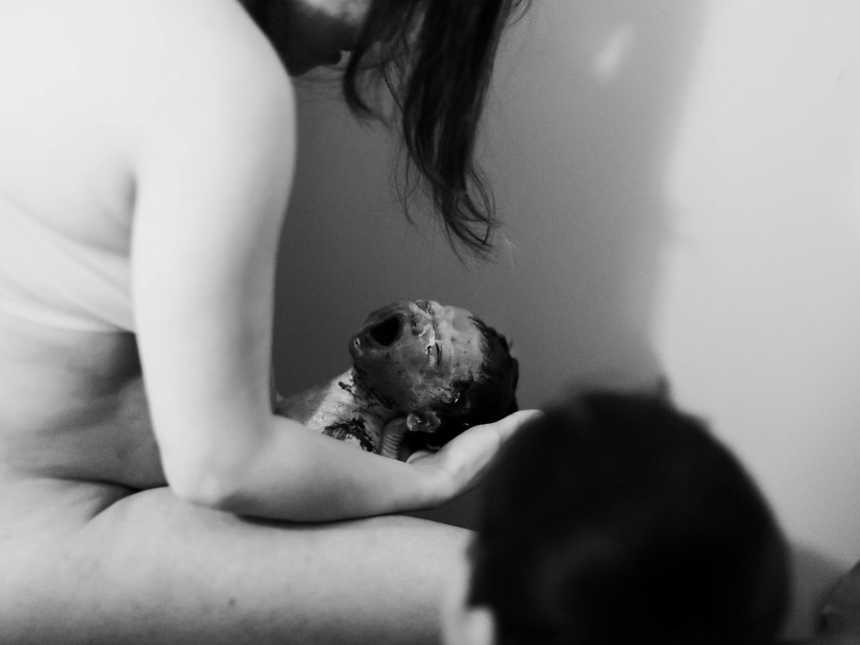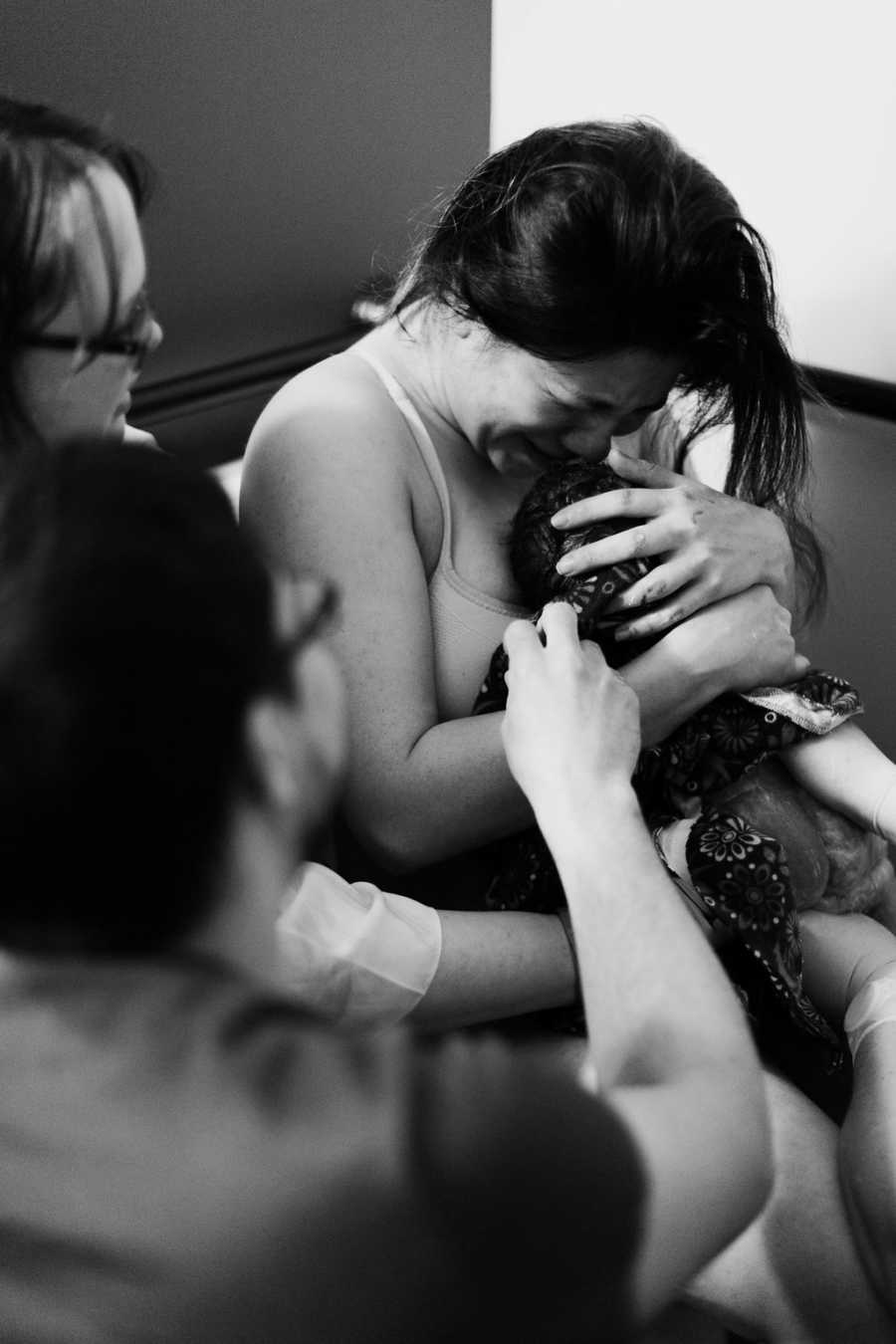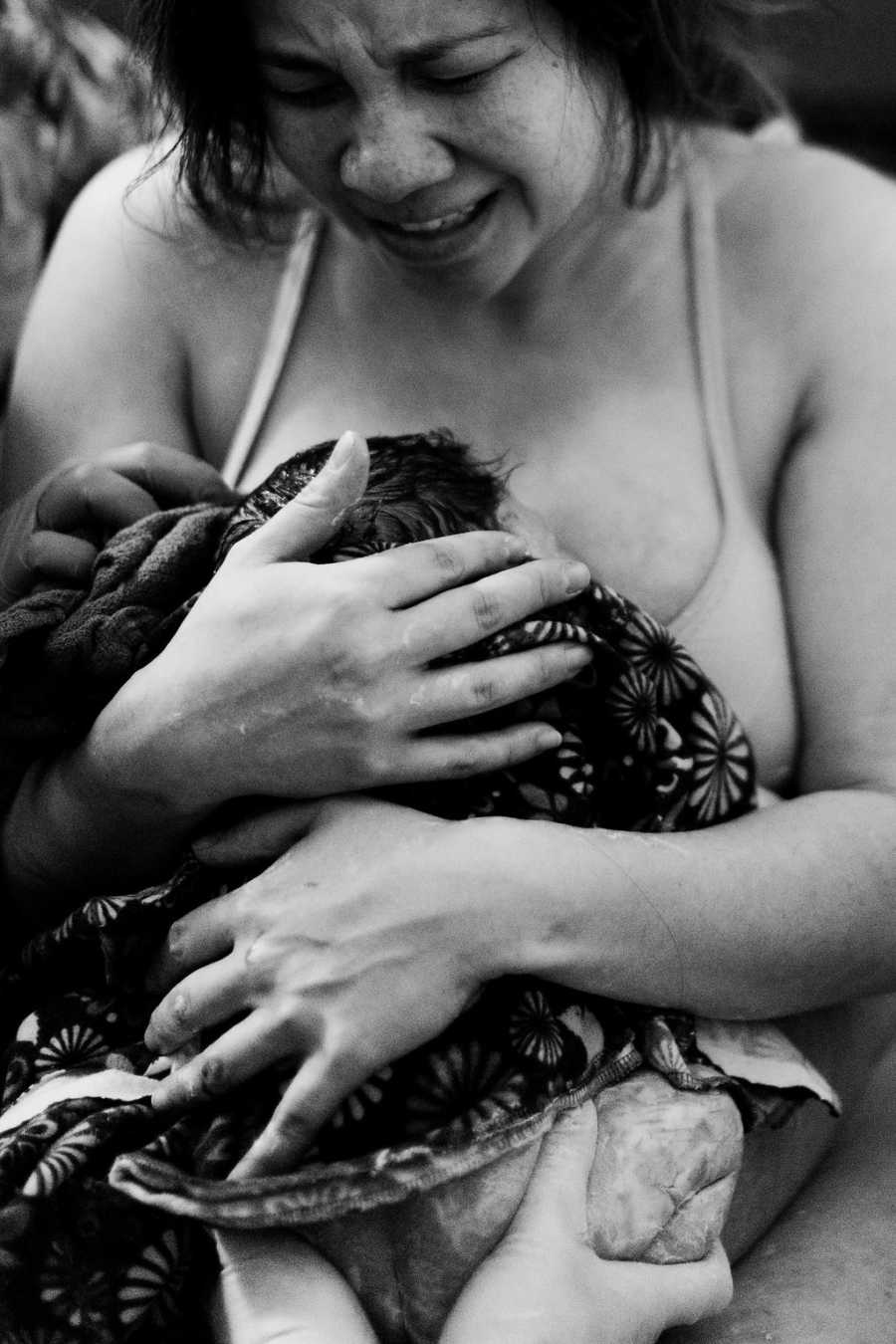 Her husband and doula gave her so much support and strength throughout the process. They were truly amazing.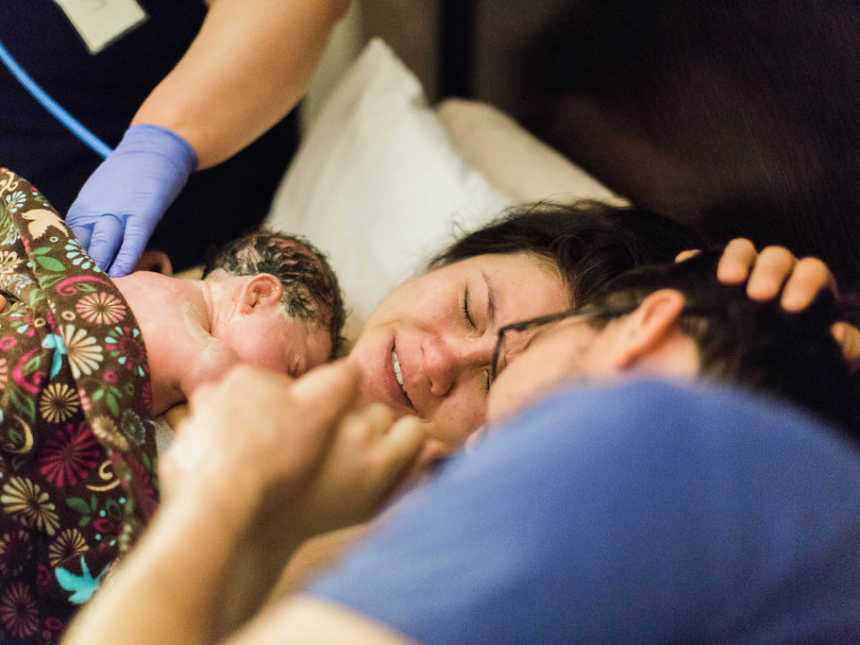 After the delivery, Christine and her husband moved to the bed where they loved on baby Milly and spent time doing skin to skin and nursing.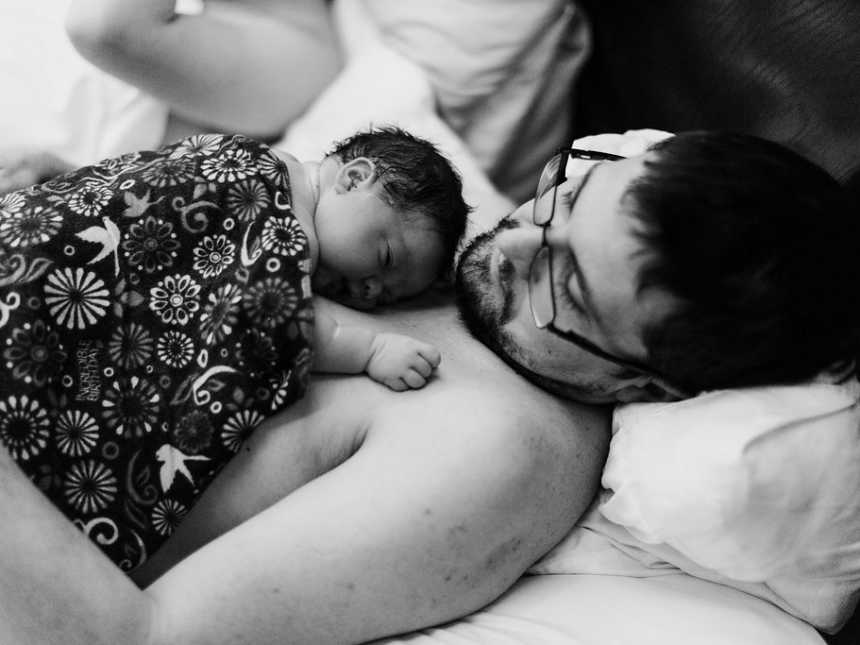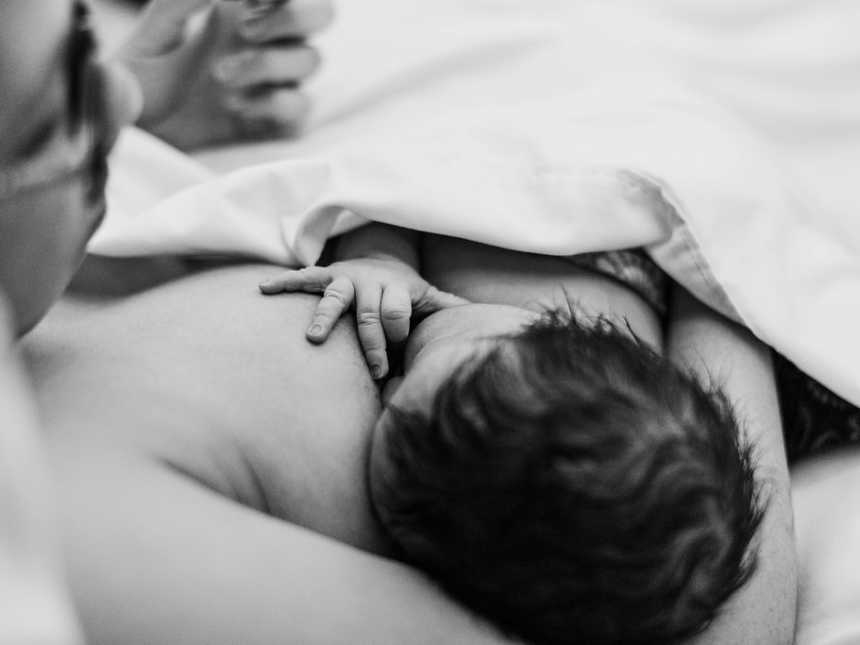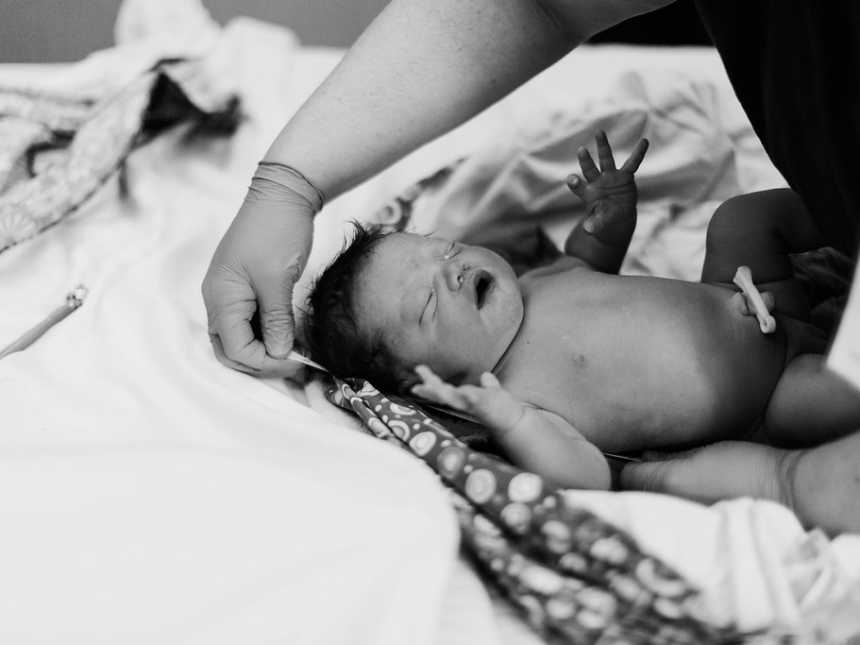 I told the Midwife that it would be really amazing to get a photo of the placenta still attached to baby, so she made it happen!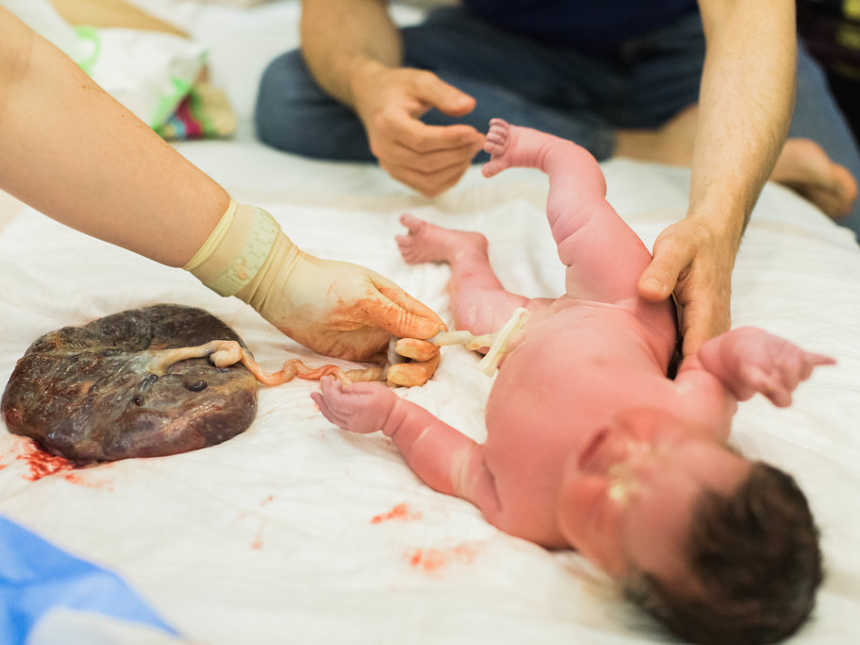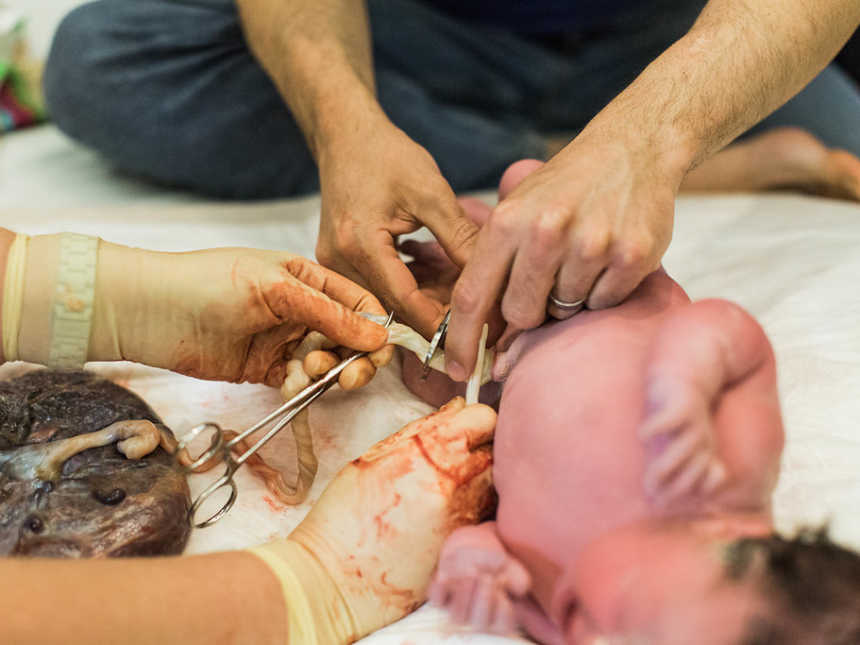 After Christine pushed out her placenta, we laid Milly down next to it, still attached. The Midwife goes, 'Oh! I have an idea! I'm on Pinterest way too much!' And made the cord spell love between the placenta and baby. I think it is a beautiful representation of what was connected between mama and baby Milly for those 9 months: love.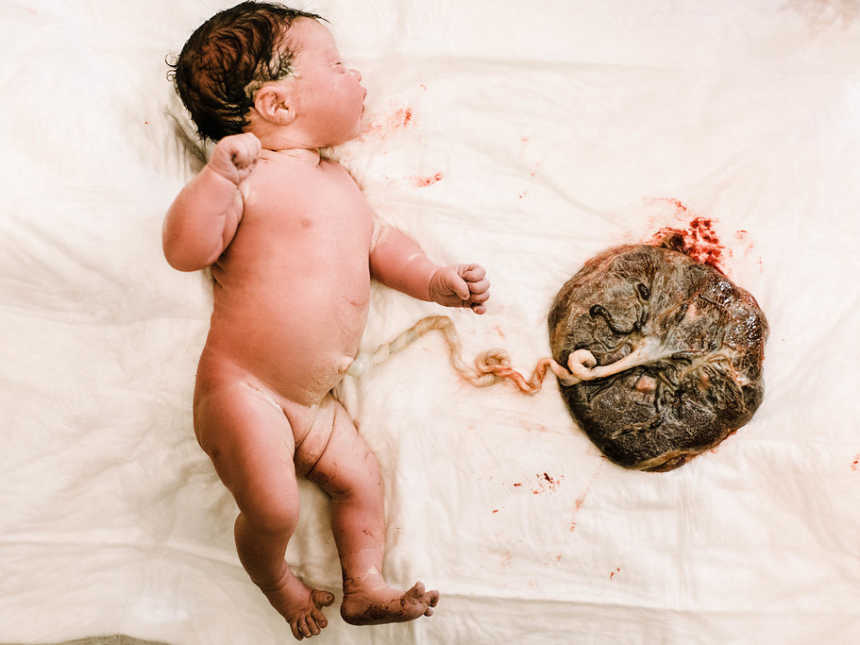 Soon after, they had family bring their 3-year-old son, Eddie, so he could meet baby Milly. He was reluctant at first, but soon after, warmed up to her and even wanted to hold her hand! He's going to be a great big brother!"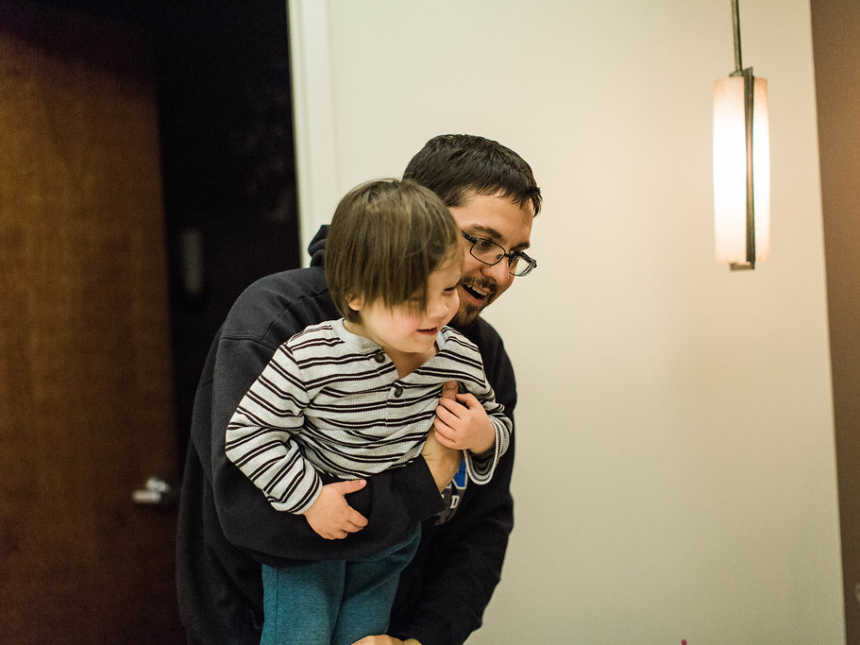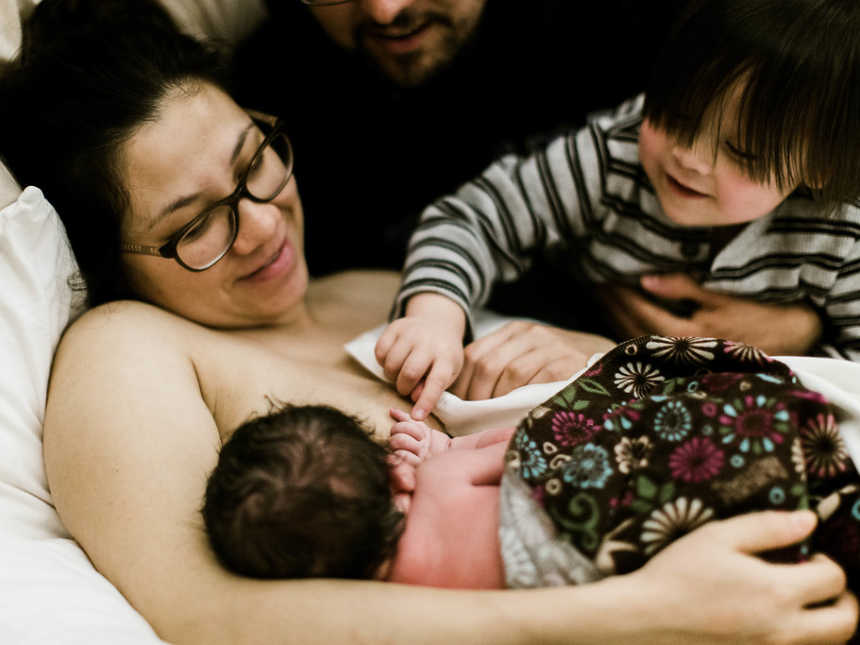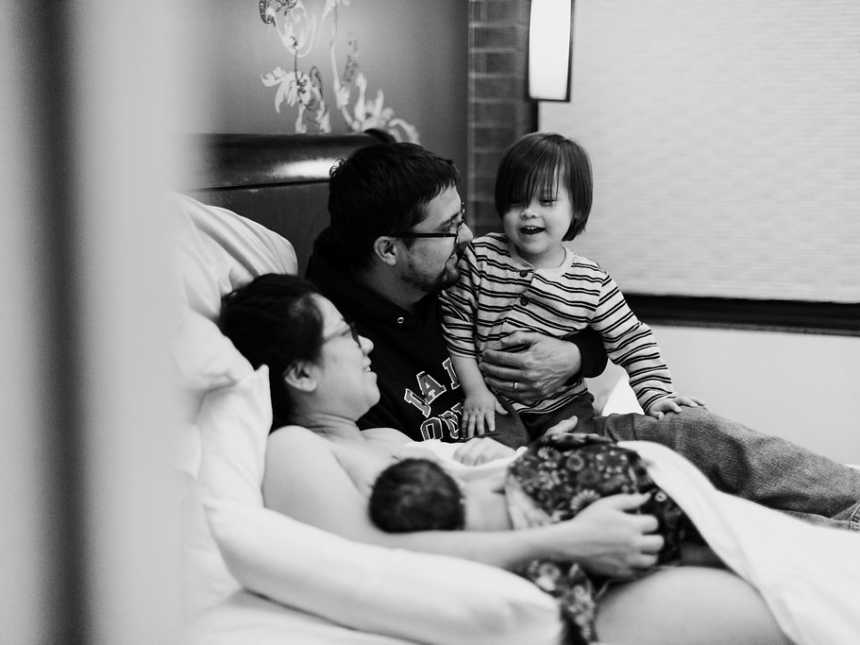 This story was submitted to Love What Matters by Keshia Pietz of Keshia Pietz Photography in Kansas City, Missouri. Submit your story here, and subscribe to our best love stories here.
SHARE this story on Facebook to provide beauty and strength for other mothers.