"I am sitting on the couch with my three-month-old nephew.
I'm rocking him to sleep as I feed him.
I gaze upon those beautiful long eyelashes.
He makes my heart so full.
I fell in love with him the moment I saw the first picture. (Thanks Covid for keeping me out of the hospital.)
Honestly, before then, when my sister told me I was going to be an aunt.
Then my mind starts to wander.
How could anyone want to hurt him?
Why wouldn't anyone protect him?
I would do anything to protect him. He is my favorite human.
I love waking up to his smiling face.
I can hear him laughing from the next room when I sleep over.
I can't imagine sending him to school.
I don't even know what goes through my sister's mind about sending him to school.
I'm sure she's scared.
I'm sure she doesn't want to.
I'm sure she's probably considered homeschooling him every time she hears a school shooting happened.
She could do it.
She's incredibly smart.
Why should she have to resort to that?
I remember when Sandy Hook happened.
I was a freshman in high school.
I'm 24 now.
I've graduated college!
Why haven't things changed?
To me, it's simple.
Because people don't want gun control.
People are willing to sacrifice children rather than tell someone they can't buy an AR-15.
Why?
I don't know.
How is this country going to give our thoughts and prayers and then not change anything?
Thoughts and prayers don't bring back the dead.
They don't take away the pain of the people who lost those dear to them.
It doesn't replace the children and teachers lost.
It makes people angry for not protecting them.
I don't want my nephew to have to grow up in a world where he could die going to school or watch his friends die.
It is not something a child should have to deal with.
I have listened to the victims who survived the Florida school shooting a few years back, speak.
One of the girls said she watched her friend die.
She has nightmares where she tries to warn her friend that something bad will happen.
Her friend ignores her.
Every night in her dreams she tries to save her friend, but she can't.
No child should have to relive something like this every day.
I need things to change.
We need things to change.
For future kids.
So they don't ask us why we just let this happen.
So they don't have to struggle with the trauma they don't need to.
Let's fix this and change this for the better."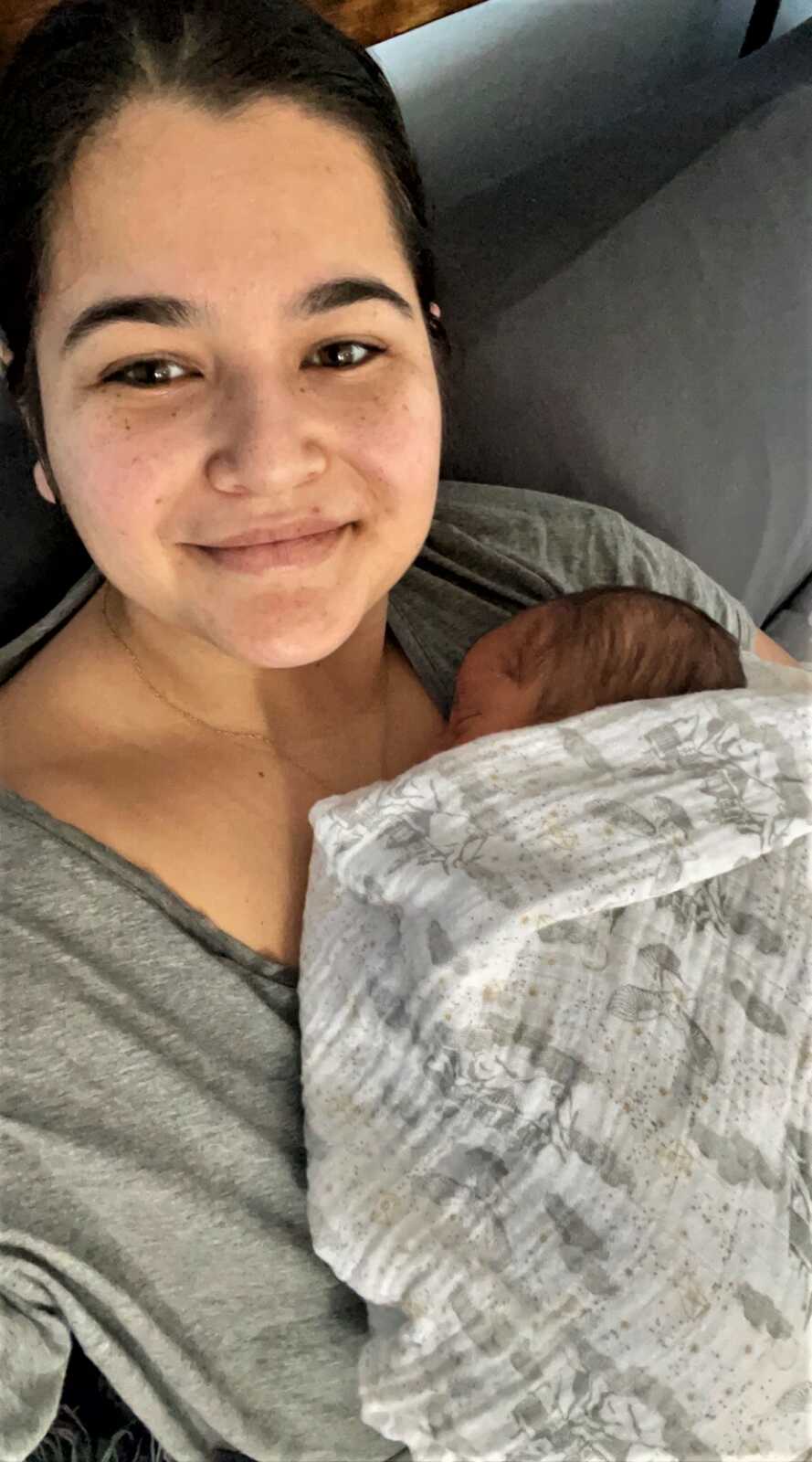 This story was submitted to Love What Matters by Irini Orihuela. Submit your own story here and be sure to subscribe to our free email newsletter for our best stories, and YouTube for our best videos.
Read more stories from Irini here:
'Today, I found your hair.': Dog mom shares heartfelt moment of grief in wake of losing young pet to cancer
Read more stories like this here:
'Every day I send my daughter to school with a heart drawn on her hand.': Mom shares heart-wrenching way she prepares for school shootings
'When will this nightmare ever stop?': Photographer shares stunning portraits of senior before Oxford school shooting 
The Simple Act Of Packing Lunches Felt Impossible This Morning
Provide strength for others. SHARE this story on Facebook with your friends and family.