"I don't want to.
Please tell me that I don't have to.
Tell me next year I won't have to choose between working, keeping a roof over our heads, and sending my youngest to school.
Tell me things will change before one more child is gunned down after recess.
Tell me that my big kids won't be forced to take final exams tomorrow as if it wasn't blasted across their phones how unsafe school can be.
Tell me this is all a dream and we will wake up laughing about how crazy this nightmare is.
Parents don't really have to bury their children.
They are just excitedly told that today was almost the last day of school.
Don't tell me that this has to be our reality because there's some strange obsession with guns over souls in our country.
Don't tell me that the politicians will send thoughts and prayers then yuck it up about liberals and leftists being bleeding hearts.
Don't you dare sit there are tell me these people won't change anything?
Don't tell me because I can't bear it.
Instead, tell me lies.
Lie to me about the state of our country because the truth causes the air in my lungs to catch on my ribcage unable to escape.
Lie to me because my throat feels like it's closing every time I try to speak.
Lie until it's time for the sun to come up tomorrow.
Tell me it was a simulation to see how we would respond.
Tell me it was something other than what it actually was because these tragedies are blurring together.
I can't keep my days straight.
The sweet faces of people's loved ones have turned into a tan streak across my screen.
All the faces, races, and names are blending and bending as the news anchors try to get them out without their voices breaking.
Tell me lies because I can't handle the truth.
America loves guns more than babies.
Freedom is more than souls.
The circular reason is more than action.
America has lied its whole existence.
What's one more."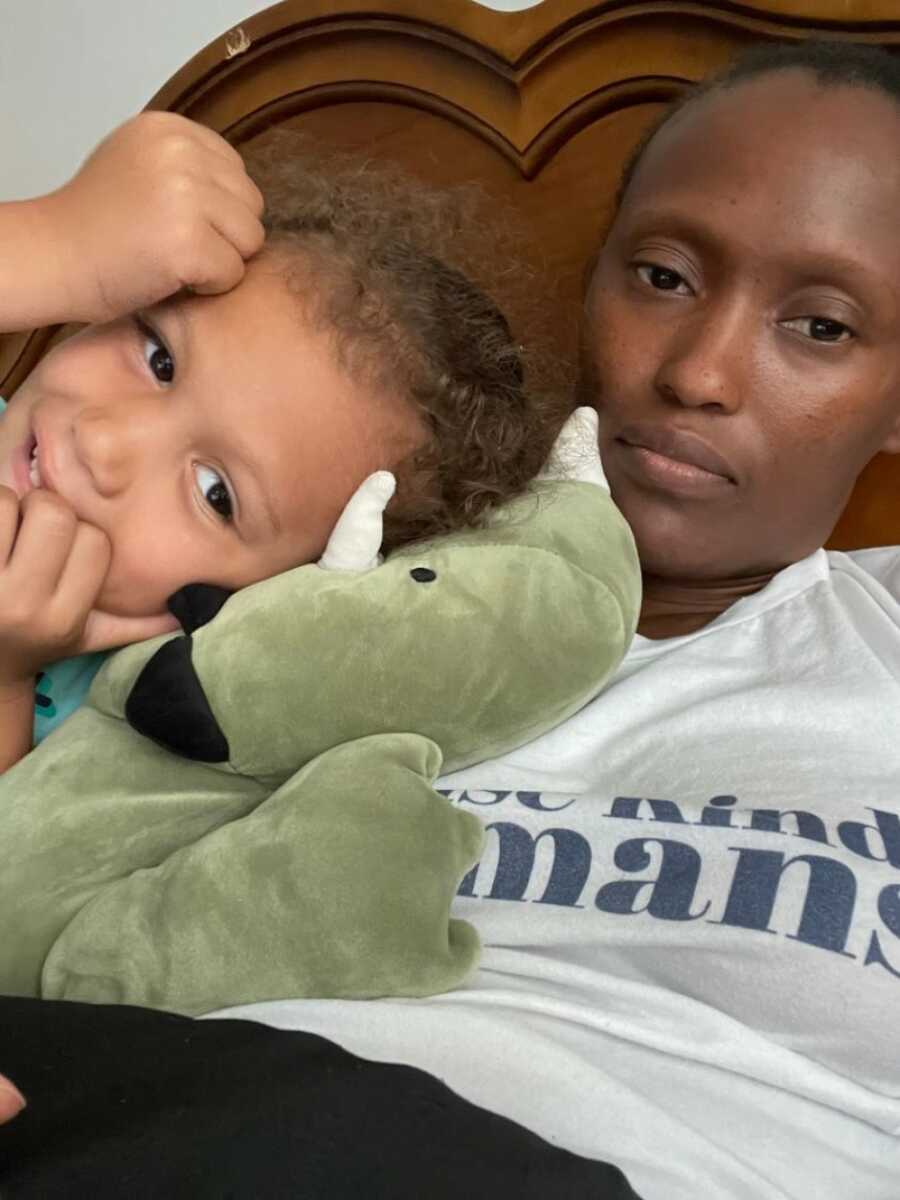 This story was submitted to Love What Matters by Jacalyn Wetzel. Submit your own story here and be sure to subscribe to our free email newsletter for our best stories.
Read more from Jacalyn here:
The World Witnessed Kanye West Abuse Kim Kardashian In Real-Time, And Many Didn't Even Realize It
'Black women are resilient because we have to be, not because we are stronger than you.': Woman urges 'our pain is real, physical and emotional'
'I saw you pushing a stroller with a tiny pink princess backpack hanging off your shoulder, your daughter giggling hysterically as you made silly sounds.': Woman pens ode to black fathers, 'Your love is as endless as your potential'
'I don't really like black people, but you're different.' I shrank inside myself. I couldn't change my skin, but I could lose every identifiable piece of who I was to blend in.': Woman recalls experiences with racism, 'I'm no longer a scared little girl'
Do you know someone who could benefit from reading this? SHARE this story on Facebook with family and friends.