Neglect & Addiction
On Jordan Benewiat's 8th birthday her mom got drunk. This wasn't an uncommon occurrence for Jordan, or her brother Jarred to see, but this night she was violent and tore up their house. When her boyfriend came home from out of town, he called the police and the two children were immediately placed in foster care.
Despite not having familial connections, Steven Benewiat wanted the two kids in his care, so they could continue to build their life together. When the state found no other homes that could take both siblings, he was able to gain emergency care.
"The first time I saw my dad cry was the day he thought we were being taken by the state," Jordan tells Love What Matters. "I had no idea why he was crying in the courtroom but when he explained it to me I burst into tears and he just hugged me until we had to leave. Luckily by divine intervention, he was given emergency foster rights."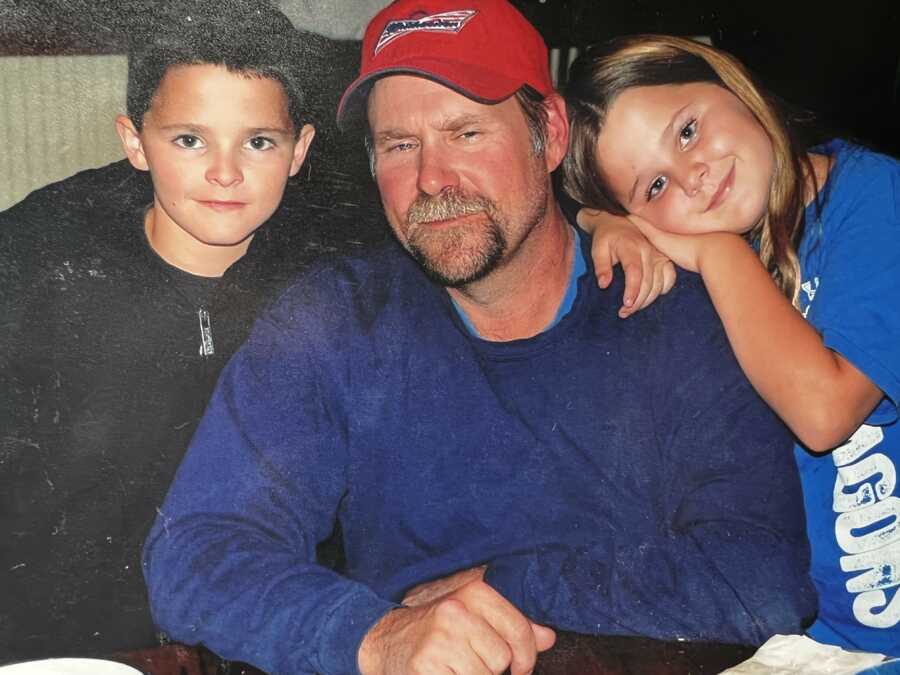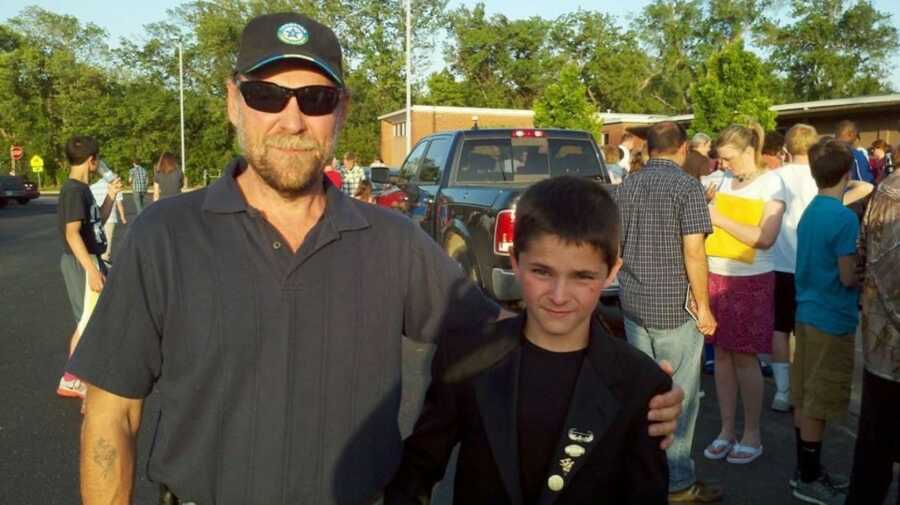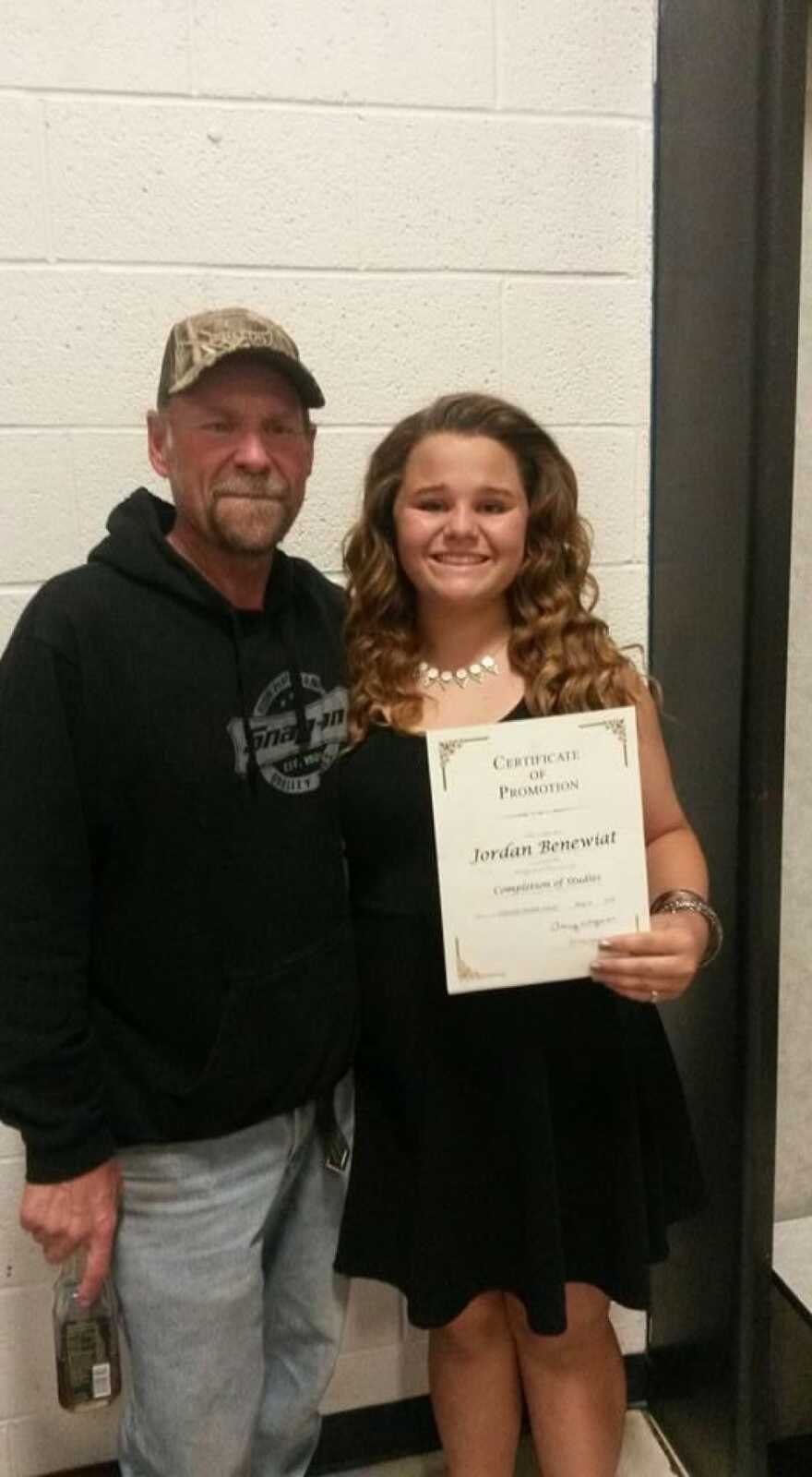 Adoption & Healing
It took three years after that day for Steven to officially adopt Jordan and Jarred. Since the day the two were placed in his care, their lives have changed dramatically for the better.
"My dad gave me stability and safety I had never known before. Before I met him as far back as I can remember I was scared and worried. My brother and I had to worry about whether we would eat, if we would go to school if our mom would die from drinking too much," Jordan tells Love What Matters.
"He showed up every time we needed him to. He gave me back the second half of my childhood. I was finally able to ride my bike, go to school, play sports, and never worry about dinner. He gave me someone you want to call when my life feels like it's falling apart. He gave me the safety I had never known. My life wouldn't look at all like it does without him."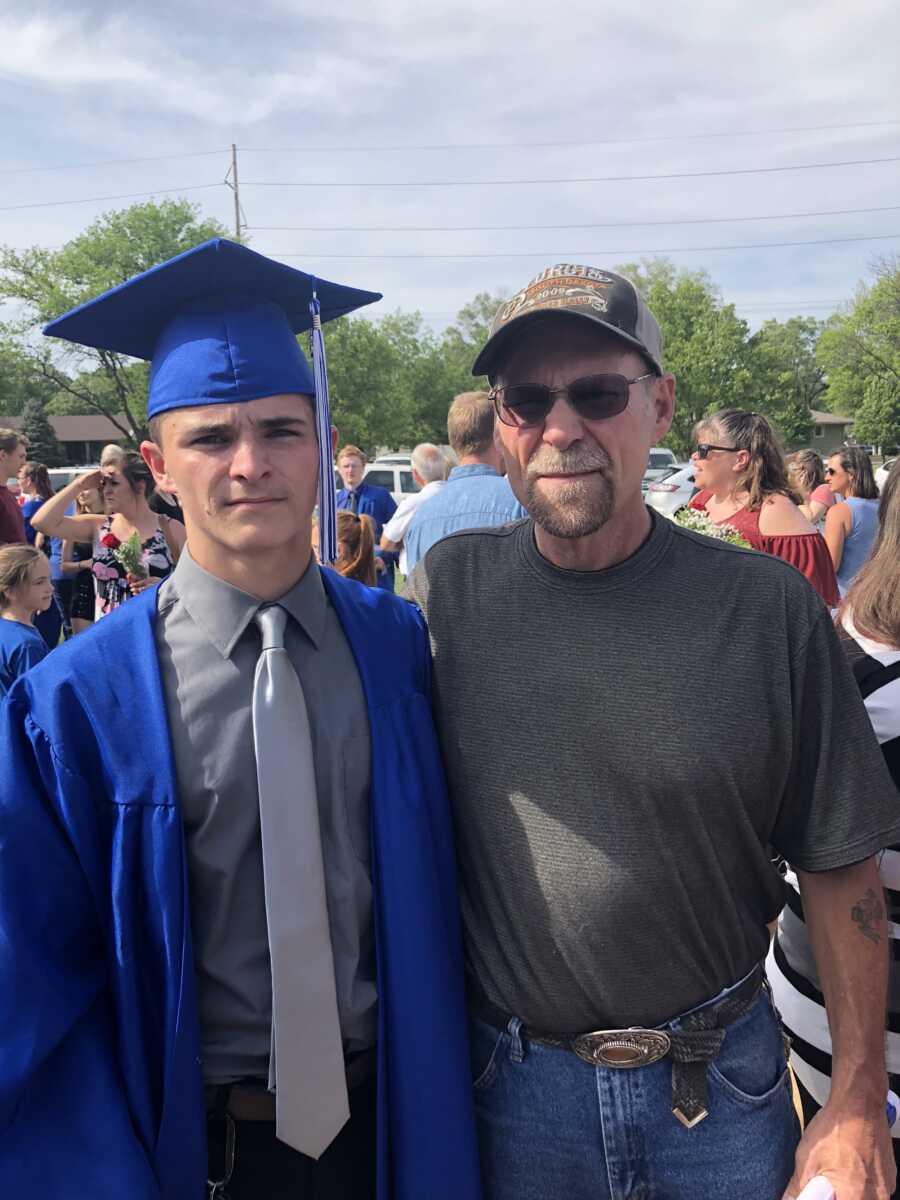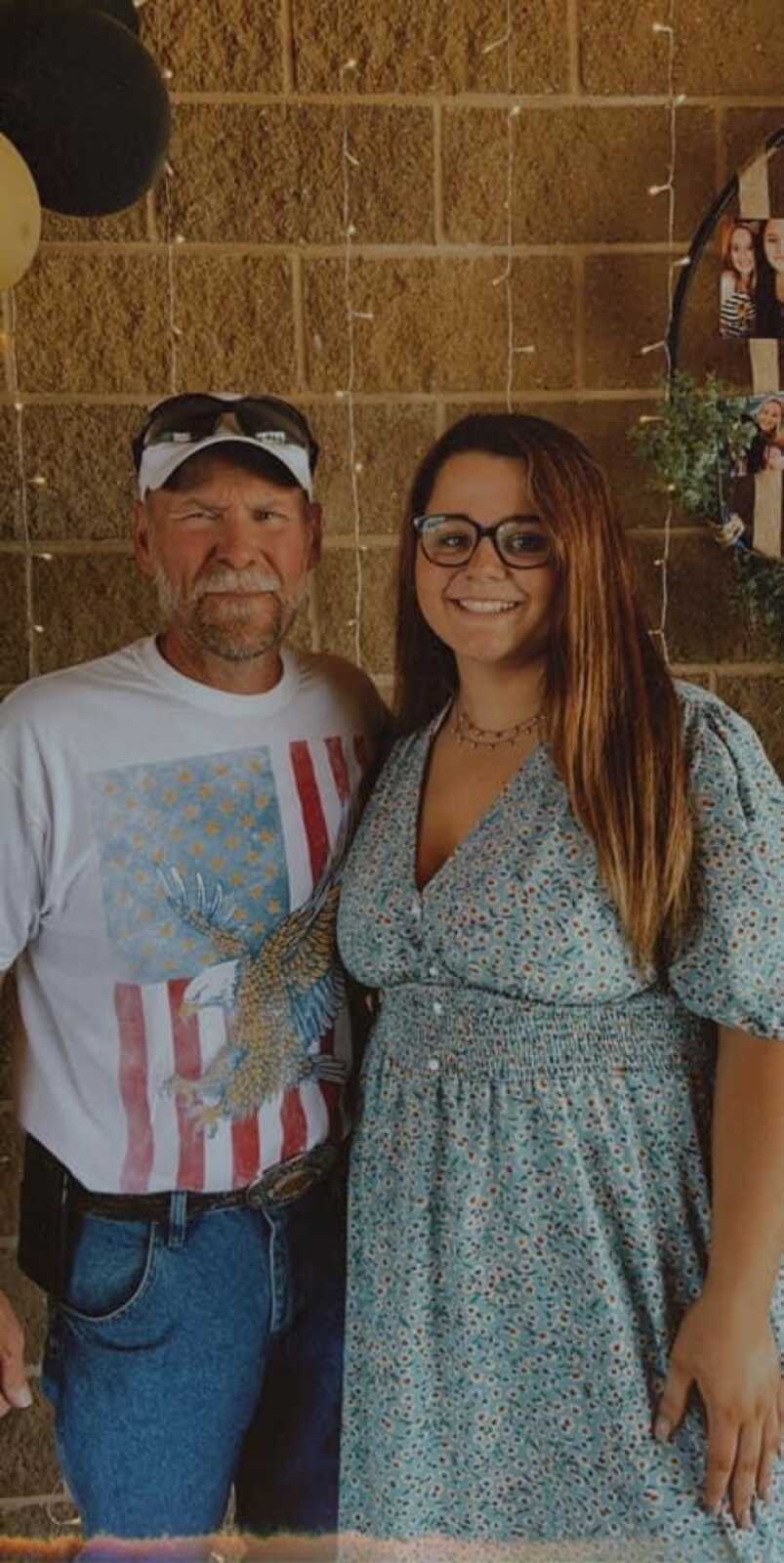 Honoring A True Hero
To speak about her father's kindness and the gratitude she has for him, Jordan made a TikTok explaining the story. The video now has 1.4 million likes and over 9 million views, and the comments are full of support and love for Steven.
"For the world to stop and say 'hey man thank you for being a good man' is something I never thought I'd see," says Jordan. "All I want to do in this life is to repay and be worthy of the sacrifices he made for two kids who had nothing left. So for so so so many people to pour that love back into him has made us feel like he's finally getting the recognition he's deserved his whole life."
Because of the love that Steven gave to Jordan throughout her childhood, she has been able to heal from her traumatic past and grow into a happy young adult. She counts her relationship with him as one of the most important things in her life.
"I just want people to know that our dad is our hero. I remember every feeling I felt for the seven years we didn't know him and if it wasn't for him I'd probably have over 18 years of that pain under my belt," says Jordan. "My dad's work didn't stop the day we were adopted. To this day he steps up every time we need him to. He's one of the few people on this planet who has yet to let me down."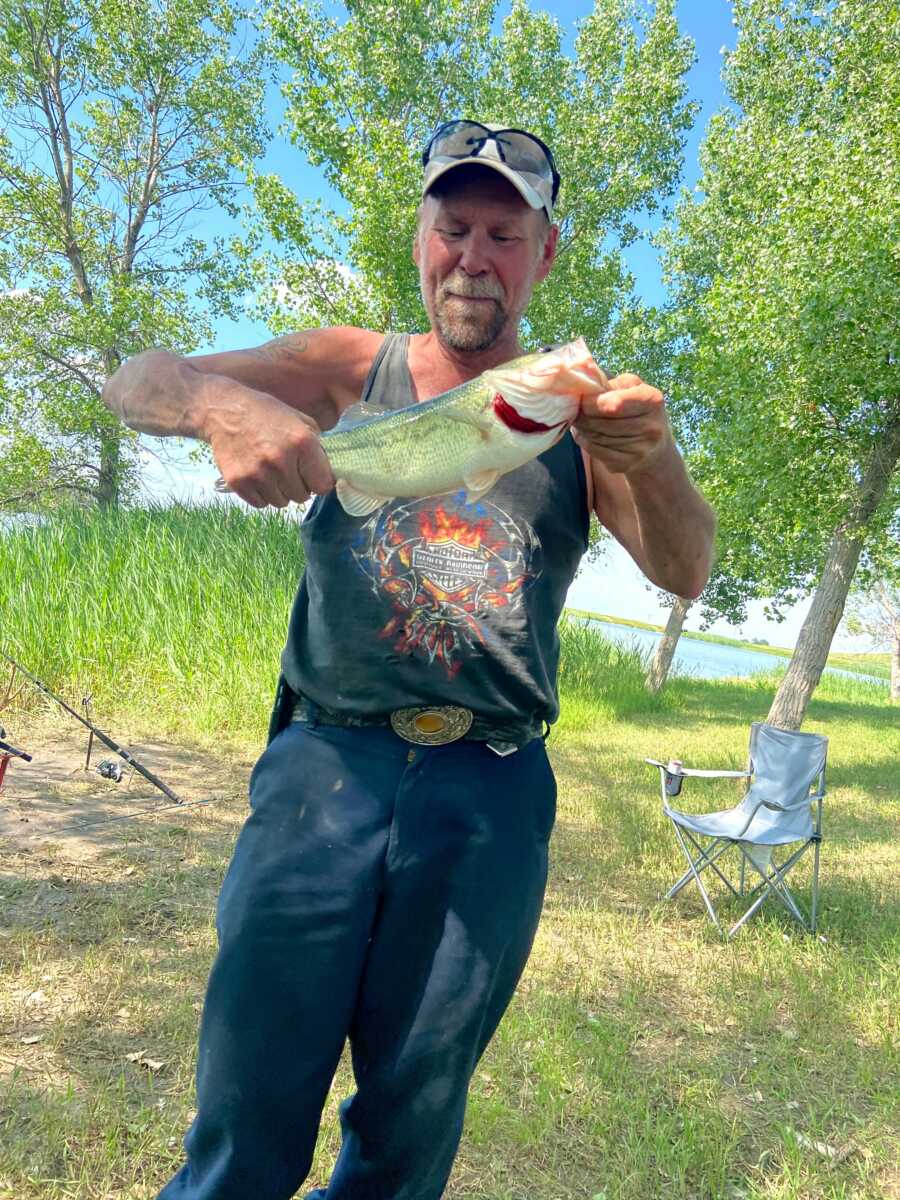 This article was written exclusively for Love What Matters by Anna Steingruber. Follow Jordan Benewiat from Medford, Oregon on TikTok. Steven and Jared Benewait are both located in Kansas. Submit your own story here and be sure to subscribe to our free email newsletter for our best stories.
Read more stories like this:
'I had no money to my name, I broke into my daughter's piggy bank to buy a bottle of wine.': Mom of 4 details alcoholism journey leading to recovery
'My child shouted, 'Mama, don't forget wine' in the aisles of the grocery store. I thought it was funny.': Widow and mom shares journey with alcoholism
'A gifted bottle of wine turned into me drinking ALL night, blacking out, and waking up to EXPLICIT drunk texts to a stranger.': Woman shares journey to sobriety, 'There's so much more to life'
'You don't need any more.' Wine always wins.': Sober mom reminds us 'addiction is not a moral failing'
Do you know someone who could benefit from this story?  SHARE this story on Facebook to let others know a community of support is available.