"Strong Black woman.
This is a phrase I have so much emotion towards. It's almost like I can't explain it.
Strong Black woman implies Black women are strong, which should be a good thing, but it often isn't so.
It seems the idea of the strong Black woman gives people license to extend additional hurts towards you. Say the thing they wouldn't say to someone else. Do the thing they wouldn't do to someone else.
You're strong, right?
You can handle it, right?
No, it's not right. Black women have the same range of emotions as any other human being. We feel physical pain at the same level as any other woman. We aren't built differently.
Black women have been stereotyped as strong since the first ones were brought over on the bow of a ship, and it has been detrimental to our humanness.
Some of the first gynecological surgeries were performed on Black women without anesthesia because the surgeon believed Black women didn't feel pain.
In hospitals, our pain and concerns are ignored because 'Black women have a higher pain tolerance' or they simply assume we are drug-seeking.
We do not and we are not.
Our pain is real. Physical and emotional.
I've heard White women say they weren't strong enough to be a Black woman because we bear so much of the world's pain, but we aren't stronger than anyone else.
We are resilient because we have to be.
We are resilient because our children need us to be.
We are resilient because the world attempts to tell us we aren't worthy, but we know different.
We are resilient simply out of necessity.
Not because we are stronger than you."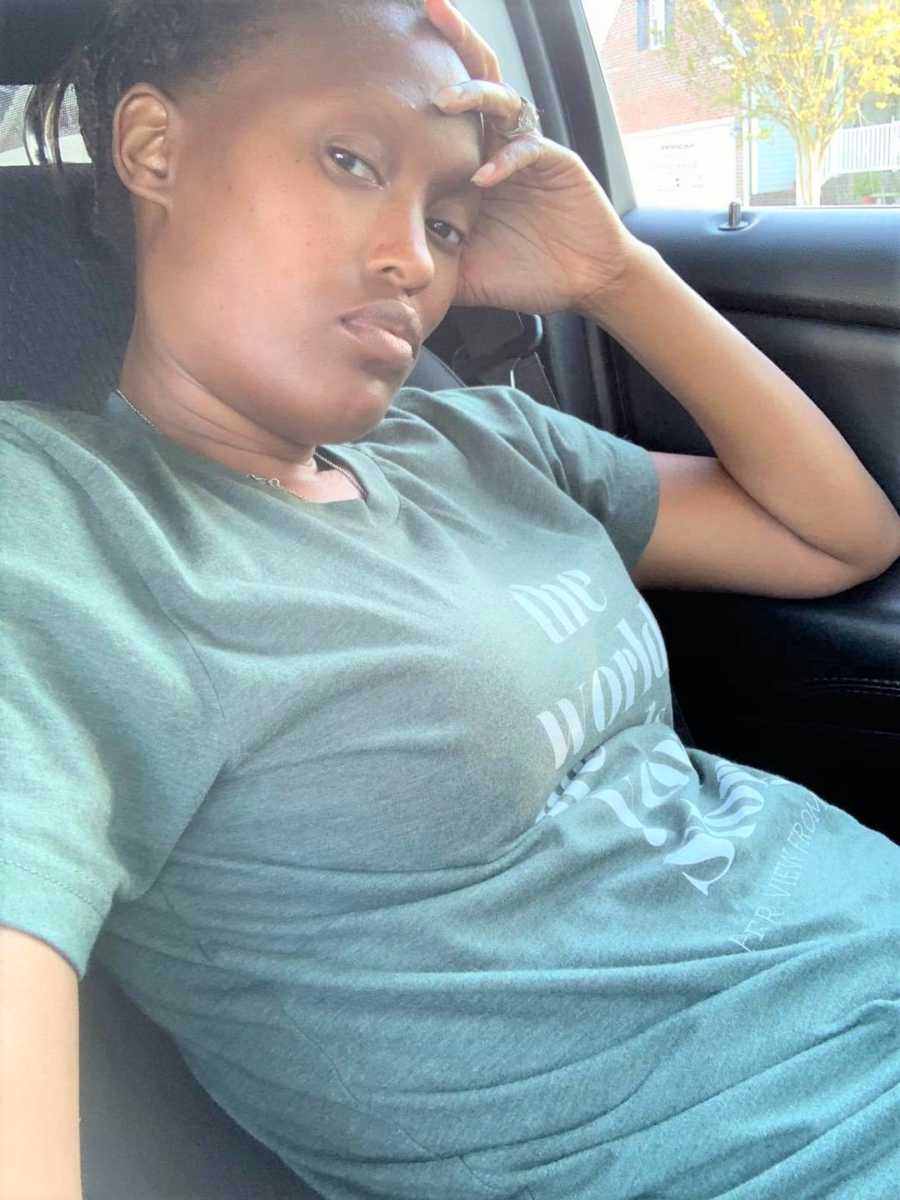 This story was submitted to Love What Matters by Jacalyn Wetzel of Stop Yelling Please, and originally appeared here. Submit your own story here and be sure to subscribe to our free email newsletter for our best stories.
Read more from Jacalyn:
'My oldest son has said, 'The school officer treats the black kids meaner. It gives me anxiety.' I'd never tell you that at the ripe age of 14, my son 'fits the description.': Mom says 'my mama heart breaks for reasons you'll never fully grasp'
'I don't really like black people, but you're different.' I shrank inside myself. I couldn't change my skin, but I could lose every identifiable piece of who I was to blend in.': Woman recalls experiences with racism, 'I'm no longer a scared little girl'
'I saw you pushing a stroller with a tiny pink princess backpack hanging off your shoulder, your daughter giggling hysterically as you made silly sounds.': Woman pens ode to black fathers, 'Your love is as endless as your potential'
Do you know someone who could benefit from reading this? SHARE this story on Facebook with family and friends.