"'Babies ruin bodies.'
I was told that so many times growing up, before kids were a thought, when I spoke about having children and even when I was pregnant. 'Babies ruin bodies.' The body I worked hard for, to eat next to nothing, to exercise any indulgence out of, would all go to waste once I decided to get pregnant. This is what I and many women were told.
Three children later and the marks of their beginnings are there.
Loose skin, stretched skin, white lines. Abdominal separation, prolapses, third degree tears and cesarean scars. Weight gain and weight loss. Wider hips, bigger breasts. It's all there. A body that is a far cry from what it was.
'Babies ruin bodies'
The markings of where a tiny heart once grew, where fingers and toes sprouted, where my smile was made, and daddy's eyes were created. The perfect little curated nose that looks like mine, the eyes that glow when they're happy, perfect brown curly hair. One even sprouting red hair when he emerged.
Three beautiful children, all so different, so unique, but all started from this body. This body that gave me the chance to feel real love for the first time. Where I felt a love so deep it hurt.
In this 'ruined body' love was made. All in this body. I created that. We created that. In our bodies. A privilege so many people crave, and all deserve.
'Babies ruin bodies'
Actually, they don't.
It was societies unrealistic expectations that ruined my body before children, it was society that made me want to starve instead of nourish, sweat to excess instead of laughing and being in the moment, it was society that said what I had wasn't perfect. But now I see, my body is perfect. Because when three sets of beautiful eyes look at me with the same wonder that I see in them, when they smile and laugh, when the hands that grew inside me hold on to my squishy tummy like it's the safest place on earth, how can I feel anything less than perfect?
Babies don't ruin bodies, they create life and the stretch marks, the skin sag, loose skin and cesarean scars – it creates love."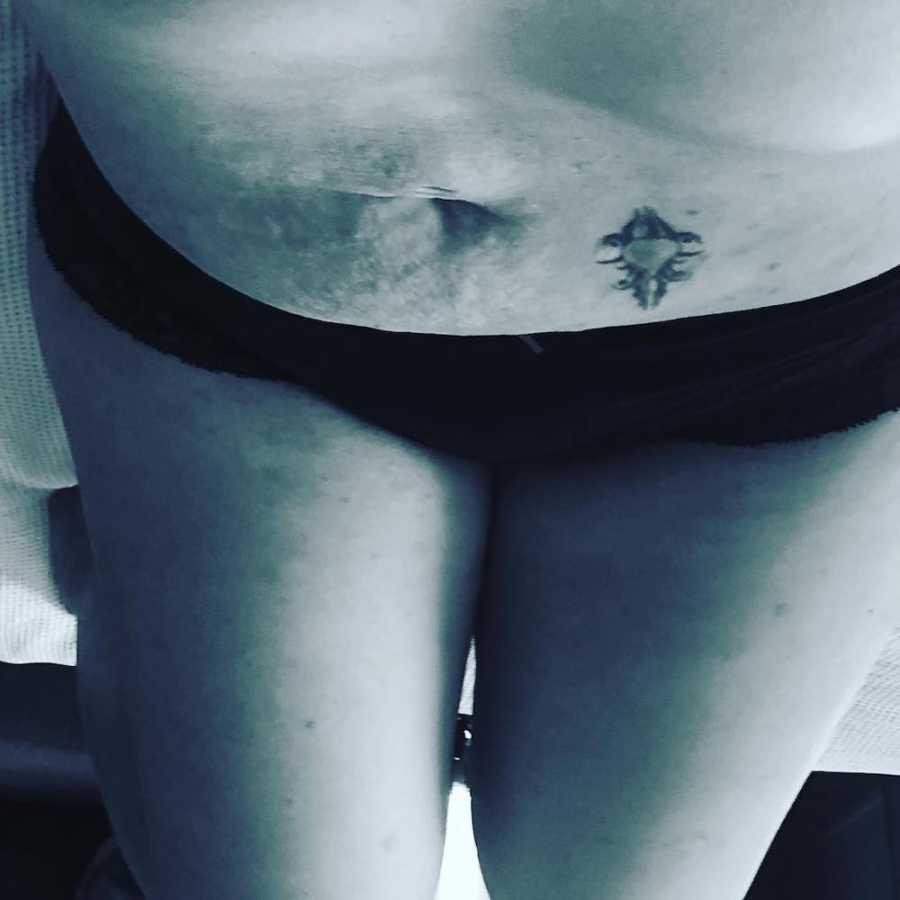 This story was submitted to Love What Matters by Laura Mazza of Mum on the Run, where it originally appeared. Submit your story here, and subscribe to our best love stories here.
Provide beauty and strength for others. SHARE this story on Facebook with your friends and family.