"My close-knit upbringing included my mom, dad, 2 sisters (one older and one younger) myself and my much younger brother (13-year age gap). We grew up in the Midwest and like most families, we had an overflow of intense unconditional love and our fair share of struggles. Through these love and struggles, I saw my parents trying to give us the very best in life. They always felt they came up short, but they never did in my eyes or heart.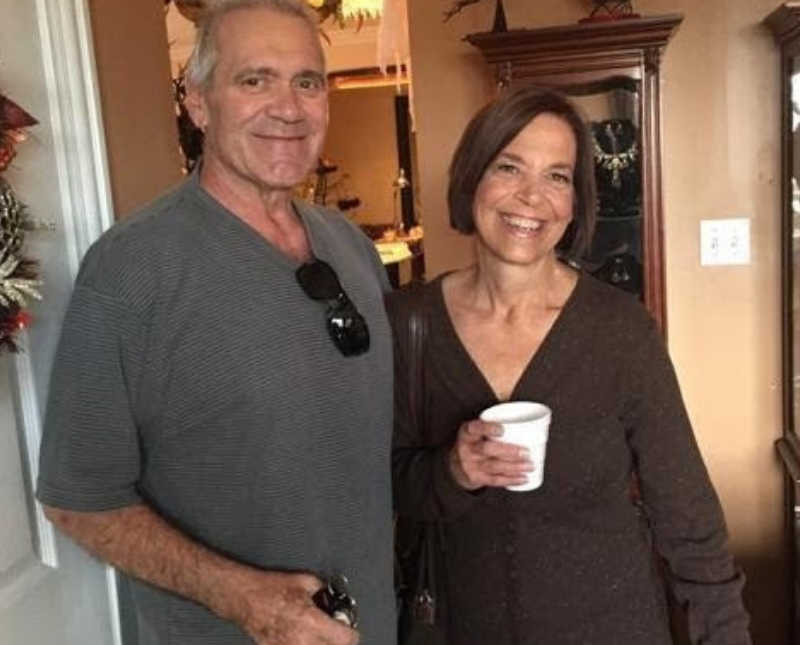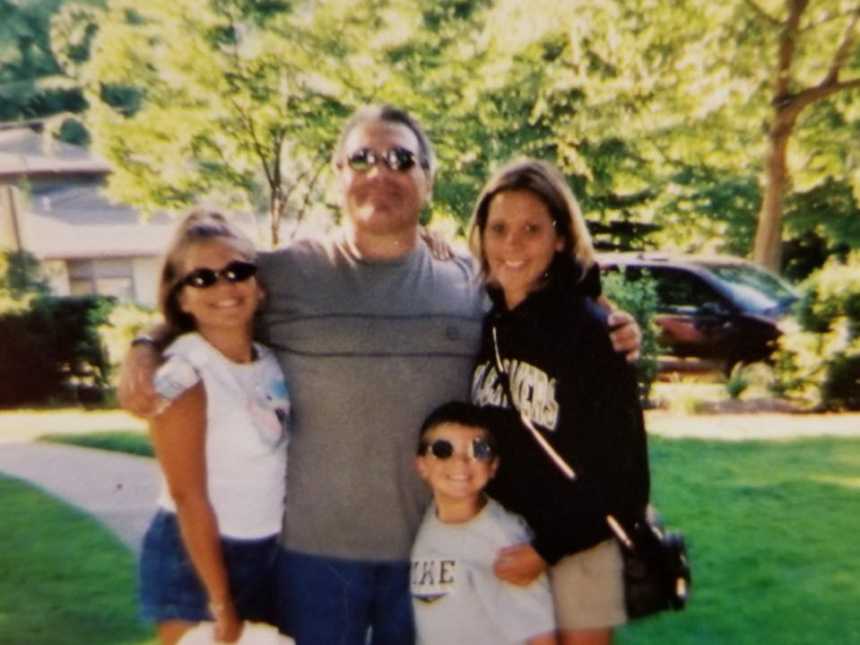 9 years ago, my dad caught a simple cold virus that attacked and weakened his heart. He was healthy overall and worked with the doctors who strengthened his heart back to a normal number and overcame that obstacle. We were told, that with a lifestyle adjustment, he could live out his normal life span with this condition, congestive heart failure. He recovered and we were relieved and happy. 3 years later, my mom/his wife was diagnosed with a rare and aggressive nasal cancer. My grown sisters and I were now all young wives and moms and my brother was a junior in high school and just accepted a scholarship to play baseball in college. Life was going well, until cancer walked in the door. My dad put absolutely everything he had into taking care of my mom, helping her beat this beast and also being there for my brother and the rest of our family as much as he could. Cancer took a toll on all of our lives and my brother even chose to give up his baseball scholarship to stay near my parents. We were ready to put our uninvited guest, cancer in the past forever so after a hard battle, our mom won her fight. She was cancer free and life was beginning to feel 'normalish' again. My parents were loving being grandparents and our relationships with them were closer than ever. Things were looking up, so we thought. Due to cancer bills piling up, my parents had to move out of our home that my dad spent most of his life saving and working towards. This completely broke his heart and spirit.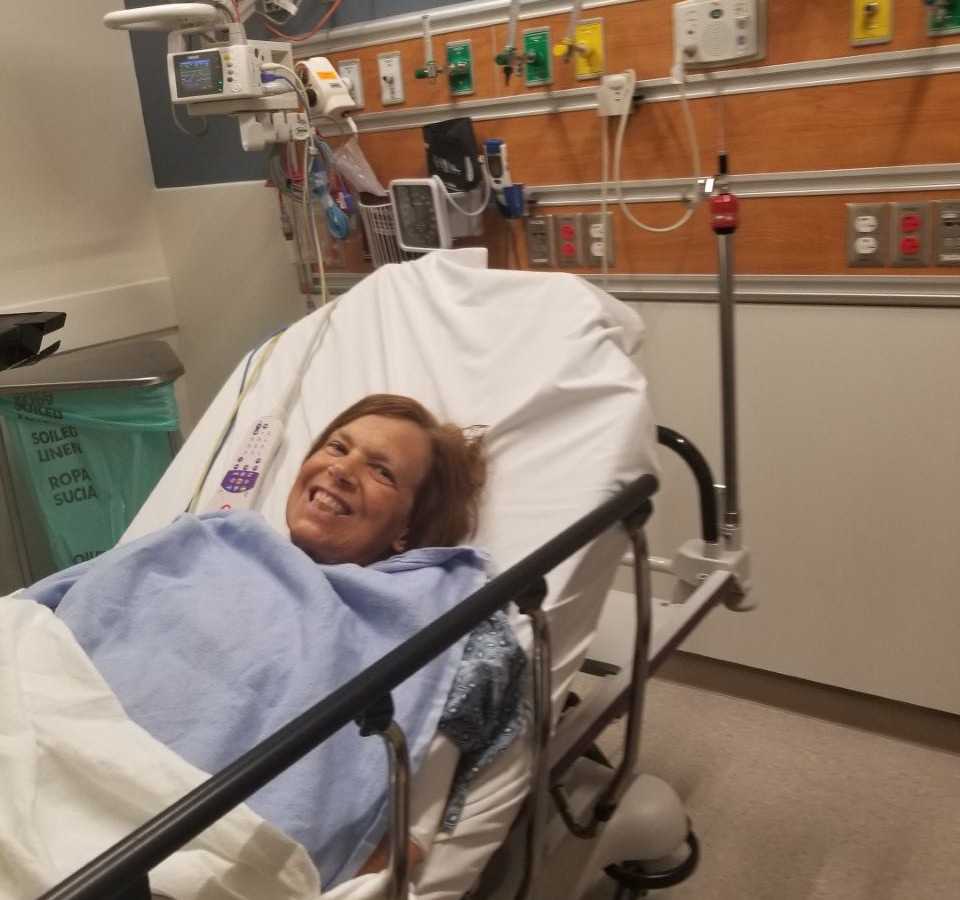 In fall of 2016, my strong and healthy dad became ill but none of us knew the journey we were about to embark on. All the stress weakened his heart again but this time was different from the first. Over the course of 2 months, they tried to strengthen his heart, but he just wasn't recovering. They sent him home and hoped maybe it would work better out of the hospital. He was home for Thanksgiving, Christmas and then around St. Patrick's Day, he went back into the hospital for what we didn't know would be his last time. Everything was shutting down and it felt like we were thrust into one of the saddest episodes of a prime time TV drama. Our dad was dying. They airlifted him 2 hours away, in hopes of a miracle. They wanted to implant a device to strengthen his heart and or possibly a heart transplant. My brother dropped everything to make sure my mom could be by his side. It was his last semester in college but nothing else mattered except our dad. Once again our lives were flipped, and we all did as much as we could to be with him. His strength and will to live were there but his physical heart was too weak for any further medical intervention. He was told once they took out the pump in his leg, he maybe had a few days left to live. We rallied around him and if our love could have saved him, it would have. He was 100 percent our dad until his last moments. We reminisced, held hands, prayed, I sang to his favorite songs, and he told us to take care of our mom and many other things he needed to say. Late in the night after they took out the pump in his leg, they thought we should go home and get some sleep, so we did. I was only home an hour and a half when I got the call that my brother was picking us all up and the nurse said dad was waiting for us to get there. After the blur of a 2 hour car ride, we got there, and he was still his full of life self but about 5 minutes after we got there, he peacefully took his last earthly breaths surrounded by his wife and 3 kids. Just like that, our main man and the rock in our family was gone.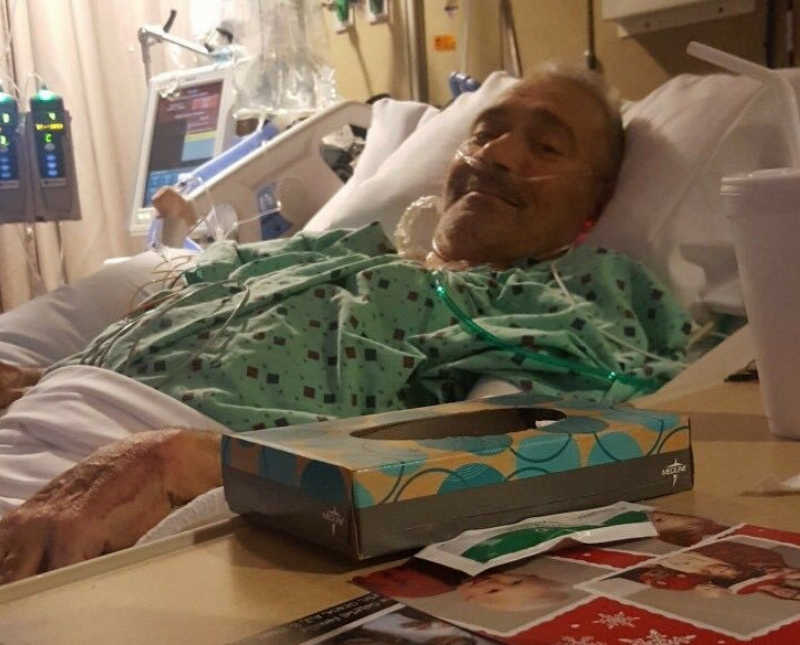 Every area of life was a struggle after my dad's passing, but we just kept on moving through the fog. My mom was absolutely heartbroken that her soulmate and partner through the good and bad of 38 years, was gone. She was lost but put on a good front for her family. 6 months after my dad died, my mom and brother had to move again. We packed up the love and memories and started a new healing chapter, so we thought.
I was extremely close to my mom and was so proud that she pushed through some grief to get in a lot of living. She didn't just sit home and grieve, she got out and spent time with her family any chance she could. She told me on several occasions that she wanted to do all the things my dad still had left to do. My mom wanted to live a life that would make him proud. In May 2018, she was extremely fatigued, but we thought it was depression and grief catching up to her. We took her to the emergency room, and they sent her home with an ear infection. Little did we know this was the first of what would be our new reality.
On September 2, we had the best day. We visited my mom's all time favorite college, Notre Dame. My 10-year-old daughter chose to walk around campus and just spend the day there for her Birthday. My mom was the picture of health that day and thoroughly enjoyed every moment with our family. The next day, she came to my house for dinner. She looked unwell and her stomach was bloated like she was 7 months pregnant. We rushed her to a local hospital, and we were told she had malignant ascites (cancer) in the fluid in her abdomen. Life as we knew it was quickly about to change, AGAIN.
We decided to transfer my mom to her old hospital in Chicago, in hopes she would beat this beast again. Her cancer was tricky, and she spent many weeks in the hospital trying to find the origin of the cancer, so they could properly treat it. In the meantime, her body became covered in blood clots and it was just too much for her. Two days before she died, I came up to the hospital, and she was completely with it but sadly could no longer speak. It was terminal esophageal cancer. Once again, our family was thrown straight back into a prime time TV medical drama, was this really happening again?
In the middle of the night in her ICU room, she motioned to us to come by her side. Through whispering without sound, she told us it was her time to go be with our dad. Like with our dad, we had our time with her and then told the nurse she wanted to be comfortable. The nurse gave her morphine and my siblings and I stayed right by her side. After 6 or so hours, on October 1, 2018, she joined hands with my dad once again, and he introduced her to Heaven. She was gone, they are gone, and we are here. In 20 short months, both of our parents are gone.
A few hours before my dad died, he asked that I finished a children's book he had started. I did and it was published this fall. Sitting on my porch swing, not knowing that my mom was internally covered with cancer, I shared the finished book with her, 'Is My Grandpa Santa's Elf.' She said, 'dad and I are so proud of this book and that you finished this for him, how cool.' I will never forget this moment and making them proud is all I want to do with the rest of my life.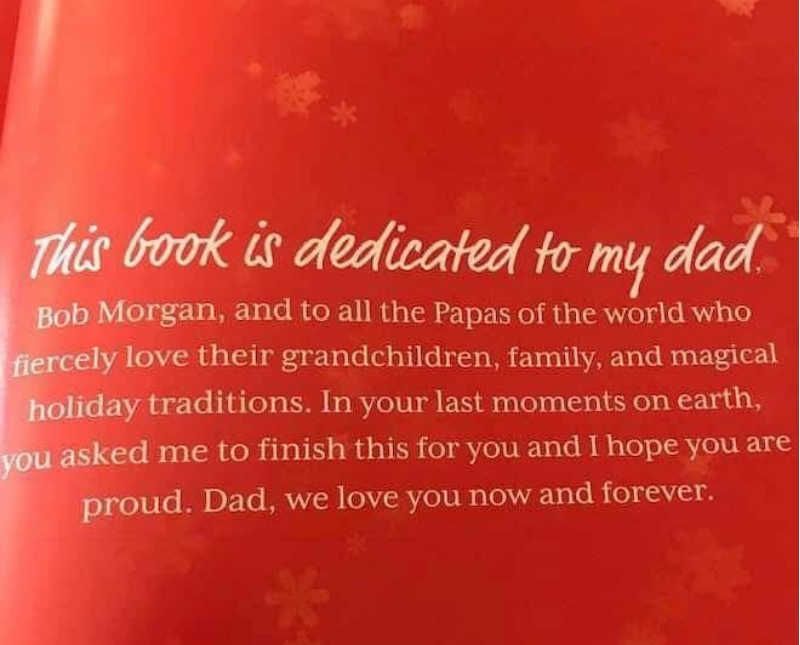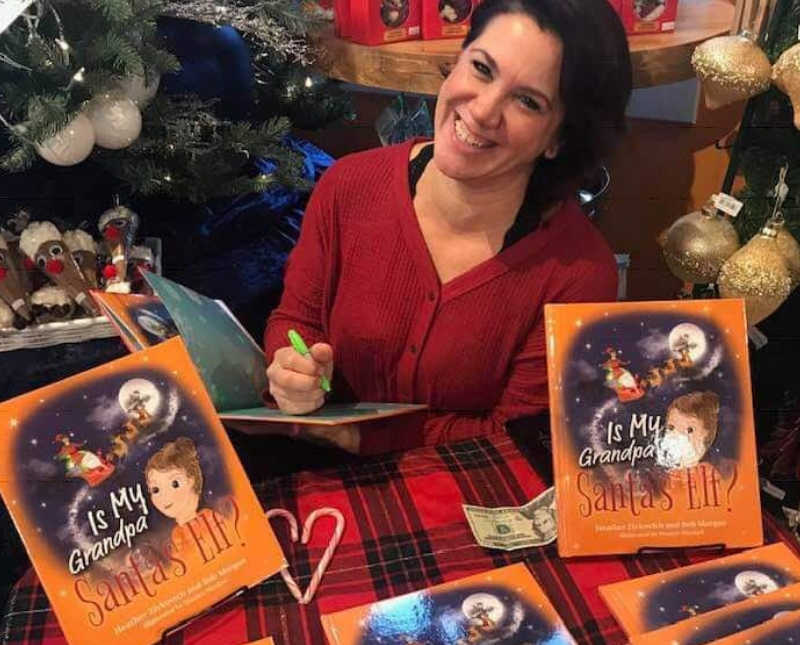 As I sit here typing this, lost and parentless in this world, at the age of 37, married with 3 kids of my own, I have realized the best kind of success you can teach your children. That success will never be found on a paycheck. My parents had an intense, unconditional, unique and deep love but I never knew how fiercely connected they were until they passed away just 20 months apart. We are only 3 short months into this grief journey with our mom and I would once again, give anything for just one more moment. If you have one or both parents here today, the best thing you can do in this New Year, is to soak up all your moments with them. Make that visit happen, call, text and be present because one day you will not have a place to stop or someone that picks up or texts back that simply, feels like home. Every single aspect of life without both of my parents is incredibly hard and the easiest route is to choose anger and fall apart, but I am choosing to live my life in a way that would make them proud. I hope someday that when I am on my way out of this world, I can look around the room and find my children, like my parents could and know that in this life, I was a success."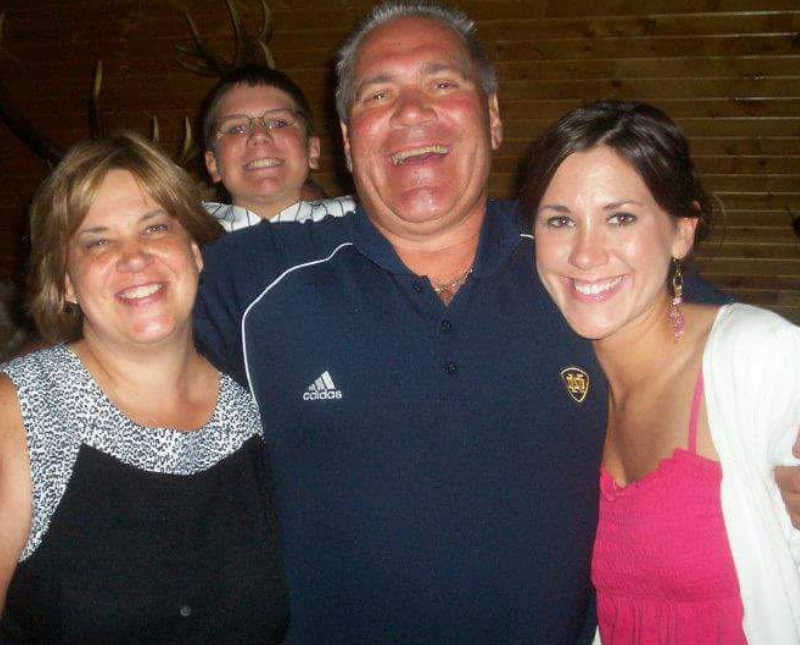 This story was submitted to Love What Matters by Heather Zivkovich. Be sure to subscribe to our free email newsletter for our best stories.
SHARE this story on Facebook or Twitter to help someone who is battling grief.