When 19-year-old Ya'Niyyah Malik found out she was two months pregnant, her ex told her that "nobody would ever want to be with her now."
Just a few months later, she met Jonathon. The two have been together since, raising Ya'Niyyah's daughter in their Maryland home.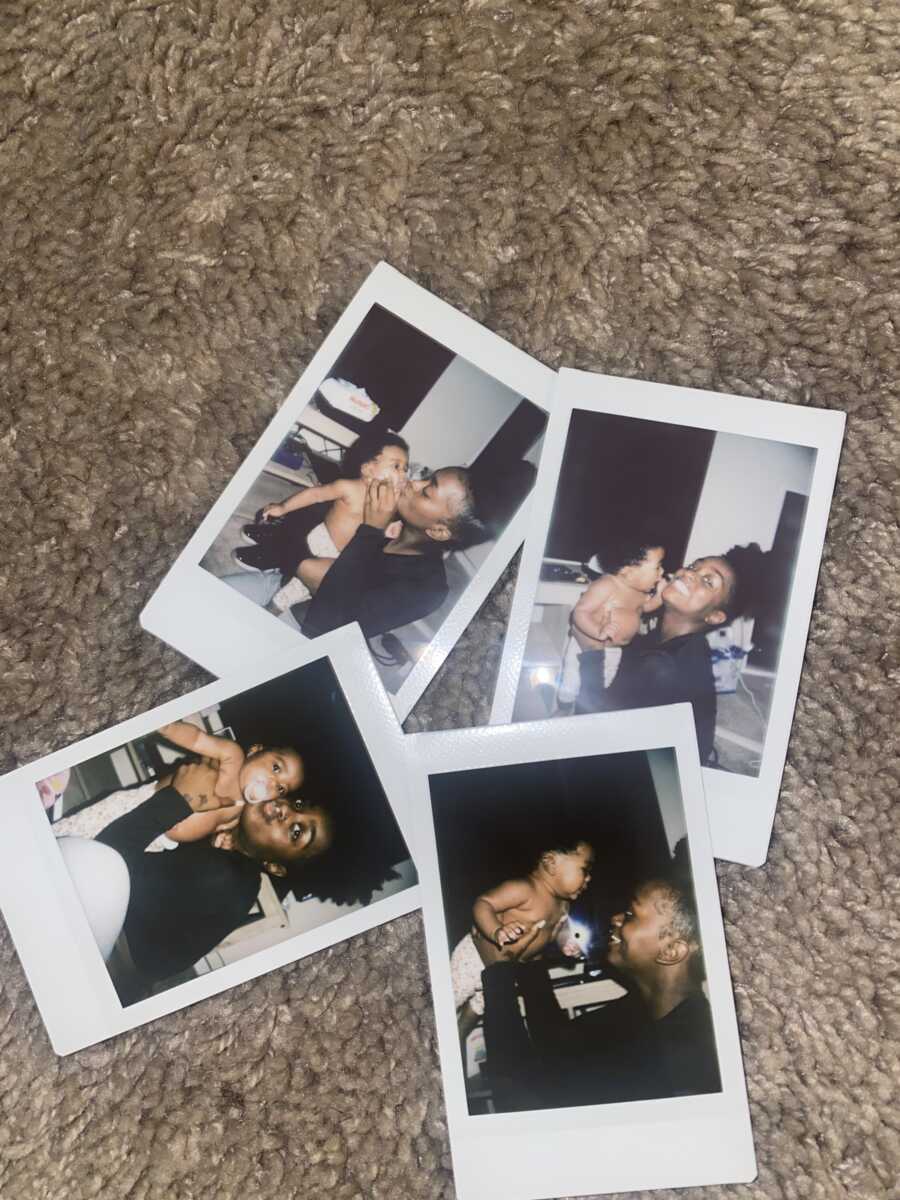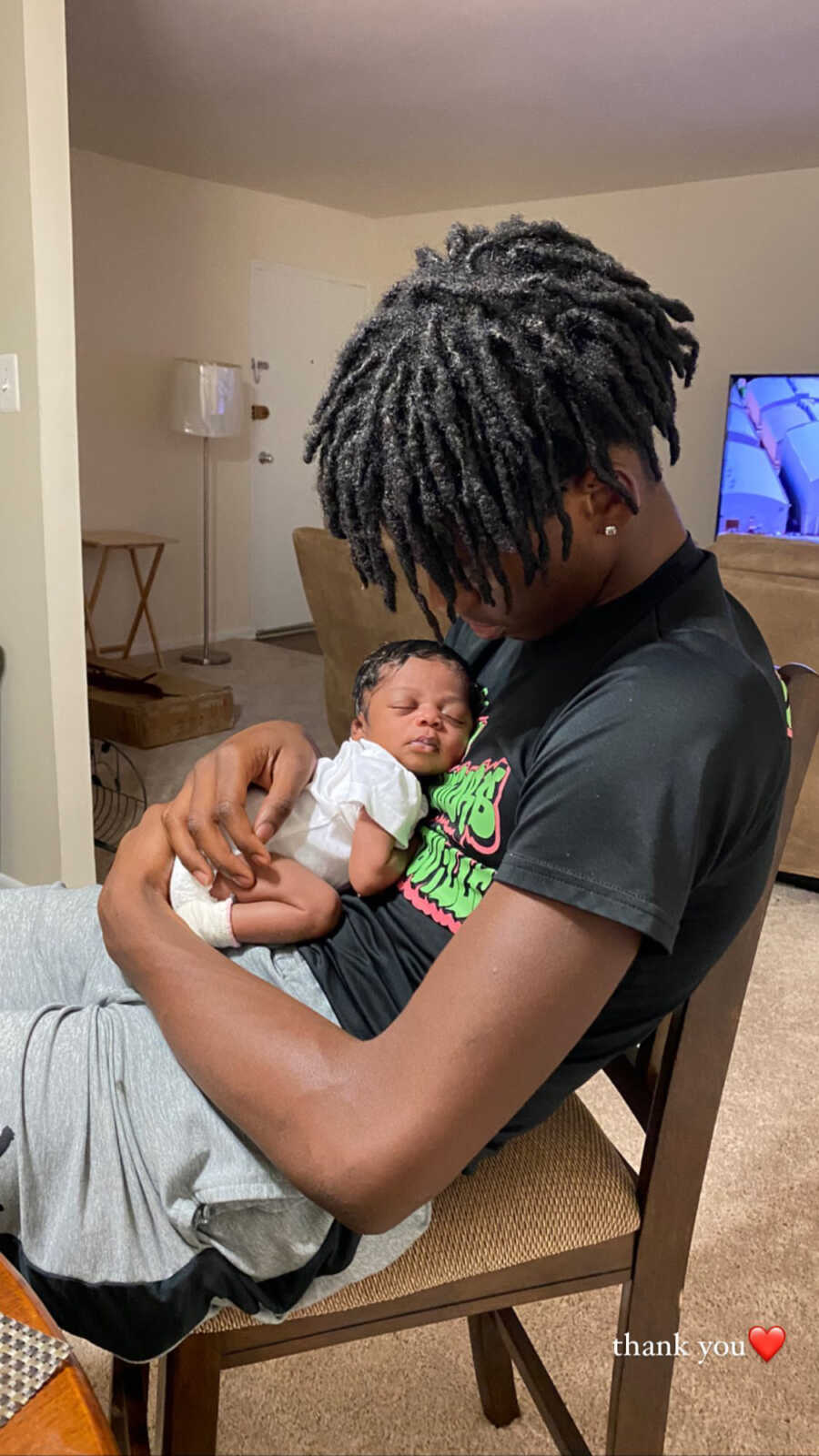 "Jonathan has supported me throughout my pregnancy by being there for my every need," Ya'Niyyah tells Love What Matters. "Being pregnant is not easy, especially with all the mood swings. Jonathan was there by my side through it all. He's taken me to my appointments, he's fed me, he nurtured me, he was there for me emotionally, and he was there to give me belly rubs."
Ya'Niyyah is very thankful for Jonathan's support, and the ways that he has worked hard to support her and her daughter, Imani. She believes he deserves all the recognition for being such an involved and loving father and boyfriend. In an adorable TikTok video, she shows some of the ways that he has been there for the two of them.
"Jonathan is a special type of guy. He doesn't listen to the bad-mouth people that are in his ear and he's a hustling man," Ya'Niyyah tells Love What Matters. "He loves to make money. He'll work work work and he'll find ways to make extra money on the side to provide for us. He has helped with Imani in many ways. He's taken her to doctors appointments when I couldn't, dropped off and picked her up from daycare when I couldn't, stayed at home, and watched her while I'm at work or have errands to run."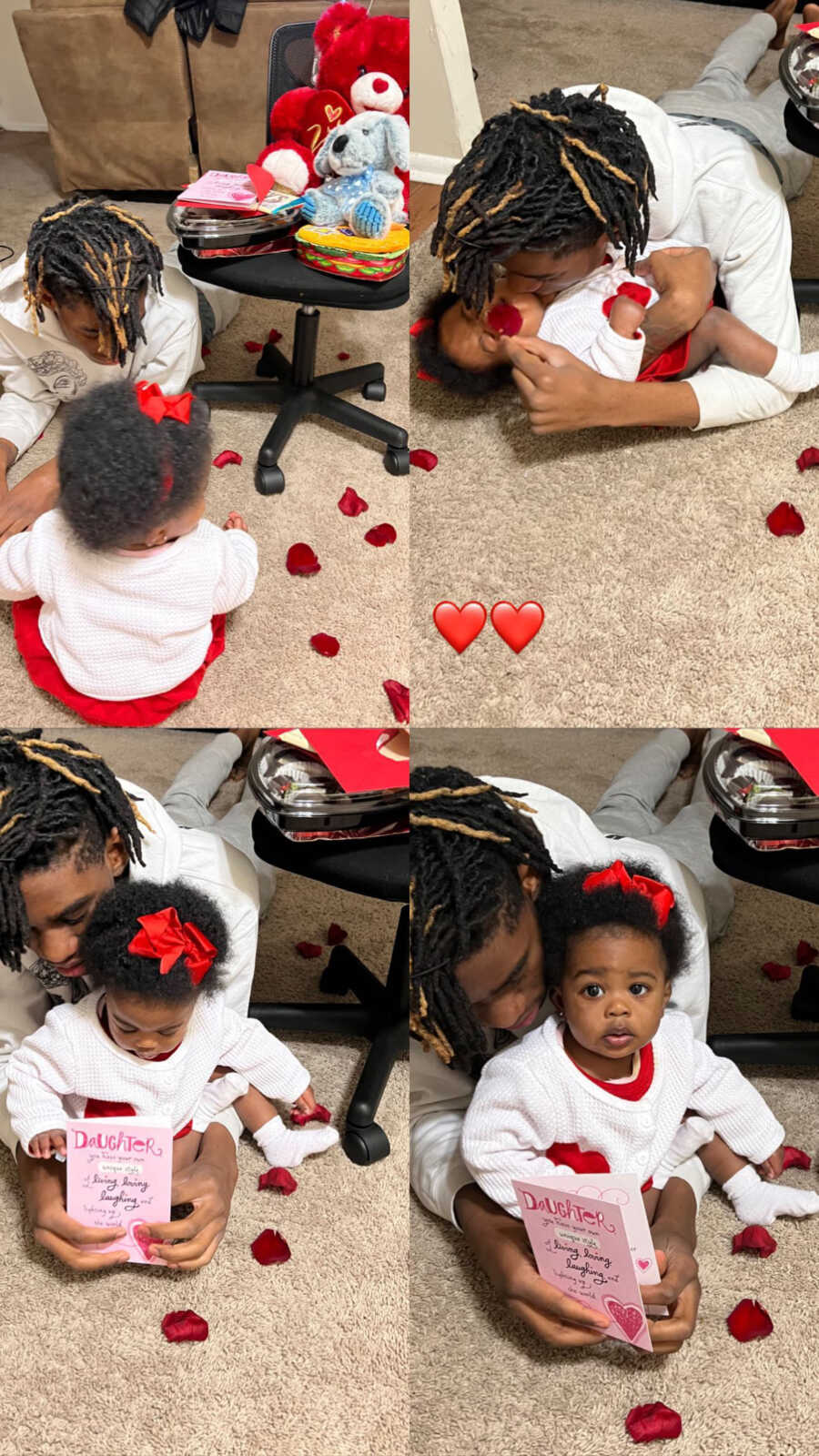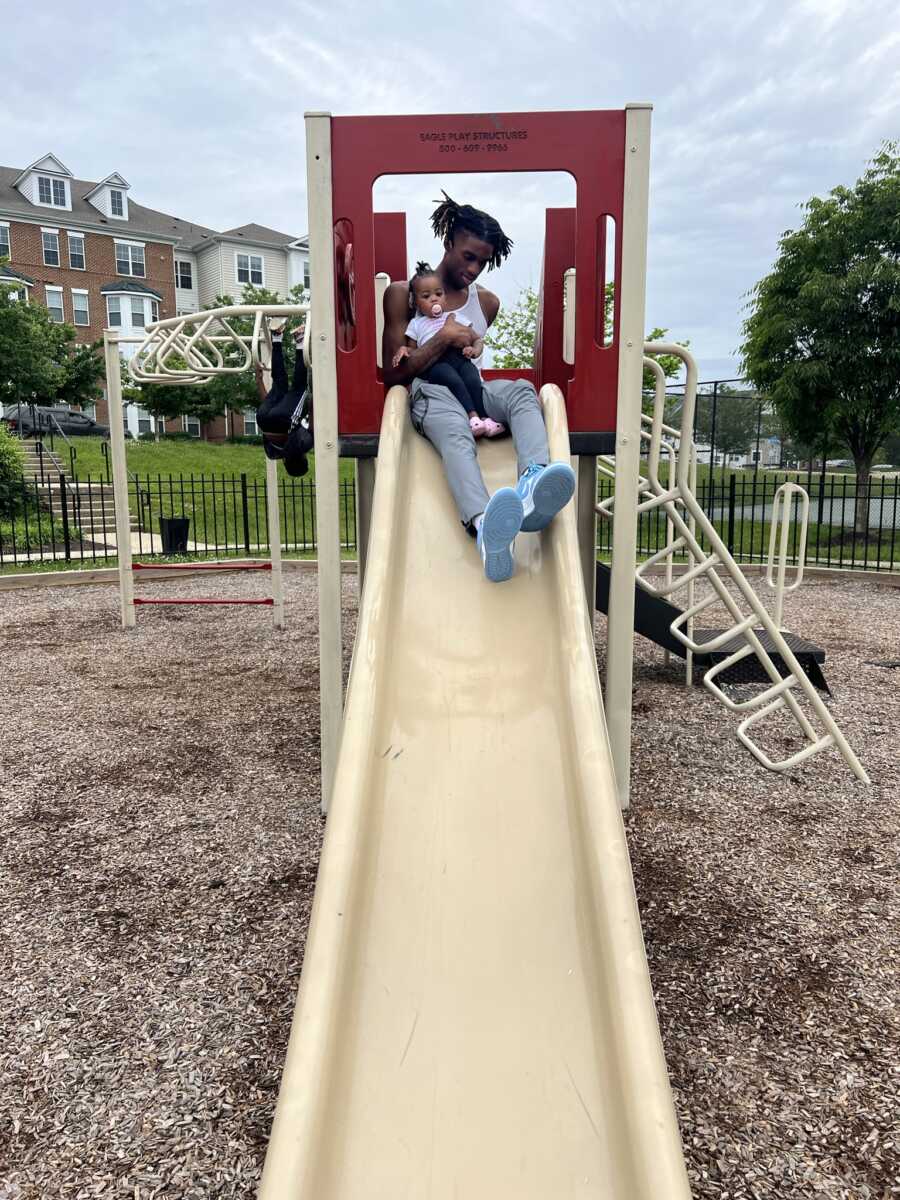 With Jonathan's support, Ya'Niyyah is proud of the little girl she is raising, who is "a very intelligent baby." Now that she's almost a year old, Ya'Niyyah says, "She's talking and walking now, and she's very spoiled."
This loving family may not have come from a traditional situation, but they have grown into their own in their time together. Looking towards the future, Ya'Niyyah hopes that they all continue to grow together.
"I hope my daughter grows up to be a successful black woman. I hope she doesn't let her failures discourage her and she continues to thrive in anything she wants to do with life," Ya'Niyyah tells Love What Matters. "I hope that Jonathan and I can continue being happy and taking care of OUR wonderful daughter together. I hope we can remain solid for one another and hopefully welcome another seed into our family."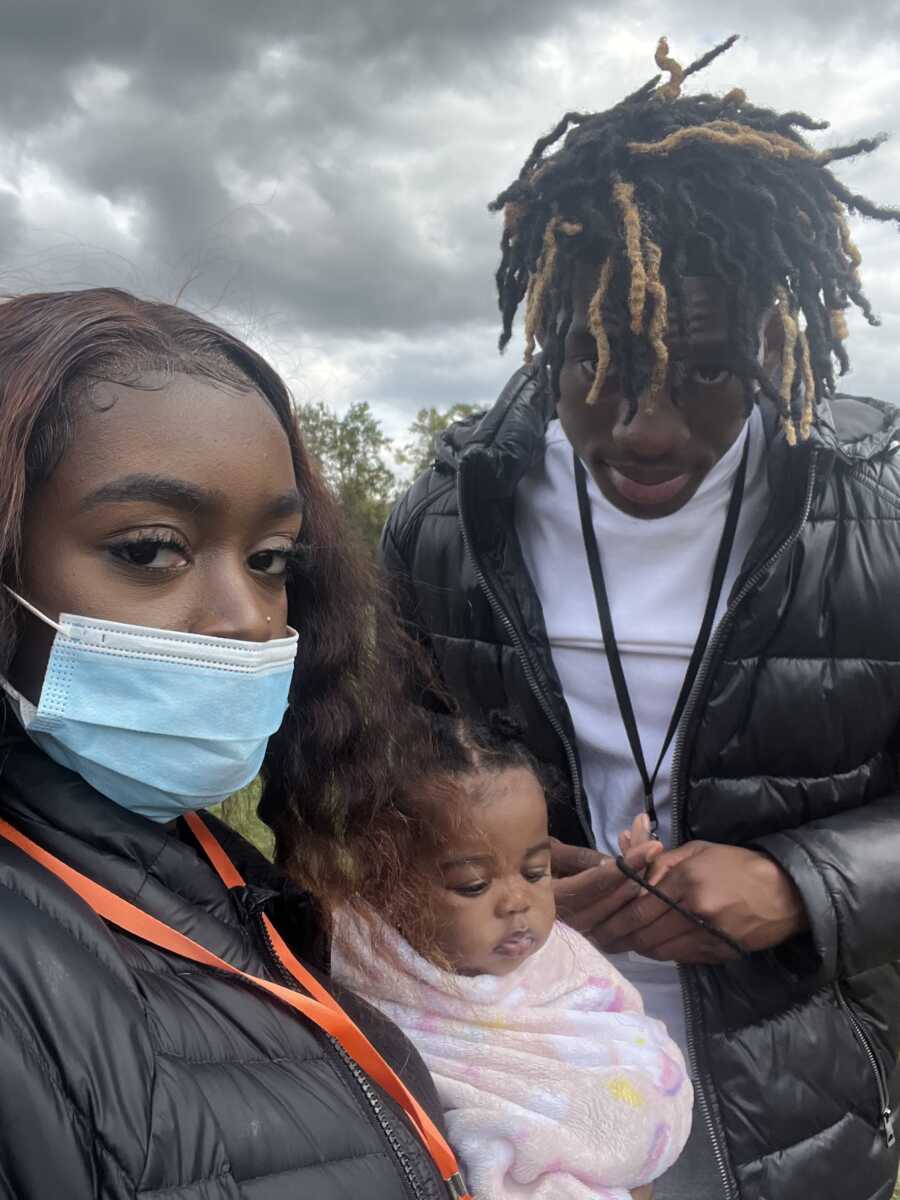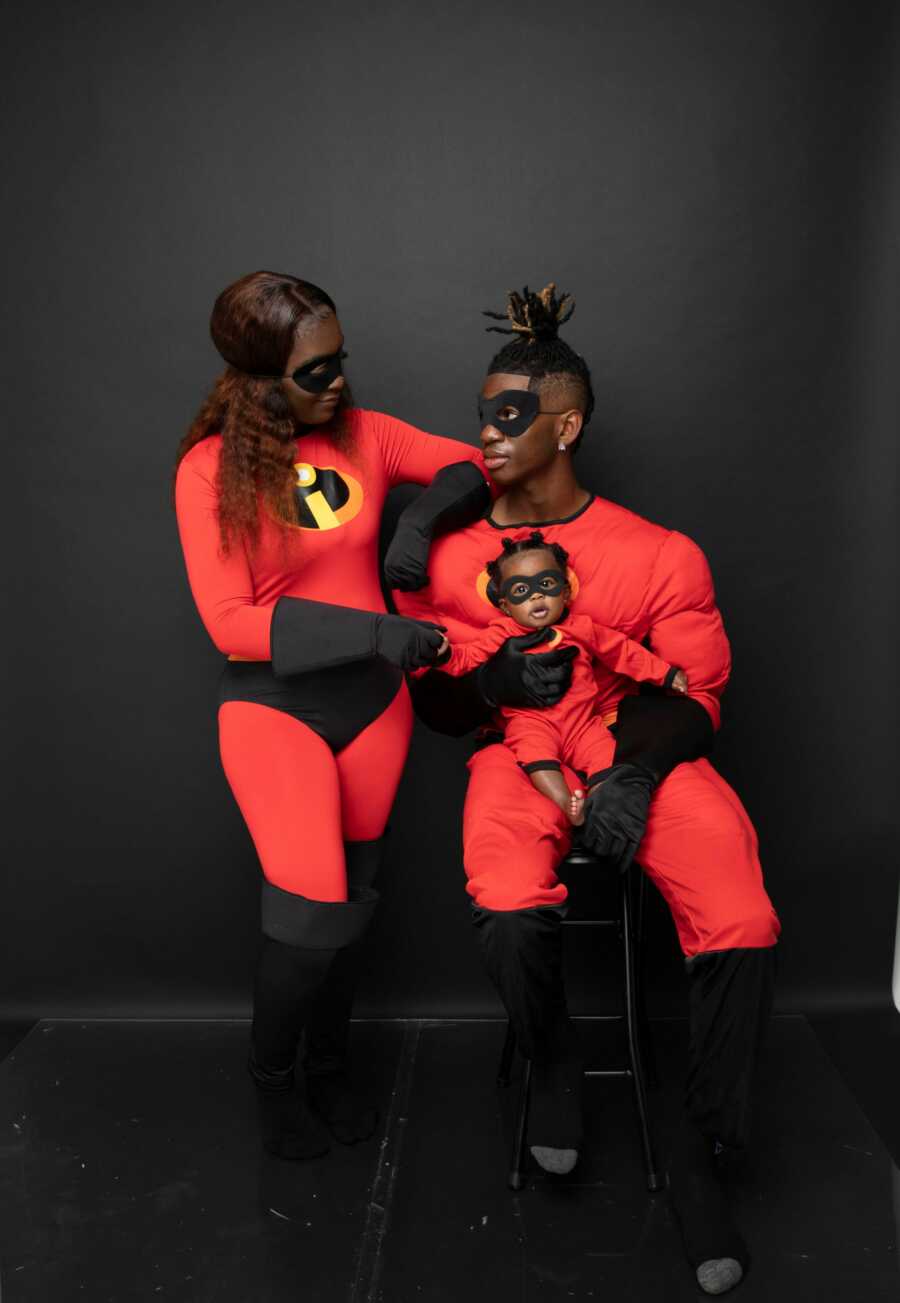 This article was written exclusively for Love What Matters by Anna Steingruber. Follow Ya'Niyyah and Imami Malik, Jonathan Terrell-Elliott of Maryland on TikTok. Submit your own story here and be sure to subscribe to our free email newsletter for our best stories.
Read more stories like this here:
'He was named 'Baby Boy' since his mother left just hours after birth. Could they have the same mother? Something was different about this one.': Mom 'miraculously' adopts children with same birth mother
'A baby was born yesterday. He may have been exposed to meth.' There was no doubt in our minds. We turned around and ran to our baby.': Couple shares adoption journey, 'We're meant to be'
Toddlers Who Shared Adorable First Kiss Reunite And Are Making Us Believe In Love Again
45-Year-Old Births Surprise Daughter, And This Video Showing Her Bond With Adult Brothers Will Melt Your Heart
Provide beauty and strength for others. SHARE this story on Facebook with your friends and family.