How We Met
"I've sat here at my computer for an hour now, contemplating how I can display our adoption journey in a few pages, all while making sure I convey the love and preciseness of this journey. Nothing but blank thoughts. That is when my son came to the rescue again as he walked into the room and said, 'Dad, what are you doing?'
I replied, 'Writing an article for a really cool website called Love What Matters on our adoption journey.' Connor, my son, then said, 'Well, why is the paper blank?'
'Because I'm not a writer.' What he said next gave me the inspiration I needed to not only get started but also finish. 'Dad, you don't need to be a writer to tell everyone how amazing you are!'
My name is Derek. There really is nothing amazing about me, except for the huge amount of love I have for my family. I have a family of four. Sarah, my wife, Connor, my son, and Everly, my daughter. Connor is 11 and Everly is 2. Everly is my blood, Connor is not. However, this part doesn't matter. They are both my kids and the amount of love I have for both of them is something incredible.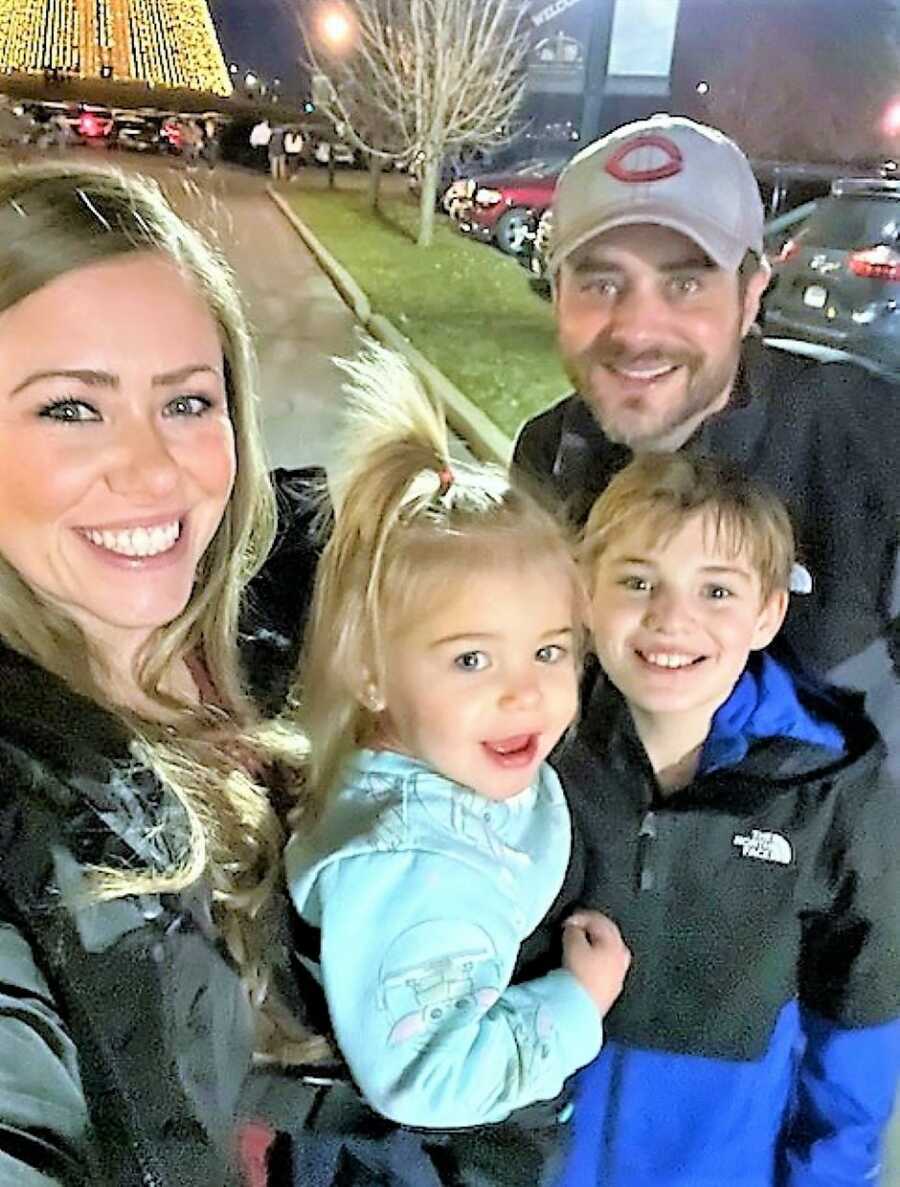 I met my wife 14 years ago. There is really nothing special or crazy about how we met. There is no story that will 'wow' you on how we met—we met, we dated, we laughed, and then we broke up. There was really no specific reason why we broke up, other than we were younger and not ready to settle down yet. Fast forward 9 years later, both of us had tragedies occur in our life. My grandmother, who I was very close with, developed brain cancer and quickly passed away.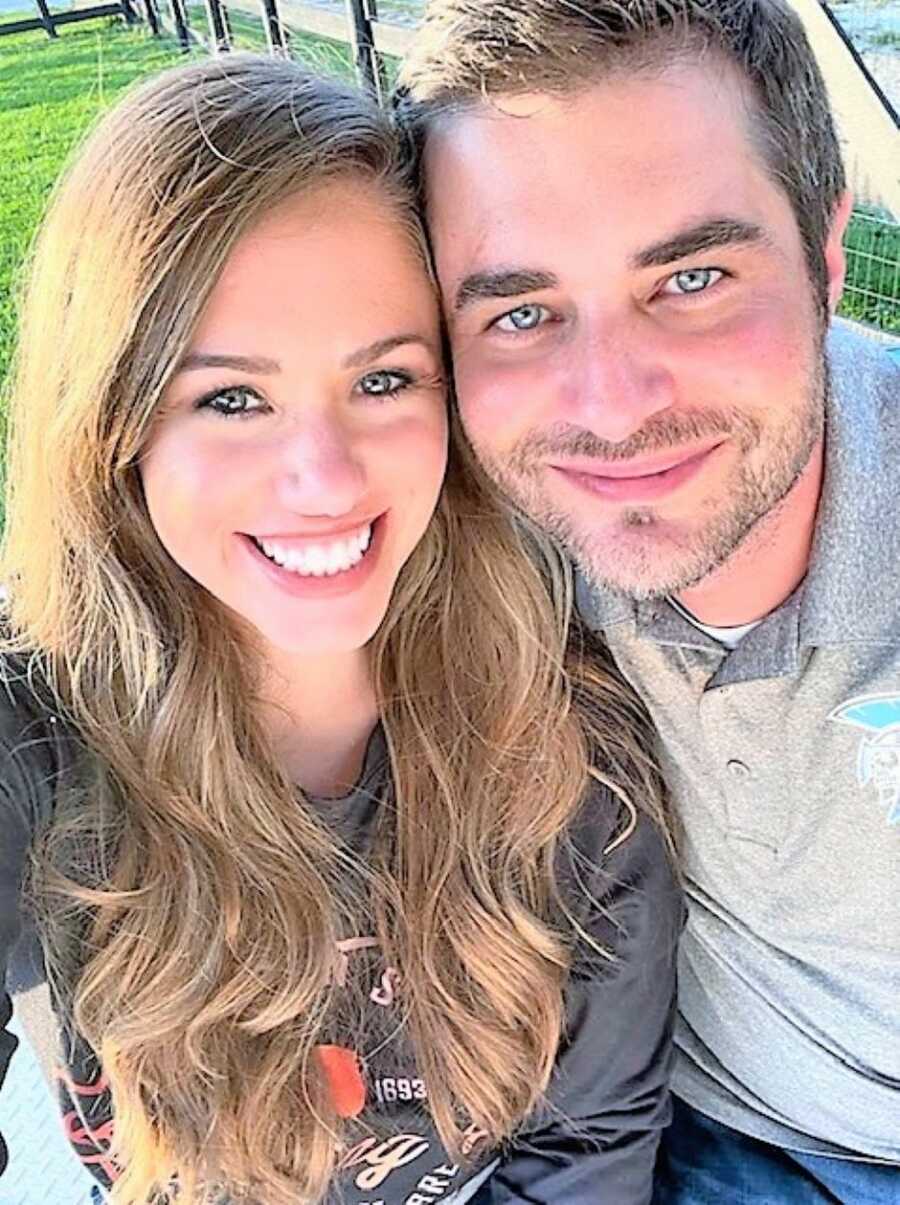 Sarah's father was in a motorcycle accident and also passed away. These two life-altering events brought us once again closer. Throughout the years we weren't dating, we still kept in contact. Also, during this time Sarah had a son, who I am lucky enough to call my son now. We began talking and really getting to know each other again, and on Christmas Eve 2016, a little boy in a green coat knocked on my door. This was the night I had the privilege of meeting Connor.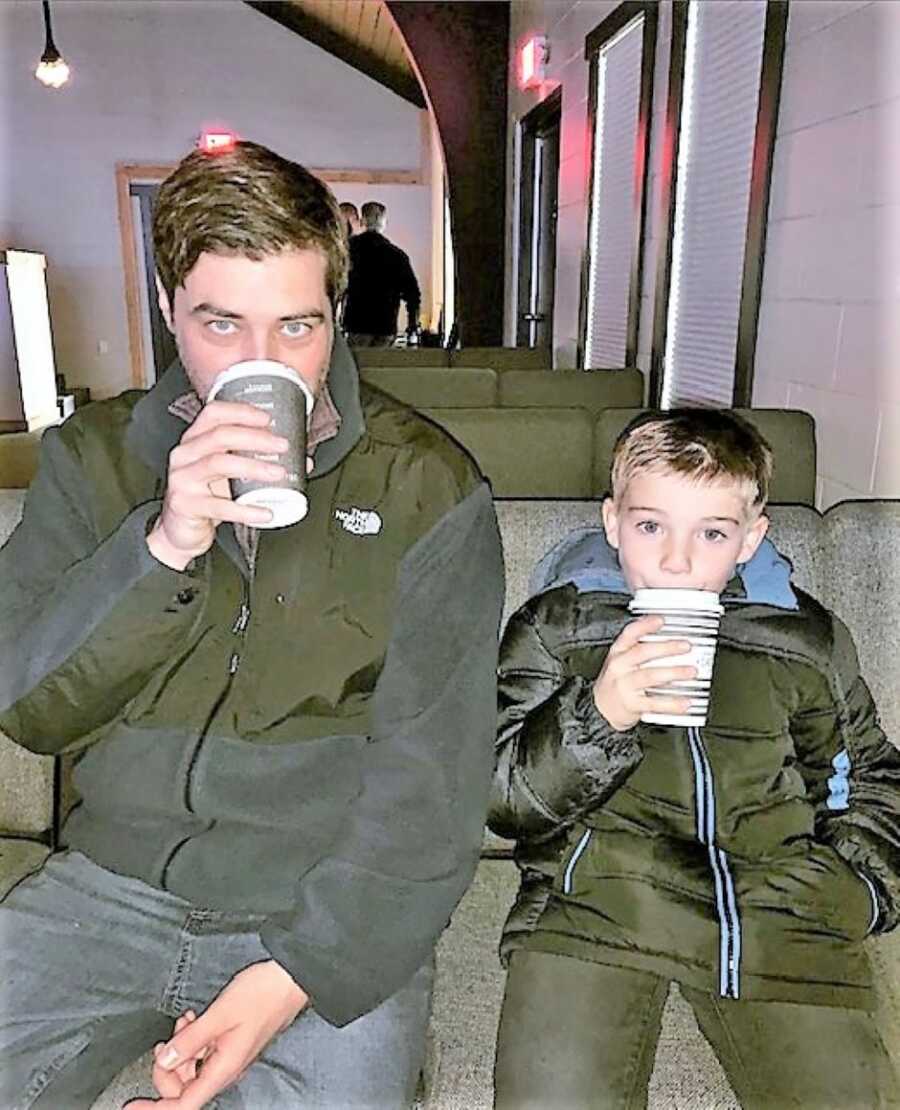 Fast forward to the end of that night, Connor was crying because he didn't want to leave me, and Sarah had to turn the car around so he could give me one more hug goodbye. It was already meant to be. Over the next several months, the three of us were inseparable. We talked every night, saw each other every day, whether on facetime or in person, and all began to feel like we were always meant to be a family.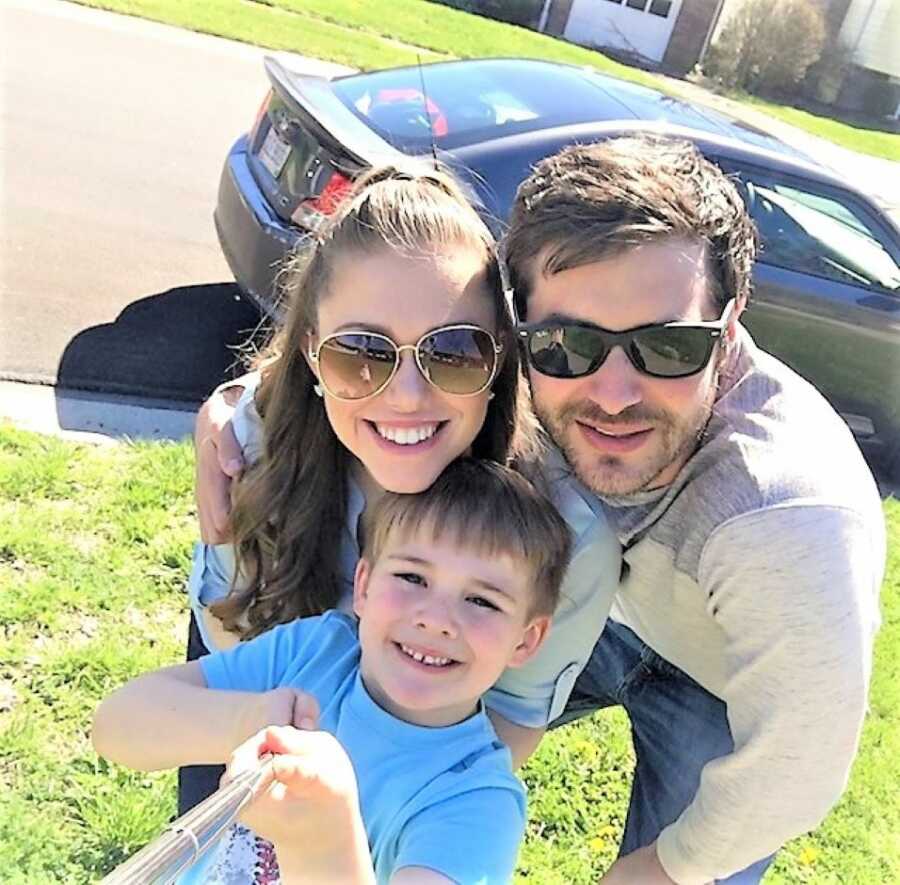 Becoming A Dad
One day, Connor and I were going out for a 'guys day,' and I looked in my rear-view mirror. Connor was staring at me. I smiled and asked him if he was okay. 'Yes, I'm okay, but I do have a question.' I asked him what his question was. 'Can I call you dad?' I started to panic. Realizing he is only six, I began questioning, why am I panicking? I sat quietly for a moment with him still staring back at me in the rear-view mirror.
I didn't give the answer he wanted to hear. I couldn't make this decision on my own. I had to talk to Sarah before answering this question. So, I simply told him we could talk about it with his mom. I got home that day and went straight to Sarah and told him what he asked. She of course asked me what I said. I told her we would discuss it another time. She told me he loves me so much and if I was ready, she was 100% okay with it, but by no means wanted to pressure me.
Now fast forward 1 week later, Connor and I were coming home from the grocery store. I once again looked in my rear-view mirror and saw those blue eyes looking back at me, the same way I saw a week ago. 'Can I please call you dad now?' I looked back at him and asked him if he really wanted that. He quickly said, 'More than anything else in the world!' This was the day my son began calling me dad.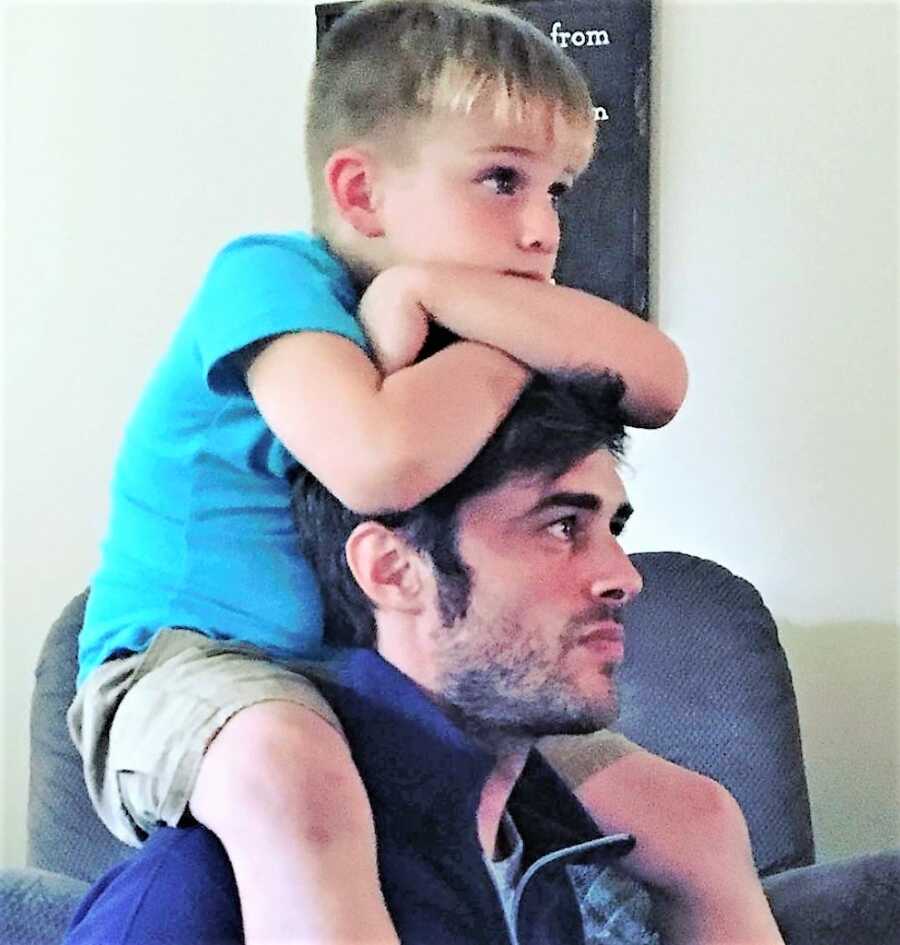 The next few months were filled with firsts. Donuts with Dad at school, our first little league baseball game together, and asking permission to marry his mom. Sarah and I got married Friday, October 13, 2017. Yes, Friday the 13th. At a Christmas tree farm. Did I mention it was a Halloween-themed wedding, and my walk out song was the 'Halloween' movie theme song? The wedding was perfect! Perfect fall night, family, friends, and fireworks. Connor was so excited! It was the first time he got to be a best man in a wedding—my best man, my future son.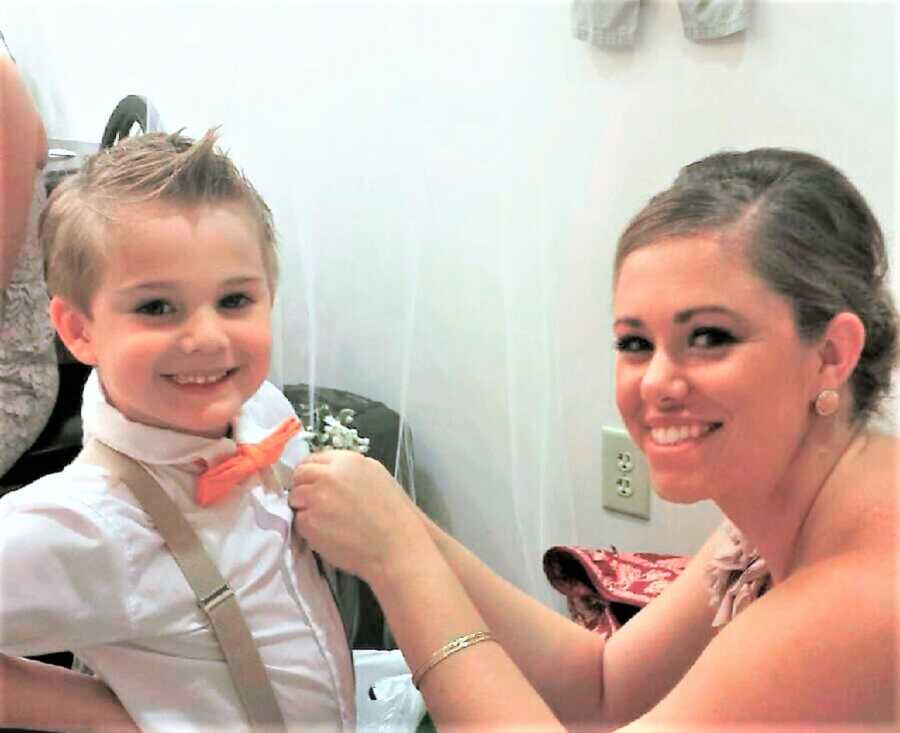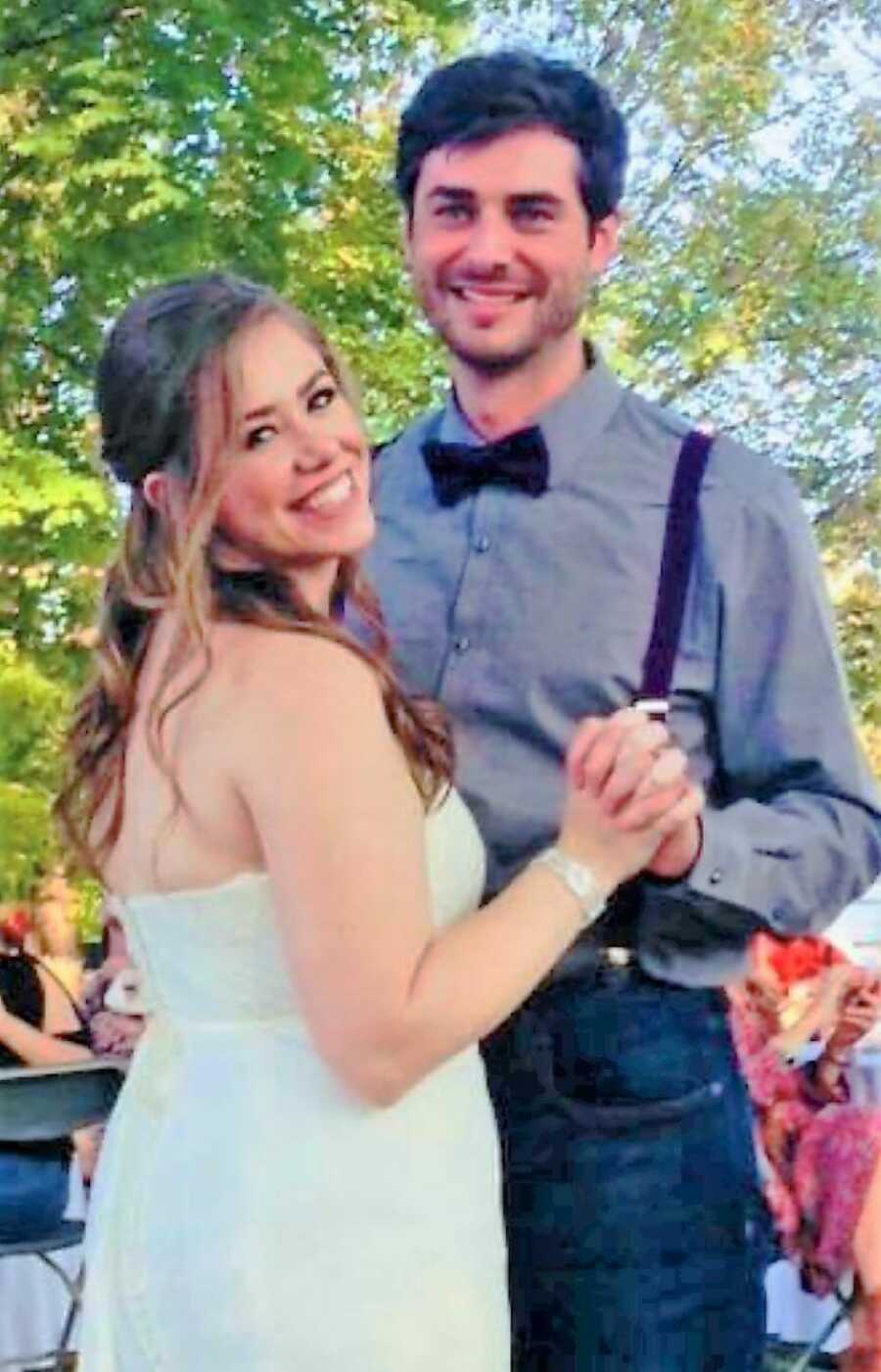 Expanding Our Family
Now that we were married, Sarah had a different last name than Connor. This didn't sit well with Connor, so he asked if he could change his name. We explained to him we couldn't just do that. There is a process, an adoption process. For months he begged for me to adopt him to have my last name. He wanted nothing else. He began writing his last name on his school papers to match his mom's and my last name. The teachers at the school were completely okay with it.
We talked more about adoption with him so he could truly understand what it meant. I asked him if he just wanted my last name or if there was another reason he wanted to be adopted. 'Well, of course I want your last name. But I want to officially be your son. You are my dad!' Sarah and I both knew he understood what adoption was at this point. He knew what he wanted, and Sarah and I both knew we wanted it more than anything too. We began looking into the adoption process at this time.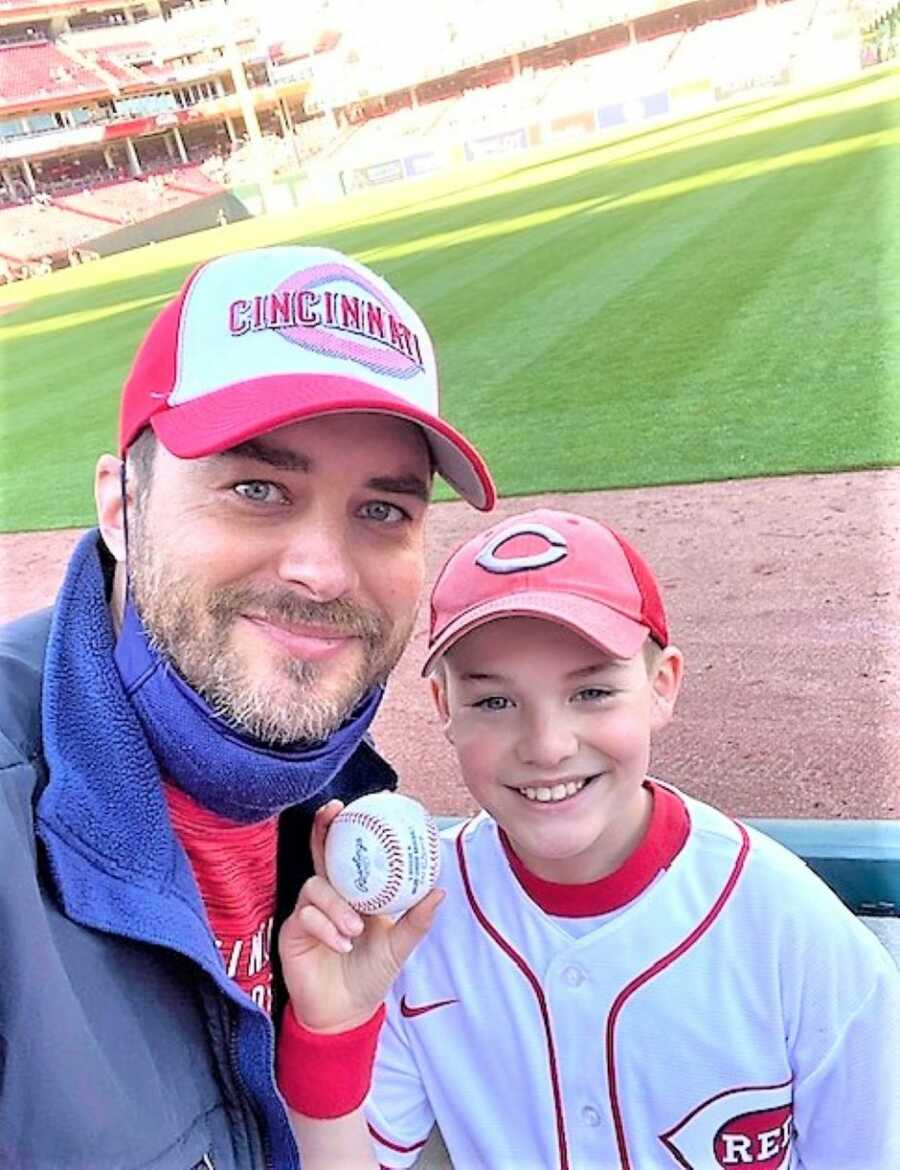 Also at this time, we were trying to have a baby. Trying, and trying, and trying! We were unsuccessful for over a year. We began to wonder if everything was okay, so we went to a fertility doctor. After running several different tests to make sure everything was okay, we were told everything looked great! So why weren't we getting pregnant? We tried some more. Connor wanted a sibling so bad. He talked about it every day. We talked to him about having a sibling and we were going to try and get him a brother or sister. He even had names picked out for his brother or sister already.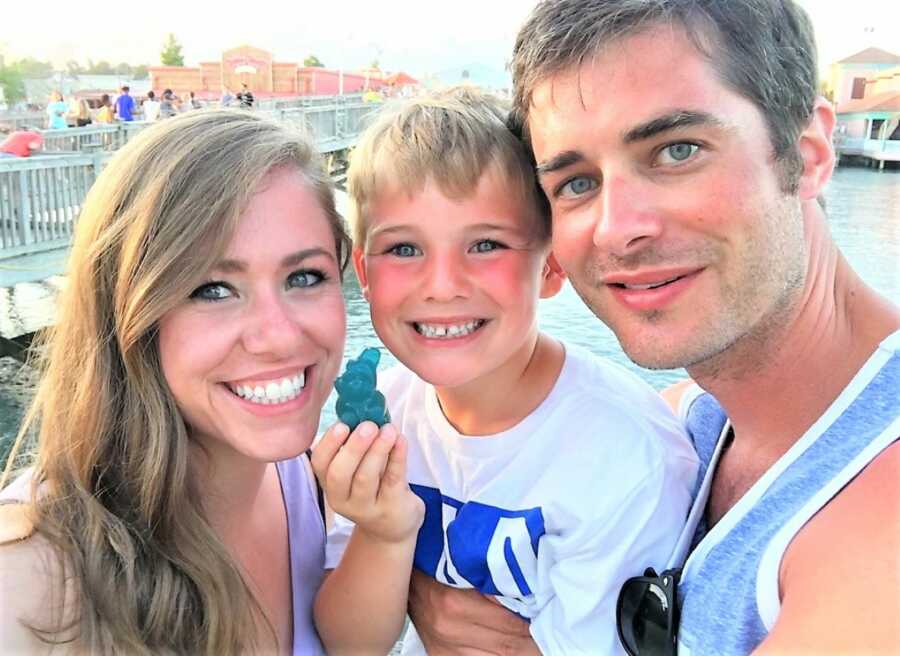 A few more months went on and still no success. Reading the pregnancy tests felt pointless because we already knew the answer. We went back to the doctor and began the process of them helping us get pregnant. We completed the first go around of fertility treatments and once again had unsuccessful results. At this point we made a deal with each other: We would try once more. If it didn't work, we would quit trying for a while and focus on just enjoying life with Connor as much as we could. We then began round 2.
August of 2019 was a very hot day! The kind of day that was so hot, pop-up rain showers could happen at any moment. It was 1:30 p.m. in the afternoon, and we had one of those pop-up rain showers with the sun still out. I was sitting out in the garage watching the rain when a rainbow formed right in front of me. Raining, sun out, and a rainbow—it was beautiful. The door swung open, my wife standing there with tears running down her cheeks. 'We are pregnant!'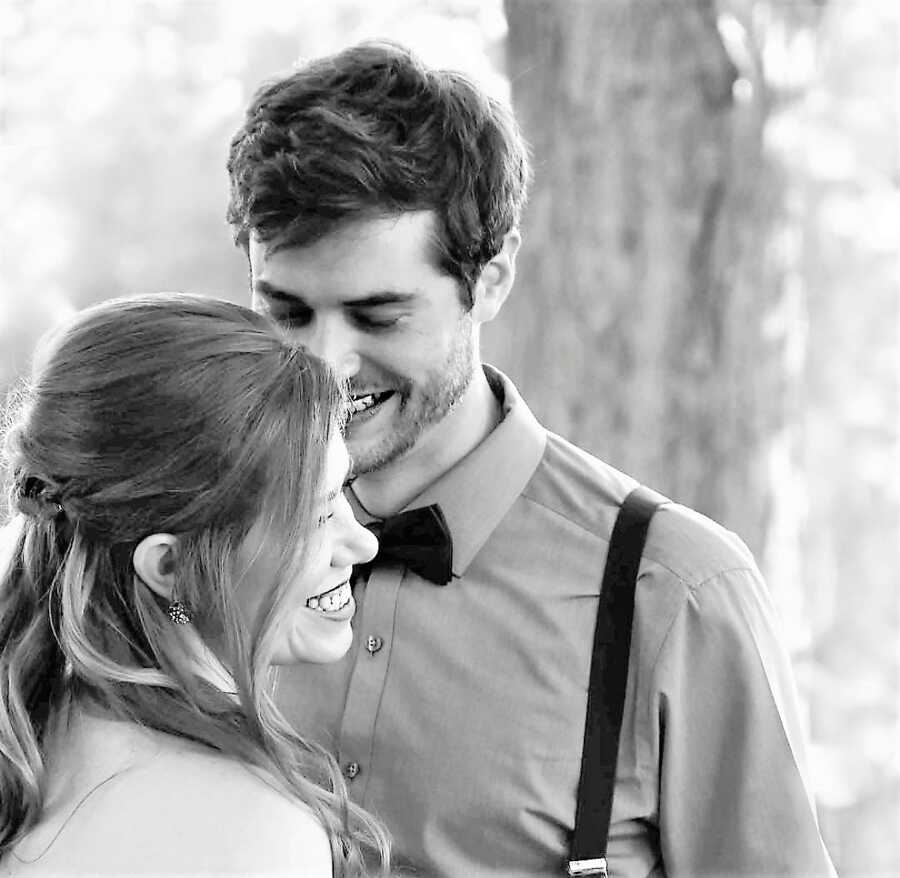 March 2020 began the pandemic. One month before our baby girl was to be born. We were told by the hospital I could not be there for the birth, nor could Connor. April 21, 2021 came, and we got news no other births were happening in the hospital that day and I would be allowed in the room with Sarah. However, Connor would not be. Everly was born the morning of April 21, 2021. She was beautiful. She won our hearts immediately. Little did we know what the next year would hold for us—lots of hospital visits and an adoption.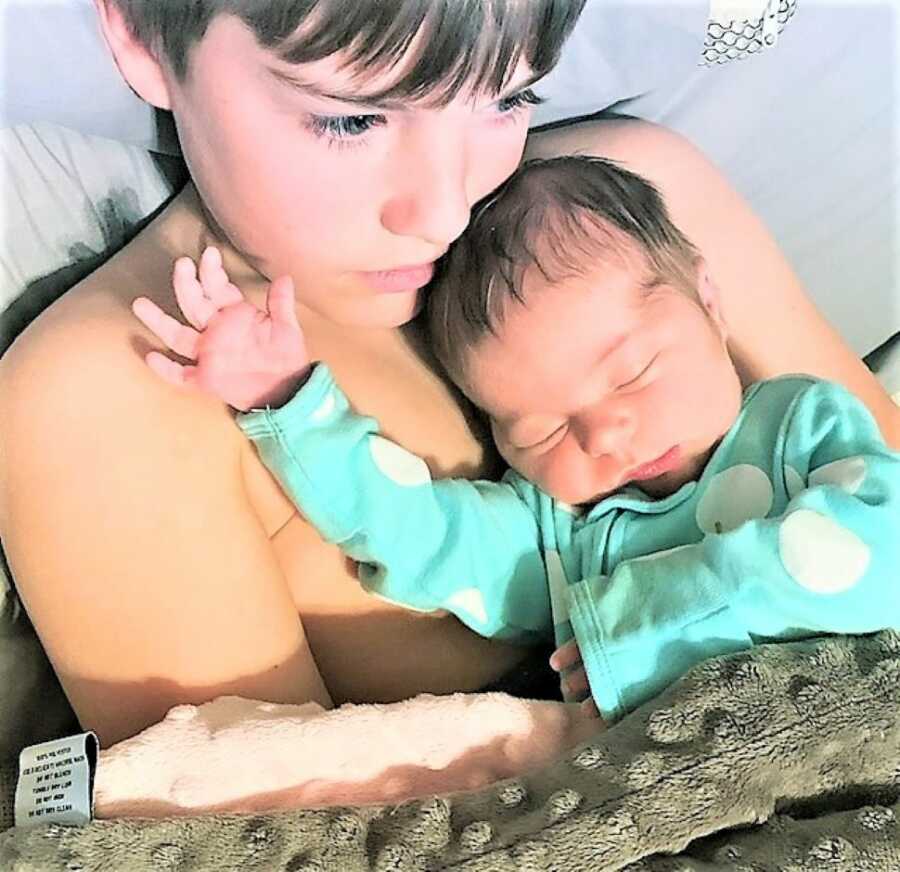 Growing A Platform
Having a baby during a pandemic is not ideal. Many of our family members didn't get the opportunity to meet Everly for several months after she was born. There wasn't much we could do besides stay in our house and protect her from what was going on in the world. We did crafts, learned to cook new meals, had our own happy hours, and had lots of facetime calls with family and friends. One thing we didn't plan on happening was growing a platform on social media after starting a TikTok.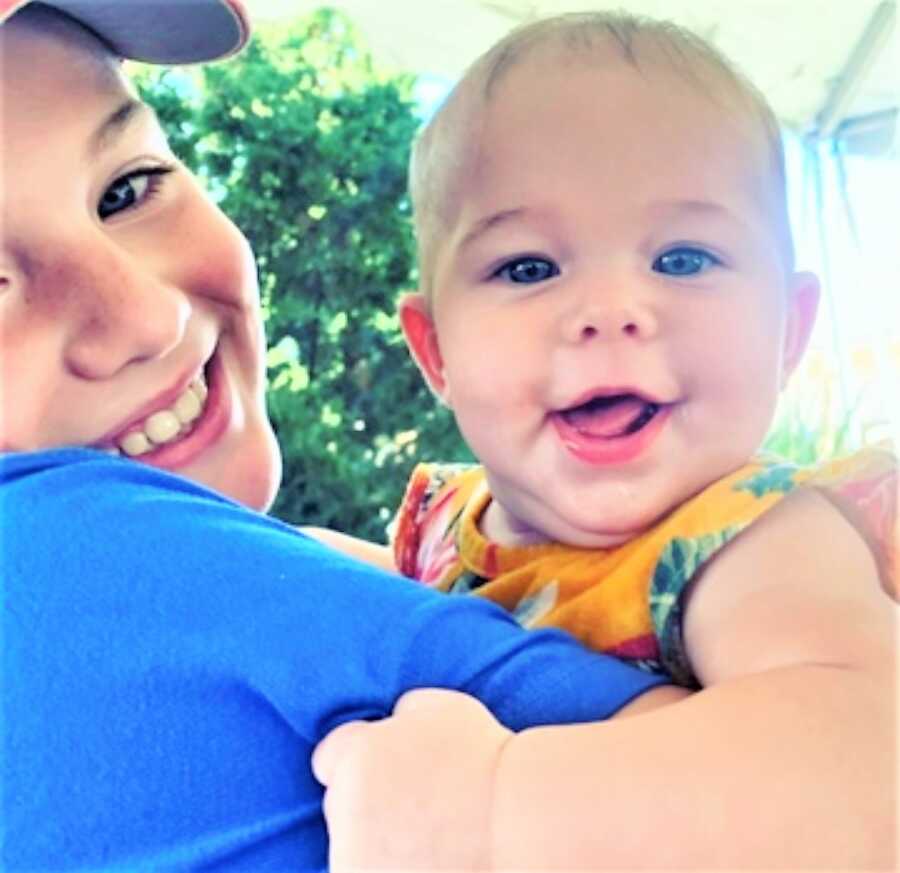 Connor and I started a TikTok account, known as 'BadicalDadical,' for fun. I knew nothing about TikTok, or really anything about social media. We started posting father and son videos from pranks, bloopers, to us just being goofy. One Friday night, we posted a video that received hundreds of thousands of views and gained us 25,000 extra followers just over night. We have continued posting these videos and now have 115,000 followers and continuing to grow. We have since began a YouTube, Twitch, and Instagram account.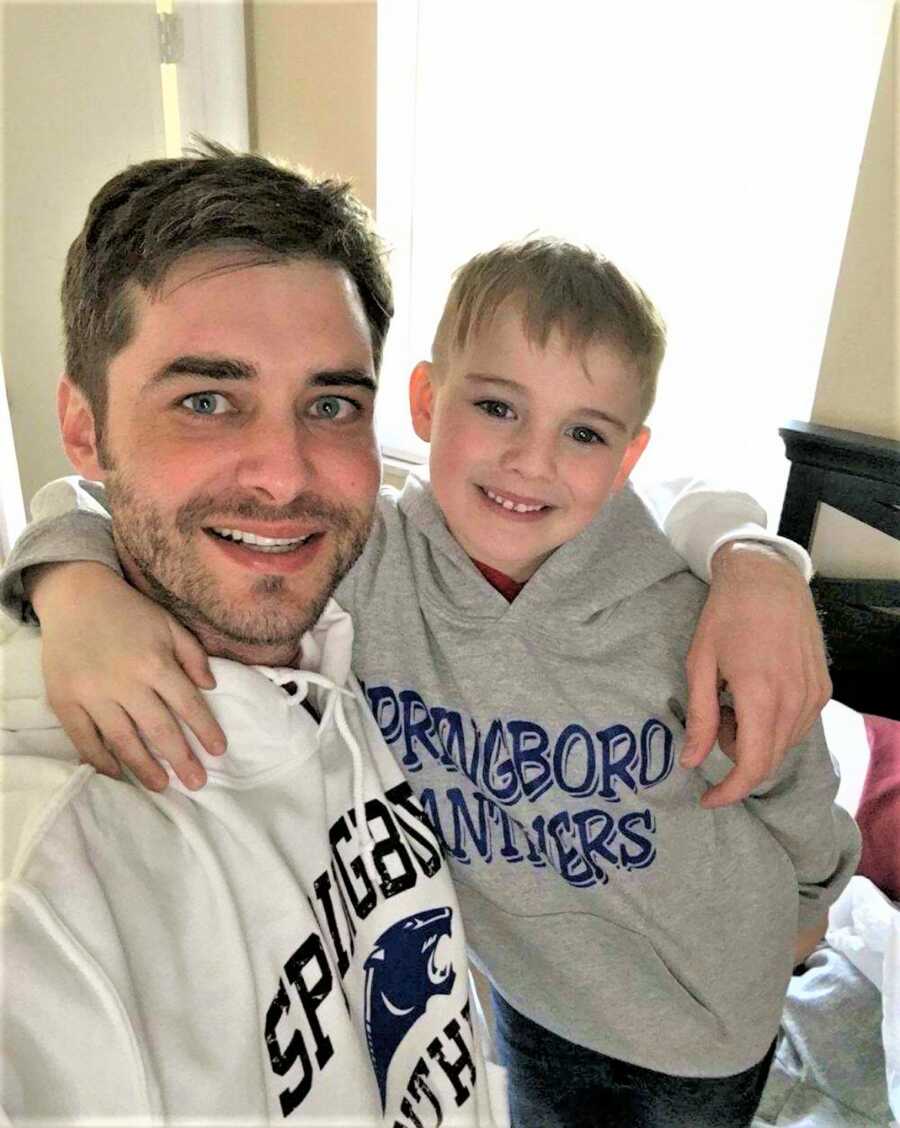 We even have our own app in the Apple and Google Play store called Badical App. Doing this has brought us even closer, gave us the opportunity to find new friends, and gave us some amazing travel opportunities. Connor never had a relationship with his biological father, which I completely understood and related to as my father was never in my life growing up. I have always vowed that when I did become a father, I would never take the responsibility and privilege lightly like my father did. Him not being there just made me stronger.
Adoption Process
It was in the summer of 2021 when the adoption started to become not just something we dreamed about anymore. This is when it started to become a reality. One summer evening, I contacted his biological father and asked him if he would sit down with me and discuss Connor's future with me. He agreed and the next day we sat and had a three-hour conversation. We had a great conversation. He realized how happy Connor was and what this meant for Connor. He agreed to support this adoption and gave me his blessing to be Connor's adoptive father.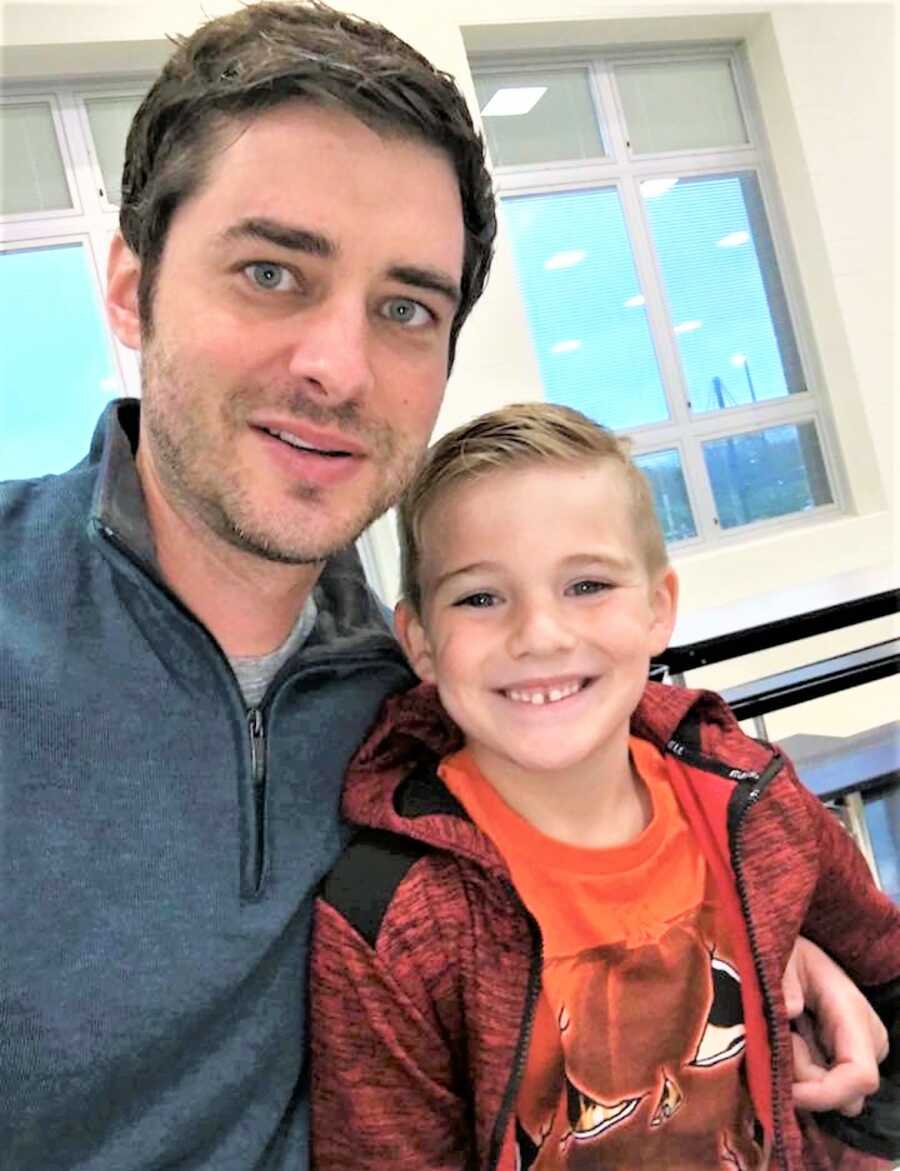 I quickly rushed home and told Sarah and Connor the news. Tears filled Connor's eyes as he wrapped his arms around me and didn't let go for well over a minute. He knew his dream, my dream, and Sarah's dream was about to come true. As we prepared and began the adoption process, we took a trip to a cabin in Indiana to spend the weekend with Sarah's family. It was a beautiful weekend spent out on a lake. Our daughter Everly seemed to be enjoying the trip, but something seemed off with her.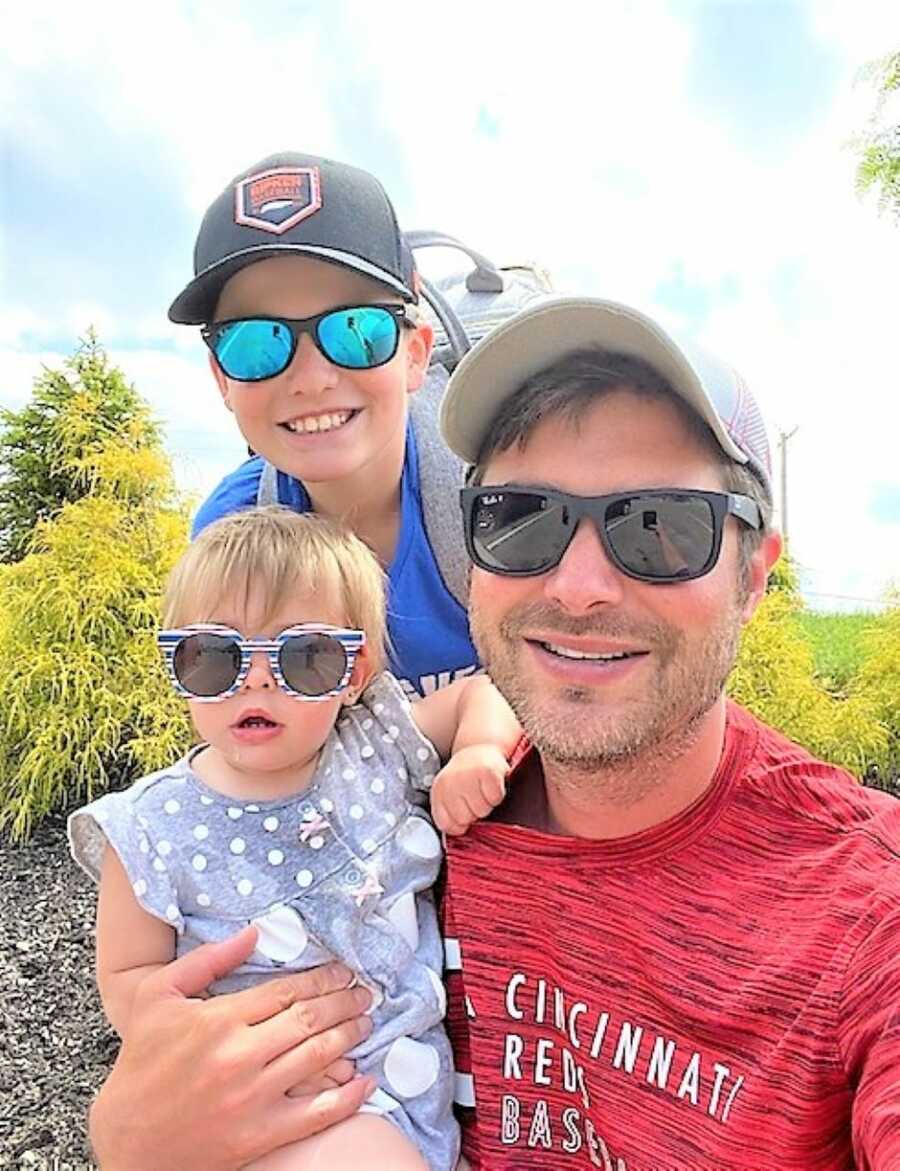 We thought maybe she was coming down with a cold. We got back to the cabin after being out on the lake and Everly began to have a seizure. This seizure was the start of several more to come. For the next couple of months, we were in and out of the hospital with Everly with an infection she got. This infection caused the seizures and her sickness for the next couple of months. Today, Everly is very healthy and happy as can be. However, she is definitely giving the name 'terrible two's' credit with her little attitude.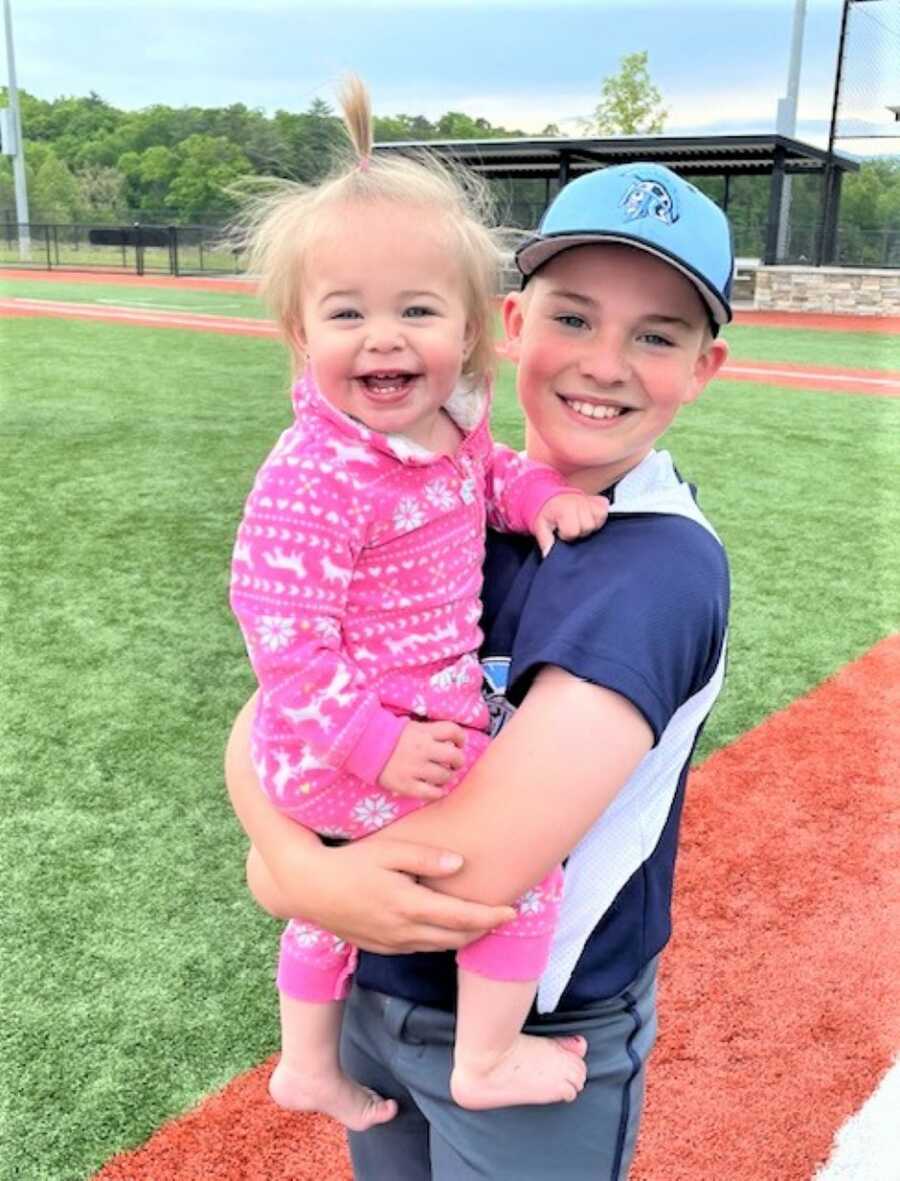 April 5, 2021, had arrived. Also known as our adoption day. This wasn't the typical adoption you may have seen or heard about. We were not in a courtroom. We were in mask at our lawyer's office. This adoption happened over the phone with our judge. We didn't care how it happened. All we cared about is that it did happen. The moment, the words, and the emotions are all things that will never leave this family's memory. Connor would also ask, 'Why can't I be adopted?' It was never an easy answer like he wanted it to be. I would always tell him it will happen one day and I promised.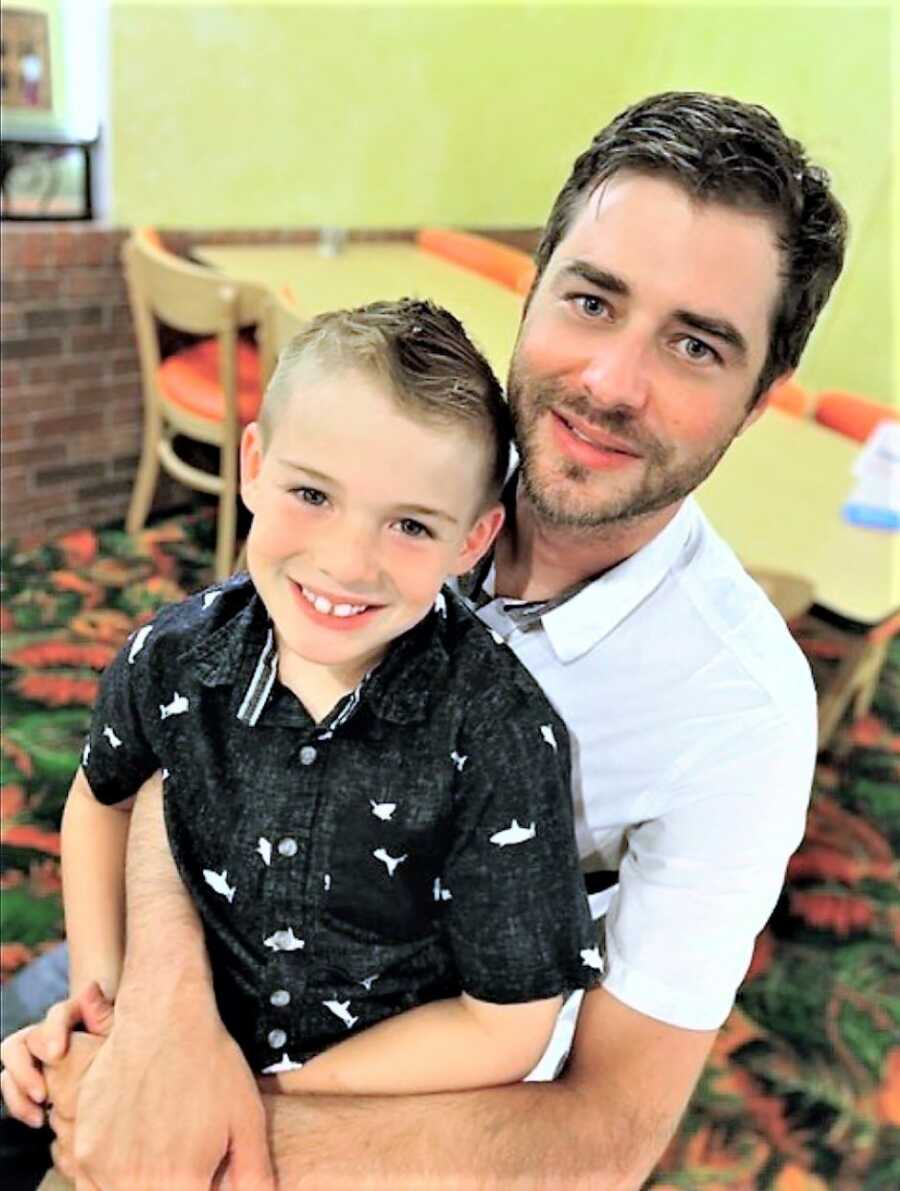 I told him it could be in a year, or 5 years, or when he turns 18, but it will happen. We agreed to take a trip to wherever he wanted to go in the world when it did happen. This trip hasn't happened yet, but it will one day. On April 5th, I finally got to tell him he was officially mine, officially adopted, and officially a Julian! Connor was picked up out front by a stretch limo, and taken to celebrate with family and friends. On the way to celebrate, he rolled down the window and screamed, 'I'm adopted. I'm a Julian!'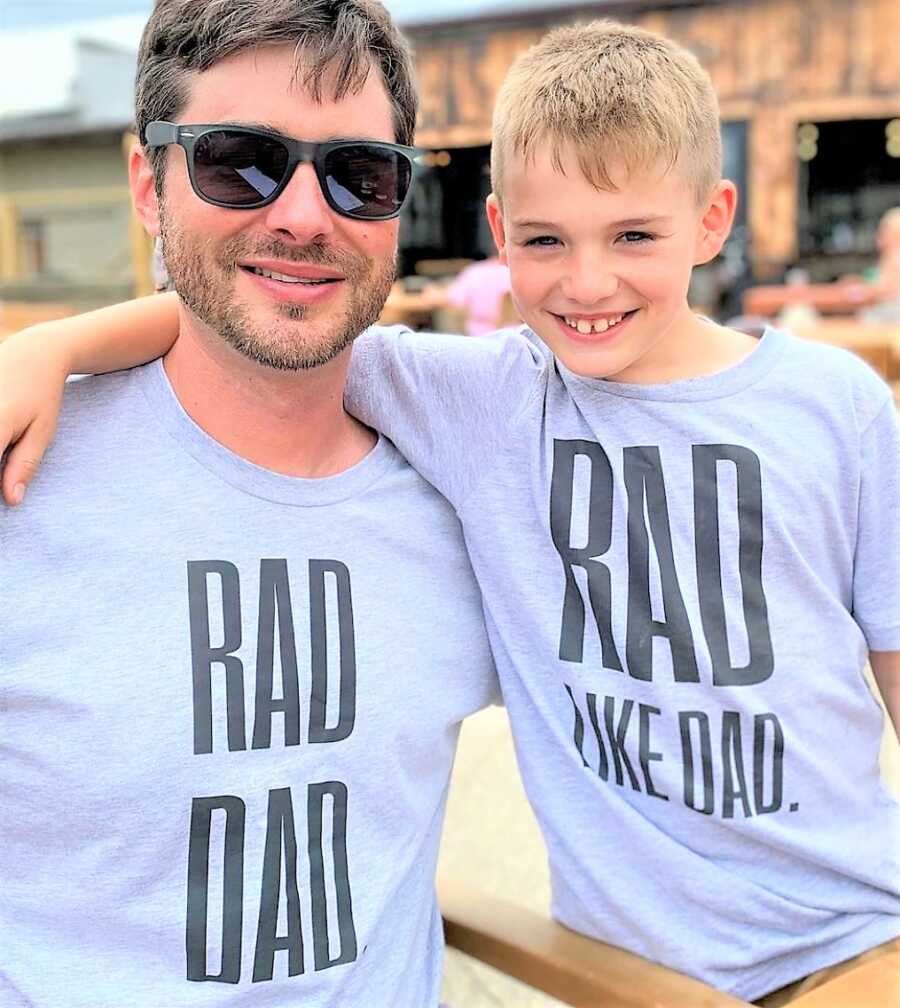 The process of adoption was not easy. It was not easy to deal with my son's emotions, or my family's emotions. It was not easy to answer questions about adoption, or to answer questions from my son about how to answer the kids at school when they asked him why his last name was different. Many things were not easy through the process, but every single tough thing about it was worth every single moment I have with my son now. He was my son the first time I met him on Christmas Eve. He was my son the first time he asked to call me dad. He was my son at our wedding as my best man.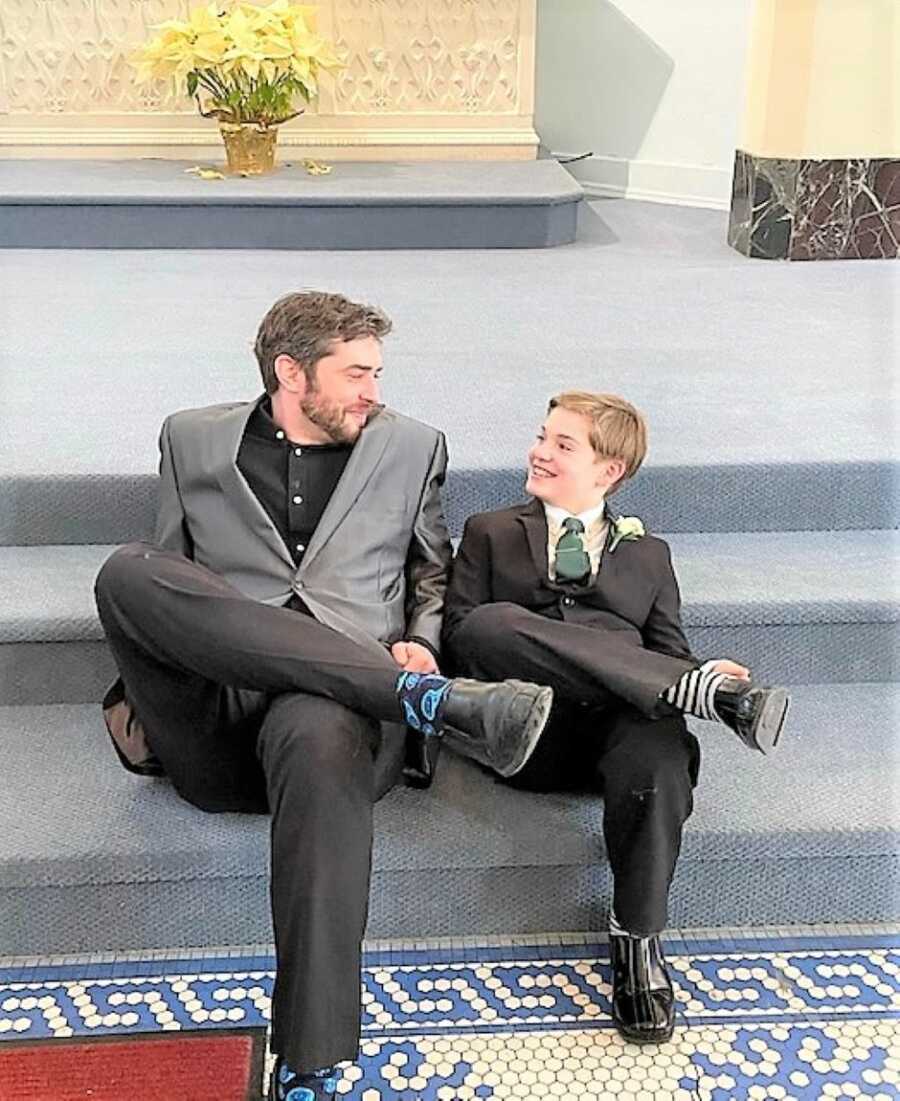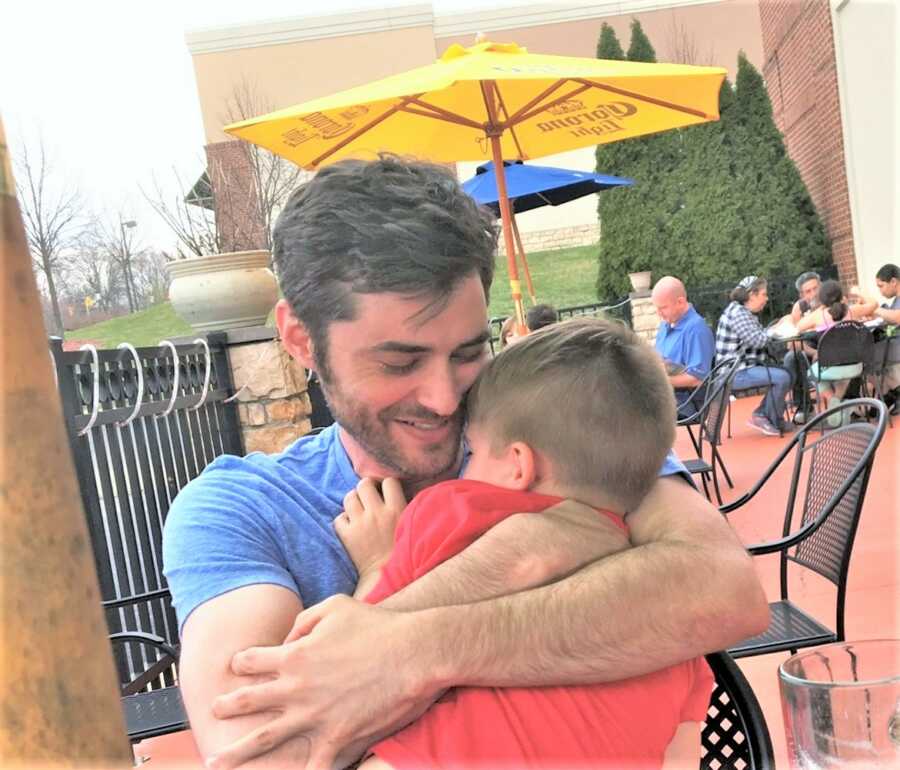 He will always be my son and I will always love him. My son inspires me to be better and to never give up hope on anything. During the adoption process, when he could see I was having a tough day, he gave me the most powerful advice that I would like to share with anyone else going through an adoption process, 'Dad, don't give up hope and keep fighting, because we will win!'"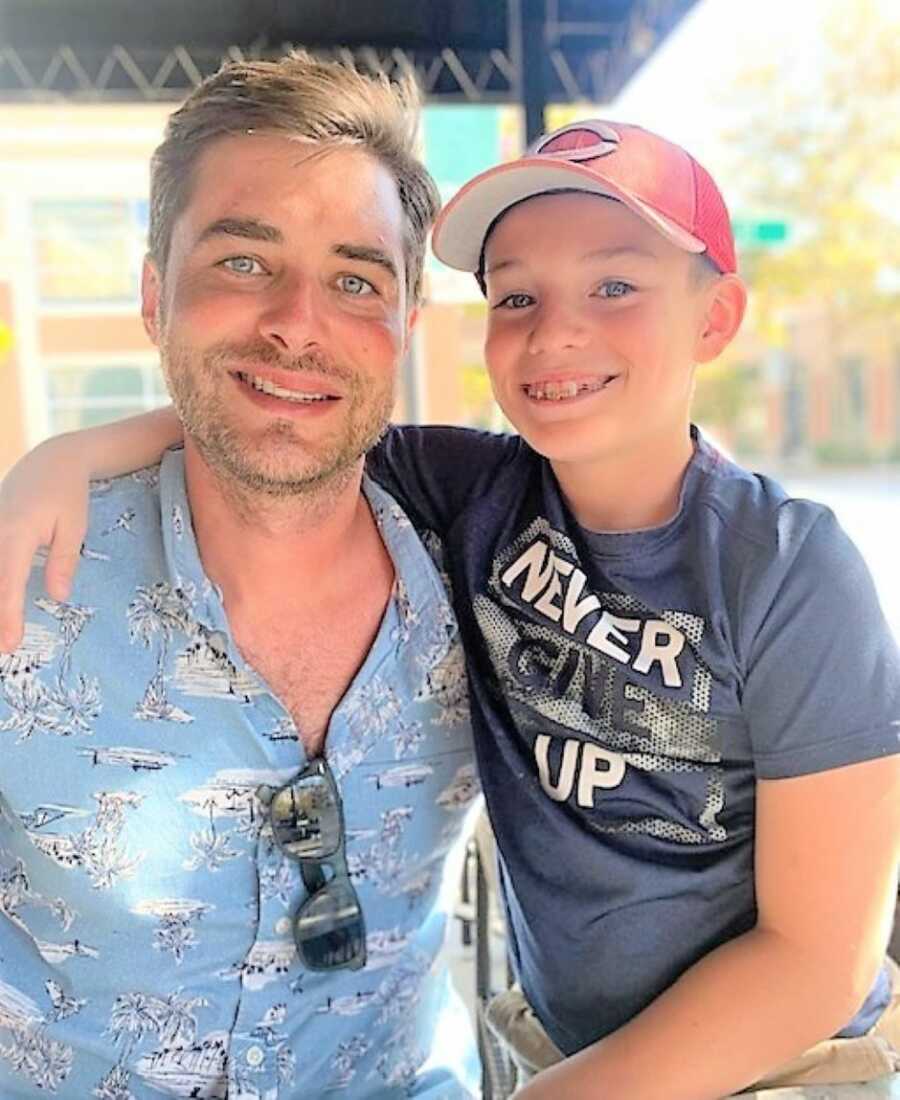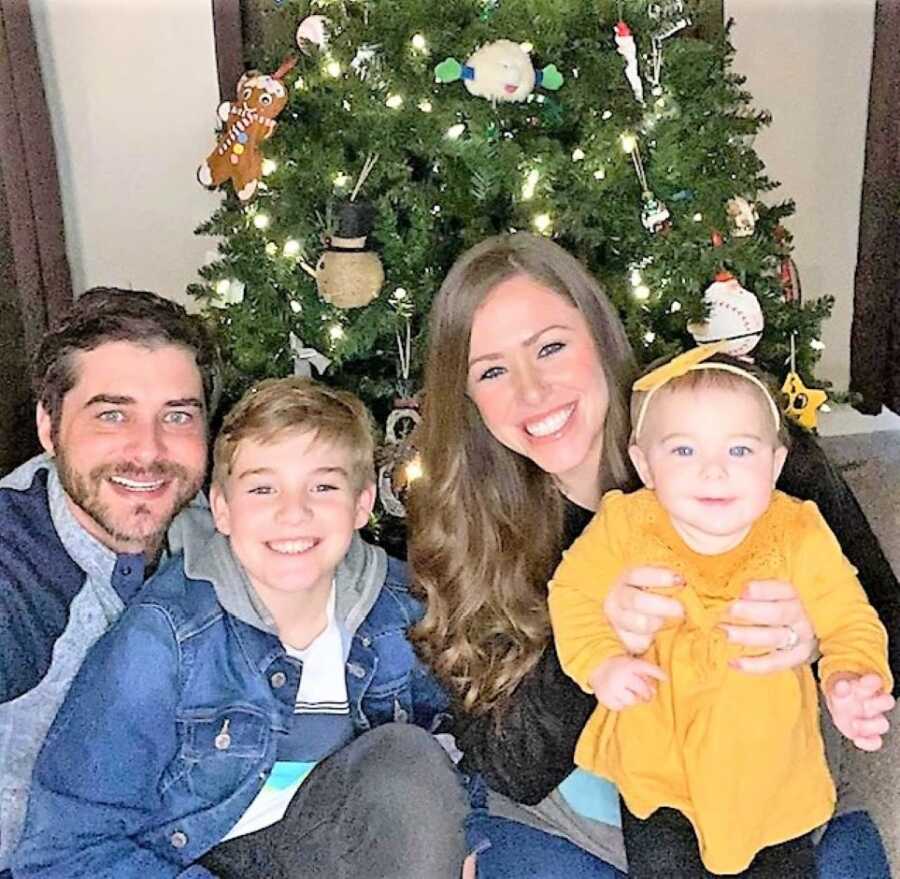 This story was submitted to Love What Matters by Derek Julian of Springboro, Ohio. You can follow his journey on TikTok, Instagram and Youtube. Submit your own story here and be sure to subscribe to our free email newsletter for our best stories, and YouTube for our best videos.
Read more stories like this:
'We have a 3-year-old boy. His mother is homeless. No one will take him.' Our jaws fell open. 'We'll be at your house in 30 minutes!': Couple adopt 4 children from foster care, co-parent with birth mom
'At 11, his adoptive parents abandoned him at a hospital, never to return. 'Mr. Peter, can I call you my Dad?' I began to cry uncontrollably.': Single dad adopts 11-year-old boy from foster care after biological, adoptive family abandon him
'Your little brother is being life flighted. I don't know what happened, but it seems your father hurt him.': Woman adopts sisters from foster care after father jailed for killing 5-year-old brother
'I've never had real parents before. I've waited my entire life to be treated the way y'all treat me.': Couple adopts 18-year-old who was 'abandoned by his birth mother with no name'
Help us show compassion is contagious. SHARE this story on Facebook with family and friends.