Teen Pregnancy
"Standing in the aisles of Target during the holiday season feels bittersweet these days. I'm overwhelmed with a list of Christmas gifts my now 16-year-old daughter is requesting and preparing my bank account for the dramatic hit.
Things like an iPhone 13, Airpod Pro's, and a Macbook stare back at me on the text message she sent just weeks ago. My goal is to make sure my firstborn child has all of her wants and needs met, but it hasn't always been this way.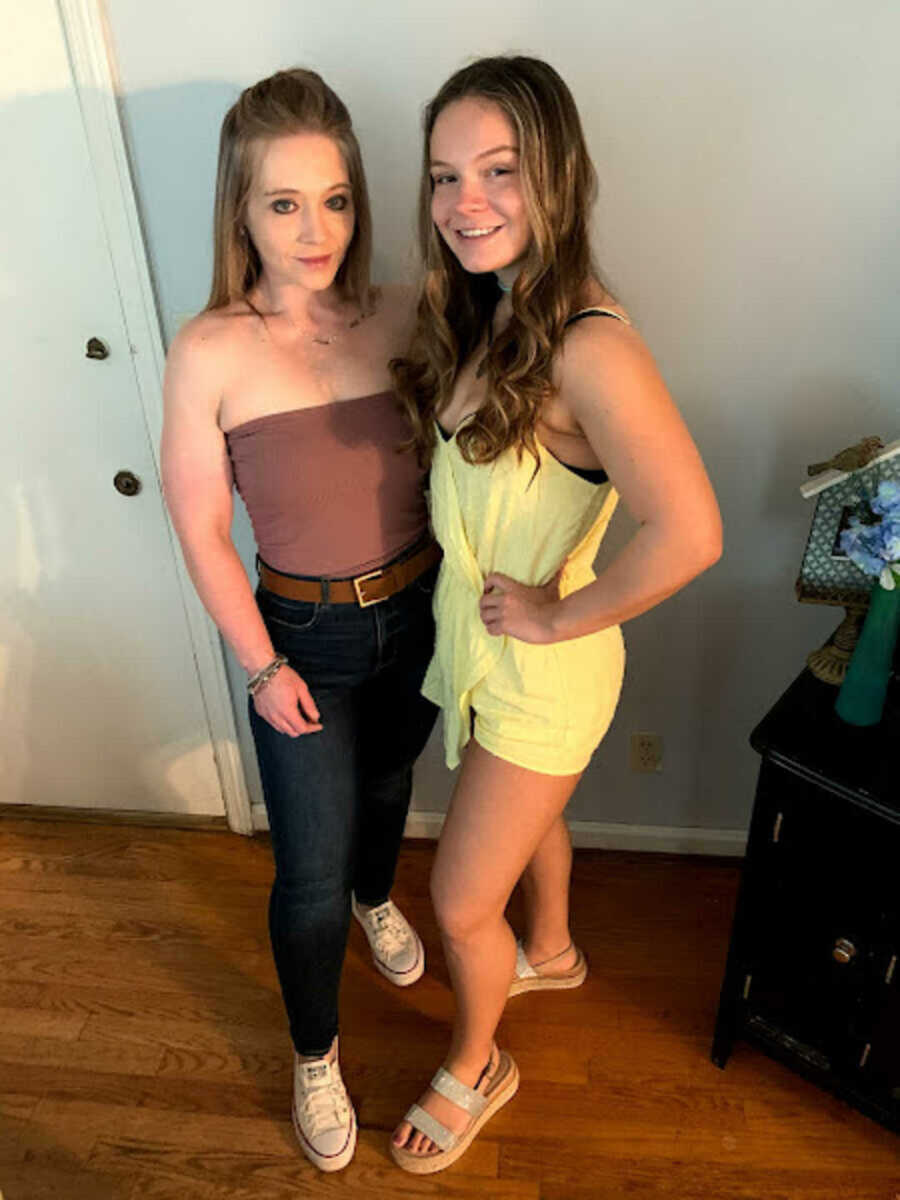 I saw two pink lines on a pregnancy test in September of 2004. I had just moved into my first apartment six months prior and had spent all six of those months juggling drug addiction, in addition to learning how to manage my newfound independence.
I was barely 18 when I learned the one-night stand I had three weeks prior turned me into a mother-to-be.
Poverty & Addiction
Six months prior to this day, I had just moved into a three-bedroom apartment with my best friend and roommate, who also happened to be 10 years my senior. I left home where I lived with my mother and step-father, eagerly pursuing my own independence.
I had just dropped out of high school and was working in a call center making $6.25 an hour. If I'm being completely honest, making good decisions that supported a quality lifestyle in my first year of adulthood certainly wasn't one of my strong points.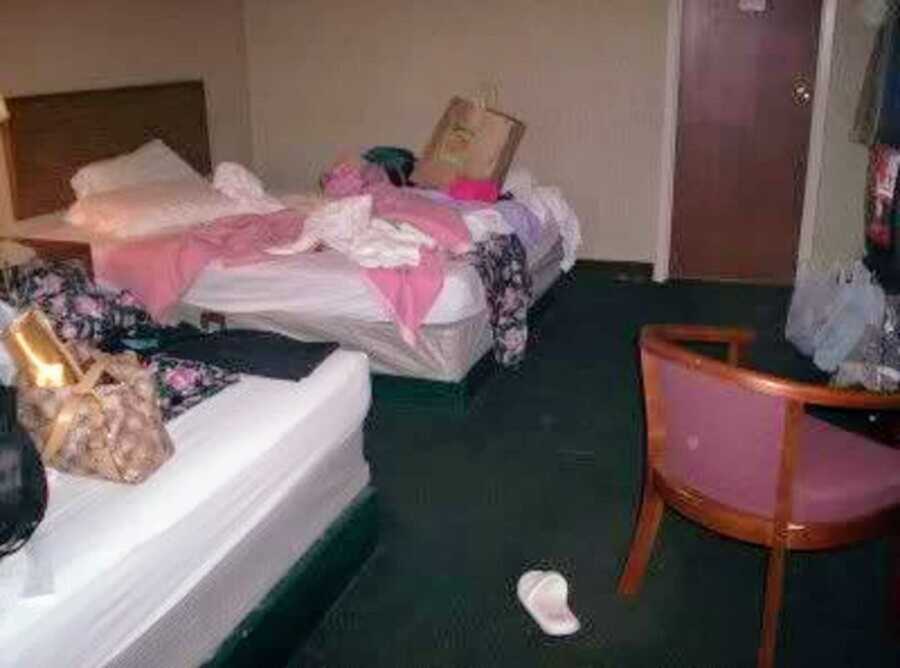 While I was learning how to accept my rent payment would be a week or two late, my roommate informed me she was using heroin and began pressuring me to use it along with her.
As a little girl who spent the first seven years of my life being raised in a household with my grandfather who also happened to be a veteran police officer, I had always sworn using drugs was something I would never, ever allow myself to do.
I was only five when we drove down the highway and he spoke to me about the dangers of using hard drugs like crack cocaine and heroin, and I promised him he would never have to worry about me being 'one of them.'
'No, no, I'm not going to try it,' I firmly reiterated to my roommate for three solid days after she repeatedly pressured me to try 'just one line.' But after she insisted over and over again I would 'feel like a million bucks,' I caved.
I not only caved, but I also fell in love with the light brown powder I was sucking through my nose — while never even once thinking about the dangers of becoming addicted or overdosing. I was young, I was free, and I wasn't going to let anyone tell me any differently.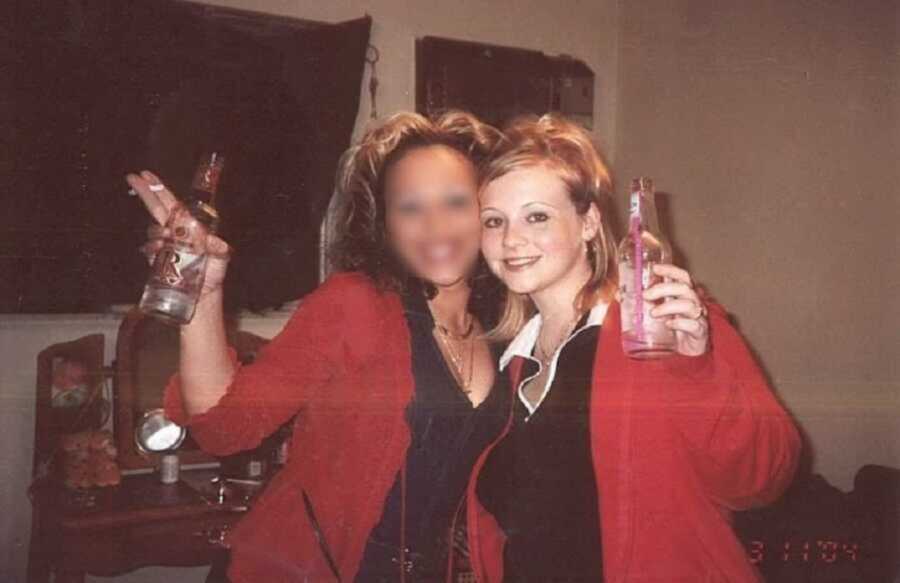 But there I was, standing in a bathroom on a sunny September afternoon with my mother insisting I was pregnant and needed to take a pregnancy test. 'You're completely out of your mind. There's no way I'm pregnant!' I firmly exclaimed to my mother after she pleaded with me to take a pregnancy test.
I had been living on the wild side ever since my early teenage years and while feeling fully invincible, I just knew she was wrong.
I sat in the tiny, retro-pink bathroom while eagerly planning out my next fix after I proved to my mother I wasn't pregnant and could quickly find an excuse to push her out of my apartment.
After reviewing the test, I threw it in the garbage, walked out of the bathroom with my head held high, and exclaimed, 'It's negative! I told you it would be negative!'
Call it a mother's intuition or just a strong premonition I was wrong, my mother went behind me, dug that test out of the garbage, and rocked my whole world. 'Sarah! Did you not see the second line? You are absolutely pregnant!'
16 years later, I promise I can still remember how I felt the moment the world stopped turning and I realized I was on my way to motherhood.
Pregnancy Journey
I made an immediate decision to keep the baby and saw it as a God-given opportunity to force myself into sobriety. That afternoon, I sat on my bed and called my mother's husband, who had been my step-father for the last five years, and broke the news to him.
My parents were virtually the only support system I had and I knew the only way I could make this work was with their monetary and emotional support.
'Where is the father of this baby?' my step-dad reluctantly asked me after I broke the news to him. I didn't have an answer for him because his guess was as good as mine was. Her father was simply a man I had known for two hours while we threw back shots of Vodka and drunkenly expressed our desires to be alone together.
Within the next two weeks, I managed to get my hands on a phone number for the man who had recently turned me into an expectant mother. I dialed his phone number, my body shaking all out. 'Hey, I'm not sure if you remember me or not, but you need to know I'm pregnant and due at the end of May.' He was beside himself.
'That's not even possible! We were only together one night! You're not going to pin this baby on me!' It was obvious he wanted no place in my baby's life, and so I willingly accepted my title of 'baby mama' and knew I was on my own.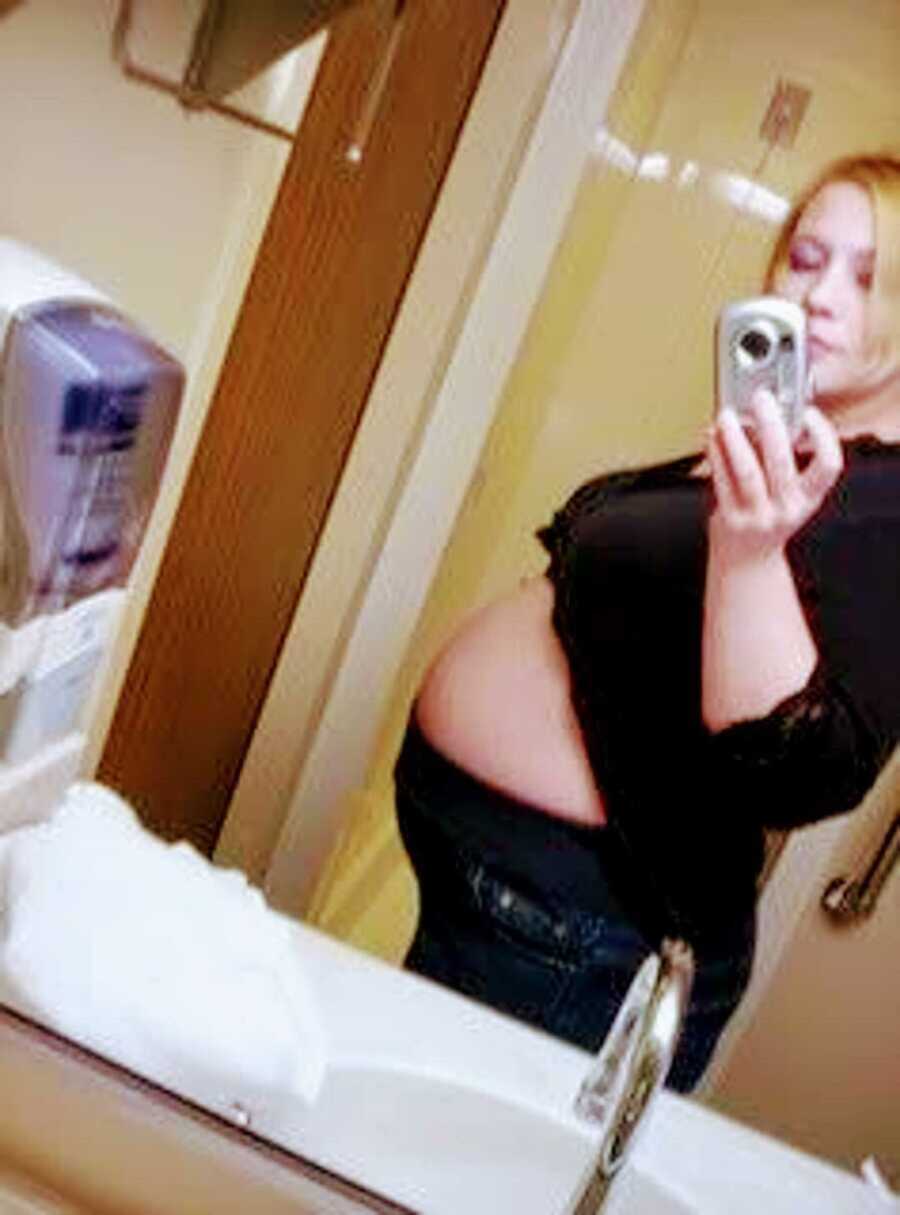 Giving Birth
I reluctantly made the decision to move back home and became completely dependent on my parents again. In June of 2005, I was called 'mom' for the very first time. Her name was Emily Rebecca, and the moment I laid eyes on her for the very first time, I was hers and she was mine.
Feeling a love like that was something I could have never, ever even begun to imagine.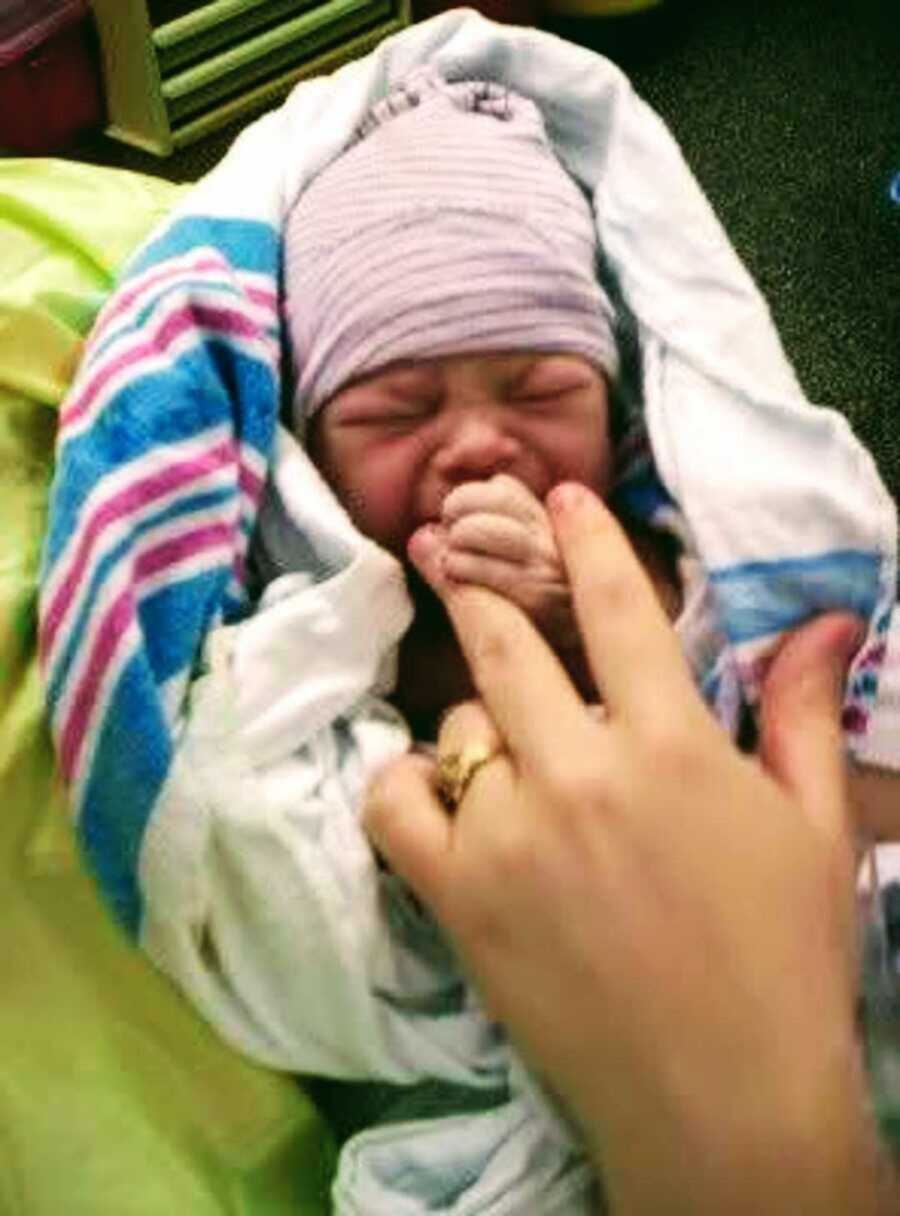 My parents were kind enough to allow me to stop working so I could put all of my focus on raising Emily, despite their own financial struggles. I can still remember my step-dad buying her the expensive Pampers diapers because of her sensitivity to off-brands, and knowing their own struggle to keep their heads above water.
It was little things like this that proved this little girl was loved beyond measure.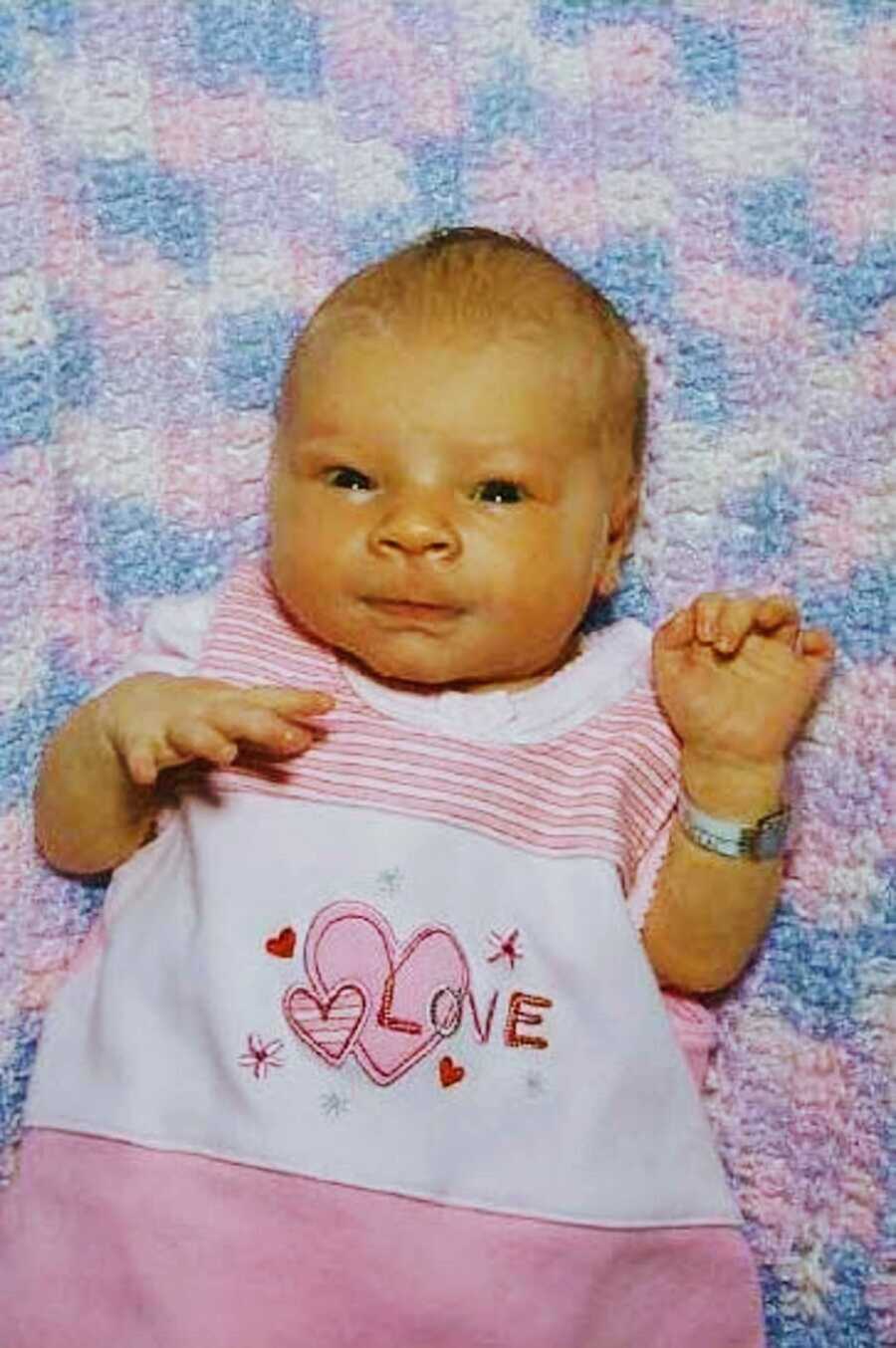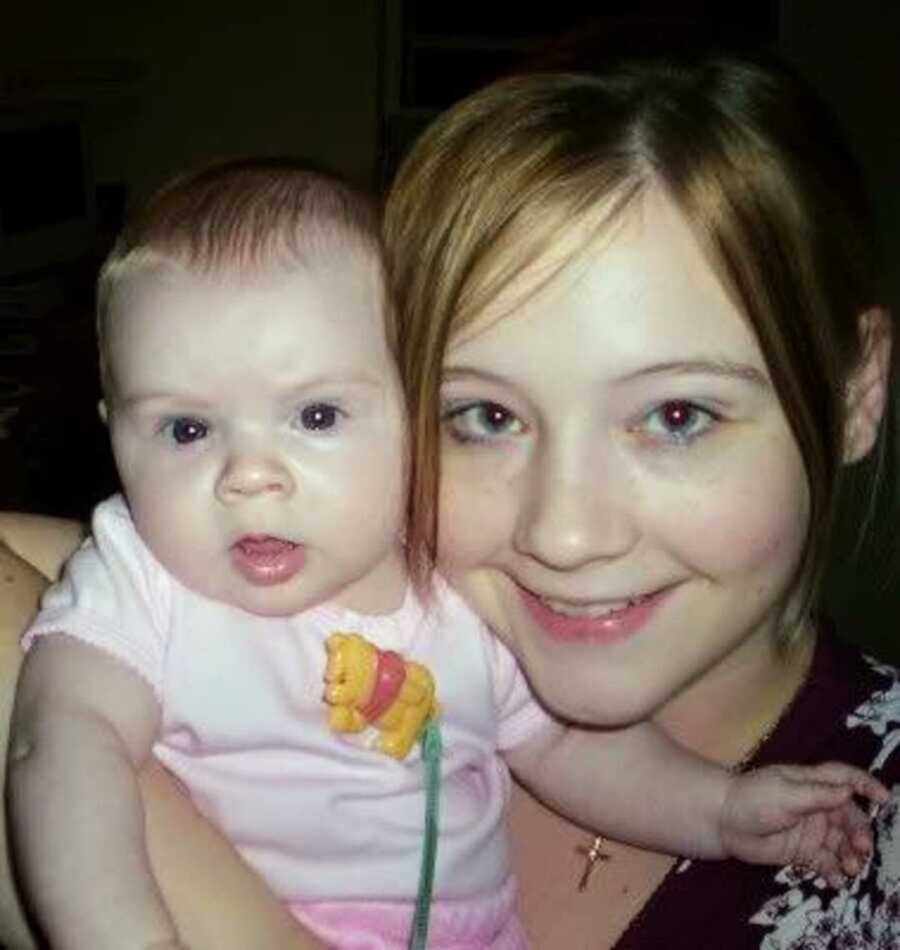 Young Motherhood
I made it through the first year of motherhood with their support, and we all found so much joy in watching Emily say her first words, take her first steps, and begin to potty train.
As Emily headed into her second year, I began to realize I needed to start making something of my life, for her sake. I was a high school dropout, had no car or driver's license, and relied heavily on my parents to meet all of our needs.
In the fall of 2006, I watched all of my friends graduate college while proudly flooding my social media account with photos of them in cap and gown, pursuing the lives they had always dreamed of.
That same year, I moved my little girl and me into a maternity home in another state that housed young single moms and their infants/toddlers. It was a chance for me to finally become the mother Emily deserved.
Despite being terrified, my love for Emily overcame fear, and soon we were living in a tiny one-bedroom apartment on Orphanage Road.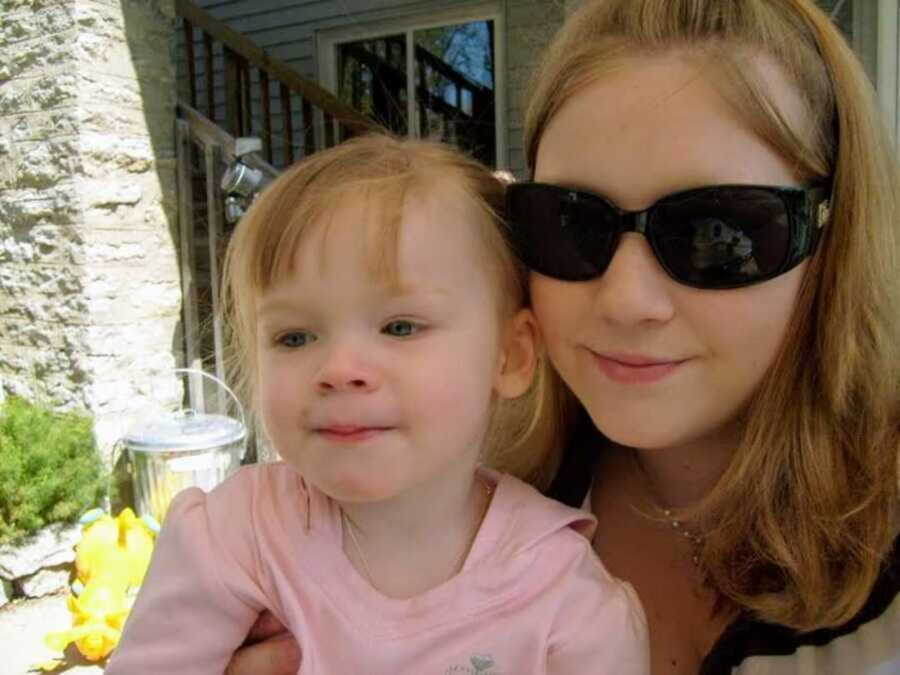 We walked through the doors of that one-bedroom apartment with nothing but boxes of clothes and a pack of diapers. Just the two of us, an empty fridge, and a few dollars for milk and frozen meals.
I still remember Emily racing through each small room of our new home, examining our new space as I followed behind, beaming with excitement and exclaiming, 'This is our new house, Emily! This is all ours!'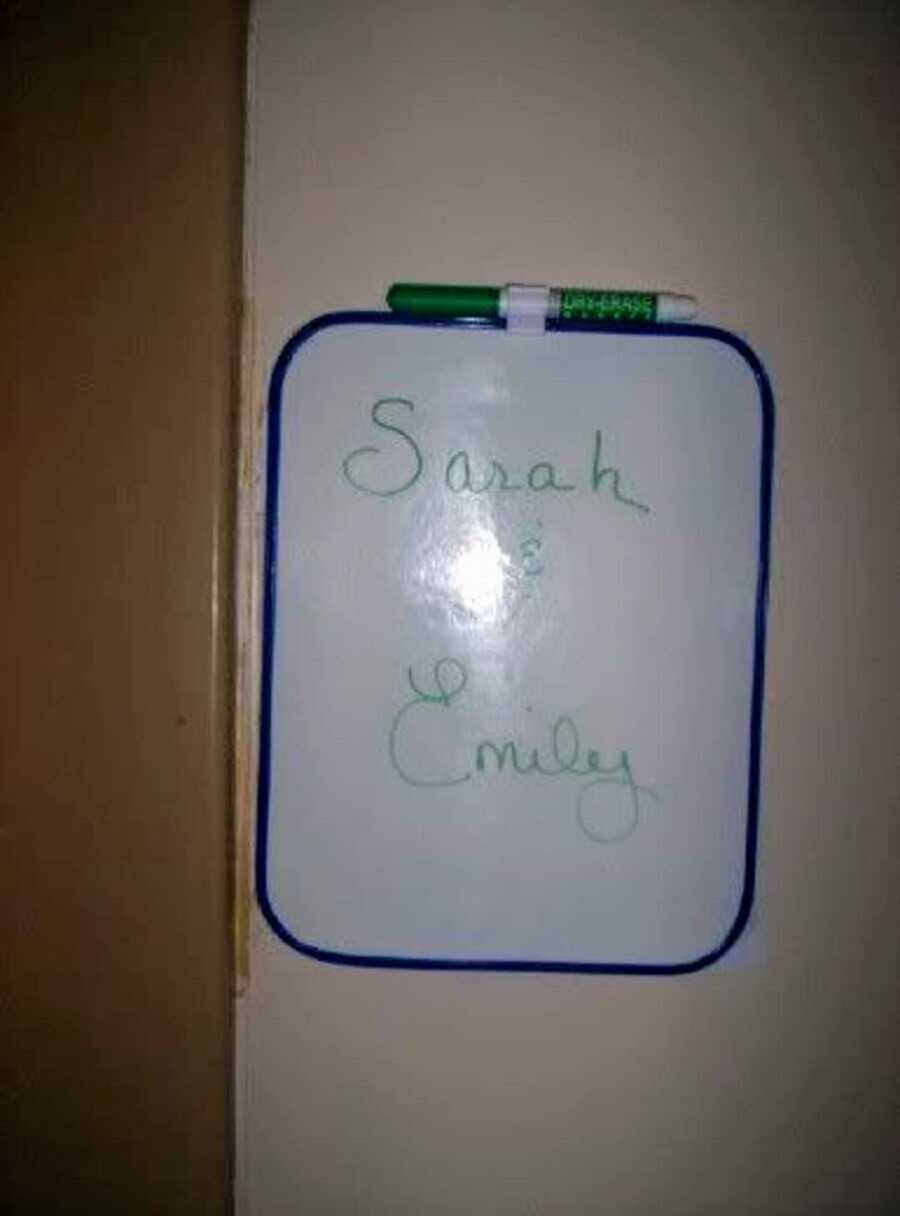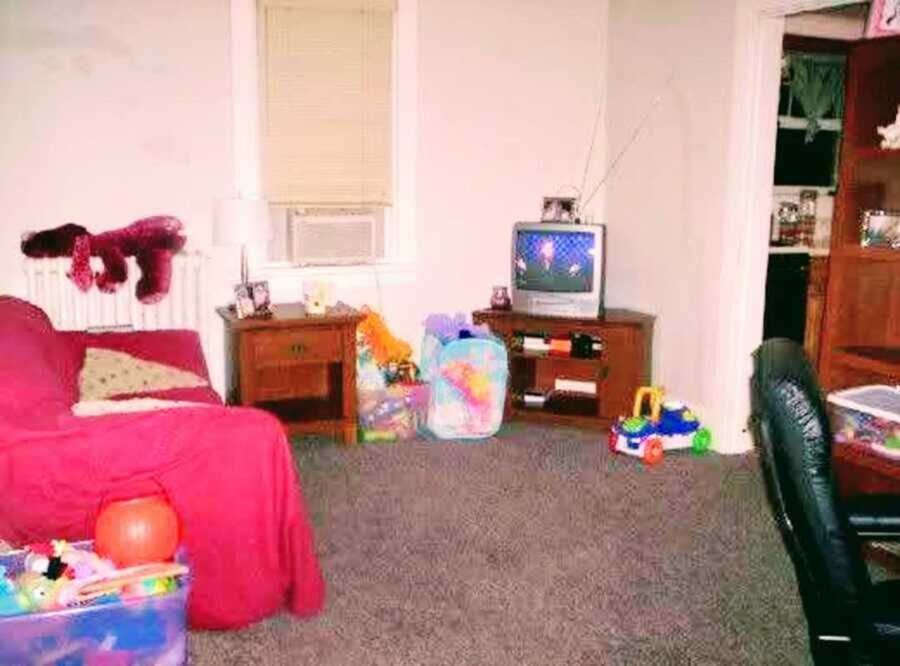 $262 was the amount of money we had monthly for food stamps.
$12 was the hourly rate I made when I got my first job after completing my GED course.
22 was the bus that took us home after I spent 7 hours a day in a technical school and walked a mile and a half to pick Emily up from daycare in the middle of the winter.
Some days I succeeded.
Some days I failed.
Some days I raised her.
Some days my parents raised her.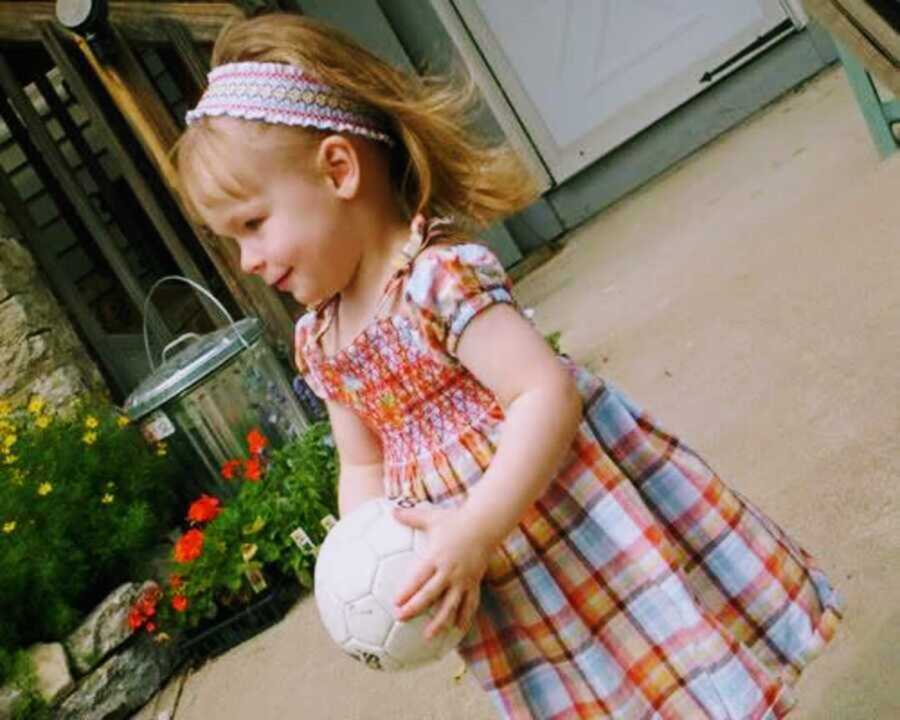 I graduated at the top of my class, eventually bought my first car, and by the time Emily was five years old, I moved on to a sales career that taught me I had always had it within me to be successful. Before I knew it, I was in the top 10% of my company and being sent on trips to Cancun, Mexico to celebrate my successes.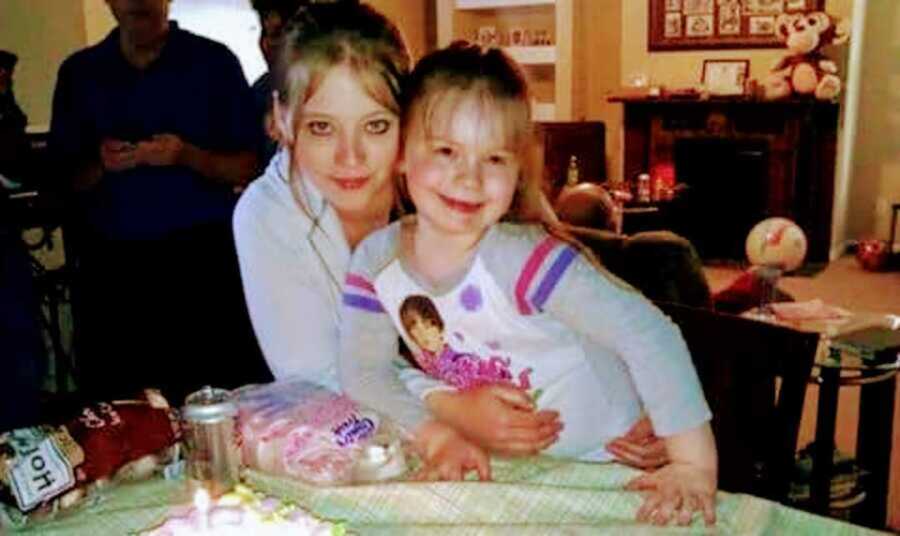 Addiction
In the midst of success, I was still battling an on-again-off-again addiction to opiate painkillers that crept back up on me around the time Emily was four years old. I never went back to heroin, but I absolutely had a newfound love for Percocet.
Despite trying to hide it from my family as best as I knew how to, there were times back then that I spent days curled up in bed, sick and withdrawing, while questioning myself and how I would ever make it out of this vicious cycle and give up addiction for good.
'This is it. I'm going to push through this once and for all. I know I'm stronger than this and I have to get myself together for Emily's sake,' I would say to myself over and over again.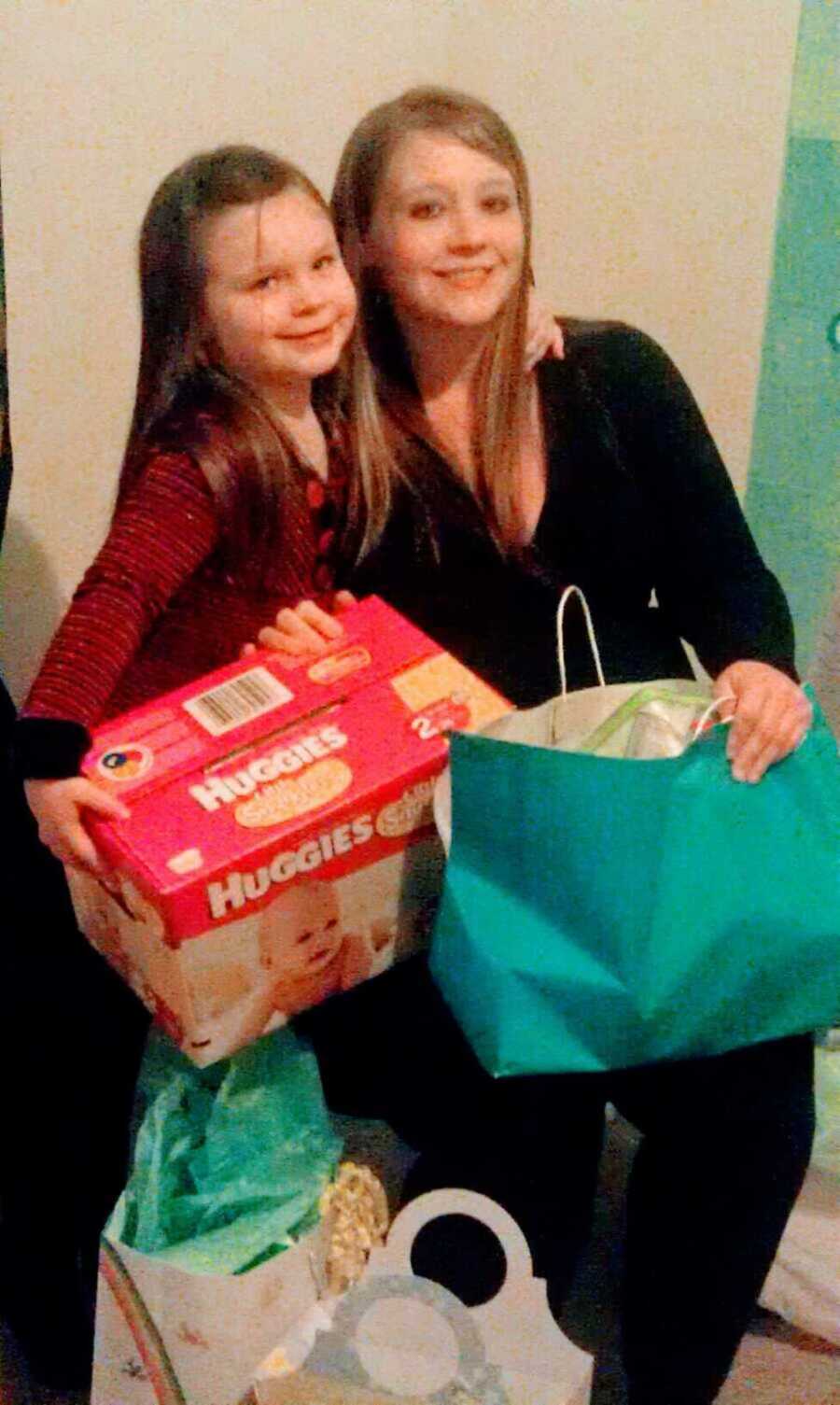 I don't always like to admit to these dark times I went through during my early motherhood journey. Looking back, I know I could have succumbed to addiction, recognized I failed her, and handed her off to my parents to raise.
Finding Sobriety
It was that overwhelming, unconditional love I had for her that lead me to recognize I needed help once and for all, and finally lead to me getting myself into treatment.
I fought a long and hard road, bouncing back and forth between sobriety and relapsing before she even turned 10. I'd be a liar if I sat here today and said I did everything correctly, raised her every day to the best of my ability, and put her needs above my own.
Through extensive treatment with my addiction specialist and finding a love for health and fitness soon before Emily turned 13, I was finally able to start managing my addiction and began to be the mother she deserved — not just some of the time, but all of the time.
It has been six years since I last battled the decision to take another opiate painkiller. During the last four of those years, Emily and I became the best of friends when we got into the gym together and began bonding over barbell squats and deadlifts.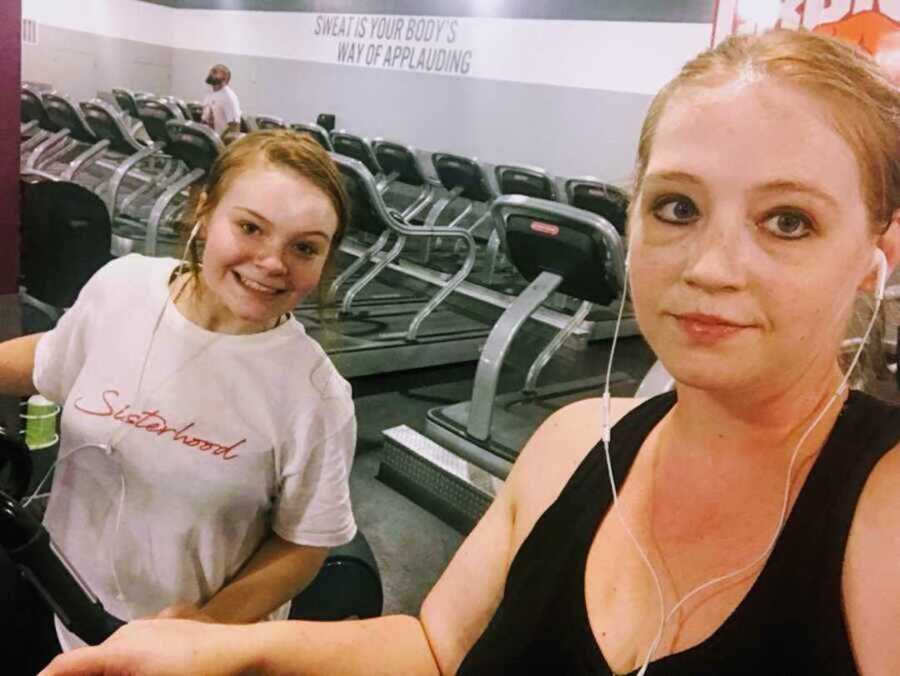 'It's weird for me to think there was once a time I absolutely hated you,' she says to me as we drive to the gym, heading to our daily workout. Hearing words like that is never easy, and feels like a direct stab in the heart, but it's also a reminder of just how far we've come.
She spends her late nights curled up in my bed talking about boys and her dreams, while I work long hours from home, pursuing financial freedom and fighting exhaustion so I can continue giving her the life she deserves.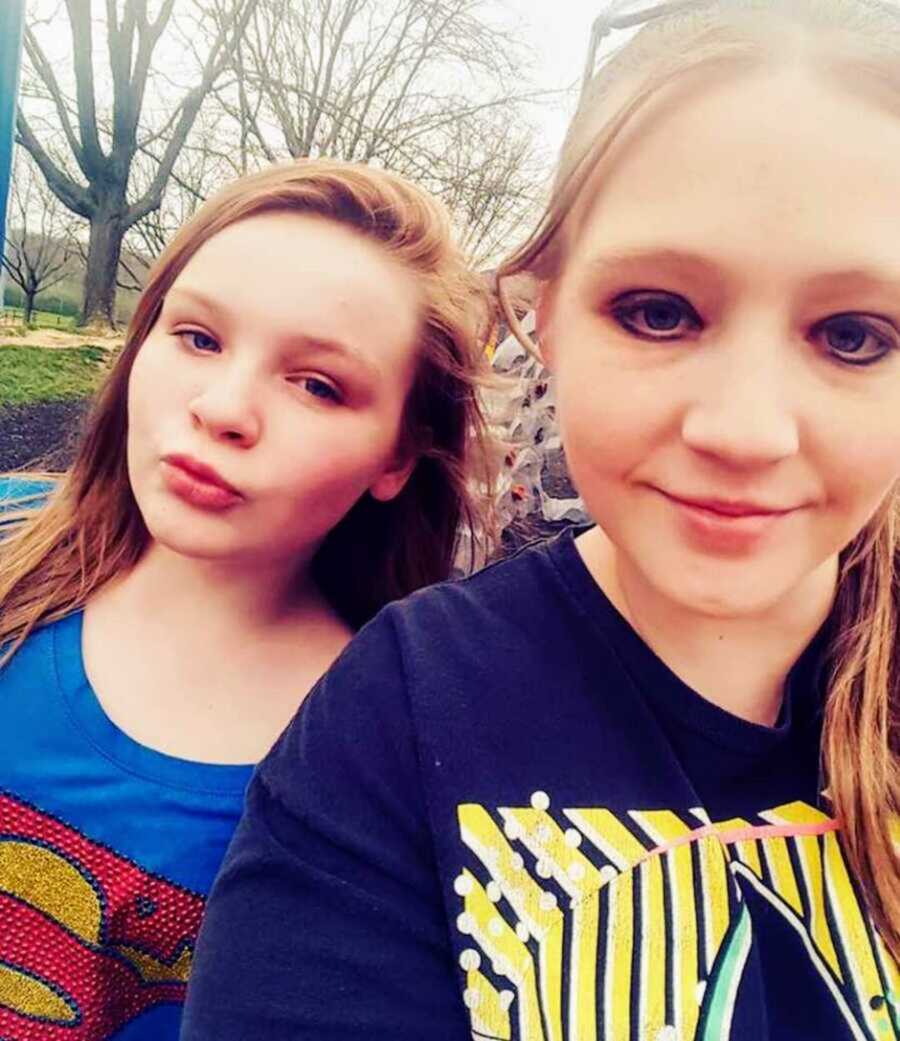 In the next two years, I will watch her graduate high school and move off to college. I will help her purchase her first car and guide her as best I can into adulthood. There was once a time I couldn't have ever seen us here, but I'm also not sure how I ever could have done it all without her.
She has become my best friend, my confidant, and I couldn't be more proud of the person she is today, especially when I consider the fact I wasn't always the best mom to her during her younger years.
We still argue over stealing each other's clothes, doing the dishes, and even who gets to drive these days. Through and through, I still look at her every day and know it is because of her my life has become what it is today.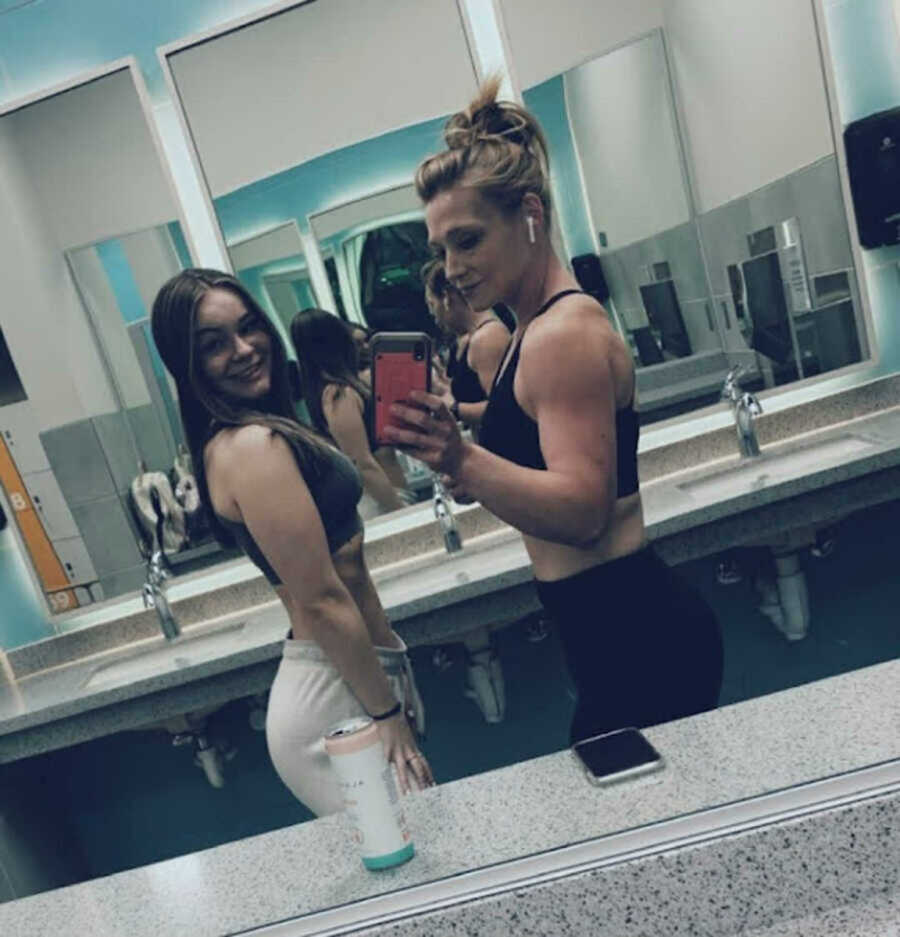 And as I sit here now, preparing for her to embark into adulthood, I am overwhelmed with emotion because I know we've finally made it. We're officially on the other side of poverty, struggling, bus transfers, and food pantries. From a tiny one-bedroom apartment to financial security and preparing to purchase my first home, we made it."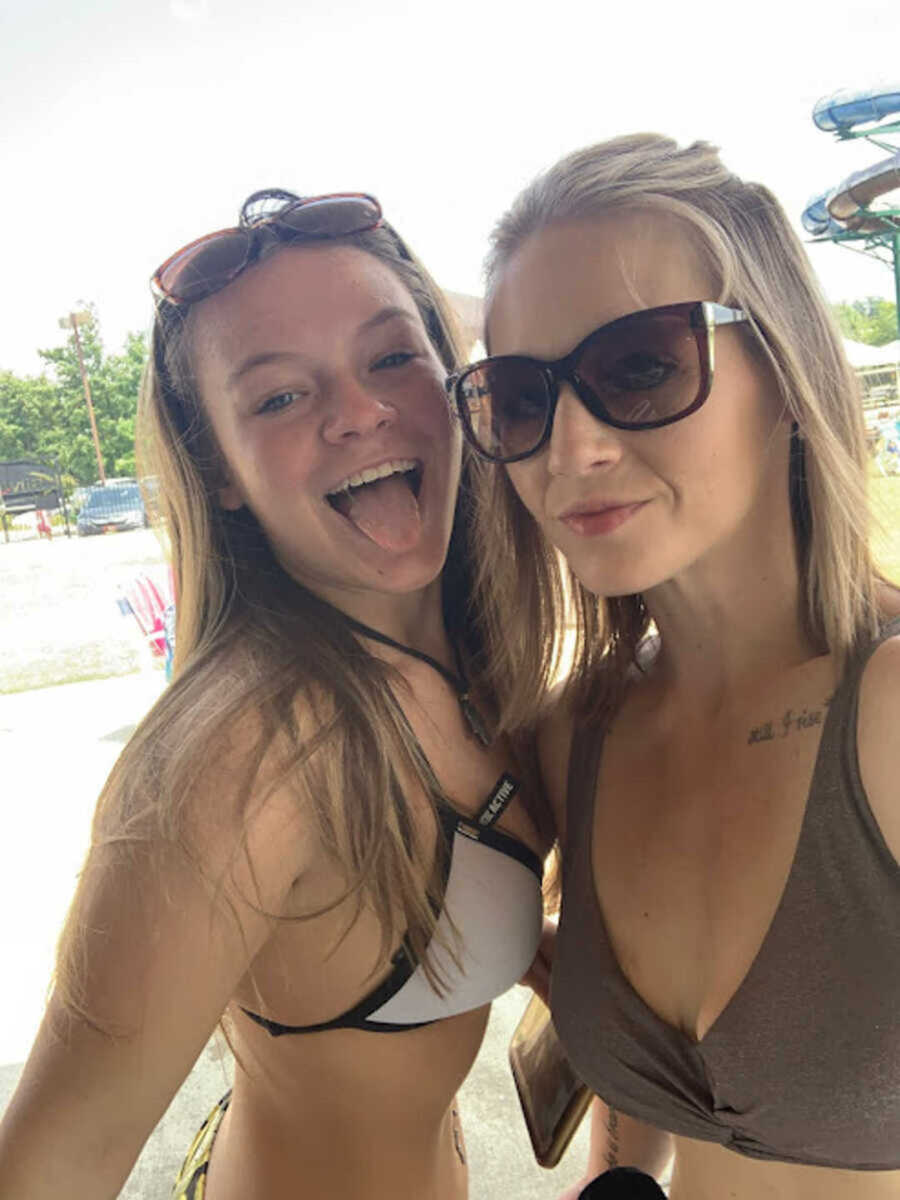 This story was submitted to Love What Matters by Sarah Whitlow of Northern Kentucky. You can follow her journey on Instagram. Be sure to subscribe to our free email newsletter for our best stories.
Read more stories like this:
'In this photo you see an aunt mid-laugh, posing with her niece on her 40th birthday. It was a good day, a really good day.': Niece urges 'recovery is possible' after losing aunt to addiction
'I'm coming home.' I'd wait for my momma at the end of the driveway until physically dragged crying into the house.': Daughter candidly shares life and loss of mom battling addiction
Do you know someone who can benefit from reading this? SHARE this story on Facebook with family and friends.