Disclaimer: This story contains details of addiction, suicidal ideation, and grief that may be upsetting to some.
"SEPTEMBER 13, 2017.
In this picture, you see an aunt, posing for a picture with her niece on her 40th birthday. She was smiling, laughing, driving around, and picking up embarrassing signs on the side of the road that told the whole town that it was her birthday. Her niece drew an 'old buzzard' on one of the signs and they commemorated the milestone with a picture, mid laugh, before they went to dinner. Her sister, mother, and other family members stood behind the camera making jokes and it was a good day. A really good day.
What you don't see is someone battling depression. Someone who had already attempted suicide before. You don't see addiction because addiction doesn't always have a look. The meth sores and dilated pupils aren't there all the time. The drug induced paranoia and erraticism isn't prevalent 24/7. Sometimes you chalk it up to anxiety because you're in denial that they've relapsed again.
What you don't see in this picture is a woman who would soon be going to rehab to get out of going to jail. You don't see the future ahead of her. While she's there: she's going to find God and learn to make amends. She's soon to learn the 12 steps and put on a little weight because the stimulants are no longer in her system. She's actually going to get a good night's sleep because she feels safe being in a different state and that people aren't coming after her. She'll grow closer to her family, actually see them on the weekends during visitation instead of them wondering where she is and why she didn't show up for plans that were made. Her family will make a drive out of state because they swear this is the time she's going to stay clean and they want to support her through it.
What you don't see in this picture is the high school freshman on the right being forced to grow up too fast. The teenager who just left volleyball practice, hadn't even taken a shower or done her homework, but she's trying to understand addiction. She's wondering why her aunt looks good right now but in two weeks, she'll hear her mom's phone ring in the middle of the night and her aunt is crying on the other end of the phone and not making sense. She'll soon be walking in her parents bedroom to ask her mother what's wrong. One of the days coming up, she'll get another phone call saying Melissa is in the hospital because she tried to kill herself again. She was found by a passerby on a bridge trying to jump.
This teenager doesn't understand the severity because, 'She's alright, right?' She just knows the routine. Melissa is sick again. Let's get in the car and go to her side because she needs to know we love her. She needs to know that she can beat this sickness and that it isn't her fault. That good days are ahead of her…and she will have good days after this picture. She'll spend birthdays with her grandkids. She'll laugh, she'll sing, she'll praise. She'll do her makeup and paint her nails.
But suicide haunts people even on good days. Addiction haunts people, especially on the good days. But there are still good days. Days where it feels possible. And there are even better days in sobriety.
That teenager in this picture will become an adult. She'll go to paramedic school and not yet realize the path God set her on. She won't know what she doesn't know but she'll think she understands the path she was put on. She'll go through school to understand the science behind addiction, the effects of each drug classification on the body. She'll recognize the dilated pupils, logorrhea (excessive and incoherent babbling), paranoia, and the suicidal ideations. She'll run calls on patients that remind her of her Aunt Melissa.
She'll recognize when someone is crying for help and when someone is committed to ending their life regardless. She'll recognize this not because of her time as a paramedic but because of her own personal experience and trying to understand walking in someone else's shoes. Shoes that even with the circumstances and habits, seem like they're big ones to fill.
And then the young adult will get woken up with a phone call saying that this was the last time. She won't be able to ask, 'She's alright, right?' There won't be anymore, 'She's going to stay clean this time.' There won't be anymore chances at recovery.
The young adult in the picture will get in her own car this time and drive to be by her aunt's side to let her know she loves her, this isn't her fault, and there are good days ahead of her. But this time, being by her side will be next to an open casket and trying to power through delivering a eulogy with tear filled eyes because this is just a really BAD day.
But then there will be better days. And life will get better. Recovery is possible."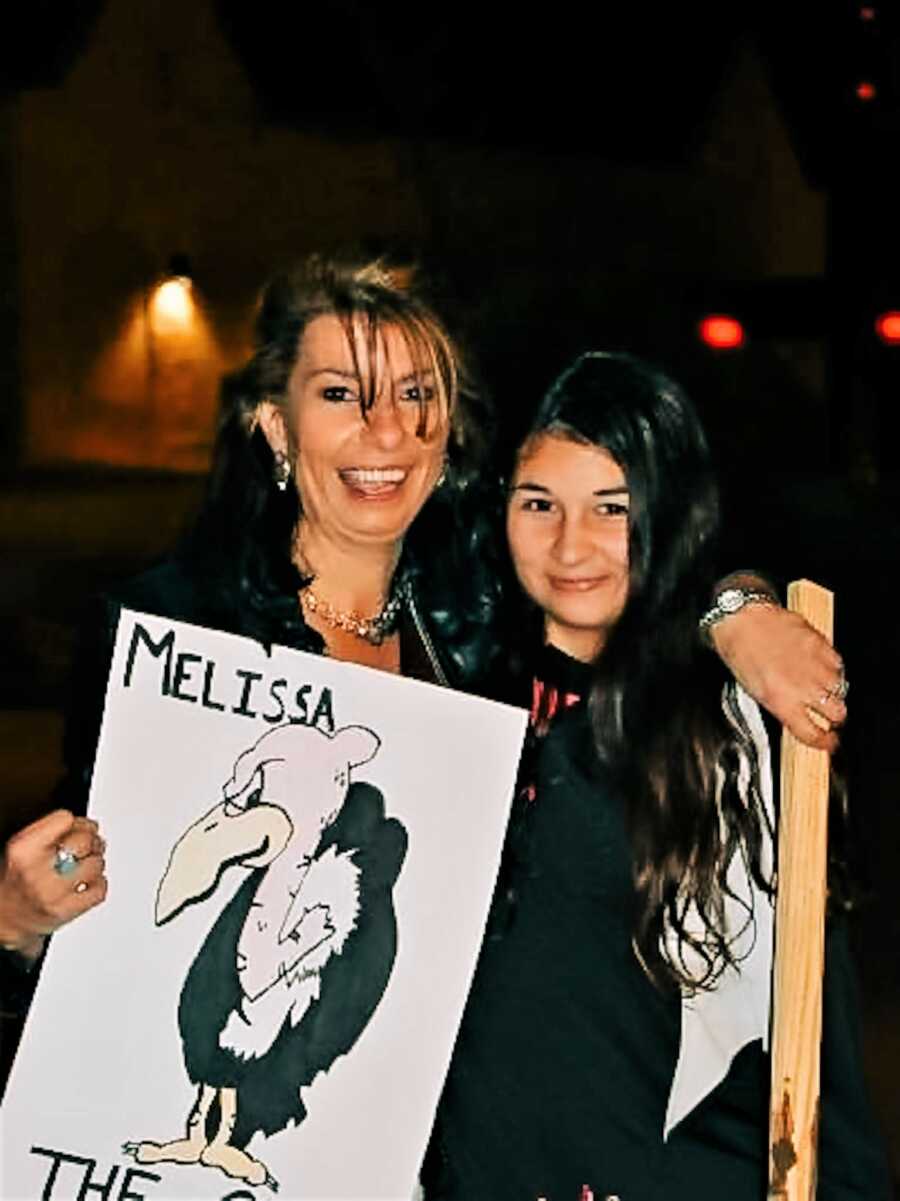 This story was submitted to Love What Matters by Lauren Gaskin. Submit your own story here, and be sure to subscribe to our free email newsletter for our best stories, and YouTube for our best videos.
Read more stories like this:
'She'd look back on her life and think SHE was the reason I drank. It was just too much.': Mom details sobriety journey, daughter's battle with Type 1 Diabetes
'A gifted bottle of wine turned into me drinking ALL night, blacking out, and waking up to EXPLICIT drunk texts to a stranger.': Woman shares journey to sobriety, 'There's so much more to life'
'I'm coming home.' I'd wait for my momma at the end of the driveway until physically dragged crying into the house.': Daughter candidly shares life and loss of mom battling addiction
'I can't live like this anymore!' I went to court shackled and cuffed. Sean was granted full custody.': Woman shares addiction recovery story, 'The other side of the storm is beautiful'
Do you know someone who can benefit from reading this? SHARE this story on Facebook with family and friends.