Disclaimer: This story contains details of grief and suicide that may be upsetting to some.
"Adrian was the first of four kids. Although the pregnancy wasn't planned, his father and I were thrilled when we found out we were expecting. It was an easy pregnancy, and I felt my best when I was pregnant. In the womb, Adrian was very active. He would kick so hard at times my sciatic nerve would go into spasm. Nine months could not go fast enough. We wanted to meet this bundle of joy.
He was due on June 10th and we kind of had to force him out. Even the highest dose of medical inducing wouldn't get him out. He had a purpose. He was to enter this world on summer solstice. The day with the longest amount of sunshine. My mom called him 'soleil' (sunshine) because that's what he was. He was the bright sun in our lives. And so began his larger-than-life journey.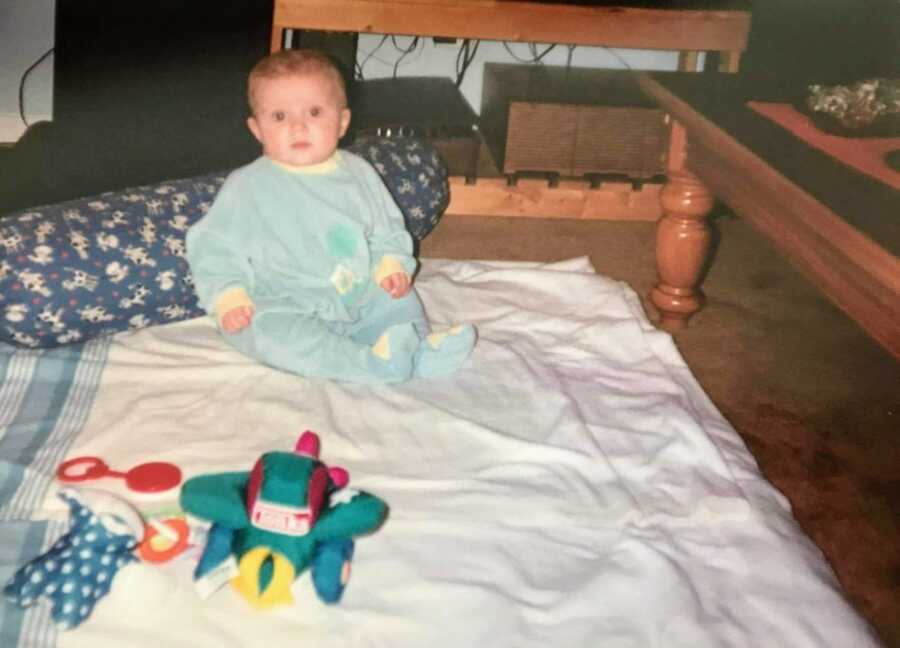 He was very active as a child. His brother Caleb was born 17 months after him and he thought Caleb was the cutest little doll he had ever seen, until he realized he was here to stay… But soon they became the best of friends and complimented one another very well. Caleb was shy and reserved, whereas Adrian was outgoing and social. Adrian often spoke for Caleb, and knew what Caleb was feeling and thinking even before Caleb did.
He took in everything with such passion and had a genuine appreciation for everyone and everything. If you met Adrian, you liked him and you remembered him. He made you feel important. He was authentic. He was funny. He spread love. He WAS love. I nicknamed him the love bug from a young age because that is what he was. The human embodiment of a rare and divine love.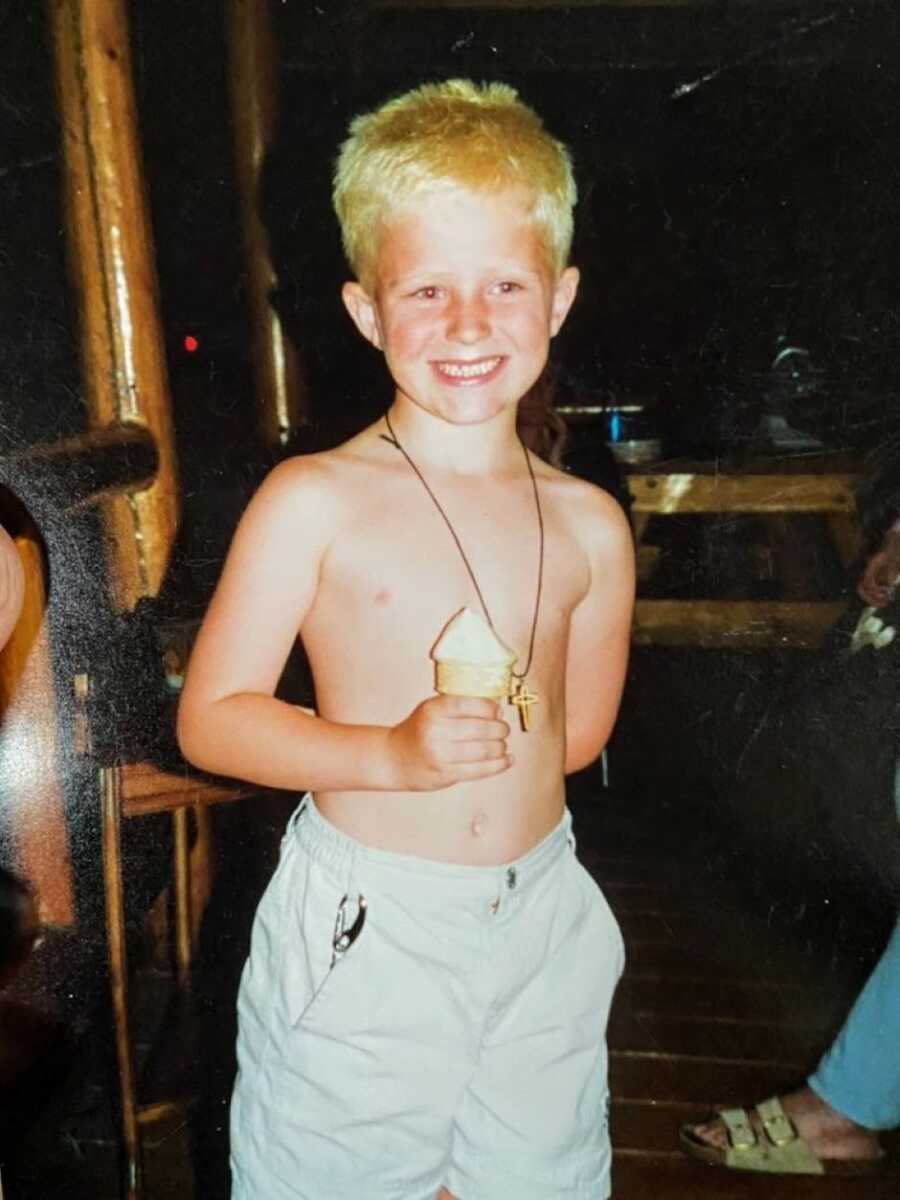 He was brilliant. I enrolled him in a summer music camp for a week and he chose violin as his instrument. His teacher was in awe; she had never seen a child learn 3 songs in one day. So began his journey as a violin player. He took lessons for a few years and would go into this trance when he played. It was beautiful to watch, and I took every occasion to ask him to play for guests.
He didn't go to college or university, and he always felt lesser than his siblings and cousins who did. He didn't place enough value on the work he did; and he worked hard. He loved working as a mover for a moving company. His motto was to make every client feel special and he made a point to connect with all his clients in one way or another. He would work inhumane amounts of hours in sweltering heat and never complained. No one in our family could have worked as hard as him. His dream was to own a big truck and go on the road one day.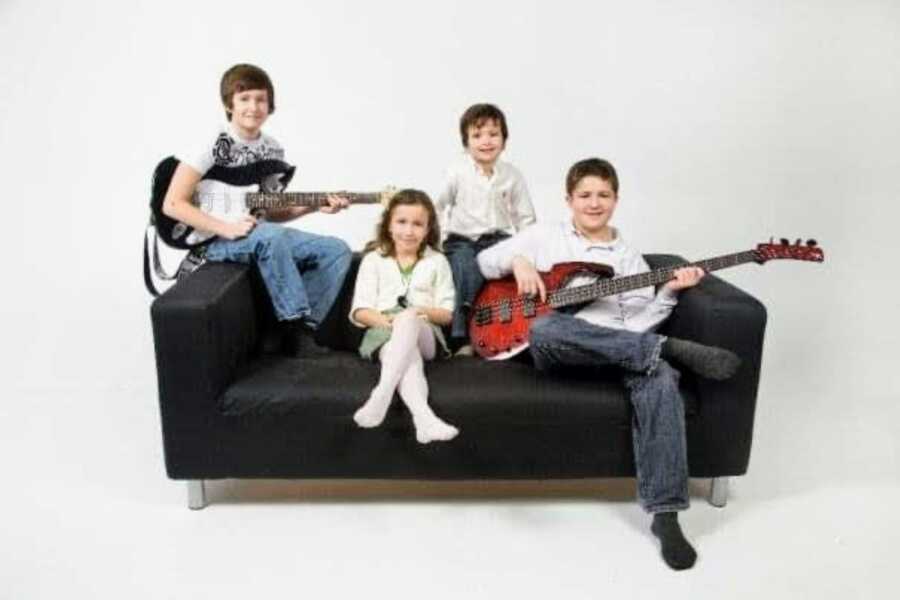 Adrian had a tattoo on his forearm that read 1 + 1 = 3, which reminded him to go above and beyond, to give more than 100%, and to never settle for less. He lived his life in that way. He was extremely proud of his French Canadian and Newfie heritage. He had a tattoo of the fleur de lys.
Family was very important for him. He wanted to plan frequent family gatherings. He tried to come with me every time I went to visit family and when he did, he whistled to music the entire car ride. He loved his siblings, and all his family immensely. And he expressed it. When Adrian and Caleb were in high school and I would pop in for whatever reason (they had forgotten something, speak to a teacher, etc.), Adrian would run to me when he saw me and give me a huge hug. Caleb ran in the other direction. It was hilarious. Caleb had the typical teenage response; Adrian's heart superseded his teenage hang-ups. He didn't care that he showed his vulnerable side.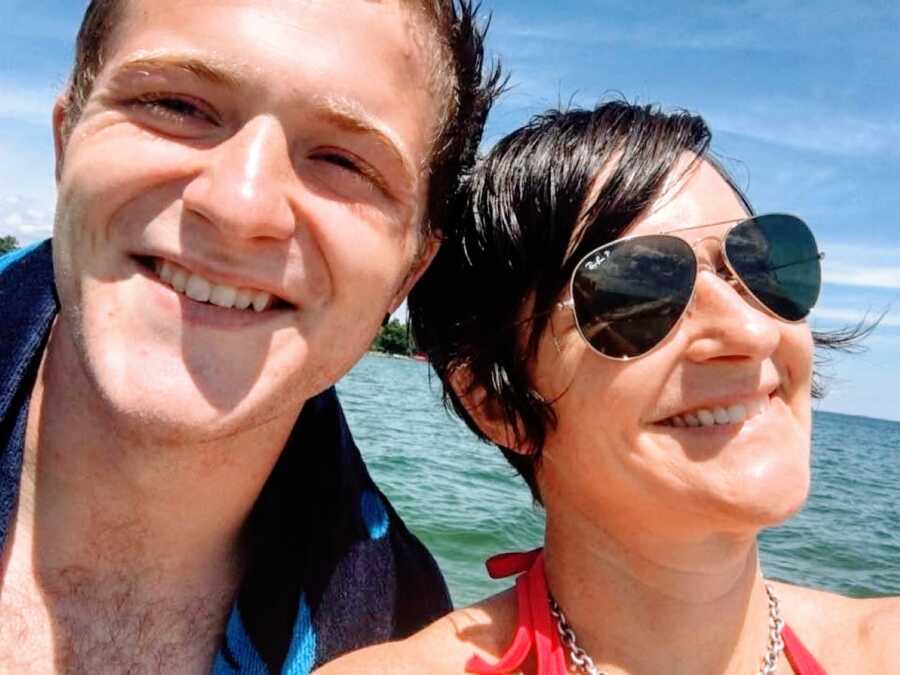 He was extremely humble. He wasn't afraid to say what he thought. He knew how to listen. He loved music. He gave the best hugs. His kind heart was infectious. He was sensitive because he loved so much. He had a divine intuition. He remembered every detail of every experience because he was present. You couldn't ask him to go find his socks, find my jeans that got lost in his whirlwind of clean piles of clothes in his room, or remember to do a task he was asked to do. He was too busy thinking of more important things – things that really mattered.
The tragedy of his suicide happened on May 21, 2019. It was a shock. He hung himself during the night and his youngest brother found him in the basement. A pipe had burst as a result, and it woke Philippe up. I wish it hadn't happened that way…I wish none of this had happened. I wish Philippe wasn't the one who found him.
When we lowered his casket into the ground, a butterfly followed it in, and flew out as soon as the casket was laid down. It was evident to everyone who witnessed it; we were awed by what became the first of many Adrian signs. He lived life so big; it wasn't a stretch to believe he would live as big on the other side.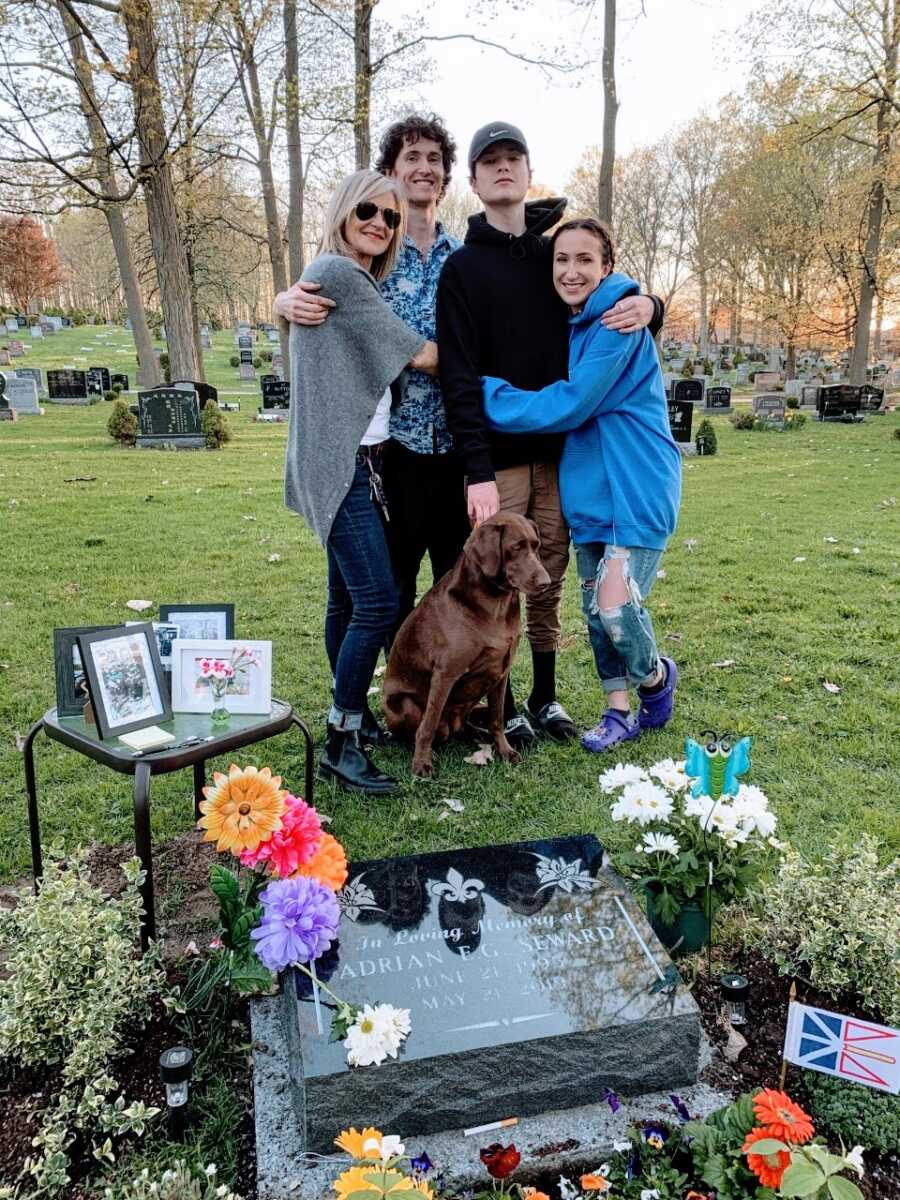 Adrian is not defined by the way he died. He is defined by how he lived his life. Education still needs to be done in order to drown out the idea that suicide is something to be ashamed of. The unique pain of this kind of loss is made worse by the silence and shame that doesn't need to accompany it. All the 'what if's' won't bring him back. I know because I have tried. I have played the tape over and over and over again, inserted all the 'what if's'; and the movie always has the same ending.
Although I didn't want to be defined by how he died either, I felt like I had a sign on my forehead for months that said, 'I lost my son to suicide.' It felt like it was stuck in my mouth, and it was just waiting to be screamed out. I felt the open wound with me everywhere. I couldn't go to sleep at night without having the images of him in the basement. The sound of the water clanging on the concrete floor, the sound of his body falling to the floor. The feeling of his hard and cold body. I couldn't imagine a day when these images, feelings, and sounds would ever go away. Today, I can recall them, but they don't hound me like they did back then. I have chosen to remember him full of life.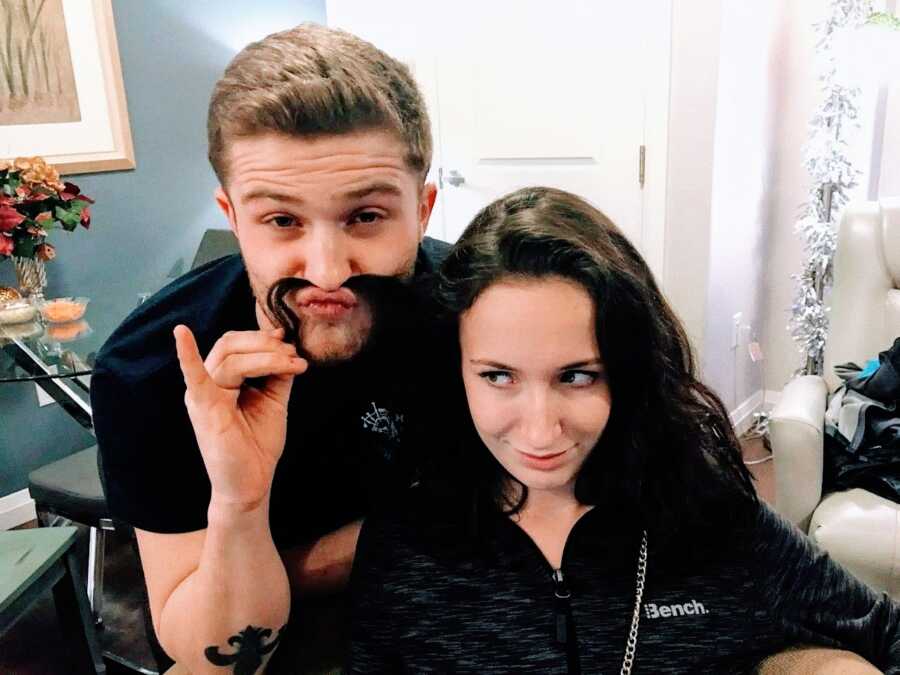 I learned I had to honestly express the pain, anger, and guilt I was feeling. I was angry for weeks. It was easier than letting myself feel the hopelessness and despair. I didn't know how to grieve. I listened to every podcast, every audio book I could find. I started to trust the process. I joined every Facebook group on grief and suicide I could find. I went to therapy. I went to church. These didn't work for me. Groups tended to be too morbid and discouraging. Therapy wanted me to relive my childhood and past. I found organized religion too restricting. I wanted to find joy, live in today, and move forward. I had done a lot of work on me in my sobriety journey, and I am a student of A Course in Miracles. Spiritual healing is what appealed to me, and it's where I heard the language I was seeking. Adrian's death was going to be a curse, or it was going to be an opportunity to search for blessings. I chose the blessing route.
In my process of seeking, I experienced some profound truths that were life-changing.  This is one of them. Adrian came to me in a dream a short while after he died. He said, 'Mom, stop looking for me. You won't find the 'me' that was. I am alive in everyone around you. I live in Caleb, in uncle Terry…I am always with you.' That marked the beginning of my healing and growing process. Losing Adrian to suicide became the biggest assignment of my life. I had to continue the spiritual process I had undertaken when I had gotten sober 8 years before and make a commitment to growing exponentially.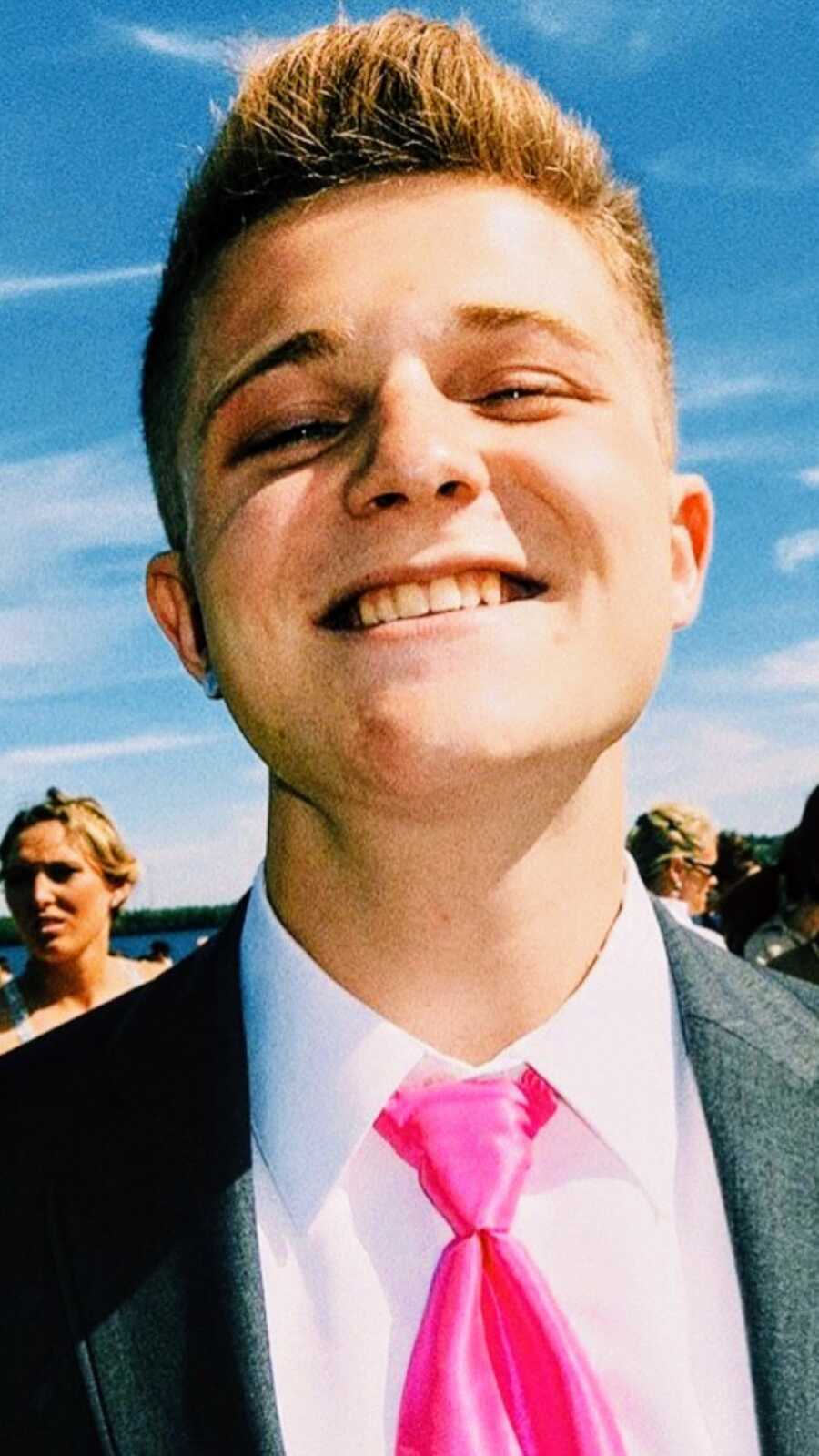 Another huge blessing was in my search to know where he went. Again, I sought every little piece of afterlife information I could put my hands on. It had to feel right to me. What brought this answer to me was in Anita Moorjani's book Dying to be Me. I believe Adrian is all around us. He is in his purest and most perfect form. He is joyful, happy, forgiving, accepting, unconditionally loving – everything that can be described as utopic and euphoric. He is my higher power, he is the universe. He is nature. But he is Adrian. He is defined, but infinite.
I believe relationships continue even after death. So, Adrian and I chat on a regular basis. I connect with him in my morning meditation/contemplation/journaling routine. Our relationship continues to grow and the amazing bond we had when he was in human form continues to grow. Exponential amounts of healing and bonding are possible, I believe, through growing my relationship with him. I love forward by deepening the bond and unconditional love I have for Caleb, Sydney, and Phillipe – his siblings. The feeling I get when I connect to the divine and pure love that Adrian dwells in now; I try to extrapolate to everyone around me.
Caleb, Sydney, and Philippe grieve and miss him so much. I have a huge responsibility – show them healing is possible, and I am committed to helping and supporting them through it. I must lead by example. It doesn't mean I don't delve into that deep despair occasionally and feel the hopelessness all over again. I cry a LOT more than I ever did. I still have trouble watching videos of him and can't go to his grave – I must be honest, I just want to dig him out. I trust someday I will be able to do all these things. I know I am better able to dwell in the spiritual, and it works for me.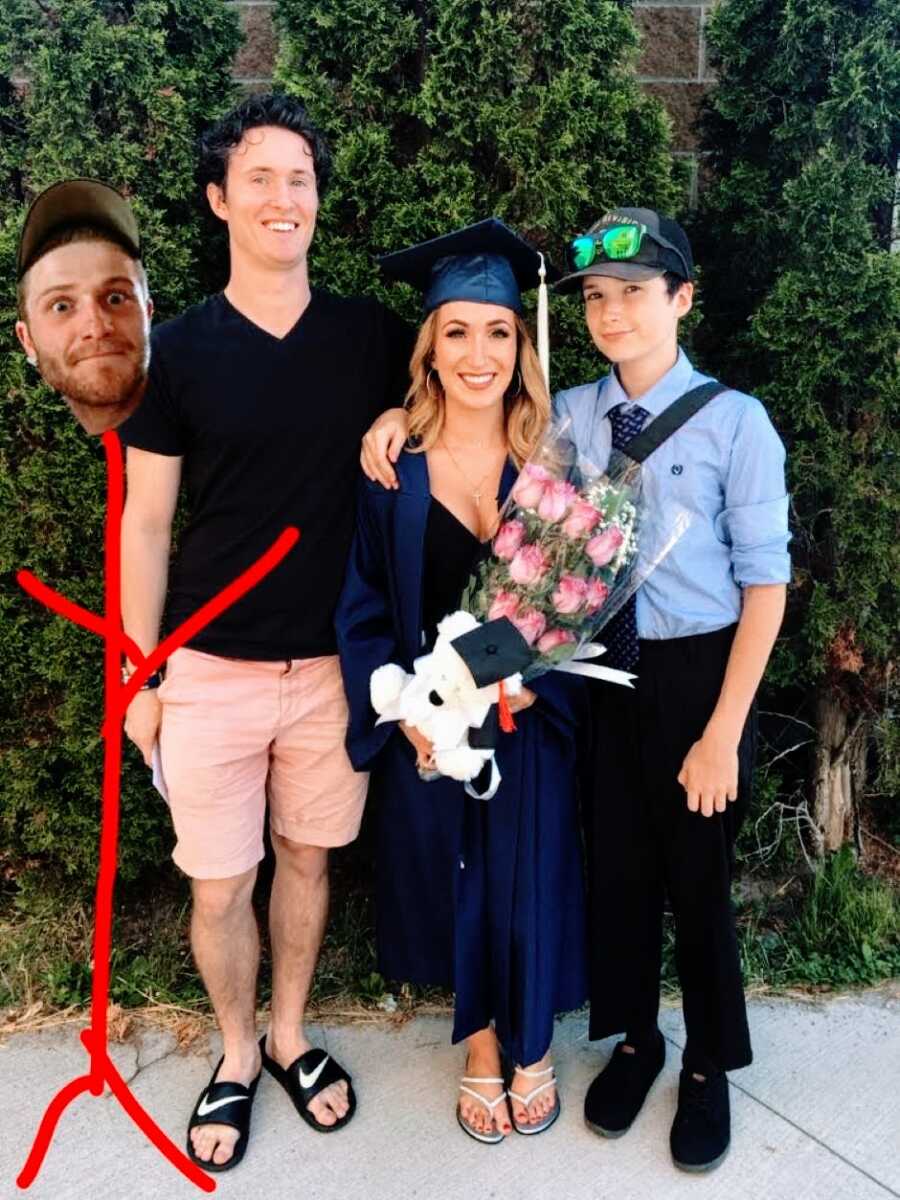 I hate it that he had to leave us. But who am I to argue with what is? More importantly, who am I to argue with his choice? He may have made a choice I will never fully comprehend or agree with, but I know he did not choose to hurt any of us. How bloody lucky was I to have been chosen to be his mother? He doesn't want me to bury myself in deep sorrow and to never recover from this. Instead, he has given me an even deeper wanting for being a better person for having known him. For having been loved by him. He is an inspiration.
I know I can find it in me to be a better person by this tragic experience. After all, I carried him in my body, we carried one another for almost 24 years; I know he is going to carry me for the rest of my life on this earth. He has three siblings he wants me to be whole for, and he wants me to love them even more fiercely now. He wants me to take from this and help others who will experience similar. He wants me to judge less, love more. He wants me to be less distracted, more present and pay attention to every detail of someone's features, word, the way they breathe, how they feel, the sound of their voice, how they walk – PAY MORE ATTENTION.
I want to heal, and in turn, to be of service. I am now a certified Master Grief Coach. I am writing a book about all of this – in his honor. I pray to him everyday to show me and to guide me. Whatever it takes to grow towards him. He has a big job as my CEO. He hasn't let me down yet."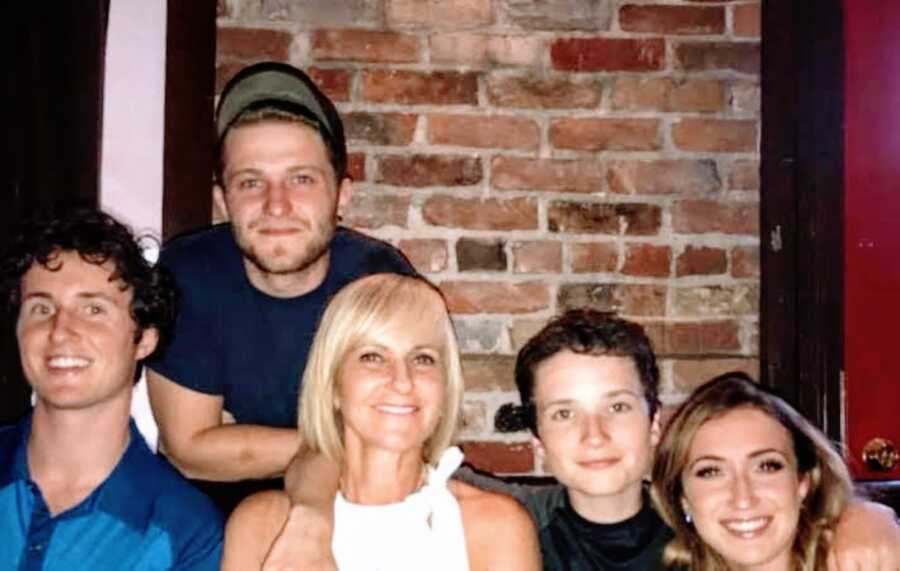 This story was submitted to Love What Matters by Lori-Ann Seward, Master Grief Coach, of Barrie, ON. You can follow her journey on Facebook and Instagram. Be sure to subscribe to our free email newsletter for our best stories.
Read more stories like this here:
'Days before his 24th birthday, we received messages. 'Jake has not shown up for work or class.' His roommates hadn't seen him the night before.': Woman details navigating grief after losing brother to suicide, sister and nieces to car accident
'A guy passed me and asked, 'Are you okay?' I was preparing to jump into the cold lake and end everything once and for all.': Suicide attempt survivor urges 'the sun will shine again for you'
Provide hope for someone struggling. SHARE this story on Facebook to let others know a community of support is available.