"Growing up I was always aware of asthma since my mom and brother both have it. So, I understood what happened during an attack and how to help them both if they ever had one. I was lucky enough to not have asthma from birth; I got the eczema side of things instead. During my childhood and into teens, I never really noticed any asthma symptoms unless I had a cold or a form of chest infection, then I used to get a little wheezy but never treated it.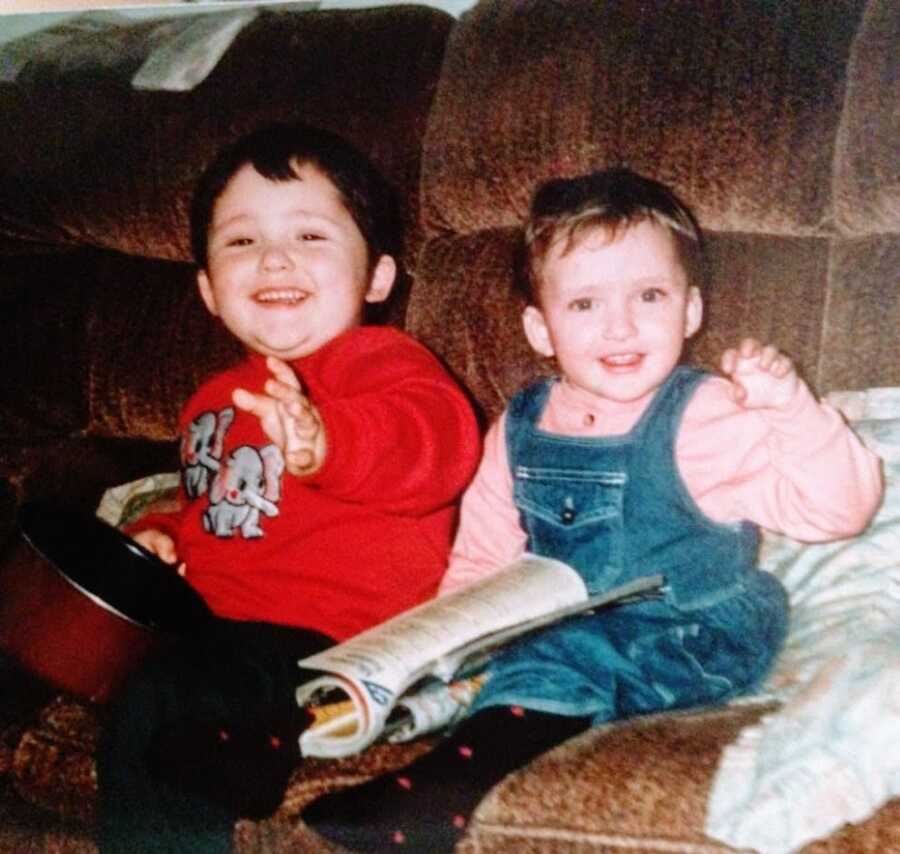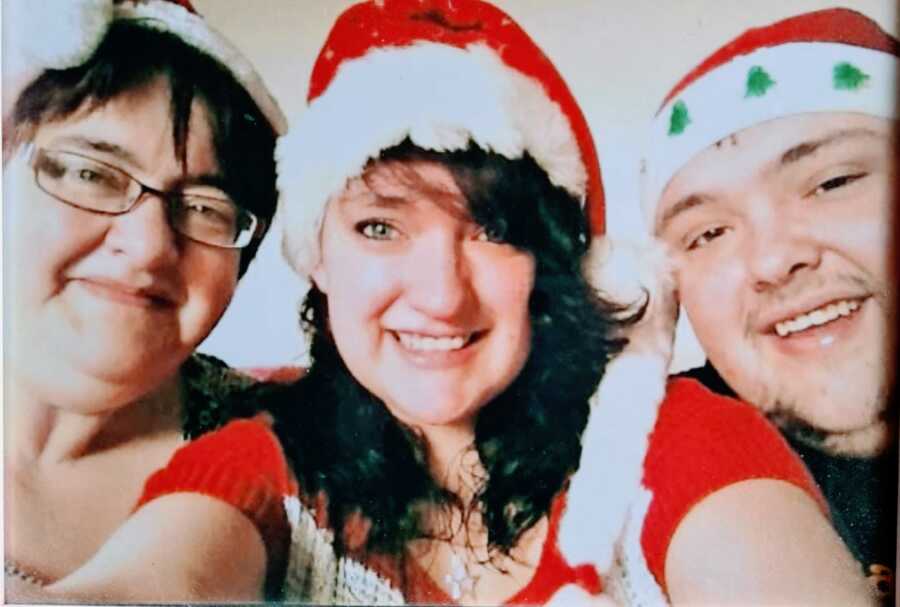 I was a very sporty child/teen. I competed in hockey, football, and netball with local clubs and within Air Cadets, where I also took part in rifle shooting. Within the air cadets, I played Hockey for our national team and also shot at championship level (still holding the southwest junior championship title for a .22 rifle). I was a part of Air Cadets from 12 years old to 21 years old, reaching the highest rank a cadet could reach within the squadron. While doing all of these activities and traveling all over with cadets, again I never noticed any symptoms that might then lead to being asthmatic.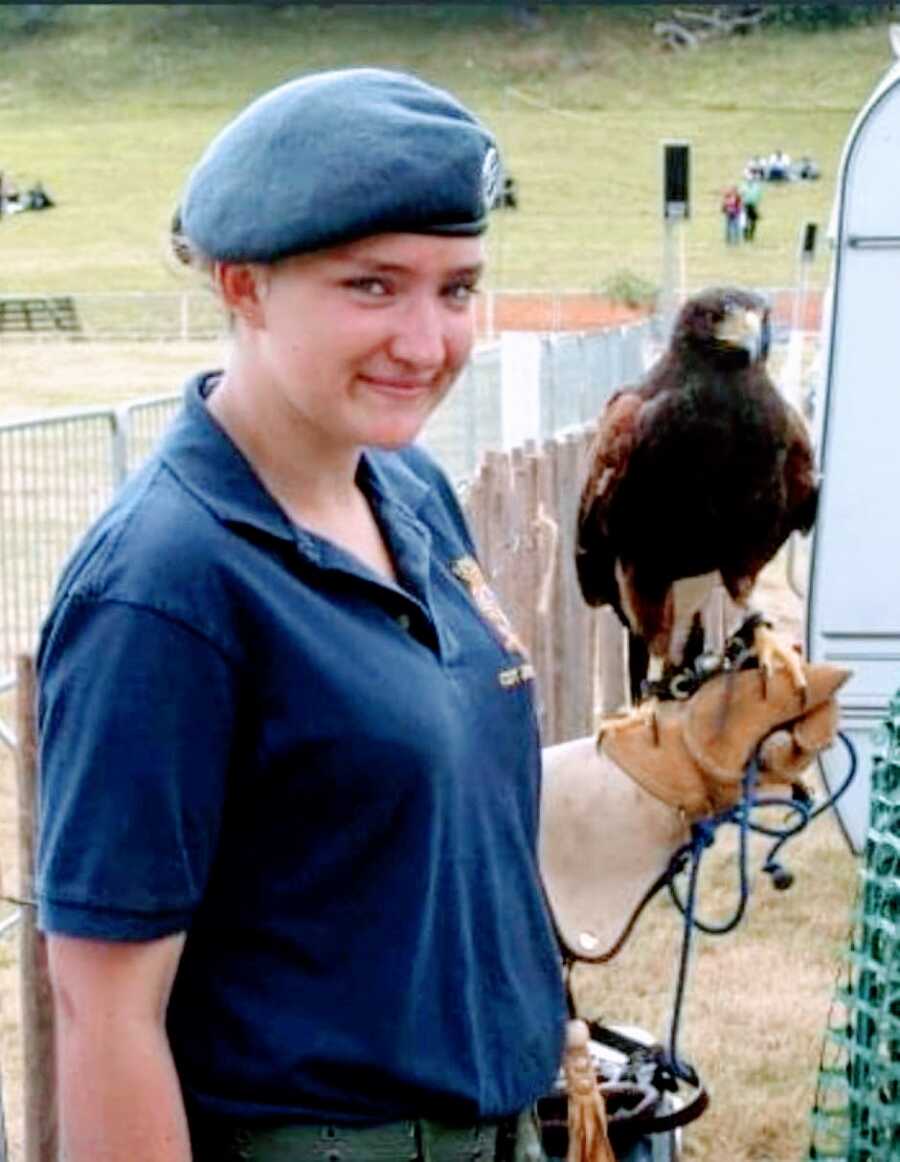 I first became aware that I was asthmatic after a night out with friends while I lived in Minehead. I had not long turned 18 and we were out most weekends having fun as you do at that age, that was until one night when everything changed. It was kick out time at the local night club, around 2 a.m., and as I came out of the club into the street I started to hyperventilate, or so I thought. I was lucky to be with a group who as soon as my lips started turning 'blue' they recognized it was more than hyperventilating and called my mom and also an ambulance.
After I was taken into the ambulance, I don't really remember much other than the paramedic said I was having an asthma attack and needed to be on a nebulizer. My mom then arrived and by the time the nebulizer had finished I was back to normal color and also felt more myself. The paramedic then said to me and my mom I needed to see the GP as soon as possible. This being a Saturday night, we had to wait till Monday morning. An appointment was made and from there I was diagnosed, back then the only medication I needed was a Ventolin inhaler. Luckily for a few years just being on the Ventolin seemed to keep it under control.
When I turned 22 years old, I was living in Frome, and again was on a night out. It was the middle of November and again the same thing happened. This time my inhaler wasn't helping and it seemed a lot worse than the attack I had previously. Evidently it was a lot worse; I soon passed out from not getting enough oxygen. I woke up the next evening almost 24 hours after the attack being told by the consultant I'd had a serious attack, which meant I needed to be intubated. My boyfriend at the time had called my mom and both were there with me in the hospital. Over the next few days while in the hospital, I saw various different people from medical doctors, consultants, and nurses. My asthma medication then changed. I was kept on Ventolin and introduced to a Symbicort inhaler, as well as a tablet called Montelukast. Symbicort is known as a preventer inhaler, which means it works over time, whereas Ventolin is a reliever which is fast-acting.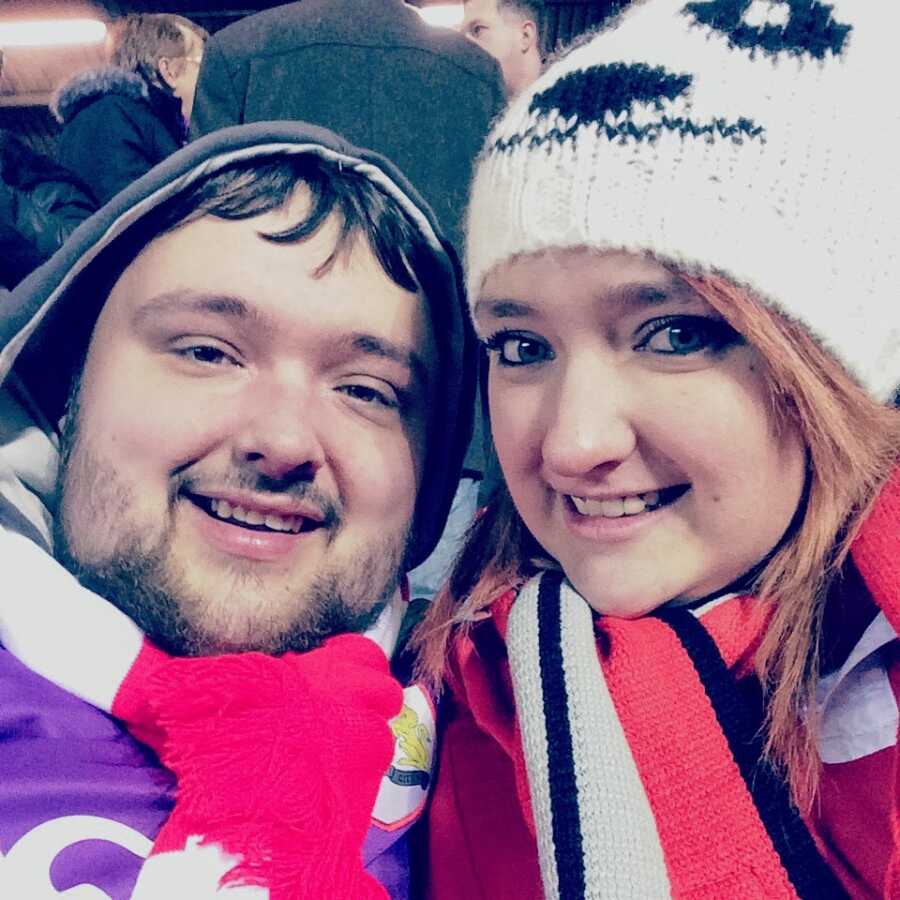 Over the next few months my asthma seemed to be stable. I did however notice symptoms if I missed a dose or did anything like strenuous activities or if I was poorly in other areas. At this time, I was also being investigated for Crohn's disease. The symptoms of this were impacting my asthma as I was throwing up very regularly which was affecting my air ways. At this point, after a few more hospital admissions, my doctor at the time changed my inhaler to Fostair. Sadly, after a year in Frome, my relationship broke down due to my ill health and resulted in returning to the family home in Minehead.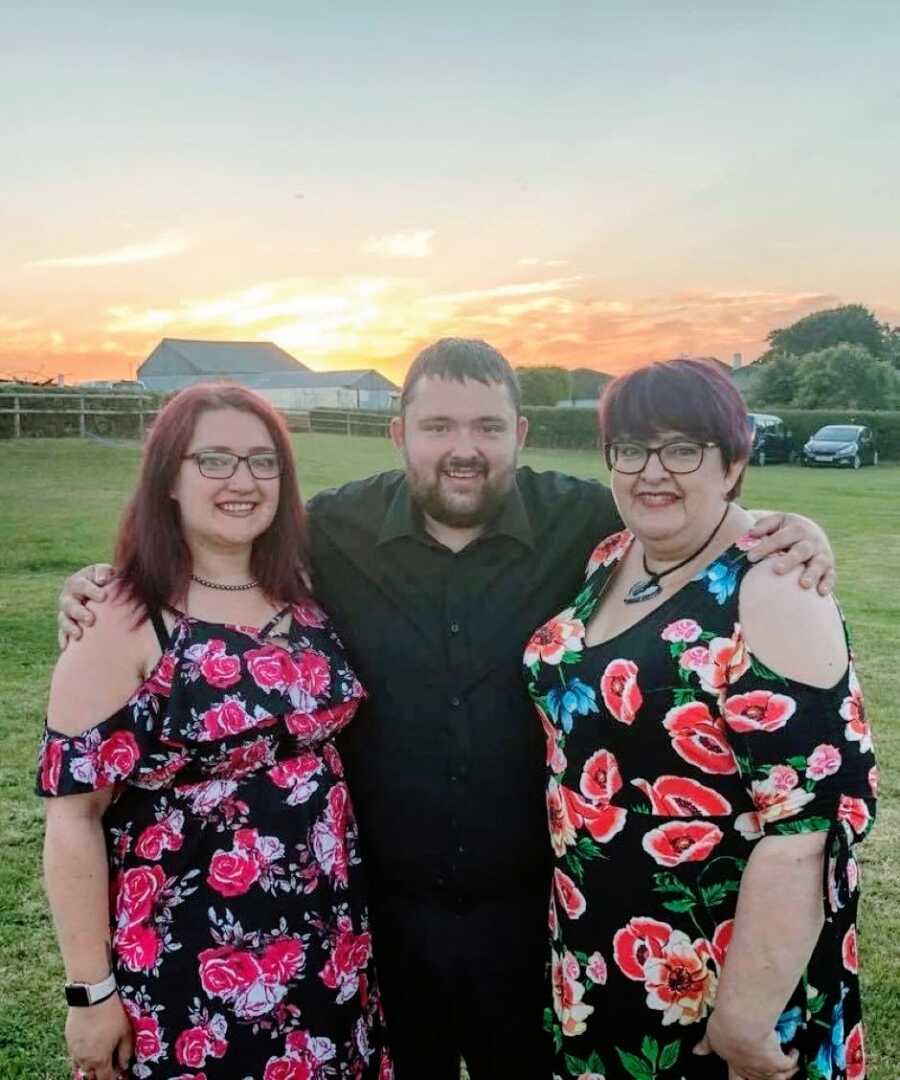 Soon after returning home, I gained a full diagnosis of my Crohn's disease, which meant I was finally getting the right treatment and could finally get my asthma under control again. After a few months in Minehead, I found it difficult working full time and living with two chronic illnesses. It resulted in me going down to part-time hours. Luckily by this point, my asthma and Crohn's were stable.
In July 2016, I met my now-husband on a day out to a car show my brother took me to. We moved in together in 2017. The cottage we were living in wasn't probably in the best condition for my asthma; this resulted in a few more hospital trips via ambulance and also hospital admissions. While in Yeovil District Hospital (YDH), I was then introduced to the amazing respiratory nurses that worked there. They helped get my asthma under control yet again by changing a few more medications and with the help of short-term use of Prednisolone. I had my first bout of pneumonia in August of 2017, which with my asthma was a nightmare. I was admitted into YDH for over 2 weeks, needing constant oxygen to help with my breathing. Luckily, I escaped needing to be intubated with the help of the respiratory nurses.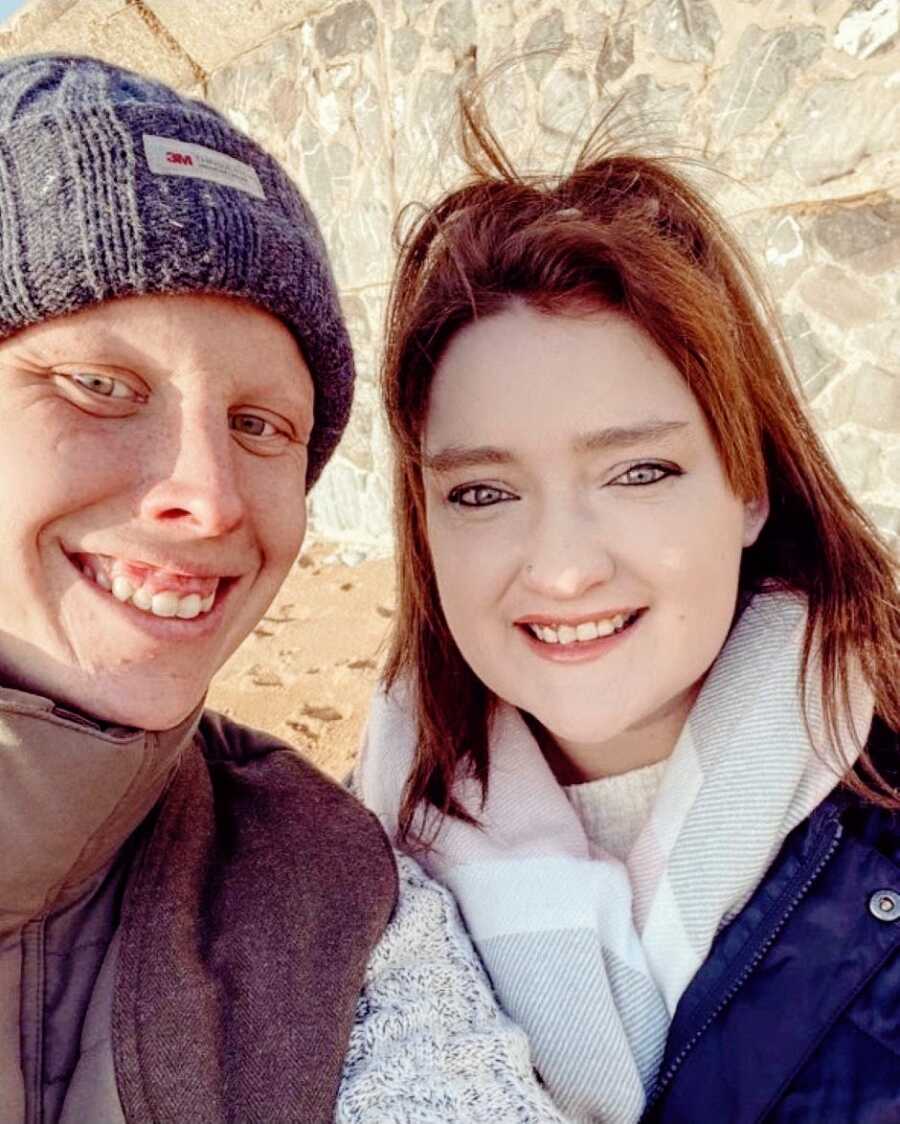 Up until October/November 2019, my asthma was very well controlled. Alex and I got married in May and had the best day. I was keeping up with regular meetings with my GP and also reviews with my nurses. Sadly, in October 2019 my dad passed away due to cancer, and within a couple of weeks my health deteriorated. I had pneumonia again, I was in the hospital for another two weeks and my medication changed again. I was no longer on Fostair and now was put on two more inhalers called Relvar and Spiriva. I was asked to keep a record of my symptoms so we could help find some triggers for my asthma. Once the records were reviewed, my asthma nurse came to the conclusion I had Brittle Asthma. I had various stages where I was in and out of the hospital with having minor asthma attacks and was on and off prednisolone.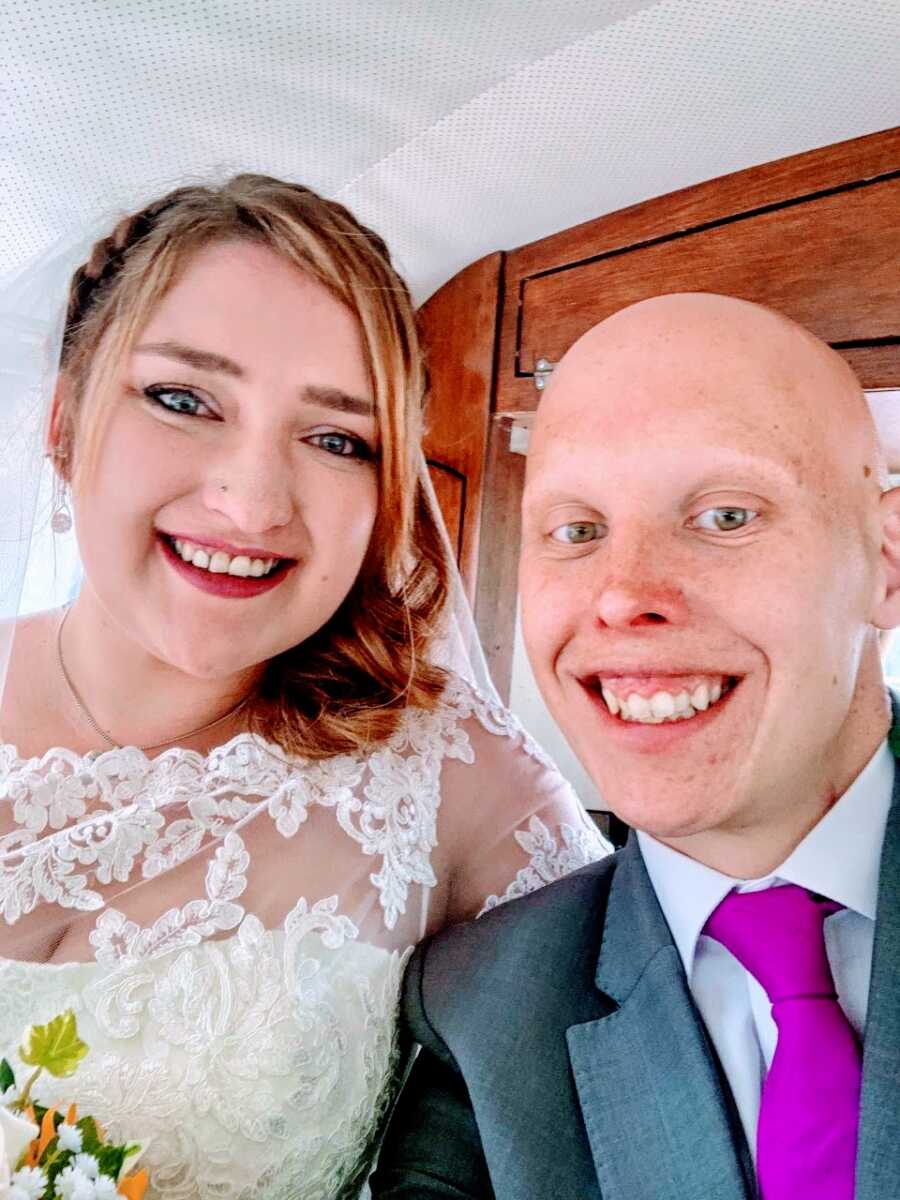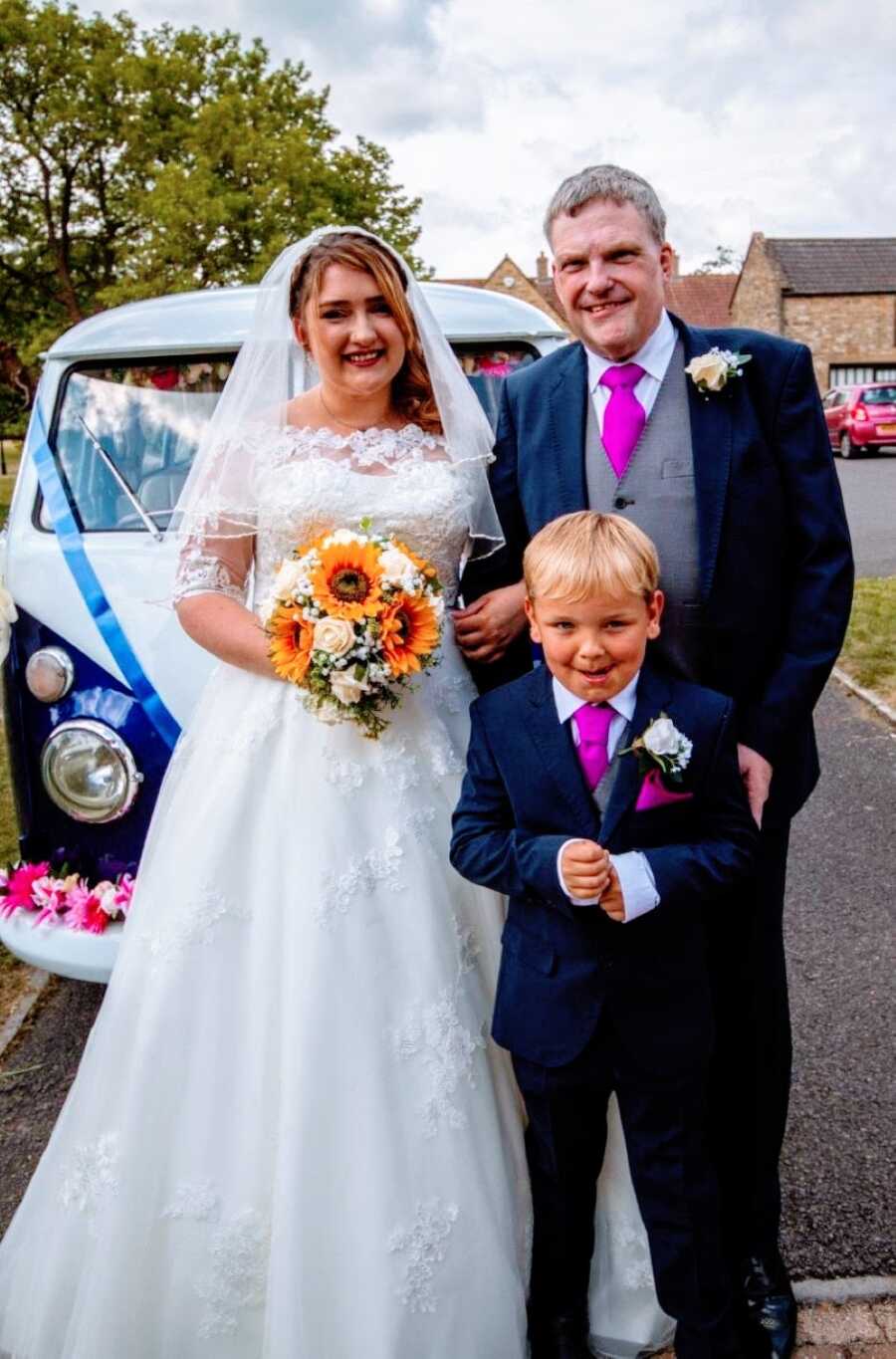 Then the dreaded 2020 Coronavirus hit. I had a positive case just before we went into full lockdown. Luckily, I managed most of my symptoms throughout this time at home. By this time my mom and brother-in-law were also living with us. My mom also caught the Coronavirus about three to five days after me. It was such a horrible experience and I was going through so much of my Ventolin daily just to breathe. I also needed a few nebulizers, which were provided from various ambulance crews that came out to visit. I wasn't taken into the hospital due to being positive and I was managing with my symptoms at home.
Throughout 2020 I was getting reoccurring chest infections, which normally lead to pneumonia. I had a few more admissions and more courses of steroids. 2021 comes and around February I'm back in the hospital with another bad bout of pneumonia. Another course of antibiotics and steroids, I was released after a week. I haven't had an easy run in 2021. Every month I have been in the hospital at least twice for long admissions due to more chest infections and pneumonia, which lead to me having my lung drained in may due to a pocket of stubborn infection not wanting to move. Within this time of being in and out of the hospital, my asthma team referred me to the MDT severe airways and lung specialist team. This was hopefully to get approval for something for calling biologic treatments, which have been shown to be life changing for people like me suffering like I have been.
This means I was then introduced to Doctor Robert Stone in August 2021. He had been in talks with Lil (my asthma nurse) for several months now, but had requested to have a face to face meeting with me at the beginning of the month. I was hoping this meeting would give me the answers I needed and help me find out if I was approved for the biologics. I took my mom with me for moral support and also back up in case I had a brain fog moment and forgot anything that needed mentioning.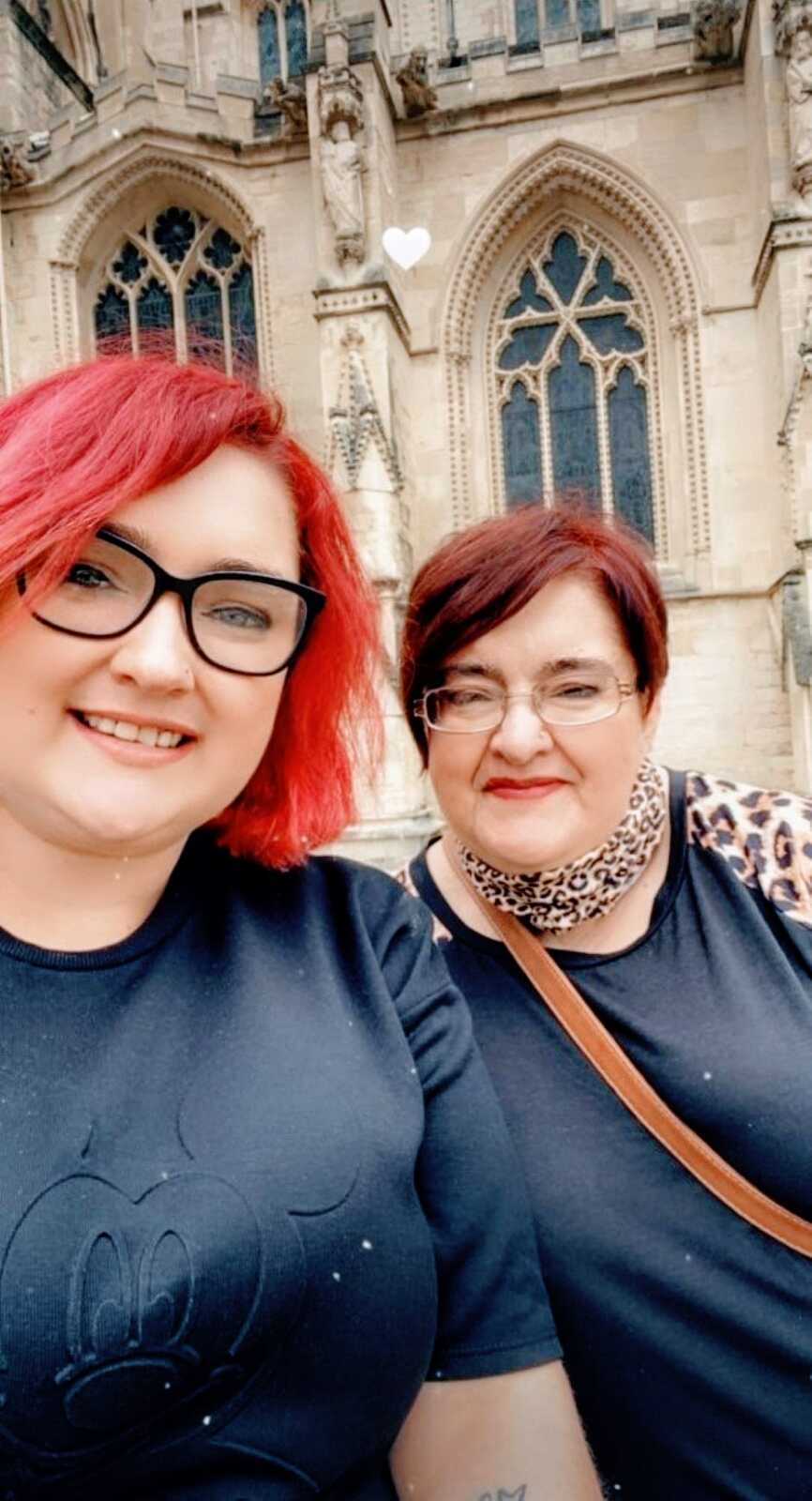 We met Dr. Stone on August 4th after I had done some breathing tests that morning. We went in armed with a folder full of peak flow records, the numbers from the mornings tests and also a list of questions me and the family had come up with to ask during the consultation. Dr. Stone was amazing. He explained everything in terms my mom and I could understand. I also think he was impressed with my knowledge of the type of asthma I have, the research I had already done in previous weeks on biologics, and also how prepared we were with my folder and questions.
He answered all my questions my mom and I threw at him, and near the end of the consultation he said he felt the best way for me to go forward would be to have the biologic treatments. I let out a sigh of relief. I couldn't look at my mom as I knew I would cry happy tears if I did. Dr. Stone then said I would be starting on the biologic called Xolair. He went on to explain the benefits of Xolair, how it's administered and also how life-changing it could be for me. He was lucky there were Covid implications in place as I think my mom and I would have hugged the man to death!
As soon as we left his office, it was the first time I looked at my mom after hearing the news. We both started crying happy tears in the corridor of the hospital. I honestly cannot put into words how happy I was to hear the news. When we left the hospital, I then told Lil as soon as I could so she could book my first appointment for the treatment to start. Lil phoned me a few days later to tell me my first treatment was booked in for August 19th. She also gave me the news that due to my IgE level in my blood (immunoglobin E antibody) and also my weight, I would need 525mg of Xolair every two weeks – this meant four injections! My fear of needles (even though I have tattoos) is about to be faced head on.
So, a few days ago I had my first dose of Xolair. I did two of the four injections myself, which I am super proud of. I have had very minor side effects over the last few days – a migraine and feeling tired, but if that's what it takes to be able to have a 'normal' life again, then I don't mind the odd bed day to recovery. Besides, anything beats being in the hospital! Now Xolair will not cure my asthma, it is an add on treatment, so I do still have to take my other medications, but it will mean I can have fewer steroid treatments and hopefully less hospital admissions as the treatment goes on. It will also mean I can reduce some strengths of medications I am taking for my asthma.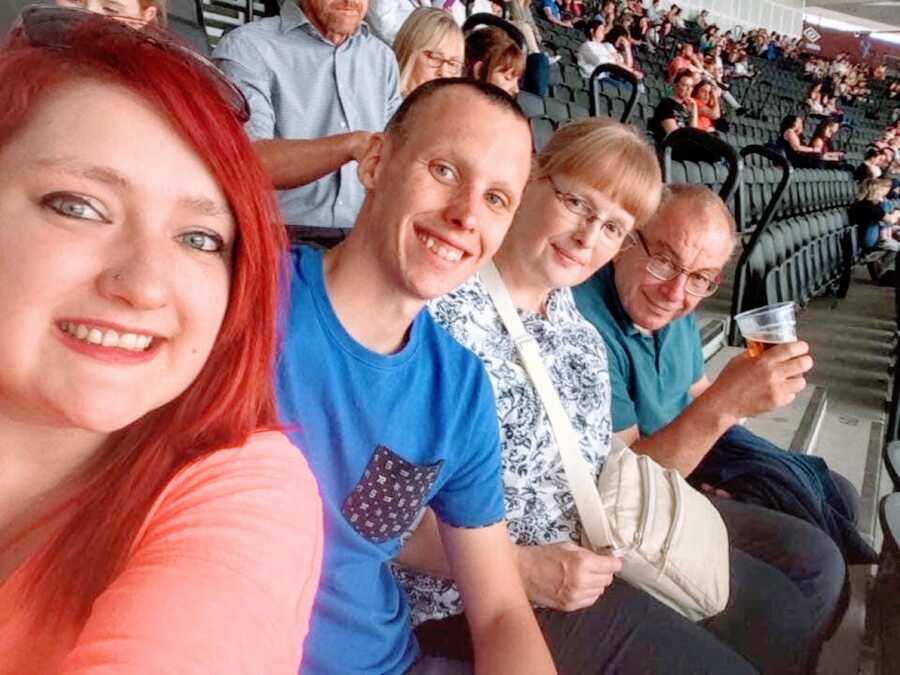 I have chosen to tell my story due to asthma affecting me physically and mentally. I have had some really low points throughout my journey, not being able to go to family or friend events due to being too poorly. I was treated for anxiety and depression. I felt alone at times with people not really understanding what I was going through. I was pointed to the Asthma UK website by Lil. I honestly don't think I could have gotten through all my lows without my friends, family and especially Alex.
I now use the Asthma UK website for loads of things, help and support, advice, updates on upcoming treatments and events, and also for finding a community on social media. This has helped me so much, I cannot put it into words. To be able to talk to people who have or are going through the same thing, I have made loads of new friends, also just to have people who understand. Asthma is an invisible illness and can be deadly; there is no cure, but it can be well controlled.
My asthma is known as severe allergic asthma; there are many different types of asthma out there. I want people to know if you are going through any kind of chronic illness, especially invisible ones, that you are not alone, it's not in your head and it certainly doesn't control you. With the right support and treatment in place, YOU CAN CONTROL IT!"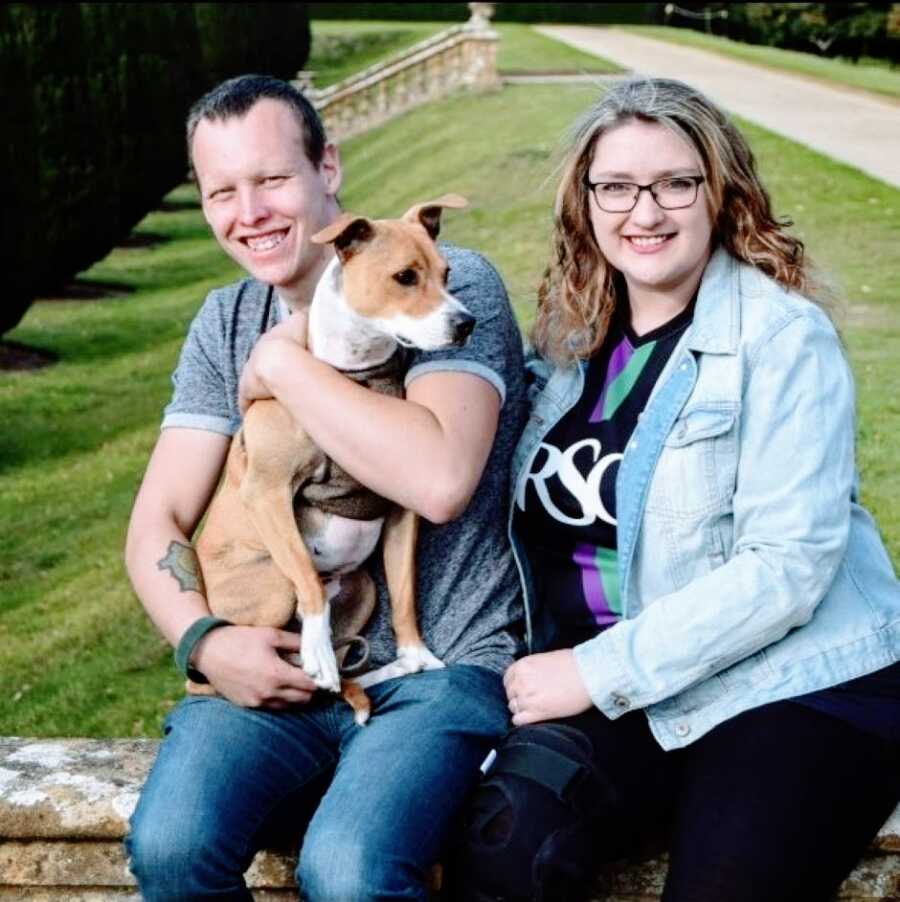 This story was submitted to Love What Matters by Jess Norman of Somerset, UK. Submit your own story and be sure to subscribe to our free email newsletter for our best stories, and our Youtube for our best videos. 
Read more stories like this here:
'When you fire up a lighter and don't think twice about it, I'm asking you to remember this face.': Mom to son with severe asthma urges 'check who's around before lighting up'
I Got The New Covid Variant—Here's What Happened
'At 9:00 a.m. Thanksgiving Eve, my phone rang. 'It's time.' Nothing could have prepared me.': Chronic illness warrior receives life-saving liver transplant after triple diagnosis 
'You have a tough road ahead.' That was an understatement. I had to accept the possibility of dying before I really got to live.': Chronic illness warrior says 'I've so much to be grateful for'
Do you know someone who could benefit from this story? SHARE on Facebook to let them know a community of support is available.