Jon and Danielle Murray are pros at raising girls: the couple has welcomed six daughters over the last decade, who range in age from 9 to 2.
But the Murrays received a big surprise earlier this month when, after the birth of their seventh child, they realized the baby was a boy.
Danielle Murray, who had a water birth in her Raleigh, North Carolina home on August 13th, says she and Jon had prayed for a son, but were also thrilled with the idea of adding a seventh daughter to their family.
"Towards the end of my pregnancy," Danielle told Love What Matters, "I think I actually leaned more into the contentment and idea of having another girl to the point where I was expecting a girl."
In a video capturing the moment their son, Israel Jonathan, was born, Danielle takes the baby from Jon and spends a few moments basking in the relief of having just brought a new life into the world.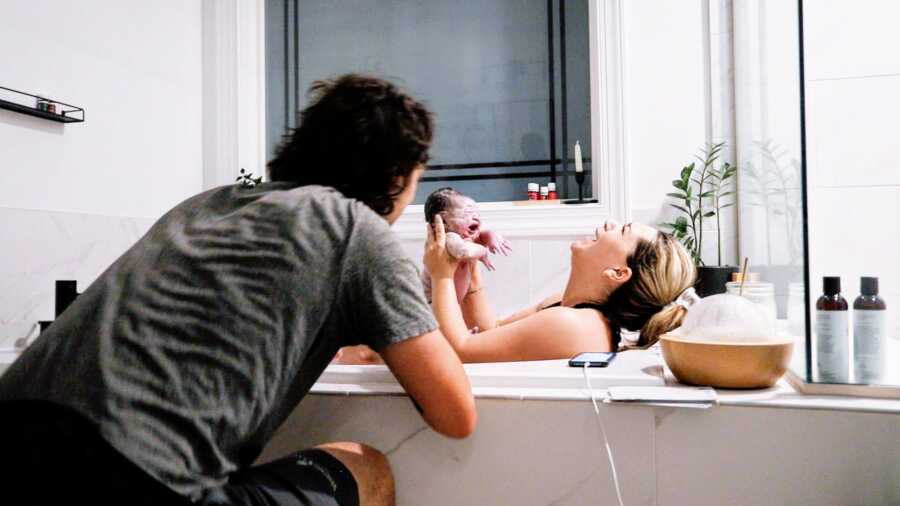 "The entire pregnancy I felt a little disconnected and it almost felt surreal," said Danielle. "So that first reaction was me falling in love with my baby. I went from disconnected to head over heels in an instant."
The video then shows Danielle examining her newborn baby, exclaiming, "It's a boy," when she realizes her daughters had gained a little brother.
"When I realized he was a boy, I fell in love all over again," said Danielle. "My reaction wasn't even shock or surprise. It was honestly just complete gratitude. We prayed for a son and there he was."
In the weeks since Israel's birth, Jon Murray says he's been thankful for the advice he's received from friends who have boys of their own.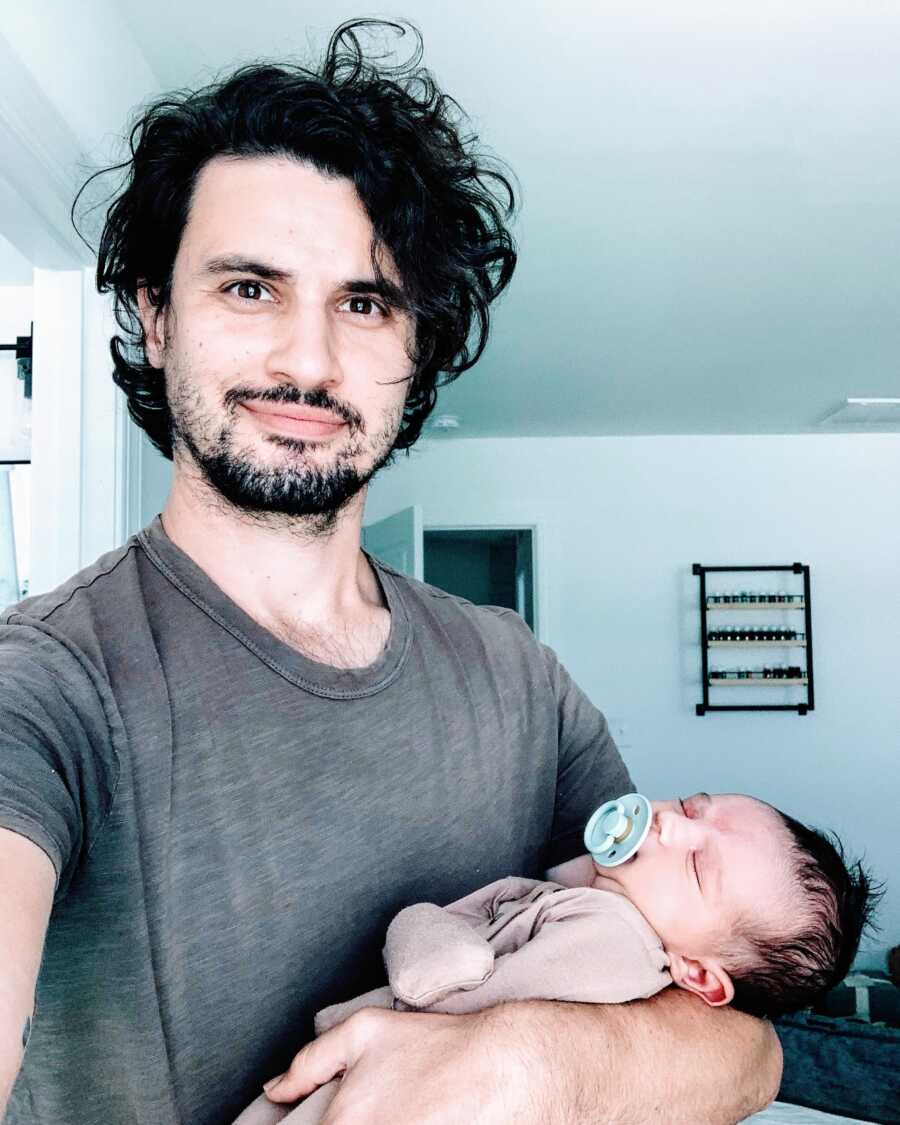 "When you're used to changing girl diapers for the last 10 years, it definitely throws you for a loop to change a boy," Jon joked. "Like, what do I do with this? Luckily I have some experienced boy parents that have given me some great tips on how not to get peed on. It takes a village."
Danielle says while having seven children wasn't always the plan, she and Jon learned early on while building their family that each child brings more love into a home.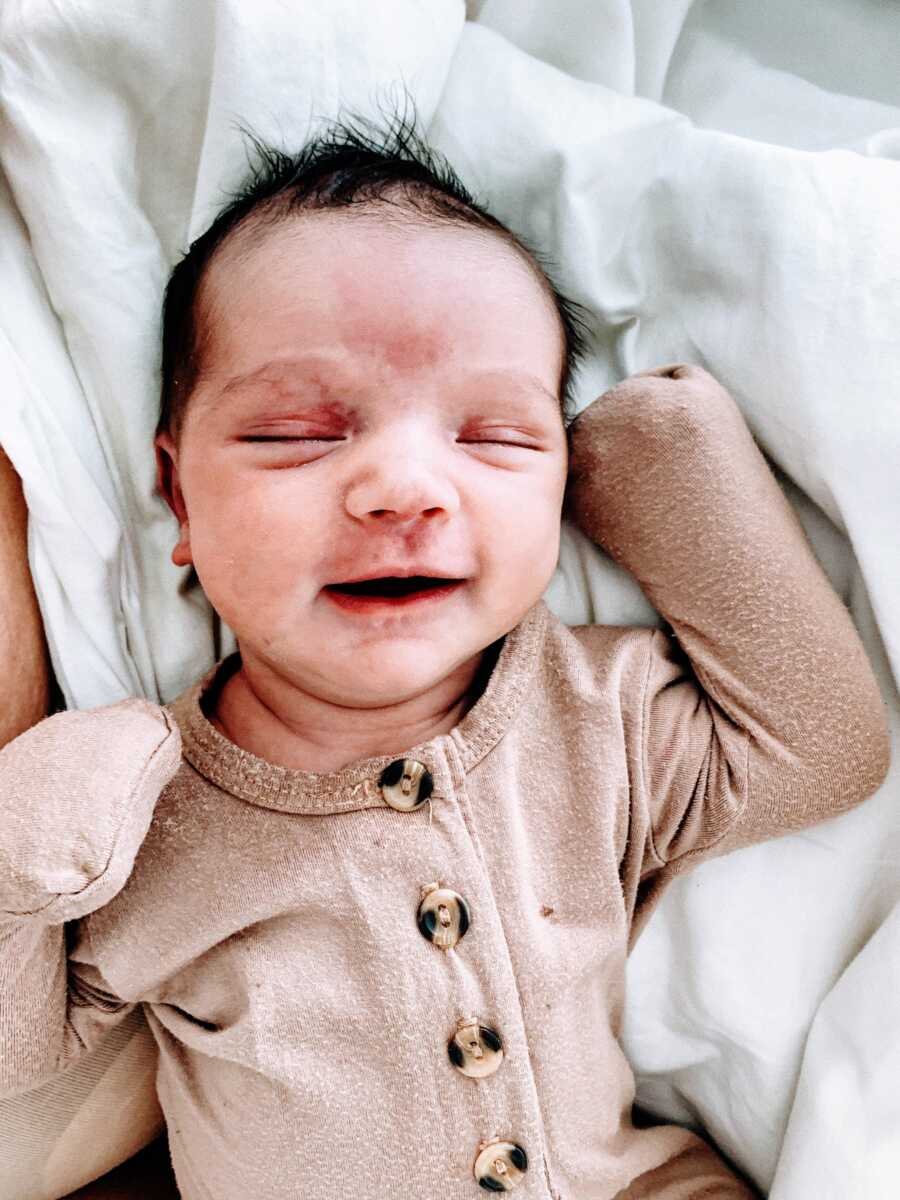 "There is something really special about the chaos and laughter of a house full of children," she shared, "And, about a crowded dinner table, our family traditions and knowing that as they grow they will come home with their own families and our home will always be full of life and love."
While the Murrays have no plans to have more biological children, the couple do have an interest for expanding their family through adoption or foster care.
For now, Danielle says she's spending her time focusing on cherishing her postpartum recovery and watching her daughters Tyler, 9, Elena, 8, Judea, 7, Adeline, 5, Everly, 4, and Merryn, 2, bond with their brother.
"The girls are completely smitten," said Danielle. "He is already so special to our entire family. Our oldest has wanted a brother for at least five years, so I know he is going to be absolutely treasured."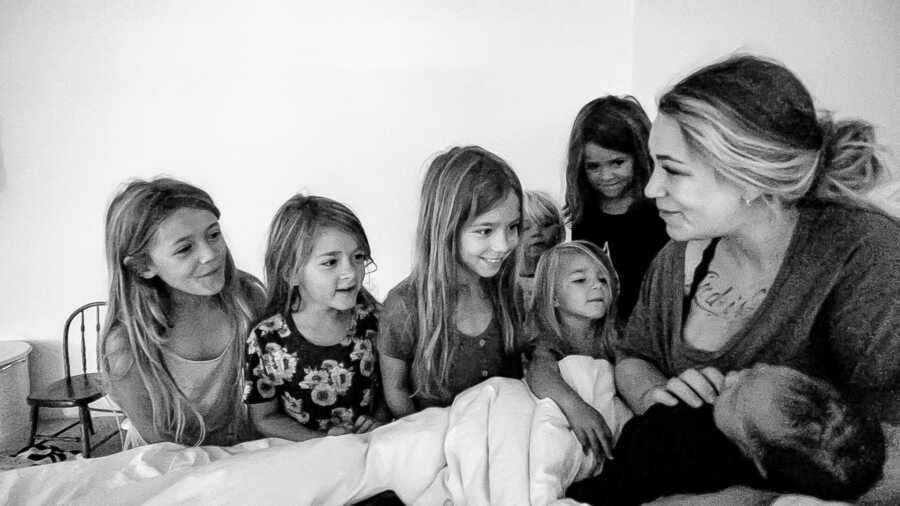 This article was written exclusively for Love What Matters by Terri Peters. Have an amazing story of your own to share? Submit it here, and be sure to subscribe to our free email newsletter for our best stories.
Read more from Terri here:
'We couldn't think of a better forever home.': Old Navy gifts mannequin dog to 5-year-old boy with autism
Disney's Latest Film 'Turning Red' May Feature A Character With Type 1 Diabetes, And Parents Are Very Excited About It
This Third-Grader Just Dropped A 'Summer Bop,' And It Should Totally Be Your New Anthem
3 Brand-New Disney World Experiences Worth Adding To Your Must-Do List
SHARE this story on Facebook to encourage others to cherish every moment and love what matters most!