"Let me preface this by saying I'm not a medical professional. I'm a teacher from Texas, but I'm not even a science teacher. I don't have a background in immunology or virology. I cannot attest to other people's experiences, but I can and will share mine.
When this pandemic started, I socially distanced, stayed home, wore my mask everywhere and took every precaution necessary because I have pre-existing conditions. I have asthma and a mild kidney disorder. My asthma is well controlled with my daily inhaler, and my kidney disorder is controlled due to lifestyle changes I made early in my diagnosis. I had to cut out NSAIDs, Dr. Pepper and other sodas, and reduce my alcohol intake. I don't require medications or any form of dialysis for my kidneys, and I plan to keep it this way. While I'm not at a higher risk to contract COVID-19, I am at a higher risk for COVID-19 complications.
I taught this entire 2020-2021 school year without contracting COVID-19.
On February 1, 2021, I received my first dose of the Moderna vaccine.
On March 1, 2021, I received my second dose of the Moderna vaccine.
I continued to social distance, mask, and take precautions.
On April 1, 2021, I returned to in-person evening tutoring, all the while masking and social distancing and sanitizing. I hadn't been in person since February 2020.
I made it until July 2021 without contracting COVID-19, and I caught it from a family BBQ for the Fourth of July.
My husband was shocked. The doctor was shocked. Everyone around me was shocked. I wasn't shocked because I knew I caught a variant. Viruses mutate. It's how they survive. My Moderna vaccine protects me from the original strand, but variants can and will break through. The good news: the vaccine reduced the severity of the illness. So, instead of ending up on a ventilator or dead, I was only in the hospital for three and a half days. Here's how it all went down.
July 3, 2021: I attended a family BBQ, where unbeknownst to everyone, someone was exposed to COVID-19.
July 6, 2021: I woke up feeling a tad 'off' and assumed allergies and sinus because I suffer from them year round. Y'all, I should buy stock in Allegra 180 and Flonase because I use them EVERY SINGLE DAY in addition to a saline sinus rinse.
July 7, 2021: I donated blood at Carter Bloodcare because I still thought it was allergy and sinus. By the time I got home, I was running a fever. Then it hit me. It's not allergies or a sinus infection. I might have COVID. I called Carter and told them to discard my donation. I isolated myself in our guest bedroom and told my husband to sanitize everything in the house.
July 8, 2021: I tested positive for COVID-19. The doctor gave me a steroid shot in the tushy and sent me home with a Z-Pac to prevent pneumonia.
HA. Pretty sure Z-Pacs don't work on me anymore (thanks asthma and bronchitis). It usually takes two or three rounds of Z-Pacs and a different antibiotic to knock out bronchitis.
July 9-13, 2021: I continued to isolate in the guest bedroom. My poor husband took care of me while working full time and completing two summer graduate courses. We worked out a system to leave me food and water and meds outside of the door. He bought Microban 24 to sanitize everything I might have touched while he was at work. He bought laundry sanitizer for the laundry. He learned how to use the sani-rinse function in the dishwasher. I learned that Depends are my best friend due to COVID cough peeing, and there is no shame in needing adult diapers. I walked around my tiny isolation room and bathroom and tried to sleep upright and on my sides to prevent pneumonia. I drank tea and water and Gatorade and chicken broth. I ate soup and toast because it was the only thing my tummy wanted.
I also accidentally reduced my caffeine intake and went down to one cup of coffee from my usual three a day. I didn't notice the caffeine withdrawals because of how horrible the COVID symptoms were. During all of this, our cats screamed because I wouldn't come out of 'their room,' and the dog threw temper fits because I wouldn't take her for a walk.
July 14, 2021: I woke up and realized my lungs were in trouble. I thought it was asthma. We headed to the emergency room around 6:30 a.m. I had a puking, coughing, sweating fit in the exam room while trying to talk to the doctor. She decided to start treating me for SEPSIS because I hit two of the markers: fever and increased heart rate. Later, she informed me I didn't have sepsis, but they treat people for it if they hit two of the four markers. It's standard procedure to get a head start on sepsis treatment even if they aren't sure because of how quickly it progresses. Even though I didn't have sepsis, I did have pneumonia.
They stuck me on an ER gurney and started my plethora of treatments. Breathing treatments. Antibiotics. Anti-nausea meds. Steroids. Saline solution. Blood thinners. I had two IVs in my arm so they could rotate usage and prevent blowing out my veins when administering my cocktail of meds.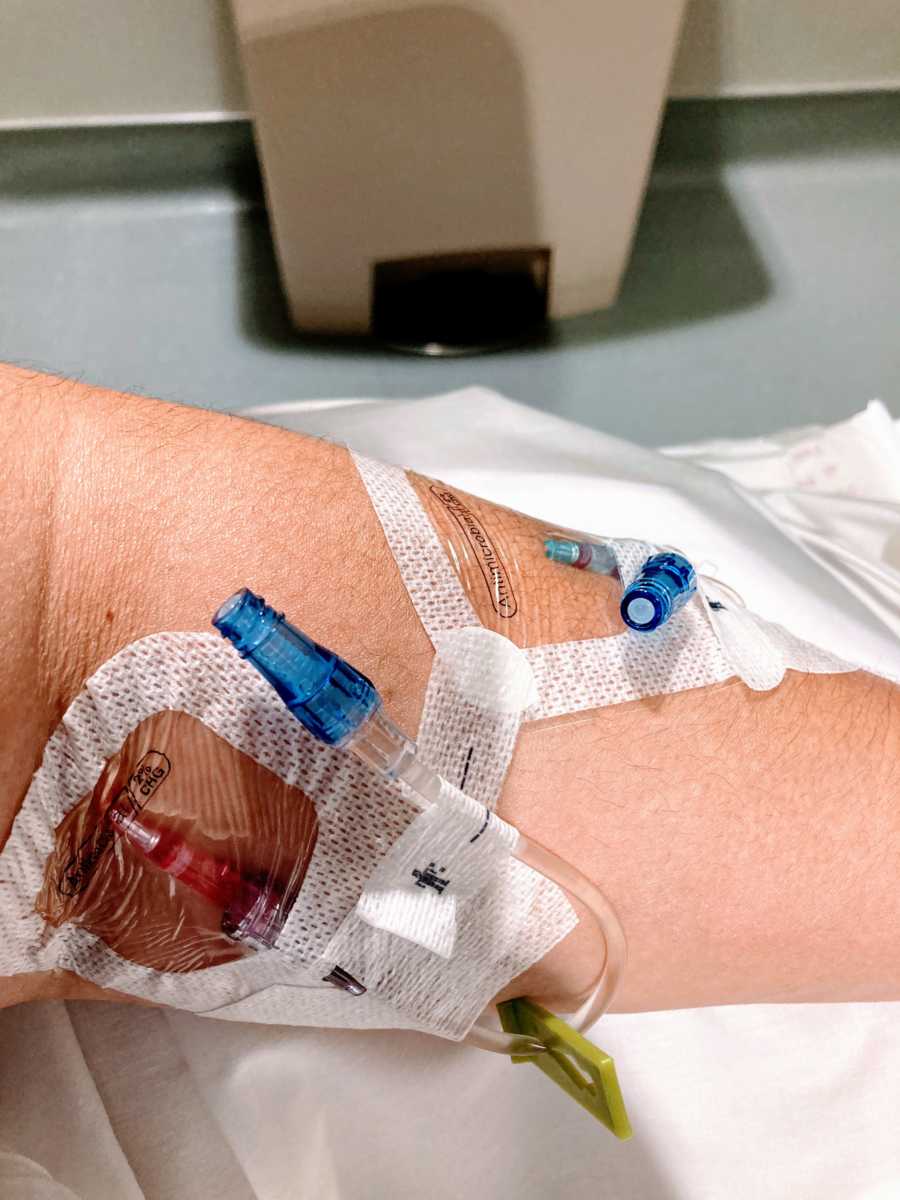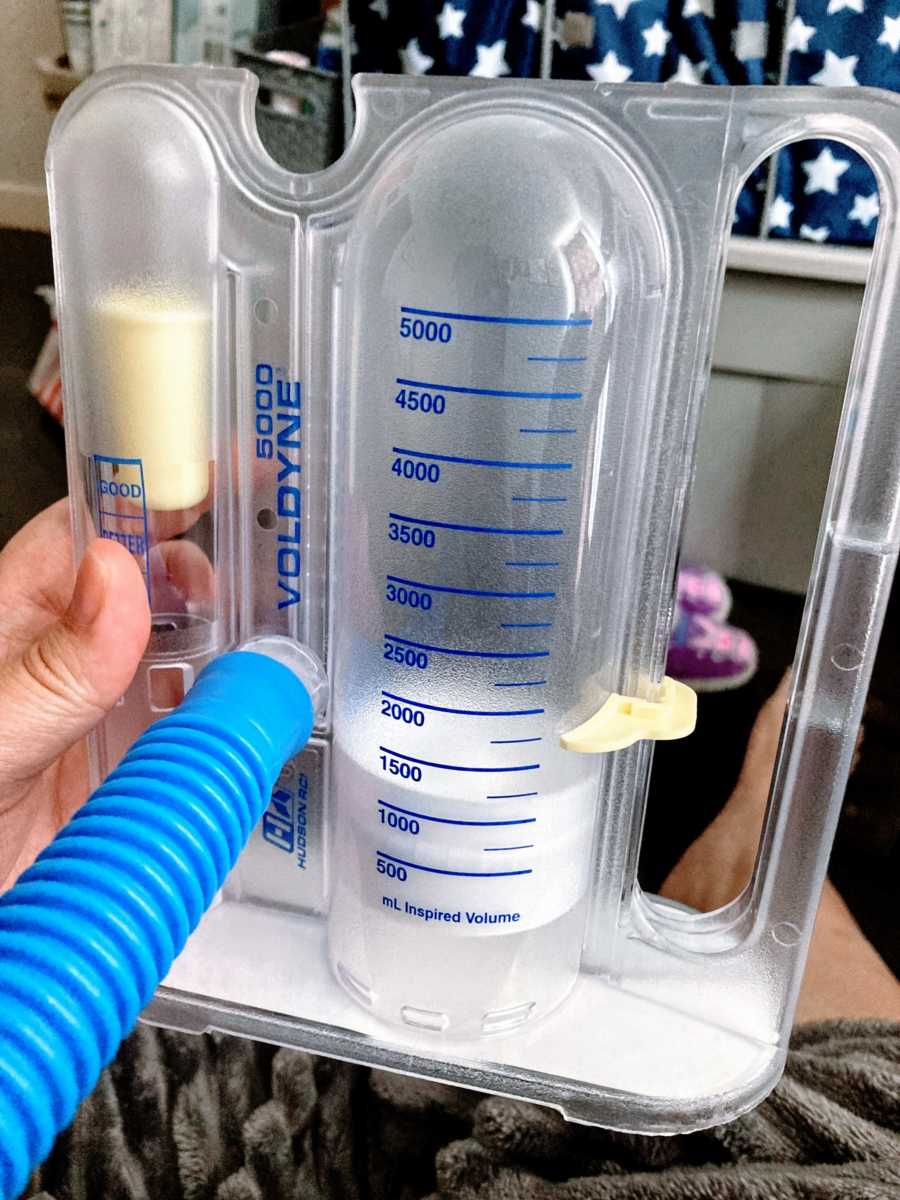 When we arrived at the ER, there was no one in the waiting room. By noon it was full and overflowing because of the July 4th COVID surge. I stayed on the same gurney for almost 48 hours because the hospital was full, and there were no open beds. More critical cases were admitted before me. I spent almost 48 hours in what I call 'ER purgatory.' I was in a holding area of the ER for those who need to be admitted but don't have a bed yet. ON AN ER GURNEY. If you've never been on an ER gurney, it's basically a thin piece of foam on a hard 'bed' and is extremely uncomfortable.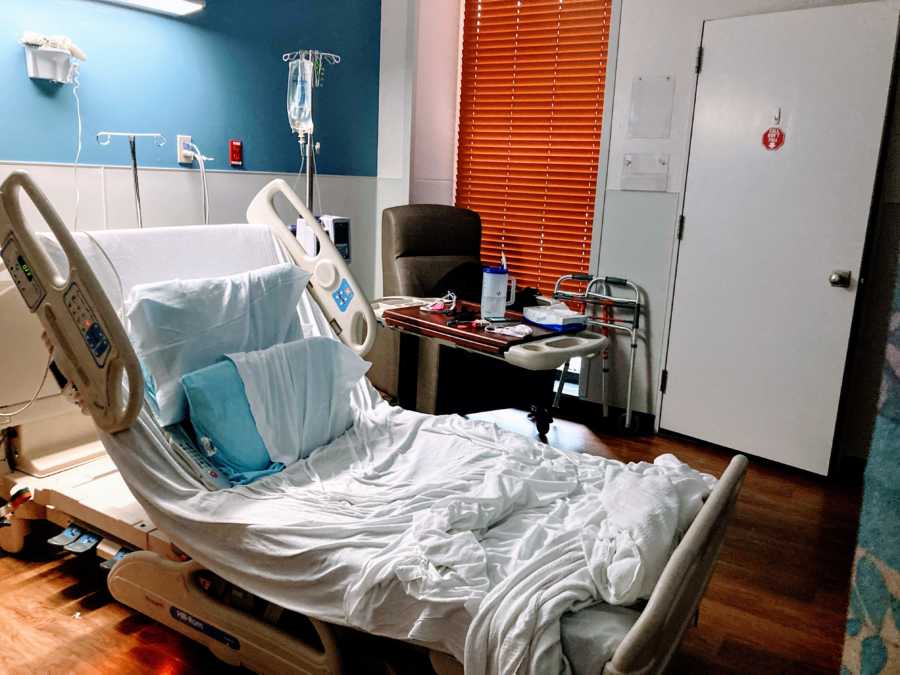 After almost 48 hours, they moved me to a patient room with an actual bed. Y'all, I almost cried when I saw that bed. I know hospital beds aren't supposed to be comfortable. I dare you to spend 48 hours on an ER gurney and then tell me the patient bed doesn't feel like a cloud.
I continued receiving all of my treatments in my patient room and finally rested in that glorious bed. Throughout my hospitalization, my oxygen never dropped below 95%, so I never needed an oxygen mask or any breathing assistance. I continued to cough and spit up gunk from my lungs. Eventually my nausea calmed down, and I stopped throwing up my food. I stopped running a fever and my vitals leveled out.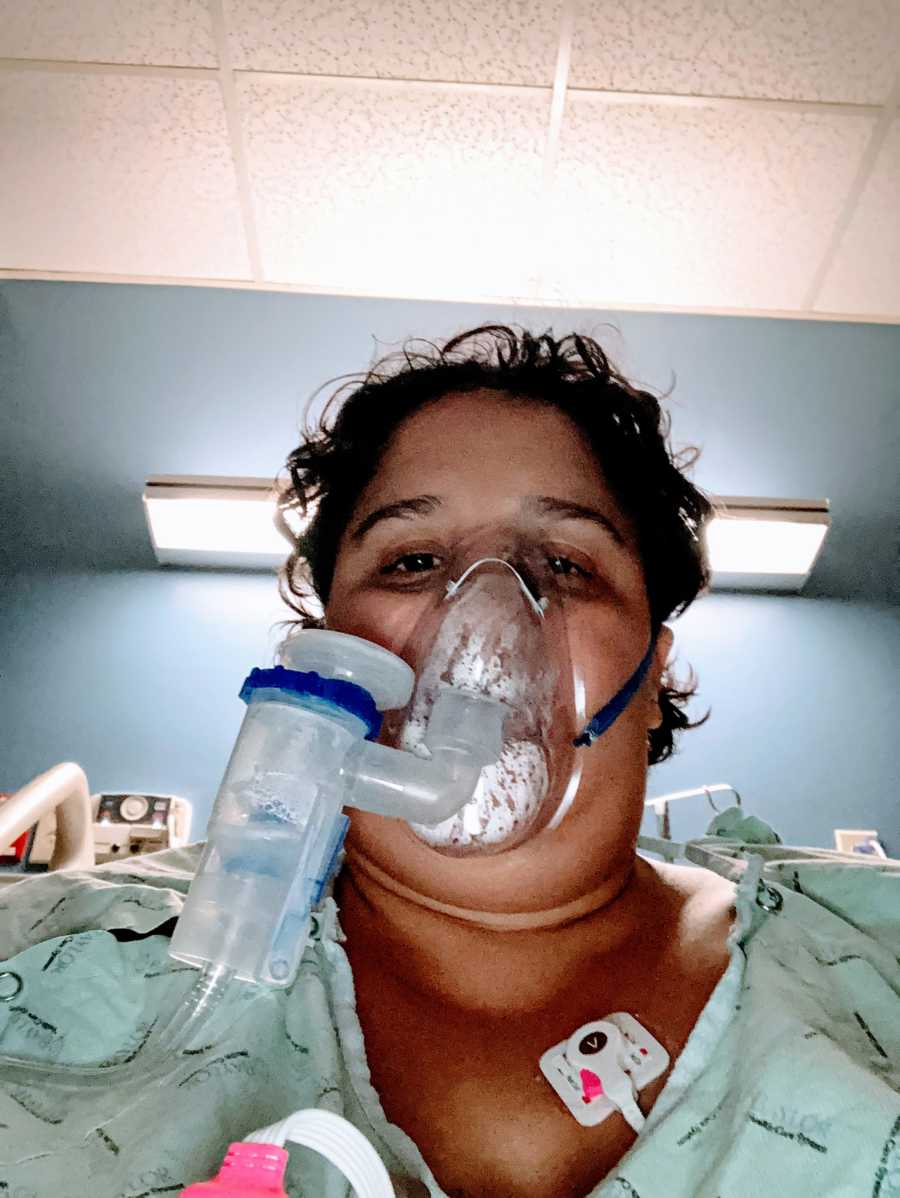 For the most part, the hospital staff exceeded my expectations in care. I had one 12-hour period where two staff members were not attentive, and I had to fight and advocate to get what I needed from my ER holding room, but that's an entirely different story.
July 17, 2021: DISCHARGED and sent home to finish recovering. I returned to my isolation room and continued to follow doctors' orders regarding sleep positions, coughing up gunk, taking my medicines (Prednisone, UGH) and moving around to help remove the pneumonia.
Can we just talk about Prednisone for a second? For those who have never been on this devil medicine, it's a steroid. It's used to treat a plethora of conditions, but it also has a plethora of side effects. These are a few of my favorites: increased body temperature, water retention, insomnia, increased appetite and irritability. Basically you turn into a bloated human racoon with a really bad temper. They prescribed Prednisone before I left the hospital. I started taking it.
July 21, 2021: I tested NEGATIVE for COVID! YAAAAY! I can break out of isolation, but I still feel like a vampire is draining all of my energy and I'm still coughing up gunk. Hot girl summer right here y'all. My doctor prescribed MORE PREDNISONE so I could wean myself off of it after the hospital dosage ran out. We started with 60 mg a day and reduced the dosage by 10 mg each day until I reached zero. I finished the last dose on July 29, 2021. Prednisone withdrawal time! WOOHOOO!
You're probably wondering why I told you all of this.
You're probably wondering why I included pictures.
You're probably wondering what it has to do with you and your loved ones.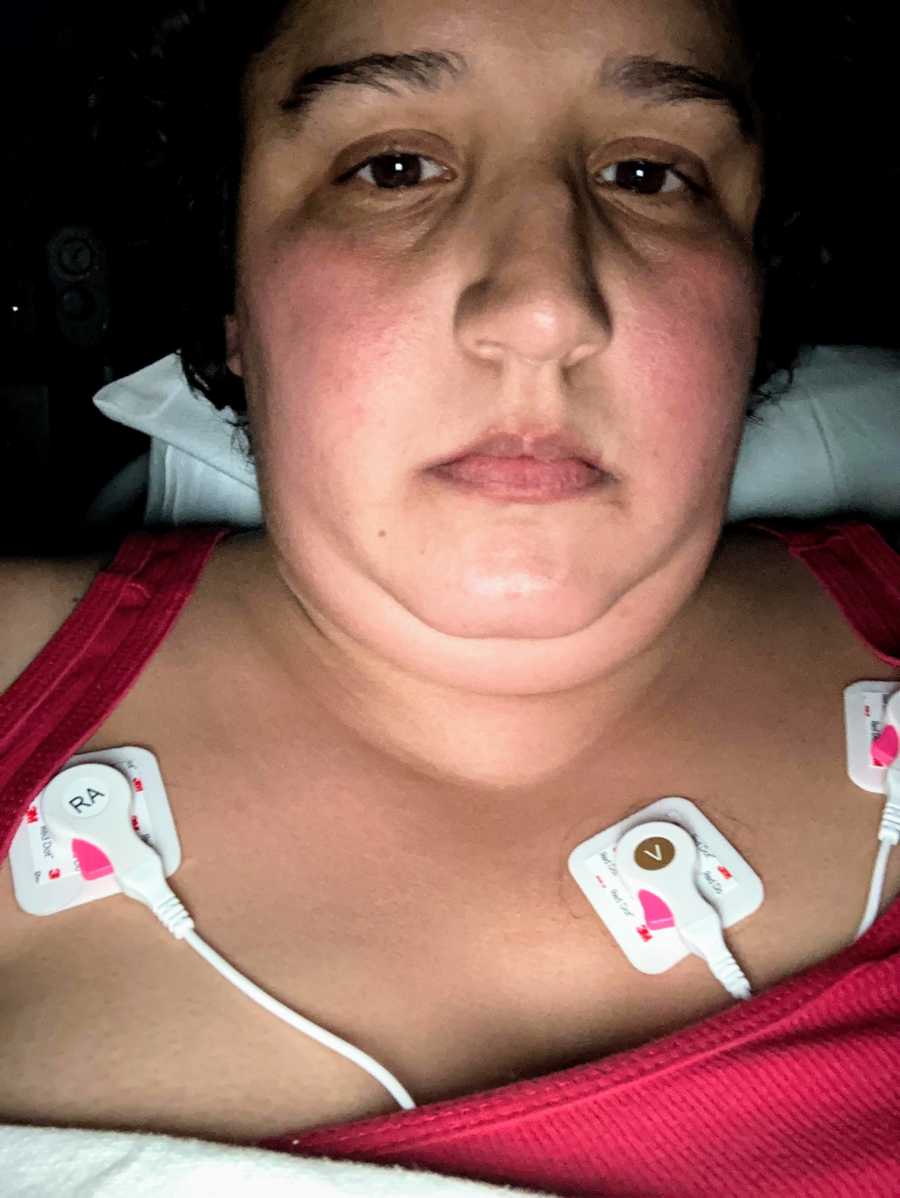 Without the vaccine, my COVID illness would have been much worse.
I wish everyone that can get vaccinated would because it helps prevent extreme illness if you contract a variant.
I wish everyone would wear a mask as recommended.
I wish everyone would quarantine when they know they've been exposed.
This virus isn't going anywhere. It's here to stay. We must accept our old 'normal' isn't going to return soon and may not ever. We must understand masking and getting vaccinated isn't a political issue and never should have been a political issue. It's a safety and health issue that affects everyone around us. It's time to stop thinking only of ourselves and start thinking of the greater good."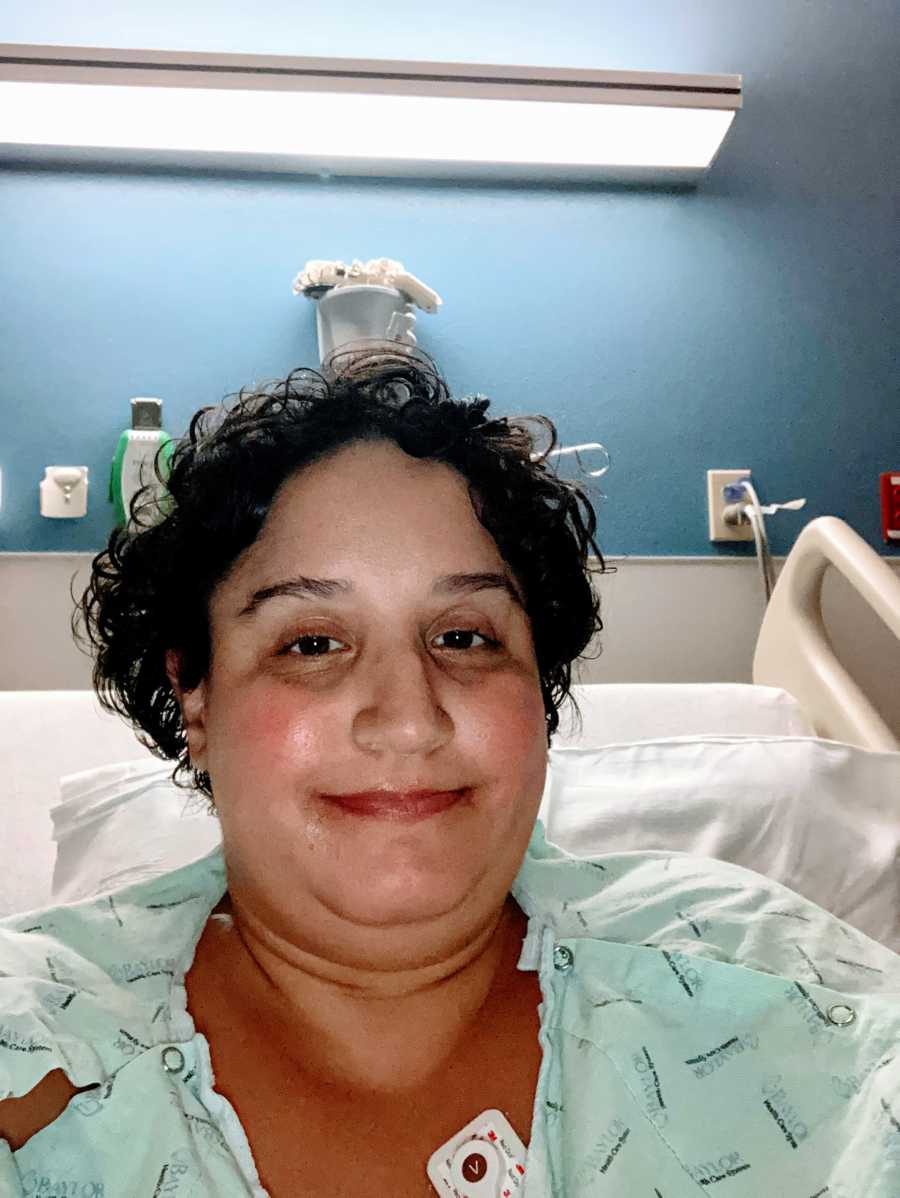 This story was submitted to Love What Matters by Maggie Hendrix. Submit your own story here, and be sure to subscribe to our free email newsletter for our best stories, and YouTube for our best videos.
Read more stories like this here:
'It's the next worse thing to dying.' Covid didn't kill me. It took my life.': Covid 'long hauler' urges 'please be part of the solution'
'My daughter called me from a party. 'Mom, I'm violently throwing up. I swear I'm not drinking.' She went from asymptomatic to waking up at 3:00 p.m. every day.': Mom details daughter's journey with COVID-19
'I'm not scared of getting the virus. I probably won't die,' they say. I survived, and now I'm battling post-viral syndrome.': Woman diagnosed with Myalgic Encephalomyelitis after COVID-19 recovery
'I tested positive. The next day, I went into labor. My oxygen levels were dropping. Every time I took a breath, I'd cough over and over.': Mom wakes from ventilator after battling COVID-19 during labor
Do you know someone who could benefit from reading this? SHARE this story on Facebook with family and friends.