"I was having the time of my life, working for some prestigious companies within the beauty industry in London, where I met some amazing people along the way including having many celebrity clientele.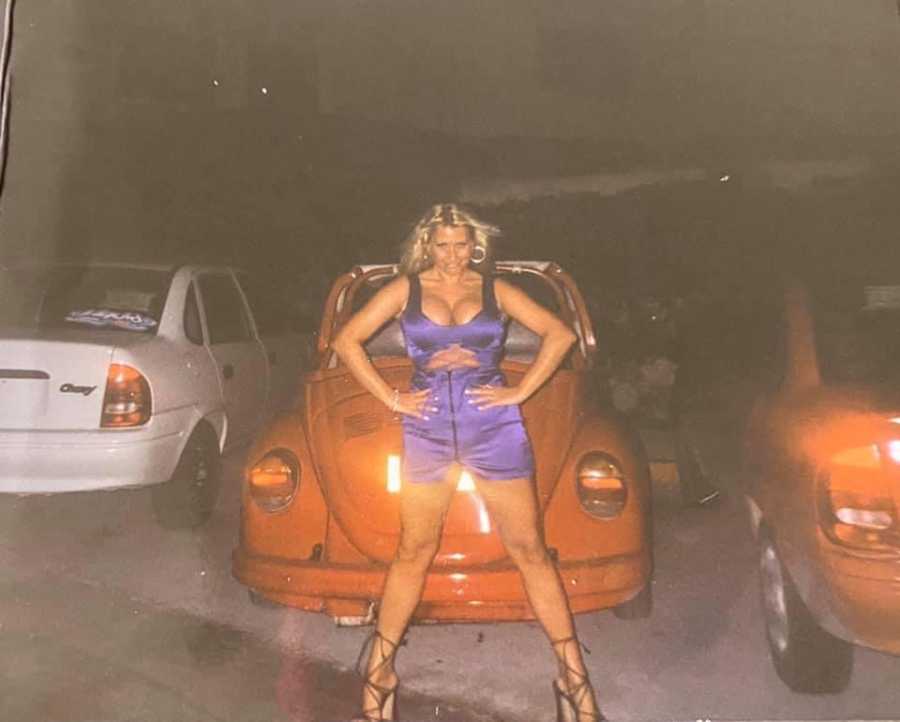 I also won Party Girl of the Year in a national newspaper and was whisked off to Spain to film for Sky TV and I was chasing my dream job of being a TV presenter. My passion was traveling the world, music, dancing, and I was extremely active and sporty.
Little did I know that my life was certainly not going to turn out the way I expected it to.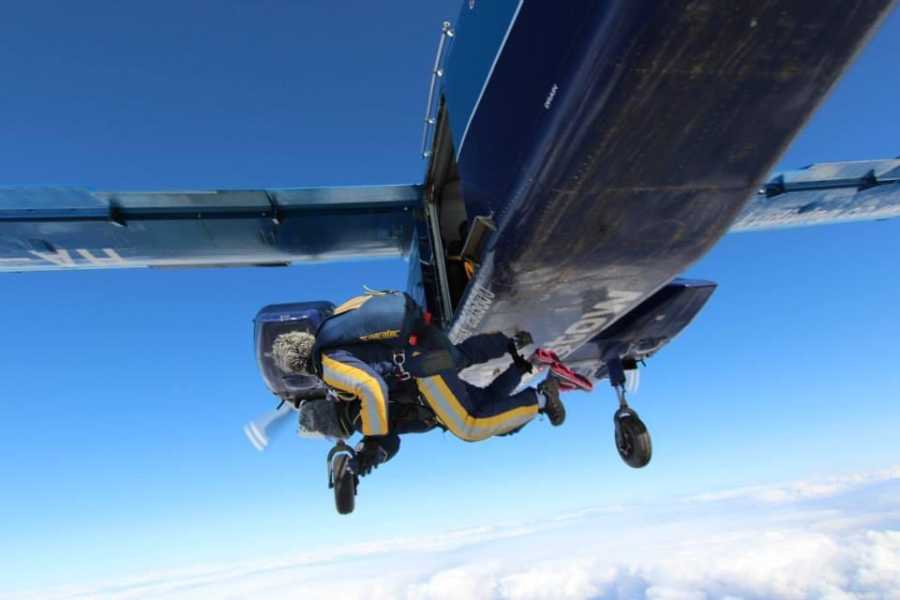 One night back in 2004, my boyfriend at the time was visiting me from Italy so we wanted to meet some friends and go to a club.
We arrived at the club in my hometown, London and we ordered a drink at the bar. We'd only been there around thirty minutes when I felt an almighty thud on the top of my head, initially I thought I was being attacked.
I fell backwards, which felt like it was in slow motion and my head hit the floor first. I laid on the dance floor looking up at my boyfriend and all of my friends who were yelling at me to get up while the music was still playing, but I couldn't.
I knew something serious had happened as I couldn't move anything. I looked up and saw that there was a balcony with a large velvet curtain hanging down and then I realized that someone must've come off it.
Later on I discovered that a twenty four year old, seventeen stone man had landed on my head from that same balcony.
The paramedics arrived and took me to hospital to have emergency surgery to stabilize my spinal cord in my neck. It was there that I learnt that I had sustained a C4/5 spinal cord injury which basically means complete paralysis from the shoulders down. As you can imagine it was utterly devastating to hear for both myself as well as my family. Just like that my life changed in an instant. One minute I was a healthy, active woman to then being told I would be Tetraplegic and spend the rest of my life in a wheelchair.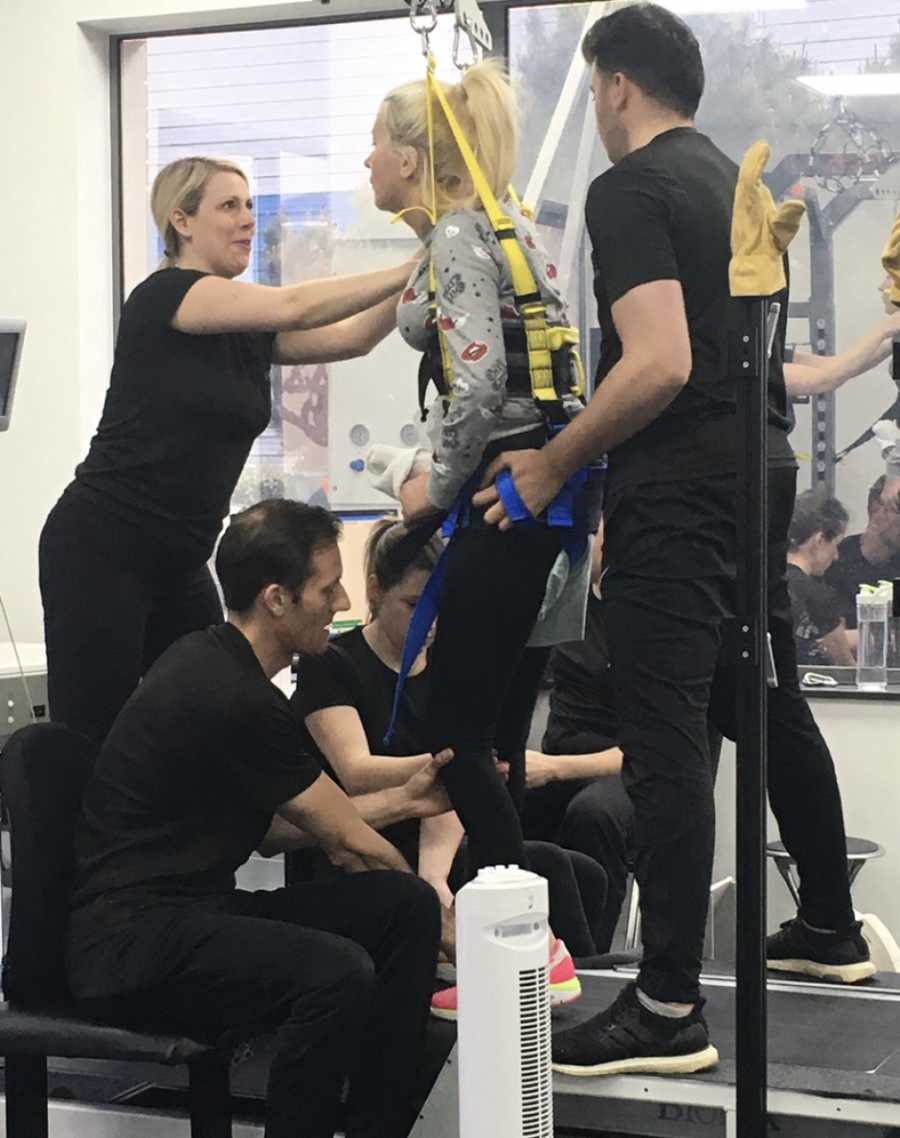 After the surgery I was taken to Stoke Mandeville spinal unit where I spent ten months of rehabilitation and experienced some very dark days.
Since returning home it's been a roller coaster to say the least. I truly couldn't have got through it all without the love and support of my incredible family.
Over the years I've maintained a strict regime of physiotherapy and tried to get back to a healthy lifestyle after being on lots of medication and a really bad diet. Now I've managed to turn it around and six years ago, with the help of my doctor, I am off of the medication and feeling so much better both mentally and physically.
My brother and I threw ourselves into research for a cure for spinal cord injury and once I saw with my own eyes that there was evidence that one day there could be a potential cure for paralysis, I knew there was hope to walk and become independent again for me and the three million people living with paralysis!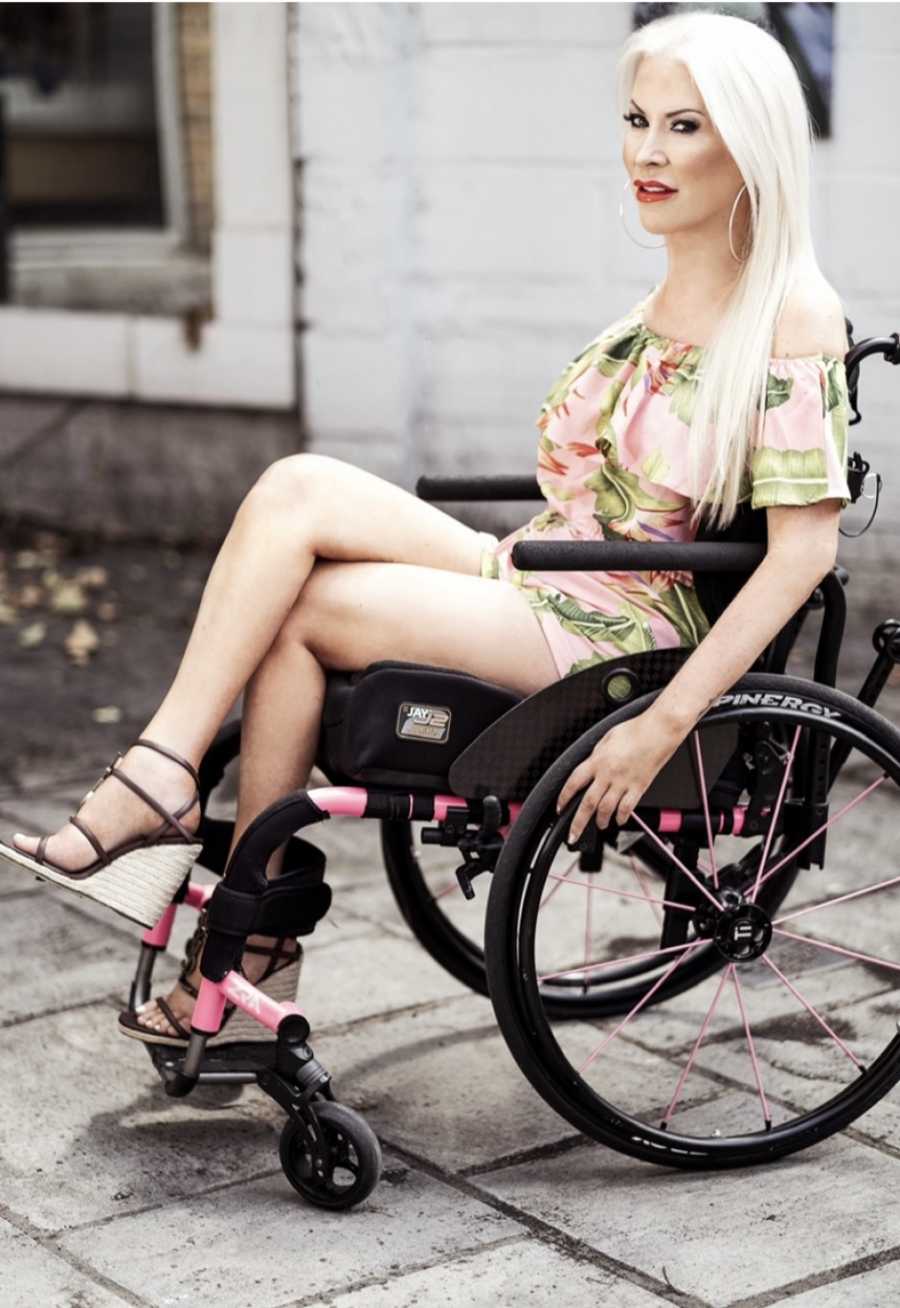 Right about then, I knew that I didn't want to just sit there and wait for a cure to come along. I wanted to do whatever it takes to facilitate the process.
One of my key aims is to raise awareness for spinal cord injury and to support research initiatives.
I'm a proud member of the Cure Girls. We are a group of women from across the world who are living with a spinal cord injury and our mission is to make chronic spinal cord injury curable! We want to tell the world what life is really like living with paralysis through our blog: curegirls.com
We work tirelessly together on a daily basis to fundraise, campaign and promote our cause via the media.
I have completed many personal challenges such as a skydive, cycling over 2,231 miles on my FES bike, fasted and also organized parties and events, raising thousands of pounds for medical research initiatives.
As a Cure Girl meeting with the scientists and getting updates on the latest research is imperative. This shows us how our fundraising affects research. I have travelled to Brazil, USA, and Italy visiting laboratories where the research is taking place, also here in the UK.
There are many positive studies and trials going on worldwide. It's crucial we support medical research, particularly as the charities funding this vital research are not government funded and in the UK alone every eight hours, someone is told that they will never walk again. As you can see by my story, spinal cord injury can happen to anyone of us at any time."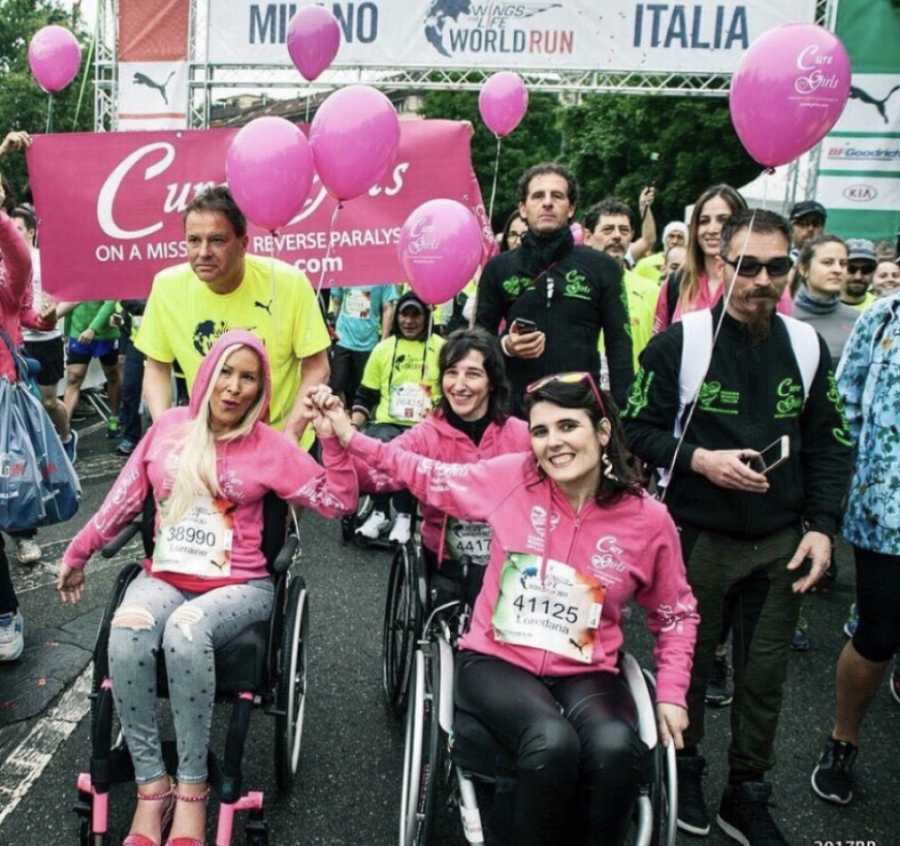 This story was submitted to Love What Matters by Lolly Mack from London, England. You can follow her journey on Instagram, and her blog. Submit your own story here, and be sure to subscribe to our free email newsletter for our best stories, and YouTube for our best videos.
Read more stories like this:
'Overnight, I went from a happy, active, able-bodied person to paralyzed from the waist down.': Woman disabled in car accident candidly shares journey to self-acceptance
'I felt my elbows tingle and collapsed. Even my organs were paralyzed. I had to push the call button with my neck.': Stroke survivor creates inclusive dance company
'I came out basically dead. The doctor broke my spine. 'She won't be able to do ANYTHING.': Woman paralyzed at birth finds soulmate, 'EVERYONE deserves love '
'I got a bad cold. Within 24 hours, I was fully paralyzed. Parents pulled their kids away like I was contagious.': 12-year-old girl with Acute Flaccid Myelitis finds joy despite paralysis, 'I love life and the people in it!'
Please SHARE this story on Facebook and Instagram to encourage others to cherish every moment.