"My husband and I met when we were in our early twenties at a party we were both brought to by our respective friends. When we first looked at each other, it was like the whole world had stopped and it was only the two of us there, when in reality, there were about 40-50 people at that cottage party on Labor Day weekend 2011. Even when we were separated by the friends who wanted to spend time with us as well, we always seemed to find each other.
Throughout the day, he realized I had a limp. When he asked me whether I was okay, I told him it was no big deal. On our first date, however, I told him I had cerebral palsy. I told him all the information he needed to know— including what cerebral palsy was, and how exactly it affected my life. It was my way of giving him a choice on whether he wanted to stay or leave and move onto another girl. Without any hesitation whatsoever, he stayed.
From that moment on, he was my boyfriend. We had a great relationship. He challenged me like no other person ever did or would even dare to, with the exception of my family of course. He was my first serious boyfriend and my first love. He took me traveling, he taught me how to drive, and he taught me how to do all the physical activities I always assumed I wouldn't be able to do because of my disability.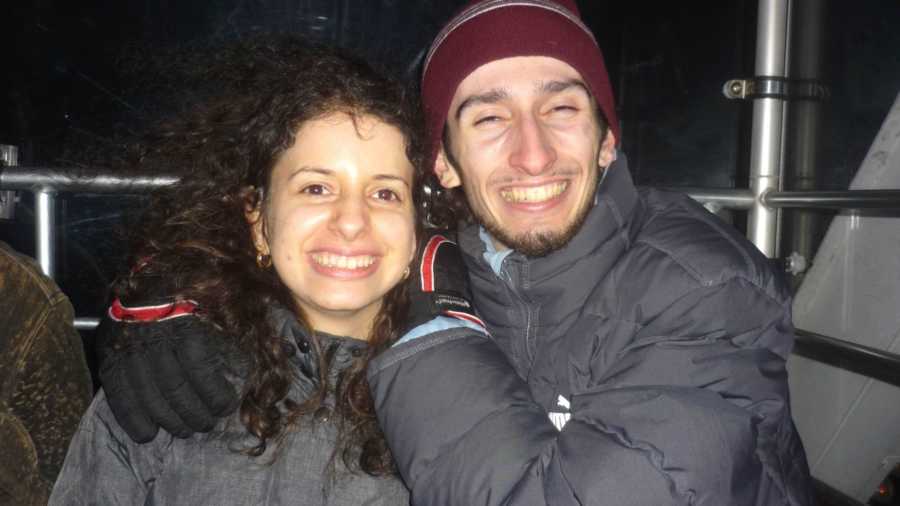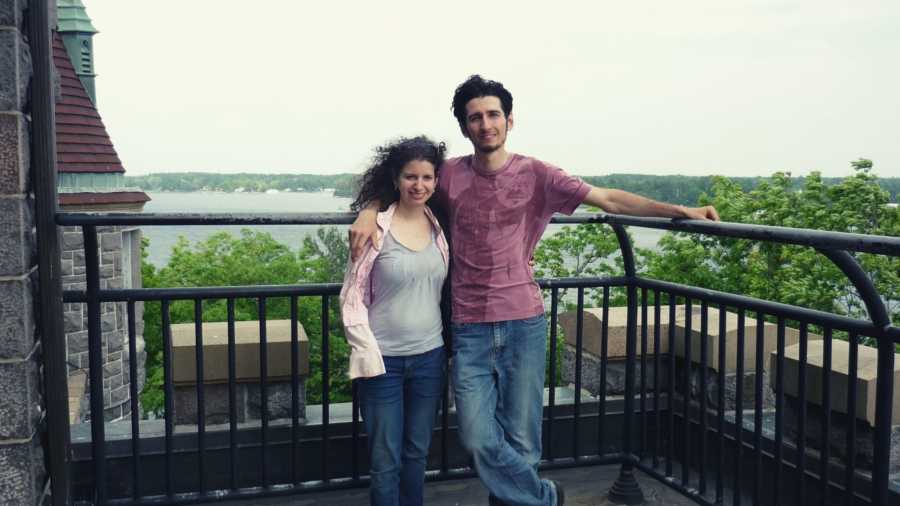 About a year after we started dating, it was time for me and my future in-laws to be introduced. Everyone in my husband's family accepted me with open arms even after finding out my diagnosis. That was everyone but my future father-in-law. The very moment I met my father-in-law, I knew that he didn't approve of my relationship with his son. As soon as I got to the house and sat at their dinner table, our meet-and-greet quickly turned into a 'job interview.' I was asked questions like, 'Do you cook? Do you clean? What are you studying in college? What are your plans for after college?,' and so on. There was no such thing as conversing with him that day. There was only him asking the questions, and me answering them.
The following day, my father-in-law made it very clear to my husband that he was against the relationship. He told his son that I'd be in a wheelchair by the time I'm 40 years old, I'd never finish my education, I'd never work a day in a life, and that he'd be my caretaker if he continues on with the relationship, amongst other things. My father-in-law even went as far as giving my husband a book all about cerebral palsy— probably written by a doctor who retired in 1975. I read the book because I wanted to know what my life could've looked like. But my husband never did. All he wanted to do instead was burn it and forget he ever had it in the first place. My father-in-law never gave up hope that I'd be out of the picture one day. He did everything he possibly could to manipulate my husband into breaking up with me. My husband was even set up on a date with another woman by his father— after he and I got engaged.
I never got any respect from my father-in-law, and I never actually cared for it. It was never my responsibility to prove to my father-in-law, nor to anyone else for that matter, I was worthy enough for my husband. My one and only responsibility was to prove to my husband I was worthy enough to be with him. With that in mind, we continued to live our lives. My parents agreed to let my husband live with us as we figured out the next steps, both in our lives and in our relationship. I did everything my father-in-law said I wouldn't be able to do. I graduated from college, I had my own business, I cooked, and I cleaned. As a whole, I lived as normal as I possibly could. If I wasn't able to do certain things the 'regular way', I used my creativity and found different ways to get them done.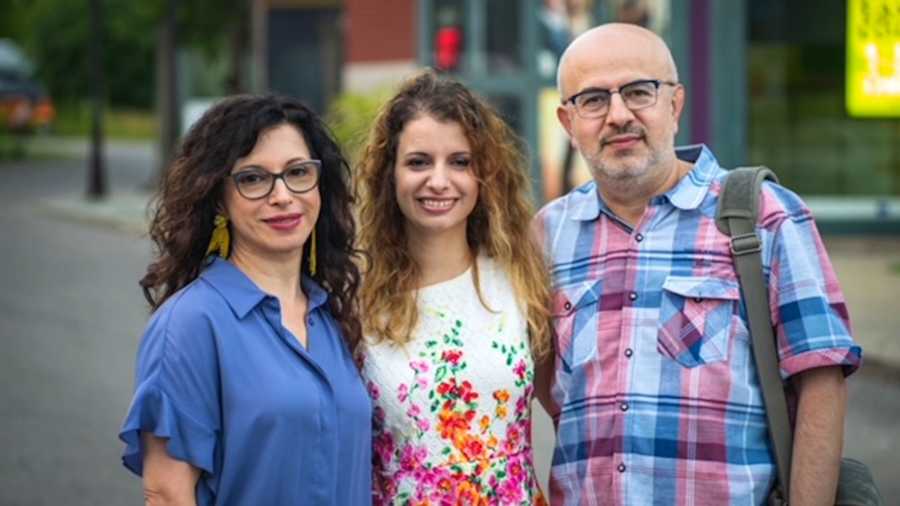 The night before my final day of studies in college, my husband proposed to me. I was never one who wanted to get married, and neither was he. But I knew that it was the right person to get married to and share life with, especially with everything we'd endured together. We had a blissful engagement and enjoyed every moment of it. Following a few months of engaged bliss, the two of us got into a car accident while driving a friend home from a birthday party we attended. The only one who was really injured was me, but I didn't understand just how severely I was wounded. It wasn't until almost a year later that I understood just how serious the car accident really was.
About a year after the car accident, I suffered a grand-mal seizure. It happened while my husband was driving me to a doctor's appointment. We were on the highway. One moment I was fine, and the next thing I remember was waking up and seeing paramedics and firefighters staring at me. I was taken to the hospital to get tested, and it was there that I was officially diagnosed with epilepsy. Getting the diagnosis wasn't a blow in the face. The real blow in the face was the nurse telling me I wouldn't be able to drive for a year. Being able to drive was something I worked so hard for. Driving was part of my independence, especially considering my disability. Cerebral palsy didn't stop me from driving, but now epilepsy did. As we were waiting for me to get discharged from the hospital, the doctor said, 'The next time I want to see you at the hospital is when you're in labor.'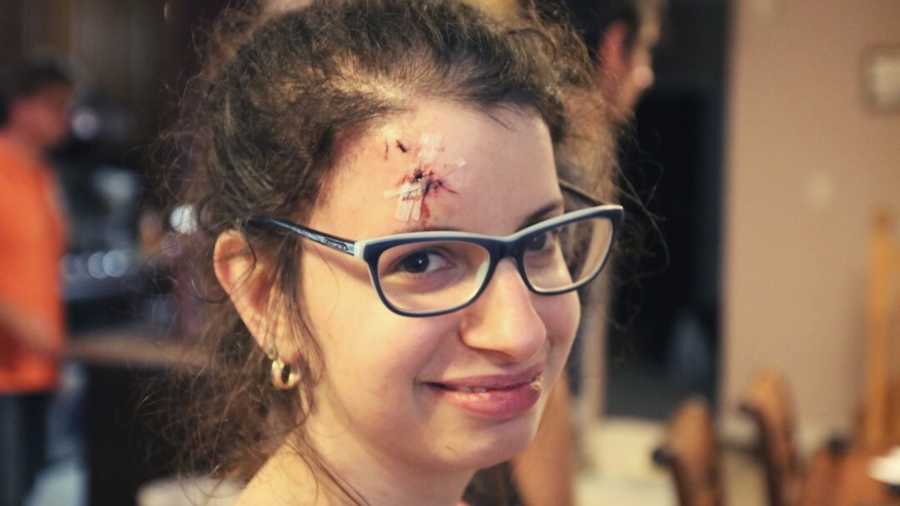 My husband and I got married a few months after I was hospitalized, and we had a peaceful first year of marriage. We all thought we moved past the seizure I had that fateful day, but to no avail, I experienced another seizure a year and a half later. It wasn't just one seizure though. One seizure turned into multiple seizures. Multiple seizures turned into more seizures until it became a routine of having seizures every single day, all day long. From the moment I woke up, I expected to have seizures, and when I went to bed, I was getting ready to have seizures the following day. I didn't have any control of my body anymore. On the contrary, my body was controlling me. After a while, I felt like I had no control over my life to any extent. No doctor knew what to do with me anymore. No treatment that was ever offered was helping me. In fact, any treatment I was offered made it all worse. I had to go overseas to get tested on what would be the ideal treatment for me with the right specialists. For three weeks, I was in and out of doctor's appointments and hospitals every day. It was a difficult process to get through physically, mentally, and emotionally, but that was the only thing that was keeping me alive.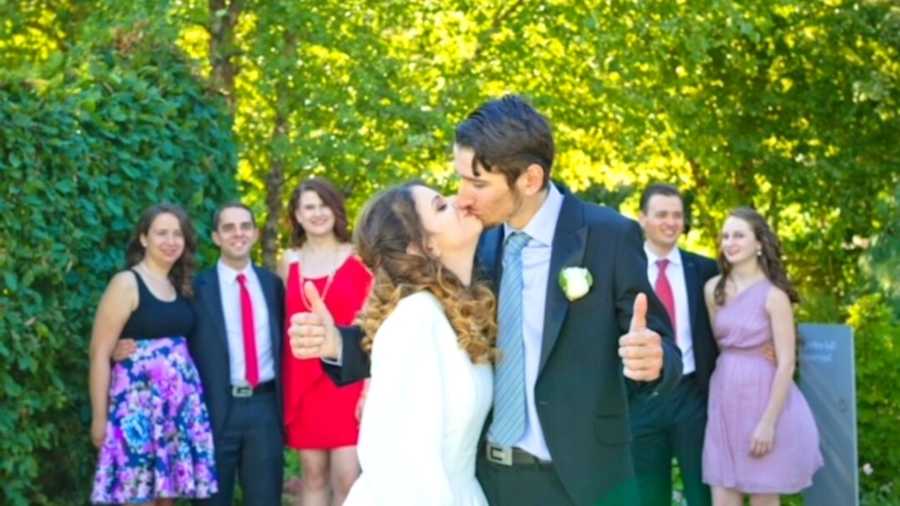 Through it all, my husband stayed by my side. He was very patient with me and supportive of me. There wasn't even a thought in his mind that he'd ever leave me. After years of struggles with epilepsy, I developed a new struggle with PTSD (post-traumatic stress disorder). But in my honest opinion, my husband struggled even more than me. He was the one who was behind the wheel when the car accident occurred. He felt responsible for all that happened to me since the car accident. I already had a tough life, and it got tougher because of him. Each time he looked at my scar that I inherited due to the accident, guilt took over him. He would always start crying and begging for my forgiveness. The guilt he carried with him was all in his mind; however, I never blamed him for anything that happened. Living with this illness forced me to live a much healthier lifestyle than I ever would've imagined, and that made me the happiest. I couldn't go to bed at 4 in the morning anymore. I couldn't drink alcohol anymore. I couldn't go clubbing or go to concerts anymore, and I certainly couldn't be a part of any stressful situations anymore. I felt so lucky to have been diagnosed with epilepsy. It became the best thing to ever have happened to me.
A few years after we got married, my husband and I were finally ready to purchase our own place and live on our own, completely independently. As we moved into our new home, he made sure that the fire alarm system was safe enough for me to stay alone at our new place. He was very cautious of that due to the possibility of the flashing lights and the noise causing me to have seizures. He fought hard and was very passionate about having the flashing lights and noise be reduced by 50% at our unit. I think that was the moment I realized I loved him even more. I didn't think it was possible, but I did. That wasn't even all he did for me to make sure I was well taken care of. All the cooking and cleaning supplies that we needed to purchase for our new place were chosen by my husband. He wanted to make sure that I was able to use them fully without any aid. Even if I didn't do any cleaning or cooking like any other ordinary person with two fully working arms and legs would do, I would do it all on my own. There's never only one way to do anything. I compare it to a math problem. In a math problem, there's one answer, but not only one way of answering it.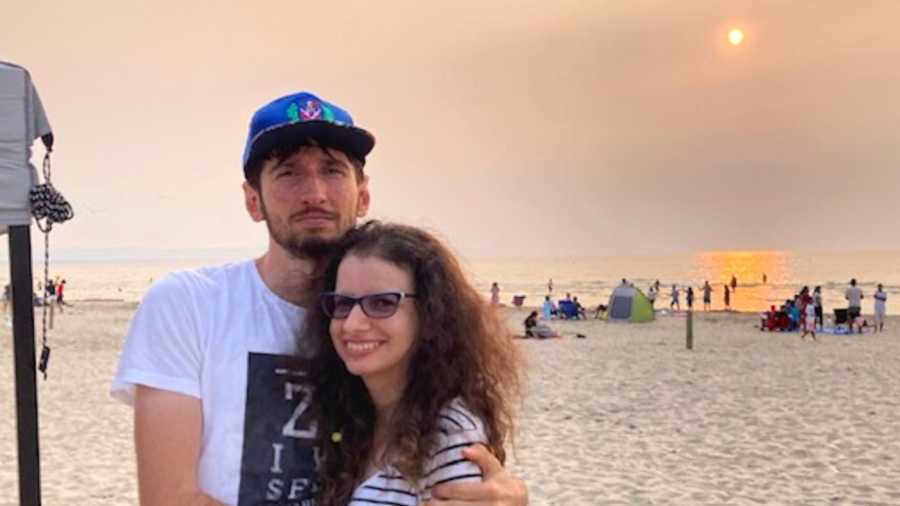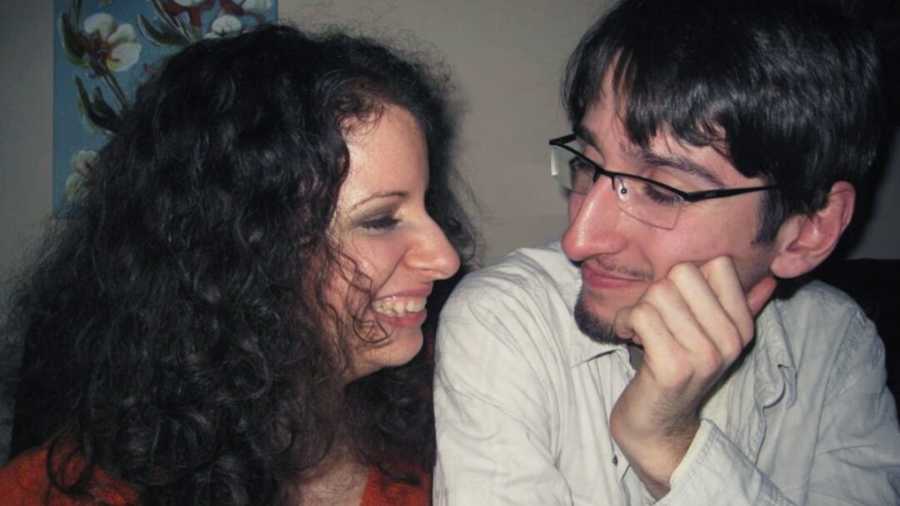 We live in a society that is filled with labels. My husband and I are labeled as an interabled couple— a couple where one person is fully abled and the other one isn't. But just because I have a disability, it doesn't mean I'm not abled. Yes, I have different abilities and do things differently. It doesn't mean, however, that I'm incapable. Society has one view of looking at a disability, specifically a physical one, and it needs to be changed. I, for one, live a completely normal life. Everyone has their own definition of what their normal is. I live a life that is normal for me, and neither I, nor my husband, should ever be defined by my disabilities. Cerebral palsy and epilepsy are just parts of who I am, but are not who I am."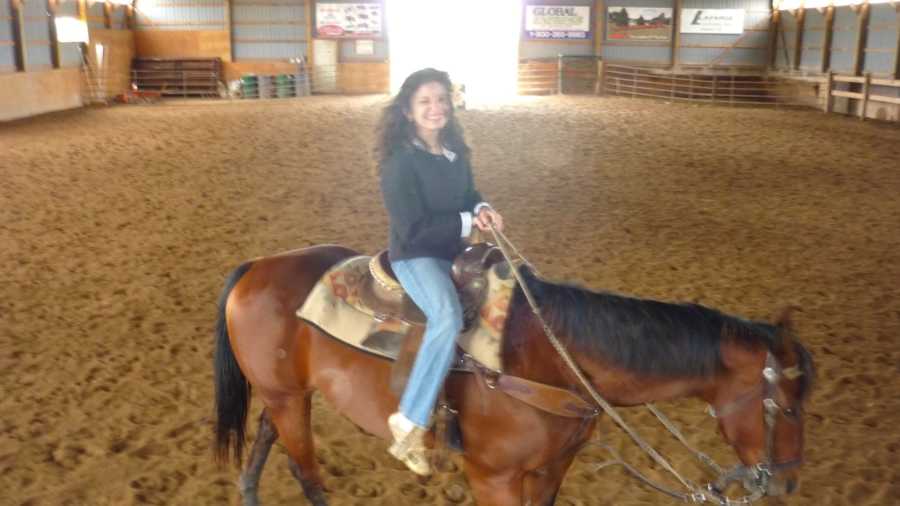 This story was submitted to Love What Matters by Stacie Kiselman of Toronto, Canada. You can follow her journey on Instagram and Facebook. Be sure to subscribe to our free newsletter for our best stories.
Read more powerful stories like this here:
'I came out to my dad, and he DIDN'T take it well. 'I will TAKE AWAY your independence.': Gay adoptee with cerebral palsy urges, 'live your life on your own terms'
'I was striving for unattainable perfection.': Woman with Cerebral Palsy shares battle with PTSD, 'I was BORN to thrive'
Do you know someone who could benefit from this story?  SHARE  this story on Facebook to let others know a community of support is available.