"If you are born into a world, with a disability, you are automatically told, how you're not going to achieve a successful life on your own terms, simply because the society does not have any expectations for you! Well, I am happy for having experienced how this is not true at any level!
Let me tell you my story about how I went from feeling like a burden inside of myself, to becoming a happy person with strength, resilience and confidence. Education and knowledge sets you free. This is my story and now it is giving out a living testament to this wisdom of fact!
It all began when I was born. I came into the world on September 5th, in 1987 in the capital of South-Korea, Seoul. My biological parents were a young couple, trying to make their mark in the world, from a perspective with less fortunate circumstances. To put my interest ahead of their own, they decided to put me up for adoption. Quickly after my birth, I was handed over to an orphanage, which was my home for the first six months of my life. While I was there, I once fell down on the floor from a toddler changing table, and injured my head, which caused a bleeding in my brain. This combined with problems with getting sufficient amount oxygen to my brain during childbirth, caused my disability with cerebral palsy.
On the 16th of March in 1988, I was adopted to Norway and given a new home in Norway's southwest region, in a small area called Nærbø, south of the city of Stavanger, alongside with my 2 year older non-disabled brother. Shorty after my arrival having been settled into my new home, my parents began to notice how I wasn't crawling like any normal toddler. They therefore decided to have me examined at Stavanger University Hospital, which concluded my current diagnosis and disability.
From here on a team of health care personnel were put in place to ensure my physical development as best as possible, already beginning in kindergarten, and throughout my whole journey of elementary education starting in Fall 1993, and graduation in the Spring of 2003.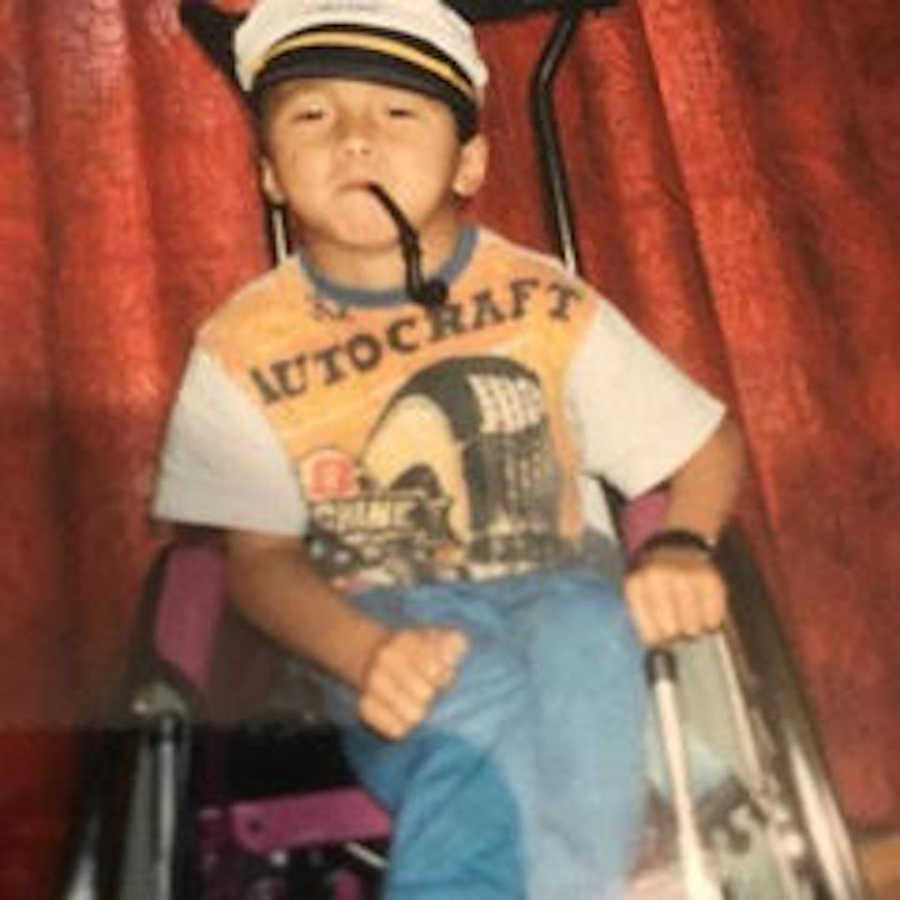 Using a walker, crutches and a wheelchair has never been an issue for me, because I saw it as a part of me. I already started using when I was 4 years old. And I think starting at an early age made it completely natural for me. However:
Already as a young boy on my first day at school, I internally began to understand how I wasn't going to be like the other kids. As the children were walking around, playing, joking, teasing, screaming, crying and laughing, I very quickly became the weird kid. This was not by means with bad intentions, but my surroundings weren't familiar or comfortable. All the social interactions needed to be adjusted, and unfortunately this was going to be seen as a threat later on by many of my classmates. Throughout the 10 years of elementary education, I was often left out by other classmates, because I couldn't join them and start playing sports, like football, and I was often left alone or ridiculed whenever I tried to participate together with them. I remember a kid who once called me a r*tard, because I wasn't able to kick the ball. He ended up pulling down my pants, and humiliated me in front of everyone. Luckily a teacher came and helped me out, but in my mind this has never been forgotten, as a clear demonstration of ignorance and weaknesses by their parents, of how they didn't raised their children properly.
Back at home as a child different things also happened that would draw a different path in my journey. At the age of 5 years old, I lost my mother, due to an illness with pancreatic cancer. My dad went on to date, and eventually marry, another women, with the best of intentions in mind. But unfortunately it ended up doing more harm than good, and they divorced in 2004. Thankfully I had an aunt and uncle who went above and beyond their means to support and protect me in many situations, and for those reason they have been my second family alongside their children. I will always remain forever grateful for their love and support!
I also had to undergo several medical surgeries for my disability and I went through up to six months of painful physical habilitation afterwards, several times. It wasn't a common sort of childhood, but it taught me a heck of lot about willpower, resilient, positivity and adversity. But at the time for natural reasons, I wasn't able to comprehend and understand its wisdom.
Eventually I went on becoming a teenager in the year of 2000. I was going to start my journey about figuring out who I was going to become. However I remember being very unsure already as a child because of loneliness and lack of good friendships. That's why it quickly felt very apparent to me how it was going to be a one hell of a ride. At first I got a new friend in my own class, but the friendship quickly became a problem, due to several issues with mental health and lack of basic social skills.
I started my three years of junior high school, with less hopeful expectations, mainly because of a lot struggles with different subjects at school. However I did enjoy learning English, and it kept my spirit going. That's why I'm able to tell my story today on this website! The downside of the learning experience was learning mathematics, having struggled with it previously. But luckily I graduated with a decent diploma eventually, moving on to upper secondary education with no problem.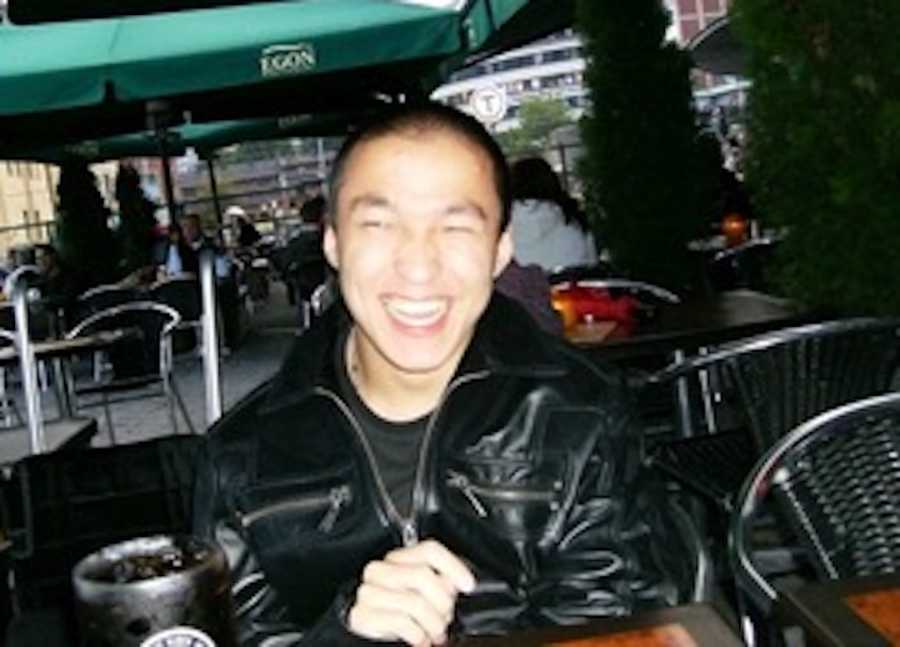 During this time also began to realize my sexual orientation. As I found out that girls weren't my thing, I understood that I was gay at around 14 years of age. However because of the tremendous amount of homophobia and lack of understanding and tolerance for people with disabilities at my school, I kept my mouth shut, while secretly falling in love many times! I remember feeling sad and scared at the same time. Was there something wrong with me? Why me?
During my last year of junior high, I finally got my first real friend, that helped me boost my personal development onto a whole different level. It was such a relief, after having been through many dark periods for such a long time, as a young human being. I learned that even though life isn't fair, it helps yourself by not giving up, that your own mind and others will change over time. It got better! I even remember breaking up with a friend, for not holding his agreements and hanging up the phone every time I called. It felt so nice to stand my ground, and say: Enough is enough!
Back in these days I was spending many hours in front of my desktop at home, trying to make friends, and to keep up with them. By using platforms like MSN Messenger, I achieved a sense of home along with friends. Yet rarely anyone would come and visit me in real person. This made me feel really unwanted and awkward, but at the same time I looked at it as a breakthrough for myself, having the tool I needed to put myself out there and present myself to the world.
Fall 2003. I was going to start my upper secondary education, to get my degree so that I would be able to grow into adulthood with confidence and plans for the future. At the age of 15, I made it my goal to become able to move out from home when I became 20 years old. And I would achieve this goal right on time! But before that I would go on and finish two year of vocational school with no problem. Socially it was still very difficult, but at the same time I knew who I was and I chose to stick to my plan and goal, while many of my my classmates were struggling to find their footsteps, doing stupid things both in their spare time and in school. Suddenly the tables had turned, and I loved it!
Spring 2005. I decided that I wanted to come out as gay. After having examined my own situation and coming to terms with it, I knew it was time to let my family know about it! However I was very nervous, especially because my dad had asked so many times about getting a girlfriend. I began to feel annoyed about his teasing, and I started to plan how to come out of the closet. First I chose to tell my cousin about it, and it turned out really well. Likewise when I told his brother and my cousin as well. Eventually I found the courage to tell my dad, his new lady and my brother!
However this is where the challenges started. My dad did not take it well, and he thought at the beginning that it was just a phase, and that I was just pretending to be rebellious towards him! When he eventually came to understand my honesty about it, he became angry and said that he was considering trying to withdraw my independence both legally and financially. Then it became into an argument about his own issues with being a father and his wish of becoming a grandfather.
Having grandchildren at any level is not a human right, I said. I also asked him with no filter in anger, if this was the reason that he was adopting me and my brother, telling him that is this was the case I would be happy about disappointing him, for not having any children on my own. Looking back at it today, it was a classic reaction from a parent, with their own desires, having misunderstood their role as a parent: Preparing their children to the next level, and not using their children to for fill their own goals and dreams.
Eventually he came around and became supportive of me and my plans for the future, telling me how proud he was of me many times. The whole experience felt like it was way out my own comfort zone, but I learned how I grew so much from this experience, and it did definitely shaped me into the person that I am today.
Back to my education. After having finished my education half way through, I needed to finish my remaining apprenticeship program for achieving my degree in office and administration. Unfortunately it would turned out to becoming very difficult to find an employer who was going to be willing to hire me for this purpose. After having received countless of rejections, I finally got a call from my local school district, offering me a combined theoretical and vocational-program to finish my education. And on the 14th of December 2006 I graduated from my final exam and got my degree. Big win, and full of hope and excitements for the future!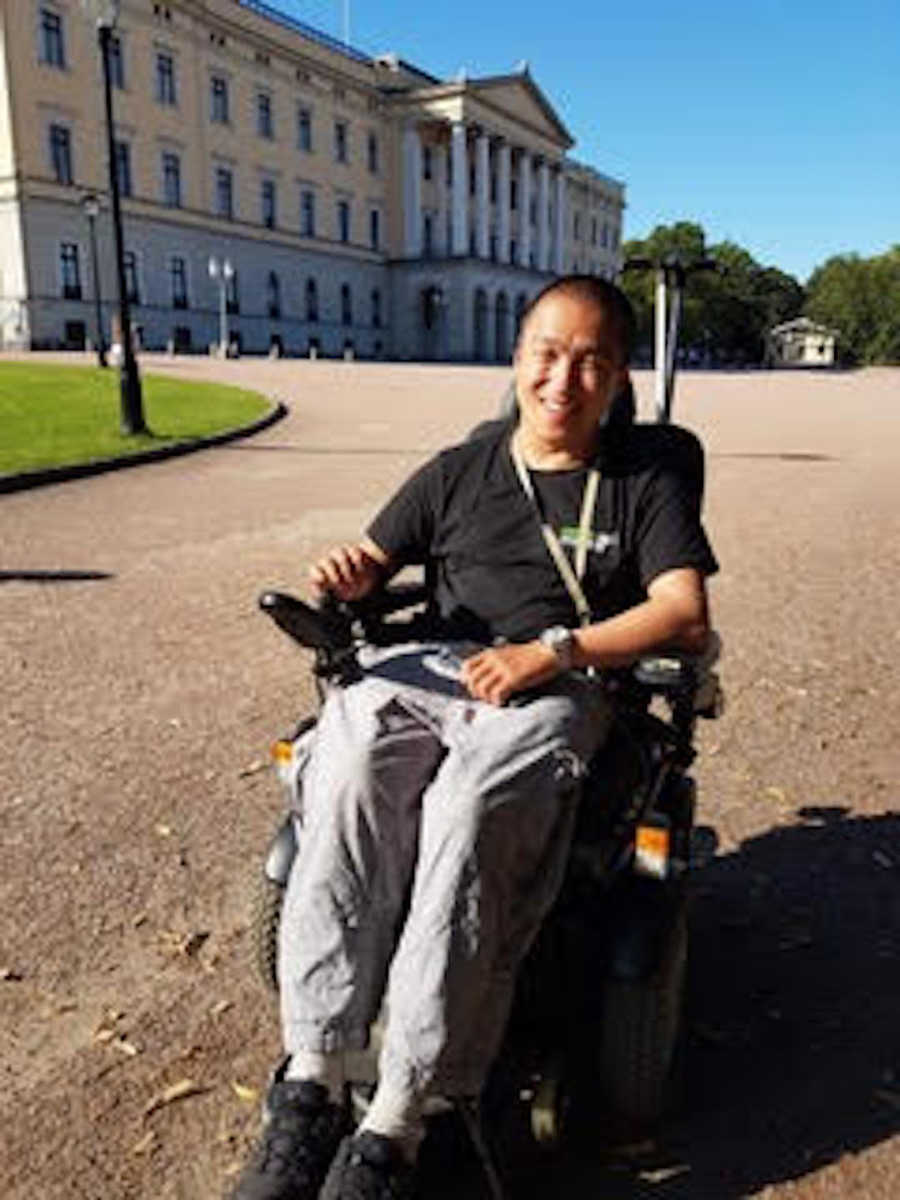 January 2007. I was ready to get a job! It turned out to be yet just another big hurdle to overcome. I started applying for jobs, and I applied to over 400 positions, before I finally got my first job. Along the way remember going to an interview at recruitment agency. During the interview the firm representative asked me about whether or not I had considered applying to receive disability checks instead of working. I immediately left the interview and told her: 'I do not know who you are lady, but you clearly shouldn't be working as a recruiter, being an unprofessional as*hole.'
It took me a while to get over it, but I found a job, went on to getting additional education within vocational law-school in a different part of the country, and I landed valuable experience to my CV, knowing that I was valid and good enough. Along the way I had several relationships as well, that taught be a lot about how ableism can destroy a relationship, but also proving to other people about how a disabled person still can be a good and loving partner with a great intimate relationship. I also managed to get my drivers license and my own car ever since 2008.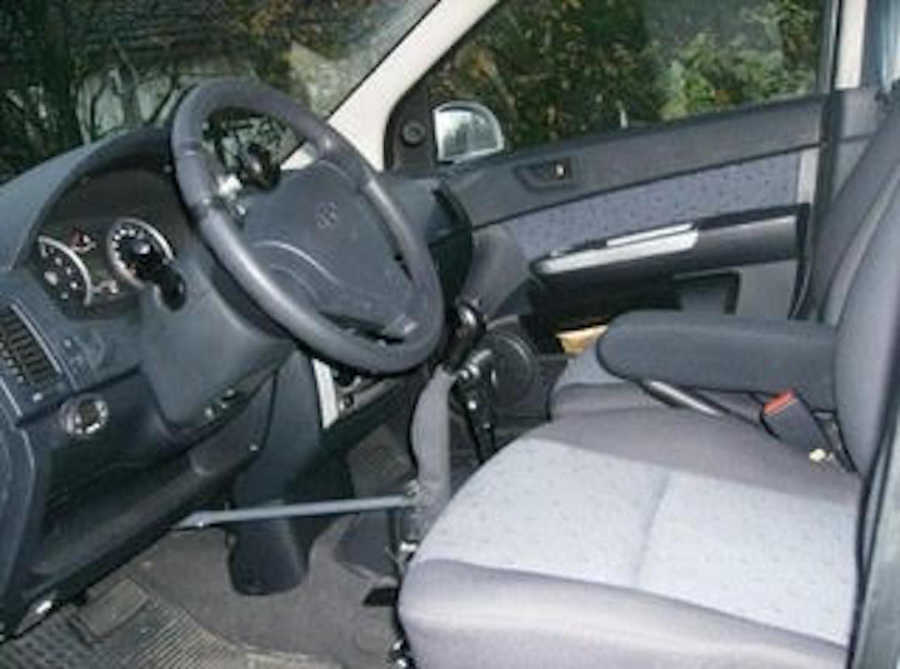 Fasting forward today of summer in 2021 after a year with Covid 19, I have had a very successful career for over a decade, I have been on my own since 2007 achieving more than many able bodied people. I live with a boyfriend! My dad passed away in 2017 from Leukemia, but before he died he told me how he couldn't have been prouder of me, giving me the confidence I needed to carry on with my life with pride and strength!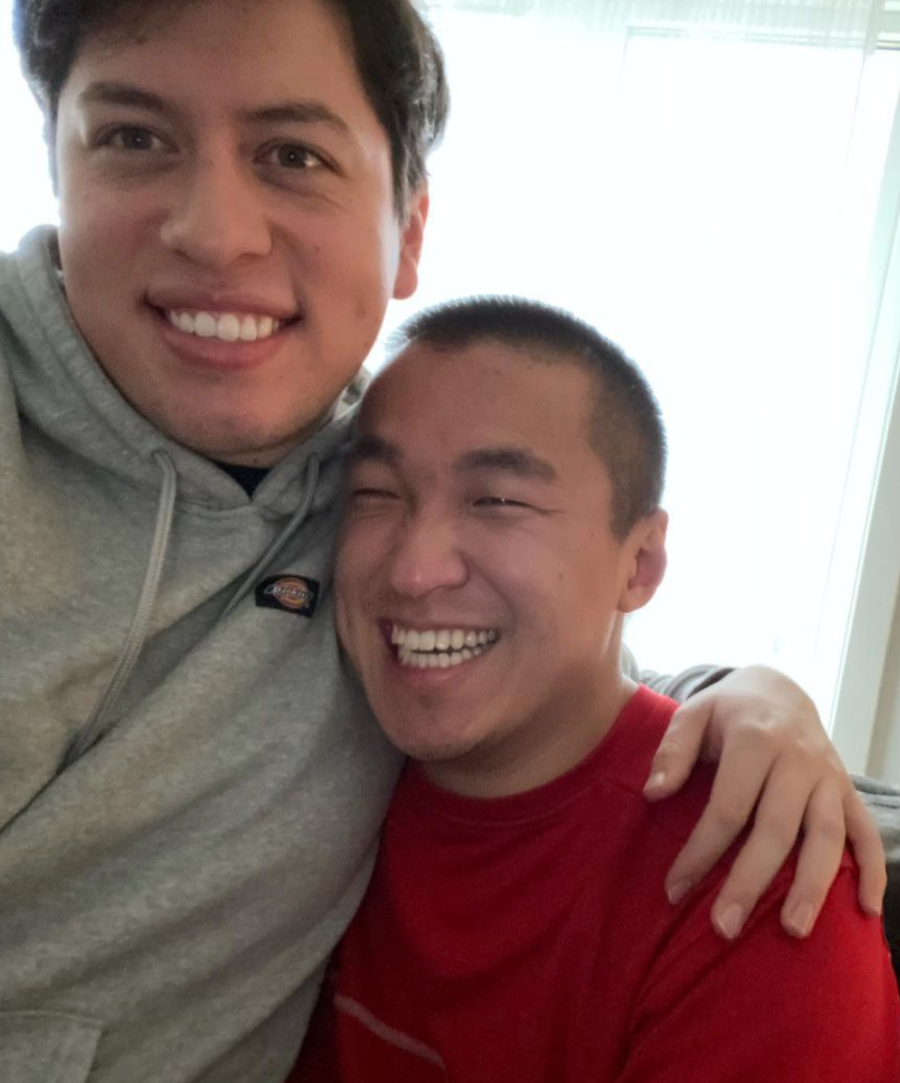 Living well is the best revenge, and I believe that one cannot buy life experience at a store and then hope that it will carry you on a comfortable pillow through life. You can succeed, but you have to be willing to take the hits and keep moving forward. Once you do that you can build a happy and joyful life.
We all have problems in life, some of them are big, some of them are small. But the quality of your life is very depended upon how you approach those challenges!
Go out into world and life your life on your own terms. The keys is inside of your mind and heart. After all life is about having a good time. So do that!"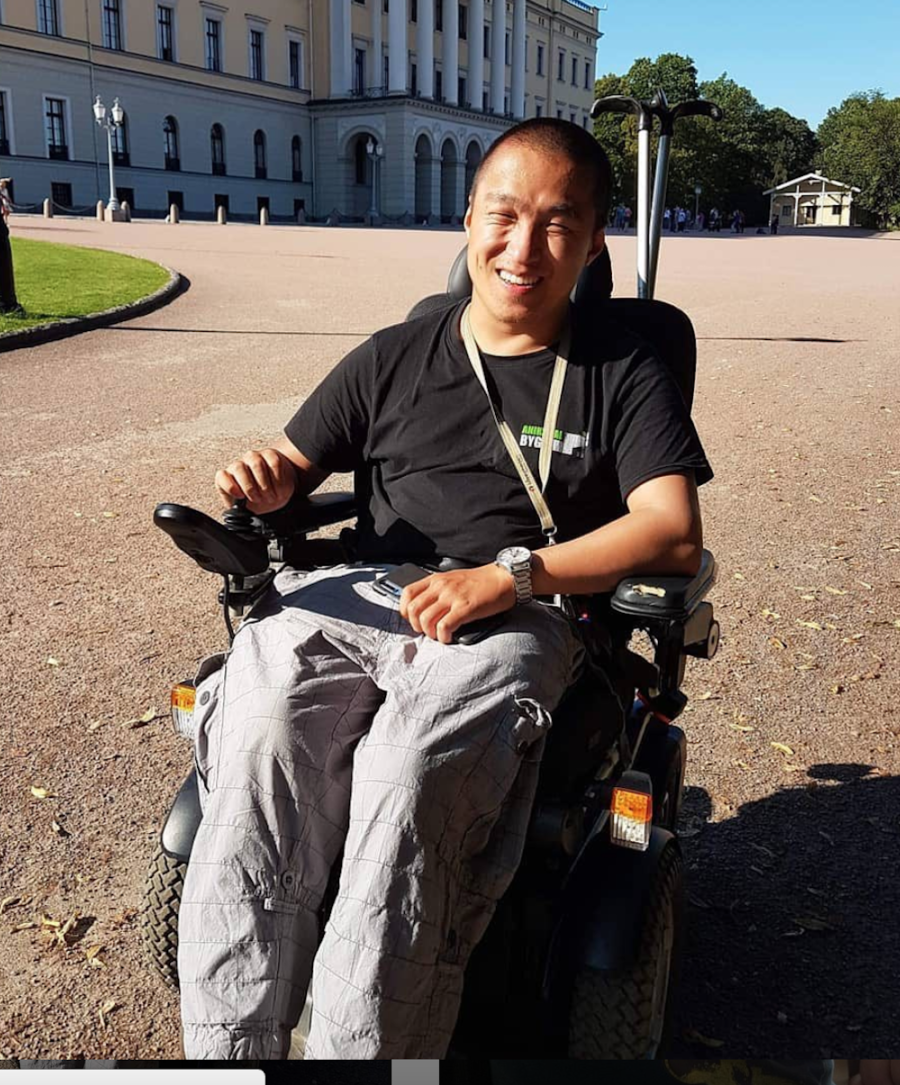 This story was submitted to Love What Matters by Tom Stian Bru. Follow his journey on Instagram or Snapchat- @brutsb. Submit your own story here, and be sure to subscribe to our free email newsletter for our best stories, and YouTube for our best videos.
Read more stories like this here:
'Mom, I know it wasn't an easy decision to give me up… but I forgive you.': Adoptee pens open letter to birth mom
'I didn't get a date to our senior prom. I went instead with a gay classmate of mine. There was no one to shield me from the bullies.': Woman details journey with cerebral palsy, aggressive ovarian cancer
'My disabled child is not an 'angel.' He is not 'celestial' or 'heavenly.' He's just like you, fully human.': Down syndrome mom claims son 'wasn't sent here to teach you or me something'
'I ignored my trembling. 'It's rare and mainly ends in heart failure.' I lost count of 'friends' who vanished.': Woman with Friedreich's Ataxia graduates law school despite prejudice, 'I'm no longer ashamed'
Do you know someone who could benefit from this story? Please SHARE on Facebook to let them know a community of support is available.