"Blissfully unaware. Blissfully and deeply unaware is the only way to describe my family as we welcomed my son, Jack, into the world on July 23, 2016. My husband, Cliff, and I were not newbies to this because we had a 3.5-year-old daughter, Rowan, already. Everyone was thrilled to welcome a little boy into the family, especially me. I had the most amazing feeling of being whole for the first time when Jack was born. Our little family was absolutely perfect, and we relished in this bliss for 4 beautiful days before everything came crashing down. This beautiful boy we had brought into the world was silently suffering and had been having seizures since the second he was born. If only we had known then what we know now.
You either never see seizures because they aren't a part of your life or you see them everywhere because they have invaded your life. I couldn't see the little twitches, weird eye movements, and unnatural startles happening in my newborn until he stopped eating. We were home and had been discharged from the hospital without any concerns. However, on Jack's fourth day of life, he stopped eating and started screaming. Something seemed clearly wrong to me. When we went in for a follow-up at the pediatrician's office, Jack had been screaming (no tears) for over 10 hours. The doctor and nurses reassured me that he was probably just colicky or had reflux. The nurse even took Jack out of my stiff and aching arms and jokingly said, 'Did you forget how to hold a baby?' A tight smile on my face and a pang in my heart, I joked along as if this too would pass, but something felt off. Newborns are weird and can be difficult, I thought.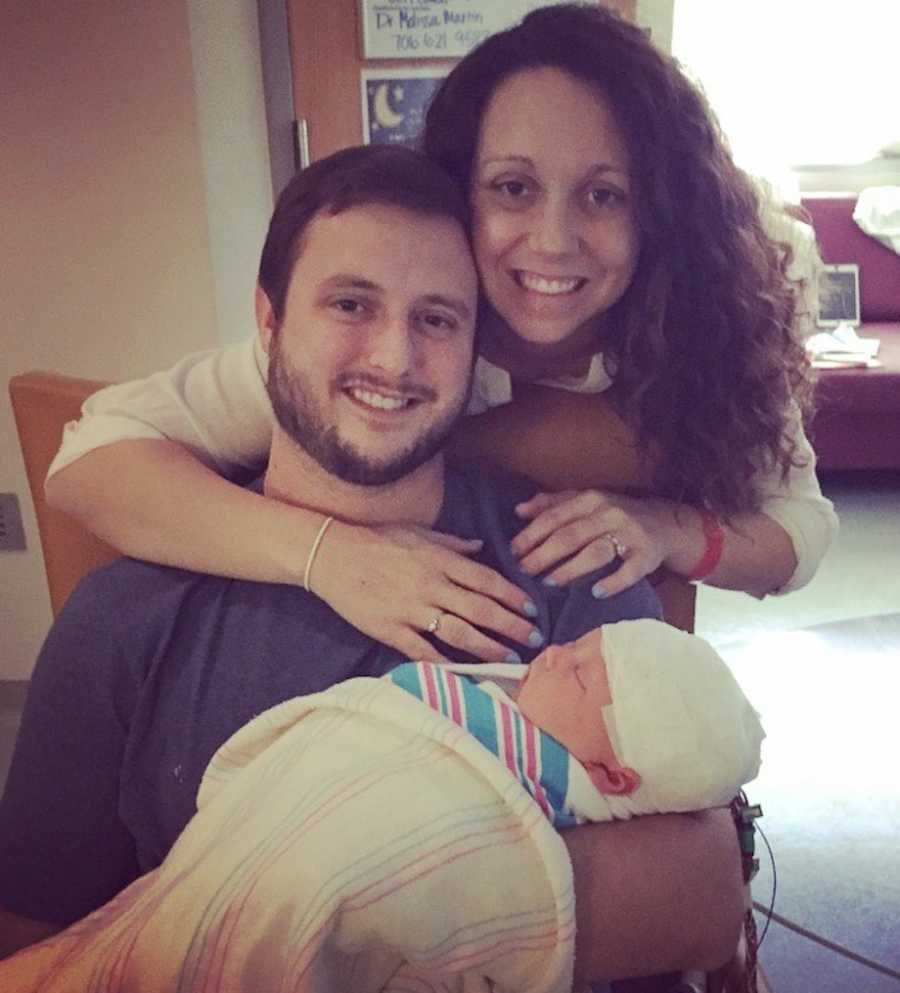 There were no concerns at the doctor and I went back home determined to soothe my baby and get him back on track with feeding. Unfortunately, relief never came. Jack went from screaming and writhing to silent and twitching. It seemed to happen in a flash. I still look back and cannot place where and when the switch happened. His painful cries stopped, and his little body became rigid with eyes that would no longer focus. I was done trying not to be the overly sensitive mom – it was time to sound some alarms. The true severity of the situation sunk in when we made it to the pediatrician's office and this time were immediately sent to the hospital.
Panicked, we rushed Jack to the hospital where a peds team urgently surrounded our newborn son and started throwing around words like 'seizure' and 'status.' My husband and I sat huddled in the corner watching them work. Everyone seemed nervous and we were informed Jack needed to be transferred to a children's hospital and a rescue helicopter was on the way to transport him where he could be better taken care of in his critical situation. Jack was in status epilepticus – a prolonged and serious seizure that was not stopping on its own.
It was not until the rescue team arrived and delivered a paralytic to intubate our tiny boy that his body finally relaxed some. We wouldn't have any true answers until six emotional months later. After only knowing our son for 5 short days, he was taken away on a helicopter in critical condition.
After more than 6 hours later, we were reunited with Jack in the PICU of Children's Healthcare of Atlanta. He was no longer seizing, nor was he was awake or able to be touched at that time. It was surreal and horrifying for our entire family. This is the day the hospital began to feel familiar, even comforting, and the day it became obvious I would have to keep a strong façade to help guide my family through whatever we were up against. It was time for everyone to be strong for Jack because he needed a strong voice and not a weepy audience. This is not to say I immediately felt like an advocate that day, but I did start learning how to navigate this weird medical world – how to speak to doctors, what questions to ask, what questions my family members would have for me on the flip side, etc.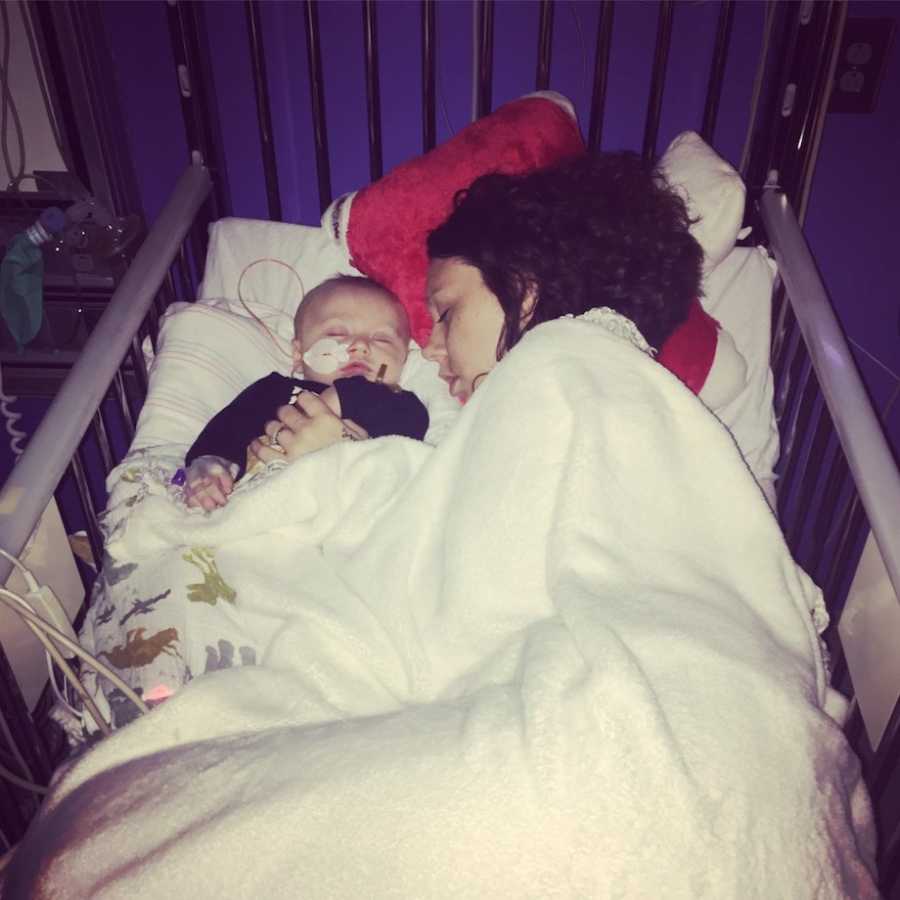 The first thing I was adamant about: something more is wrong! However, that first hospital stay would not be when we got our answers. The doctors worked hard to understand what was causing Jack to seize and started him on phenobarbital while they searched for answers. He had a CT, Spinal tap, two MRIs, a PICC line for antibiotics, and tons of bloodwork. We saw every specialty imaginable, many of whom we had never heard of, as doctors worked to help Jack.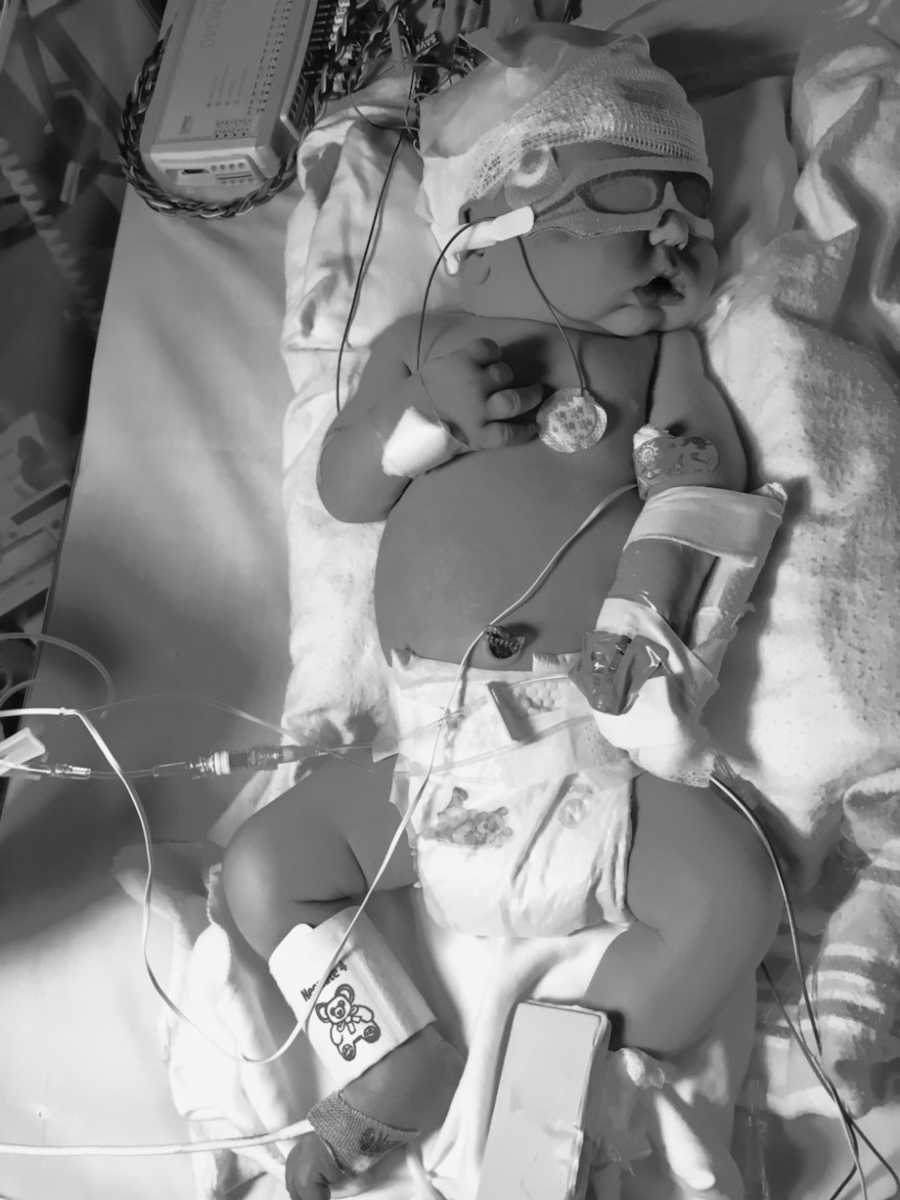 After eight days of being in the hospital, we got a somber call to our room one evening, way after hours, asking if they could come and chat with us. This would be the first blow we were delivered and really marks the beginning of a newly understood dedication to and love for our son. The neurologist came into the room with her computer showing the image of the MRI and pointed some blur on the screen and told us that Jack had an HIE, hypoxic-ischemic encephalopathy, basically a brain injury from lack of oxygen or blood flow to the brain.
These are typically birth injuries, the neurologist explained. This made no sense because there were no issues at birth, no distress, nearly perfect APGARs… this explanation did not sit well with me because it didn't fit the circumstances. I believed he had a brain injury, but I truly thought there had to be something else going on that we needed to find. The doctors seemed certain he would have Cerebral Palsy and recommended early intervention and anti-epileptic drugs, telling us only time could show us how severe Jack's brain injury was and how severe his epilepsy would be. We were soon discharged with an unrecognizable baby and handfuls of paperwork.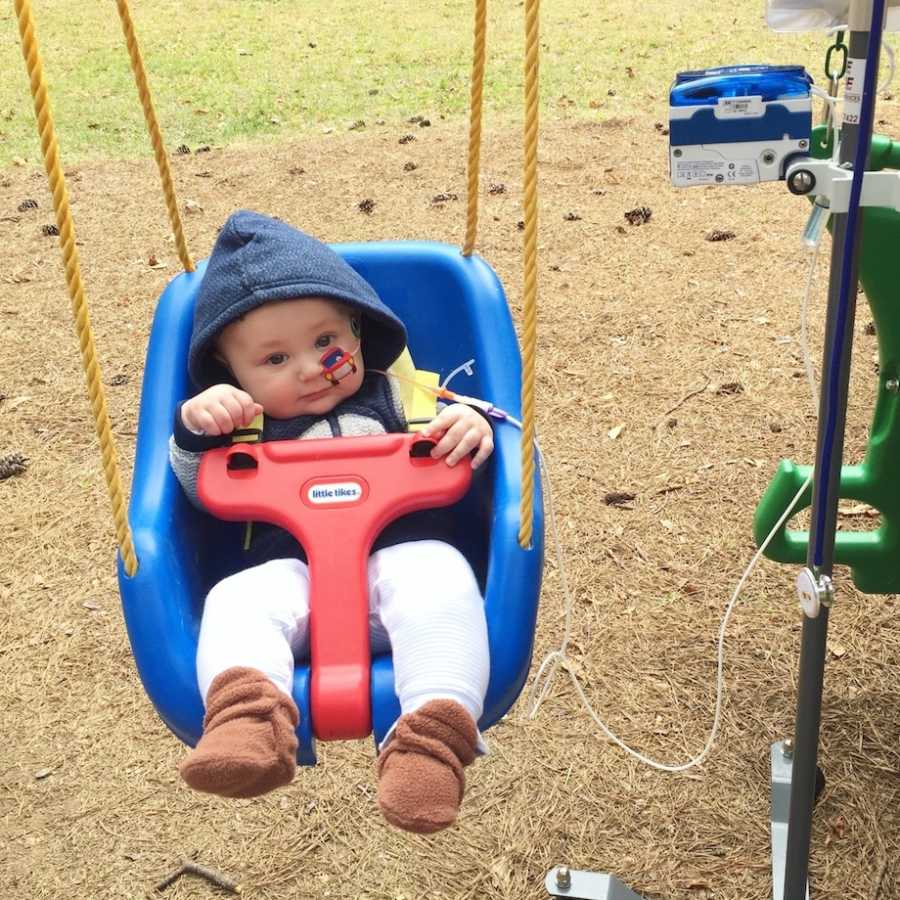 Jack seemed to get a little better when he adjusted to his phenobarbital and we had a few quiet weeks at home before his seizures came back with a vengeance. This is accurately known as the honeymoon period and we were crushed when it was over. During this little honeymoon period, we were able to spend some time with our daughter and try to help her cope with the trauma that had been thrust upon her. Rowan has always been the quickest to adjust and first in her brother's corner. We found that Rowan had adjusted more than we expected. She was now playing seizures, hospital, and therapies with her baby dolls. We were no longer blissfully unaware, but still incredibly naïve to what lay ahead. We all put on brave faces when Jack would have a seizure and shower him with love.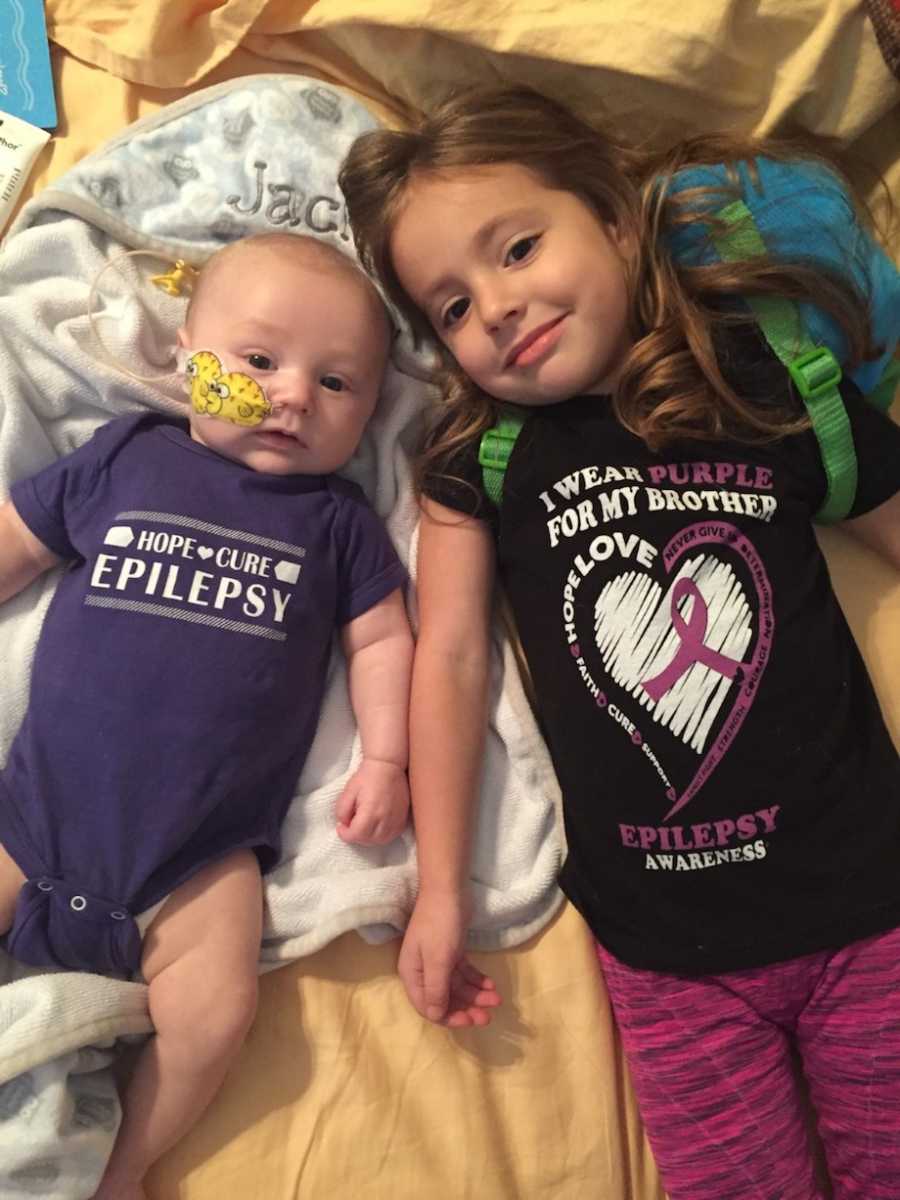 Because Jack was so young and unable to have rescue medications at home, he was hospitalized several times over the next several weeks as doctors tried to tweak phenobarbital doses and then add new anti-epilepsy drugs (AEDs) in an attempt to control his seizures. Rushing to the Children's Hospital over an hour away from our home had become a new normal and we had become a well-oiled machine. We moved in with my parents in a basement apartment so our daughter could have more stability, plus the medical bills were starting to pile up! After two months of the back and forth hospital life in an attempt to gain seizure control, Jack was once again in status epilepticus and landed himself back in the PICU.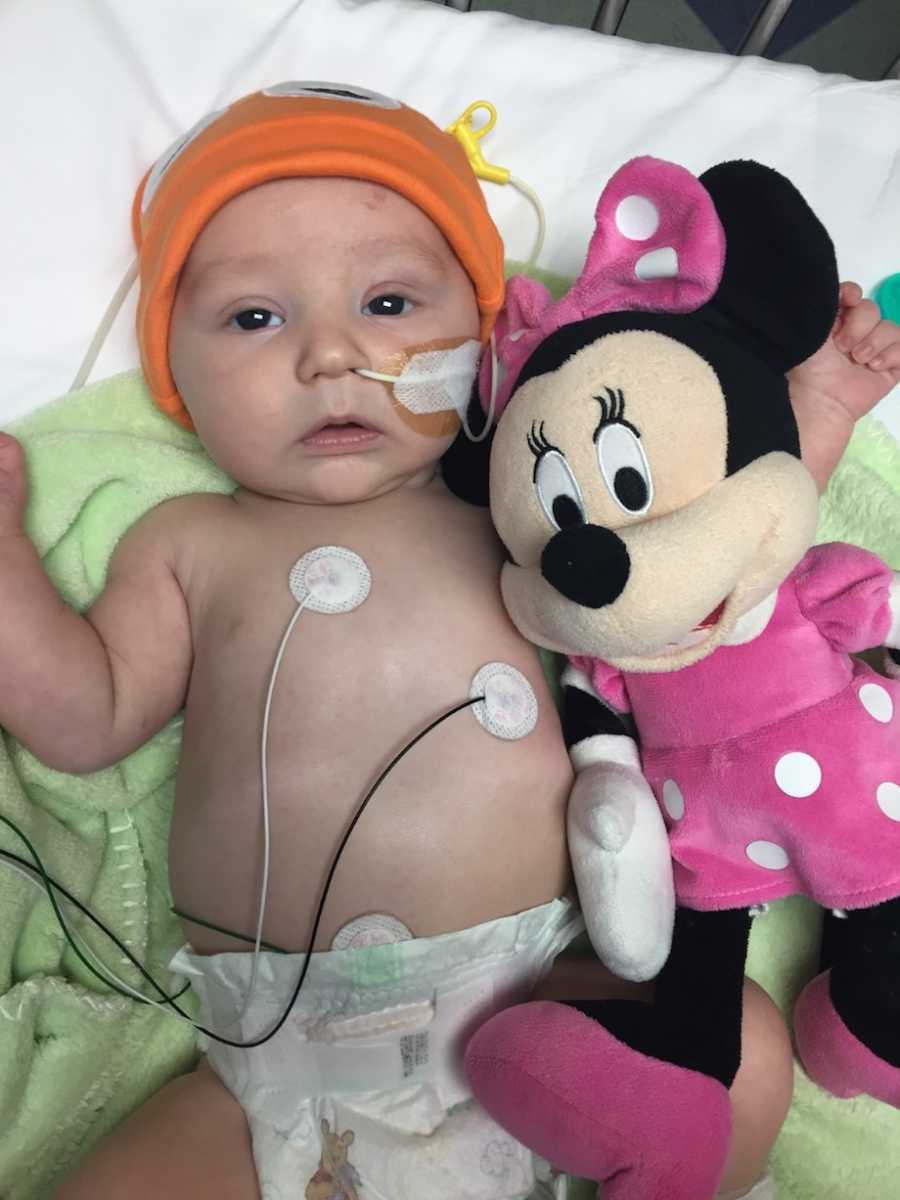 This hospitalization would prove to be a living nightmare as it became more and more obvious that Jack's brain was on fire and he was extremely sick! Even though Jack was not quite three months old at this time, we were already familiar with many types of seizures and able to handle them fairly well. Neurology has always asked we video any seizure activity so they can have the best idea of what is going on. I highly suggest this as it has clarified descriptions and helped Jack's neurologists so many times to truly understand what we were seeing. It also keeps the time of the seizure so you know when to administer rescue meds, you can see when and if an apnea episode happens, etc. It feels incredibly crappy to video anyone, especially a tiny baby, having a seizure but that is just another way of advocating that is not glamorous.
All this to say, we had our son's seizures down pat…until this hospitalization. By this time Jack was 11 weeks old and on four different anti-epileptic medications. Then a new and unexpected thing happened: Jack started having two new types of seizures knows as gelastic (laughing) and dacrystic (crying). They are as terrifying as they sound. This prompted new and urgent testing because these types of seizures are mostly associated with a certain type of brain tumor called a hypothalamic hamartoma. As crazy as this sounds, a brain tumor felt like a little ray of hope because it was an answer and hopefully there was something we could do about it. It felt like we were going to get some real answers finally.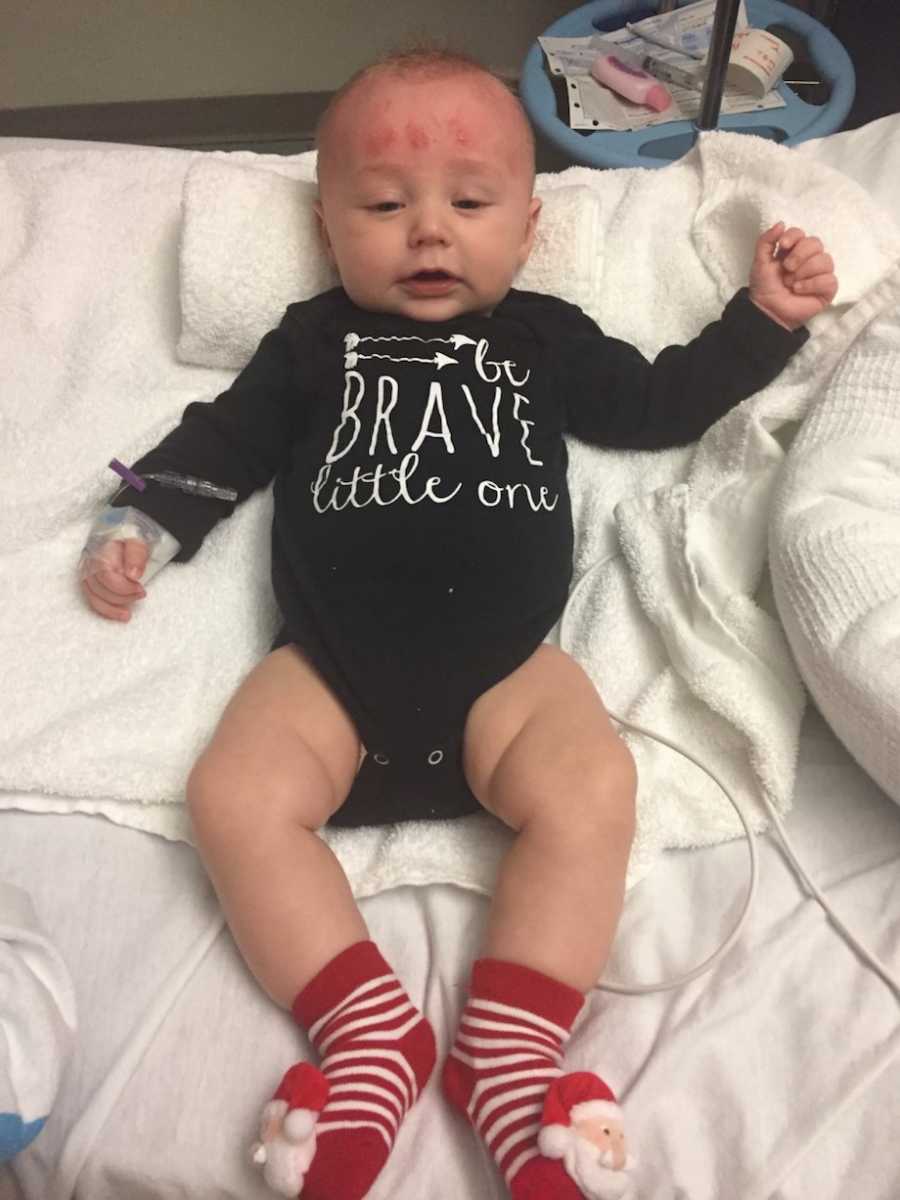 The answers we got after testing were not at all what we expected and plummeted us out of the new world we had become comfortable with and into a black hole. This was the first time that a whole team of doctors asked that we gather at a certain time to talk about the results. There were several doctors in the room in addition to myself, my husband, my mom, and his mom. The neurologist wheeled in a large computer screen and nervously attempted to pull up images. We had been in this situation before, but this time something felt so off because no one was talking or even looking at us. I was searching the face of my favorite doctor in the room, but she was looking at the floor. Her glasses were fogging up and she took them off. Things were moving in slow motion and I needed to know what they knew so I could breathe again. I clumsily said, 'It's not like I'm going to understand the image you're showing me so just say it! What's going on?' Everyone seemed so nervous, maybe even sad. The image did come up and meant nothing to me until the attending neurologist plainly said what they saw was brain atrophy. Jack's brain had begun to atrophy and would continue to do so until he died. They said he had a mitochondrial disease and that was the underlying cause of his brain disease. In no uncertain terms, the neurologist told us our little baby was going to die… soon. We plainly asked if there was any hope or any way she could be wrong, to which the neurologist replied, 'I'm so sorry.'
After a day of complete shock, denial, and processing, we had to start asking big questions. The questions about going home, what to do, and what would happen from here. In response, the palliative care team was sent in to speak with us and answer these. So there we sickly sat with a team of somber and serious doctors discussing how we didn't want our son to suffer. He didn't even know life yet, but he knew suffering and we didn't want that for him. It was in the background of our thoughts because we didn't know any better, but doctors also sent genetic tests for mitochondrial diseases and other genetic disorders. From what doctors told us, this would tell us what type of mitochondrial disorder he had so we just didn't focus on this information much. We could only focus on the doctors and nurses preparing us to take Jack home and 'love him for the time we had left.' He was a shell of his former self and now needed an ng tube and regular suction. We left the hospital with lots of medical equipment and even more paperwork and prescriptions. We spent the next few months talking only of miracles and trying to shield our daughter from the grief consuming us all.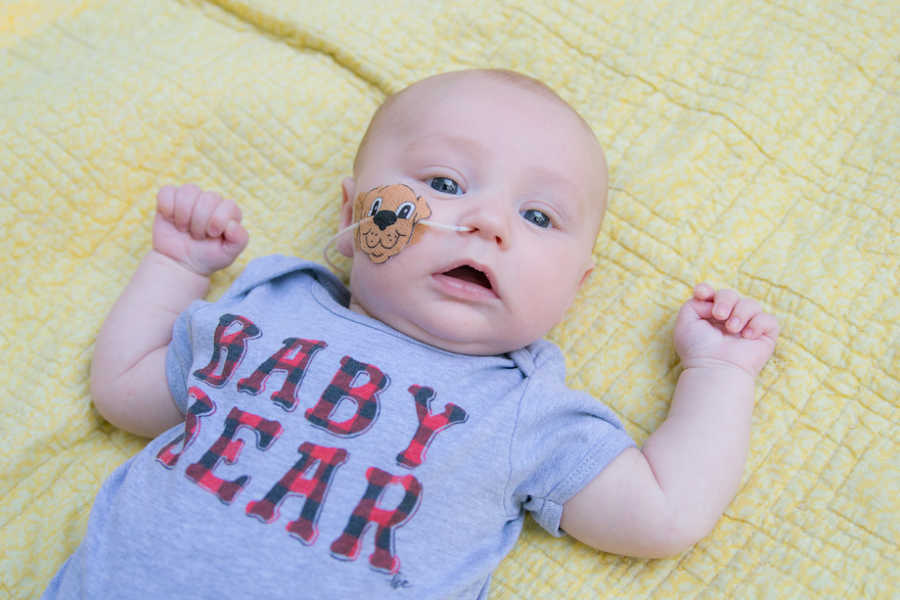 Luckily, this is not where Jack's story ends and I will be forever grateful for this! Jack did not miraculously get better, but his genetic testing results came back a few months later showing he did not have a mitochondrial disease, but in fact, had a metabolic disorder known as Pyridoxine Dependent Epilepsy. Genetic testing saved our son's life! The treatment for PDE is VERY different from the more typical treatments of epilepsy like the anti-epileptic drugs he was currently on. PDE is an inborn error of metabolism. Unfortunately, PDE is not screened for in newborns so Jack's disorder wasn't obvious to doctors and he was being treated for more common causes of seizures in infancy. This was good news overall because Jack's prognosis was no longer so grim, but we had to make changes ASAP to preserve Jack's brain and try to stop the seizures! Large doses of Pyridoxine were added to Jack's daily medications and his spasms stopped almost immediately and his seizures were under control within six months. Next, we were able to slowly wean all of the AEDs he was on; these are such heavy drugs for an infant and Jack was already so developmentally delayed!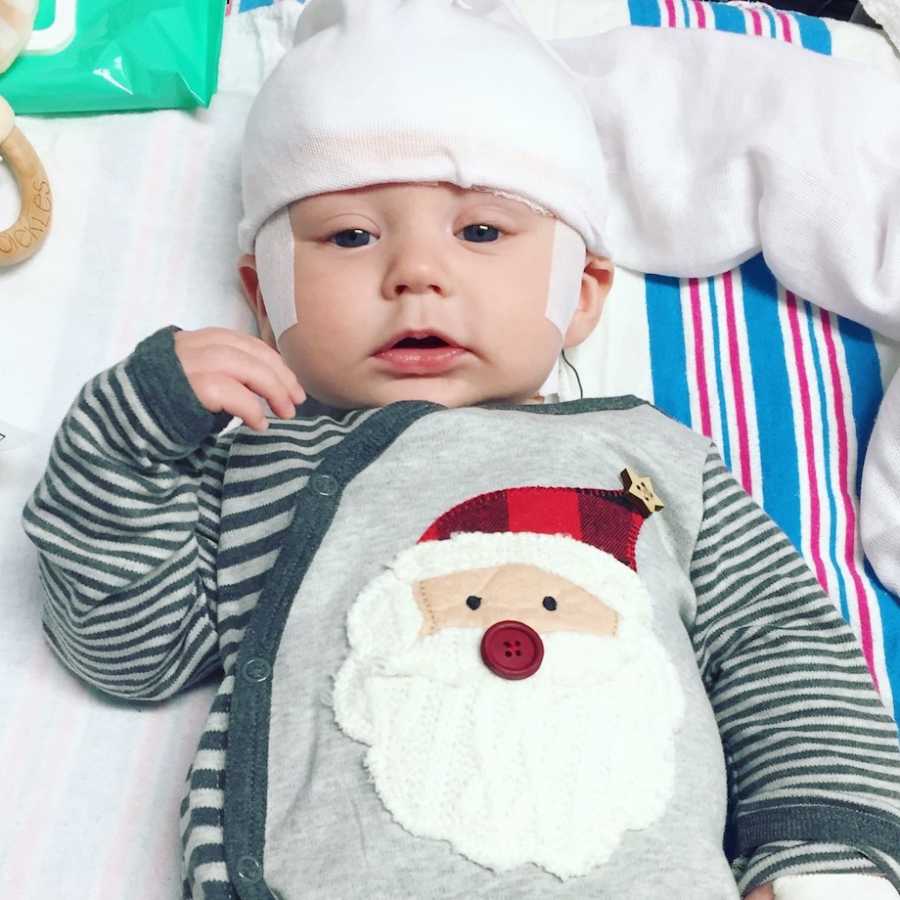 Jack was six months old with the skills of a newborn, BUT he was out of the hospital and getting outpatient care from Emory University Genetics because his diet was now the biggest part of his care! Once again, we were thrust into a foreign land where we had to learn the lingo quickly to survive and help our son. Our genetics were tested in addition and it turned out that PDE is an autosomal recessive disorder. Jack had been improperly treated for the first six months of his life, causing brain damage and developmental disabilities. After six long months of an emotional rollercoaster ride, we were finally on more steady ground and able to move forward with truly helping Jack for the first time! He needed a special metabolic formula, pyridoxine, and arginine (a treatment called Triple Therapy for PDE) so his brain could work the way it needed to, the way it can't do on its own because he lacks an enzyme that breaks down the amino acid Lysine. These disorders wreak havoc on the brain and body without the correct metabolic treatment! They are rare, so doctors aren't often looking for lesser diagnosed disorders – this is why getting a correct diagnosis for a rare disease can take years for many people.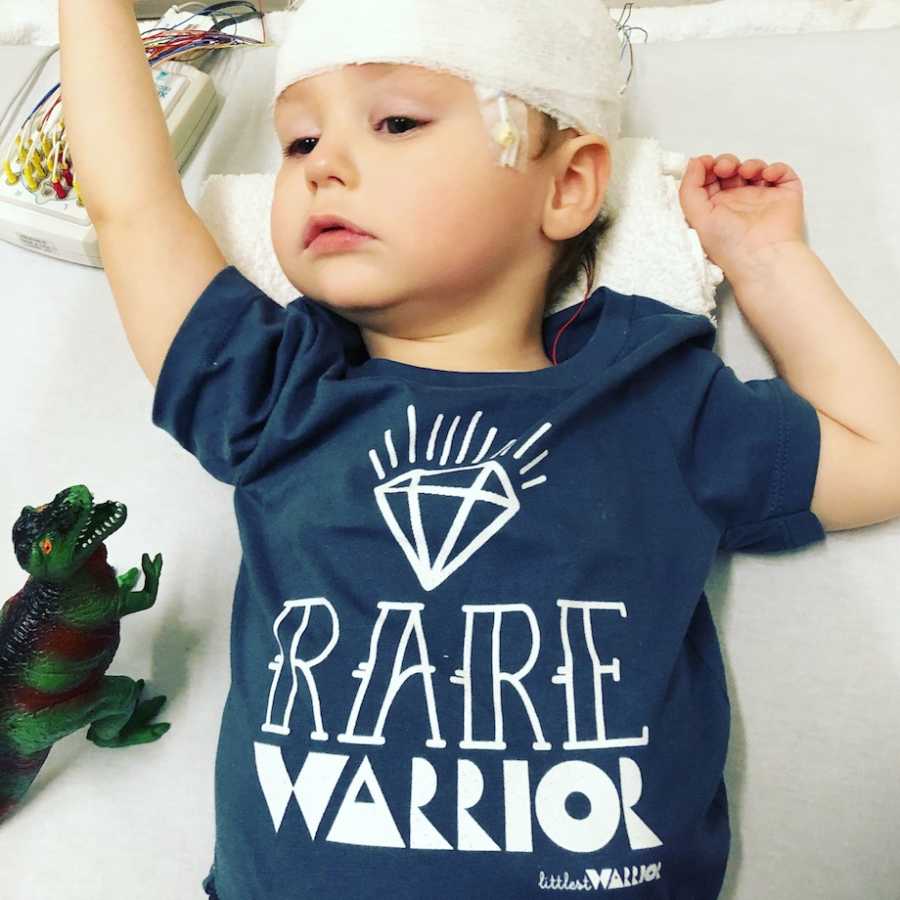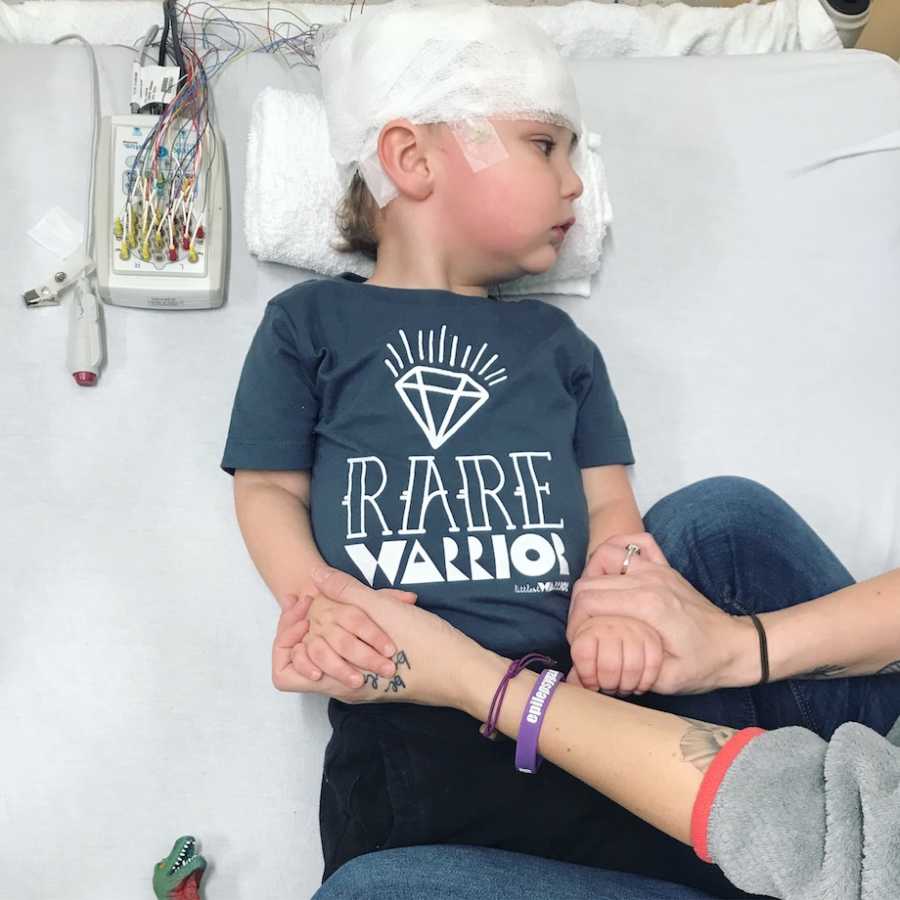 While most of our early experiences in Jack's journey were truly horrific, I am so grateful his rare disorder was caught because he has a good quality of life now! He has worked hard and we've all made many sacrifices to get Jack where he is now! But I will never forget or forgive myself that his disorder wasn't caught in time to prevent brain damage and suffering. We almost lost Jack; those gelastic seizures and devastating misdiagnosis illustrate just how sick he was. I feel like Jack was screaming at us at every turn. Every time we got comfortable, a new seizure type would emerge or he would end up in the hospital. BUT as soon as we got it right, he started to improve!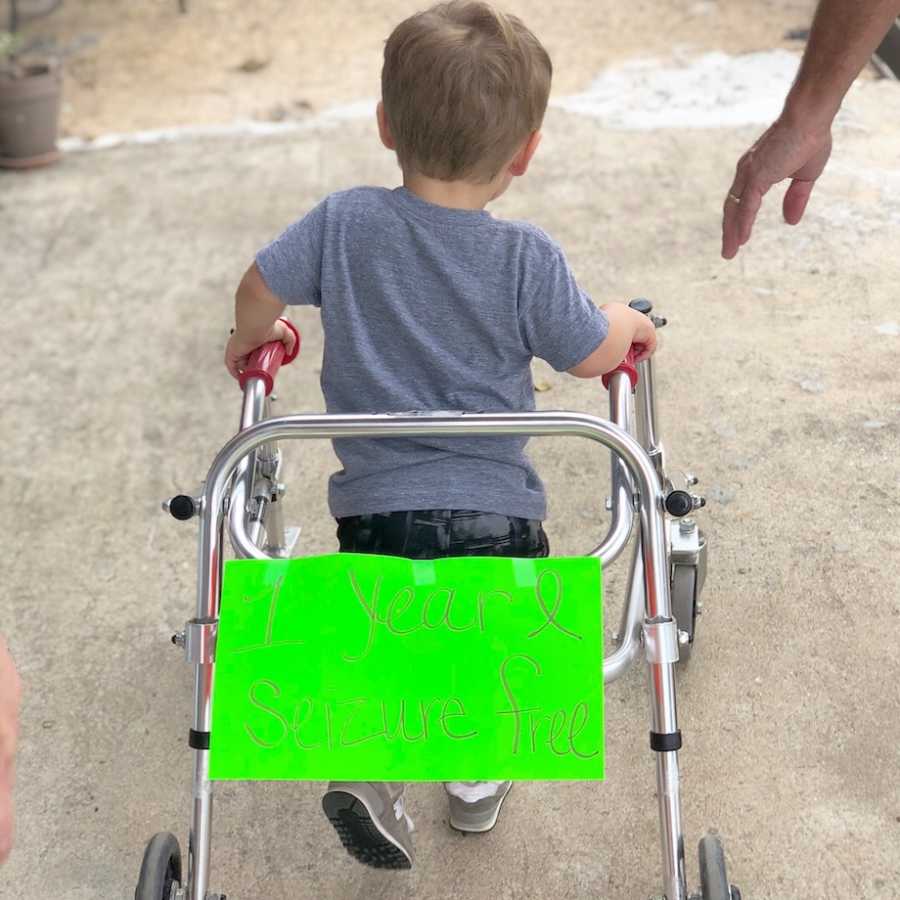 He will always have struggles from his difficult start to life and from his disorder, but he's truly the biggest ray of light! He loves life and has given us so much perspective and a deeper meaning than we would have ever known without his love! While knowing then what we know now may have prevented so much heartache, there is no way you can know you're being plummeted into a strange and scary world before it happens or even while it is happening. My body fought desperately with every atom to stay in my comfort zone and not enter a world of brain damage and seizures. But that fight turned into a bigger one for my son and I was able to bloom in a hostile environment and learn to be his biggest advocate so I could help him thrive!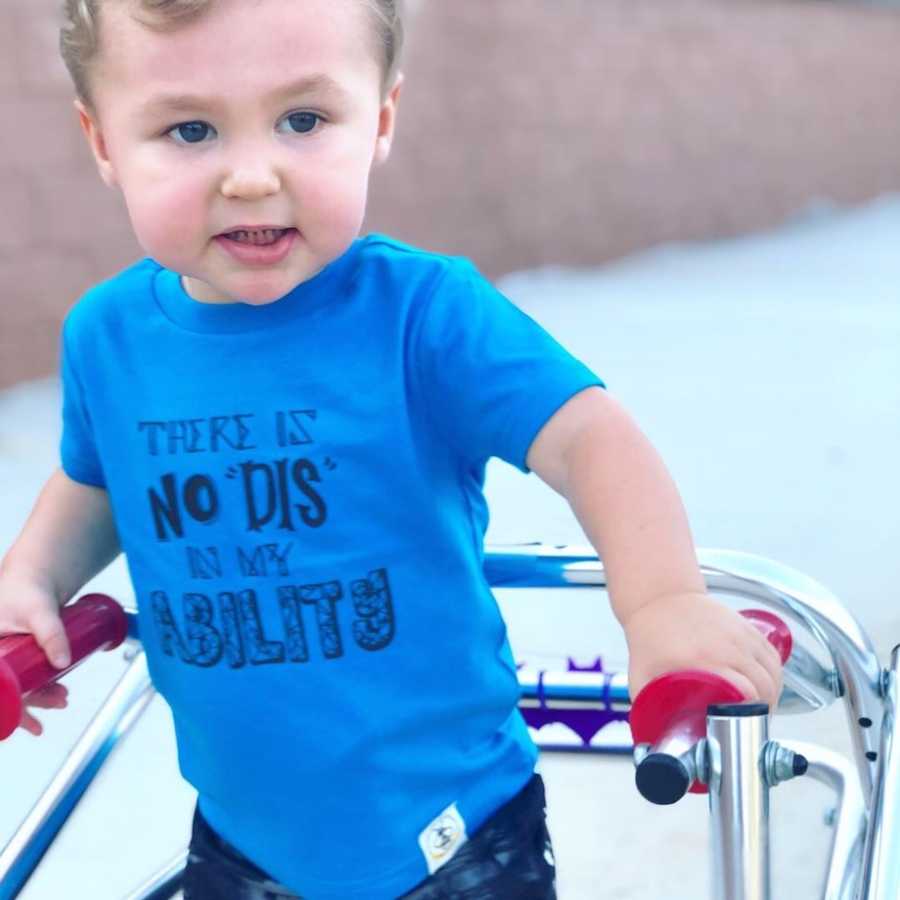 Jack has been a busy buddy since his life turned around 3 years ago. He's been hard at work doing weekly physical therapy, occupational therapy, feeding, and speech therapy. He just finished his first year of special needs preschool and it was a great experience. We have so much to celebrate and be grateful for, but I also like to share a very open and realistic look at our lives – the good and bad. We love to connect with and help support fellow mamas (and families) in similar situations!"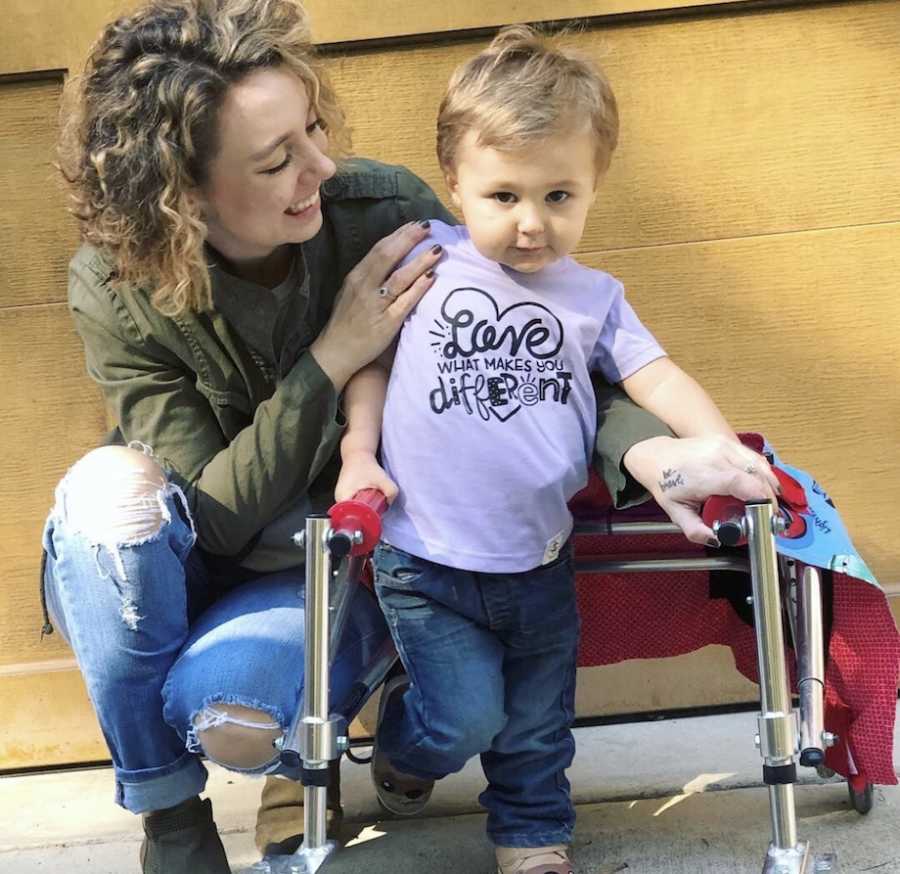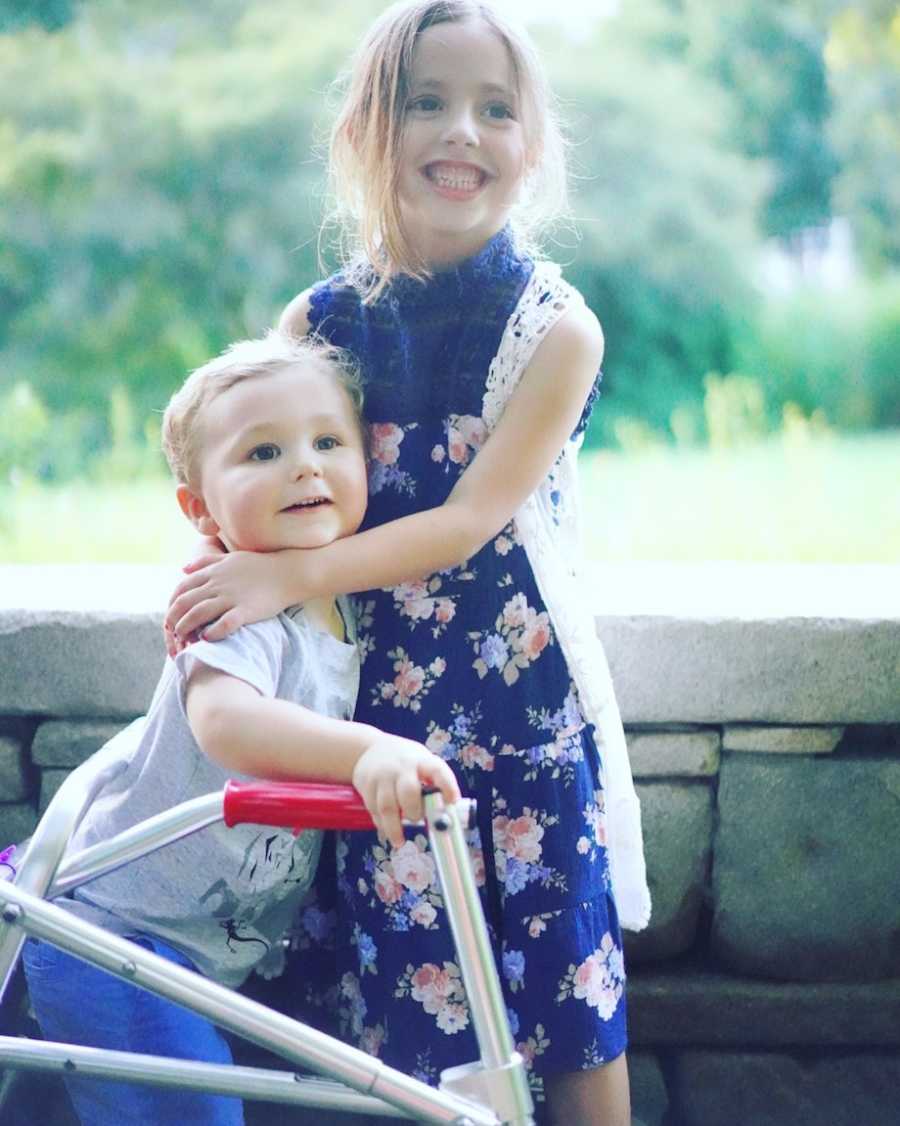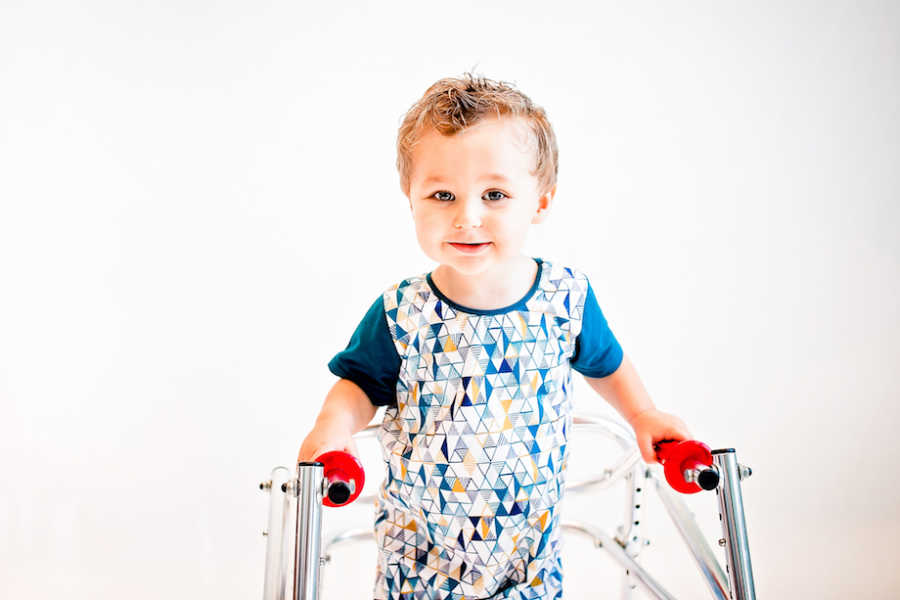 This story was submitted to Love What Matters by Leah Trotter from Athens, Georgia. You can follow their journey on Instagram and their website. Submit your own story here and be sure to subscribe to our free email newsletter for our best stories, and YouTube for our best videos.
Read more touching stories like this:
'Call 911!' My baby was twitching. I held his limp body. I heard sirens. They were coming for MY child.': Boy suffering from Childhood Epilepsy undergoes brain surgery, 'he is now happy and living with half a brain'
'The Great Pause,' I've heard it called. I'd been making emotional progress. Then Covid happened.': Mom says 'forget your 5-year plan' after losing daughter to epilepsy
Provide hope for someone struggling. SHARE this story on Facebook with family and friends.