"I was born on June 16, 2003, and was a healthy baby girl. Growing up, I was hardly sick, never broke a bone, and never went to the emergency room for any reason. My chronic illness story began when I was 15.
I battled intense back pain, stiffness, and uneven shoulders for months before my mom made an appointment with an orthopedic specialist/surgeon at Texas Scottish Rite Hospital for Children. I was extremely nervous leading up to this appointment because I had no idea what was wrong with my back, and I didn't know anyone else with scoliosis.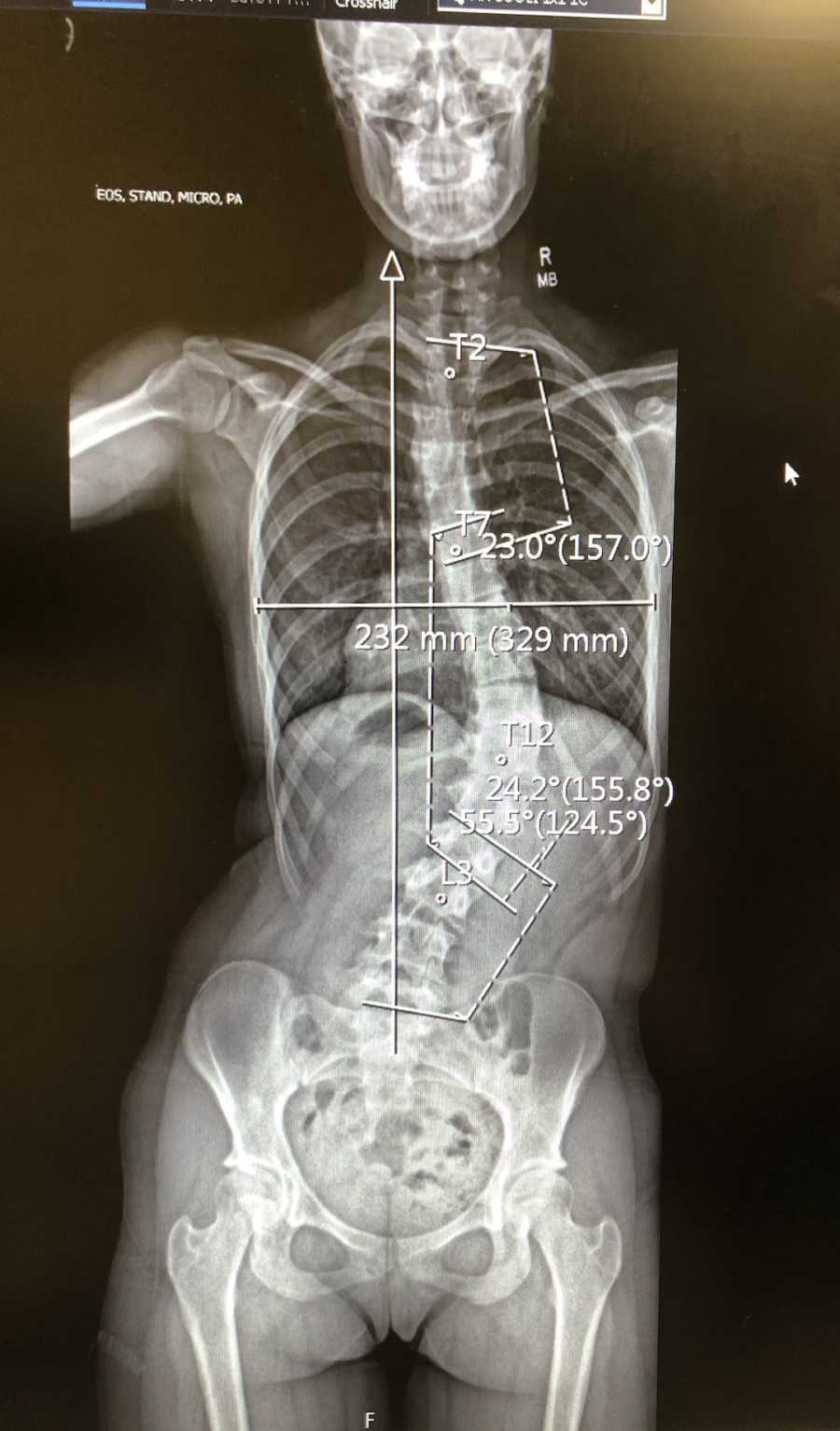 On October 12, 2018, I was diagnosed. 'You have severe scoliosis in the thoracolumbar region.' Before this moment, I had never even heard of scoliosis. Upon seeing my X-rays for the first time, I was shocked. I thought, 'There is no way that picture of a crooked spine can be mine.' We discussed spinal fusion surgery with my surgeon, but we decided, along with my medical team, it was too risky at this time since it wasn't necessary just yet.
A few months later, my parents and I went back to Texas Scottish Rite Hospital to get new X-rays and see where my curve was now. As I waited for my X-ray results, in the cold sterile exam room, I was anxious to hear if it had gotten worse, and if so, how much worse. As my surgeon walked into the room, he had a solemn face and sat down next to me. He said, 'Your curves have unfortunately progressed to the surgical threshold, and you now have two curves. Your only options are to move forward with surgery, or wait and see what the next few months hold.'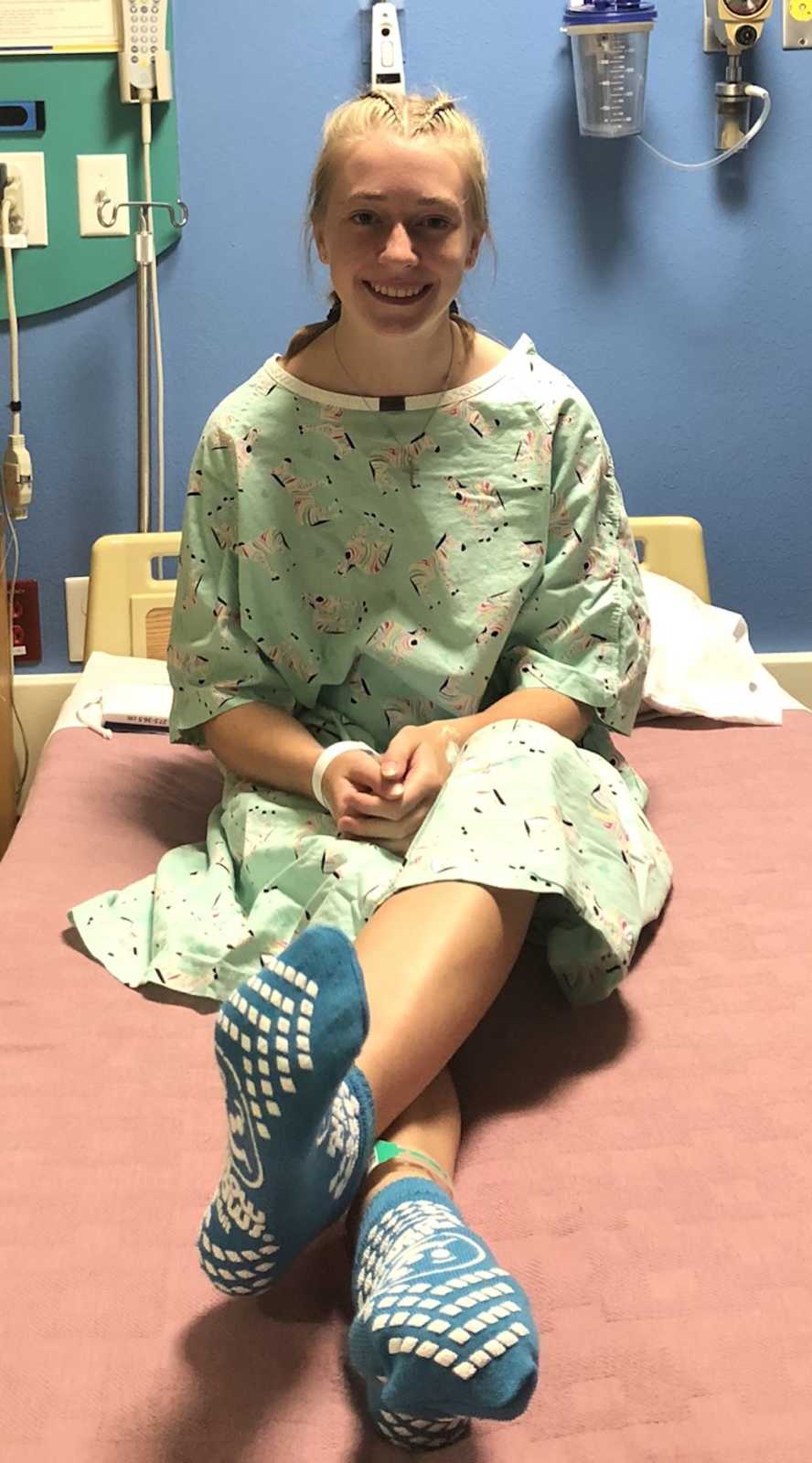 Since it had progressed, we decided surgery was the best option for me and my health in the future. Surgery was set for 5 months later.  Leading up to surgery, I became more and more excited to start life 2.0! As those months progressed, my spine grew even more curved, and the pain began to take over my life.
5 months later, on August 13, 2019, I woke up at 3 a.m. and got ready for surgery a few hours later. I underwent spinal fusion to forever straighten my spine and correct my severe scoliosis. My surgery took nearly 4 hours while my surgeon fused T2-L3. In simple terms, he fused my entire spine, except for three vertebrae, with metal implants. 14 vertebrae, two rods, and 19 screws later, I made it out on top! I was even 2 inches taller!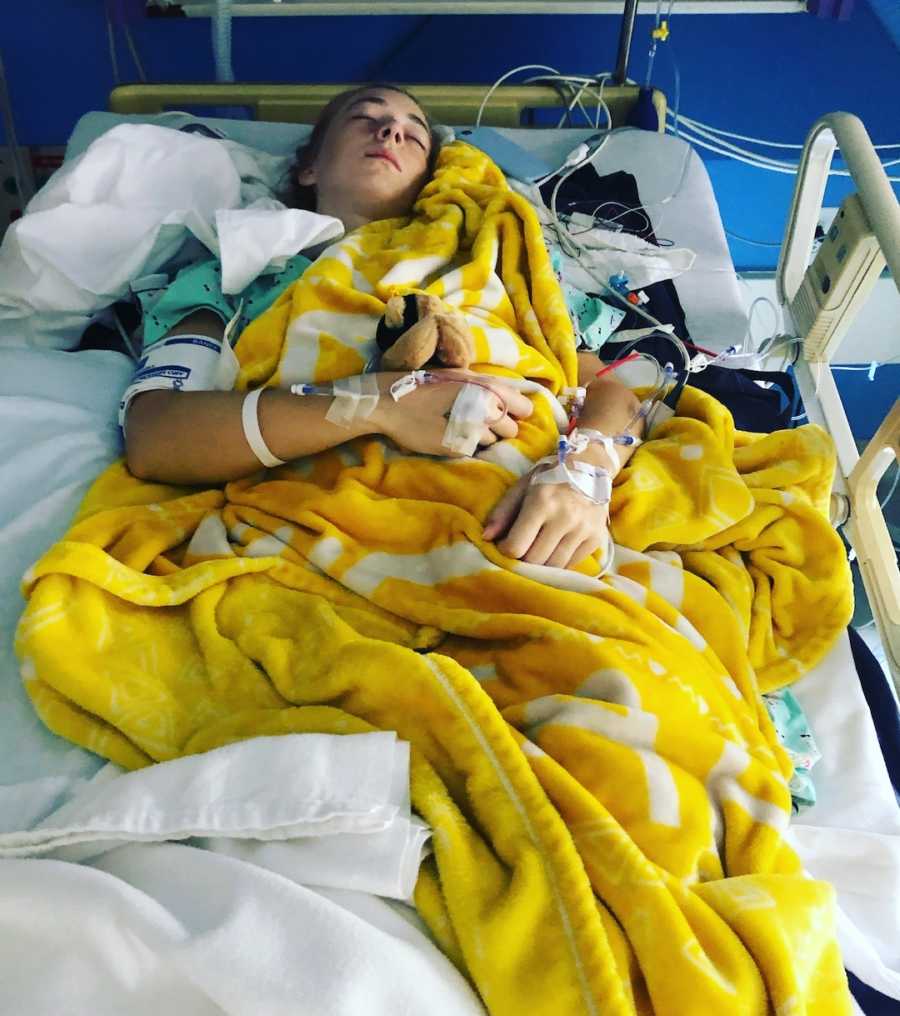 My surgery went really well with no immediate complications. Coming out of surgery, I was very loopy, emotional, and in a lot of pain. Once they got my pain meds sorted out, I was admitted into the ICU and was cared for by wonderful nurses for 4 days. Recovery in the hospital was tough, but I knew the next few weeks at home would be the most challenging.
Once I got home, recovery became a whole lot more complicated. I struggled to sit up for longer than a few seconds, and I instantly became very weak. I no longer could lift my water bottle, my laptop, or even my phone. I had no appetite, because of the medications I was on, and that resulted in weight loss. Just 2 weeks after my spinal fusion surgery, I got a severe infection in my incision that required a long course of strong antibiotics. This infection affected my whole body. I lost even more weight and felt so sick.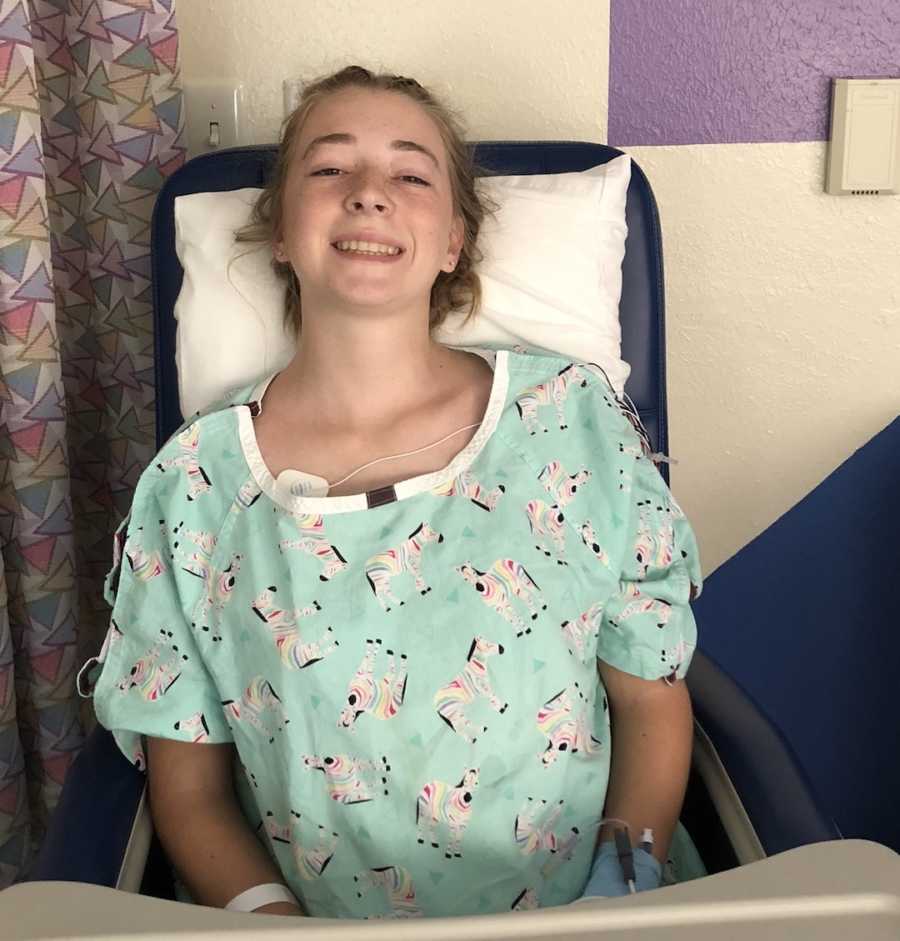 Only 2 days into the course of antibiotics, I started to experience achy fingers and toes, along with a headache that would not let up. I later learned my headache was most likely due to a mild cerebral spinal fusion leak. My symptoms only got worse as the antibiotic course went on. Soon, the joint pain affected every joint, and I couldn't walk up the stairs on my own. After speaking with my surgeon about my symptoms, he referred me to the rheumatology department to look for inflammation and joint damage.
4 months later, in January, I had an appointment with a rheumatologist to test for lupus, rheumatoid arthritis, and other autoimmune conditions. I was then FINALLY diagnosed, 'You have fibromyalgia, chronic fatigue syndrome, and chronic daily headache.' Being diagnosed with chronic conditions was immensely frustrating and disheartening. There weren't any treatments I could start at this time since my rheumatologist wasn't 100% sure how to treat these conditions. She referred me to the pain management clinic, but they had a 6-month waiting list.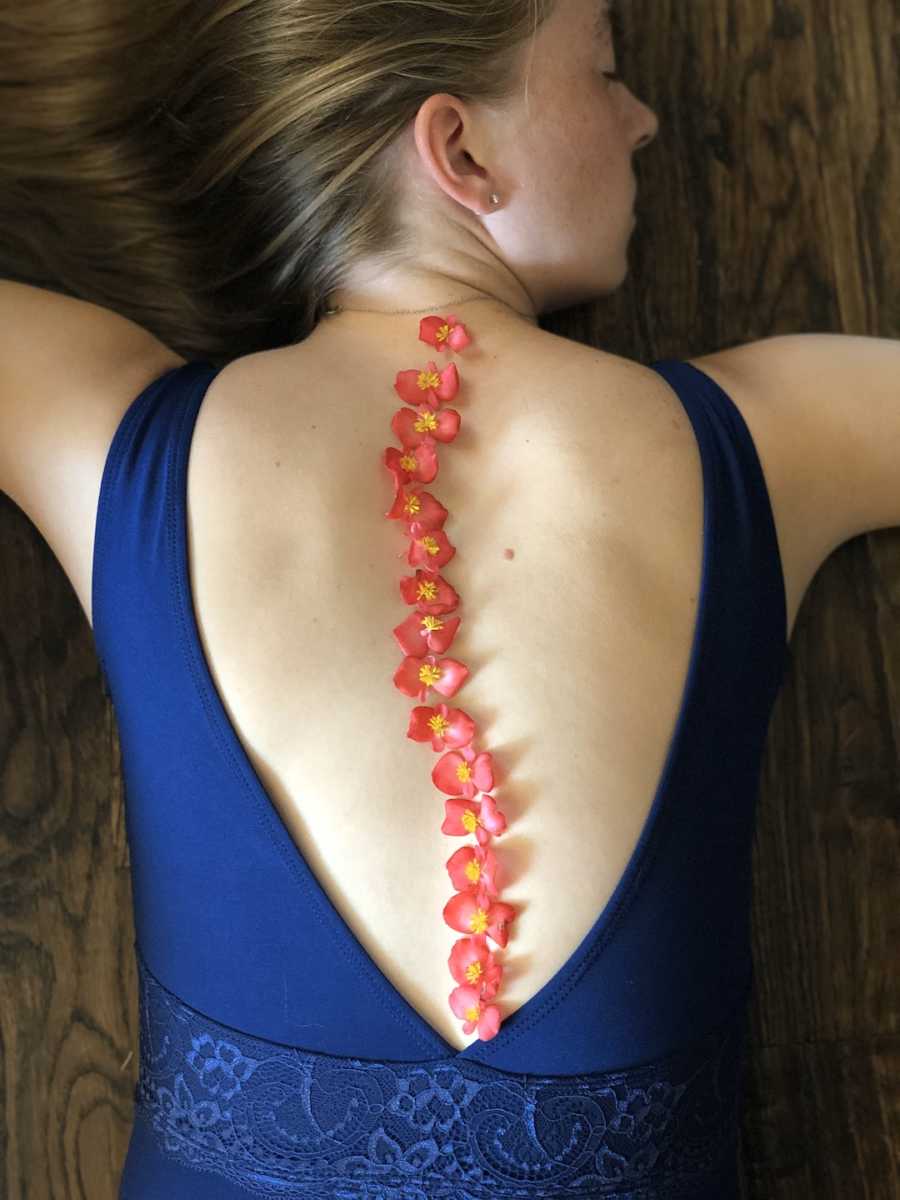 The next month, back at the rheumatologist, I was diagnosed with dysautonomia (we didn't know what type at this time) after experience presyncope symptoms and chronic tachycardia. Dysautonomia or autonomic dysfunction is a condition in which the autonomic nervous system (ANS) does not work properly. This may affect the functioning of the heart, bladder, intestines, sweat glands, pupils, and blood vessels.
It was quite an adjustment switching from going out with friends to going to appointments every day, seeing my doctors and nurses more often than most of my friends, and texting my PT and doctor instead of my best friend. Most days, I'm too sick to do much of anything. Now, I am making sure I can always rest somewhere, and constantly carrying pain meds in case of a migraine flare.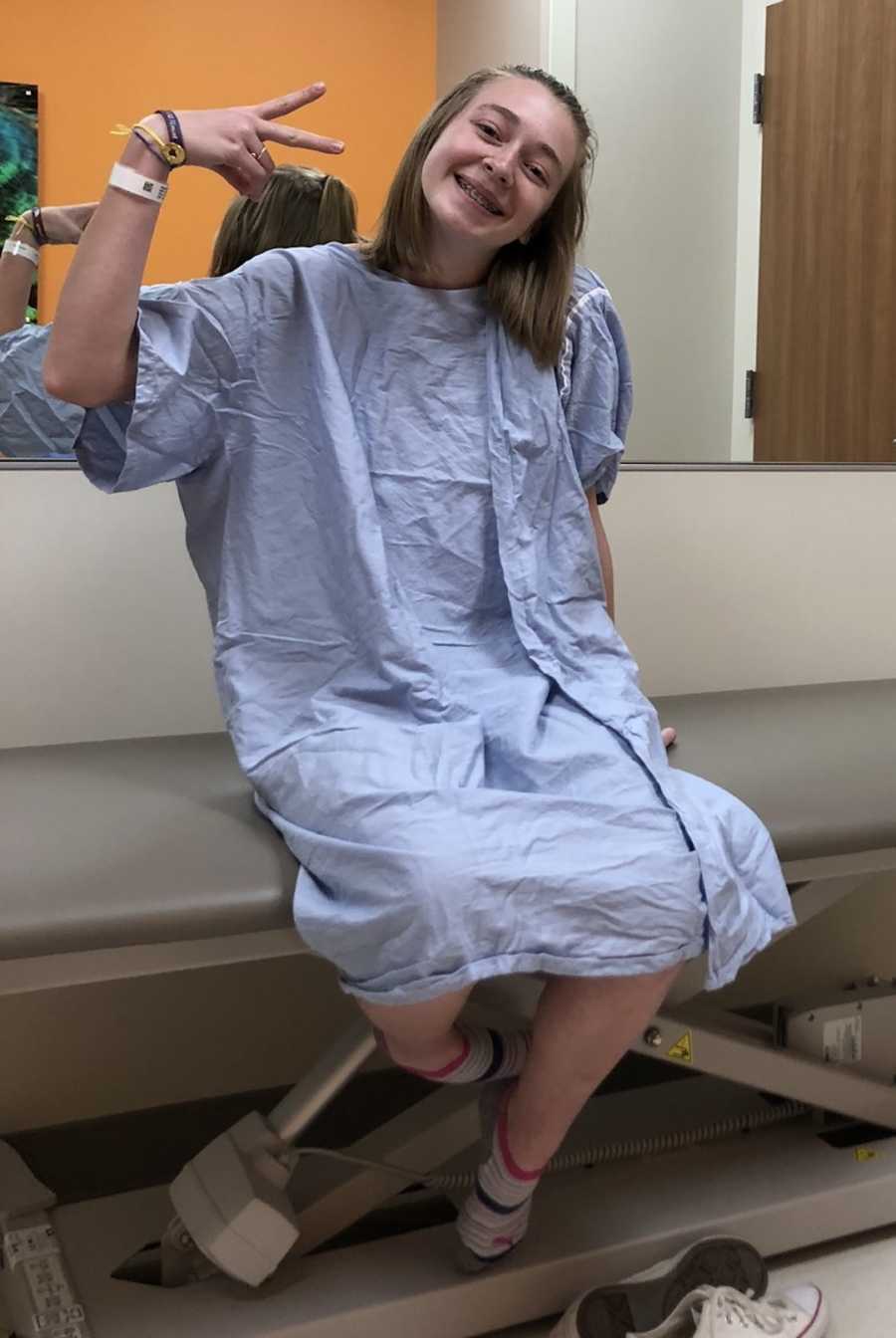 5 months after I was diagnosed with dysautonomia, I had an appointment with the pain management clinic at my hospital. My medical team was extremely helpful and was able to set up a treatment plan to aggressively treat my fibromyalgia and worsening headaches. As the months went on, the fibro medication was helping tons, but no medication was helping my headaches, and they quickly became more frequent and much, much worse.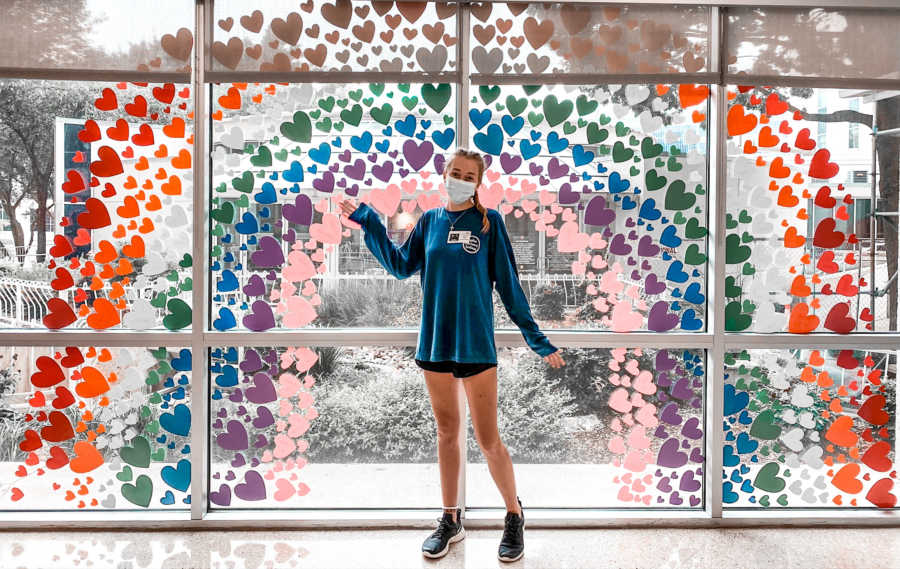 After 2 months of trying to treat my headaches as just headaches, I was diagnosed with chronic migraines. We then started treating them as migraines since I had several migraine symptoms with my head pain. I tried several other migraine medications that made me very sick while not touching my migraines. Once we exhausted every noninvasive treatment, we decided to move on with occipital nerve blocks. During a nerve block, pain-relieving medicine is injected into the region where the nerve crosses the skull. My medical team was hopeful these nerve blocks would not only help my migraines but also get rid of my headaches completely. If these blocks worked, then we would know the occipital nerves were the issue, meaning I had occipital neuralgia along with chronic daily headache and chronic migraine.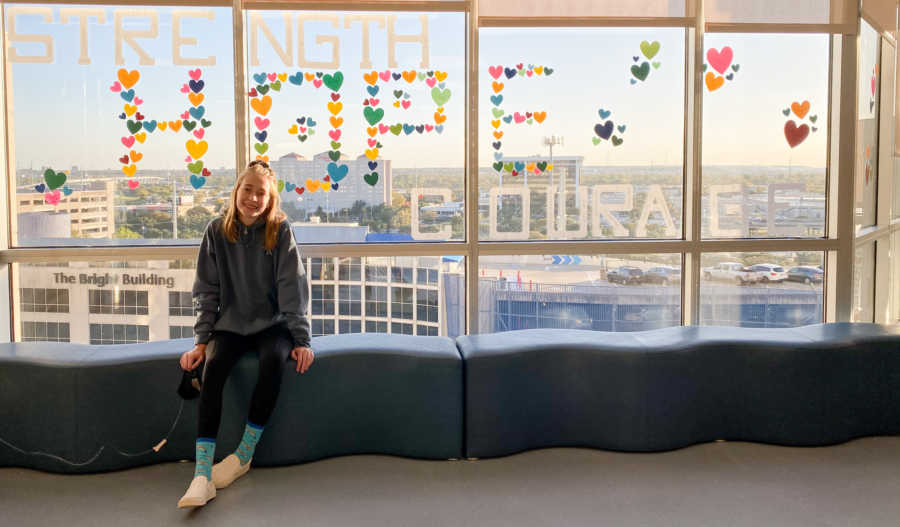 We moved forward with the first set of nerve blocks and they helped at first! A few hours after receiving them, once the local anesthetic wore off, my pain came back. I was then diagnosed with occipital neuralgia. Just 2 days after the blocks, my parents brought me to the emergency room because of a severe migraine with intractable vomiting. In the ER, I received a 'migraine cocktail,' which took the edge off of my migraine. We went home and not even 3 days later, I was back in the ER for another severe migraine with intractable vomiting. They ran several tests, including a CT scan of my head and neck along and an EKG of my heart. After another 'migraine cocktail,' I was back home doing better.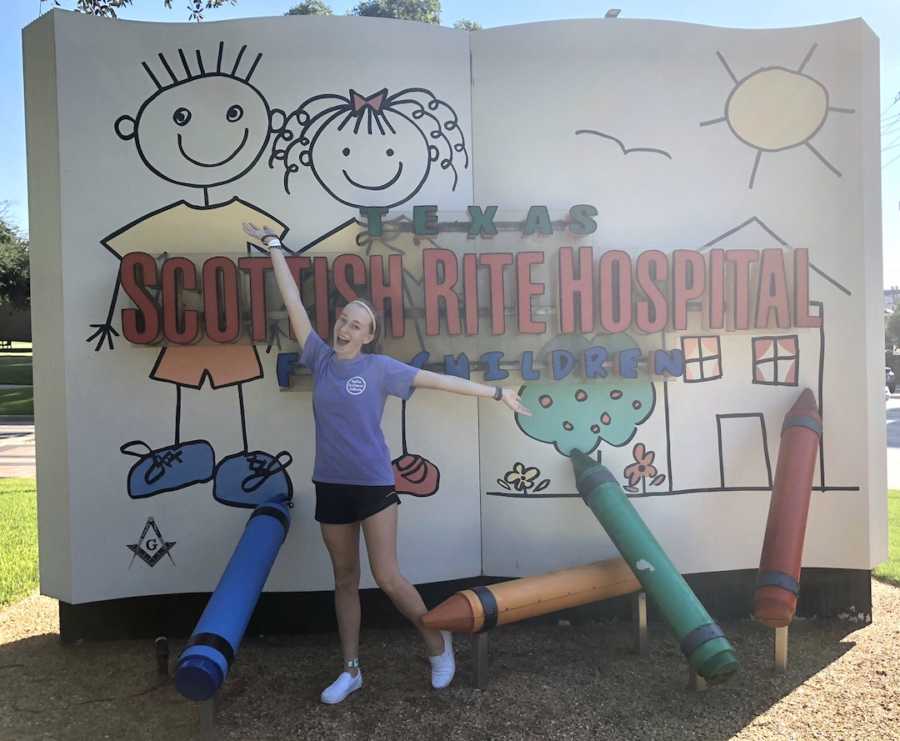 Again, not even 3 days later, I was back in the ER and was eventually admitted into the hospital on November 6th. We tried several conservative treatments, while I was in the ER. Once I was admitted, we started DHE treatment. DHE (Dihydroergotamine) is a medicine that attaches itself to the pain receptors in your brain and nerves, altering how messages pass backward and forwards. This alters the pain signal perception in the brain and further treats migraines very aggressively. The protocol is one forty-five-minute infusion every 8 hours, and up to 20 infusions. I was attached to my IV pole for 8 days as I was administered DHE.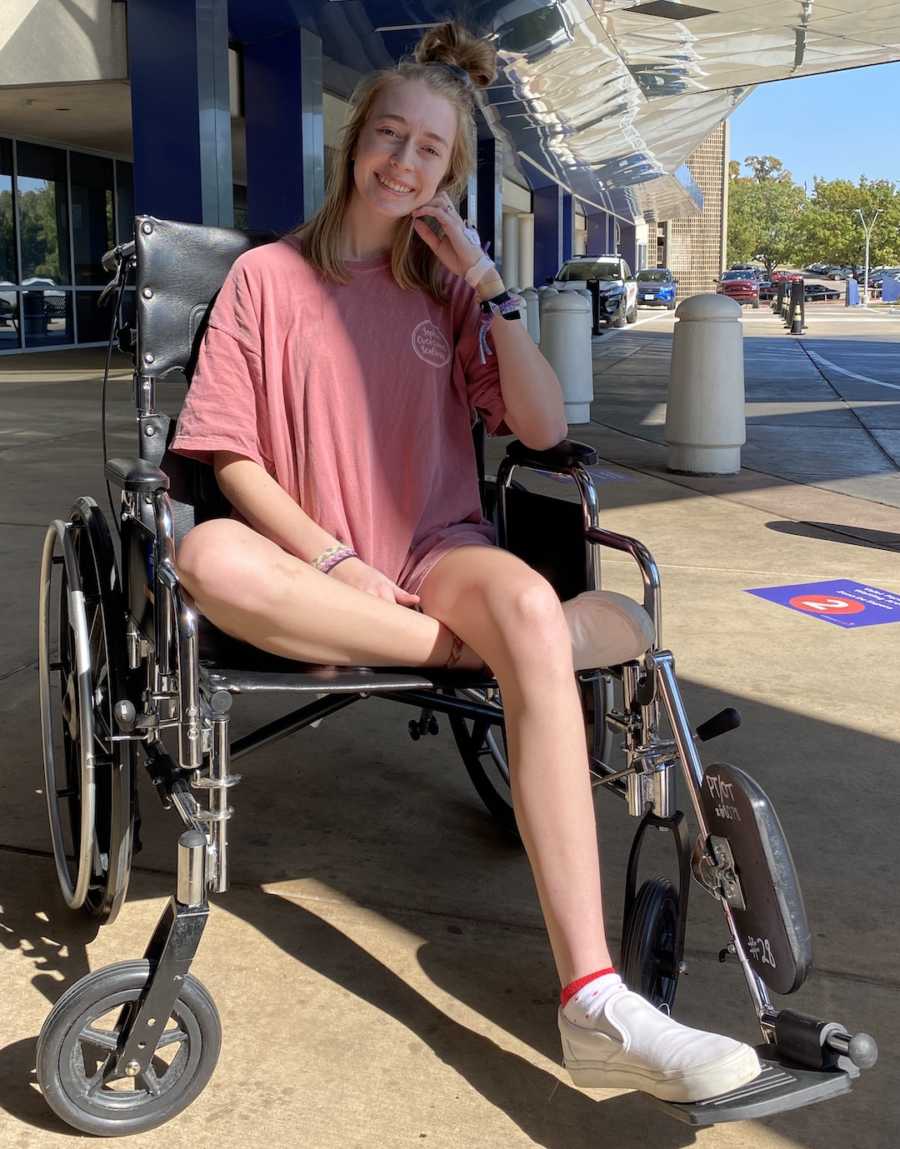 The side effects of DHE were absolutely horrendous, and I was constantly vomiting while receiving it. One day during my admission, I had a dystonic reaction that looked exactly like a stroke to several nausea medications. They pushed Benadryl which raised my heart rate and blood pressure and quickly caused tremors. While I was admitted, I had a brain MRI to look for masses and leaks, and thankfully that came back clear. I got another set of occipital nerve blocks, which did not touch my pain, I also got Botox in my head, neck, and shoulders.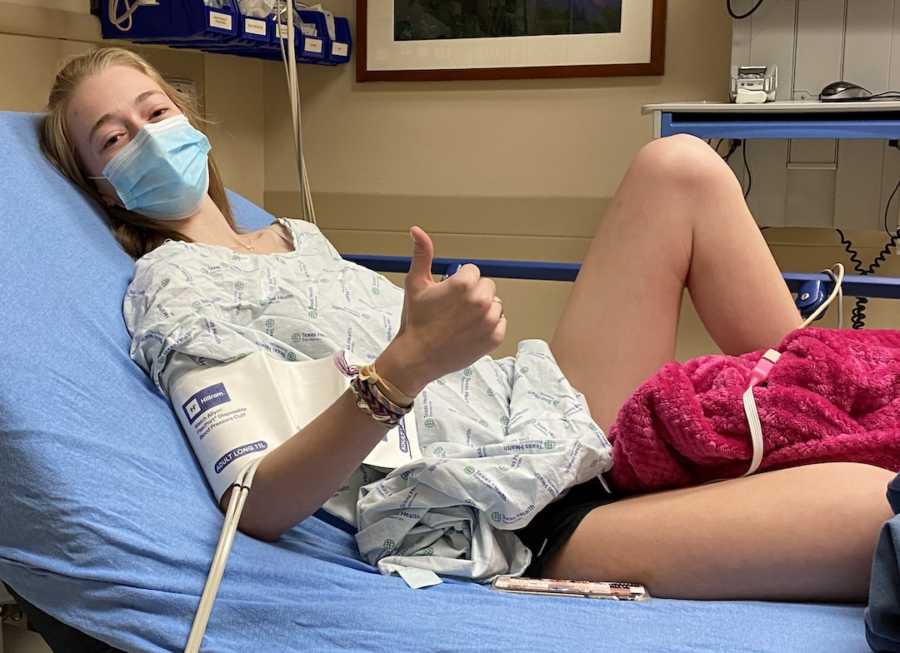 The DHE wasn't doing enough on the current dosing, so we increased it and went all the way to 20 doses. This admission was the hardest thing I've ever been through. I had an appointment with my neurologist the next week, but I met my neurologist in the hospital since I was already there.
Since this admission, I have tried several new medications and even received another diagnosis! In the middle of December, after an ER trip that resulted in an abnormal EKG, I was diagnosed with POTS (Postural Orthostatic Tachycardia Syndrome), which is a form of dysautonomia! It's only been a week since the POTS diagnosis, and so far, it has been life-changing! It is such a blessing to have answers for my insane symptoms. Since receiving all of my diagnoses, I have chosen to fight this battle every single day. Some days I have no motivation to fight, but I am reminded to let go and trust the Lord. He will fight this battle and carry me through each trial.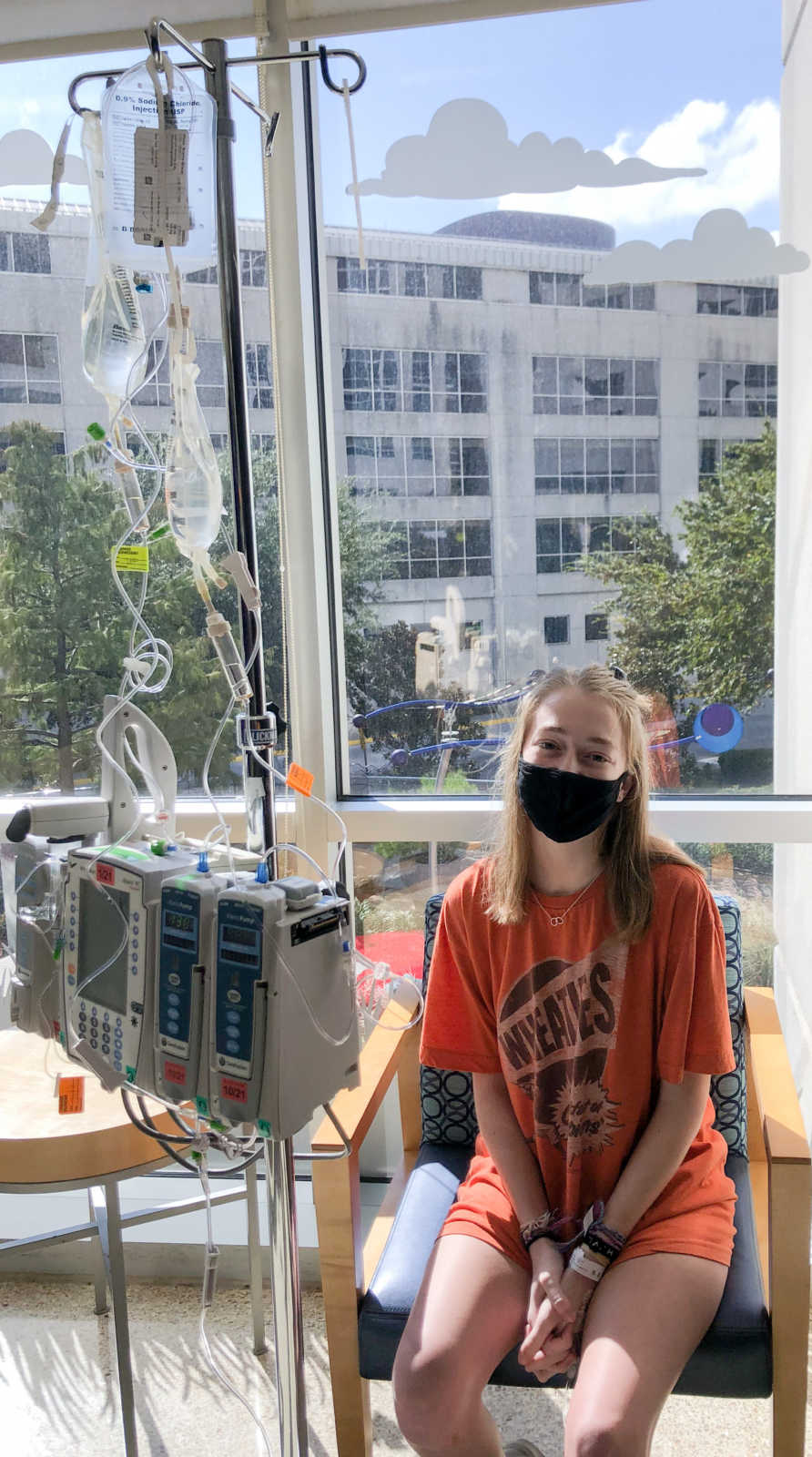 Through my journey, I have met so many wonderful warriors I have become close with. Not only have I made so many friendships, but these friends also encourage me to keep going and to trust God to bring me to see a victory! Jesus has been by my side through it all, and I am forever grateful for this journey. He reminds me every day there is LIFE in every moment, and I don't need to worry about tomorrow! I am so full of hope I will see a victory in His name!!
Ever since I got sick, the song 'See a Victory' by Elevation Worship has been my battle song. Not only that but this Bible verse, 'You will not have to fight this battle. Take up your positions; stand firm and see the deliverance the Lord will give you, Judah and Jerusalem. Do not be afraid; do not be discouraged. Go out to face them tomorrow, and the Lord will be with you.' (2 Chronicles 20:17) has been a huge reminder of the Lord's faithfulness and love.
The only piece of advice I have for others is to listen to your body! If you think something isn't right, get it checked out! Most conditions are able to be treated more efficiently if caught early. If you already have a chronic illness (or two or three), listen to your body. If you need to rest, do so!"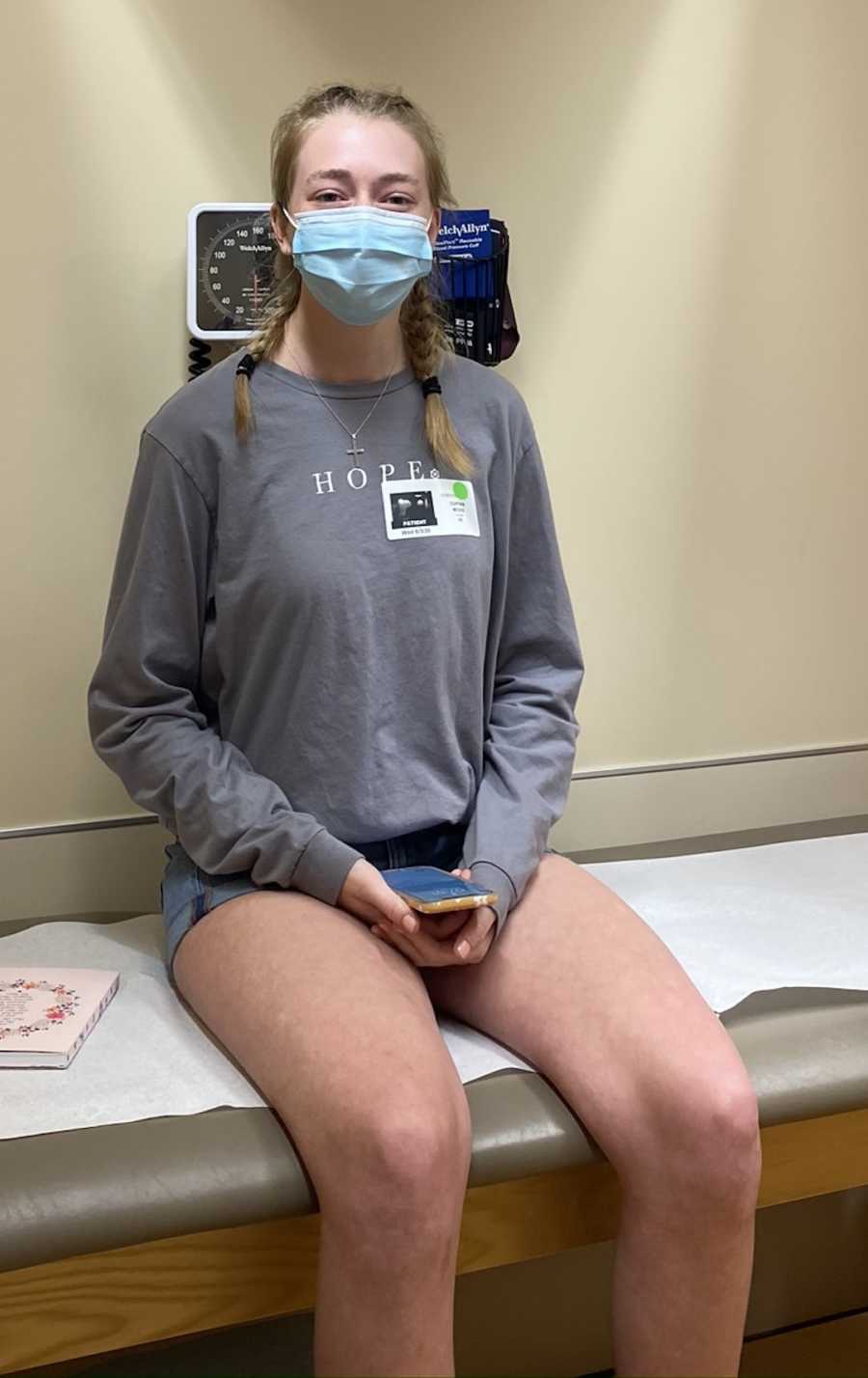 This story was submitted to Love What Matters by Sophia from Dallas, Texas. You can follow her journey on Instagram and her blog. Do you have a similar experience? We'd like to hear your important journey. Submit your own story here. Be sure to subscribe to our free email newsletter for our best stories, and YouTube for our best videos.
Read more touching stories like this:
'The results would reveal something was abnormal. Elevated white cell count with no fever. 10% scoliosis was the tip of this iceberg.'
'SURGERY? I'm not letting anyone cut me open.' The doctor pointed out things protruding from my back.': Woman endures 7-hour scoliosis surgery, 'I'm happy to say I came out on top'
''I wouldn't step out of the house in shorts or skirts because of the scars on my legs. 'Why me?' I was tired of crying out to God.': Woman with rare Ollier's Disease disorder and Scoliosis finds self acceptance, 'I was handpicked'
It hurts,' she'd cry telling me. I noticed a significant change in my daughter's posture. My mother's intuition told me to seek a 2nd opinion.': 12-year-old girl endures 8-hour surgery for scoliosis, 'This girl's strength amazes me'
Provide beauty and strength for others. SHARE this story on Facebook with your friends and family.