"Our journey began in January of 2018. I started to notice a significant change in my daughter's posture. She was also having to relearn how to do simple cartwheels in her gymnastics class each time she grew.  Her current physician was not proactive and wanted to continue to monitor her outward appearance before moving forward. My mother's intuition told me to seek a second opinion. We chose to see a new physician who had X-Rays ordered that day and scans back within 2 hours. I receive a phone call from the doctor confirming our suspicions. Scoliosis!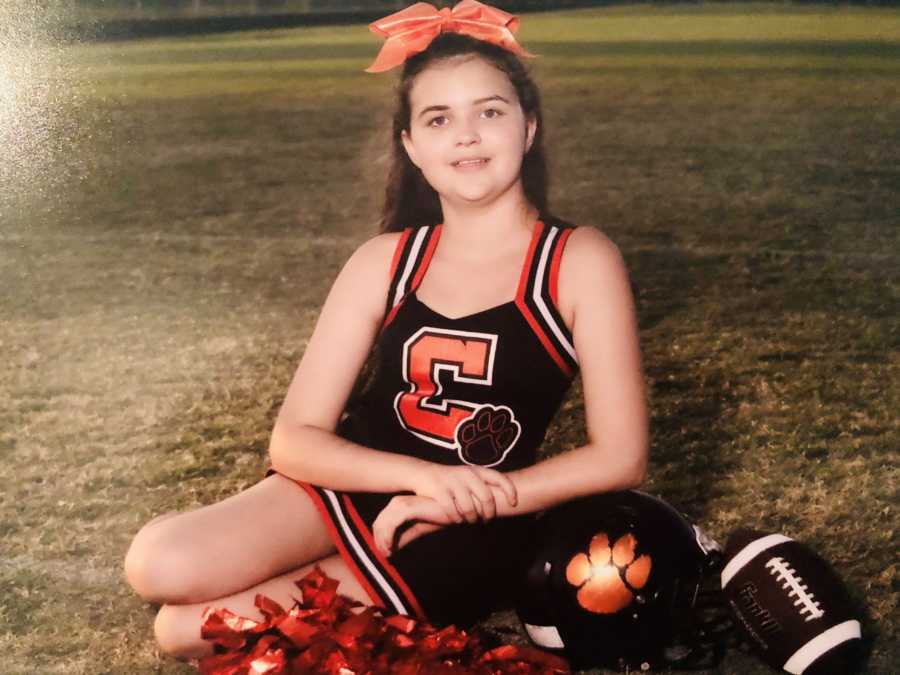 As we received this diagnosis, I knew the road we could be going down. My husband also has scoliosis.  My heart dropped for what I knew my daughter would be going through. At this time the curve in her back was already pretty severe, so we received a referral to Scottish Rite Children's Hospital. We were able to be seen by one of their specialists within the month. Once we were able to see the amazing specialist there, they immediately ordered a brace fitting in hopes that this would slow the progressing of her curve, or best-case scenario, help to correct it. She was ordered to wear her brace a suggested 20 hours per day for almost a year and a half.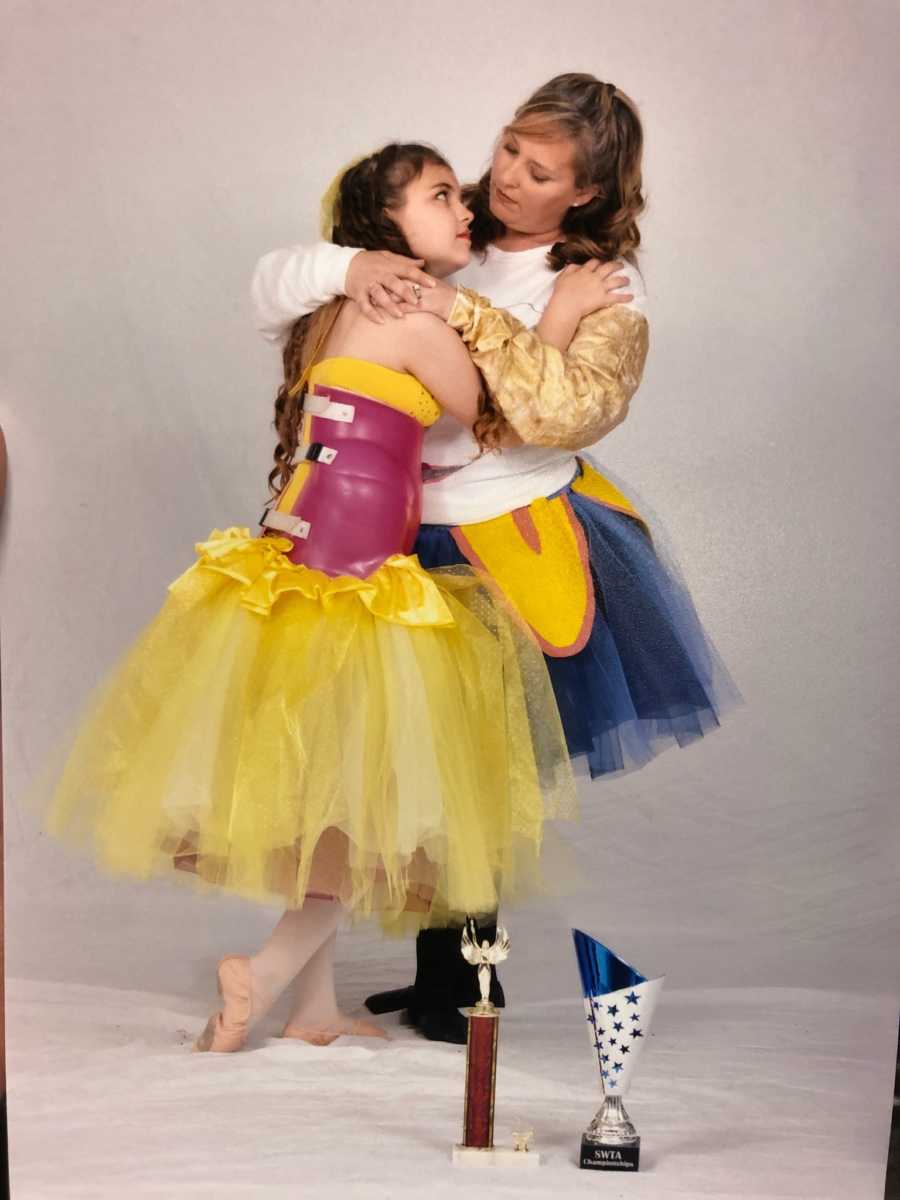 This was a difficult time for Ivey. Wearing a hard shell that is forcing her body into positions that it was not used to was not a pleasant experience for her. The brace fit form just under her armpits to the top of her hips. This made simple tasks hard on her such as sitting, eating and going to the restroom unassisted. We continued to do almost everything that we had done in the past. Ivey continued to dance, she even carried her brace on family vacations. As a preteen girl, this was rough. She struggled with wearing the brace under clothes because of the bulkiness. All of her blue jeans were now impossible to wear with the brace because it became uncomfortable. Leggings and maternity pants were her new favorite things to wear. Through all this she remained positive and the curve progression slowed. As we reached 12 months in, Ivey started removing her brace at night. 'It hurts,' she would cry telling me. I did my best to see that she continued with doctors' orders and would set alarms in the night to get up and re-put on her brace. The bracing did help and gave her body time to grow more as she matured. Unfortunately though, it was still progressing and would eventually need surgery.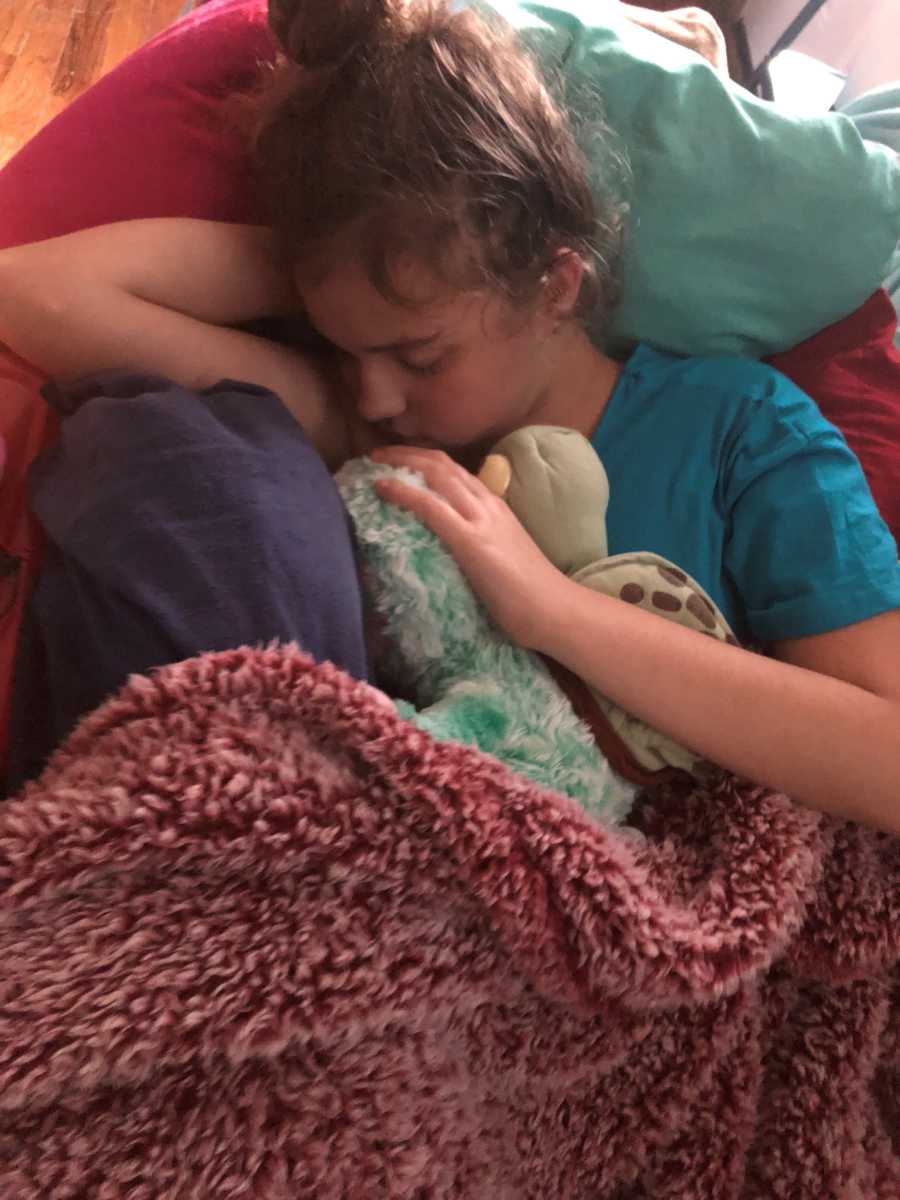 In May of 2019 at a regular brace fitting, we were hit with the bomb. 'She definitely needs surgery,' the doctors said. I was sick to my stomach. My baby girl has never even been to the ER. She's always been a very active girl that cheered, danced, competed in UIL, community service and FFA. How was this going to affect her? We had so many questions to ask. Luckily, Ivey has a very close friend, Kaitylnn, who has been through this surgery as well. These two girls unfortunately live a few hours apart and only get to talk a couple of times per year. But when they get to, they pick up right where they left off! Kaitlynn was able to talk with Ivey more often now and tell her from a young girl's perspective how things would feel, how it would hurt, and what the hospital stay would be like. This brought them closer than ever. I am so very thankful for this.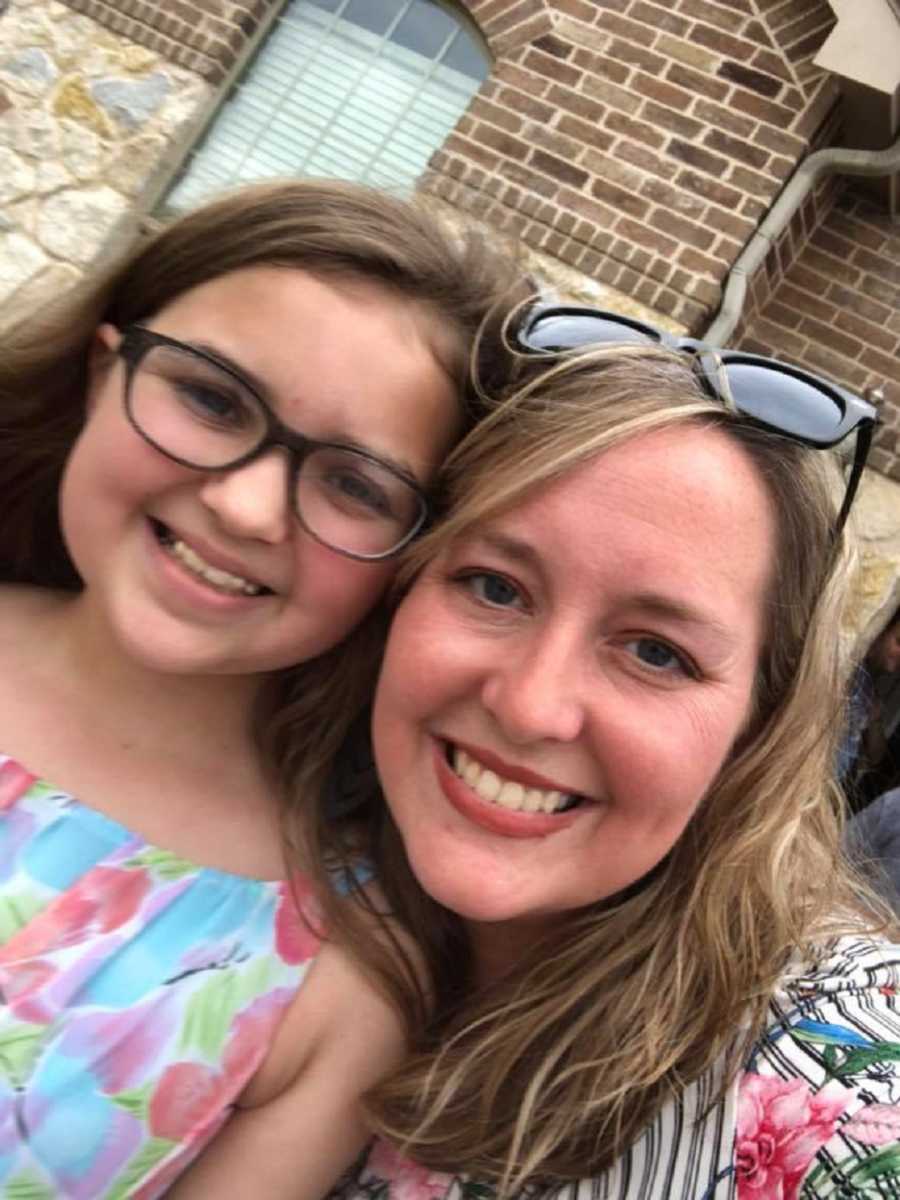 After a few weeks from the decision that surgery was needed, we sat down to discuss dates. Ivey donates her time every year to Bras 4 a Cause locally. She spends all year long designing her bra and getting many of her friends and family involved also to create an entire cast to go along with the theme for her bra each year. She has helped this local chapter raise more than $1,000,000 for breast cancer awareness. Ivey did not want to miss this event that she looks forward to each year, so she scheduled her surgery around it and had her surgery one week after the event in mid-October 2019.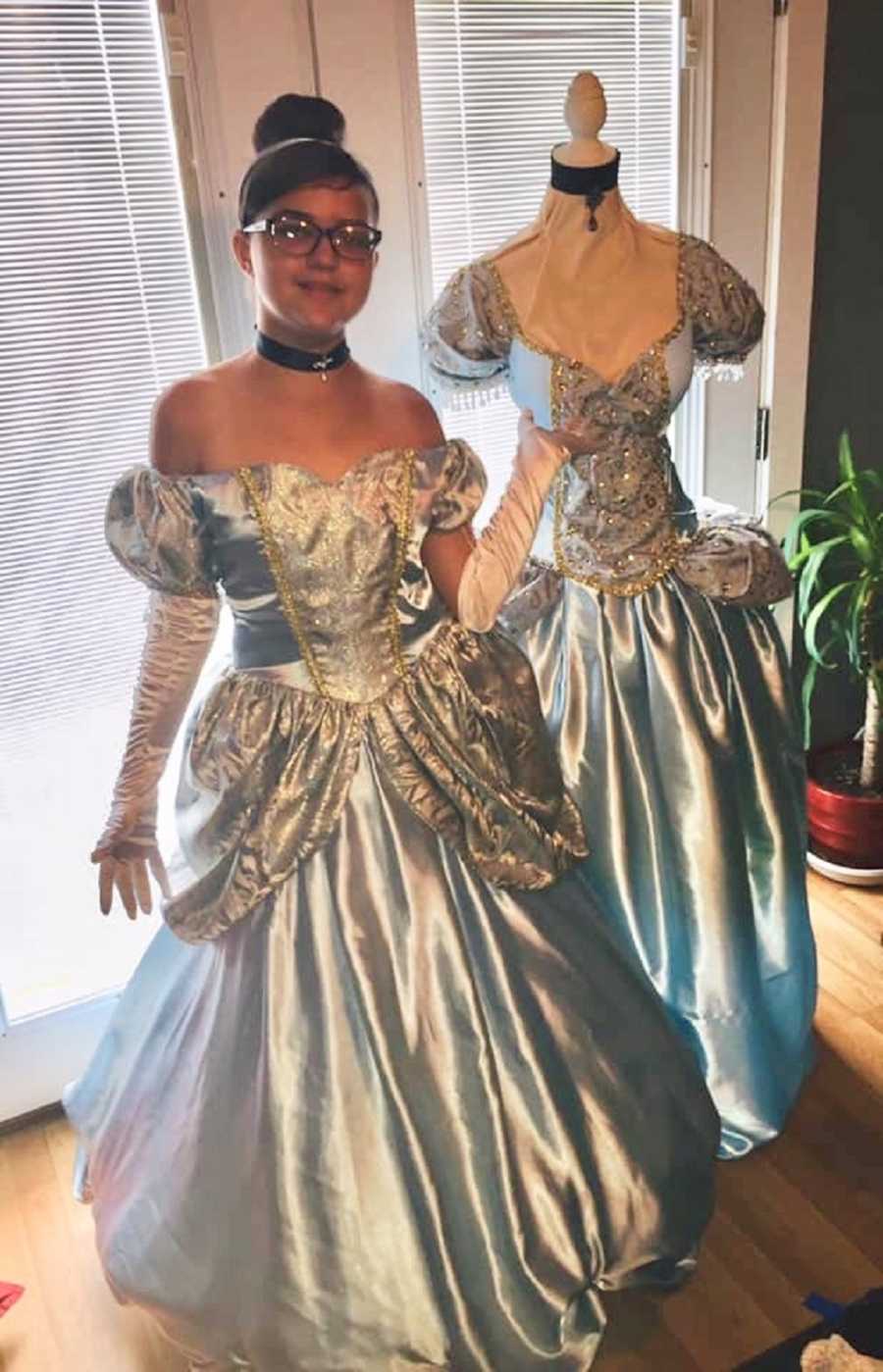 As the surgery date became closer, I sat down with Kaitlynn's parents and had tons of questions about this surgery. Kaitlynn's dad told me, 'This will be one of the roughest 8 hours of your life while she is in the OR.' He would end up being right. My husband also visited and discussed with some of his close friends in the medical field. We all were blessed with lots of support from our community. Ivey's dance studio was very insistent that she remained on her dance team. One of the directors stated, 'Ivey will always have a place on the dance team. We are family.' Ivey performed all the way up to three days before her surgery. At her last performance our dance family gifted her with a big gift basket with all kinds of things from a custom coloring book to snacks and fuzzy socks and a blanket for her hospital stay. This touched my heart so much.
Ivey and I have a very special bond through dance. She and I have performed ballet and dance routines together over the past few years dancing to Taylor Swift's 'Never Grow Up' and Meghan Trainor's 'Mom.' We have competed and won first place trophies multiple times. I love the time we bond over a common love.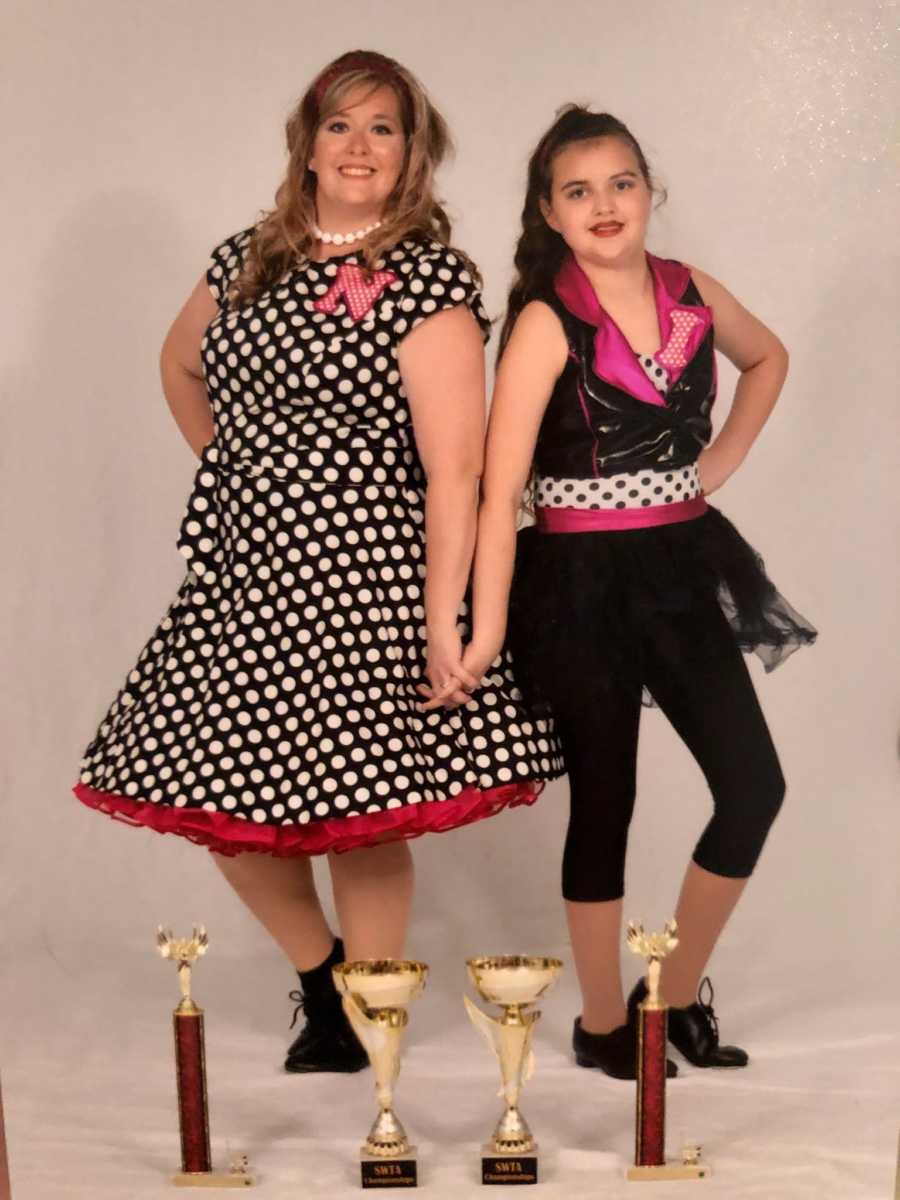 The day I was dreading was finally upon us. It began with us leaving our boys home so they could still go to school/work and heading to the hospital at 4 a.m. Once we arrived, the team wasted no time. The chaplain came in and prayed as a family. Dad and I could not hold back tears. Watching the doctors take our baby back to cut open her entire back was awful, to put it mildly. Her surgery took 8 hours. I was numb this whole time. She did very well during surgery. About 90% of her back is now fused restricting movement and growth. She came out of surgery about 2 inches taller than when she went in now that her spine was straight!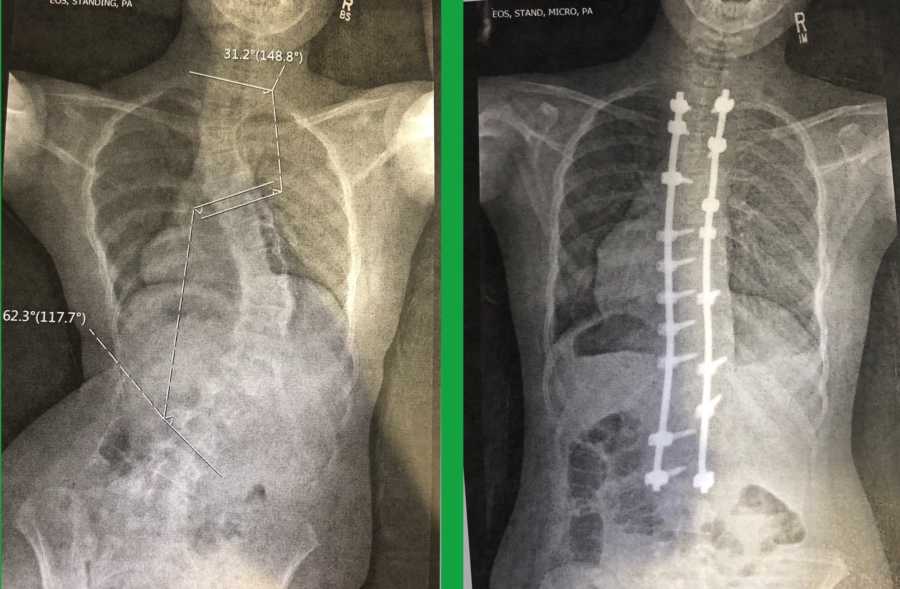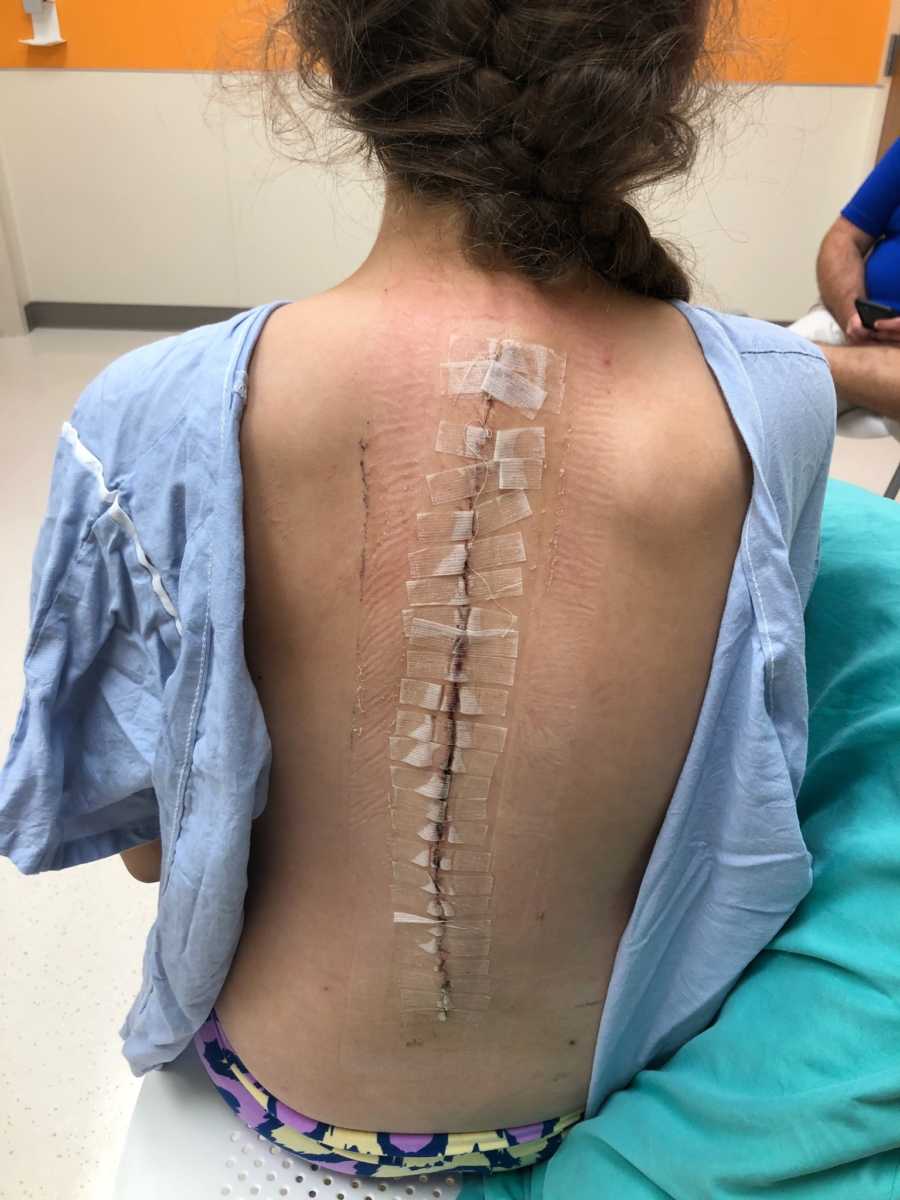 After she was out of surgery, they put us in an ICU room specifically for young surgery patients. The entire staff at Scottish Rite was amazing, tending to all of our needs. We stayed in the hospital for 4 days after surgery and then took an anxious truck ride home. Once home, we continued to have the full support of friends and family, from taking phone calls from us at all hours of the night just so I could vent to being blessed with more gift baskets and many other things to show their love for this amazing girl. We were also blessed with food and short visits from friends to brighten her day. Even small things like a milkshake because I was not able to leave her side. The outpouring of love and concerns from our community still amazes me.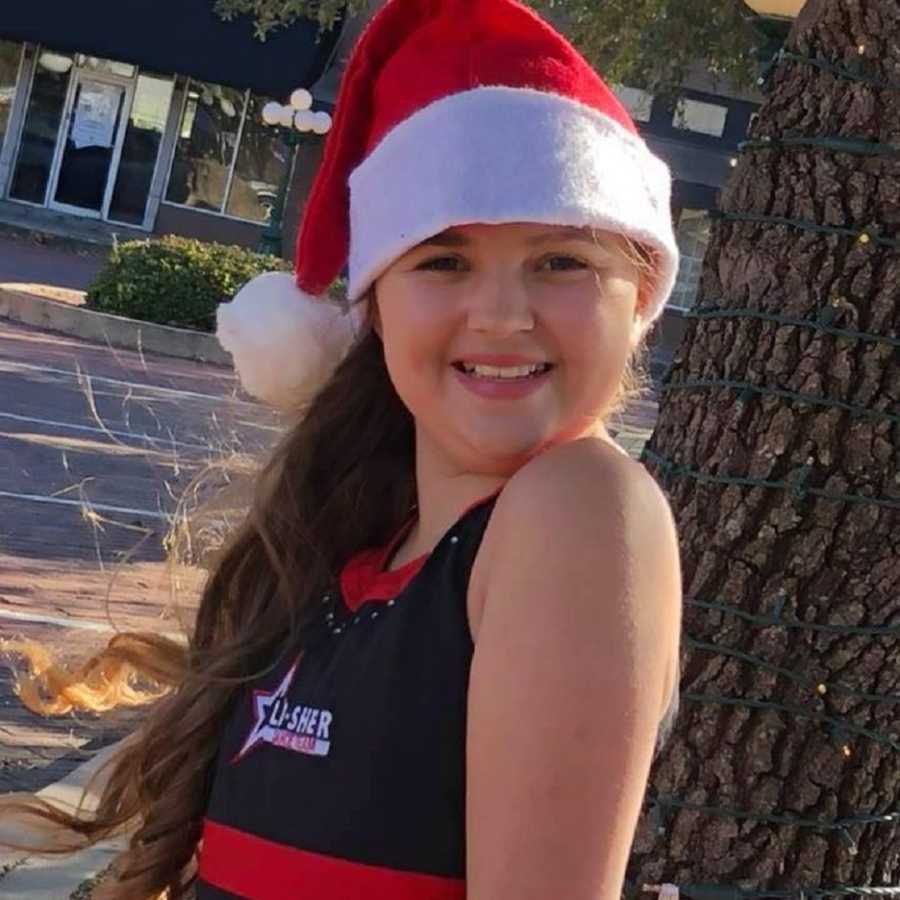 Around four weeks post-op, Ivey was off of all prescription medications. Her incision was also healing beautifully. She was beginning to catch up on her schoolwork that she has missed and was going to her dance class to watch and support her dance friends. She went back to school a few hours a day at five weeks post-op and fully back to school the week after Thanksgiving. She now plans on returning to dance to compete at the regional and state levels with her team. She also plans to show her rabbits with her FFA agricultural chapter in the spring and return to life as a normal 6th grade girl.
This girl's strength amazes me. I can't wait to get back on that stage with my Scoliosis Warrior!"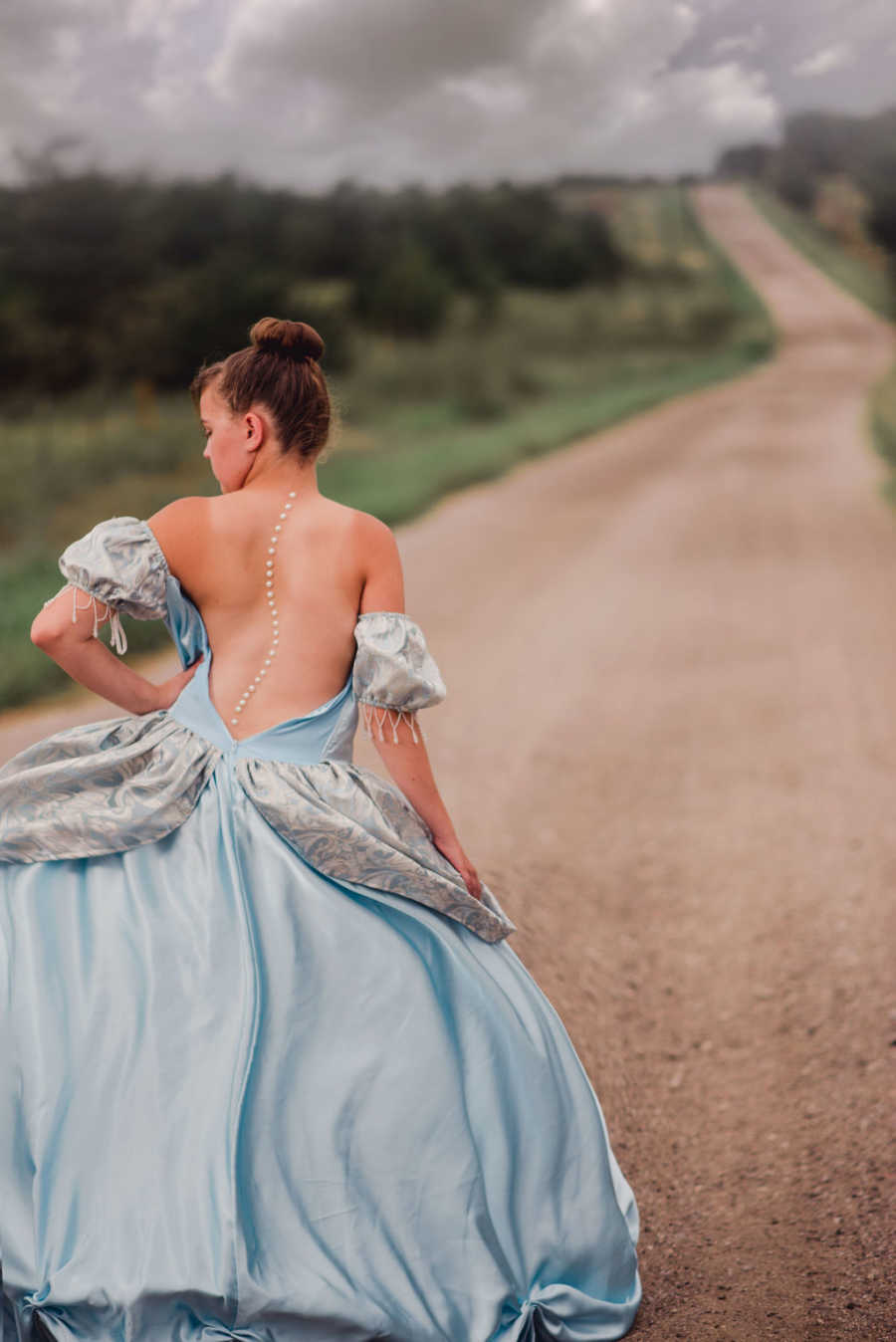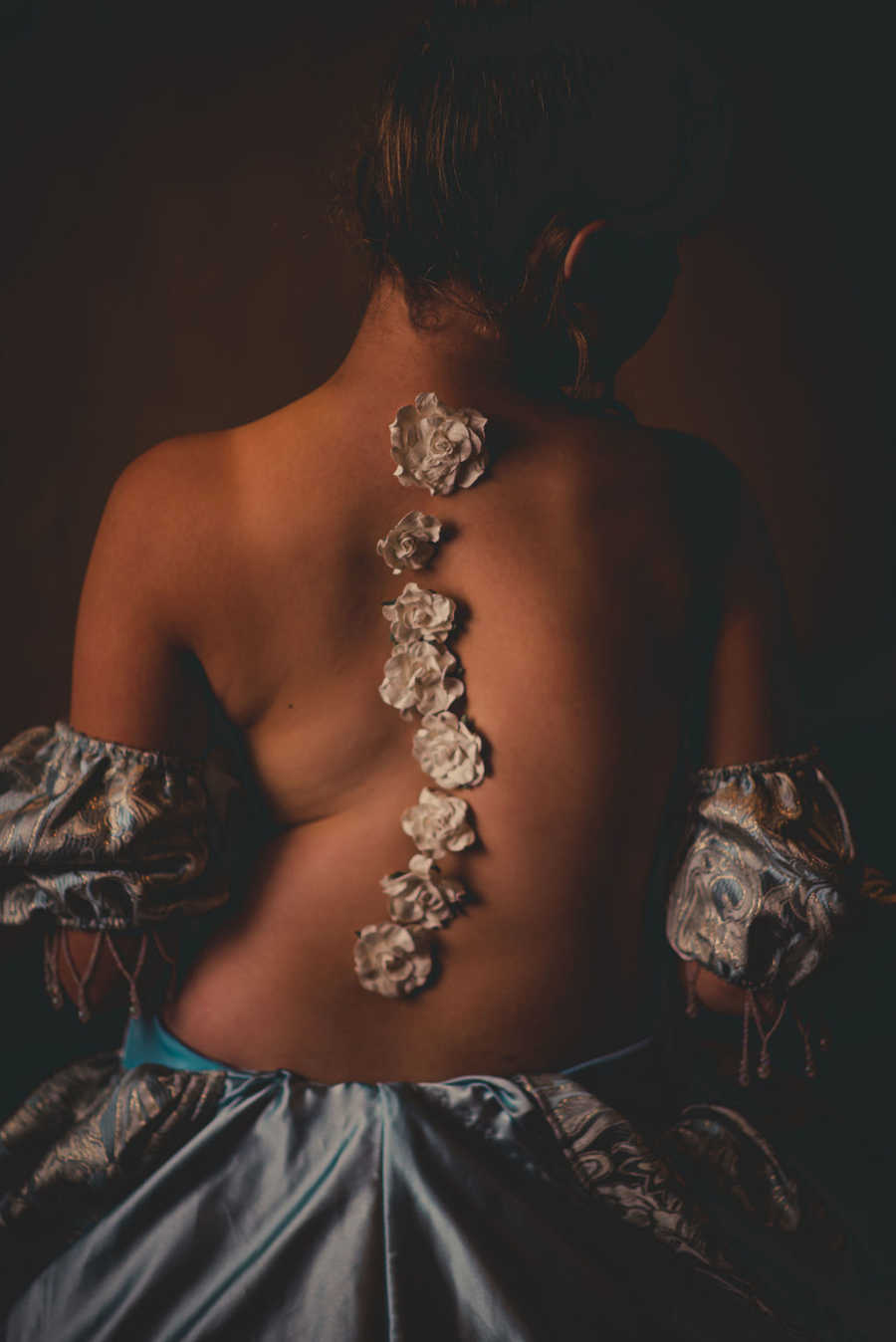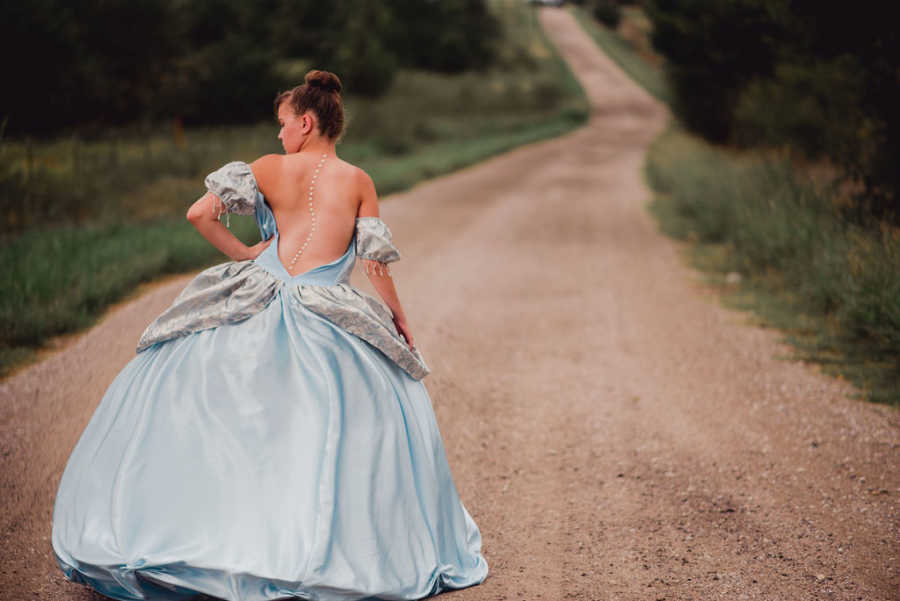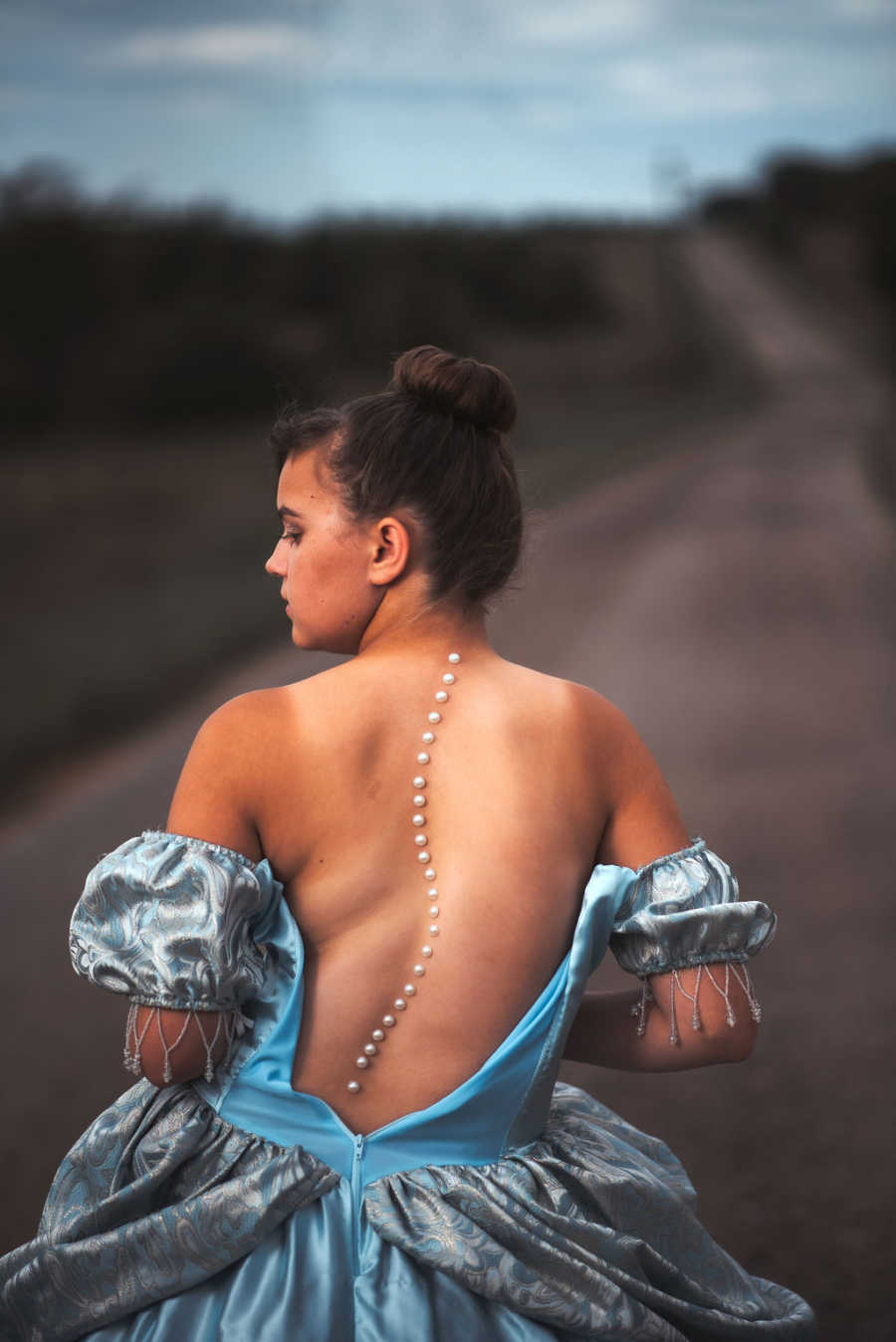 This story was submitted to Love What Matters by Nicole Koch. Be sure to subscribe to our free email newsletter for our best stories.
Read more powerful stories like this:
'If we waited 2 more weeks, you would've been paralyzed from the neck down.' I was in and out of consciousness. Death wasn't the only thing on my mind.': 15-year-old undergoes brain surgery after feeling dizzy, discovers rare chronic brain condition, Type 1 Chiari Malformation
Please SHARE this story on Facebook to encourage others to cherish every moment and love what matters most.