"When I was 13, I met my person. It was a beautiful January afternoon. I heard his laugh before I heard his voice. The glare of the winter sun blocked his face, but still I could make out his blue shirt, tall frame and an unfamiliar ball of happiness that this stranger was somehow generating for me. I remember every detail of my first time meeting him. I adored him.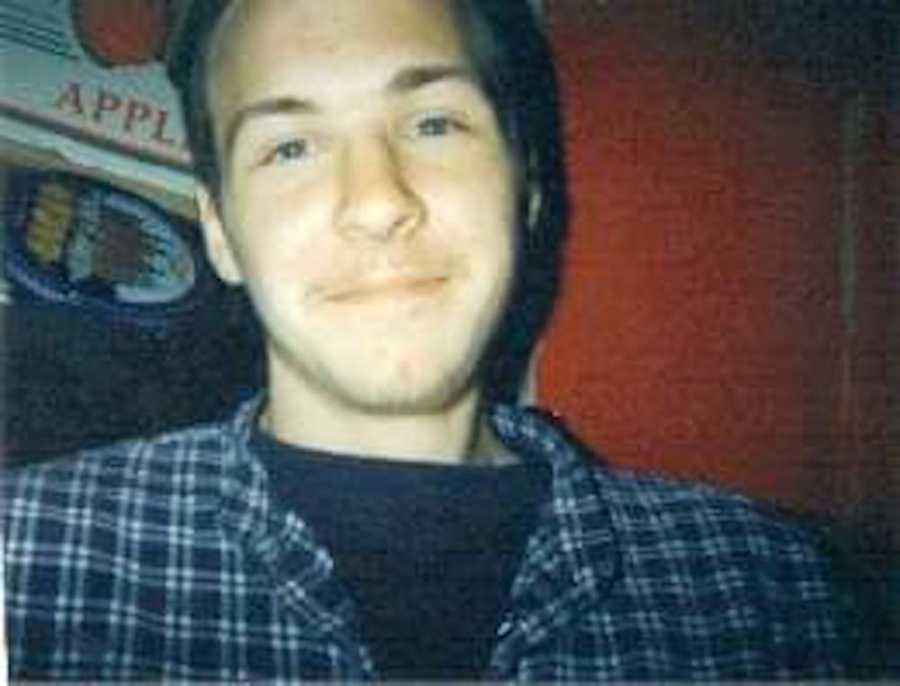 Our paths continued to cross throughout our teenage years but they never met. When we would run into each other, I would feel that warmth of joy and happiness that he gave to me. We would then say our polite and brief 'hi' and 'bye' before going our separate ways again. Did he know how very much I adored him?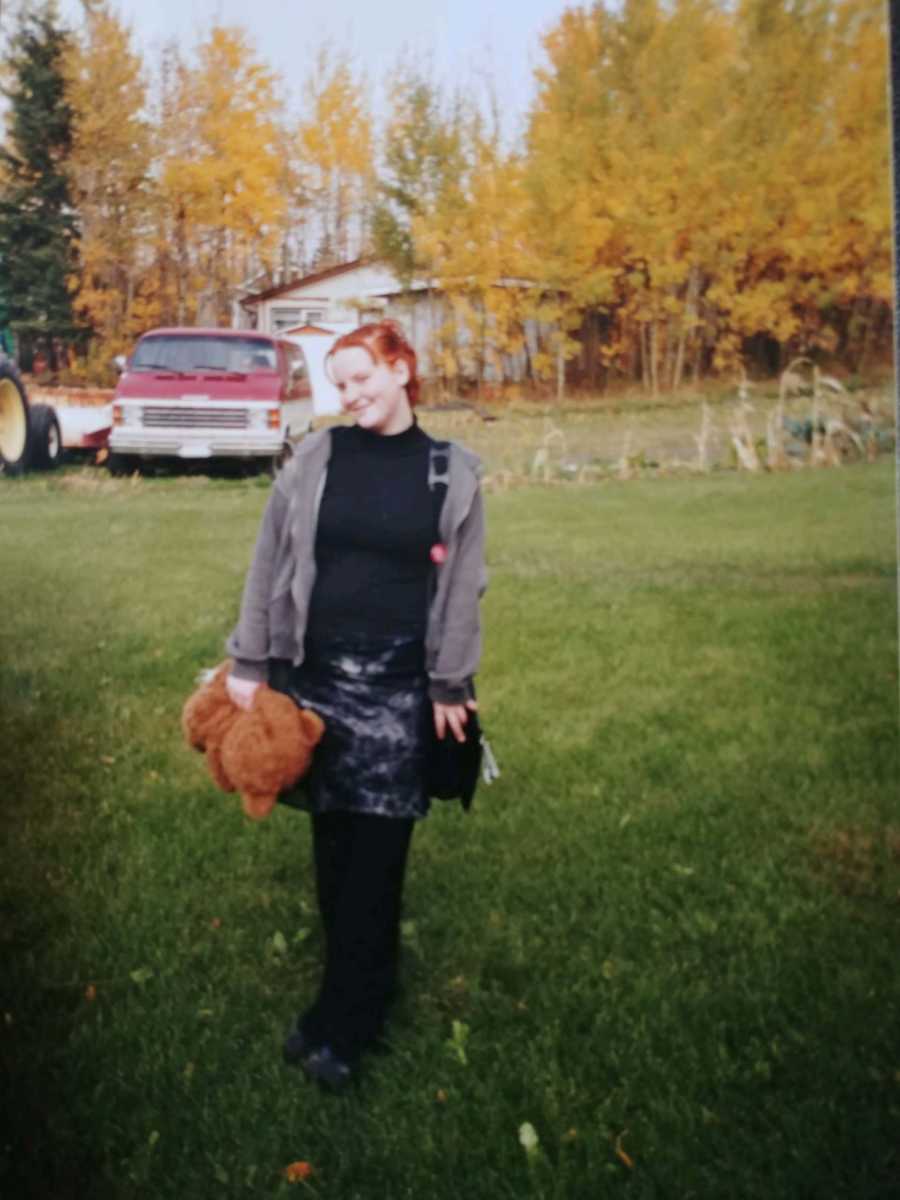 Life moved on. He was never far from my mind but he no longer made his way into my life. Then, in 2007, I heard of a new way to connect with old friends. I couldn't wait to rush home, sign up for this Facebook thing and search for him. Then, just like that, he was back in my world again. From a distance now I could see his words and interact with this boy who I adored so much.
Through the years I watched his life move forward on my computer screen. He appeared to be happy, intelligent, and fascinating – just the way I remembered him that very first day. It started with occasional likes, random comments, infrequent messages. But eventually it grew into almost daily chats. We talked often but light heartedly. Chats about music, science, or our jobs. I looked forward to reading his words. His presence in my life was invaluable. He didn't know it but the moments that he took to talk to me on that computer screen were pulling me through some dark days.
He was my person. I adored him. He had no idea. No matter how much we chatted we almost never moved passed music, science, and our jobs. He was my person. I adored him – and he thought I was just really interested in Quantum Physics.
Then, one day he phoned me. Within moments, I realized for the first time that I was his person too and in that moment both of our lives were going through some huge changes. Somehow, we very quickly decided we wanted to go through these changes together. So, we did.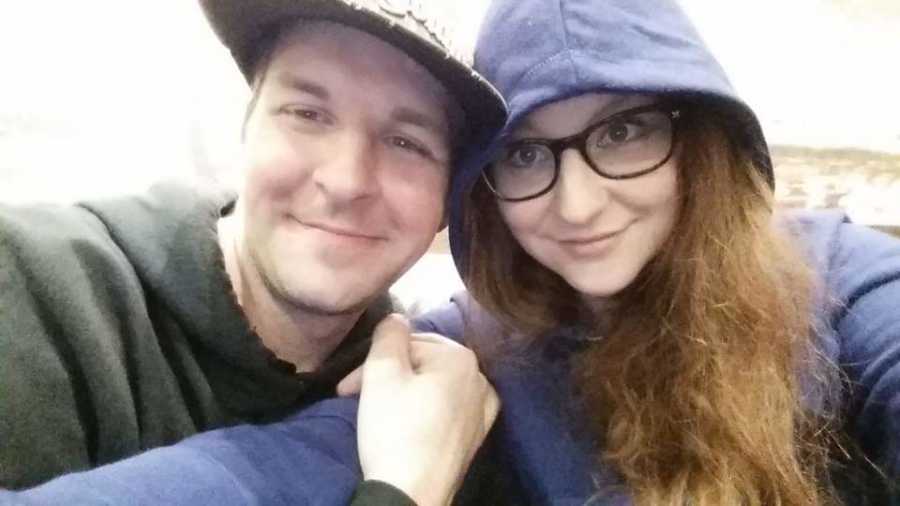 After years of black words across a white computer screen, I woke up to find a note on the dining room table that we shared. It said 'I love you, Erin.' My world paused in that moment.  That tiny note was the very first time I saw his handwriting in the 18 years I had known him. It was a piece of art just for me.
Seeing his words on paper finally allowed me to know him so much deeper than I ever could have over a computer screen. I loved him.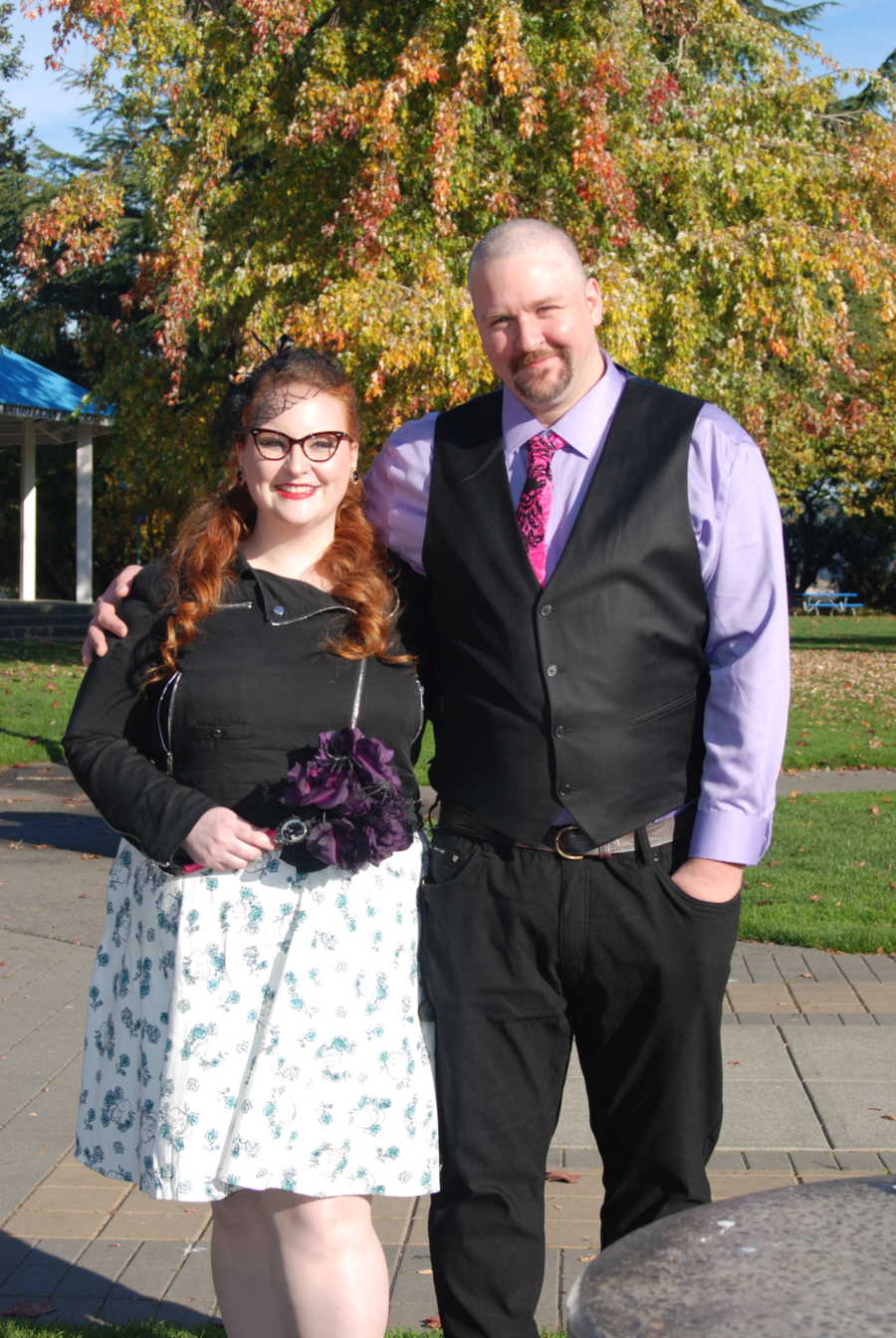 I carried that note with me though our first years together. I carried it in my wallet and would glance at it and run my fingers over the letters when I needed it. In time, we decided to get married in the same way that we built our friendship together – privately. As we stood at the waterfront I heard him say 'I do,' I held that note in my pocket with me. He was my person and now I could live the rest of my life with him as my husband.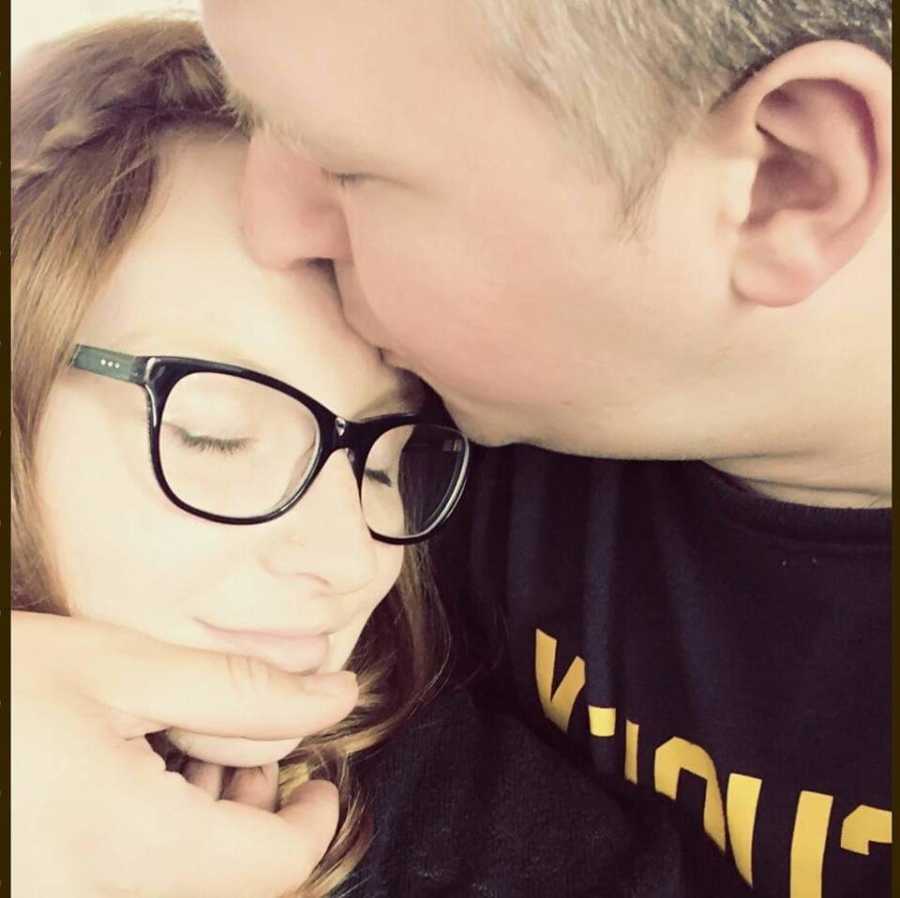 That note began wearing down over time. That little piece of him that brought me so much joy would not last forever and I knew that I needed it to. I chose to have it tattooed onto my wrist so it would be with me always. When I first saw it there, permanently marking my skin, my world paused. It was perfect. It is like his fingerprint or his heartbeat. The way in which he prints tells his story. His interesting letter 'e.' The angle that he holds his pen. It was all part of his story.
Written words are a beautiful, intimate and undervalued extension of who we are as individuals. In a world of social media and computerized connections, we are forgetting to allow those who we adore to get close to who we really are. Our writing can be fast, messy, and deliberate. Our writing is usually done for a purpose and done without a lot of thought. Our writing tells a story that, for the right person, can make their world pause and their heart race. Our writing is a work of art. Unique. Personal. Vulnerable. Exposed.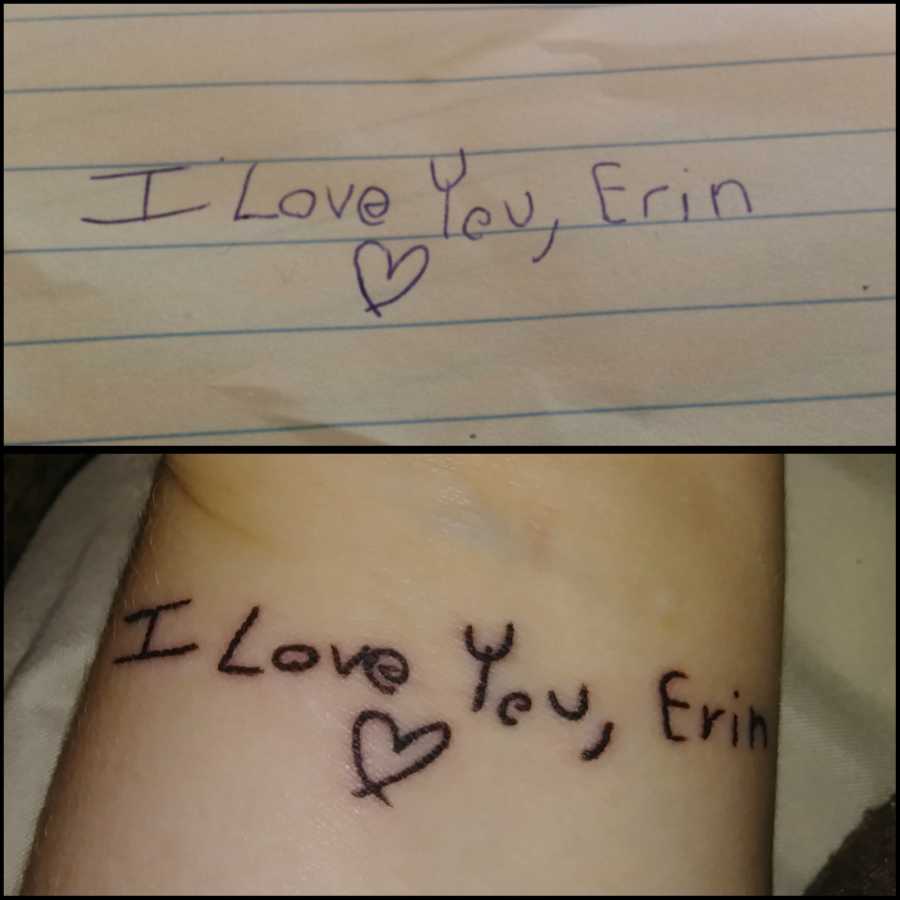 I love you too, Tye. You are my person. Always. I adore you."
This story was submitted to Love What Matters by Erin MacLeod  from Vancouver Island, Canada. Do you have a similar experience? Submit your own story here, and subscribe to our best stories in our free newsletter here.
Read more about meaningful tattoos:
'I didn't realize how much I would miss my dad's handwriting. I didn't know handwriting could be part of the grieving process. Mourning handwriting? But I did. I still do.'
'I think I am meant to know you.' My grandpa didn't recognize us anymore. This disease transformed him into someone else.': Woman shares 'fond memories' of granddad with Alzheimer's
Please SHARE this story on Facebook to encourage others to cherish every moment and love what matters most.