"I grew up in Irvine, California during the 80s to 90s, and as one of the few Asian-Americans at school, I experienced some bullying due to looking different. I moved to Tokyo in 2003 to attend Keio University, thinking I would finally fit in, but that was not the case. I was Japanese by blood, looked Japanese, and spoke Japanese with no accents, but I was 'American on the inside.' I was 'different,' making friends was a challenge, and I often felt excluded.
Dancing has always been my passion, but the road to finding my voice as a dancer has been nothing but smooth. When I started attending dance class at the age of 6, I often found myself, again, being the only person of color. But something about moving together with others to music made me feel like I belonged. During my teen years, all I wanted to do was become a professional ballerina, but my body simply didn't fit the ballet mold.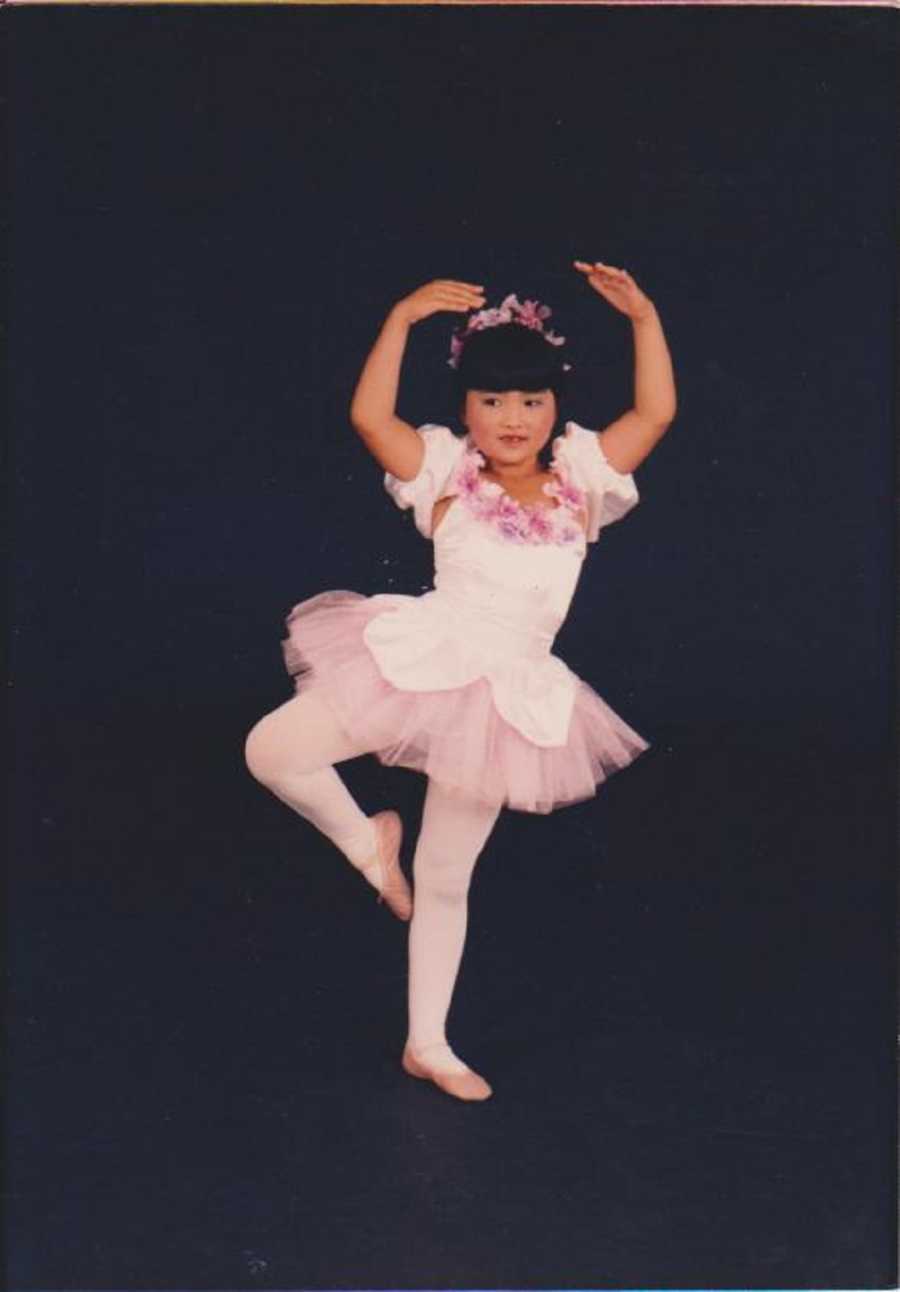 In my late teens, I was sexually assaulted by the last person I ever thought would hurt me: my ballet teacher, who also didn't believe in me as a dancer. I had no one to turn to and didn't know what to do. After leaving his mentorship, my whole life became about proving him wrong and succeeding on my own terms.
But, I continued to believe I was born to be a dancer!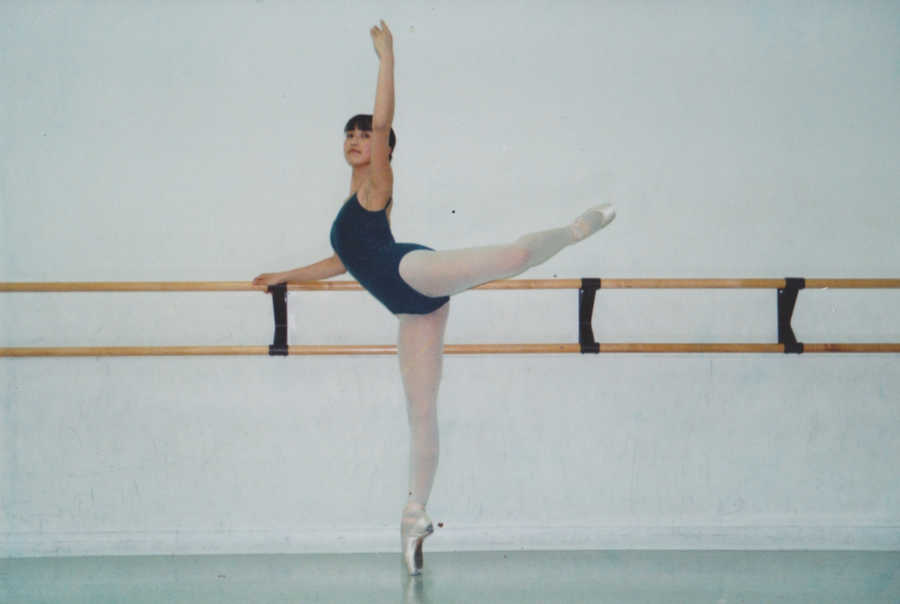 While enrolled at Keio University, the 'Harvard of Japan,' I 'secretly' danced in college, giving myself a second chance to pursue a professional dance career.
Even though Keio University was more of an innovative research university, and definitely not an art school, I was gearing all of my schoolwork toward dance. I was considering becoming a doctor for dancers. I was really into sports science and was studying biomechanics to better understand human function and movement. Despite years of rejection, the dance 'bug' was still inside of me.
My senior year of college, I was feeling like I had it together. I had made this college life in Japan work for me. I had connected all my schoolwork to dance and was able to achieve a 4.0 GPA, while also working part-time. I was ready to graduate! My game plan was to save up enough money, move to Europe, hit the audition road, and somehow get myself dancing professionally with a dance company in Europe.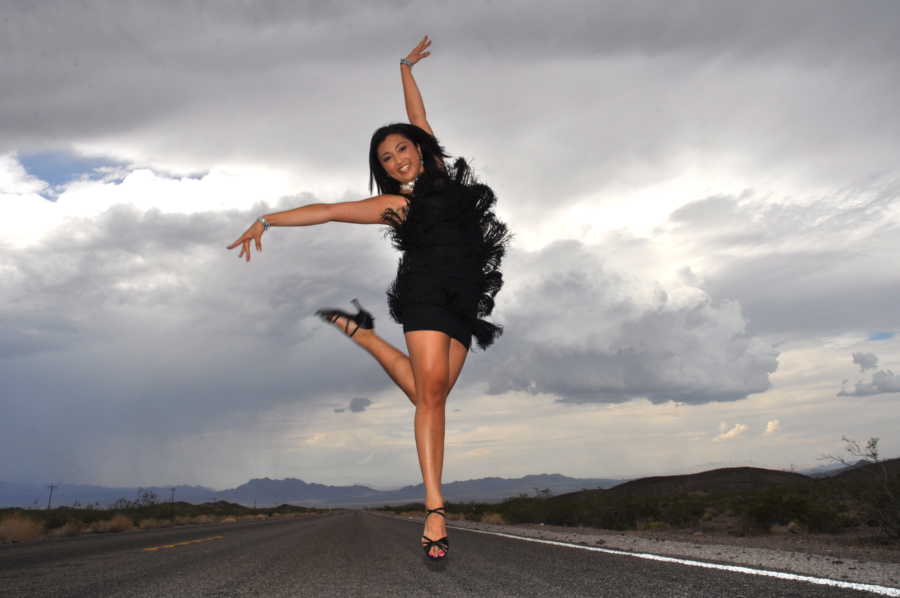 But, in 2006, during a contemporary dance class, I felt my elbows start to tingle. I collapsed and found myself paralyzed from the neck down, unable to move my arms and legs. The next day, I was diagnosed with spinal cord infarction, also known as spinal stroke. The doctor said I may NEVER be able to walk or dance again. I had been fighting so hard to prove myself as a dancer, and it felt like another door had been slammed in my face. Not just another door, but the final door.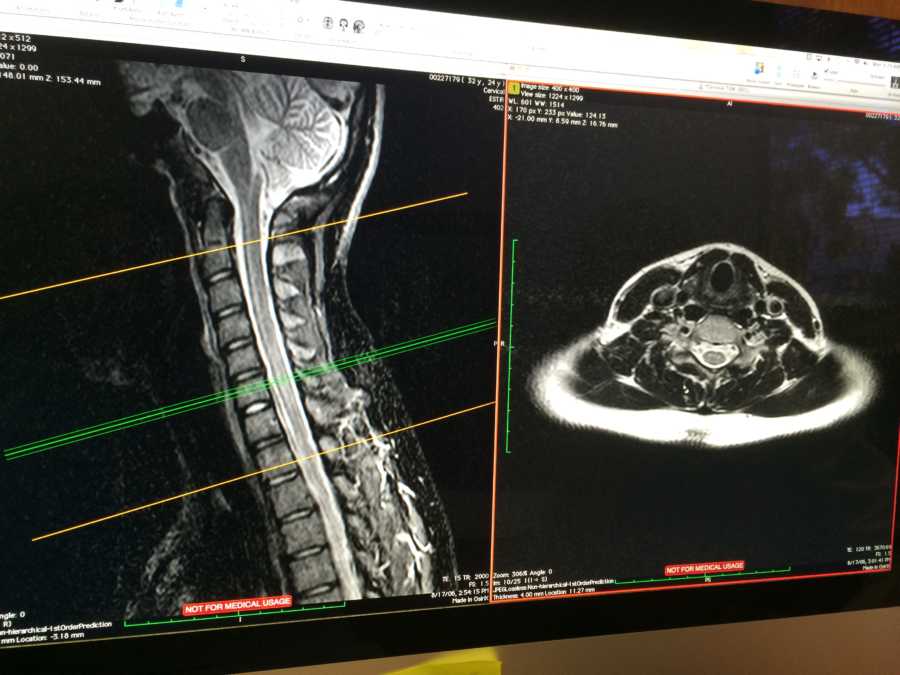 I couldn't move from the neck down, and even my organs were paralyzed. I needed help to use the restroom, but I couldn't push the nurse call button. They figured out a way to put it right next to my head so I could push the button with my neck. The nurse would come in and literally carry me to the bathroom. She would leave me, and I would sit there, sometimes for 30 minutes, until urine came out. I was in shock to not be able to do something that was voluntary.
I'd have to go through this three or four times a day, and each time I'd stare at the clock. I started to notice the time it took each day was getting shorter, minute by minute. I realized I was making some progress! In terms of mindset, I shifted from feeling completely hopeless to hopeful. I don't remember how many days it was before I started to gain back some of my mobility. I don't know how I was able to recover, but I was able to gain back about 95% of the mobility I previously had.
Surprisingly, two months later, I walked out of the hospital.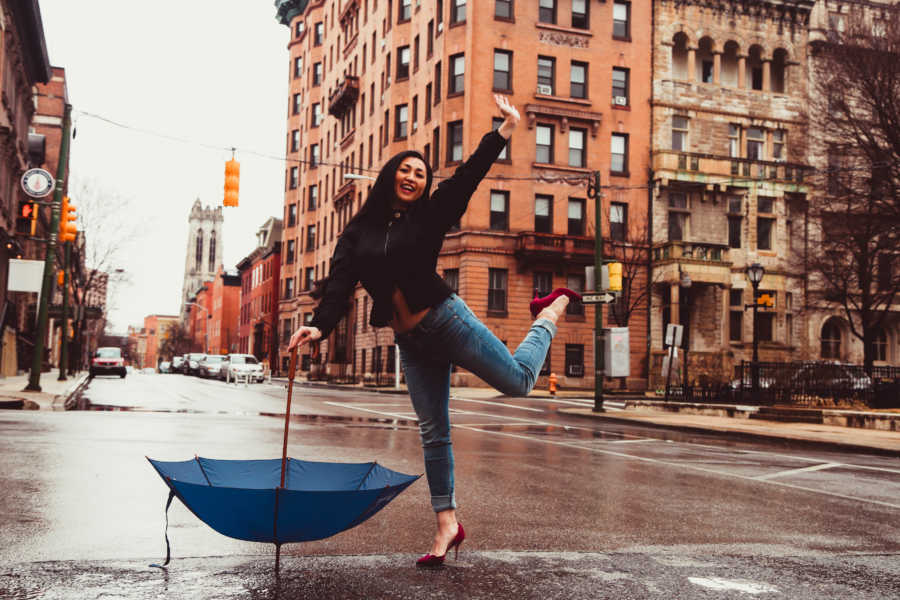 While I recovered physically, the trauma from all the years of rejection and sexual assault had amplified, and for 3 years, I was trapped by PTSD.
Fast forward to 2010 when I discovered Ballroom dancing. Ballroom dancing healed me emotionally — something about connecting with another person through movement was beautiful and brought a new vibration of joy and inspiration into my life that was currently full of isolation and fear. I got so addicted to partner dancing, I found a way to make it my new career.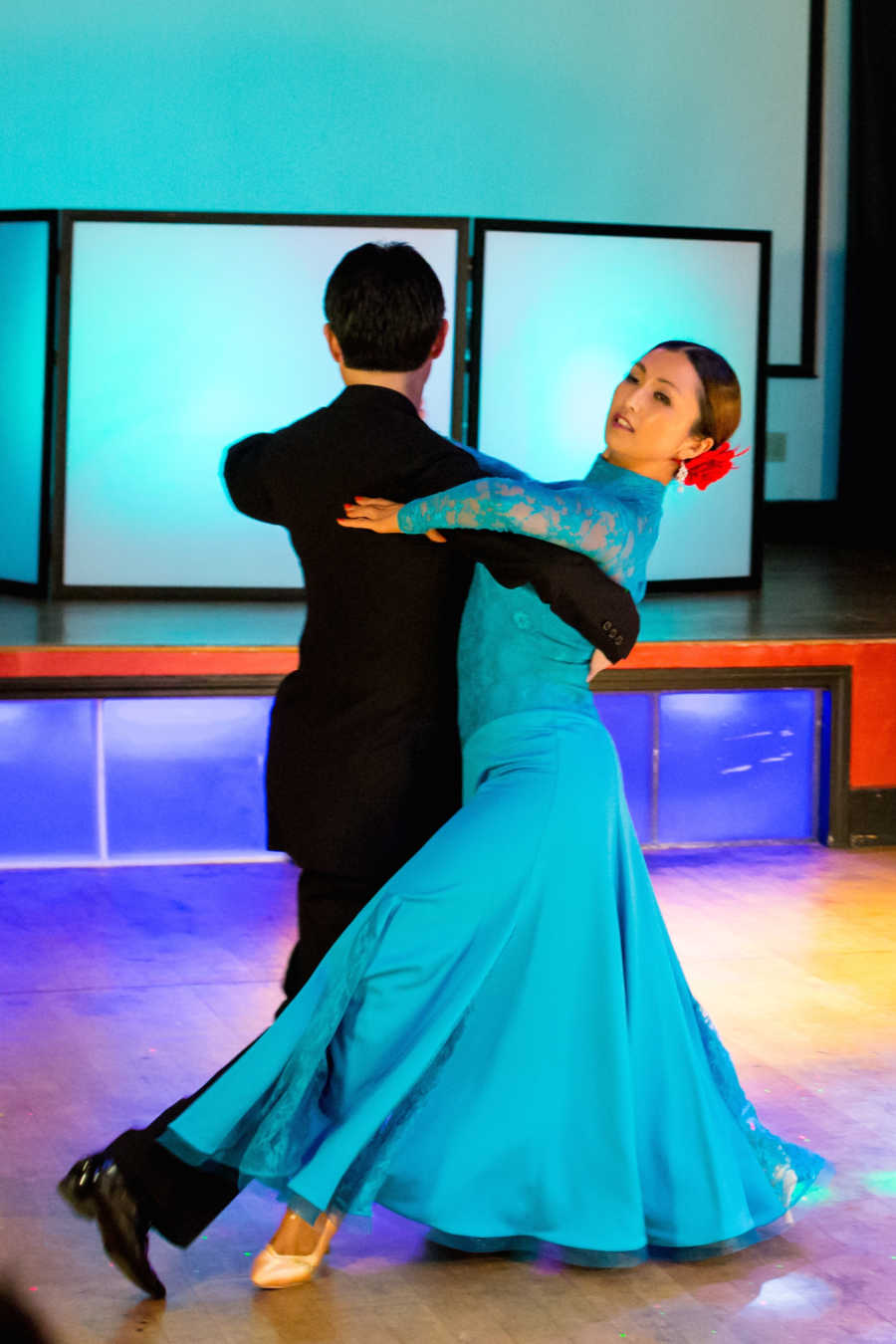 In 2012, I moved to LA, hoping to embark on a fresh new dance career, but again, I found myself not quite fitting the mold. I have a motto which reads, 'When in doubt, focus out. How can I make a difference with the talents, experiences, and skills I have right now?' After years of constant rejection, I was determined to create more opportunities for those who were different, like me.
As I continued to search for my voice as a dancer, I accidentally discovered wheelchair dancing in 2014. I did some research and was shocked at how underdeveloped the area of dance and disability was. When I learned 1 in 5 people have a disability — that's 57 million Americans and 1 billion people worldwide — and this population didn't have equal access to dance, I knew it was my destiny to do something about it.
I decided to find a wheelchair dance partner. I looked around but couldn't find anyone in the area. And then, I found Adelfo. I was initially terrified to dance with Adelfo, a paraplegic athlete in his early 30s, who was completely new at dancing. But after a couple of hours came a magical moment: dancing with Adelfo was nothing different from anyone else. DANCE DOESN'T DISCRIMINATE, and I had to share this with the world!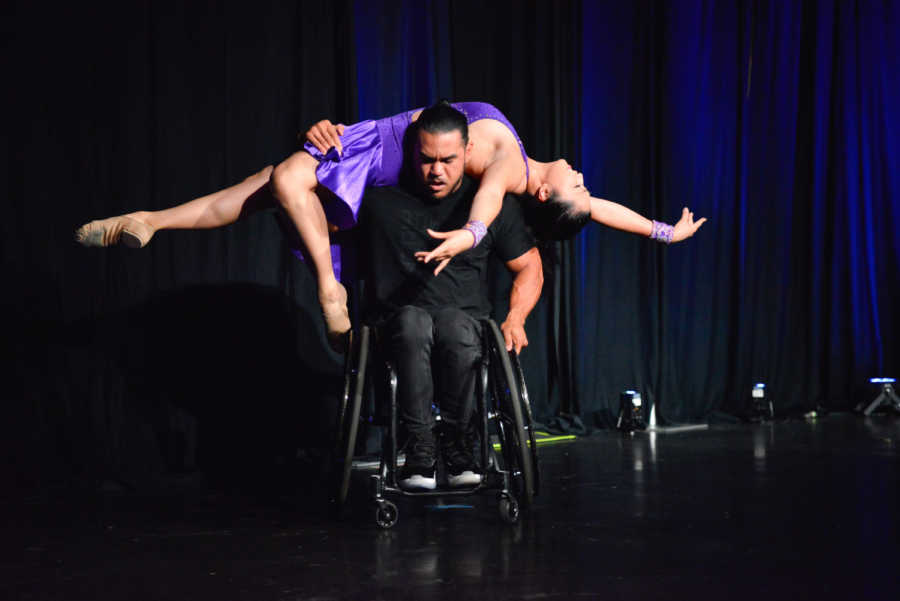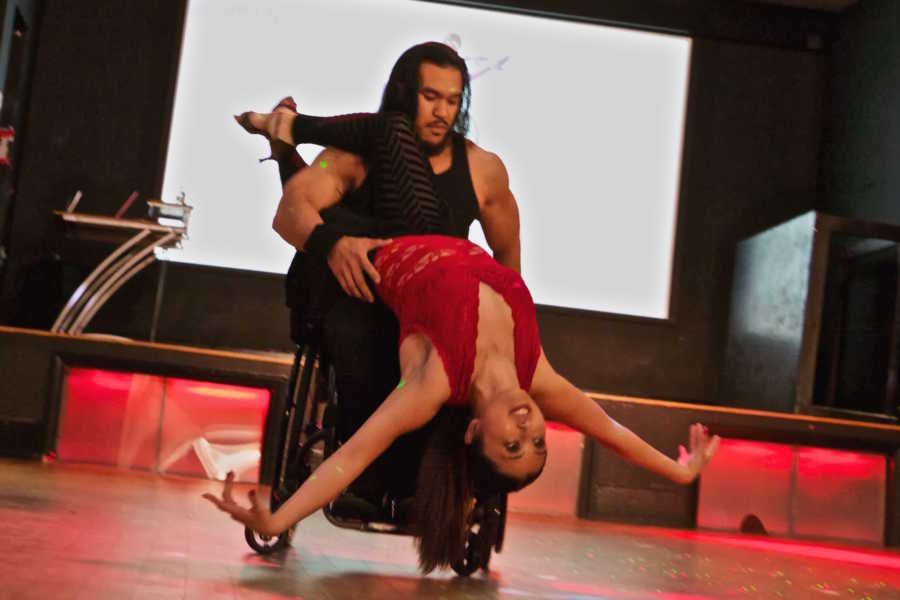 This eventually led me to create Infinite Flow, which was initially America's first professional wheelchair ballroom dance company, and has now expanded into a diverse roster of talented dancers with and without disabilities — including those with physical, auditory, visual, and intellectual disabilities.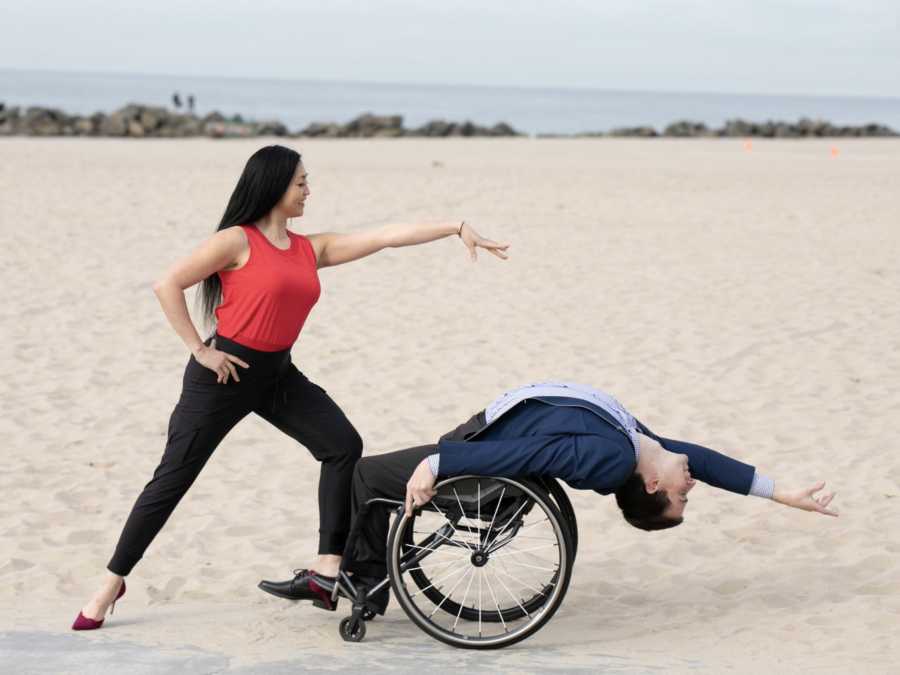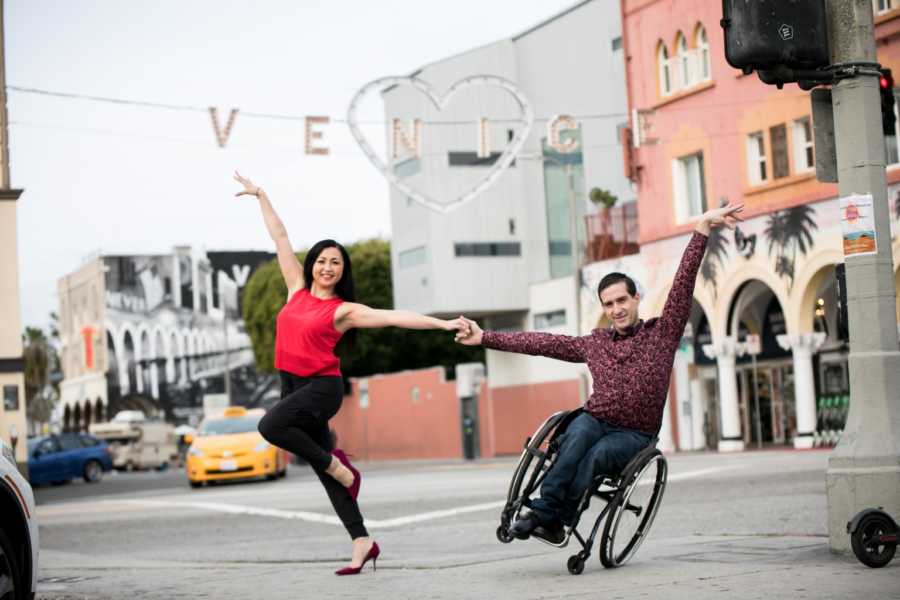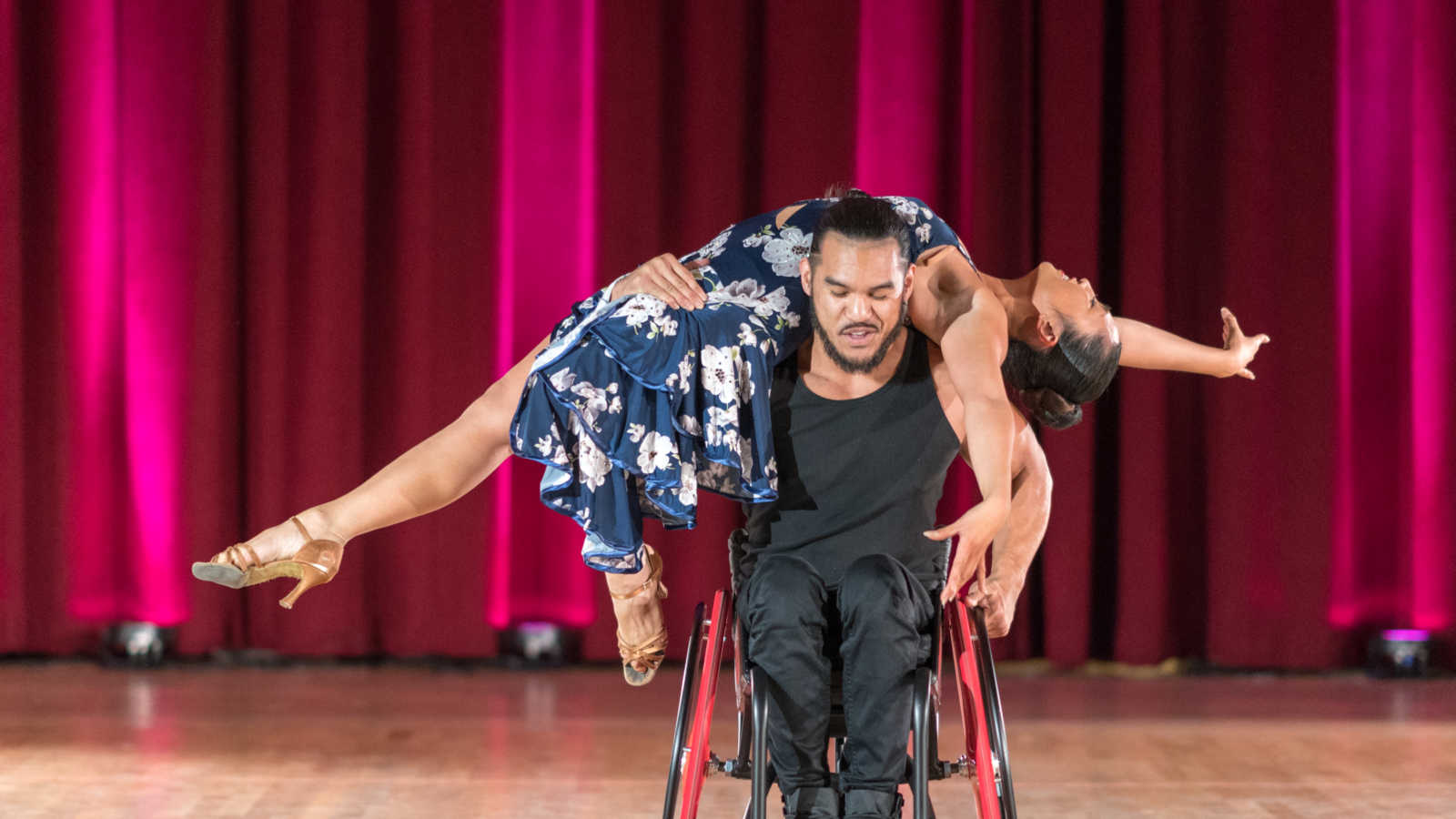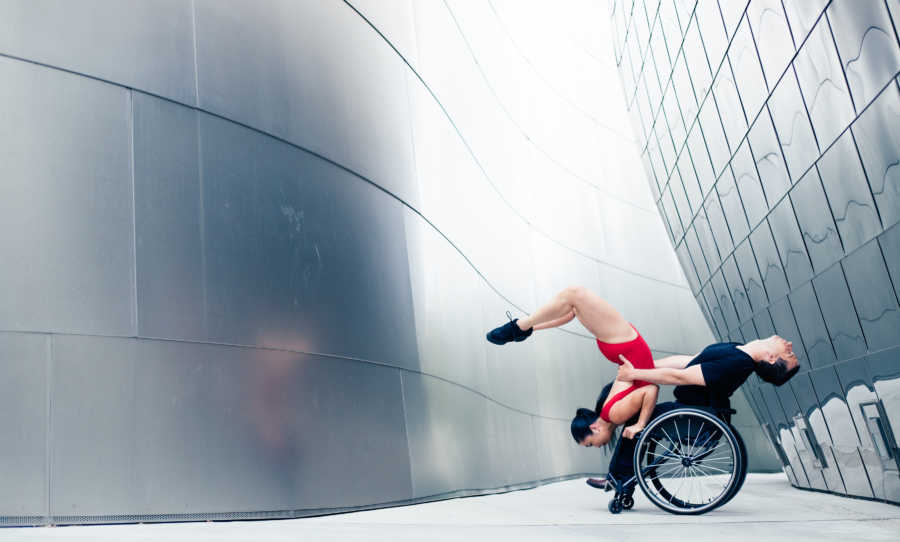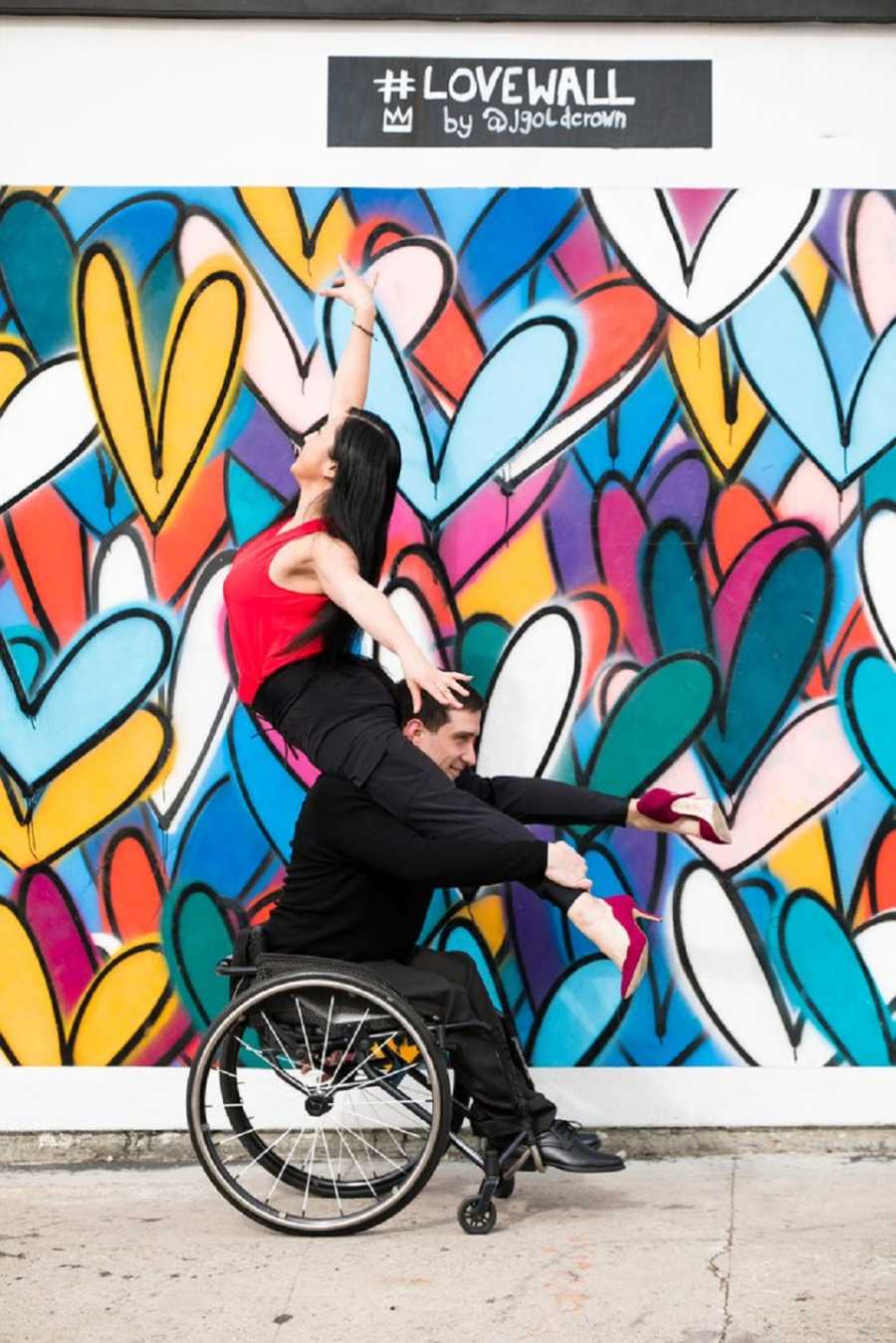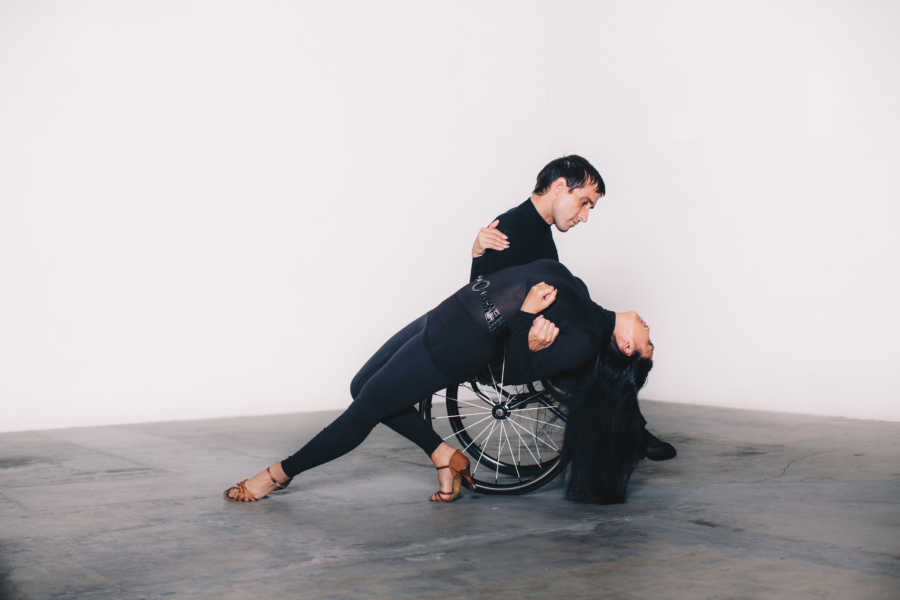 Since 2015, I've brought Infinite Flow to perform over 100 times, from school assemblies to corporate events with big brands such as Apple, Red Bull, Facebook, and others. We've been featured on NBC Today and Good Morning America, and our videos have been viewed by more than 75 million people on Facebook alone. Most recently, in March 2020, Adidas named me 1 of 9 women leaders 'reimagining sport' for their International Women's Day Campaign.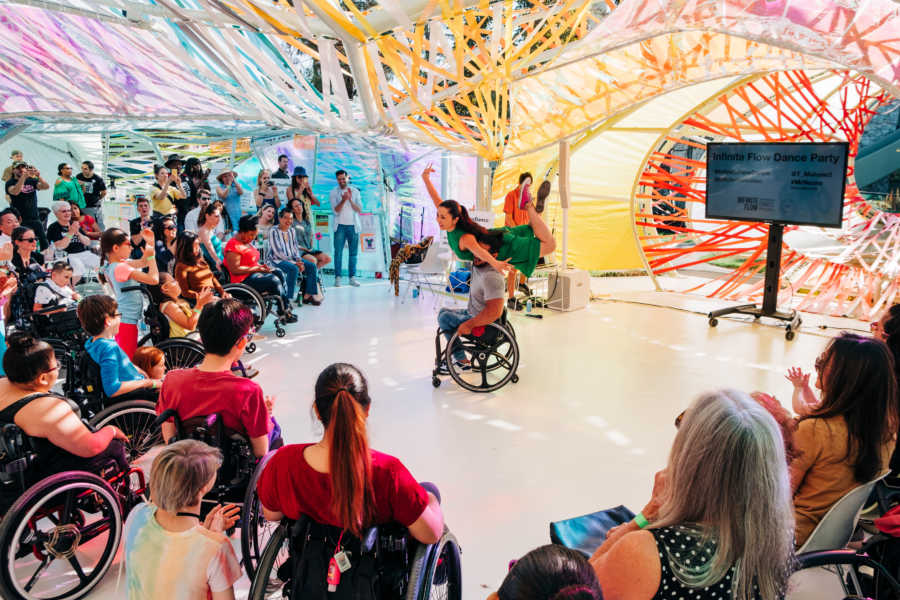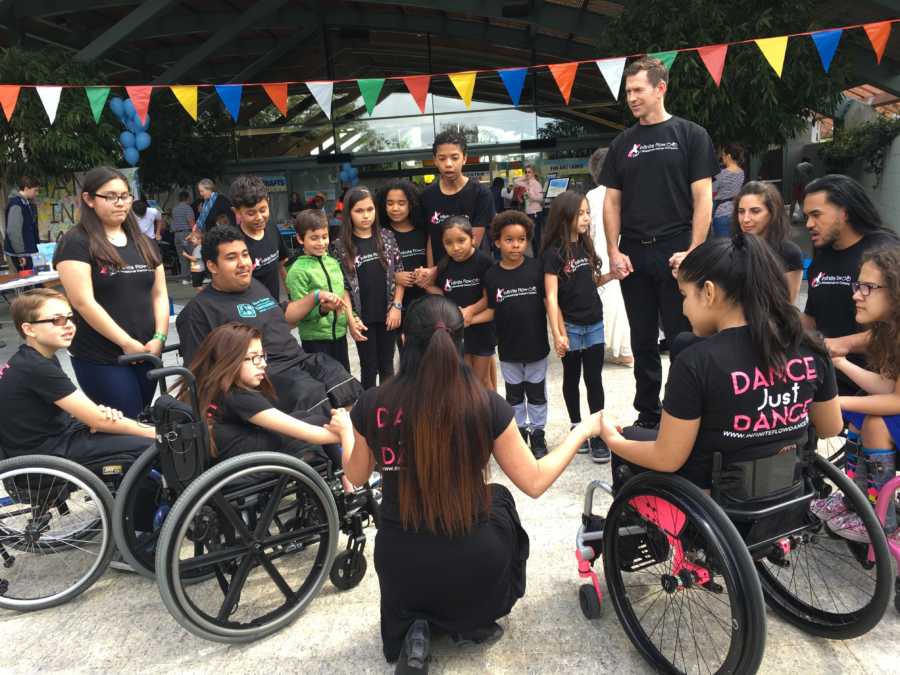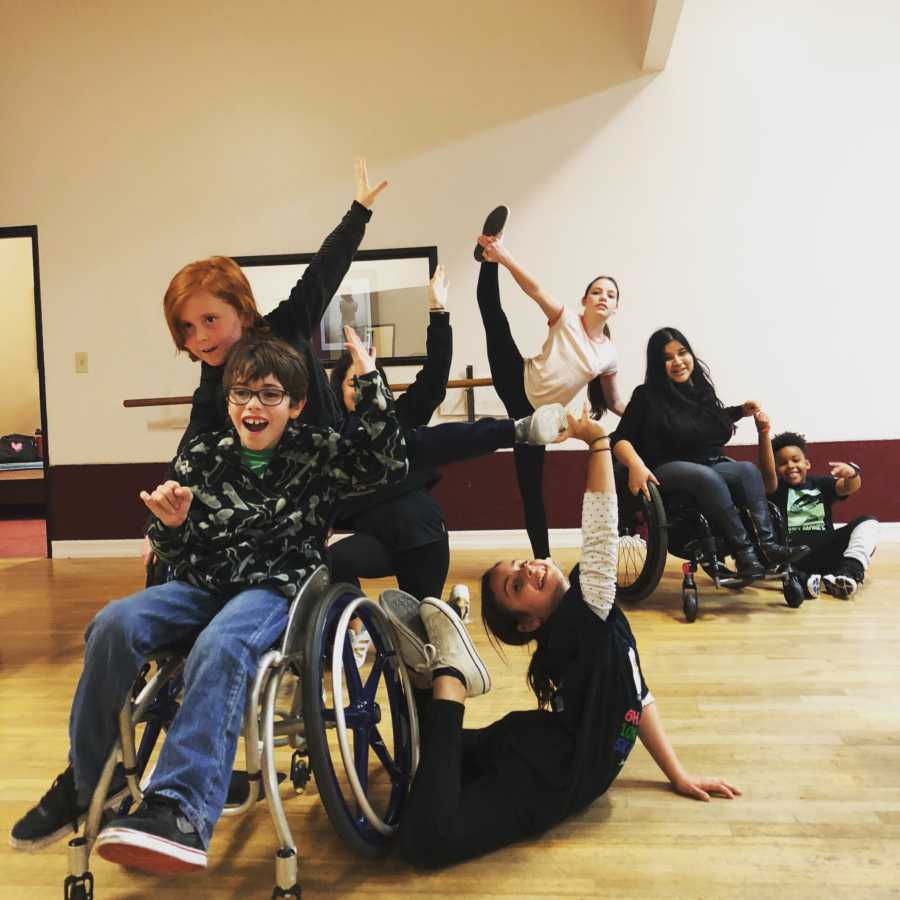 I believe INCLUSION INSPIRES INNOVATION, and inclusion improves productivity, creativity, and the ability to solve complex problems. DANCE DOESN'T DISCRIMINATE. When you are dancing with someone, you see beyond race, color, size, age, gender, ability, or disability. Our brains process images 60 times faster than words, and when you see the beauty of inclusion, you believe in its potential and power.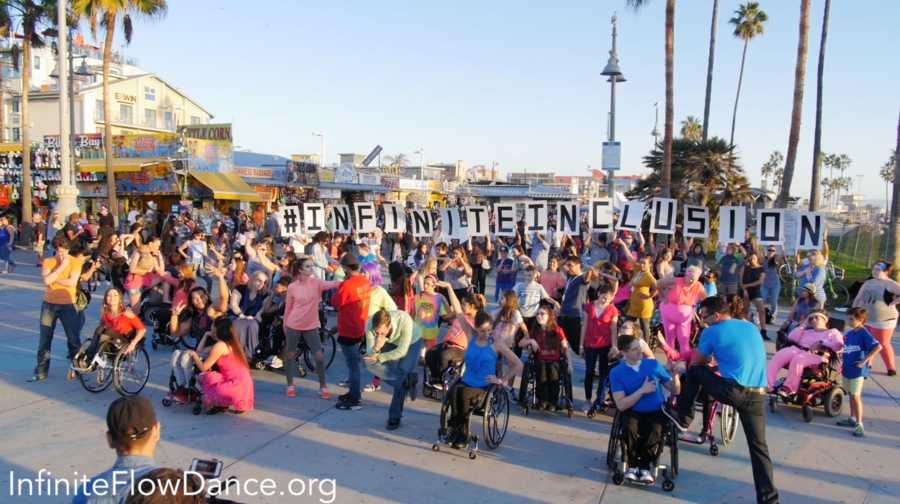 I still consider Infinite Flow to be at the beginning of its journey, but after 5 years of defining and redefining inclusion and learning from mistakes along the way, ONE THING I KNOW FOR SURE is that the dancing itself has helped me work through my own biases and create more collaboration and connection between my team members. And, through witnessing and experiencing the beauty and innovation that comes from dancers of all walks of life working together, I'm committed to sharing this with the world."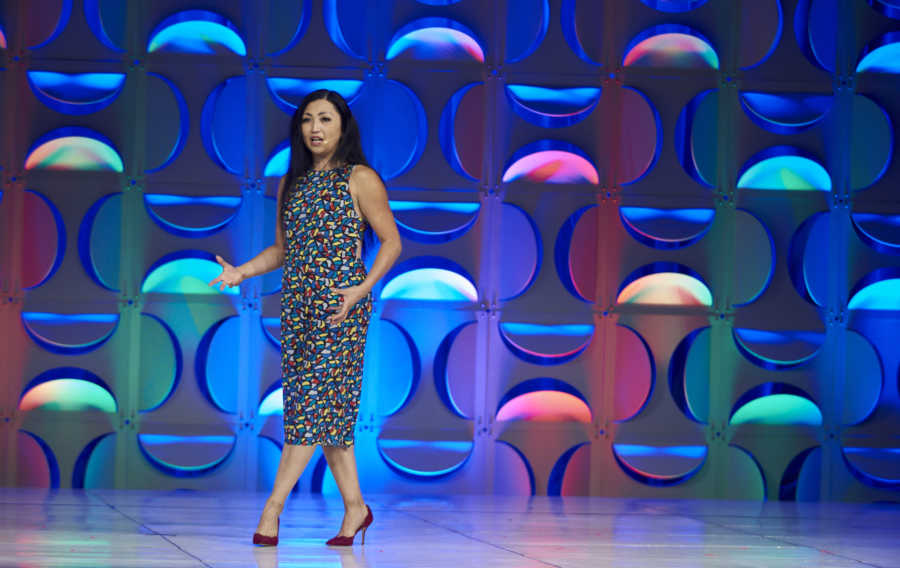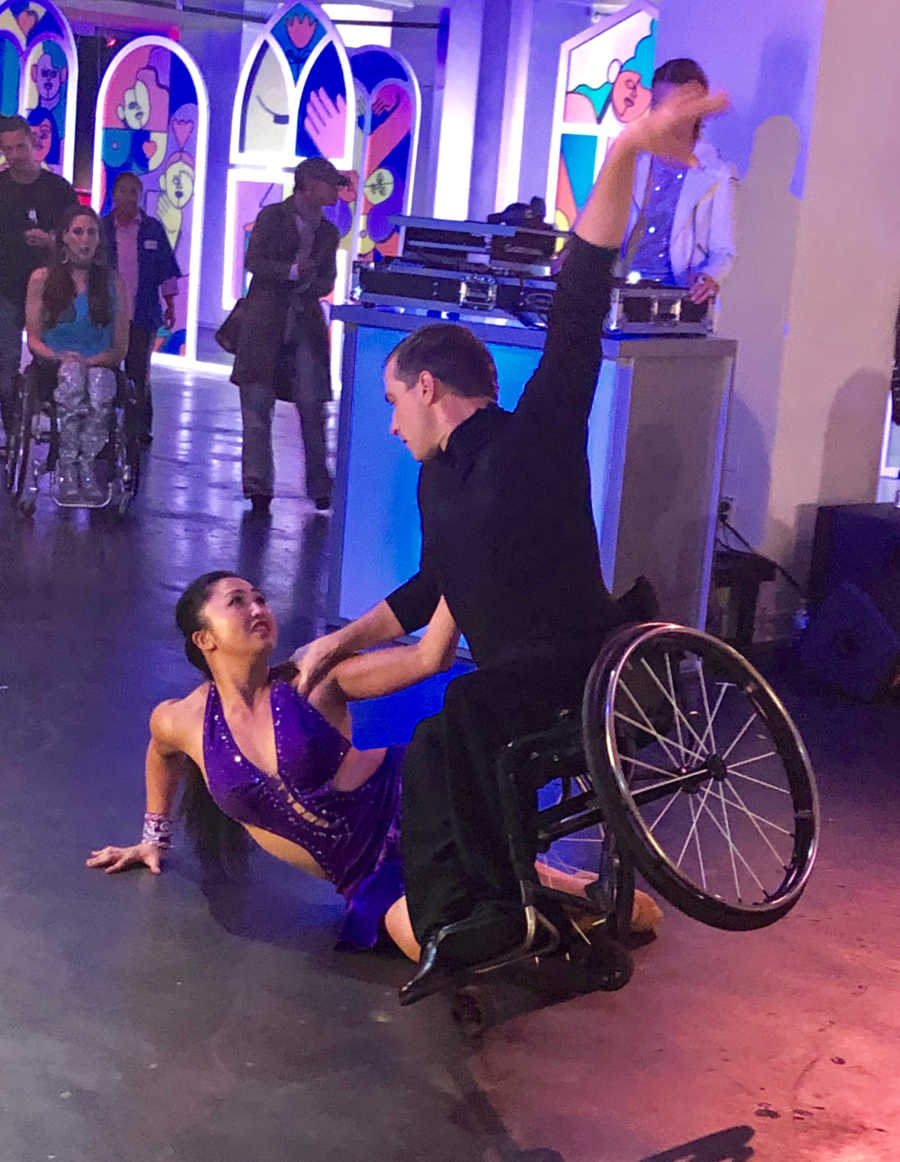 This story was submitted to Love What Matters by Marisa Hamamoto of Infinite Flow. You can follow their journey on Instagram, Facebook, and YouTube. Submit your own story here. Be sure to subscribe to our free email newsletter for our best stories, and YouTube for our best videos.
Read more stories like this:
'Today my little sister received her school yearbook. She was intentionally left out due to her differences in ability.': Sister to student with Down syndrome advocates for inclusion, 'There is no excuse'
'He cannot speak. He plays differently. He may not look you in the eye. Every day, I wonder, 'Did someone play with him in the schoolyard?': Mom says 'thank you' to young boy for acknowledging autistic son
Do you know someone who could benefit from reading this? SHARE this story on Facebook with family and friends.