Disclaimer: This story mentions infertility and may be triggering to some.
Beginning Our Relationship
"Most couples approach marriage with the plan of getting married, enjoying time together, and then having kids. There's nothing wrong with that approach at all. In fact, that's how we thought it would happen.
But God had different plans. This is our story.
Twelve years ago, I turned the corner in my office suite and there, sitting in a chair waiting for her internship interview, was Kelsey. Immediately struck by how beautiful she was, I introduced myself and struck up a short conversation. After we exchanged goodbyes I ducked into my office, called my best friend, and said, 'I just met the girl I'm going to marry.'
A month later she showed up for her first day. Three months later we were engaged and eight months after that we were married in the spring of 2010.
Our plan was to enjoy marriage for two years and then we'd start trying to have kids. So, over the next two years we bought our first home, traveled, binged new shows, went on dates, and intentionally soaked up our time together.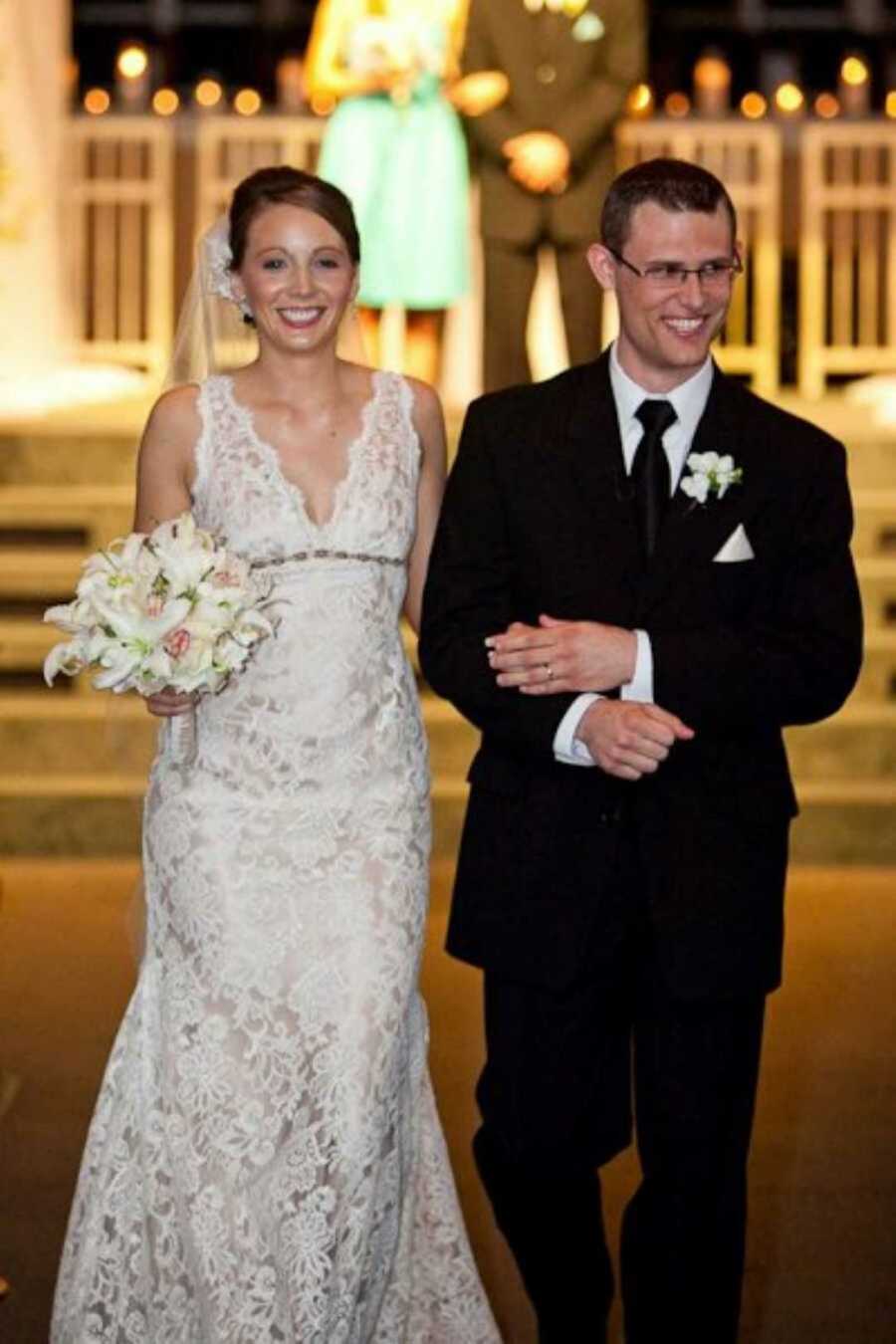 Battling Infertility
Then it came time to have a baby. Several friends had gotten pregnant quickly, so we just assumed we would, too. But nothing happened.
A year later, nothing had happened. With much angst, we scheduled an appointment with a fertility specialist. After tests were done, we found out getting pregnant would be much tougher than we thought.
In fact, getting pregnant would be virtually impossible. At their suggestion, we did two rounds of IUI with no success.
Fortunately, I had insurance that covered the astronomical costs of IVF, so we put all our cards on the table and went all in.
Not once. Not twice. Not three times. But four unsuccessful rounds of IVF.
The first failure was the hardest. Our hopes were up, and we were confident it would work. I'll never forget the phone call when Kelsey tearfully told me it didn't work.
I was sad about the results, but I was more sad for her. I was sad my beautiful bride was denied the chance to be a mom.
As failures mounted, the sadness became numbness. A 'negative' result that used to cause tears was now shrugged shoulders. Maybe we weren't supposed to be parents. Maybe we were just supposed to enjoy being a married couple without kids.
We'll travel the world, be dog parents, love on our friend's kids, and be the fun aunt and uncle. That was our future, or so we thought.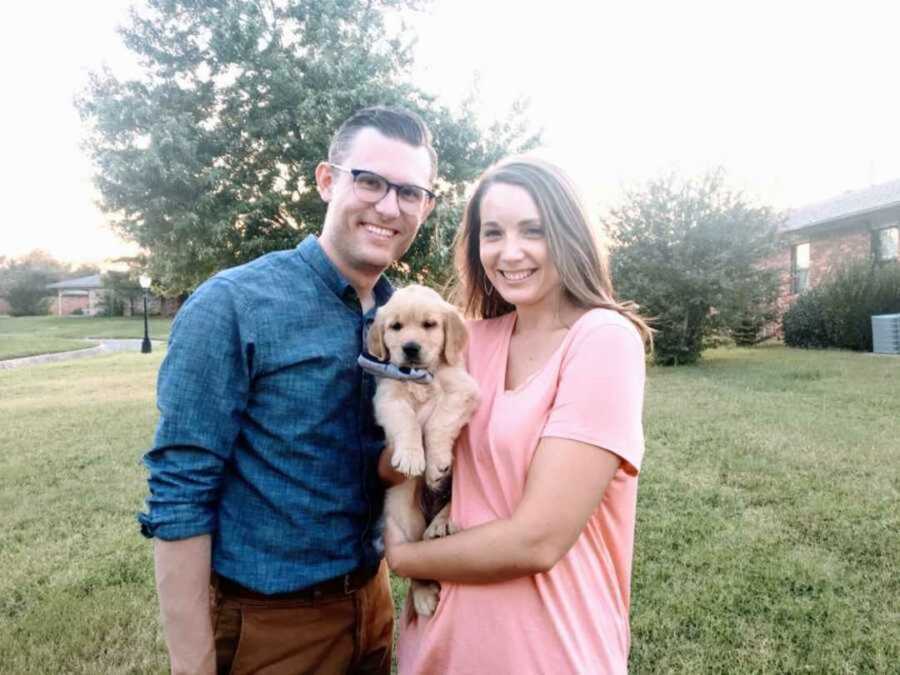 Deciding To Adopt
Then came adoption. Several close friends of ours had grown their family through adoption and highly recommended it to us. We had considered adopting a few times over the years, but there always seemed to be roadblocks (finances, moving states, etc.). We finally got to a point where we felt like we were ready to move forward with adoption, so we completed our home study and got approved.
When adopting, you are told to be prepared to wait up to a year to be matched. On the first day our profile was active, we were sent the profile of a birth mom who met our specifications and were told we needed to decide by the end of the day if we wanted our profile to be shown to her.
We weren't sure if we should put in our profile for the first adoptive mom we saw, but Kelsey said, 'Why would we not? We've waited this long, besides, she's not going to pick us anyway.'
The very next morning, as I was walking into the dentist office, I got a call – the birth mom had indeed picked us!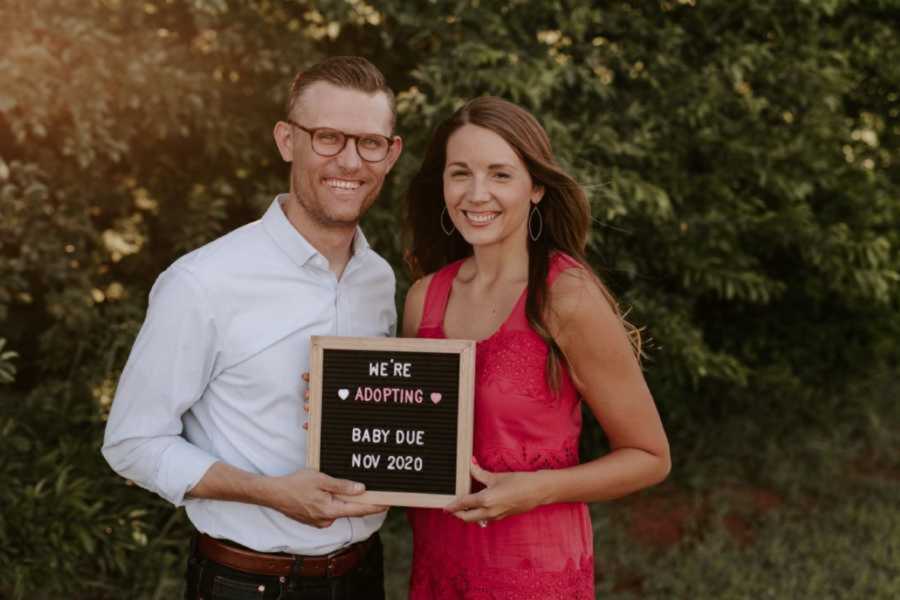 After all our negative results, doubts, fears, and questions – that affirmation felt so good. Someone who didn't even know us, saw in us the potential to not only be great parents, but chose us to raise their baby.
Creating Our Perfect Family
Once the process started, we started selling puzzle pieces to help fund our adoption. Fundraising was such an incredible experience because the generosity of the human spirit was on full display.
Friends, family, coworkers, and people we didn't even know supported us through financial gifts, prayer, words of encouragement, and baby gifts. It was an amazing outpouring of love!
A few months after she chose us, we got a call from our social worker saying Bennett's birth mom was in labor. We sprung out of bed, packed our bags, and rushed to the airport.
A couple of hours later we were holding our son, Bennett, for the first time. Eight years of heartbreak were erased the second we saw his face. Everything about him was perfect.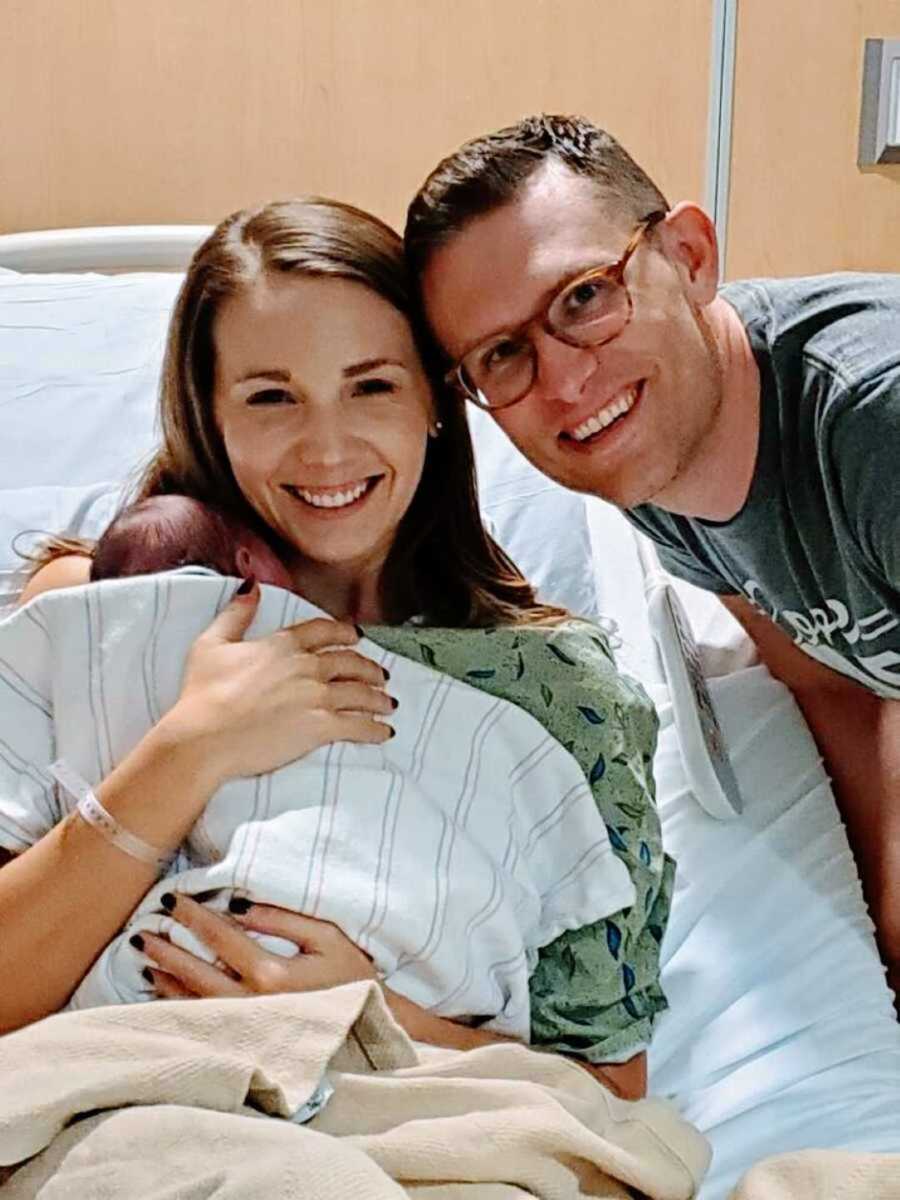 Over the last nine months we've been up to our arms in baby adventures. From cuddles, to rolling over, to hearing his sweet laugh for the first time – it's been an amazing experience.
But, because adoption is so expensive (on average it's about $45,000 in the United States), the idea of adopting more than once seemed unlikely to us. Until recently…
A few weeks ago, we found out our baby's birth mom and dad are expecting again this fall and they've asked us if we'd consider adopting. Without hesitation our answer was 'YES!'
When it comes down to it, siblings deserve to be together. We went from not being able to have kids, to having (almost) Irish Twins.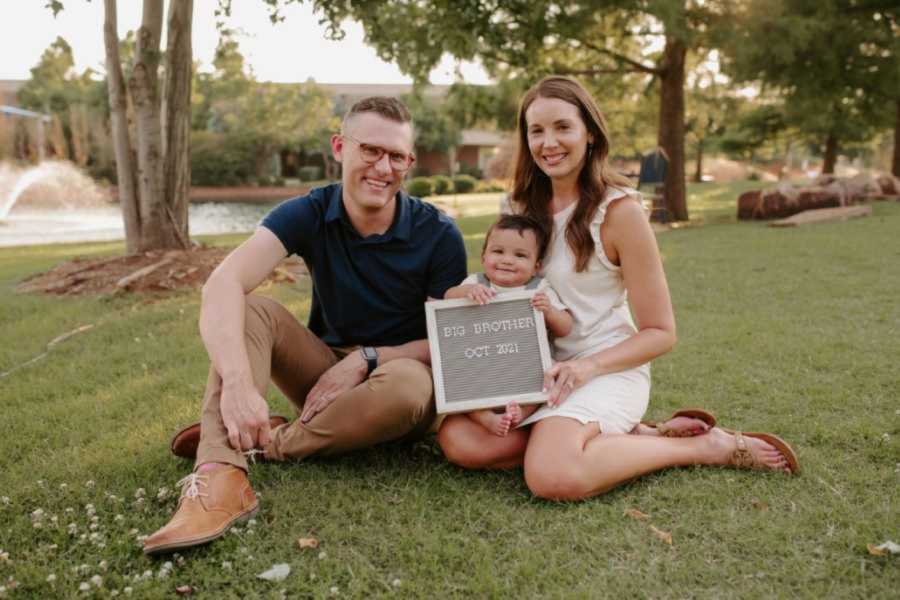 Puzzle Of Love
After going through an adoption a year ago and depleting most of our funds to do so, we weren't prepared to do it again so soon. We want this baby to have the same memento from their adoption that his sibling has, so we created another puzzle to help offset the cost of this adoption.
The name of each donor is written on the back of the puzzle that hangs above their beds. Each piece of the puzzle tells a story because each donor gave an incredible gift. One day when they're old enough, we'll show them the back of the puzzle and tell them the story behind each piece and how those people helped bring them home.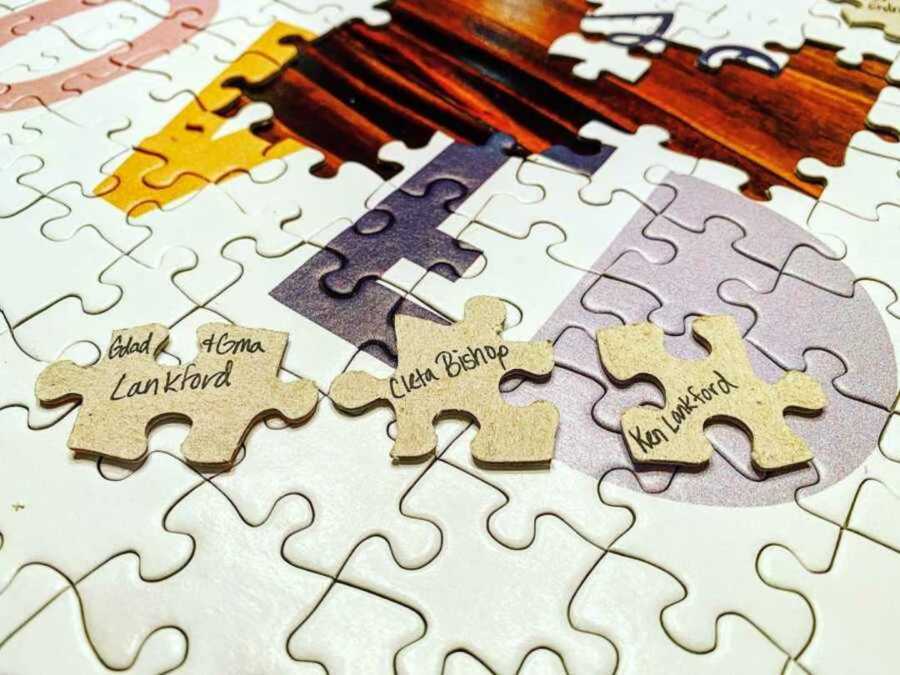 Adoption has been a path we definitely didn't intend on, but we wouldn't change anything about it. What we realized is it's not about how you have them, but how you raise them.
As I type this story, my heart is so full. My beautiful son is sleeping peacefully in his crib and in the morning, he'll greet me with a huge smile and a giggle. I'll wrap him in my arms and remind him just how loved he is. And as we sit down to play on the floor, I'll glance up at the puzzle above his bed and quietly thank every single person that made his adoption possible – and the one to come."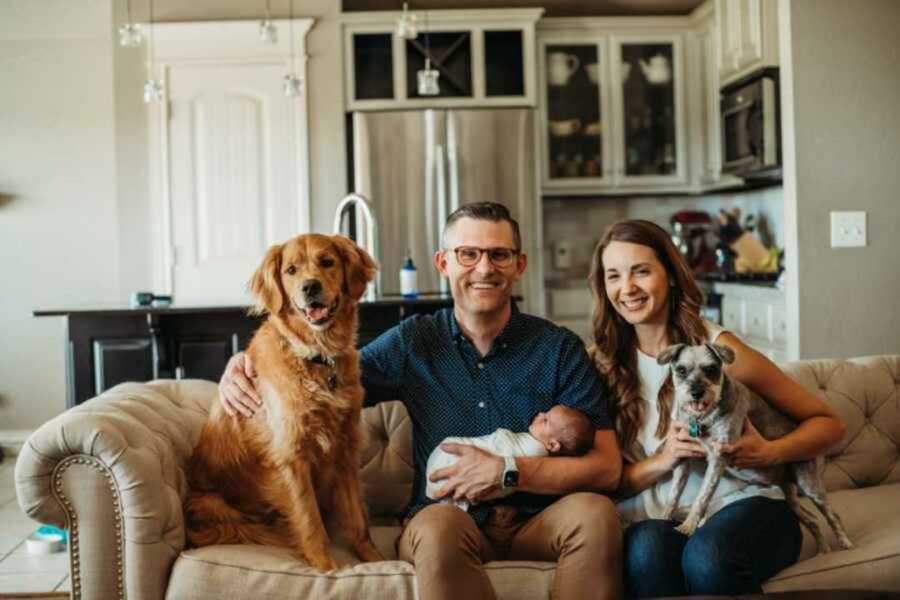 This story was submitted to Love What Matters by Brad and Kelsey Bishop of Oklahoma City, OK. You can follow their journey on Instagram, and Facebook. Join the Love What Matters family and subscribe to our newsletter.
Read more stories like this here:
'I got a call about a baby boy.' We were excited, but scared of getting hurt again.': Mom of 3 shares journey through infertility, foster care, and adoption
'I could not breathe, could not stop crying. 'We will never have a baby.': Couple share emotional adoption story after taxing 11-year infertility journey
Are you or someone you know looking to adopt? Please SHARE on Facebook and Instagram to make them aware there is a community of support available.