Disclaimer: This story mentions loss and may be triggering to some.
"At age 26, my life and every relationship in it changed forever when my big brother passed away unexpectedly at the age of 34. My brother struggled on and off with mental health and addiction disorders for most of his adult life, and had recently returned from rehab less than 48 hours before.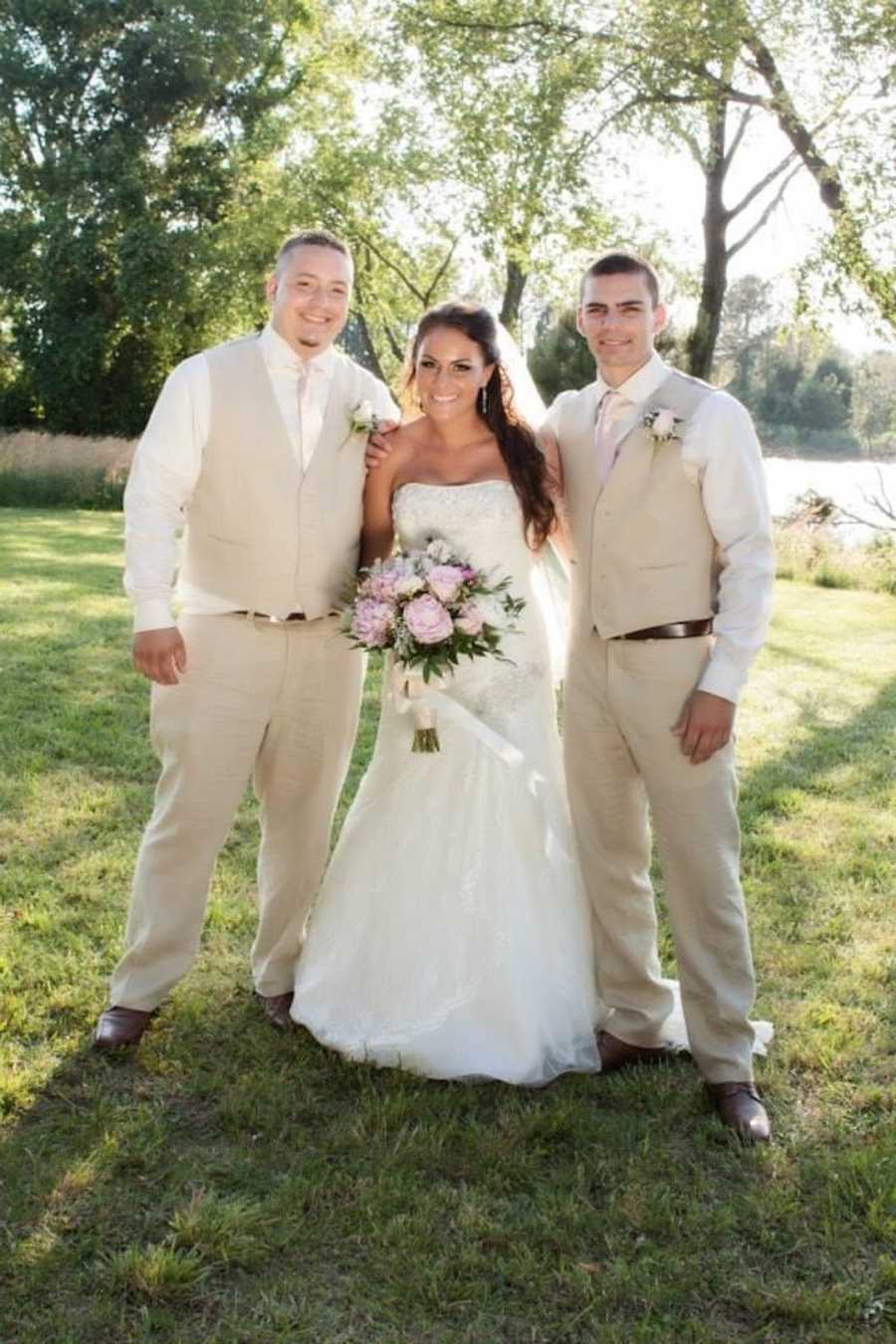 The morning of Friday February 24th, 2017, was not a typical weekday morning. I got myself and my two daughters ready for work and school. I walked my kindergartener to school and went to pick up a rental car prior to dropping my 2-year-old off at daycare. I had been in a car accident with my two children the night before, and both vehicles involved were totaled, but everyone was safe. While at the car rental agency, my mom called me three times asking if I had dropped off my children yet, which I had not. She asked that I call her back as soon as I do. This was odd to me, but I really didn't think anything of it because I was too busy handling the logistics of the morning.
I finally made it to my daughter's daycare and when I walked in the door my daycare provider was on her cell phone and I could hear on the other end of the phone that it was my mom. My daycare provider then said 'I am so sorry Desha, Morgan just got here, do you want to speak with her?' I was confused, but at that moment I knew something bad had happened. As I reached for her phone I said, 'Is it my brother?' and she nodded her head yes with tears in her eyes. I immediately fell to my knees and began weeping, and quickly realized there were small children witnessing this and stood up and ran to the next room. My mom's voice on the other end of the phone said 'I am here, come get in my car and we will go to where he is.' I kissed my daughter goodbye and met my mom out front to ride with her to the scene.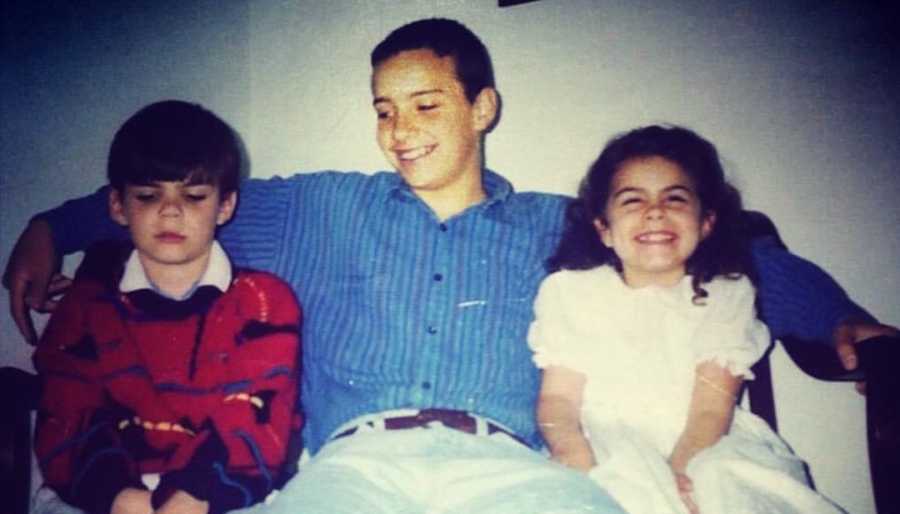 As soon as I got in my mom's car, she said, 'We need to call Ryan,' my other, older brother. We called him on speaker phone and he answered, but was on his way out of the gym. I told him to call back when he leaves, to which he replied, no just tell me now I'm in the locker room. I then said the worst words I ever spoke 'Brent is gone, he died.' After a long pause, my brother asked where we were headed, we told him where to meet us and hung up the phone.
Next, I had to call my job, which I was supposed to be headed to, to tell them that I would not be there that morning because my brother passed away. During these phone calls, I felt like I was having an out of body experience. It did not feel real that I was speaking these words out loud. As I hung up and looked over at my mom. She was stone faced and determined to get there. The car ride was about 20 minutes total but it felt like an eternity. When we arrived at the hotel where my brother was found, we parked and got out of the car. As we walked into the hotel, my mom's legs trembled beneath her, and she almost fell to her knees as we saw police officers and other first responders moving in and out of the hotel lobby.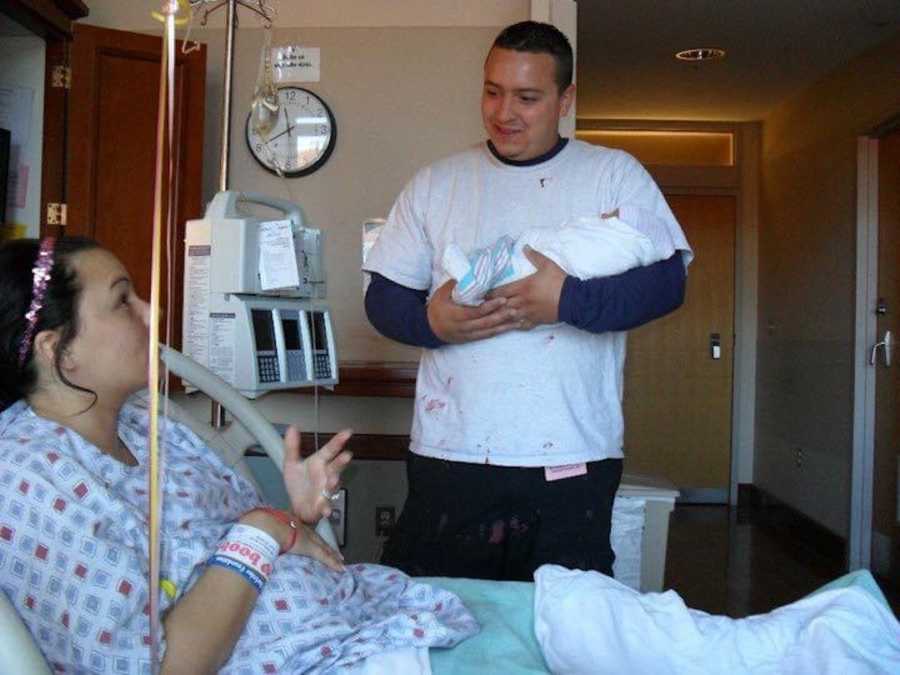 Due to the nature of my brother's death, we were not allowed in the room where he was found. We gathered in an outside courtyard area with my brother's girlfriend and were quickly joined by my mom's two best friends, my other brother, Ryan, and my husband. The investigators asked my mom questions and kept her up to date with what was going on and how things were being handled. That day was filled with lots of waiting for answers and guidance on what to do next. Along with more phone calls repeating those horrible words to our loved ones. Including, the worst call of them all was to my ex-sister in law, the mother of my brother's two children.
By late afternoon, a medical examiner came out and said there were no signs of foul play, but they do believe his death was sudden and that no one else was there with him at the time. The crime scene investigator handed my mom a bag of my brother's clothing that they had removed from his body, and told us where they were taking him. We then watched as they carried him out of the building on a stretcher in a white body bag. A sight that will forever be ingrained in my memory.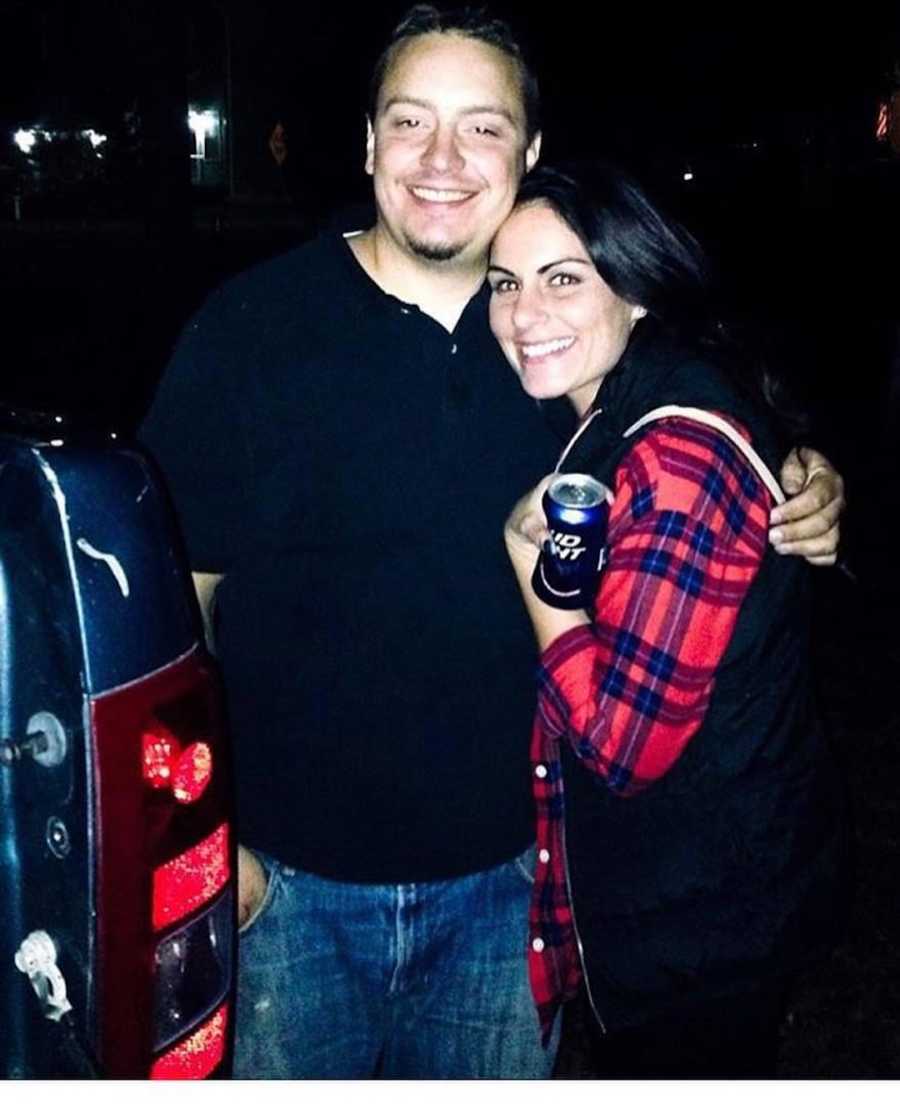 The days following were filled with lots of planning and firsts. I cried every time I was alone. Every time I was in public, I was in shock and disbelief at how the world around me just continued to function in day to day life, ignorant to the fact of devastation my family was feeling. I was in shock at how planning a funeral was some people's full time jobs, and for us it was the worst week of our lives. These things just aren't circumstances I ever put much thought into prior to this event. However, what I have realized is that grief is inevitable and literally every human will experience it at one point or another. For that reason I dove deep into learning about resiliency and how to overcome adversity in extremely uncertain circumstances.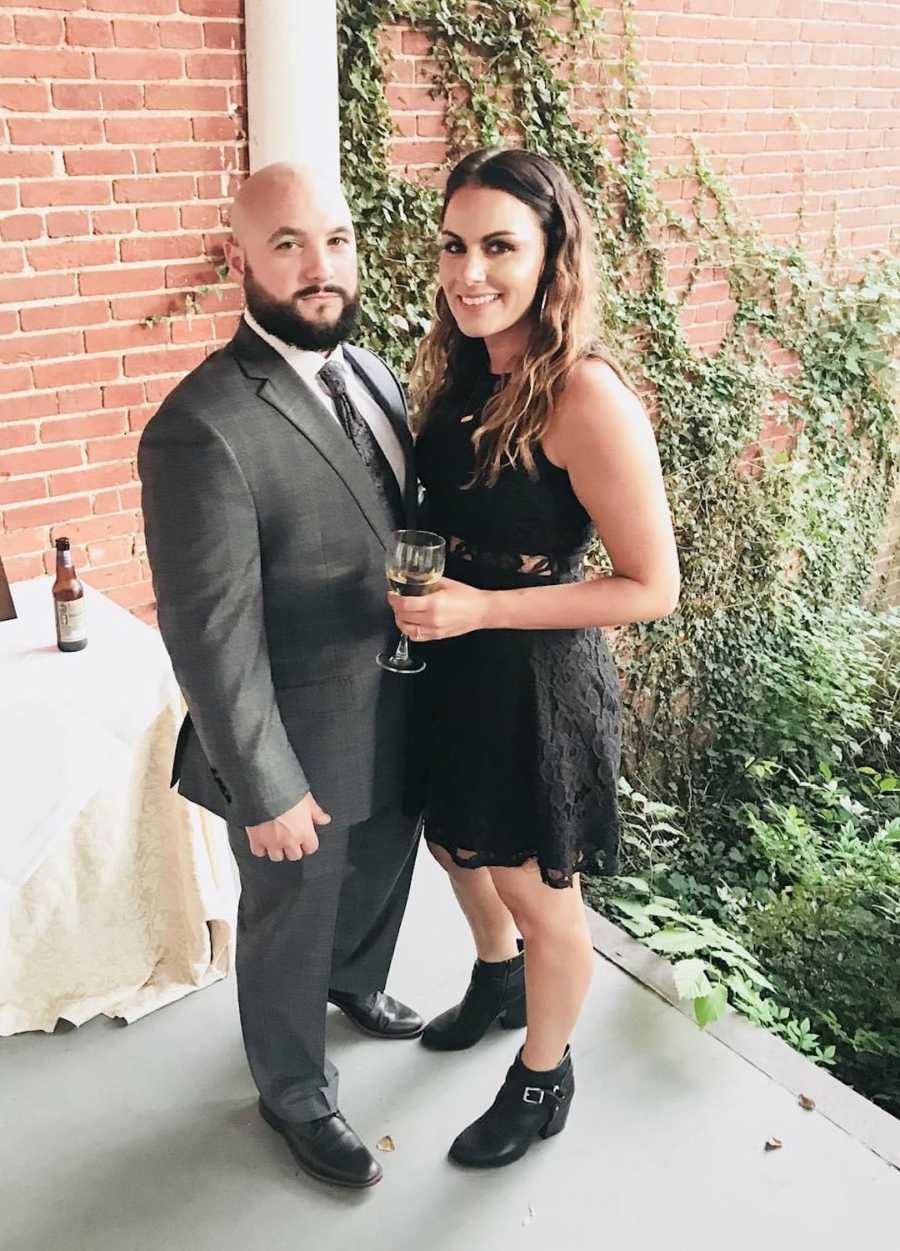 I ate up any content I could get my hands on regarding this topic. A book that forever changed how I viewed this experience is called Option B: Facing Adversity, Building Resilience, and Finding Joy By Sheryl Sandberg. I highly recommend this book to any adult because we all need this kind of reality check, that one day we too will go through something that knocks us off our feet. Through the shared experiences in this book and the community that came with it,  I quickly learned how to navigate the high and low waves of grief which made me feel less lonely in this new season of my life, and more connected to others who had faced tragedy of all kinds. It also gave me the confidence to share my story and talk about my brother without shame or worry of how uncomfortable it may make other people feel.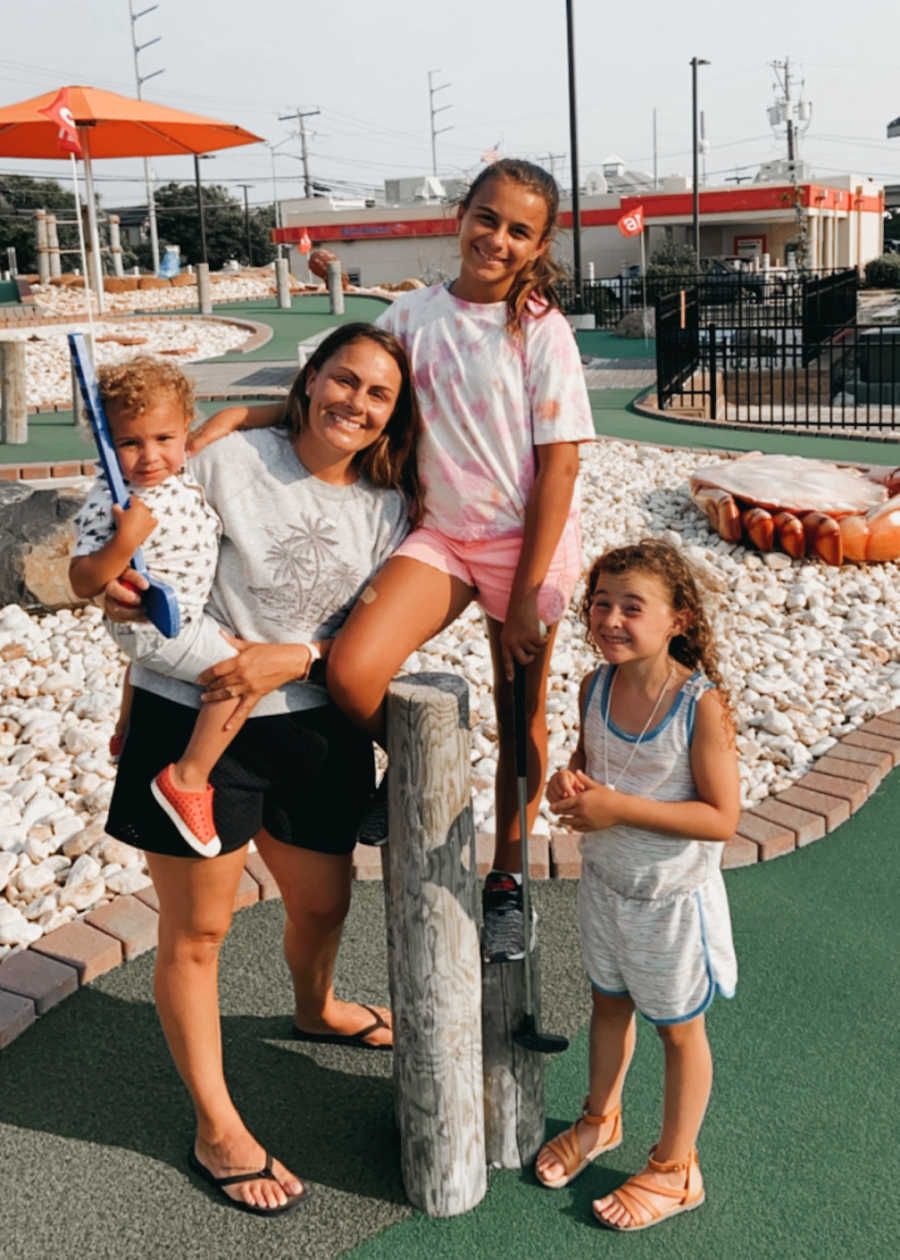 After I acknowledged my grief and figured out how to navigate it, I was eager to keep learning about all the other ways I could improve myself and specifically, the way I respond to things out of my control. I took in personal development books and podcasts every chance I had. I followed new social media accounts that had content that served me well and made me feel good; and unfollowed accounts that triggered my grief in a negative way. I sought a stronger relationship with God and started setting boundaries for things that I felt didn't serve me anymore. That even included my job at the time. I realized that my grief was my own, and wasn't to be compared with others in parallel at any point because, although many people have also experienced devastating loss, the highs and lows were different simply due to timing and circumstances surrounding the loss. So I stopped having expectations for when things would feel good again and instead I gave myself permission to say when I was not okay, and cry in front of my kids. I explained why I was crying and I allowed them in so that they know that it is normal and healthy to feel big feelings when you go through things that are new and hard. I wanted them to know that the loss of my brother was not over at the end of the funeral, it will never be over. It will always be a part of me because he is forever a part of who I am.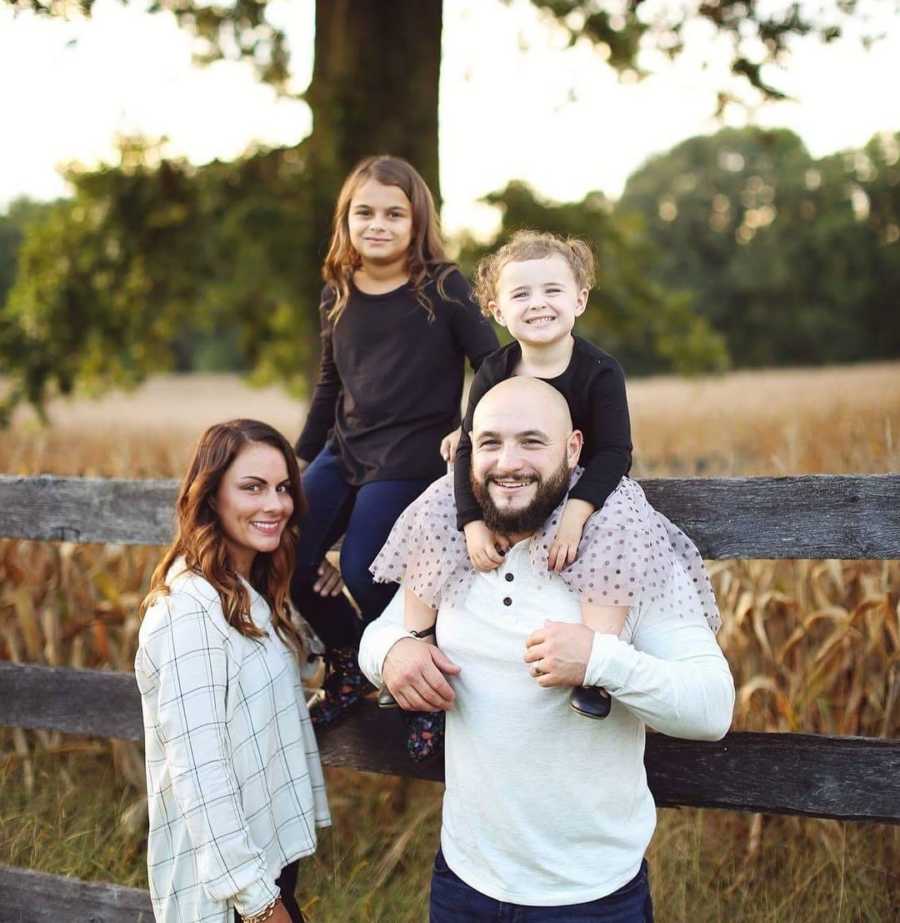 My brother's death changed me and the lens I see life through. It was life shattering and yet it sparked a fire in my life that has not gone out since. A fire to live my life in a whole new way; a way that honored all that I felt my brother missed out on, and a way that God intended me to use this immeasurable pain for good in this world."
This story was submitted to Love What Matters by Morgan Soares from Maryland. You can follow her journey on Instagram. Do you have a similar experience? We'd like to hear your important journey. Submit your own story here. Be sure to subscribe to our free email newsletter for our best stories, and YouTube for our best videos.
Read more touching stories like this:
'My husband called me at work. I went completely numb. I remember saying, 'I love you, brother.': Woman loses brother to suicide, 'He had such a pure heart'
'Honey what's wrong?!' He started crying. 'Nick passed away.' I could see his pain.': Brother-in-law's sudden passing brings family together closer than ever, 'I'm here, bud'
'I clung to his casket, stroking his cold cheeks. My entire world lay there, lifeless, nothing but a shell.': Woman loses grandma to lung cancer, then loses mom and brother to addiction shortly after
'If anyone knows how to get in touch with Tom's family, call the police. Tom passed away at a party.': Sister discovers brother died of heroin overdose in random social media post, 'There it was'
Provide beauty and strength for others. SHARE this story on Facebook with your friends and family