Struggling With Infertility
"You know the saying it takes a village to raise a child? Well, in our case, it takes a village to just get to the starting line. Matt and I started our infertility journey over 11 years ago, not too long after we had gotten married. To say things did not go smoothly would be an understatement.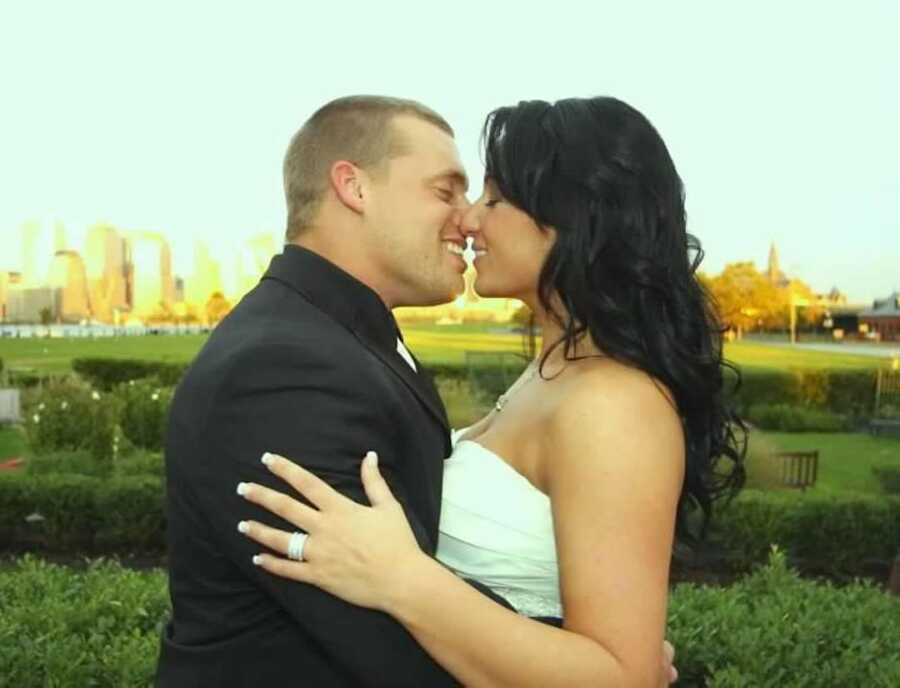 We had always agreed adoption was in our future, but after researching we realized, due to financial restraints, we would have to try for a biological child. A little over a year and a half of trying the 'normal' way with some tracking and monitoring, we decided it was time for medical intervention, so off to the gynecologist we went. Minor roadblocks.
Bloodwork, poking, prodding, semen analysis, multiple doctors' visits, and a few HSG's later, the doctor suggested I go in for an exploratory laparoscopy to decide whether endometriosis was the culprit of our infertility, and we agreed. A few weeks later, Matt drove me to the surgical center, and we waited together in the pre-op room.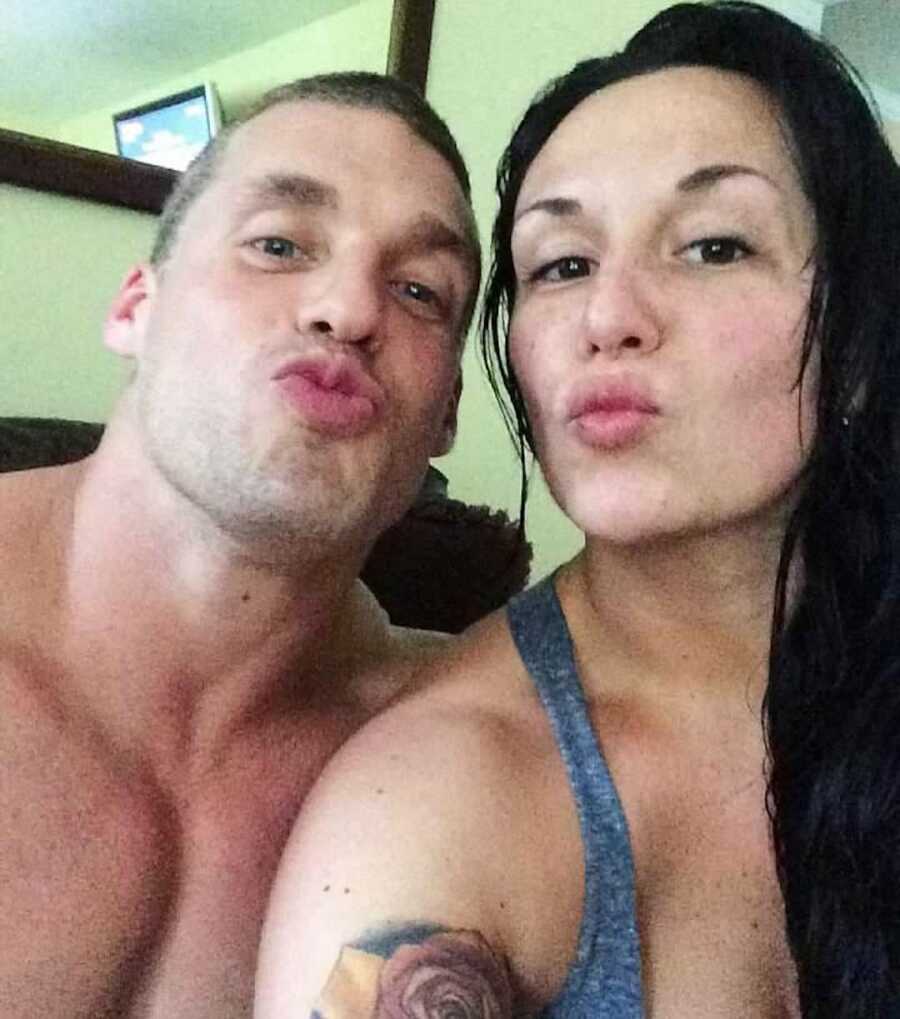 I can remember the anesthesiologist who came over looking like he had just gotten out of high school, and I was in a bit of a panic as they wheeled me away. I told Matt I would see him in two hours. As the clock kept ticking, Matt grew very impatient and anxious with no word from the doctor. Five hours later in the recovery room, the only memory I have was the doctor saying, 'A LOT of endometriosis all over, including outside the ovaries.' I looked over at Matt, burst into tears, and painfully said we would never have babies. I will never forget how that first heartbreak felt to this day. Big roadblock.
After I recovered from surgery, Matt and I went back into the doctor's office about two weeks later for a discussion on next steps. He suggested one more HSG to see if we could push some of the blockage through, and we agreed again. If anyone has had an HSG, although it is not painful per say, it is UNCOMFORTABLE. Three minutes into this HSG I passed out and had a Grand Mal seizure; not my first on this journey, and unfortunately not my last.
After that visit, the doctor said we could cut out the scar tissue that was blocking my tubes and then reattach the unblocked parts in hopes the scar tissue would not build up long enough for us to conceive. But… the likeliness of this working would be in the single digit percentile. Another big roadblock.
We were 32 years old and broke down. I was tired. WE were tired. And we were spending more money than we were making. Months went by and the doctor would call periodically to check in, but I had shut down. I was distant. Matt and I stopped talking about having children and I would cry in secret. We focused our energy on my stepdaughter whom we had every other weekend and tried to stay busy with family, friends, and work.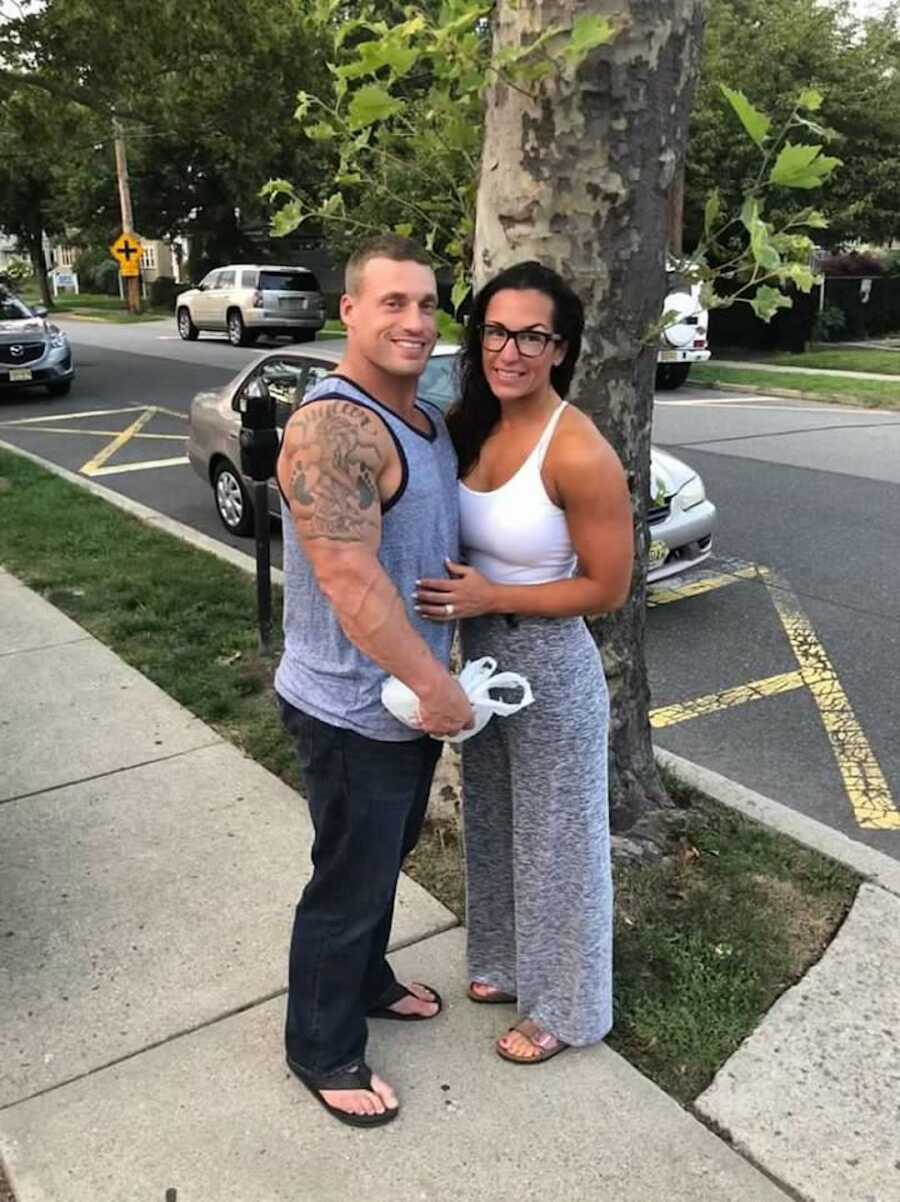 I cherished my time with my stepdaughter and did my best to be a good stepmom during that time, but as a human, she was always a constant reminder of the one thing I could never give my husband and my heart ached. Matt and I's relationship was on a roller coaster of emotions, and I felt like it was all my fault. We just kept going on about our lives with pent up anger that lingered. Looking back, I wish I talked more and shared more, but I will say this was something deeper than anything we had experienced as a couple, and we would be stronger in the end. Just had to get through it. Keep pushing ahead.
Trying IVF
More time passed and it felt like everyone around me was getting pregnant and starting their families. It made us angry, sad, and empty. Our family stopped telling us about our loved ones' conceptions because they did not want to hurt us any more than we already were. We were the damaged couple and that sucked. Just keep pushing through.
One day, my sister called me crying. She was pregnant without trying at 43. All I can remember her saying is, 'I am so sorry, this should've been you.' I realized then this was not anyone's fault and the anger we were harboring was doing more harm than good. People should not have to apologize for sharing such amazing news with us; these children were miracles, and we were tainting those experiences for them. It was time to grow up.
This is life and it is hard and messy, and it NEVER goes as planned, but in the end your story is always exactly what it is meant to be. I was ready to start again. I cautiously brought up the child topic with Matt and we decided together we would explore the world of IVF, but we had no idea what we were in for. We had heard both terrifying horror stories and inspiring victories. This story would be ours.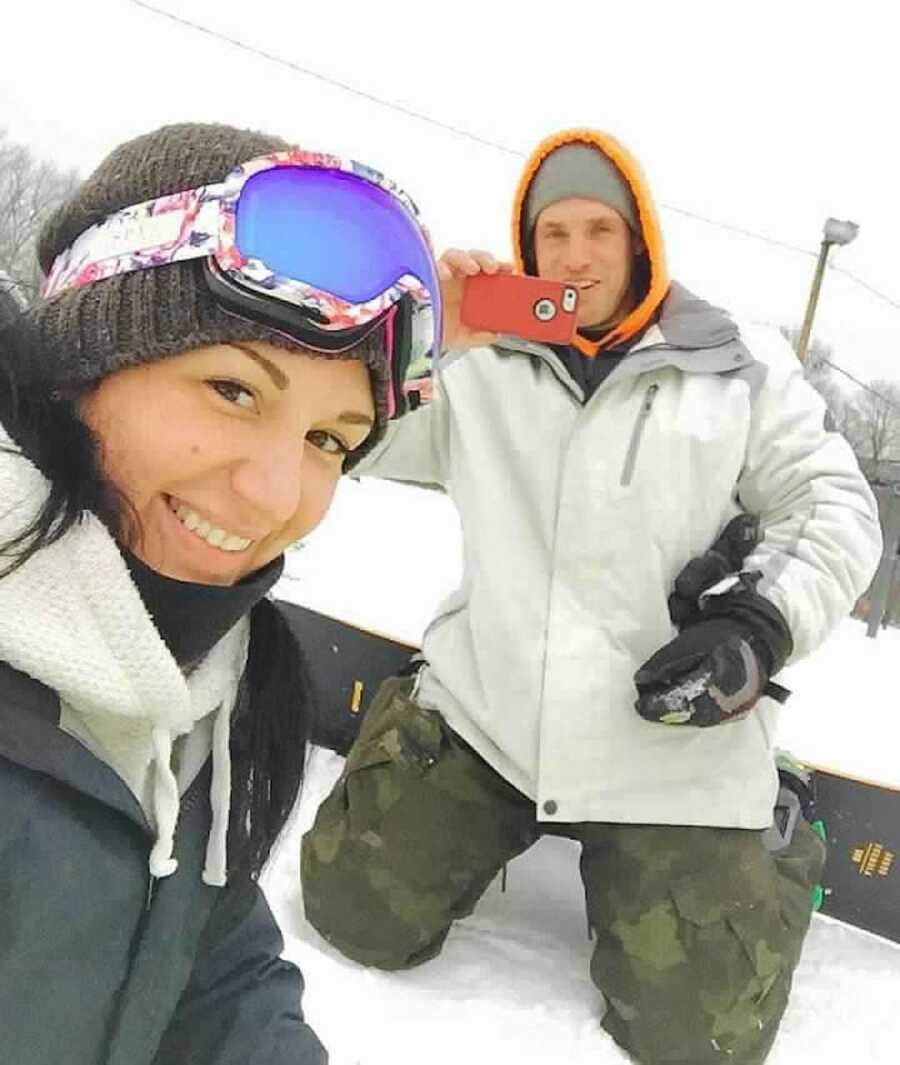 I reached out to my HR department only to find they did not cover IVF and would also not cover any of the blood work or testing that went along with it. More roadblocks, but new mentality. After talking with Matt over the course of a week, we decided in order to make this a possibility we would both have to change jobs. It was a risk, but we proceeded as planned.
I applied for and accepted a job with a company I knew had IVF coverage and Matt found a new opportunity in the NJ Union. We felt like we were on our way! The next 90 day waiting period for benefits to kick in felt like a lifetime. I was going to be 35 in about 6 months and facing what they call a 'geriatric pregnancy' at that point. Yes, GERIATRIC. Once my benefits kicked in, I got to work! About a month of research and we had located a doctor and set up our first appointment. We felt excited and anxious, but most of all we felt hopeful. Moving forward with excitement.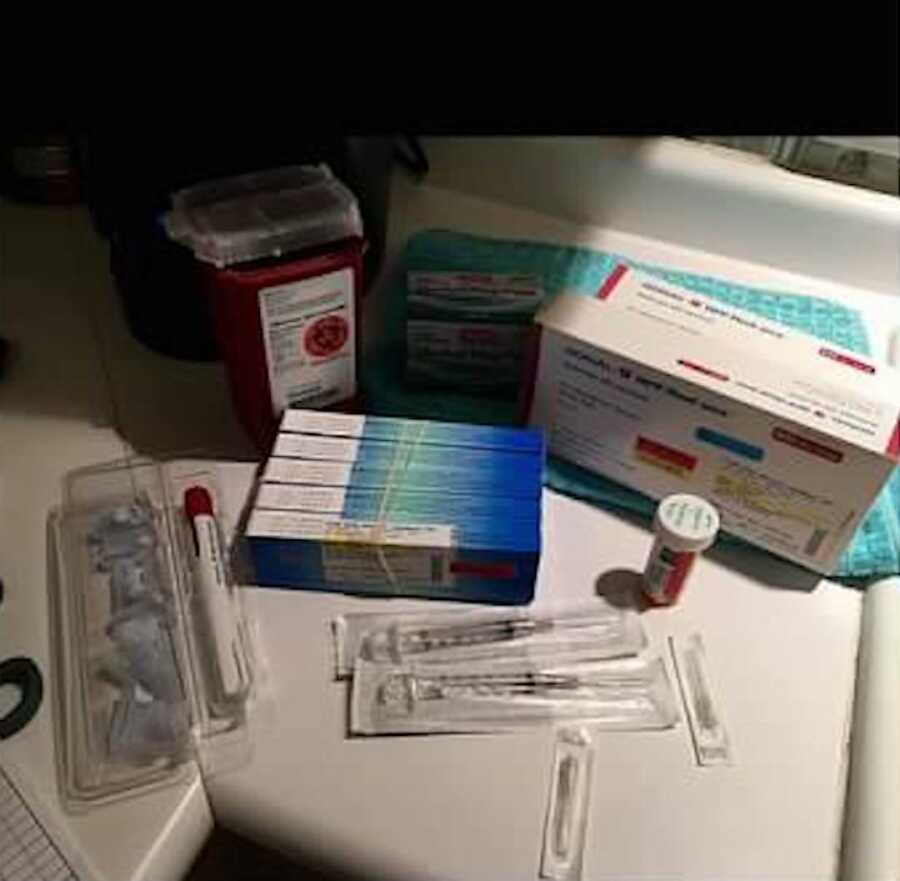 Our first doctor's appointment is mostly a blur. I remember both of us taking off work for the afternoon appointment and spending less time than I thought we would with the doctor. She was harsh with a Russian accent and came into the appointment dripping in diamonds. After spending maybe 10 minutes with us, mostly with my legs in stirrups, the doctor left the room and we sat there with a handful of prescriptions and more questions than answers.
Our next step was to attend a night class in order to start the IVF process, so we could learn how to properly do the injections. A week later, we attended class with one other couple and the teacher talked us through a typical cycle – how to/where to inject. Again, we walked away with more questions than answers. There were more red flags than I would like to admit, but we pushed ahead.
Before I could start the medications, I had to find a specialist pharmacy to fill the prescriptions along with start my birth control. A little under $7,000 later we were ready to go. I would be lying if I said I clearly remember our IVF journey; most of it is a blur, with good reason. I do, however, remember for 10 days straight Matt and I would wake up at 5:00 a.m. to get to the office before 6:00 a.m. and we would race. Physically RACE couples up the stairs to get our name on the first come first serve list.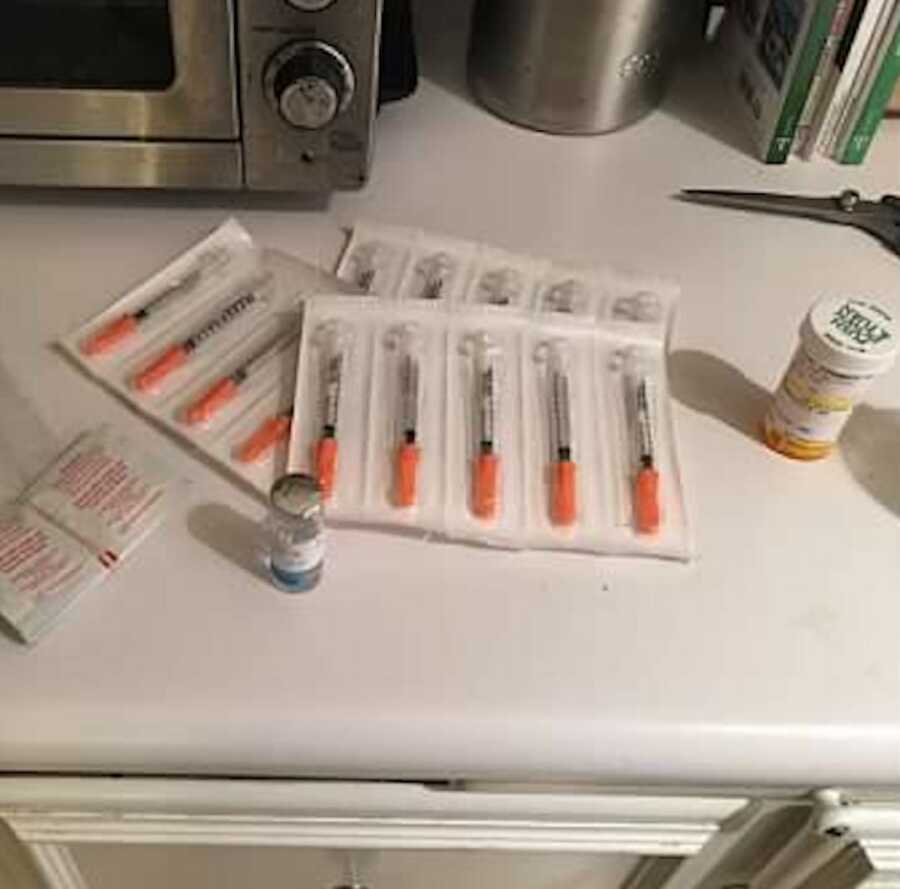 I worked in NYC at this time and Matt worked 30 minutes from home. We could not take any time off during this and were EXHAUSTED! Our appointments were quick each morning, once we made it in. I would get an internal ultrasound to measure the follicles and blood work. Finally, on the 10th day they scheduled me for my 'trigger shot' and my egg retrieval. My stomach was swollen, bruised, and hurt to the touch. Painfully hopeful.
Egg retrieval day was here, and I was significantly anxious that morning. Matt drove me to the surgical center that was in the office and they prepped me and had us wait in the pre-op room until the anesthesiologist could speak with us. I just did not feel right, but I figured the 10 days of hormone injections were probably making me a little off. When the anesthesiologist came in, I made sure to tell him recently I had gotten very nauseous and dizzy when waking up from anesthesia, and he assured me he would give me the anti-nausea medication right before I woke up. He had me sign a waiver, put in my IV, and gave me something to relax.
A few minutes later, I walked myself into the surgical room. I remember being weirded out by the room. It had a very large gynecologist chair in the middle, surrounded by high-powered lights and a sterile smell. The last thing I remember is getting into the chair and putting my feet in the stirrups. When I woke up from anesthesia, a strong wave of nausea and panic took over my entire body. I started to sweat and looked over at Matt to tell him I did not feel good and was going to pass out. The last thing I heard was Matt scream, 'Nurse, NURSE!'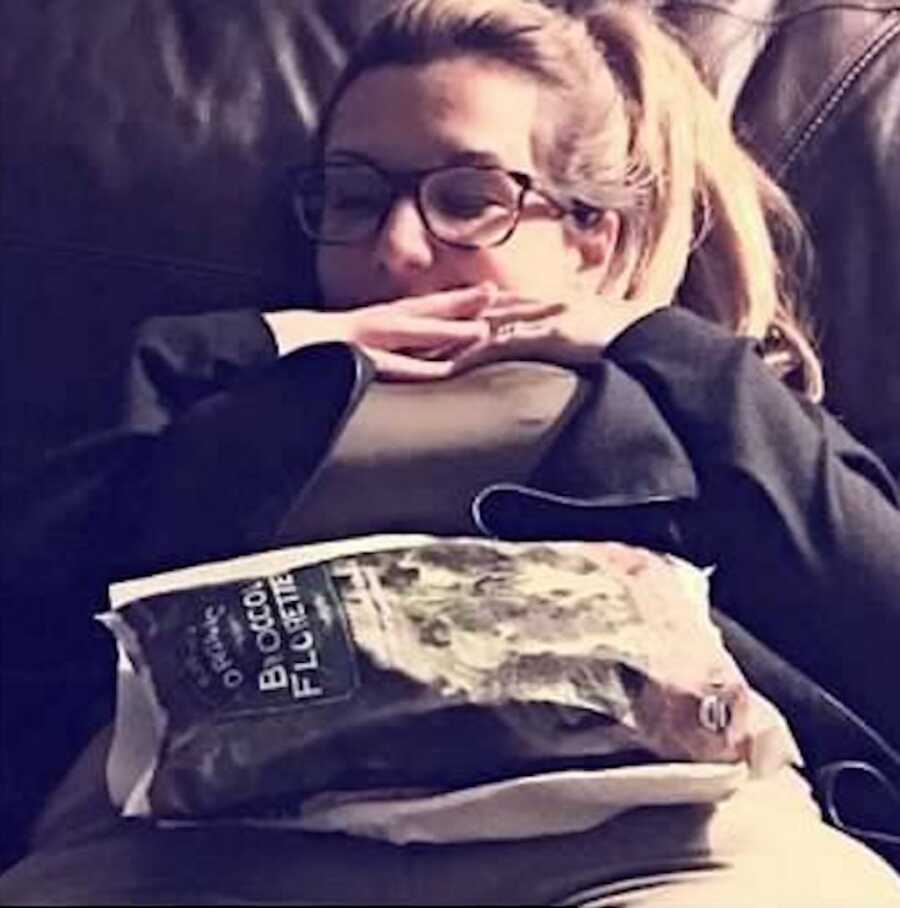 I woke up with the anesthesiologist and three nurses surrounding me, and Matt peeking through at the foot of the bed. I had another Grand Mal seizure and unfortunately, Matt had to witness this one. They sent us home and told me to relax and the doctor would be in touch to let us know how the embryos were progressing. Feeling defeated but pushing forward.
The next couple of days were torturous. I would anxiously wait for a call on how the embryos were developing, and with each conversation we would lose more and more. I was told so many times this was common, and we would be okay. Due to our ages, we were told we would have to get genetic testing that was an additional charge of $5,000. We agreed. By the end of the maturity cycle, we were left with three embryos, and they were sent off to be tested. More anxiety as we waited for the results. I will never forget where I was when I got the call for the test results.
My boss was away on a business trip, and I told the doctor to hold me while I ran into his office from our showroom to have a private conversation. She asked me to sit down. I know enough to know when someone tells you to sit down you are not about to receive good news, but I sat. The doctor explained to me all three of the embryos were non-viable, meaning chromosomally they were off and would have either resulted in a child with Down syndrome or a miscarriage. I BROKE DOWN.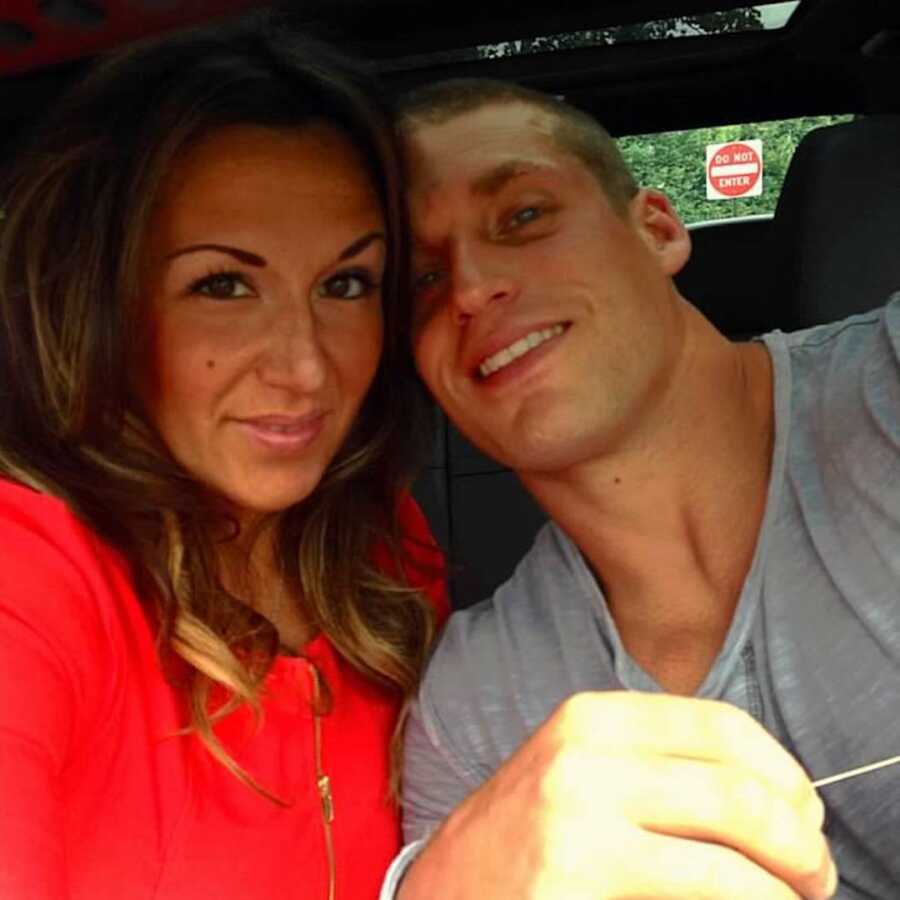 The doctor said she was sorry, and she told us to reach out when we were ready for the next round. No therapy recommendations or follow-up visit or words of wisdom. I called Matt to share the news and he said we would talk when I got home. Then I called my mom. I could not breathe, could not stop crying, and I remember telling her we would never have a baby. Pushing on with broken spirits and empty pockets.
Finding Ourselves Again
The next couple of weeks and months really were hard. My body was detoxing from the hormones, my anxiety was through the roof, and I was working and traveling more than I ever had. My boss at the time was awful and I pushed myself to the point of having a third Grand Mal seizure and urinating on myself on a plane ride to Dallas, Texas. Both physically and mentally, we were done. A few weeks later, I reviewed our finances and searched for ways to make things work, but at that point, we had spent more than $40,000 out-of-pocket to try and make this happen over the years… and that was WITH insurance. A few months later, I was laid off due to downsizing.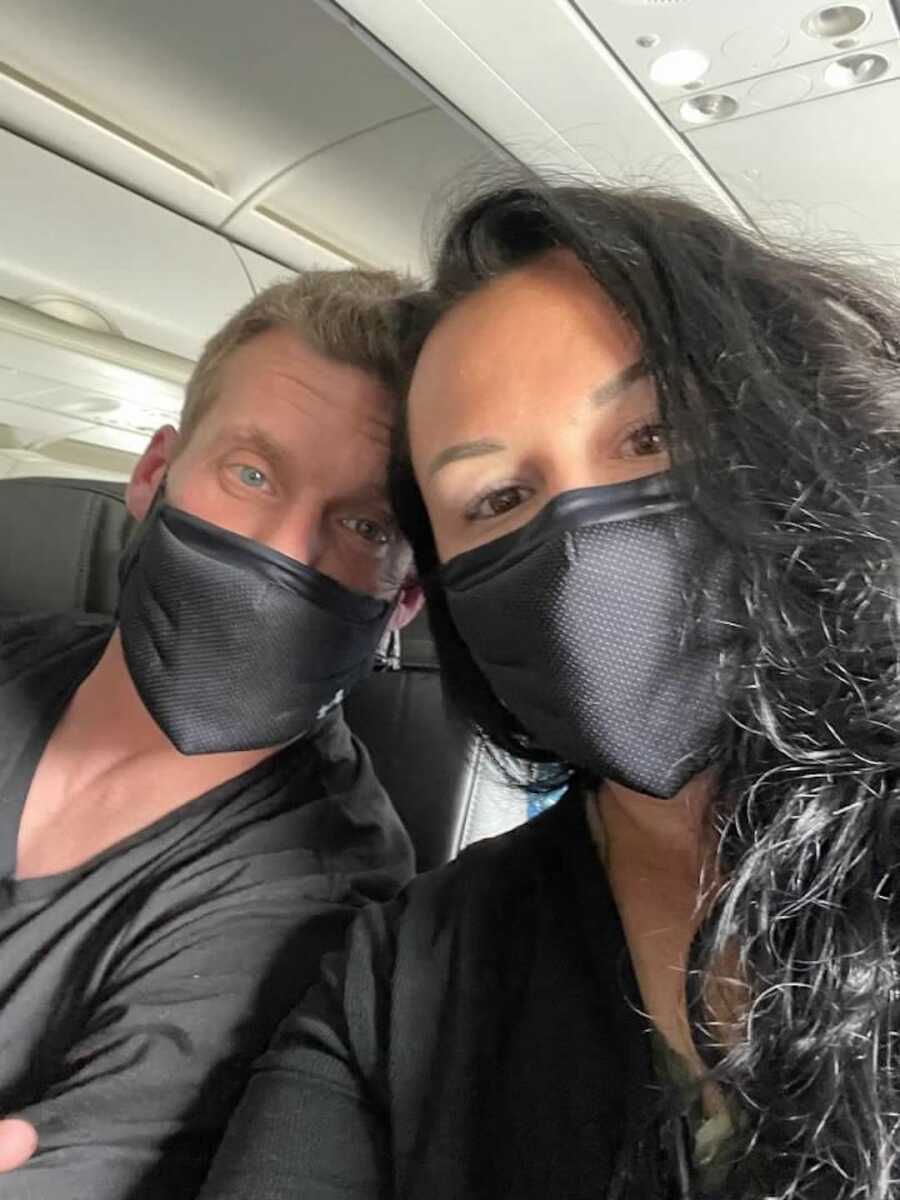 Moving on reluctantly, Matt and I again stopped talking about having a baby and started to try and build back our life together. I was back at work and happy and Matt was loving his job. We had everything we could ask for, but I still felt like something was missing. I had gained a tremendous amount of weight during the IVF cycles I just could not lose, so I told Matt I wanted to do a bodybuilding competition and he said he would join in later. It took me about a year to lose the weight and step on stage, and honestly, that year I learned more about myself than I had in a long time.
I was so mentally and physically broken down by infertility I forgot who I was. I reminded myself of that through my bodybuilding journey and it was the best thing I could have done. I felt empowered and strong and had pushed myself both physically and mentally past everything that had scared me before. We built so many amazing friendships through bodybuilding and I am thankful we carried through on competing. Life is good, just missing one piece.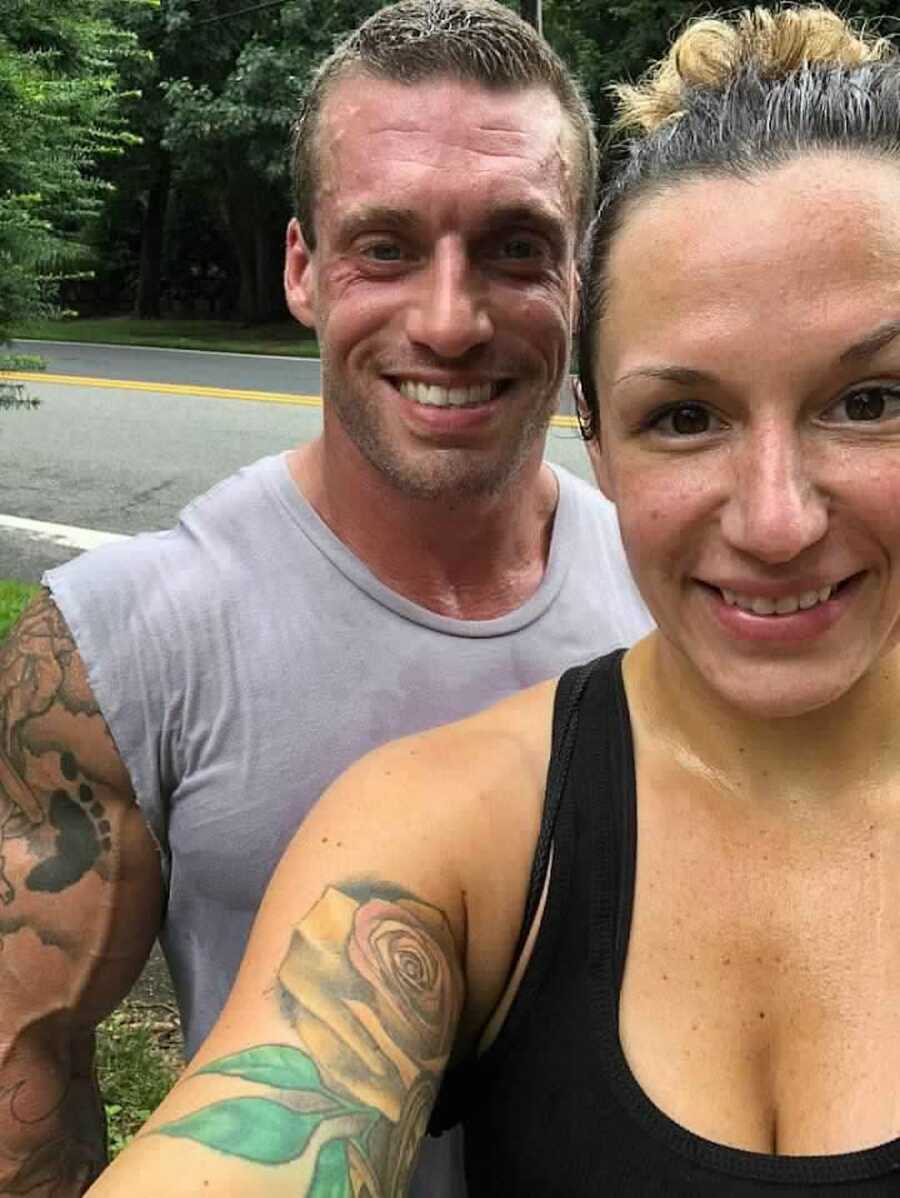 Pursuing Adoption
In July of 2019, an opportunity to move for work came up and Matt and I took a leap of faith and moved out of NJ, where we were born and raised. It was a total whirlwind, and just when we were starting to settle into our new home, Covid hit the world. Six months after we moved to a totally new state, the entire world locked down. This forced Matt and I to SLOW DOWN and we finally decided to start the home study process to adopt! Six months later, we were approved by the state of NC and active with a consultant. After many cases, one disrupted match, and 6 months of waiting (plus the 6 months of the home study process), I started to get really discouraged.
Matt and I had to start renewing a few documents for our home study, and on our way to our appointment to get fingerprinted, I realized we forgot all identifying paperwork. I was DONE! Matt turned the car around. I told him I didn't want to do this anymore and I cried upstairs in my office, feeling so very discouraged.
At 1 p.m. on the same day, my tears barely dried from our morning excursion, we received a case from our consultant. I hesitantly walked downstairs to read it through with Matt. After we discussed it, he had a good feeling about this, so we decided to show. Four hours later, Matt and I were getting some food in the kitchen together and I saw our social worker's name pop up on my phone. My heart nearly skipped a beat. I answered quickly.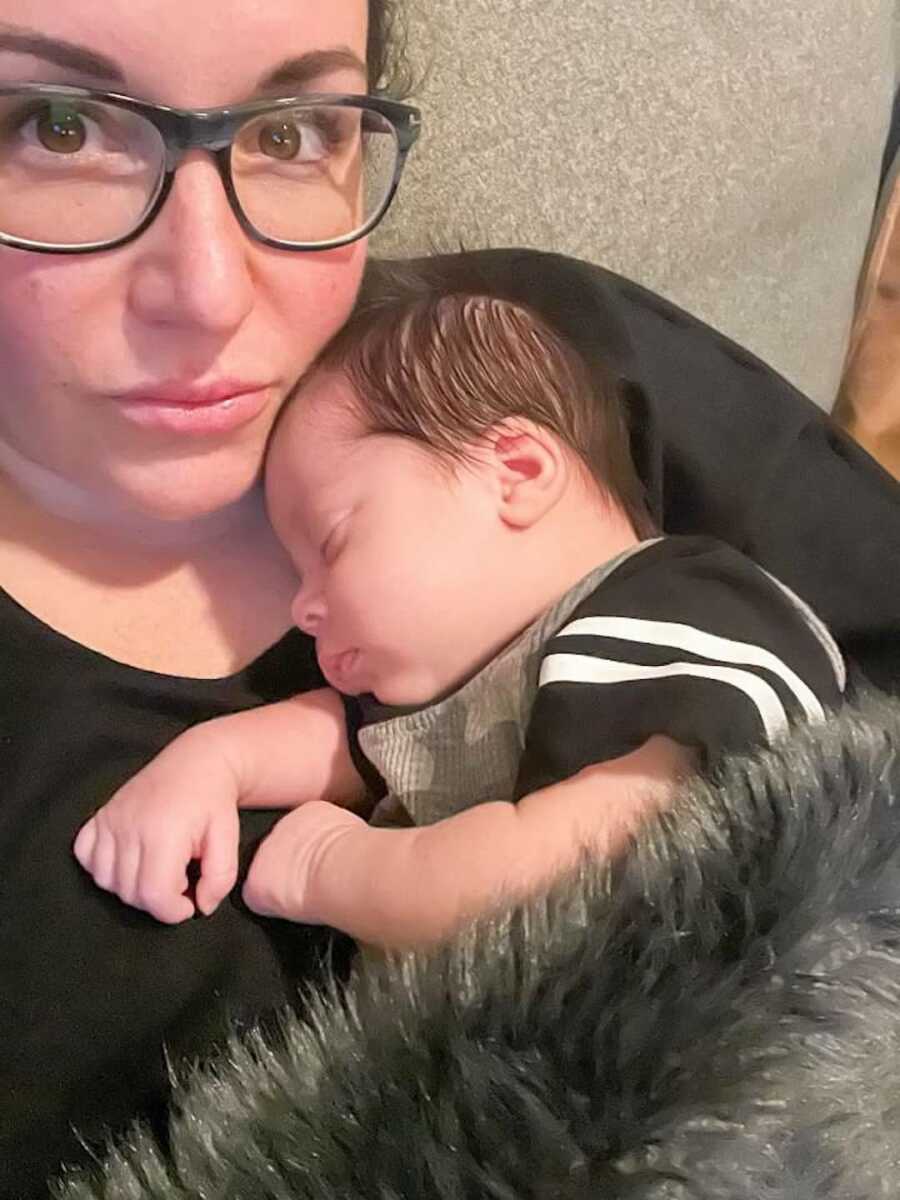 She confirmed we had been CHOSEN by an expectant mama and she was having contractions NOW in Arizona. Panic started and so did the tears of joy. After scrambling around and planning over the weekend, we were on a plane by Monday morning to support an expectant mama through this journey. A lot of the details of this part are personal and not my story to tell, but I will say it was magical! Our son's mama welcomed us into her home that entire week and we were even able to witness her birth into this world via a home birth!
We were not only parents to a new beautiful baby boy, but we also gained an entire extension of our family in Arizona, and we still have an amazing relationship to this day! Open adoption has changed our life forever and we feel so lucky to be a part of this community – so much so we are looking for a sibling for our son only a year after he joined our family! If you know anyone thinking about making an adoption plan, please feel free to contact us!"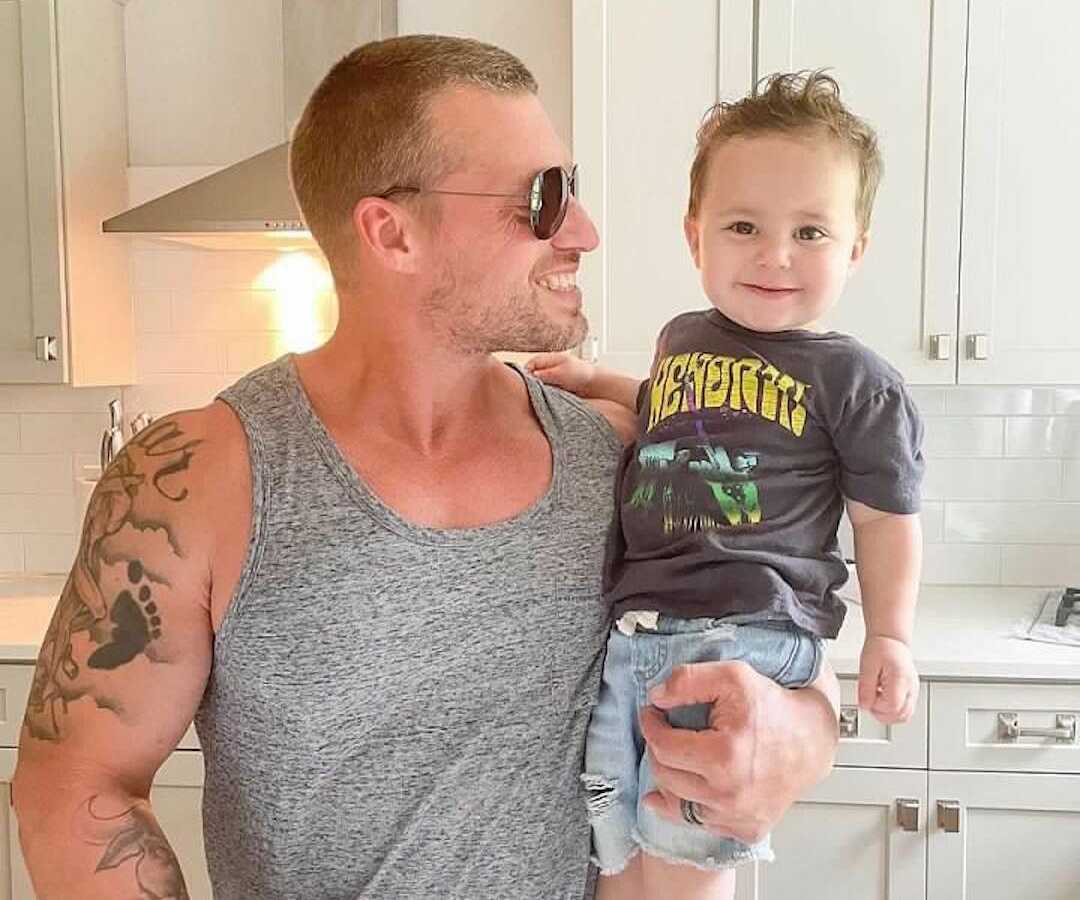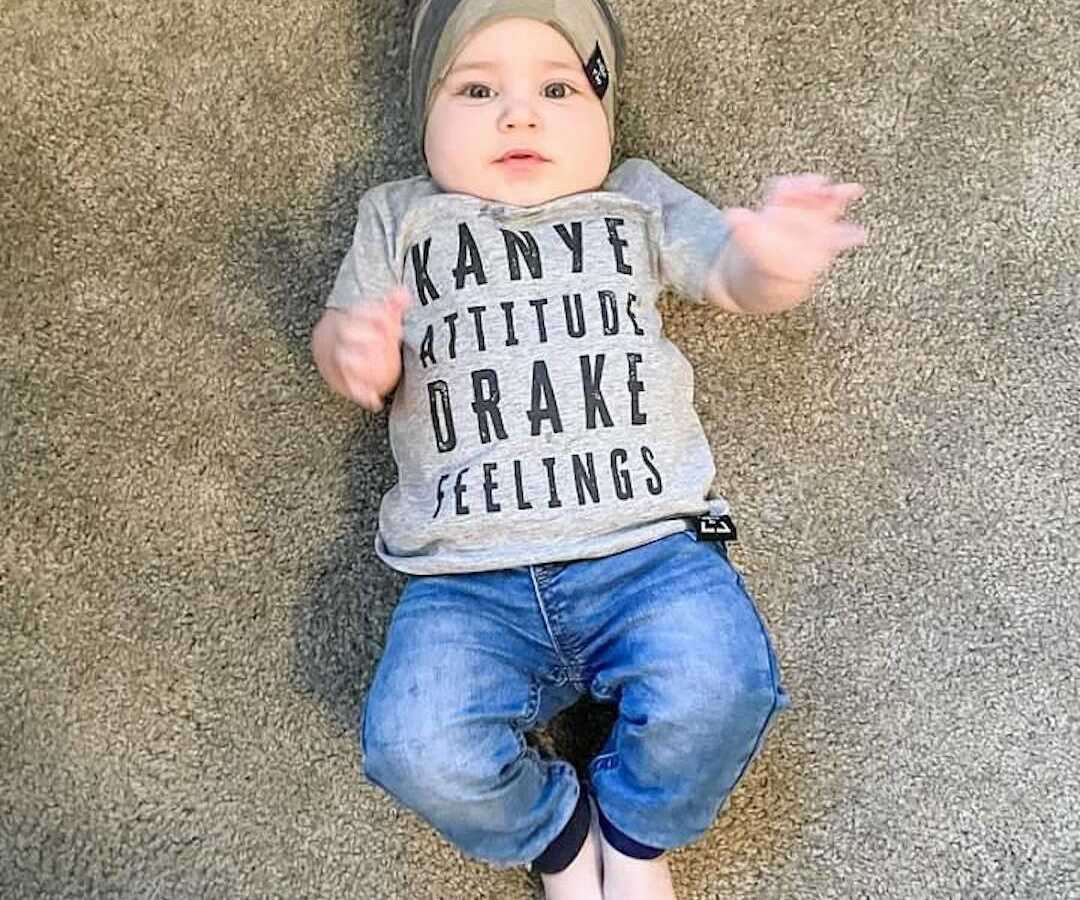 This story was submitted to Love What Matters by Matt and Sandy Kemp of Winston Salem, NC. You can follow their journey on Instagram and Facebook. Submit your own story here, and be sure to subscribe to our free email newsletter for our best stories, and YouTube for our best videos.
Read more stories like this:
'We had made a place in our homes and hearts for the child we were going to adopt. It hurt like someone had died.': Mom's miracle births, adoption after infertility battle, failed adoption
'Are you giving up?' He replied, 'You aren't getting pregnant!' I surrendered my idea of family.': Couple pursues adoption after infertility battle, 'Our hearts completely changed'
Are you or someone you know looking to adopt? Please SHARE on Facebook to make them aware there is a community of support available.