Disclaimer: This story includes mentions of infertility, miscarriage, and failed adoption which may be triggering to some. 
"Our journey to parenthood evolved into a marathon of a race, upon a winding and tortuous course. Most days we could not imagine, let alone see, the finish line. Yet, here we are today — a family of four amazing children, each with their own blissful tale of how faith, perseverance, patience, and the belief in your purpose made a long-sought dream a reality.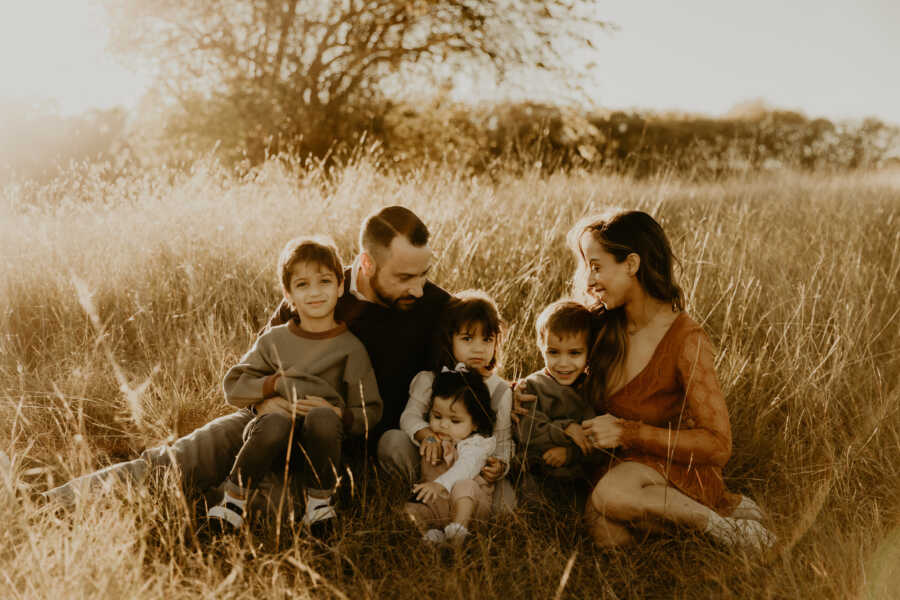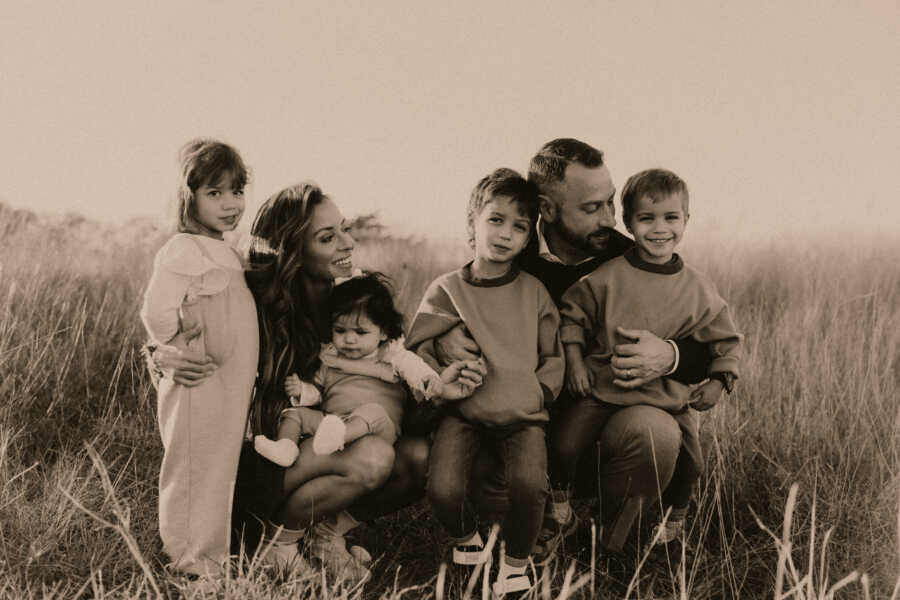 I grew up in a house of 10 siblings. In Louisiana, big families equals big love. I always knew I wanted to be a mother. My mother and father prioritized the importance of family and my 6 brothers and 3 sisters have always been and continue to be my best friends. I memorialized our summer road trips to Disneyworld, our Friday night slumber parties, and our holiday traditions with a full house, kids underfoot, and laughter filling the air.
My mom really made it look easy, but she admitted if she had to do it all over again, she would want to go to college. As a young Black woman in rural Louisiana, this was a dream, and for most women during that time, it stayed just a dream. She went on to marry my father and supported him through medical school and residency. She never regretted her decisions but wanted more for her daughters in the way of higher education. And in this day and age, where women are emboldened to chase careers and find family afterward, I mapped out my 20s with this goal in mind. I graduated from college and started medical school at age 23. Medical school was hard… dating in medical school was even harder. I think this was the start of a mindful process of 'letting go and letting God,' I just didn't realize it.
After another frustrating date, I remember telling my older sister, 'I just don't think there's anybody out there for me.' The next day, I started a new assignment at the hospital and met my husband for the first time. He was not my type by a long shot… but I fell in love with him. For the first time in my life as a woman, I experienced what life partner love felt like and was supposed to feel like. He was kind, meaningful, passionate, strong in spirit, giving, funny, adventurous, smart, and he loved me unconditionally. We started dating and three weeks later, he was assigned to a hospital one hour away. We started a long-distance relationship after, and the distance just became longer and longer.
Three months after we met, hurricane Katrina hit New Orleans where I was in medical school and where my husband was in residency. Colin was assigned to Dallas and I traveled to Chicago then Charleston to complete rotations for medical school. Long-distance relationships either make or break couples, but we both knew we were going to make it. We got engaged while being long-distance and got married. After the honeymoon, Colin got on a plane to Chicago and I got on a plane to Dallas. He finished his fellowship in Chicago and I completed my residency in Dallas. At age 31, we were finally living in the same city as a married couple. We rented a cute house and started our private practice jobs.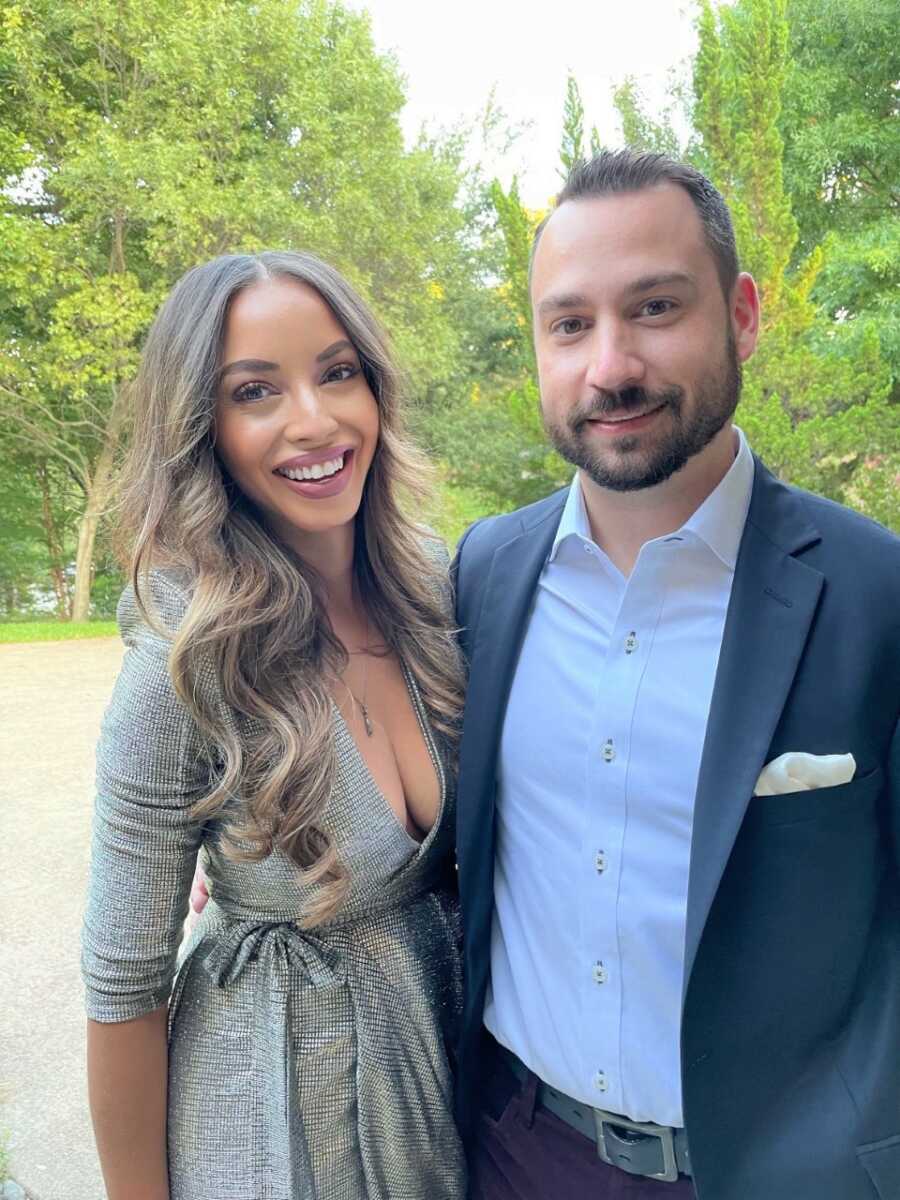 I had checked the higher education and successful career track off my life to-do list so naturally, starting a family was next on the list. I am an Ob/Gyn and I consistently hear patients who struggle with infertility tell me, 'I just always had a feeling I would struggle to get pregnant naturally.' I had this same nagging thought in the back of my head, but nonetheless, we started trying. After an entire year of timed intercourse, positive ovulation predictor tests, and anxiety then tears over a pregnancy test result each month, I went to see my Ob/Gyn.
Doing this for a living, I thought, 'Okay, a lot of women can't get pregnant on their own. We'll just do fertility treatments and we'll be pregnant in less than a year.' We met with one of the best fertility doctors in Dallas and he talked to us about a game plan. He did a full evaluation of both myself and Colin. I was diagnosed with a diminished ovarian reserve which means my eggs, for most times unclear reasons, were not of the quality or quantity expected for my age. I was also diagnosed with uterine fibroids. We started with fertility pills and timed intercourse. We moved on to fertility pills and artificial insemination.
After six failed rounds of this, we moved on to IVF. Surely IVF would work! After poor responses from my ovaries to stimulate and produce eggs, and two transfers that did not take, my doctor decided to proceed with surgery. Perhaps the fibroids were more of an issue than expected. I underwent surgery and had the fibroids removed, and was diagnosed with endometriosis at the time of surgery. Fast forward, and I am now 34. I remember putting my face in my hands and just silently weeping after the surgery. Such peculiarity, for me to be an Ob/Gyn and yet, I couldn't do the one thing I do for women every single day — help them to have healthy pregnancies.
Those were very dark times in my confidence. I remember saying to my mother, 'Why did you have me if I can't do the ONE thing that makes me a woman?!' I wanted to hurt her feelings. I wanted her to feel bad for being able to get pregnant with 10 healthy children. I could not control my anger, envy, and bitterness. I am so thankful for my mother, my husband, my sisters, other family members, and the friends who weeded themselves out as true friends during these hard years. I don't know where I would be to this day without them or my faith in a higher purpose and plan for me. I believed I was meant to be a mother with all my soul.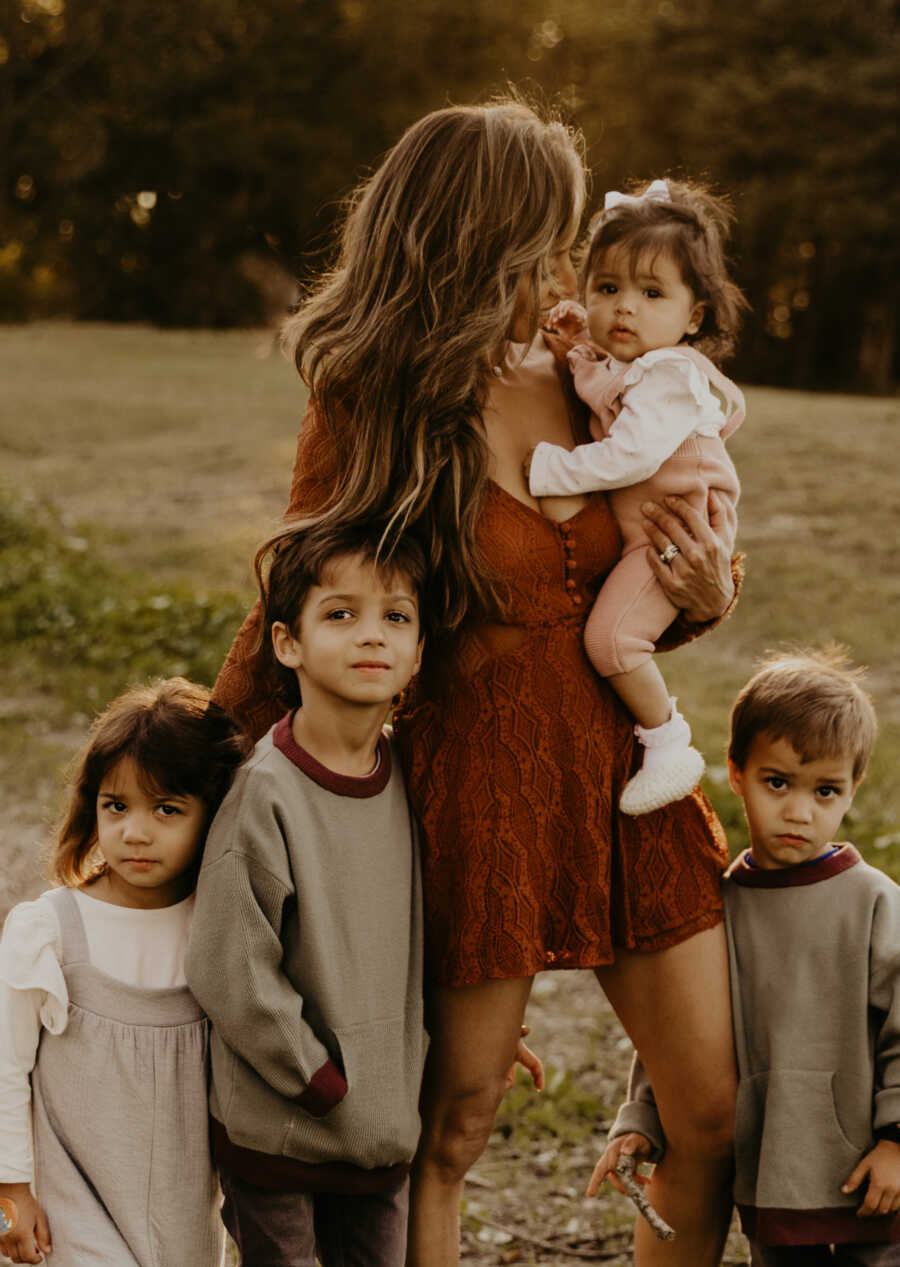 Colin and I went on to do 'embryo banking,' which means stimulating the ovaries to make eggs, then fertilizing them with sperm and freezing them. And doing that over and over each month until you get enough the doctor feels could be tested and compared. Then, you plan for the healthiest one to implant in the future. We did this for three more cycles and were able to bank two embryos. This is not a lot for all the time, medication injections, and surgery to go in and retrieve the eggs. I was physically and emotionally beyond drained.
It was in this deep despair, God began bringing people into our lives who had been blessed by adoption. In coffee shops, at my clinic, in Colin's clinic, in church… We started seeing the stories of adoption in all parts of our lives. It was not an overnight decision to start on our adoption journey. It was hard to think about possibly closing the chapter on biological children, but Colin and I prayed about it, talked about it, prayed more and more about it, and we started the paperwork.
Adoption can be intimidating for so many reasons, but we took the time to get educated about it and our hearts were open. We completed our paperwork and home study after about six months of starting the commitment process. At this time, my 35th birthday was coming up. I remember how embarrassed I felt, as an Ob/Gyn feeding into the negative association of 'advanced maternal age' at age 35. For my own peace of mind, I convinced my husband to go back to the fertility doctor.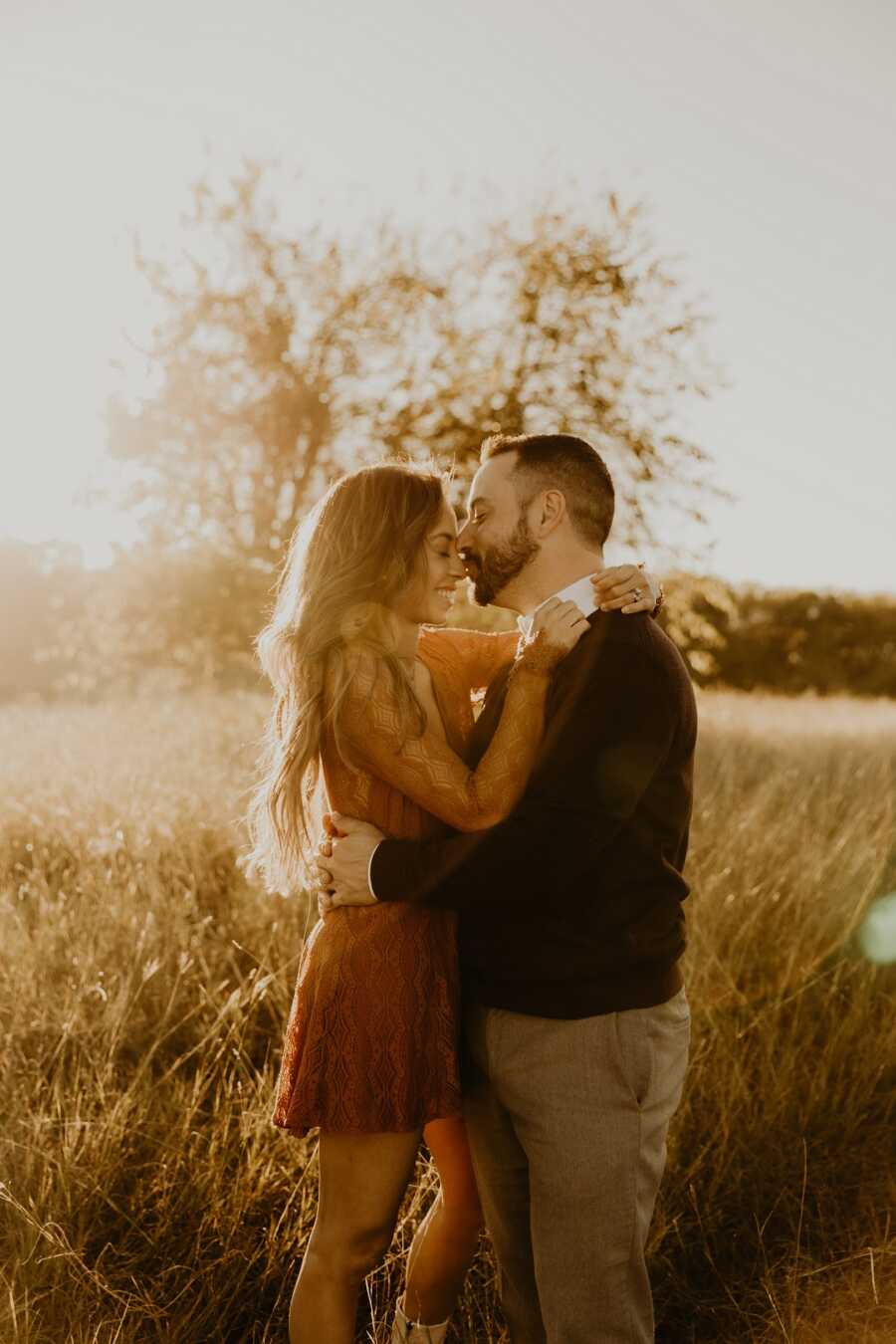 I had my ovaries stimulated again to try to freeze one or two more embryos to have on hold while we prioritized adoption. That cycle, I only made one egg. My fertility doctor told me it was not worth the risk of the surgery to try to retrieve it. He told us we could convert to an artificial insemination cycle. This was one of the fertility methods we had tried for more than five attempts, and it never worked. I remember my doctor saying, 'What do you have to lose?'
So, we went through artificial insemination. I celebrated my 35th birthday, and two weeks later, got a call that my pregnancy test at the doctor's office was positive. The insemination had worked. I was in disbelief. There are so many things science just can't explain. This was a miracle. Even more of a miracle, we got a call from the adoption agency one week later, stating we had been matched for adoption. I remember getting the call while in my office at work. I closed my office door and fell to my knees in gratitude and awe of this higher plan.
We met with the birth mother, a shy young girl with the cutest baby bump, and her mother. She was aware I was pregnant. We were both having boys and they would be six months apart. We started preparing the nursery for the son who would be born first, our adopted son — gray and yellow themed, a fully stocked closet of clothes and baby diapers. I remember sitting in the nursery almost every night, rocking in the glider and smiling.
Around the birth mother's due date, my husband's family came over to help with last-minute cleaning and washing of clothes. Colin had just picked up more diapers when his phone rang. It was our social worker from the adoption agency. His face became long and he stepped out into the backyard. I withdrew by myself to our bedroom where I could see him through the window and I knew, by his body language, it was not good news. The baby boy had been born and the birth mother decided not to proceed with the adoption. To this day, that was the hardest experience I went through.
I have experienced multiple physical miscarriages, but they did not hurt me as much as this news did. Even though we were pregnant with our biological son, we had made a place in our homes and hearts for the child we were going to adopt and it hurt like someone had died. We refocused on our pregnancy and went on to have a healthy baby boy in July, right before my 36th birthday. Two years after that, we welcomed twin babies — the result of transferring the only two embryos we had frozen before our first pregnancy.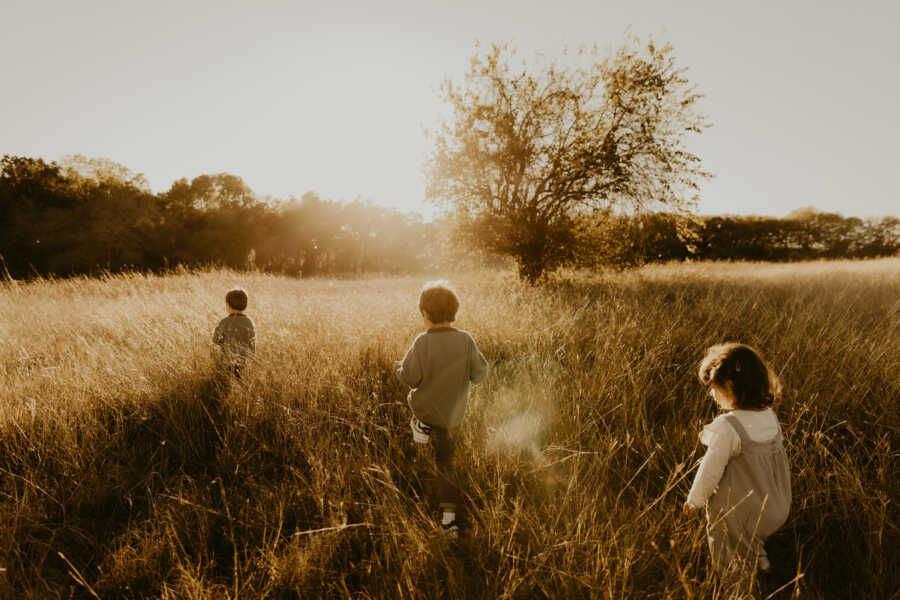 We were complete on paper. Our wildest dreams had come true with the blessing of three beautiful children in just two short years. But my heart still had a defect. I told my husband on my 40th birthday I felt something was missing. He agreed. We prayed about, cried about it, and then called up our adoption agency to let them know we wanted to try again. It sounded crazy to put ourselves possibly in the line of fire again with another failed adoption. Feeling that pain was the worst hurt I have ever felt, but we knew we had room for more love to give in our lives and we went all in.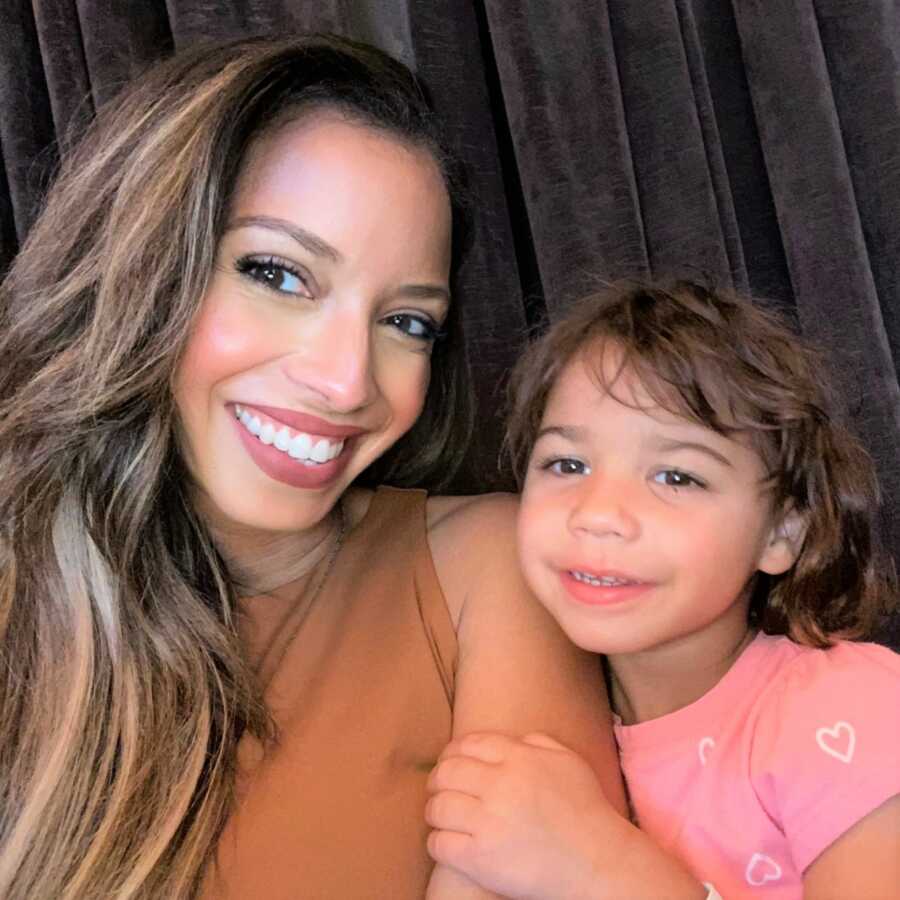 Paperwork on top of more paperwork, social work visits, and a much longer wait time than our first experience. After six months, we both talked about how we would be at peace and plan to close the adoption journey if we had not gotten a call by one year. Why we continued to try to 'plan' things after seeing the glory of God's plan is beyond me. We got a call shortly after that discussion. Our social worker stated we had been matched. A young birth mother was pregnant with a baby girl. Our 3-year-old daughter was in the room when we got the call, and she beamed hearing the news she would have a sister!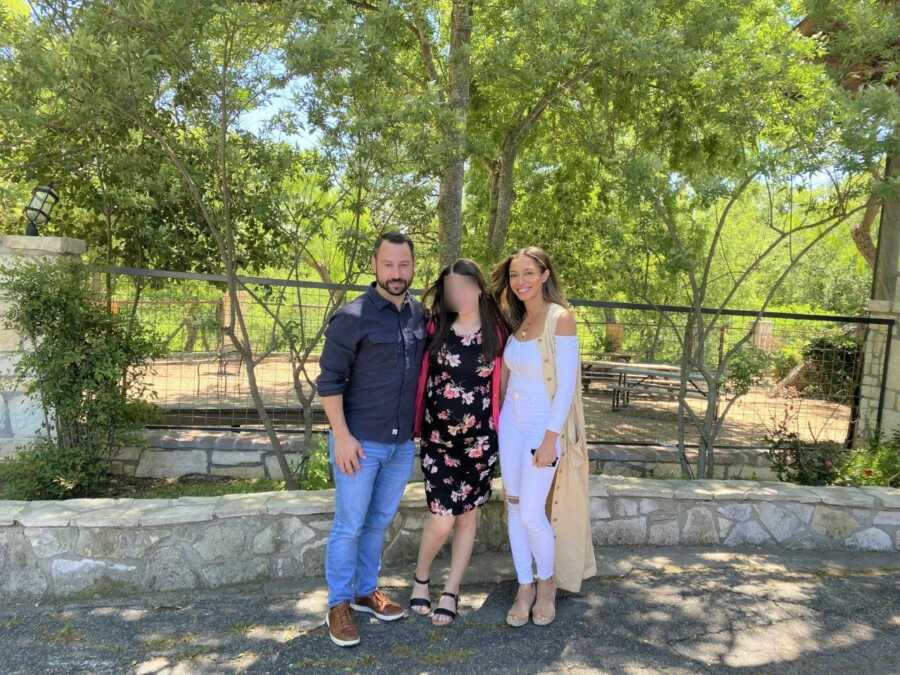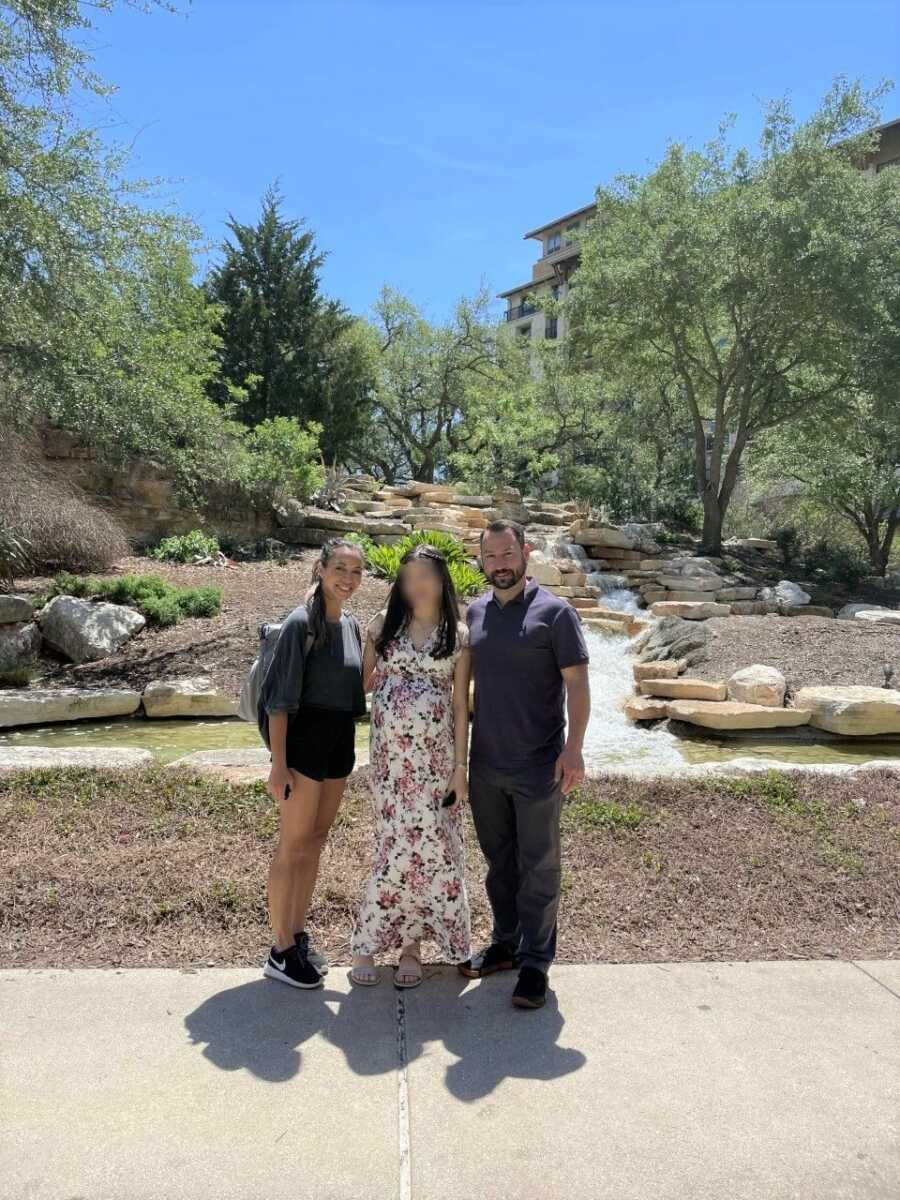 This time it felt right, and from the first day we met our birth mother and her family, I had all the faith our parenthood journey — which started with a failed adoption — would close with a successful one. In April of 2021, we got a call stating the birth mother was in labor. Because of COVID restrictions, we could not be in the delivery room, but met our baby girl shortly thereafter. I thought my heart would explode. There is a quote I absolutely love that states, 'I love you because the entire universe conspired to help me find you.' It was perfectly how I felt looking back at the end of our winding road to becoming parents.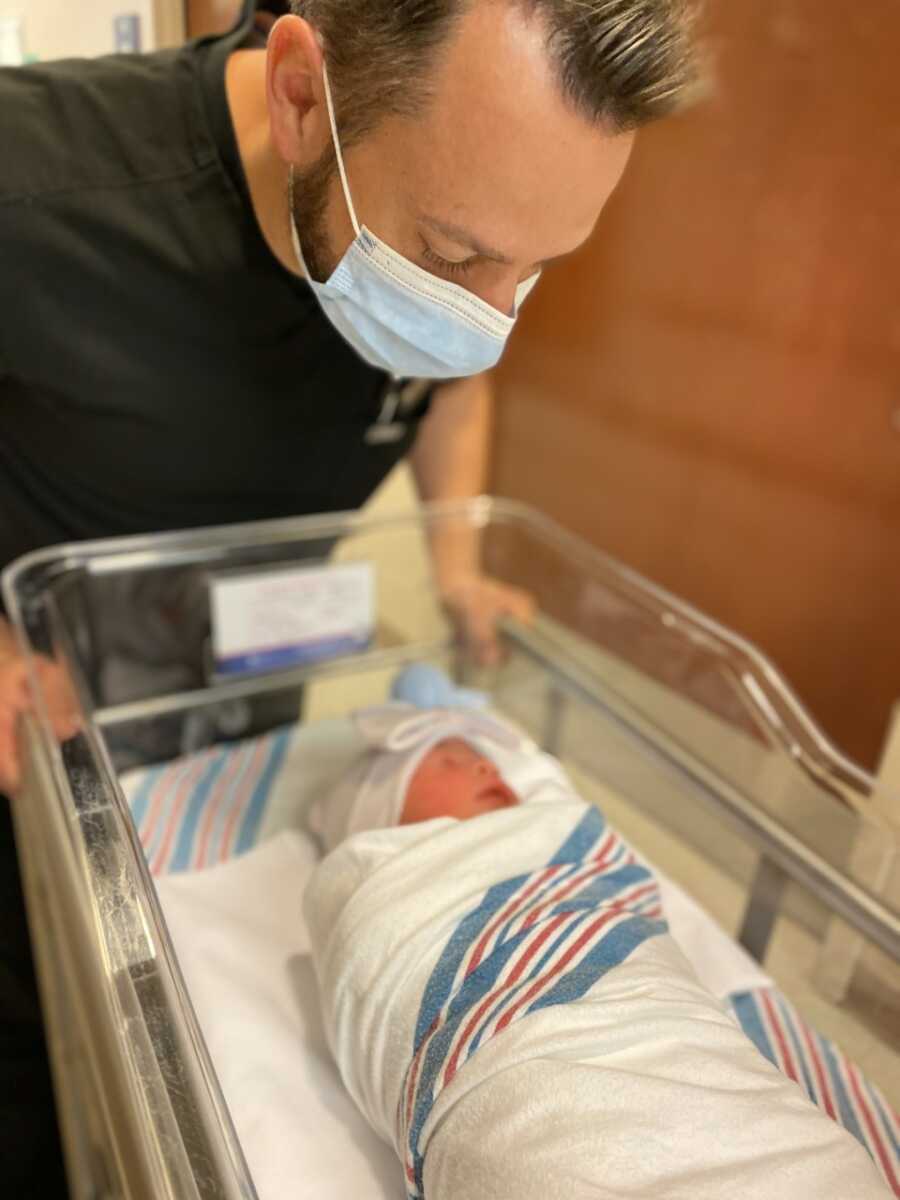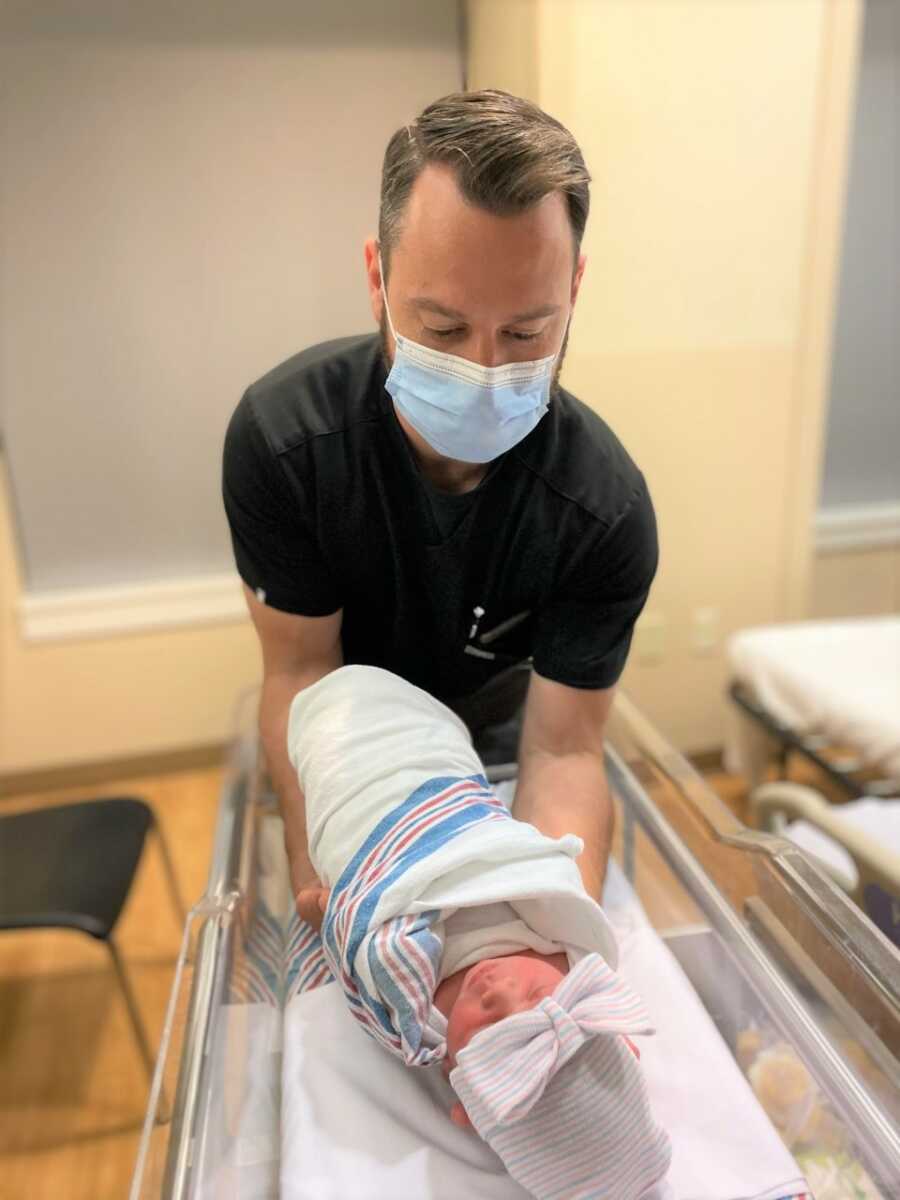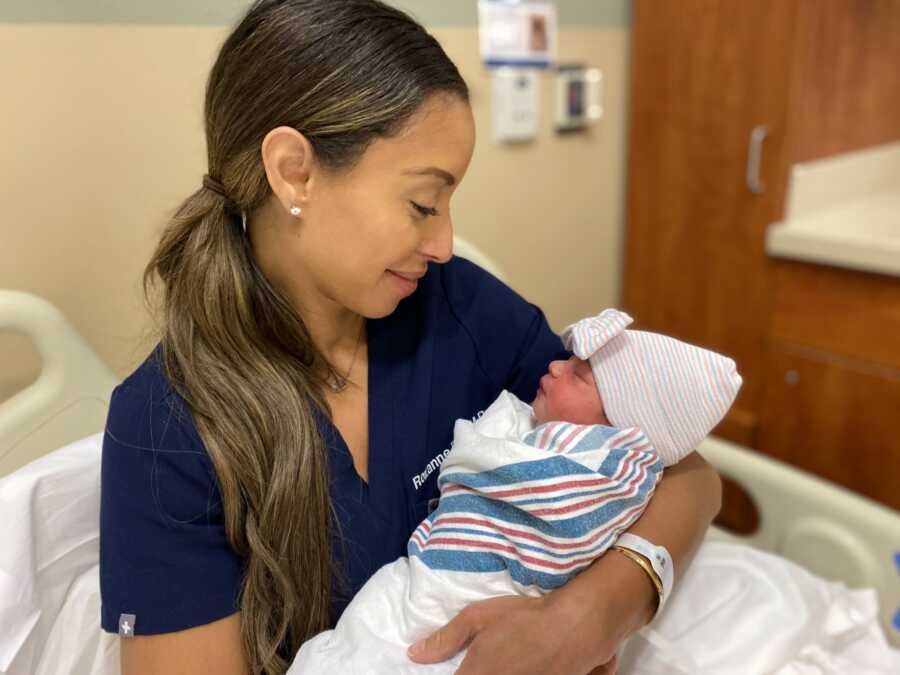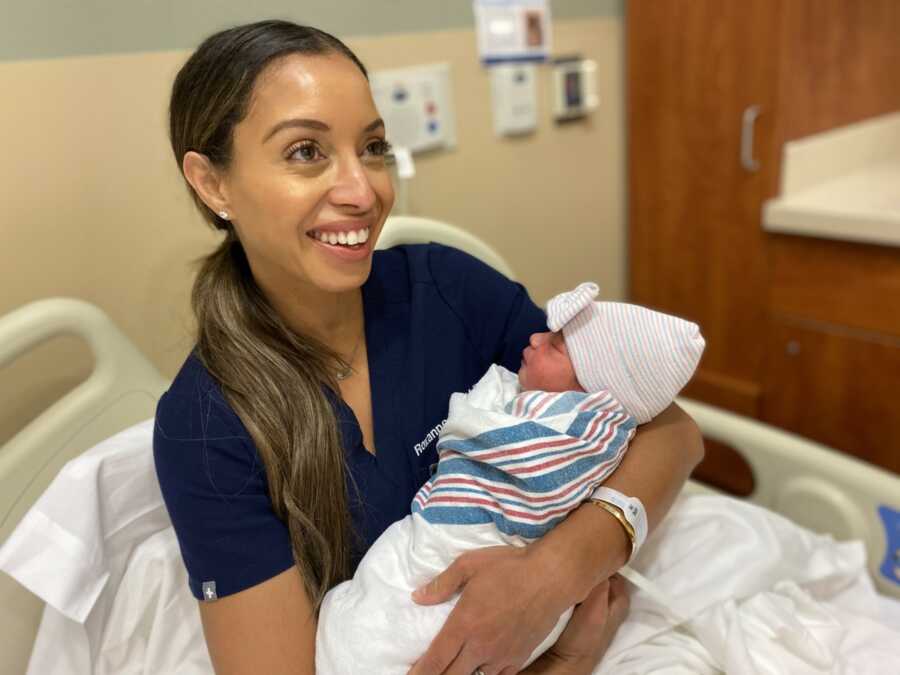 None of our children were born the 'natural' way or how we would have expected to start out on this journey, but such is life. The best-laid plans may not come to fruition, but if the desire in your heart will not easily be snuffed out and you can persevere, you will see you are worthy of your dreams. Most days, as parents to four small children, it is far from easy. But then again, what in our journey to parenthood has been easy? None of it. What in our journey to parenthood has been fulfilling and purposeful? All of it!"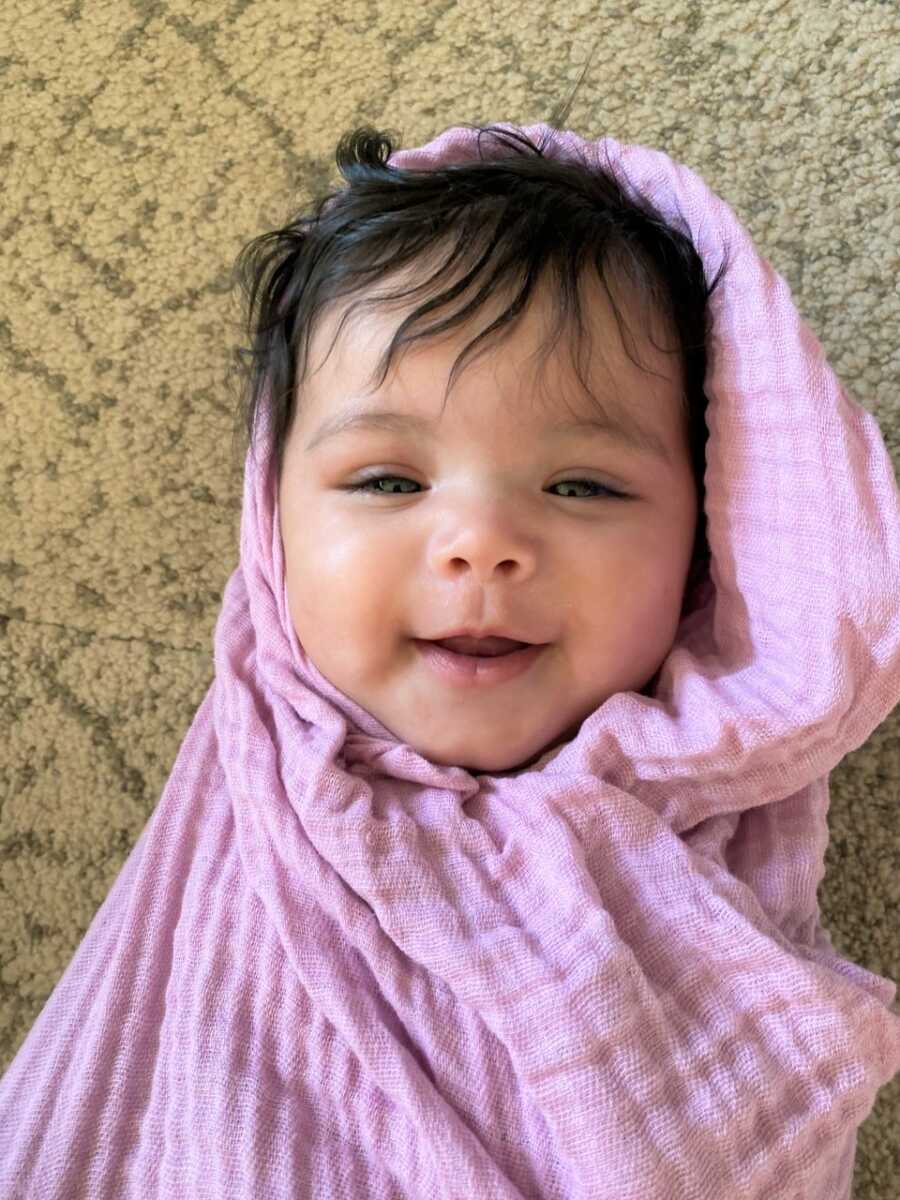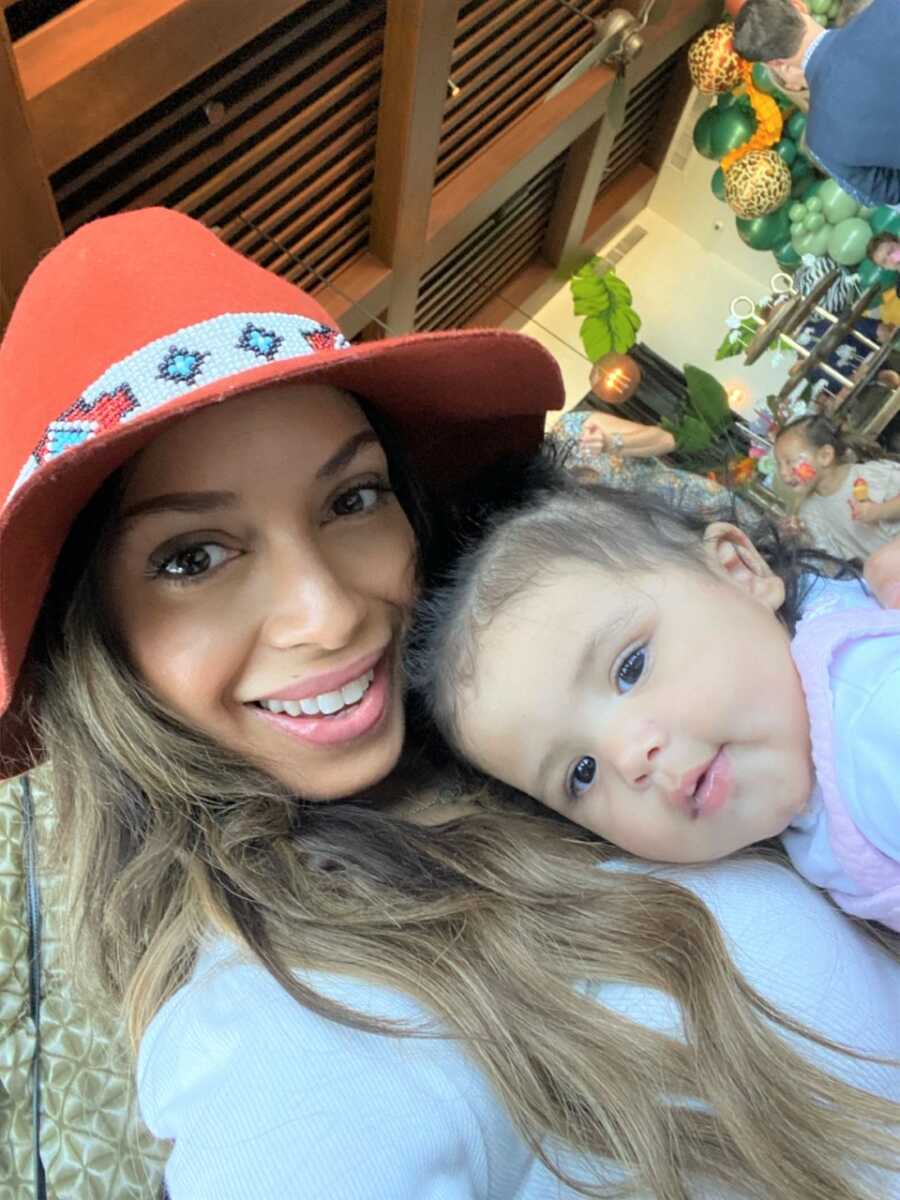 This story was submitted to Love What Matters by Roxanne Pero. You can follow her journey on Instagram. Do you have a similar experience? We'd like to hear your important journey. Submit your own story here, and subscribe to our best stories in our free newsletter here.
Read more stories like this:
'I have a 16-day-old baby girl in the NICU ready to be discharged.' We fell head over heels in love.': After battling infertility and infant loss, couple adopts their 'forever daughter'
'When they laid him on my chest, I was completely silent.': Rainbow baby with rare genetic condition helps mom find new appreciation for life
'Hold her and look at her.' The daughter I thought we'd have died, but my heart melted.': Mom says daughter with Down Syndrome is a 'blessing'
'I was at work when I noticed a strange feeling and excused myself to the restroom. In shock, I found crimson red trickling down my legs.': Mom births preemie rainbow baby with autism
Are you or someone you know looking to adopt? Please SHARE this story on Facebook to make them aware there is a community of support available.