"Between sickness and all this rain we've been experiencing, it has been a tough few weeks for us being cooped up in the house with little escape.
Today we (me and the 2 kids) finally left the house together to go grocery shopping. Not exactly a fun time, but we were all happy to just leave the house and have a change of scenery.
I wasn't there long before an older lady stopped me and asked about the kids: how old they were, how cute they were, etc. My son coughed and she said something about sickness going around.
I told her how it's been a tough time and how relentless the sickness has been. Her next few comments were incredibly ignorant, invalidating, and sad. 'Enjoy them while they are small. It only gets worse.'
I quickly ended the conversation and proceeded to do the grocery shopping. The entire time I kept replaying the crap she'd said to me over and over in my mind.
I was getting worked up but soon realized I just needed to let it go. Her comments were coming from a place of her own experience, and maybe the times she found the most difficult. It had nothing to do with me and my situation.
Sure, she could have used her words more wisely, and maybe next time I'll say something back. But the thing is, we all struggle with different issues.
Maybe some people handle sickness really well and for others, it's the pits.
Maybe some leap back to work and others struggle to do so.
Maybe some breastfed with ease and maybe some felt broken.
Maybe some loved the newborn stage and didn't love the toddler years.
Maybe some transitioned to being a mom easier than others.
You get the gist.
The point is, you're allowed to struggle. We are mothering alone a lot of the time and we cannot possibly enjoy every second. Because doing it alone is hard.
You are allowed to struggle, no matter what season you are in.
When people project their parenting ideals or make insensitive comments, take a breath and recognize it's not about you or your mothering. You are doing the best you can, and the best is all our little ones need."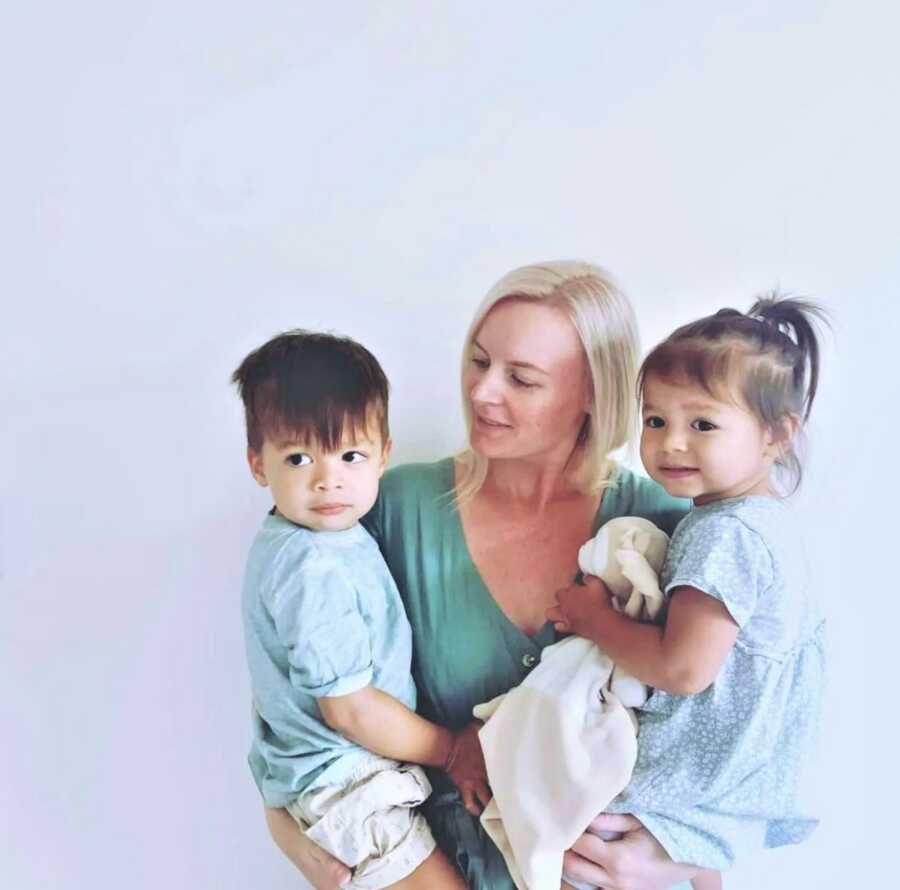 This story was submitted to Love What Matters by Amber-lee Buendicho. You can follow her journey on Instagram. Submit your own story here, and be sure to subscribe to our free email newsletter for our best stories, and YouTube for our best videos.
Read more stories like this:
'When I became a mother, it enveloped my entire being. 4 1/2 years ago, I began rediscovering myself.': Mom of 4 reflects on self-growth in motherhood
5 Tips For Cherishing Motherhood — Even On The Hard Days
Motherhood Is Hard, Let's Stop Pretending It's Not
No Pregnancy Book Could Have Prepared Me For The Emotions Of Motherhood
Do you know someone who could benefit from this story? SHARE this story on Facebook to let others know a community of support is available.