This site contains affiliate links to products. We may receive a commission for purchases made through these links, at no additional cost to you.
Support For Adoptive Families
"Hello! I'm Holly Marlow, parent to both biological and adopted children, and author of various children's books about foster care and adoption, including 'Delly Duck: Why A Little Chick Couldn't Stay With His Birth Mother.' My husband and I have two amazing children – a 6-year-old biological daughter and a 3-year-old adopted son, who has been part of our family for about 2 years.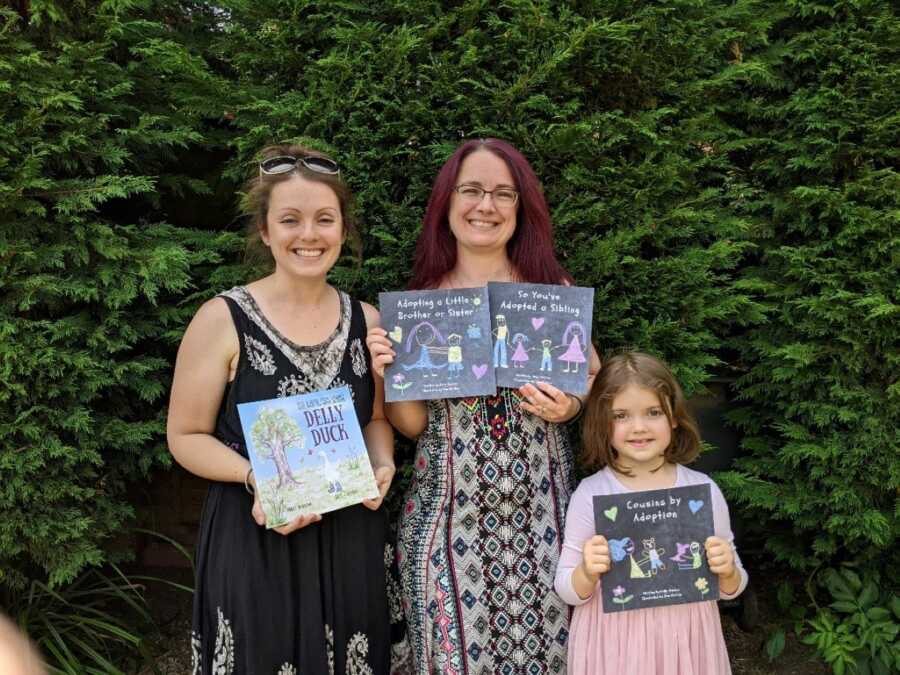 When we were going through the adoption process, we spoke to Zoe a lot about adoption. Zoe asked a TON of questions and was horrified to hear some children can't stay with their birth families. I wanted to support her empathy toward birth families, while also gently helping her understand when children have been taken into foster care, the decision to remove a child from their parents would not have been taken lightly. I usually use stories to help explain difficult and emotive topics, but I couldn't find any books that answered Zoe's questions, so I decided to write my own!
No two adoption stories are the same, so I included a lot of symbolism that the adult reading this story can interpret appropriately when reading it to a child. Delly Duck frequently gets distracted and goes off chasing butterflies, forgetting to look after her egg, then her duckling when it hatches. This frequent distraction may be interpreted as a metaphor for an addiction that existed pre-birth and that Delly sadly does not overcome. Alternatively, it may more simply be interpreted to represent memory and concentration problems that might arise from the birth parent's own traumatic experiences, health issues, or learning disability.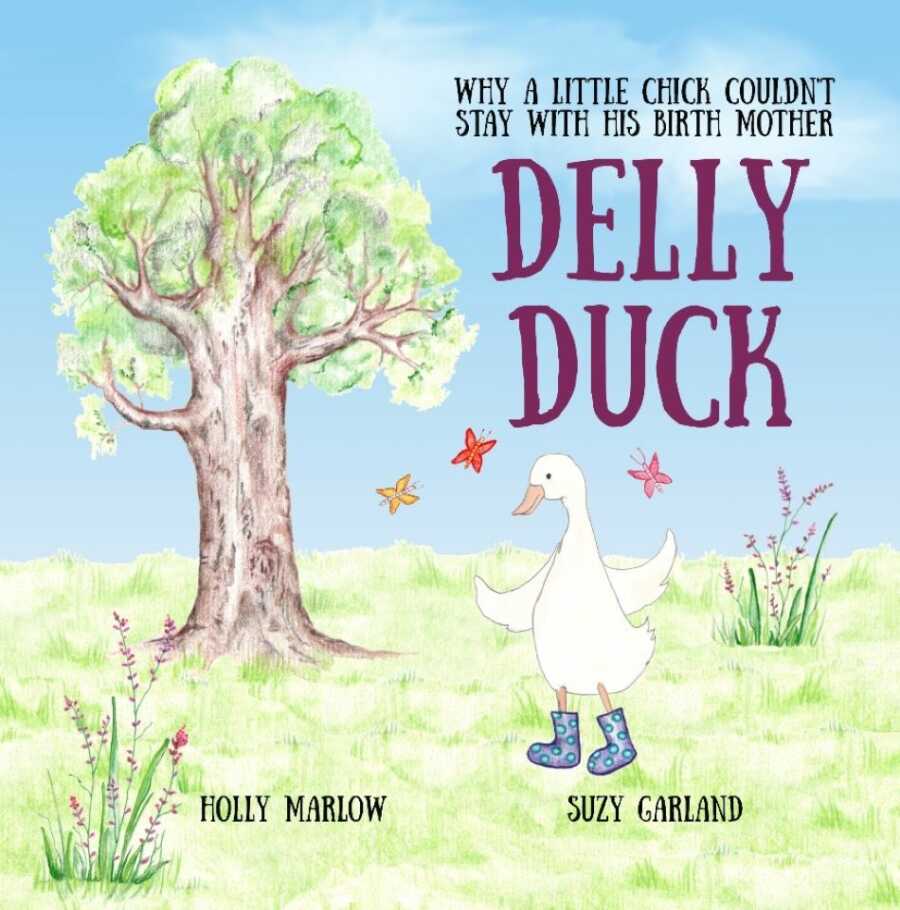 I wanted to ensure the reader developed empathy for the birth parent character. I wanted them to see Delly tried to make some changes (trying to build the nest, for example) and the social worker tried to support her with advice and at times practical help, but sadly it was still not safe for Little Chick to stay with Delly. The story includes a social worker who tries many times to help the birth parent learn how to parent. Delly does try, but either doesn't try enough or cannot manage to change her lifestyle enough to be able to keep her child consistently safe.
I hope other adoptive parents using this book to help their children will use the opportunity to discuss any things birth parents tried to do to keep their children. Hopefully, this will ensure children know they are loved and wanted, as well as show children their adoptive parents do not villainize the birth parents and can be approached to discuss any feelings or questions the child may have about their birth family.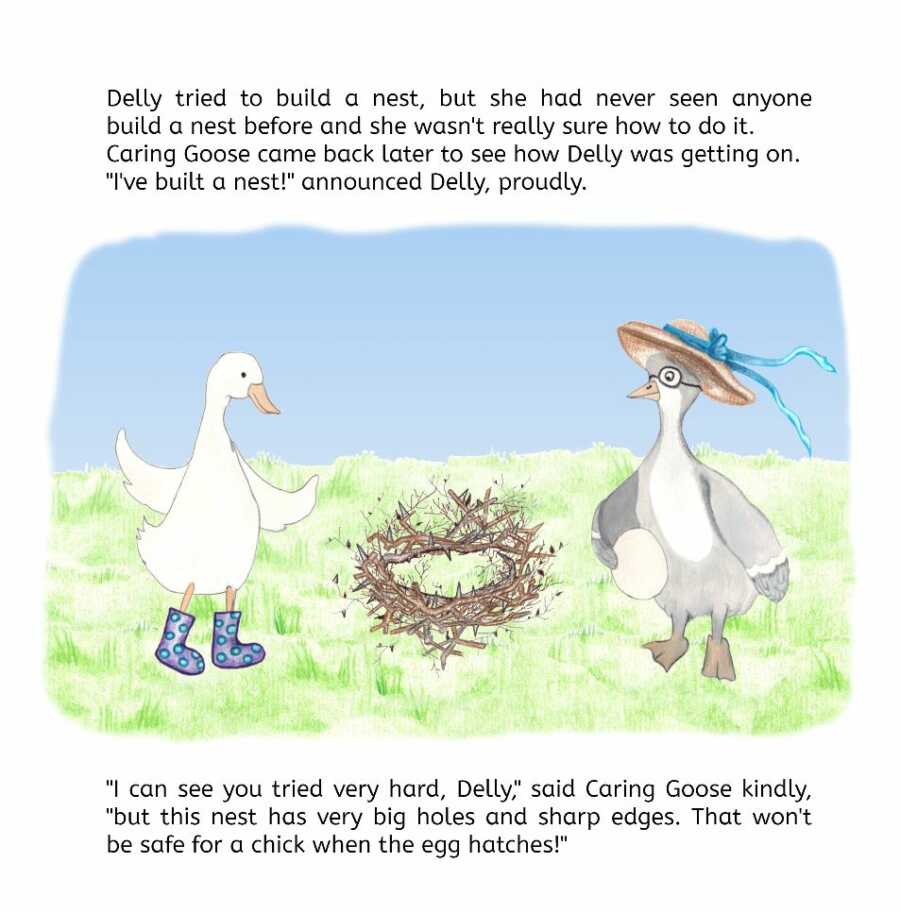 Similarly, I hope parents are using the story to relate to any help and advice social services provided so they can explain the decision to remove a child is not taken lightly and the birth parent should receive a lot of support, as reunification with birth family is always the social worker's primary aim if it's safe for the children.
I found the story helped Zoe make sense of why some children are removed from their birth families, and when it started to receive positive reviews, that spurred me to write some more stories to help children understand and process their feelings about foster care and adoption.
A Book For Every Adoption Story
My second book, 'Adopting a Little Brother or Sister,' is illustrated by my daughter Zoe. I wrote it in the style of a 5-7(ish)-year-old child sharing their experiences. Attempting to create my illustrations, Zoe saw them and insisted on being given a chance to do better. Her drawings were far more adorable! The story is designed to help prepare a child for becoming a big brother or sister through adoption, and touches upon social worker visits and the process of the introduction with the foster family, as well as highlighting some of the frustrations a child may have.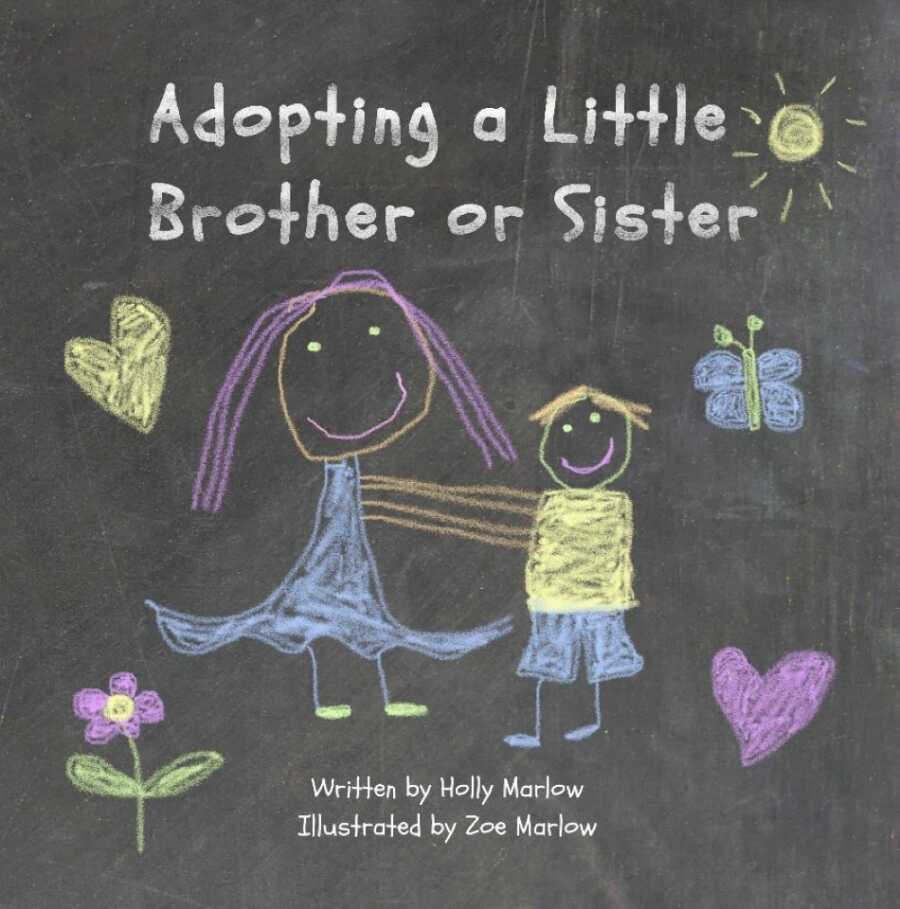 We were soon contacted by several adoptive parents whose biological children were struggling to adjust to their new sibling, so 'So You've Adopted a Sibling' was born. This also features Zoe's drawings and helps children to process some of the emotions and changes to routine they may experience in the early months as a big brother or sister. I've had feedback that social workers and play therapists have been using this when working with families where the biological child in the family is feeling put out by the arrival of their new sibling, so that's incredibly rewarding.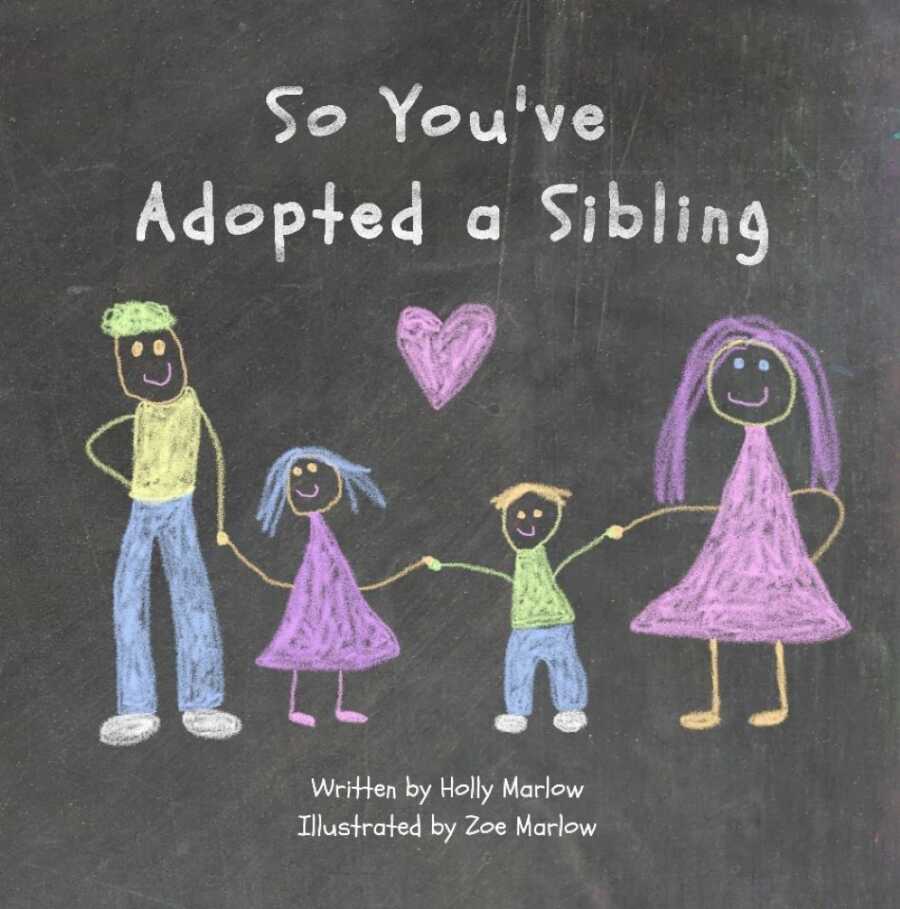 I think adoption adds a layer of complexity to the introduction of a new sibling to the family. The adoptive parents know it's SO important to maintain as much consistency as possible for the adopted child, so sometimes the biological child ends up having to do things a little differently, which is the right thing to do. After all, the adoptee's whole life is changing radically! I wanted to find a way to help those elder siblings cope with the little things changing in their routines, that they might find unsettling or frustrating.
We were also asked by adoptive families to create a cousin version of 'Adopting a Little Brother or Sister,' which is titled 'Cousins by Adoption.'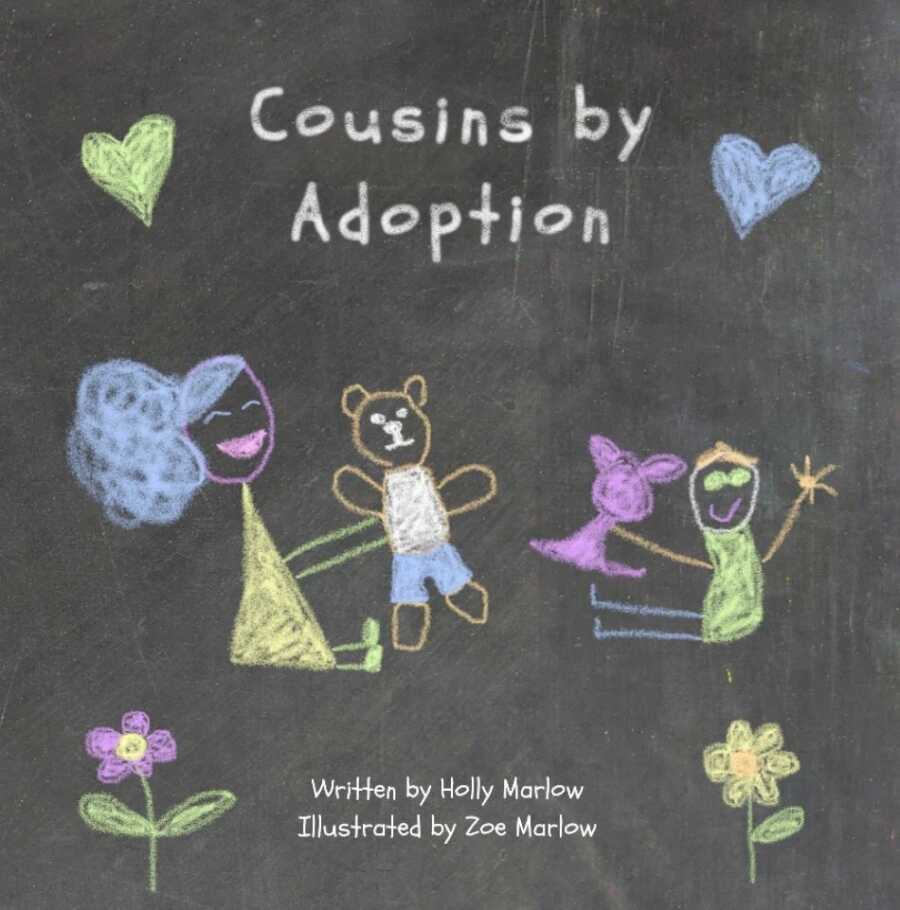 My most recent book, 'Room in the Nest' is a foster care story set in the world of Delly Duck. It covers the family court process, various kinds of care, and outcomes including reunification, kinship care, long-term foster care, and adoption.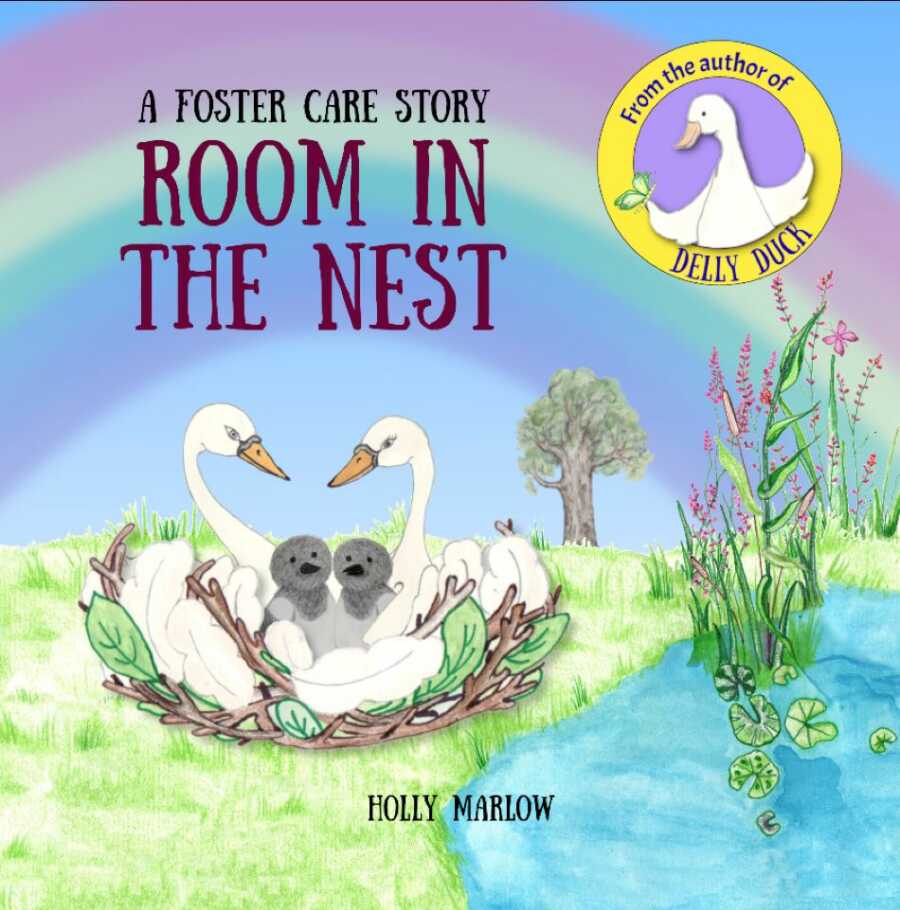 I have quite the list of stories planned now, as there are so many complex situations linked to adoption that are difficult or emotional to explain. I was very fortunate an opportunity arose to take voluntary redundancy from my aerospace and defense job, so instead of returning to work after adoption leave, I have been creating stories and spending more time with my children. I never would have expected my life to take this turn, but I am so grateful it has! I find this incredibly rewarding.
A Finalized Adoption
I get to spend more time with my wonderful children now, as I can write whenever they are at school and preschool or sleeping! I loved my son from the moment I saw him (which I didn't expect – I thought that would grow gradually), but it took a while for my son to accept I am 'Mummy.' Fortunately, we got there, with months of therapeutic parenting and consistency. I do a lot of life story work with my son and find it helps him.
On the day our adoption order was finalized, I got the call while my son was napping and my husband was working. I told Zoe the paperwork was finally complete, and her brother was now OFFICIALLY a Marlow. I didn't expect much of a reaction, but she grabbed my hands and danced me around in circles, cheering excitedly. She was delighted! He woke up soon after and was immediately told his new surname by his very excited sister. Her enthusiasm infected him, and our little 1-year-old ran around with his hands in the air, shouting 'I Marlow!' and grinning the magic smile we are so fortunate to see every day.
It is incredible seeing their bond strengthen over time. Sometimes they even hold hands while they eat their breakfast! They absolutely adore each other. The other day, they were sitting on the hammock in my Mum's garden, and my son turned to me and said, 'I like it when I'm with Zoe.' Zoe laughed and said, 'You're with me all the time! I'm your big sister!' He cheered, 'Yeah, and I'm your small brother!' with such adorable joy!
I'm so, so glad we adopted him. I don't believe my son was 'meant' to be adopted. I can't believe any child is 'meant' to be removed from their biological family. That happens when things go wrong. But I love him incredibly much, as do my husband, daughter, and extended family. The bond between my two children is magical, and although there are painful sides to adoption, I am reminded daily of how fortunate I am I get to see this beautiful part of it up close."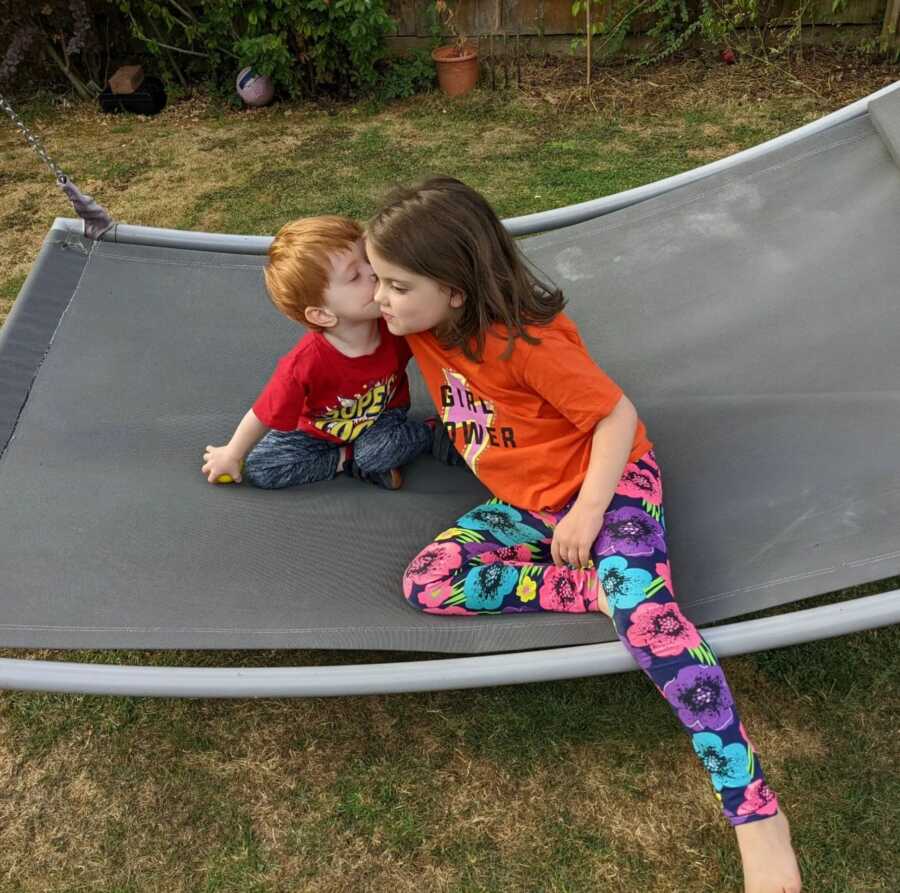 This story was submitted to Love What Matters by Holly Marlow. You can follow her journey on her website  and purchase her books here. Submit your own story here, and be sure to subscribe  to our free email newsletter for our best stories, and YouTube  for our best videos.
Read more stories about adoption here:
'Your daughter is so lucky to have you.' If people knew my story, they'd realize I'm the lucky one.': Single mom shares foster daughter's adoption journey
'I love you,' June said to Ivy before anything else. All our struggles were worth it.': Mom shares beautiful international adoption story
'The adoption lawyer said, 'See you soon!' We both said, 'This is it!' Our family of 6 was complete, or so we thought.': Couple adopt daughter's sister from foster care, 'She's the piece we didn't know we were missing'
'We will not ask our daughter to celebrate when she feels the pangs of grief, nor will we tell her to grieve when she feels like dancing.': Adoptive mom talks giving kids choice to celebrate adoption anniversaries
Do you know someone who could benefit from this story? SHARE this story on Facebook to let others know a community of support is available.