After years of verbal abuse and a messy divorce, Charlie and her children needed a win. Luckily for them, Josh Wallace came into their lives at just the right time. With a boy of his own, Josh immediately accepted Charlie and her children into his life, creating a big, blended family he is grateful for daily.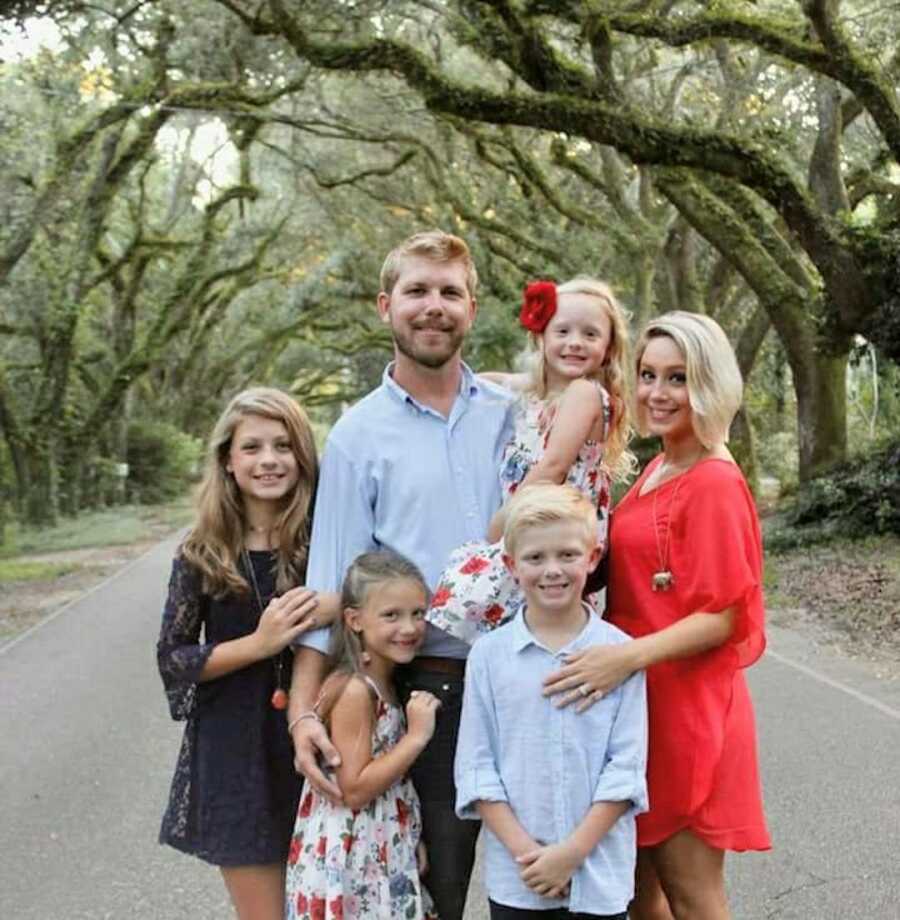 "What is crazy is that we all kind of favored each other. We were like an instant family and it felt so right," Josh tells Love What Matters. "They love me so much and I can see it daily. I am their dad and they treat me like it. I've been through their first boyfriend breakup to serious surgeries."
Building a relationship with each of his children has been an important part of the past years for Josh. He made sure to prioritize their bond, taking each of them out on their own. Beyond their independent relationships, the whole family is close and their time together is truly important to Josh and Charlie.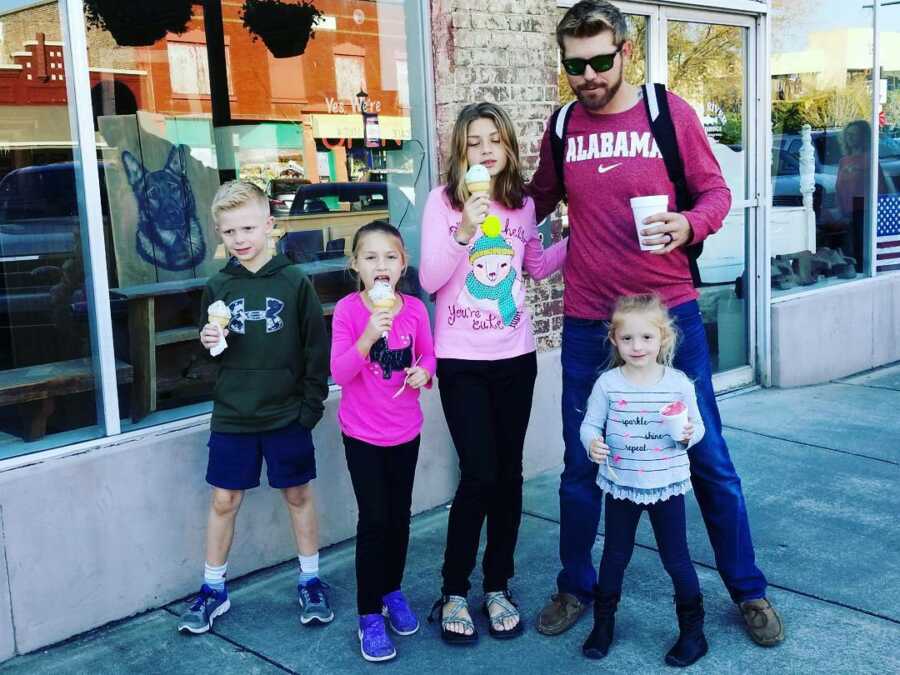 "My wife and I had to upgrade our home due to the size. So we built a new house but didn't have anywhere to go when we sold her house. We decided to rent a condo on the beach because we lived close to Gulf Shores, Alabama," Josh says. "We stayed in two different condos for about 3 months. We would crab hunt, watch the sunset every night and just soak in that memory. Right now I'm teaching my oldest to drive. And I tell you it's a struggle. But that's something I will never forget. We all do TikToks together and when we have family dinner night we tell stories of the situations we have been through as a family."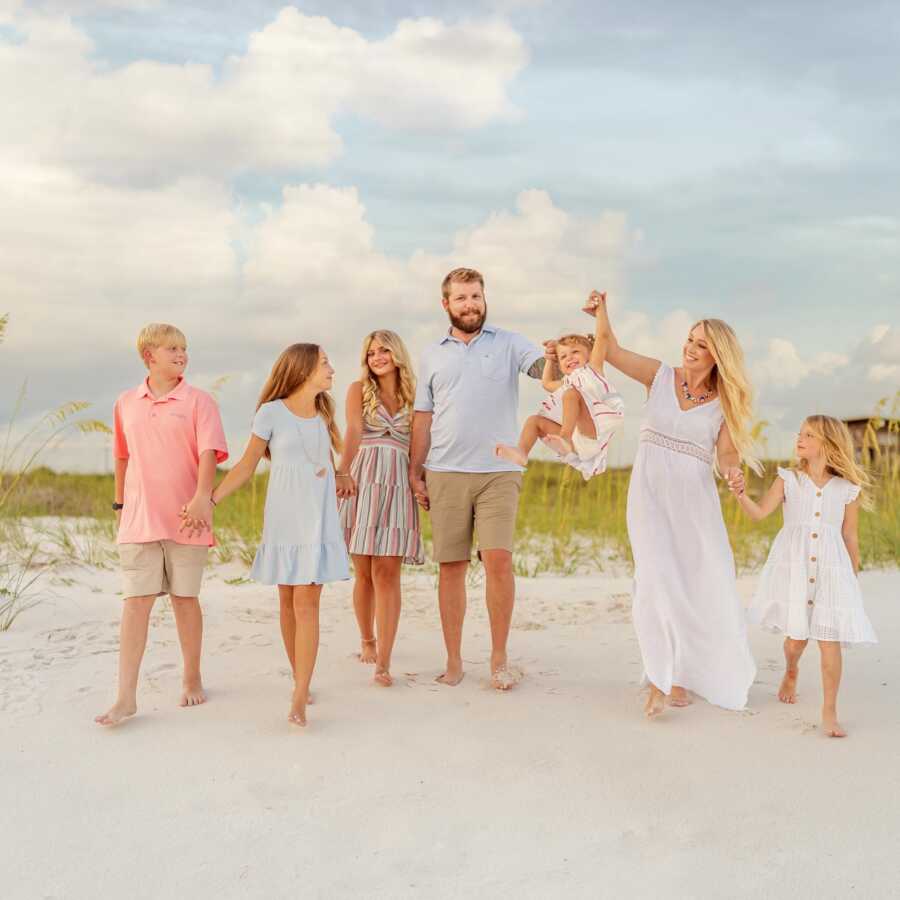 The couple finally decided that their family was complete with the birth of their daughter, who is now three. With siblings from three marriages in the home, the family is connected by the love from parents and siblings.
"I'm very thankful that we have the ability to own a home with enough room for 5 kids and that everybody gets along great," Josh says. "I love how our baby we had together can grow up in this big family and get to create all these memories with her sisters and brother. I know our adventure has just started and I'm so looking forward to more to come with this beautiful blended family."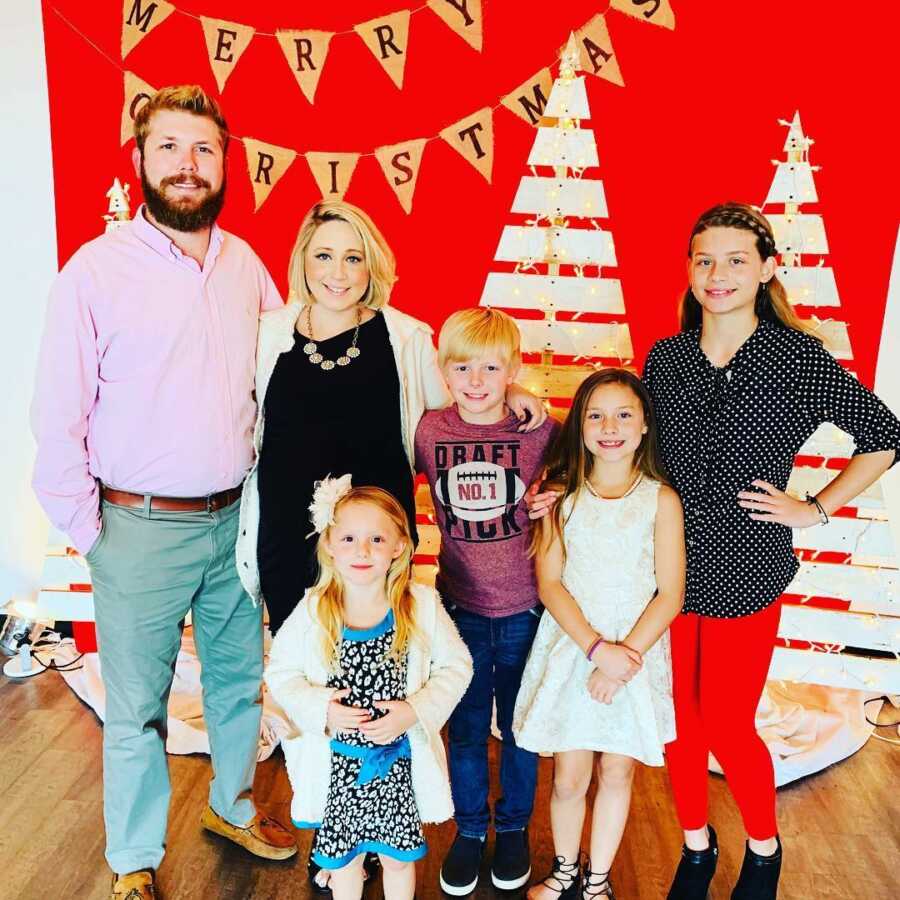 A big reason why the family is able to be so happy, is the genuine love between Josh and Charlie. Charlie's ex-husband caused a lot of difficulties in the beginning, and through their relationship Josh is showing her and their children what real love looks like.
"We have learned anyone can be married but a real marriage does as God wants us to and we put each other before ourselves. Choose to love," Josh tells Love What Matters. "We have so many wonderful memories and want to show our children what a marriage should look like. They have seen us bicker and seen us make up. That is a life lesson all people need to see. Marriage isn't always perfect. You would never have known what my wife has been through because she loves so loud it radiates off her. She has true joy. There can be a happily ever after."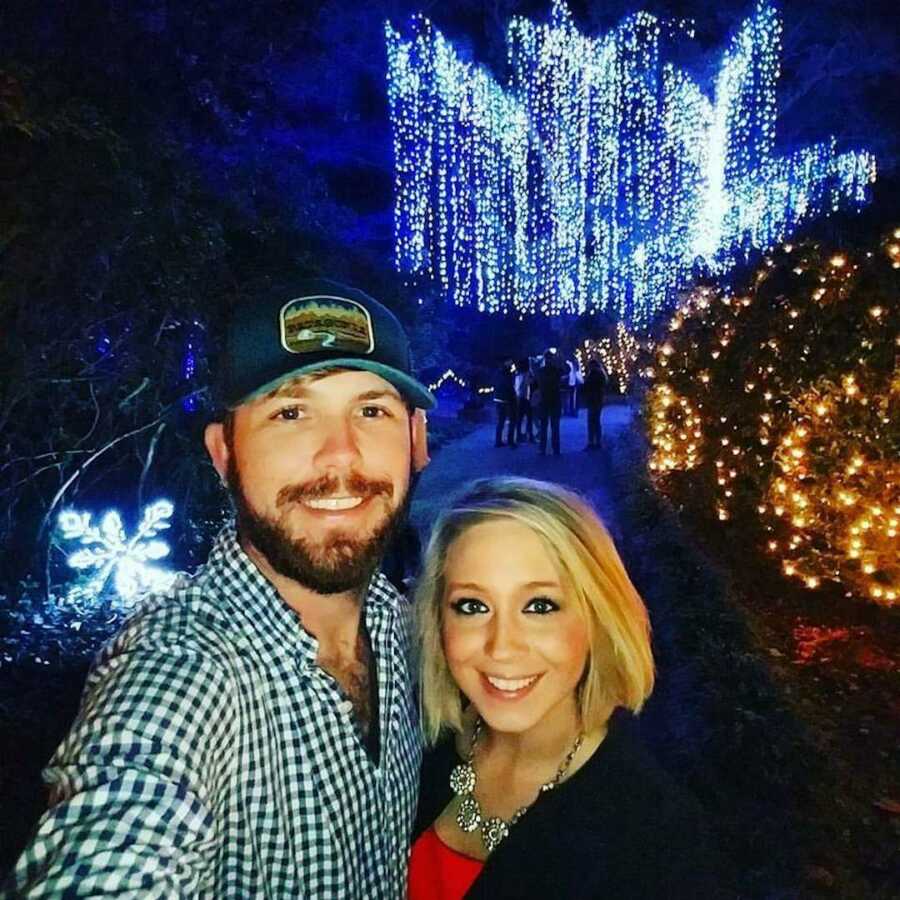 The love and joy that come out of Josh for his family show how good things can be for a family when it's meant to be. It is this love that has kept their blended family together and that will continue to give them lasting memories and relationships with each other.
This article was written exclusively for Love What Matters by Anna Steingruber. You can follow Josh Wallace of Daphne, Alabama on TikTok. Submit your own story here and be sure to subscribe to our free email newsletter for our best stories, and YouTube for our best videos. 
Read More Like This: 
'I want to clean up the toys, but the mess makes it seem like they're still here.': Dad of 3 opens up about co-parenting struggles
'Divorced, I told myself I was done. No more messing up marriages. Then a good friend from high school messaged me.': Woman shares journey to beautifully blended family
'Blended does not equal broken.': Mom recounts beautiful blended family, co-parenting journey
'It was important they knew I was honored to officially be their Stepmom.': Woman shares vows with stepsons on wedding day, reflects on blended family journey
Provide beauty and strength for others.  SHARE this story on Facebook with friends and family.