Disclaimer: This story contains details pertaining to sexual abuse that may be upsetting to some.
Starting A Family
"I always wanted to be a mother. At age 16, I decided to get pregnant with my boyfriend. When it didn't happen right away and he then changed his mind, it absolutely broke my heart. Looking back, I'm grateful it didn't happen then. It wouldn't happen for another 10 years and even then, I still wasn't fully ready or prepared for what motherhood would do to me.
Becoming a mother has been one of the greatest blessings and one of the hardest challenges of my life. And I have had a long list of challenges, longer than most people I've encountered. As I sit here at 31, co-parenting my hyperactive, larger than life, newly 4-year-old (or 48 if you ask him) son, I can't help but take a step back and think…how in the world did I end up here?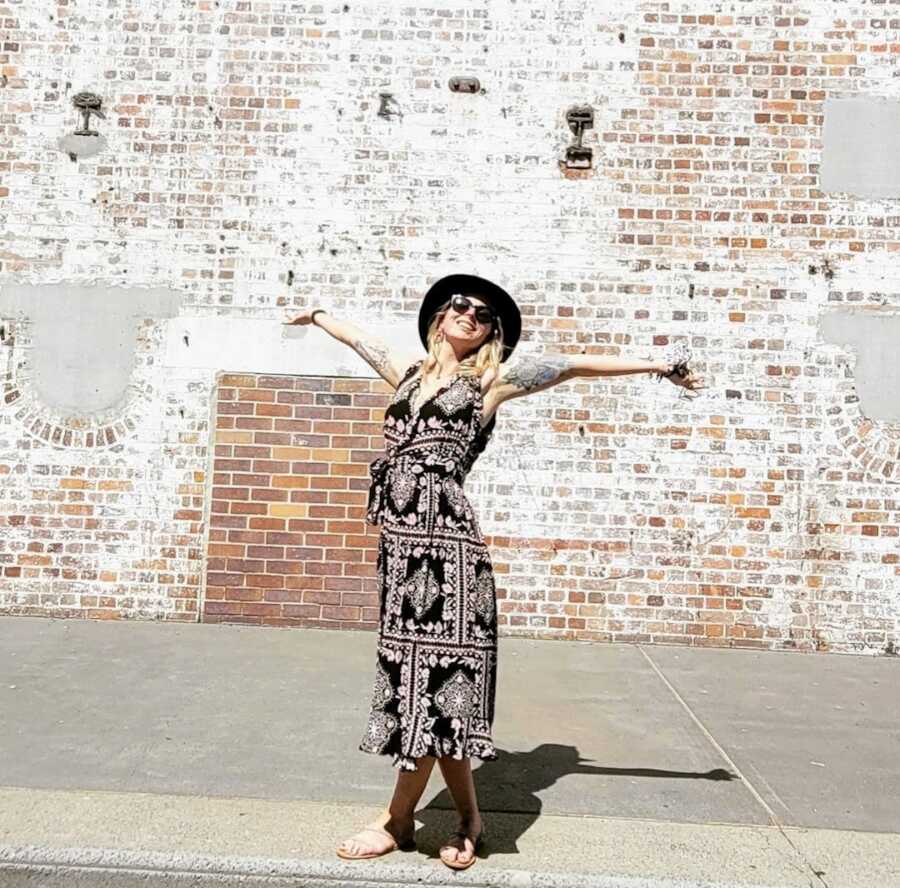 Miscarriages
Falling pregnant wasn't easy for me, with my first miscarriage at 14. I was raped in the back of a van after being drugged by a beach along with one of my best friends at the time. My last memory was inhaling drugs, then hands pressed over my face so I could not breath out, before it all went black. I recall coming to and running through the graveyard in our small town with her beside me. I was crying, and I knew, for her, this was most likely the first time something so awful had happened to her. For me, it wasn't the first and it wouldn't be the last. In that moment I swallowed all my feelings to focus on her and make sure that she was OK and somehow, I got her home.
Neither of us fully understood the extent of what had been done to us until about a week later. At a house party, someone overheard the boys bragging about what they had done. In their twisted minds it was 'consensual,' but to us it was far from it. Around 6 weeks later, my period appeared for the first time since the incident, and I had the heaviest and most painful period of my life with some extra heavy clots. Looking back now, after experiencing multiple miscarriages, I know that was not just a period.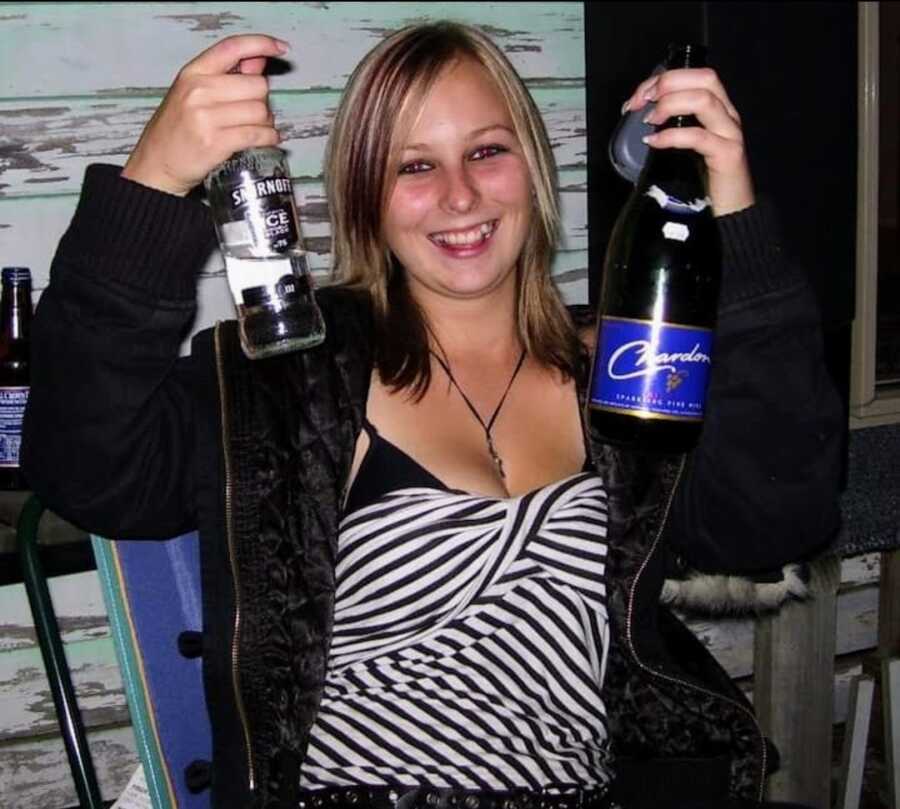 When I was 24, I made the decision with my partner to stop taking oral contraception and if it was meant to be, it was meant to be. We had been together for 3 or 4 years, I felt stable and ready. I was also worried about being an old mother, with my own mother just 23 and my dad 20 when I was born. I already felt behind the curve. It took over a year for me to fall pregnant and each month there was this tiny ball of hope in my heart that would burst every time my period would arrive. I took countless pregnancy tests, and they were always negative. Until it wasn't! I told my partner just before he left to go on tour and showed him the test to prove I wasn't lying. I didn't know it then, but he wasn't overly excited. Kids for him weren't something he ever thought he would have. We told our parents straight away and everyone was excited for us.
A few weeks later, I was on the train home after work. I was heading to the CrossFit gym where I trained and my partner worked. I felt pain and the all too familiar wet feeling. I remember calling my best friend, who tried to keep me calm, telling me bleeding can happen and is normal. I remember sitting on this packed train, begging my baby to hold on and that it was so deeply wanted. I arrived at the gym, and there was so much blood that there was no question. A friend took me to the hospital while my partner worked. He met me there later. I had an ultrasound, and they confirmed the miscarriage.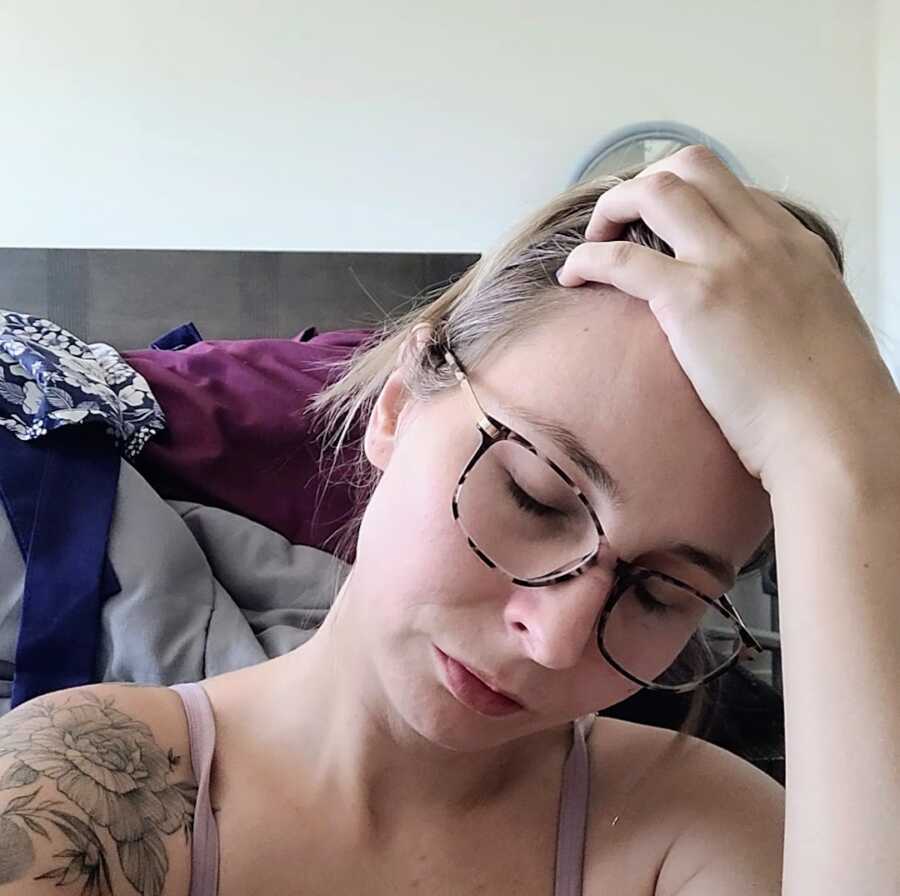 After that, my partner shared he wasn't overly sure about kids, but after losing what could have been, he was sad. So again, we continued with the approach of if it happens, it happens. No protection, but also no intention or planning or ovulation tracking. I then had more miscarriages, which were equally devastating each time. During this time, we were saving to buy our first home. When we spoke with the brokers, we found out we couldn't borrow what we wanted, so we decided to invest in his business and take a 5-week holiday to India and Thailand.
During that trip I spent a lot of time letting go, accepting and grieving. I then had a session with a Reiki practitioner who I had had some previous sessions with in Thailand – Nick. During this session we deep dived into my inner child and did a lot of work around my mother.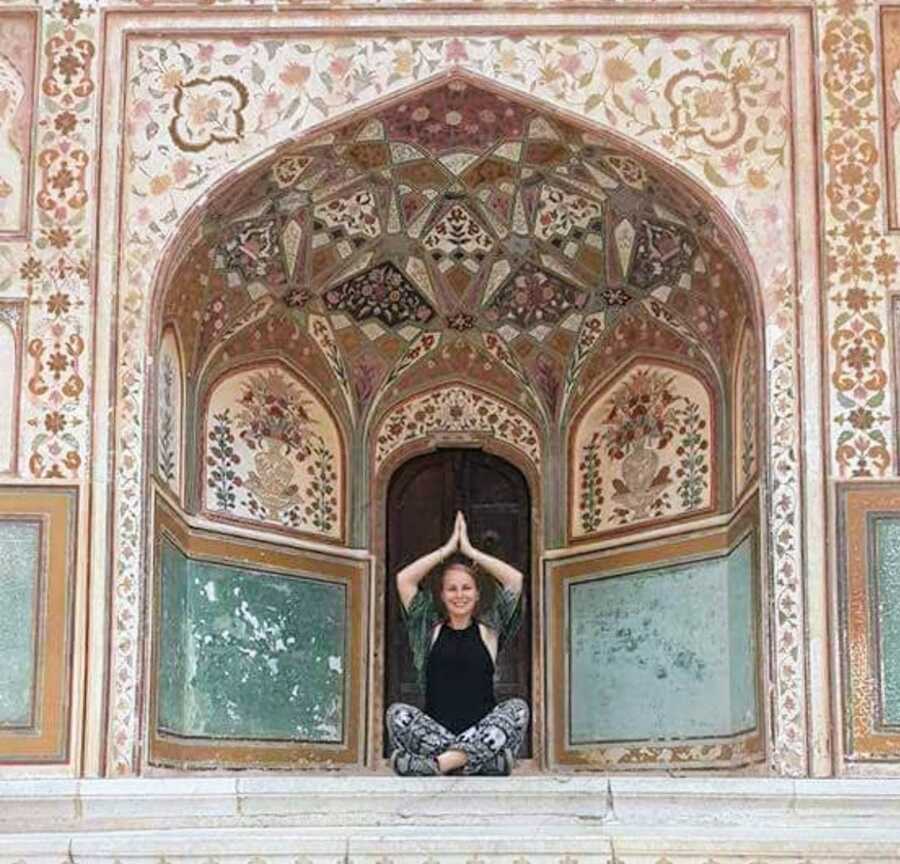 Childhood Abuse
With the healing I have done since, I am able to have empathy for my mother. She did her best with the tools that she had. It doesn't unfortunately take away the damage that was done to me. As a small child I was emotionally neglected, the phrase, 'you know I love you right' is engrained into my brain, not the words 'I love you.' Her temper was explosive, her feelings became my responsibility. I felt like I had to take care of her, and her feelings always came first. Everything was always somehow twisted to make her become the victim. When I was 10, she left her husband, whilst pregnant with my youngest sister. For me, this meant taking on the responsibility of caring for my middle sister who was 18-months-old. Then at around age 12, my mothers' new boyfriend moved in to live with us. His previous wife had left him as she had found him in bed, naked, with their 12-year-old daughter. He was under investigation for sexual abuse. Eventually, Child Protection Services approached my mother and told her that, whilst he was under investigation, he could not live in the house with her and her three young daughters, and if he didn't move out, we would be taken.
She chose to have him stay. My sisters were taken to their fathers, where they stayed until their early teens. I was taken to my dad's, but it was already too late for me. This man had already taken a hold of me. He made me feel loved, important, and special. He was able to manipulate me so much I became a completely different person. I believed I was becoming the grown-up version of myself. Because of this influence, I ended up bouncing around family, my dad, my grandparents, and an uncle. I was so uncontrollable, I ended up in Secure Facilities more than once, a foster home for 9 months, and then one day at school, I was asked to go see the principal. I was met with Social Workers and police, who in front of my friends put me into the back of a police car, took me to the airport, and flew me to a secure facility at the other end of the country. It wasn't until I was separated from him for over 4 months that I realized he had been sexually abusing me, and that a 13-year-old cannot consent to an adult relationship, and sex between a 13-year-old and a 40 plus man was rape.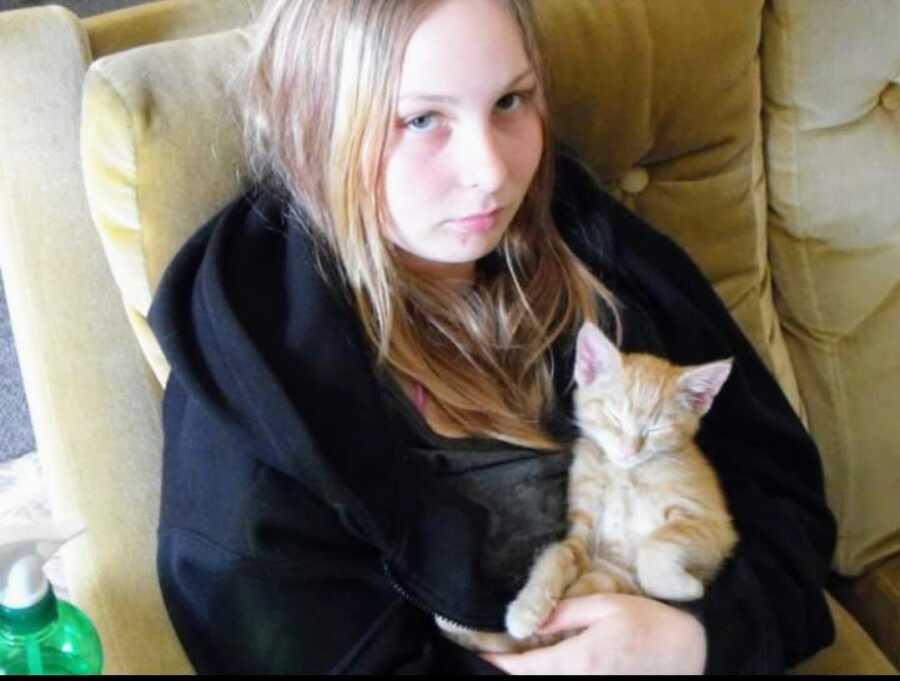 Eventually, I worked my way back to my loving father and family, and then was eventually allowed to live with my mother again, which I desperately wanted. Eventually, after this man went to jail for the sexual abuse of his daughter, I spoke up. I told my mother about it all, all the times he got me drunk and had assaulted me, all the times he would pick me up and do things to me, all the nights he would end up in my bed before going to her. The way he told me if she ever found out, it would destroy her to know he was having an 'affair' with her daughter. She told me she would go visit him in prison the next day and end it. But she didn't; she went out there and came back telling me, 'We believe, that you believe it happened.' Yet again, she chose him over me. Eventually, I ended up moving out of home, bouncing around abusive boyfriends and obsessive girlfriends with drugs, gangs, and alcoholism filling my later teen years.
Eventually at 20, I decided to move countries and flew to Australia with my then boyfriend, the one boyfriend I had had who genuinely loved me and treated me well. Of course, being the way I was, I wasn't able to handle that, so I broke up with him and went on a wild rampage, eventually finding my son's father at 21.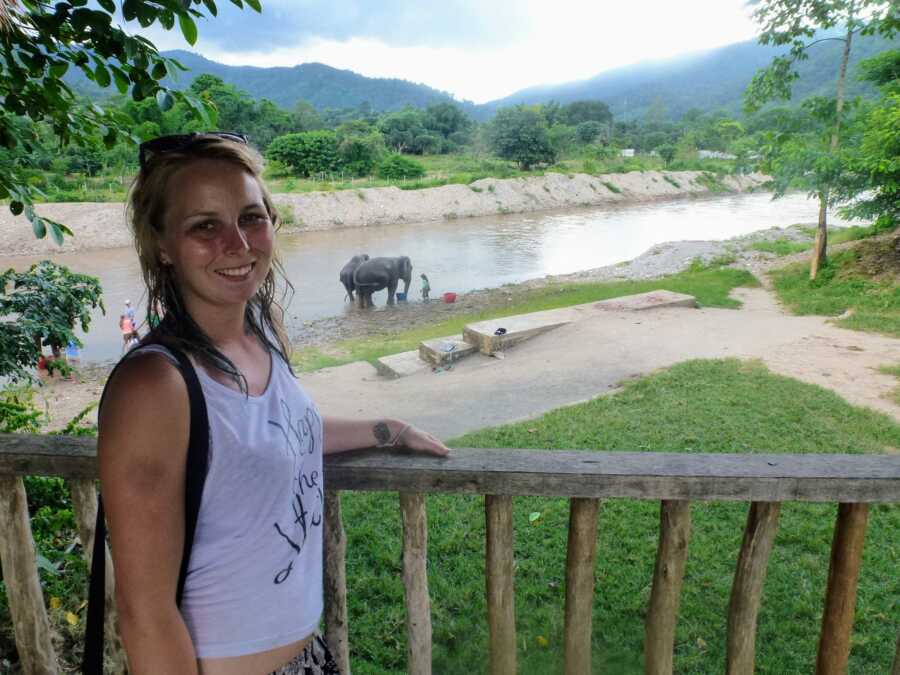 So there I was in Thailand, doing all this inner child work when I realized my main trauma wasn't centered around this man who sexually abused me as a child, or the men who raped me, or the ones who beat me. No, it was centered around my mother who abandoned me and who chose my abuser over me. A woman who looked the other way despite all the signs.
I had this incredible moment in Thailand where I put all the feelings and memories of her into a box and set that box on fire, letting go of her as a mother. As far as I am concerned, I never really had a mother. Afterwards, I felt this intense stabbing vibration in my right ovary, which then traveled down my leg and out my foot. I got back to Australia a week or so later, had the most intense period of my life, and then fell pregnant with my son.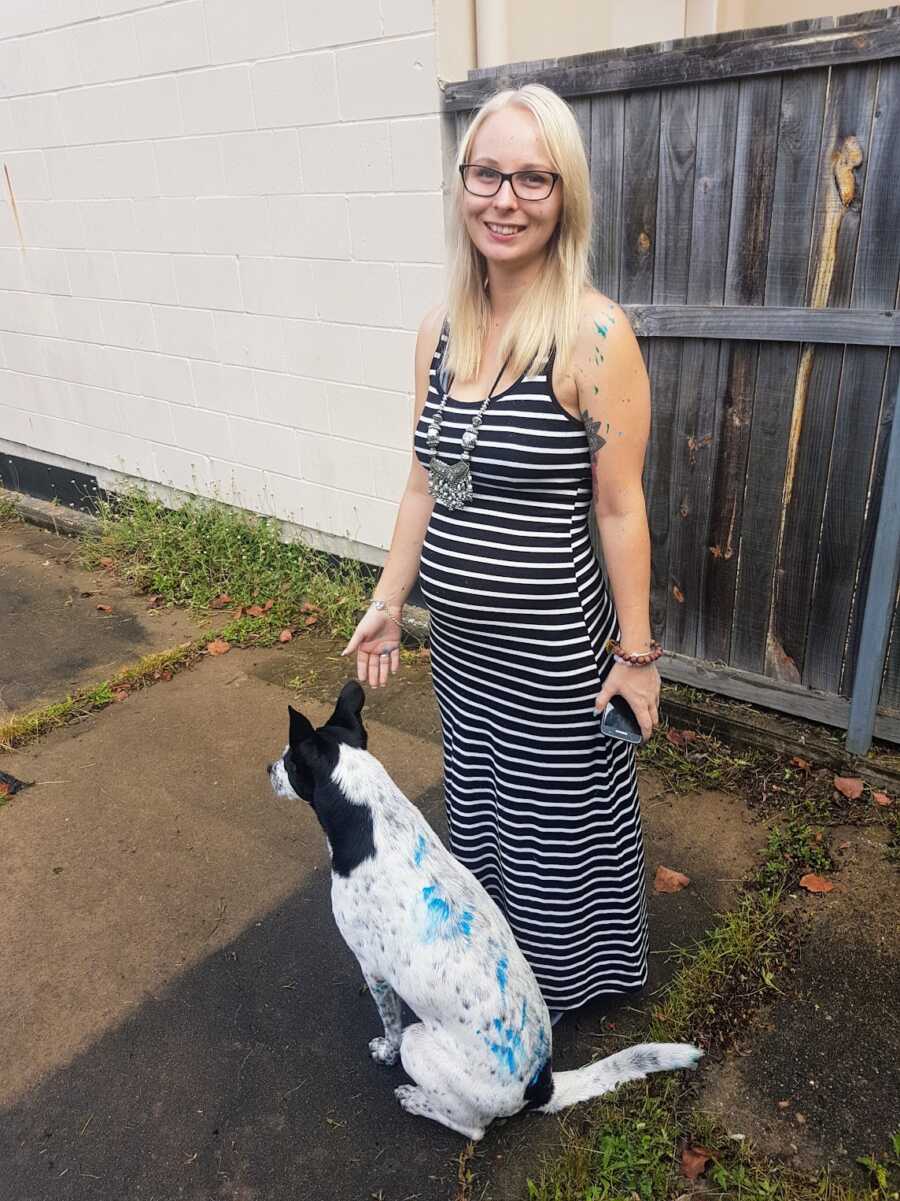 Pre and Postpartum
I had a fairly uneventful pregnancy and a less than pleasant birth which went for 5 days and ended up with the two of us nearly dying and needing to stay in NICU for 5 days. I went home with this tiny human I had begged so long for and was left with this feeling of absolute fear and anger. I was so afraid something would happen, so afraid he would die, or I would be a horrible mother. That I would do my absolute best but still have him taken away from me. Every car that pulled up, I was convinced was child safety coming to take him from me. Every time I got frustrated, I would hear my mother's voice come out of mouth and feel disgusted I could feel the way I did about something so small, precious, and innocent.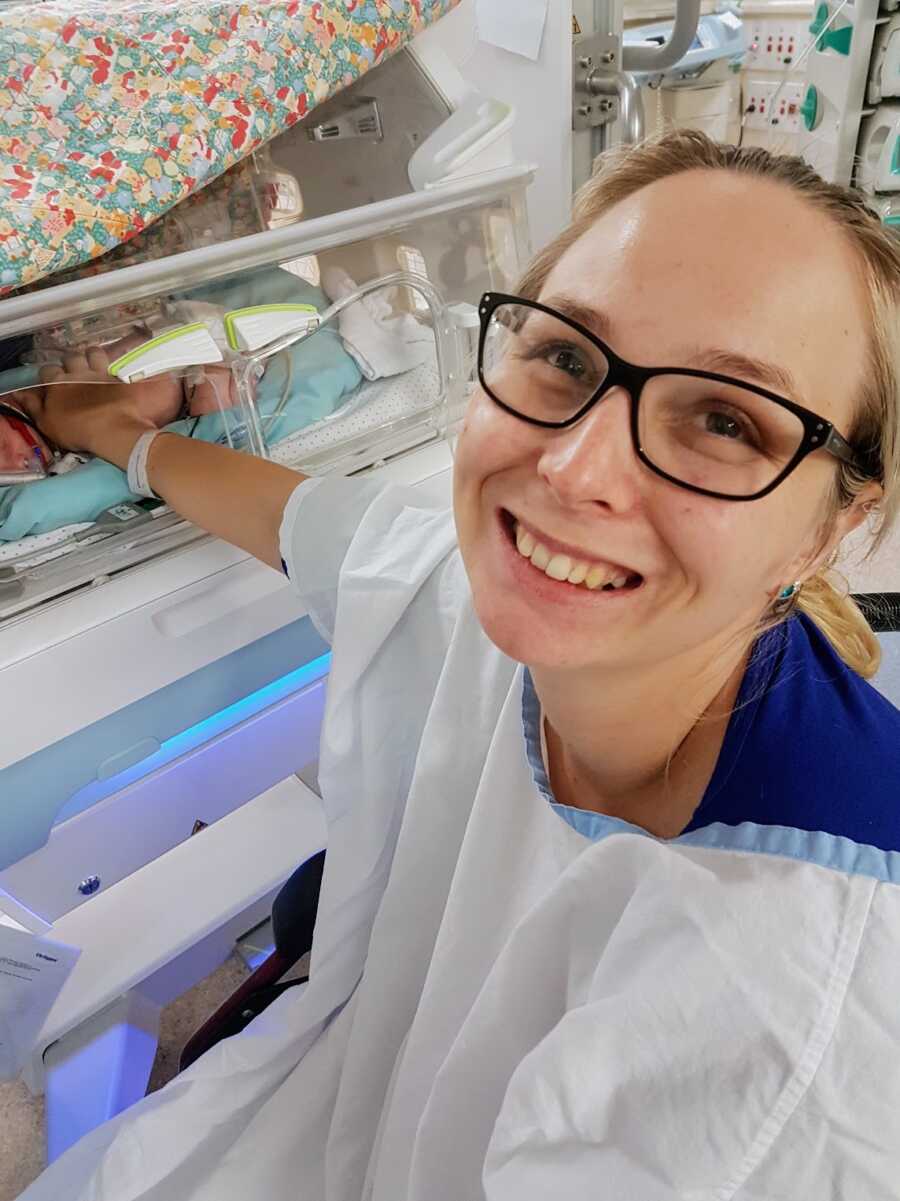 I had this bubbling rage under the surface I didn't know what to do with. I'd never allowed myself to feel anger before. And now there it was, just under the surface, exploding without predictability. I began to have all these feelings of anger towards my own mother, becoming a mother myself highlighted just how bad it had been. I could not comprehend how someone could allow those things to happen to the child they created. I had no idea what postpartum anxiety/rage was, had no idea that becoming a mother would open all these childhood wounds, and no idea the amount of anger I had kept locked away.
When my son was 18-months-old, my partner, his father, made the decision to end our relationship. I was completely blindsided, heartbroken, and afraid. I was faced with having to do this completely alone, and having to be away from my tiny human for possibly 50% of his life with no say, no way to ensure his safety, and no way to change it. Not only did I have the heartbreak from the man who I thought was the love of my life, I also had the heartbreak of the family I'd worked so hard to create being ripped apart and my son being away from me – my greatest fear.
Co-Parenting Journey
We have now been separated nearly 2.5 years, and I've been navigating co-parenting alongside healing my own trauma in the time of a global pandemic, all whilst working a nearly full-time corporate senior management job. I can say as of right now, I am the most me I've ever been. The time away from my son when he is with his father, despite the fact it breaks my heart every single time, has allowed me the space to heal myself to be the best version of me and show up as the best mother I can be.
I was not prepared for how motherhood would trigger my trauma, from the constant need to be touched, to the demands of managing another humans' emotions. The lack of autonomy and the constant fear my actions are having a lifelong impact and potentially traumatizing him inadvertently – it's a lot. I found solace in the online space, found other mothers sharing their raw honesty, and felt inspired to do the same. I think that if I had known becoming a mother would trigger and unlock as much as it did, I not only wouldn't have felt so alone and like a monster, but I could also have started my healing journey before being pregnant. I read pregnancy books and baby books, toddler tactics etc, but nothing out there on mothering after trauma. I didn't even know to look.
I hope with my page to change that. I want to let anyone who is currently feeling this way starting this journey to know that you are not alone; you are not a monster, and you are the best mother for your precious child."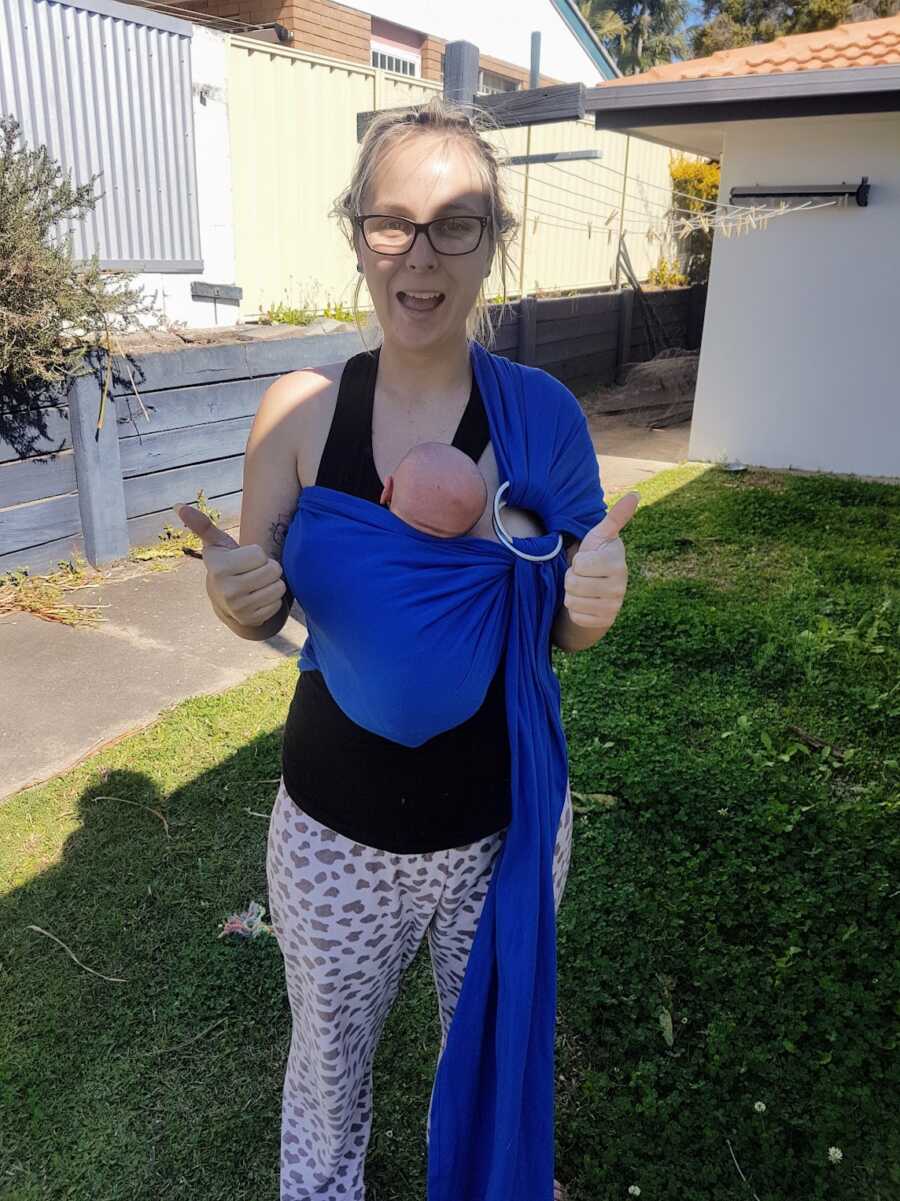 This story was submitted to Love What Matters by Emma Wade of QLD, Australia. You can follow her journey on Instagram. Submit your own story here, and be sure to subscribe to our free email newsletter for our best stories, and YouTube for our best videos.
Read more stories like this here:
'I'm no longer that angry little girl who was hurt. With my mom, it's like it never happened.': Abuse survivor adopted as adult finally has loving mother relationship
'I'm going to come back and take you to Mexico.' She needed TOTAL control. I gave all I was willing to give.': Woman says mother 'showed her which path NOT to take' after years of abuse
Please Stop Judging Women For Complaining About Motherhood
'People always tell me how lucky I am to be a stay-at-home mom. All I can think is, 'Then why do I feel so f*cking lonely all the time?': Woman shares candid reality of being a stay-at-home parent
Do you know someone who could benefit from reading this? SHARE this story on Facebook with family and friends.