Life Growing Up
"I always knew that I wanted to be a mother, but I didn't know how I would get there. Diagnosed with severe migraines in 2nd grade and epilepsy in 6th grade, I often wondered if having children would be in my future.
I grew up as the oldest of three children to high school sweethearts. My Dad medically retired from the Air Force when I was in elementary school and turned his career in meteorology into a TV news meteorologist. He worked tirelessly starting in one market and moving his way up while my mother worked both in at out of the home depending on where we were.
Growing up, we moved roughly every 2-3 years. While at the time I was not fond of that, as an adult I am happy with the experience. It taught me to be ok with being uncomfortable, to learn how to make friends, and to appreciate new places.
My parents always shaped every move as another adventure. In the 4th grade my family moved to the Tri-Cities, my Dad started his first TV job as a news meteorologist, I started a new school, and we found a new church. This is where we would meet my husband's family. 
My parents became friends with many people at this small local church, we even went on family vacations together. It was some of the fondest memories I look back on. However, one family in particular, my parents just really clicked with.
When we had to move away two years later, our families kept in contact. We still got together. We could pick up as if no time had passed.
Starting My Family
Fast forward many years later, I was about to head into my first year at Washington State University when I mentioned to a mutual friend, that I always did have a crush on that guy since childhood. Well with the secret out, the rest is history.
Nash and I dated and were engaged through college and married my last year. During that last year, we had some serious conversations regarding creating a family.
I shared with him my concerns about pregnancy and things that my doctor had mentioned, but more importantly, I shared with him that I had always felt a pull toward adoption. Whether or not we could have kids, adoption would still be on my heart, however, at that point in my life, I did not know what I was coming down the road. Neither of us could have. 
As God would have it, we had three healthy children, the good old-fashioned way. No major, long-lasting problems, that any other epileptic who is pregnant doesn't have to face.
I had researched early on into foreign adoption. I have cousins that were adopted overseas, so that was not a strange concept to my husband and I at all. Unfortunately, my experience when doing research on the matter was not a pleasant one.
As I sit here and write this now, my hope is that the process is changing. I first sent an email to someone involved in adoptions from China, but I did have to disclose that I had epilepsy.
The response I received was that we would be able to qualify to adopt 'another epileptic or lesser quality child.' This was probably 15 years ago when I investigated foreign adoptions, but the words still ring clearly. This is only one example from one country, but we watched the door to foreign adoption close right in front of us.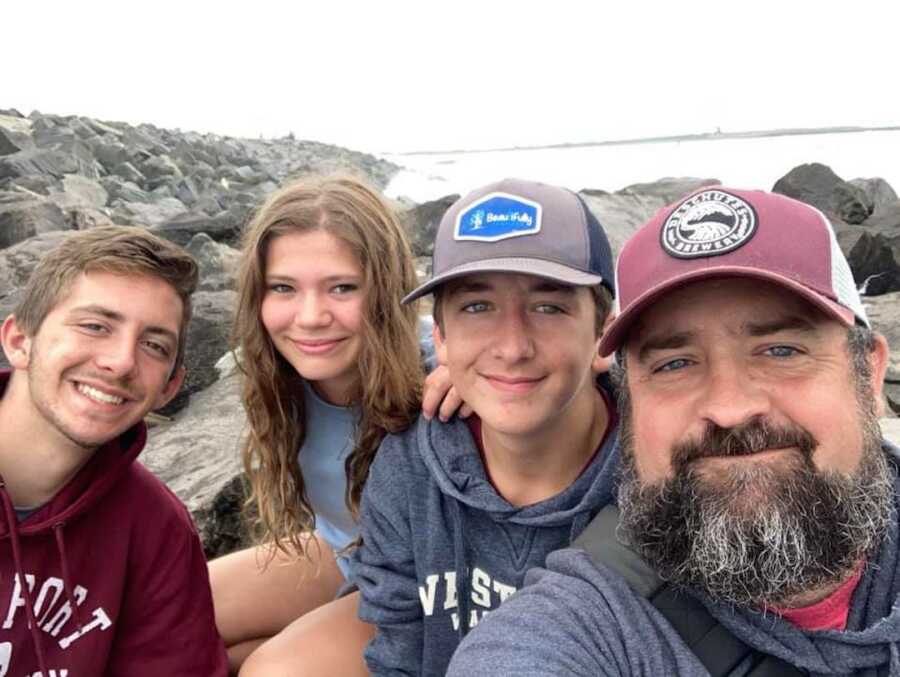 Wanting To Adopt
Time passed on, and for a while, I thought maybe that was the end of my journey with adoption. Somehow, there was still a nagging feeling in the back of my mind that this was not over just yet. I just couldn't understand why.
The only other kind of adoption I knew of was domestic, which meant from foster care. The thought of bringing those kids into my quiet little home made me, well, uneasy.
And you know what. I was right to feel uneasy. 
I was about to watch my heart break right open with love that I had never known could exist.
I was about to have the blinders lifted from my eyes, and they could never be placed over them again!
I was about to see, hear, and experience things that only happened in those horribly sad movies, but didn't happen in real life, because nobody is that horrid.
I was about to walk with children through their nightmares, fight alongside them, and scare away the monsters that lurk for them when it is dark and cold outside. My experience in motherhood before had been beautiful, full of joy and laughter.
This too was going to be beautiful but in a very different way. In the beauty from ashes sort of way. 
In our town, it is not uncommon to see signs on the side of the road for various things. Announcing upcoming holiday bazaars, and sports sign-ups.
However, one day on my way to Target, I noticed a sign that simply said, 'Foster parents needed. Call….' then listed a local phone number. I thought, wow, that's sort of weird. Then it was out of my mind.
A few weeks later, I was in a restaurant and saw another sign. I again didn't give it much attention, but this time it didn't leave my mind. Well before we knew it, we were taking classes and doing training.
We even filled out the paperwork, then put it on the shelf. Until 2012. 
Our Start In Foster Care
In 2012 our world was turned upside down. In May of that year, an aunt that I love quite dearly passed away from cancer. She was finishing up her degree in social work, and while she and I had many conversations, one always stuck out to me.
We were discussing children in care having to carry their entire life around in a hefty bag. We both couldn't believe that in this country, there hasn't been more done about that yet. My nonprofit, Beautifully Inspired, was born in that conversation.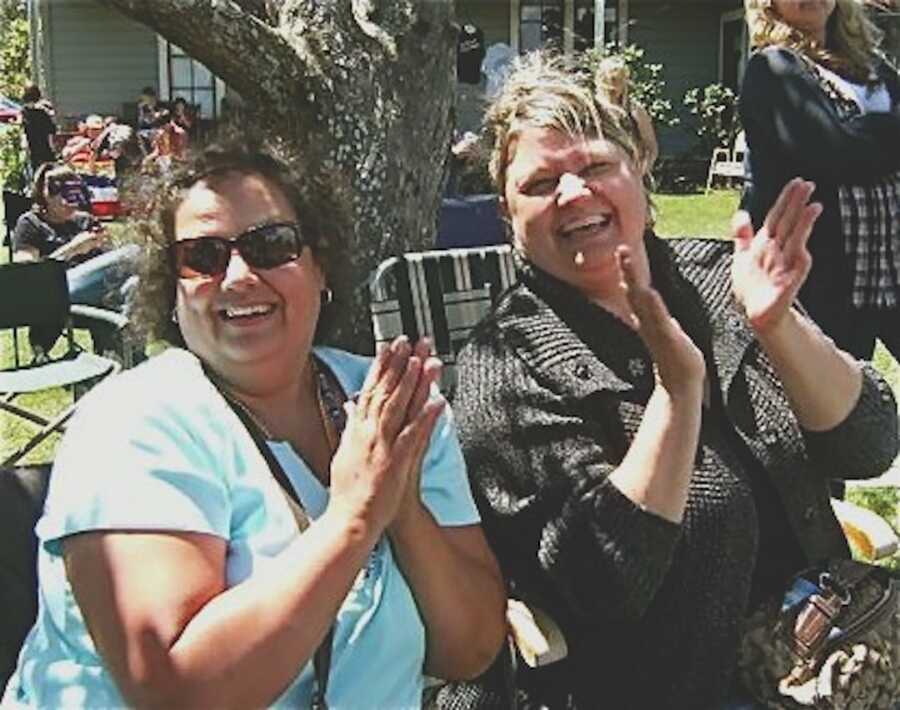 In July, my uncle reached out and asked us about potentially being a place for my cousin's child. We already had an idea that something was happening, and had been praying about it, so we said yes. By August 1st she would be living with us full-time.
Everything seemed to be smooth sailing until I had a seizure. Apparently, my seizures are triggered by extreme emotional stress, such as a death in the family.
So now, while adding a new child to our family, I suffered a massive seizure leaving me with a concussion and not able to drive for 6 months. This was a tough road to walk as I wanted to be able to parent and continue with my daily life, but now my health is holding me back.
Then a few months later I lost an uncle to cancer and suffered another seizure. During this point in my life, I learned the value of slowing down. I couldn't go anywhere unless I had a ride, so I was home during the day. 
At this point in our lives, we were in the thick of foster parenting, well beginning foster parenting that is. Social workers, court, new lingo to learn, all the things!
I began to discover triggers; this would be the first of many firsts in our fostering journey. You see when children come from hard places their emotional regulation center is thrown off balance. They have a hard time processing being able to express emotions.
Thus, tantrums, or dysregulation, are commonplace. However, with consistent stability, love, and structure, children will be able to get back on track emotionally and academically.
Nash and I began to take calls for children in need of placement, I will never forget the first call. I walked into the office and picked up a little boy about 6 months old.
As I nervously introduced myself to his family and explained I would take good care of him, I remember thinking that this was such a bizarre feeling to leave the building with someone else's child. Yet here I was doing so.
He had been exposed to drugs and needed to be worn as the constant contact and light swaying was the only way to calm him down. He was with us for a few months before he returned to his family.
To this day I often think of him, I still get to see pictures of him and his mother, happy as can be. We were just a blip in their story, not even a full chapter, but he was really the beginning of a new story for us.
Never could I have imagined I would be sitting here on a crisp December day, writing about how I have 9 children. Since saying yes to my cousin's daughter, we have welcomed many children into our home. Some stayed for a short time, some stayed forever.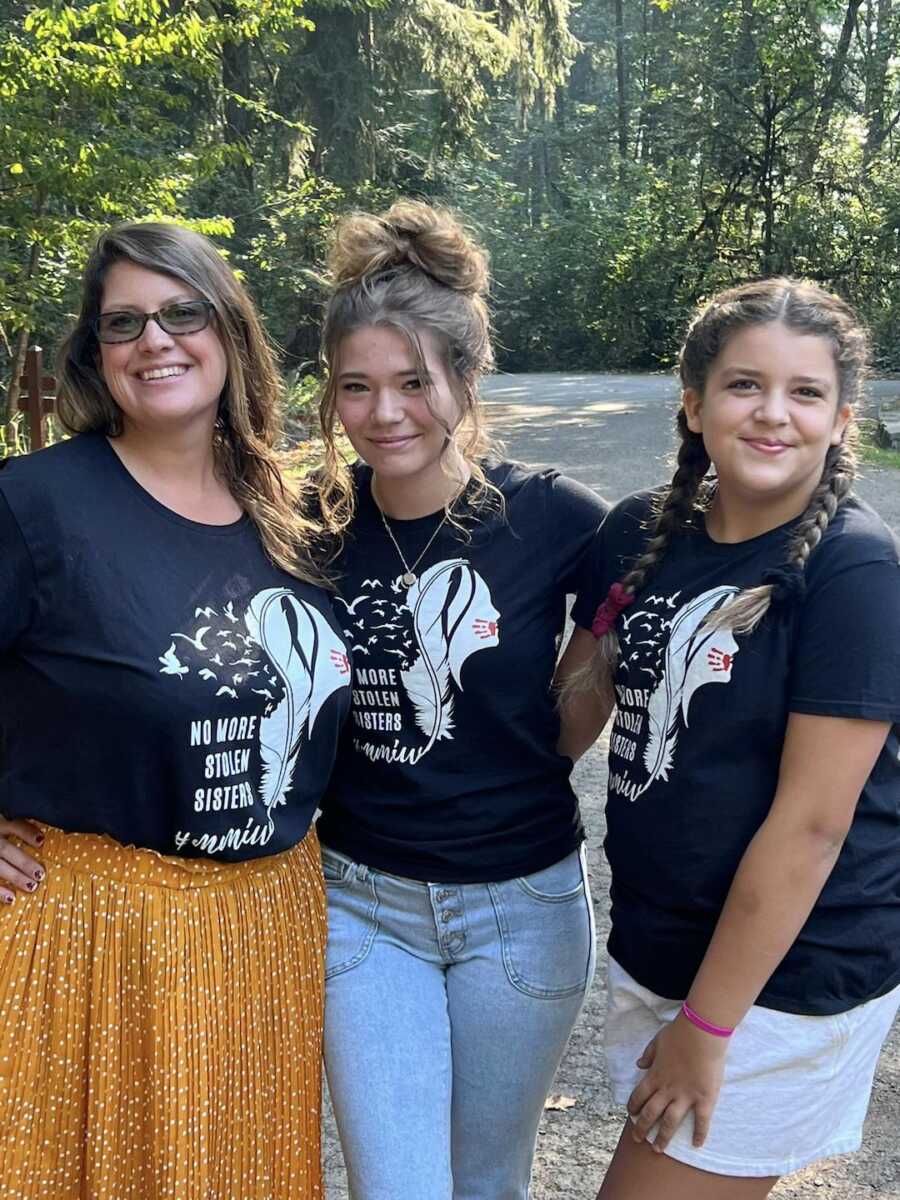 Reality Of Foster Care
One night I got a call from after-hours workers asking if we could take a 5-year-old, in fact, she had just turned 5 that day. They told me she would be there within a few hours.
The hours went by and still, no child showed up, and no call from any social workers. It was now 2 a.m. when I heard from a social worker, and they told me they would try to find her again tomorrow.
This was the first time I remember thinking, there are some serious faults in our system. They want to pick up the child, but they can't find her, and are calling it quits for the night.
It wasn't until 2 days after they originally called our home did she walk her 4-year-old little feet through our front door and exclaim, 'Hey guys, I'm home!'
You see, they had gotten her age wrong, she was turning 4 not 5. Furthermore, this young lady had quite the memory, she had been to our house before. Not for very long, but long enough to make an impression on her, and she was happy to return.
As she settled in, we began to learn more and more about her case, the more I learned the sadder I felt. We would be driving, and she would tell me about how she would go to the store to 'take the food' there. Another time we passed an apartment complex and she said, 'That's where I go down to the deep deep and see Jesus.'
Now at this time, she was still really developing vocabulary skills, so I was sure I heard wrong and asked her to repeat herself. She said the same thing again. I called the social worker, and I asked her – 'Did this child have a near-drowning experience that isn't on file?'
This would be helpful information as we head into summer! She said no, but she would ask the bio mom. She called me back later and said yes, in fact, she was found face down in the pool at the bottom.
My heart sank knowing that she had been through this but also leaped knowing that she had survived. I knew I was dealing with a broken system, but one step at a time I would work for what these kids needed. Some need to return to their parents, some to relatives, and others need a safe place to call home forever. 
'I could never do foster care, I would get too attached, and wouldn't want to give the child back.' 
You are right. You will. And that, my friends, is the entire point.
This is not about me, my feelings, or my needs. It is about theirs. Getting attached allows for healthy regulated adults to breathe security, consistency, love, patience, forgiveness, and so much more into these children's lives.
We can love the child, where they come from, and where they are going. This whole child parenting approach is pivotal in healing. 
Life With My Large Family
Now, here we are 10 years, 9 kids, 1 grandson later, and still fostering!
We live in a different house from when we first started, bigger, with the idea that we would be able to keep siblings together. We now have 3 of the 5 siblings in our home, and all are in the process of adoption. In all my years of fostering, this is the worst case I have ever seen.
If you are familiar with the Gabriel Fernandez case, then you are familiar with many aspects of my case. Just when we thought we had seen the worst of humanity, we began to hear all new things.
I teach classes on trauma, resilience, toxic stress, and stress management; however, I didn't even recognize my own secondary trauma until I was writing a class about it. It becomes all consuming, the time you take in the day, to manage everyone's needs, help process everything for everyone.
You don't stop to think about why you are crying in the shower at the end of the day. It just overwhelms your body, and your soul.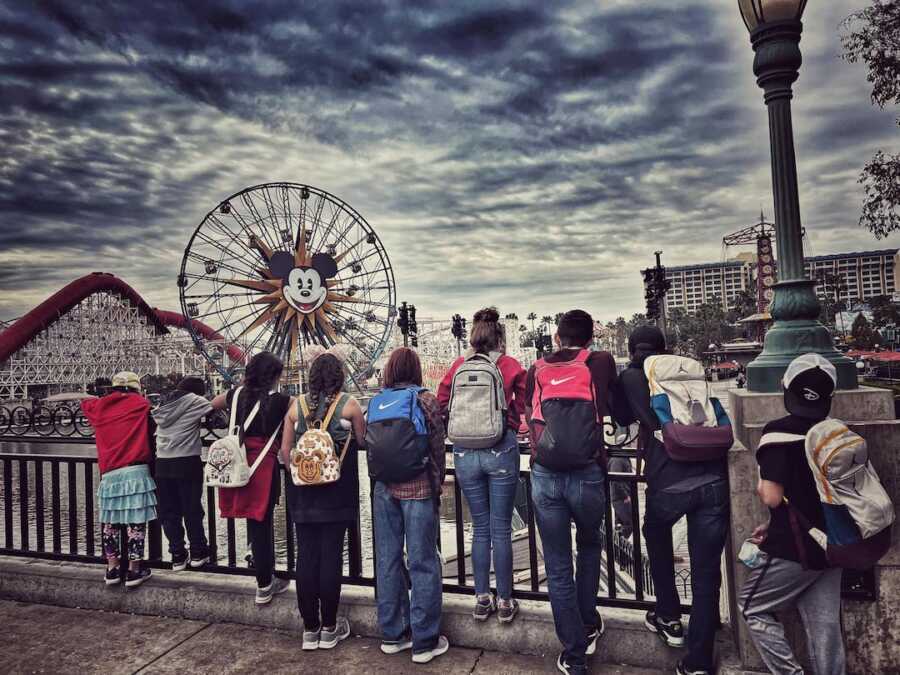 It has been 3.5 years since they entered care and they continue to wait. The system needs a revolution. 
But for today, I will add a few more bows to their Christmas presents, since they seem so happy about that, listen to some music, and maybe spark a revolution tomorrow."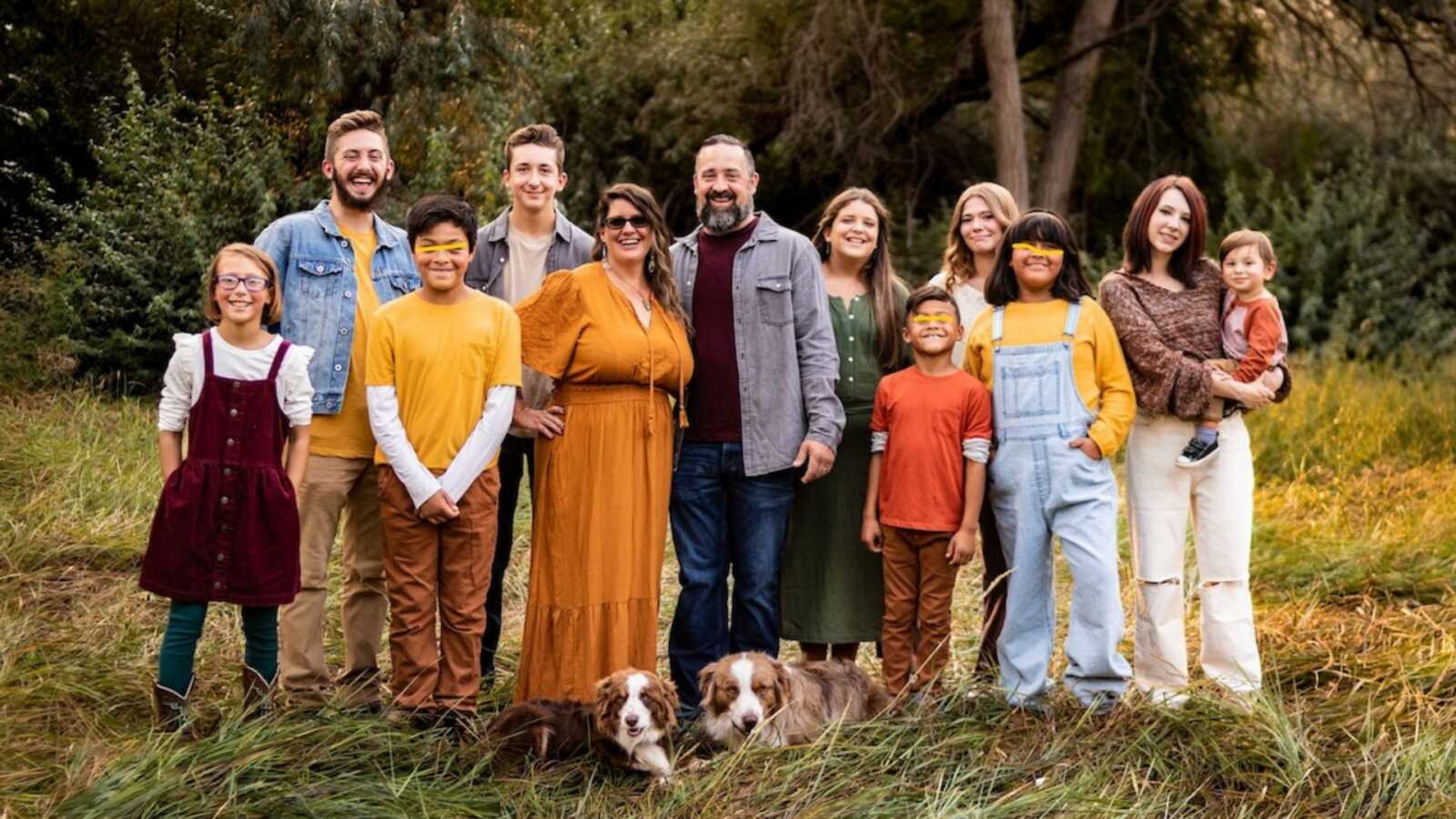 This article was submitted to Love What Matters by Brooke Lamberson of Tri-Cities, WA. You can follow her on Instagram and listen to her TED Talk. Join the Love What Matters family and subscribe to our newsletter.
Read more stories like this:
After 9-Year Infertility Battle, Couple Adopt Foster Care Siblings Into Forever Family
Meet The Twins Walking Across All 50 States To Raise Awareness About The Broken Foster Care System
Do you know someone who could benefit from reading this? SHARE this story on Facebook with family and friends.