Call To Adoption
"For me, it was Olena. For my husband, it was Grandpa Sam. We both felt called to adopt. I met Olena in Western Europe at an orphanage. She was a teenager who had been dropped off by her family who could not care for her.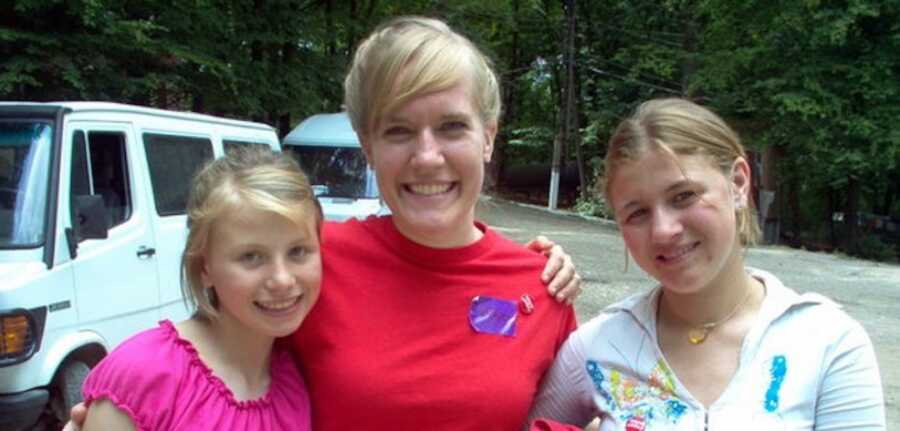 My husband grew up with Grandpa Sam who was orphaned at age 7 after Sam's parents both died of illness. While Sam's two older siblings were adopted, Sam never was.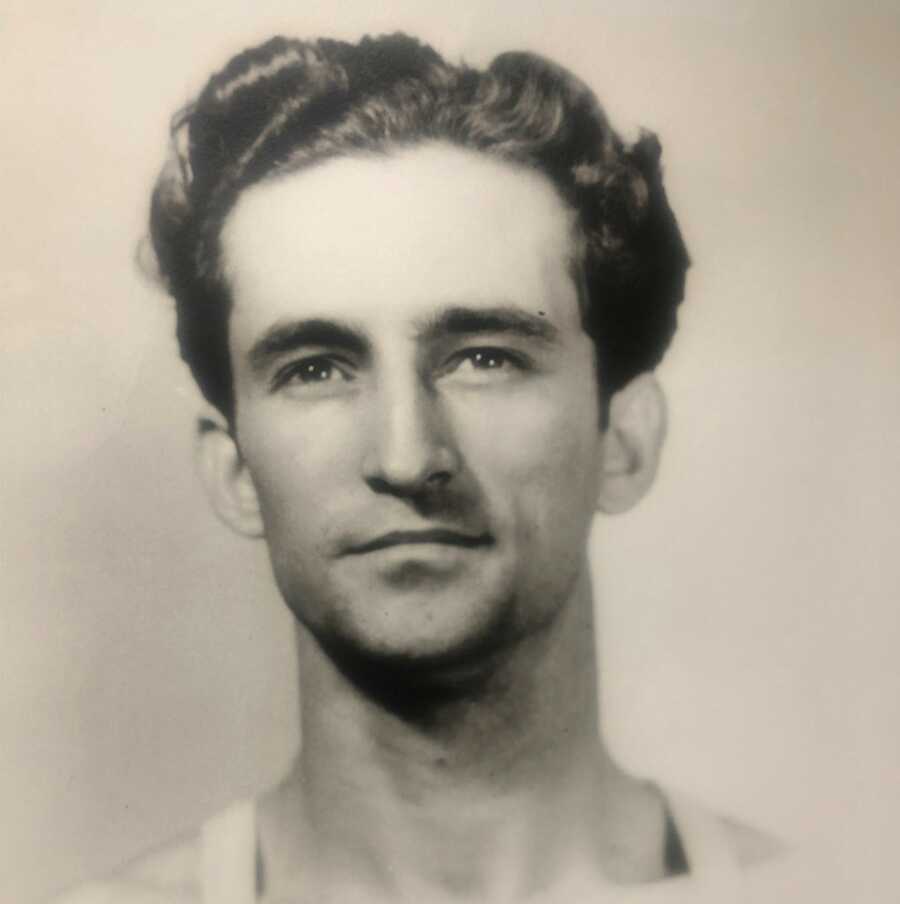 Journey To Adopting
Once we got married, figuring out how to adopt children in the United States was a difficult research project. We had various reservations and found information really hard to find. 5 years later we began the licensing process to adopt children in foster care after learning about a local organization and finding templates from the Dave Thomas Foundation for Adoption; we customized and presented to our employers to receive adoption leave. Our intent was to adopt up to 2 children (potentially a pair of siblings) who were not babies.
We went through the training process and then started interviewing to adopt. We even took additional training to be prepared for heightened needs. We were one of two families interviewed for a sibling pair who had been bounced around foster care way too long. We poured our hearts into getting the right training and waiting months until we got to the interview.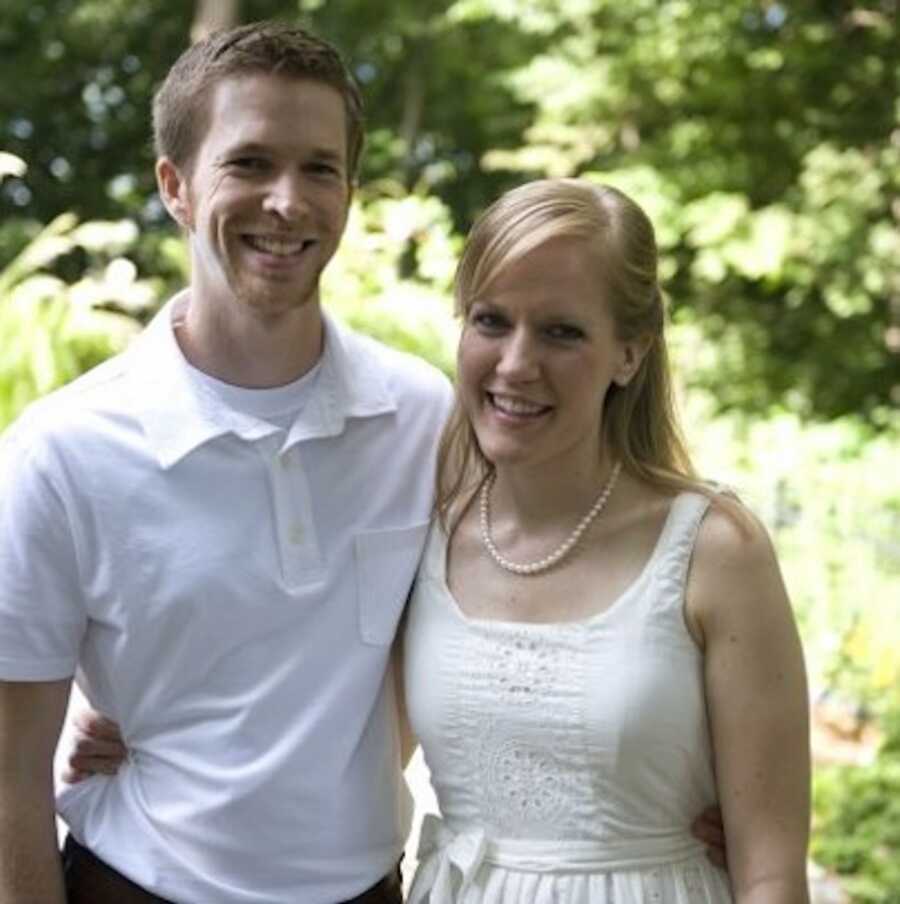 We met the team, presented our family's abilities, and expressed our desire to help. Hours later we got a call the team had picked the other family. I felt so disappointed. Experiencing a flood of emotions; my husband and I agreed he should go to the store and get food to help us process the experience. He got oreos for me and a frozen pizza.
While he was at the store, I opened my email and found a message about a pair of siblings in another city in our state who needed a forever family. From what I read, nothing stuck out as a red flag other than seeing the deadline to apply was the very next day. I texted my husband, 'Be ready for anything when you get home.'
He arrived with our comfort foods and I read him the email. He proposed we sleep on it. I stressed the deadline and our social worker would need to get a lot of paperwork together for us to be considered. He asked, 'You already have a draft of the email, don't you?'
I did.
A week later I got a call on a Thursday afternoon from our kids' social workers stating we had been selected. They asked how soon we could meet the children. I offered that very weekend. My husband and I agreed we would not commit to the children when we met them but would discuss the topic on the long drive back. After hitting the road around 5 a.m. for a 5 hour cross-state drive, we met our kids at a park.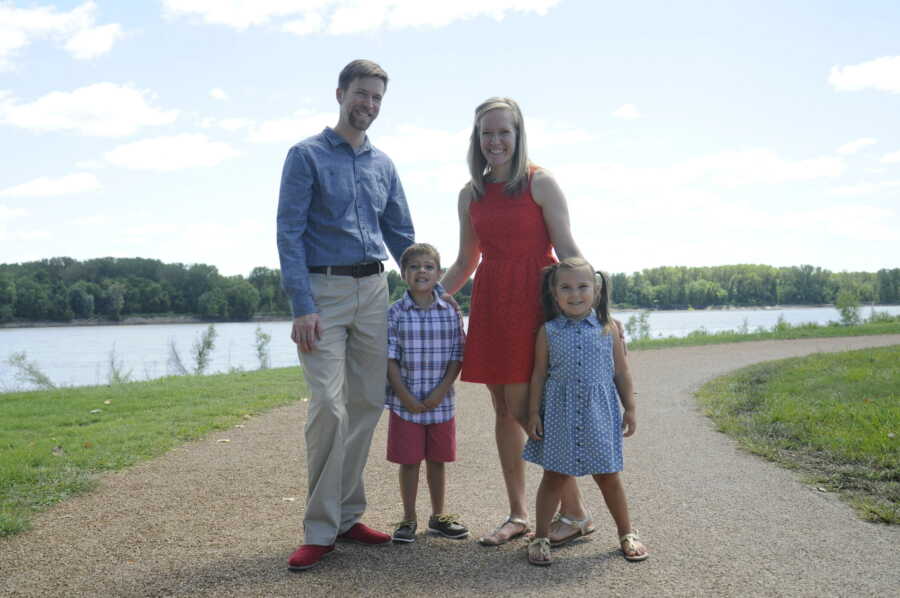 We blew bubbles and threw a velcro ball. The social worker wanted to know if we were on board to take the children. I had to explain we had planned to discuss it on the drive home. After a couple of hours, play time was over.
On our drive home we hit a hail storm as my husband asked, 'So, what do you think?'
I responded, 'I'd like to ask you a question.'
'Okay,' he said.
'Tell me one reason why we shouldn't do this.'
There was a long pause. Neither of us could think of anything.
So we called the social worker and nervously and excitedly told her, 'Yes.'
The weekend was a blur as we prepared our home. Social media posts listed items needed, friends and family generously stepped in, and at 5 a. m. on a Thursday morning we began the first of too many to count road trips across the state to bring our big brother and little sister home.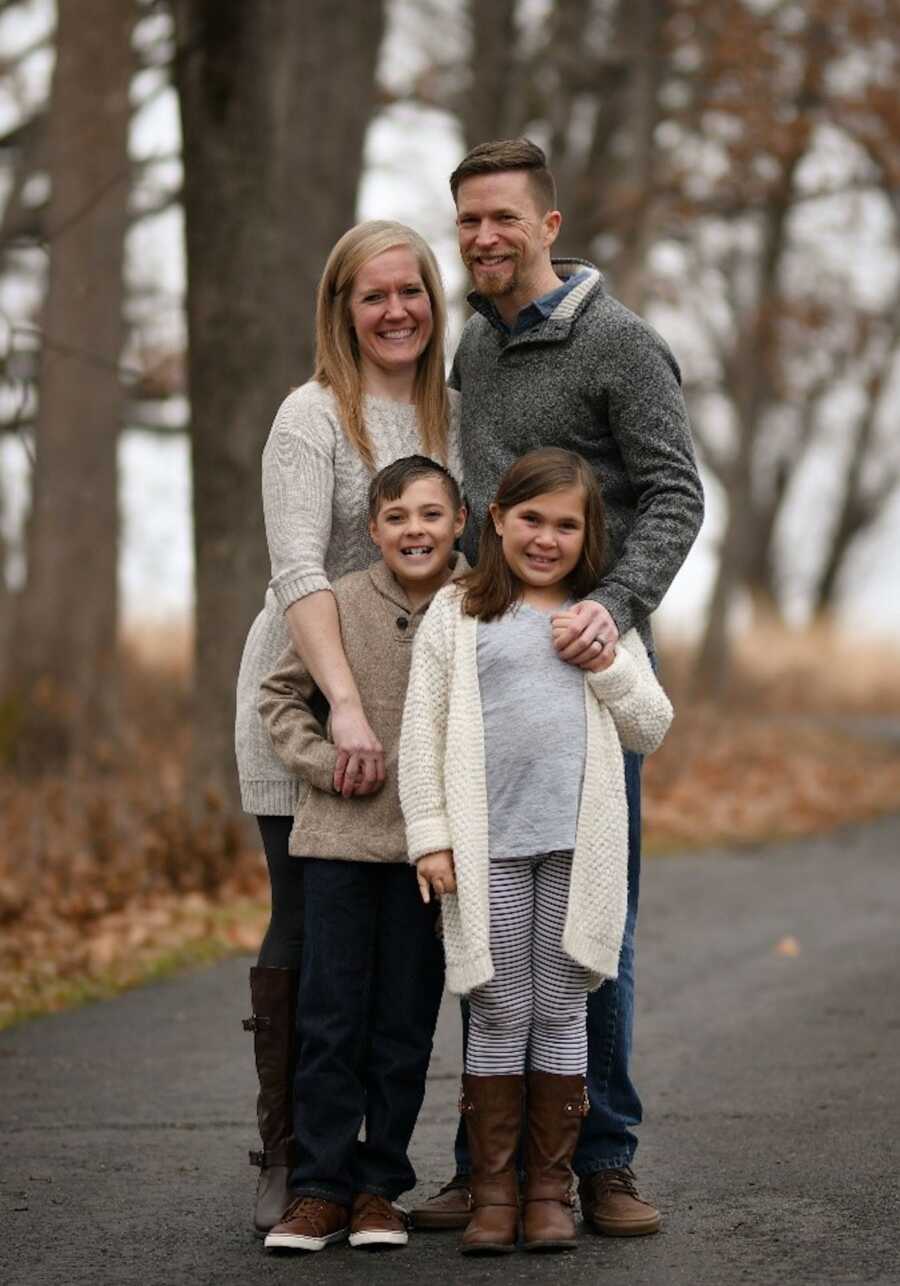 Family and friends were sensitive to allow us time and space. In time, they began meeting family, neighbors, and others in the community and big brother and little sister were enrolled in preschool. Beautiful conversations happened. Our circles wanted to know more. Oftentimes, it was a, 'How can I do what you're doing?'
We would put big brother and little sister to bed and then my husband and I would slip away into our living room. But it wasn't to watch TV. Friends and friends of friends would come over to talk. They wanted to know how they could adopt children in foster care, too. We'd sit for a 2-hour raw conversation, answering any questions and addressing fears, and then we'd go to bed thinking we had overwhelmed our visitors.
To us it felt like we were explaining a complicated 54 step process. And honestly, that's what the lived experience is like. But, surprisingly, over and over again the couples signed up, got licensed, and became forever families for other children in foster care.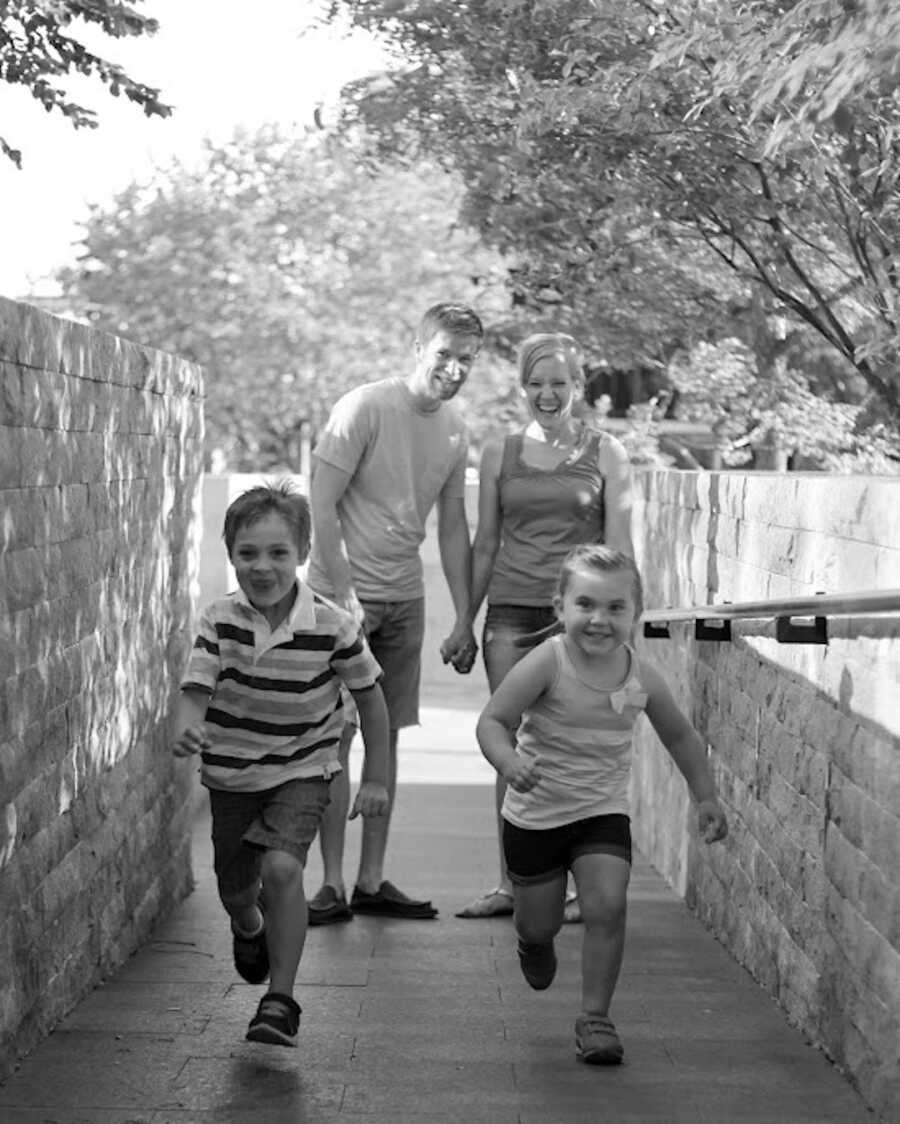 It was somewhat of a distraction to have these conversations because finalizing our family's adoption was becoming a longer and longer process. My optimism was waning. We were told it would be 4 months and at 9 months in I found myself questioning why I didn't opt for having biological children. I felt tired and like there was no end in sight because biological family members would intermittently express interest in adopting big brother and little sister.
At some point in my exhaustion I saw the peek of a silver lining. What if the delays were on purpose? What if there was something we were supposed to do because of the delay? So, one night while my husband was in his art studio, I popped in with an idea. I told him I thought I should blog about our experience. But I wanted to be intentional and write in a way that didn't perpetuate the stigmas about foster care. I wanted to let people peek in so they could see the opportunity, the adventure, and the family that forms.
We agreed I could do this with two conditions:
(1) I wouldn't share why big brother and little sister were in foster care.
(2) I wouldn't talk negatively about their biological family. So, as we drove across the state for visits with their biological family, big brother and little sister would enjoy an animated film and I would blog.
The posts would not get many comments, but hundreds would view the posts. It got me wondering if people wanted to know more but didn't know how to ask. So I kept writing.
18 months later, big brother and little sister were given our last name. We celebrated by eating Italian shaved ice, making slime, and a throwing pool party. Our attention quickly focused on making art together, playing, and making memories with big brother and little sister. But here and there we would still get a text about someone wanting to know how to navigate the process. So we'd have them over after putting our kids to bed and lay things out.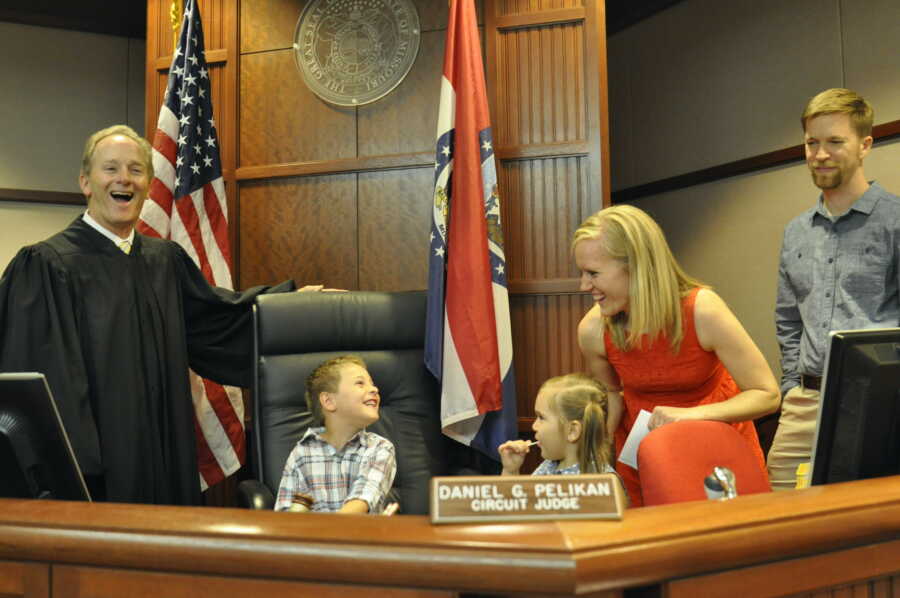 Advocation
Fast forward, as the pandemic overtook the globe, I became increasingly aware of the 115,000 children who were still waiting in foster care to be adopted and the lack of marketing I could find to guide people through the process. We received stimulus payments and had a deep sense of responsibility to steward the money well. It felt crazy to say out loud, but I told my husband I wanted to write down the conversations we had been having with others in our living room.
I wanted to write down how to adopt through foster care. I got out a calendar and penciled in a plan to write the manuscript in August. When I showed my husband my plan it dawned on me that I didn't consider our out of town anniversary plans the very first weekend of August.
Drat. So much for this plan. My husband looked at me, 'What do you mean you can't write? I'll take you to a library while we are out of town. You can write and I'll read some nerdy Dungeons & Dragons books.'
After putting big brother and little sister to bed I would write. A few weeks in I had doubts. 'What if no one read the book?' I was laying in bed one night telling my husband how I wasn't sure if I should finish the book. He said, 'Marcy, what if someone did read the book and just one kid got adopted? Wouldn't that be worth it?' he said. Geez, he had a point.
So I continued to write and in November, National Adoption Month, The Forgotten Adoption Option: A Self-Reflections and How-To Guide for Pursuing Foster Care Adoption  was published! I thought my work was done. I have helped our nation's children. Little did I realize the responsibility of writing a book. For the book's purpose to be lived out, I needed to give it legs. A month later, I launched The Forgotten Adoption Option Podcast with twice monthly episodes with guests who were adopted children and adoptive parents who had been touched by the foster care system.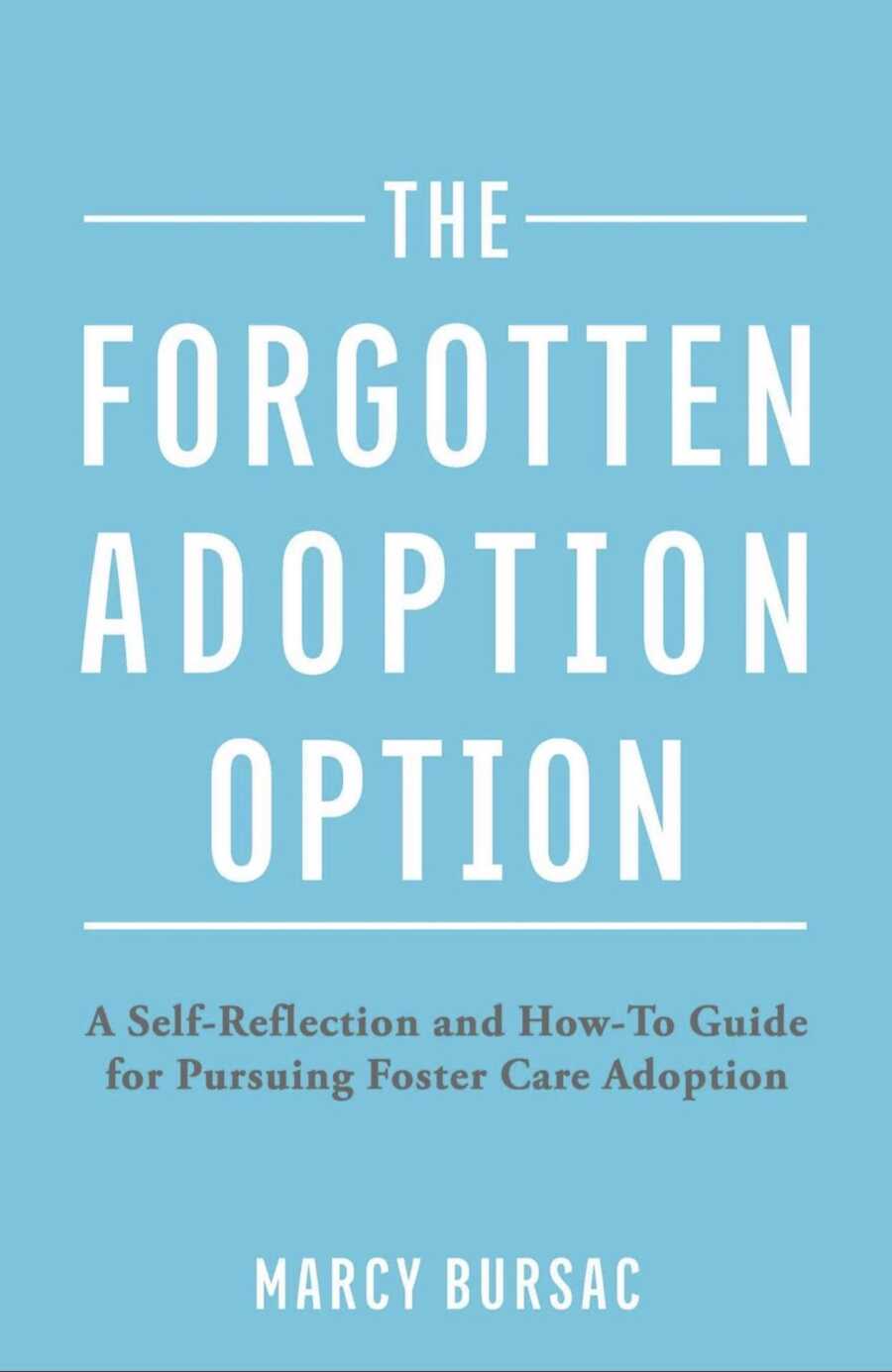 Last summer, as I was heading to bed after packing for a family vacation, something inside me prompted me to open my laptop and look into pageantry. Pageantry!? I had never done pageantry before and I did not understand why on earth I should give this wild-haired idea any leg. But I opened my laptop and searched anyway. And I left for vacation checking my email every night hoping for a reply from the director. One thing led to another and courageously I went public. I had been selected to represent my family's foster care adoption partner, the Dave Thomas Foundation for Adoption, and serve as United States of America's Mrs. Ohio.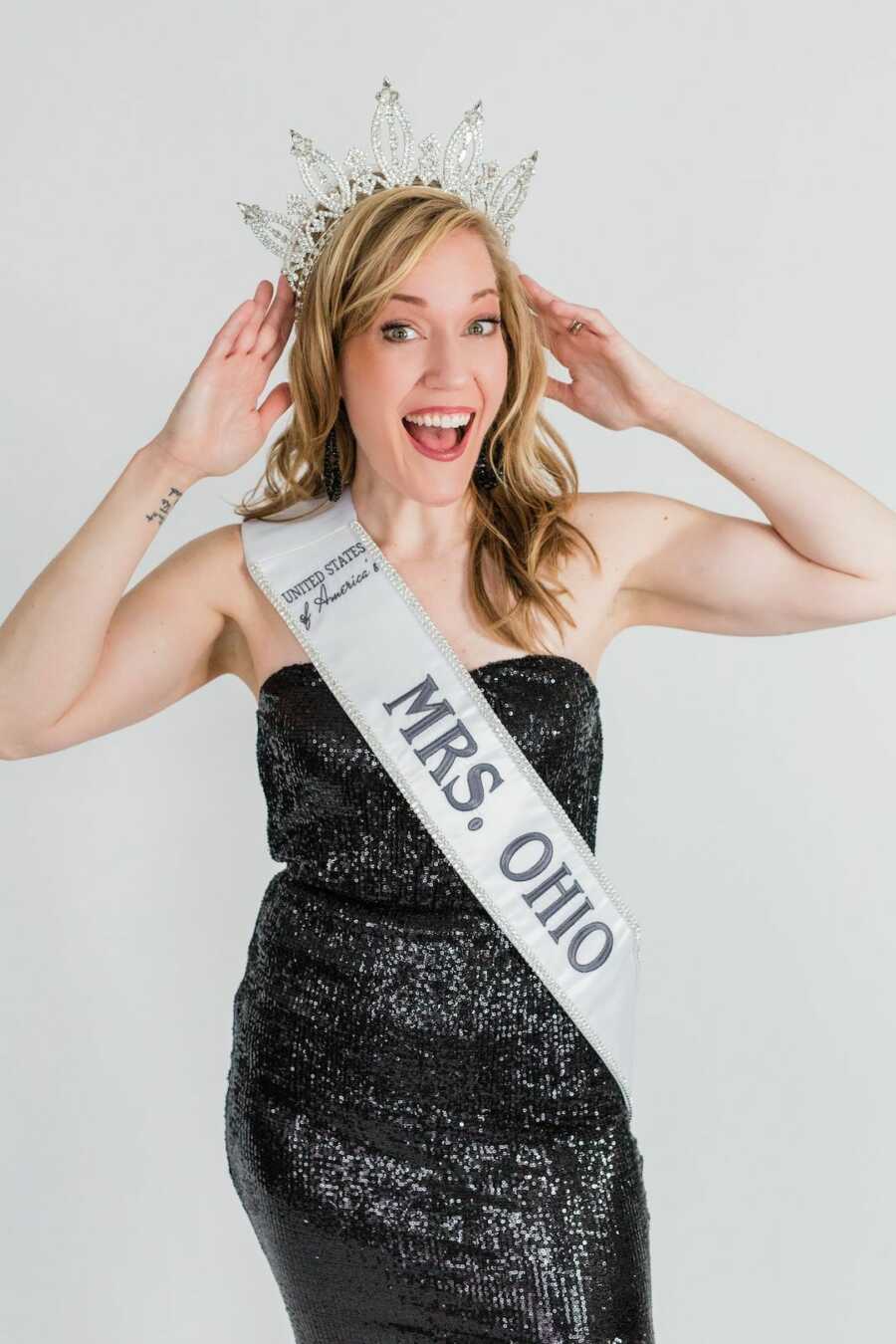 I was ready for shame and acknowledging how flipping crazy I appeared. Within an hour, my social post blew up with encouragement, support, and direct messages of offers to help me get stage ready and reign well.
President's Day weekend I won the People's Choice Award and placed in the Top 16, walking away with an increased spotlight and louder microphone as a voice for children waiting to be adopted and a giant check $3,000 donation for the Dave Thomas Foundation for Adoption to support their Wendy's Wonderful Kids program (which supports the hiring of adoption professionals who are dedicated to finding permanent families for children in foster care who are most often overlooked).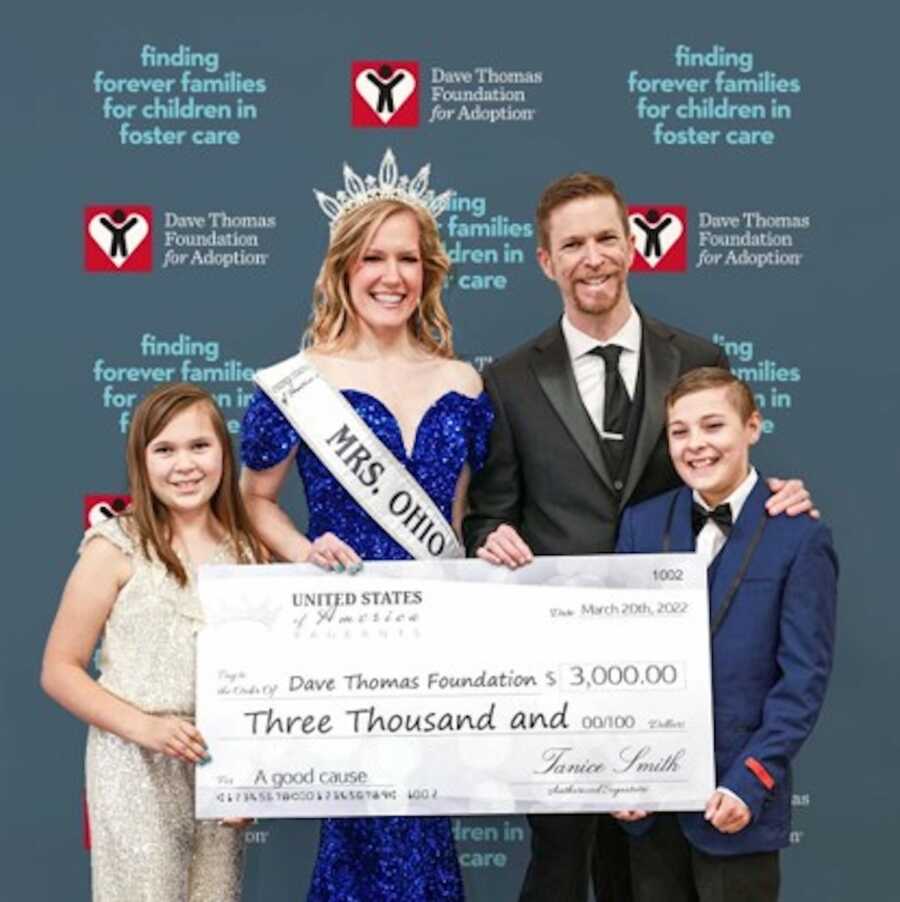 Then, a back burner idea got legs. While writing The Forgotten Adoption Option, I toyed with a concept for a children's book inspired by Are You My Mother? My handful of attempts resulted in less than inspiring stories. The energy and love of stepping into pageantry prompted me to revisit the idea. With a handful of adoption, foster care, and family children's books circled around me, I felt frustrated. I knew a book about foster care adoption was missing.
I picked up Todd Parr's, We Belong Together, and began flipping the pages as I told my husband, 'I want people to understand who these children are.' [page flip] 'Some children need a forever family.' [page flip] 'Some forever families adopt one child.' [page flip] 'Some forever families adopt a group of children.' [page flip]
This time I didn't have stimulus funds to publish the book so I created a crowdfunding page. With overwhelming support, in May, National Foster Care Month, Are You a Forever Family? was published and is now distributed around the country. Children of all ages are celebrating forever families and asking themselves, 'Am I a forever family?'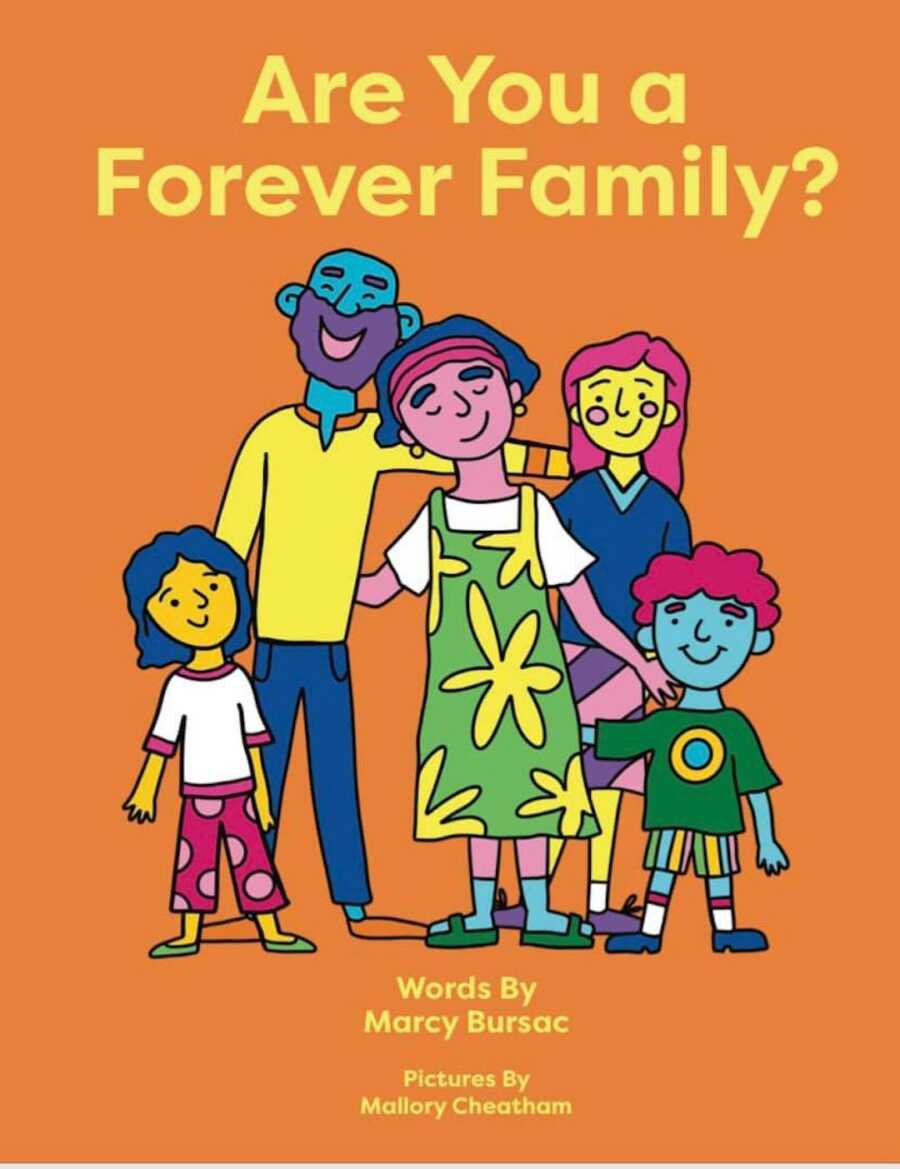 As my children grow up and we unpack their adoption story, we often reflect on the children who are still in foster care and haven't been adopted yet. With my husband as creative director, my son as ghostwriter, and my daughter as co-presenter, we work together to teach others how to adopt through foster care so that each of these children find their forever family. If that's something you're thinking about, I'd love to help you navigate the process."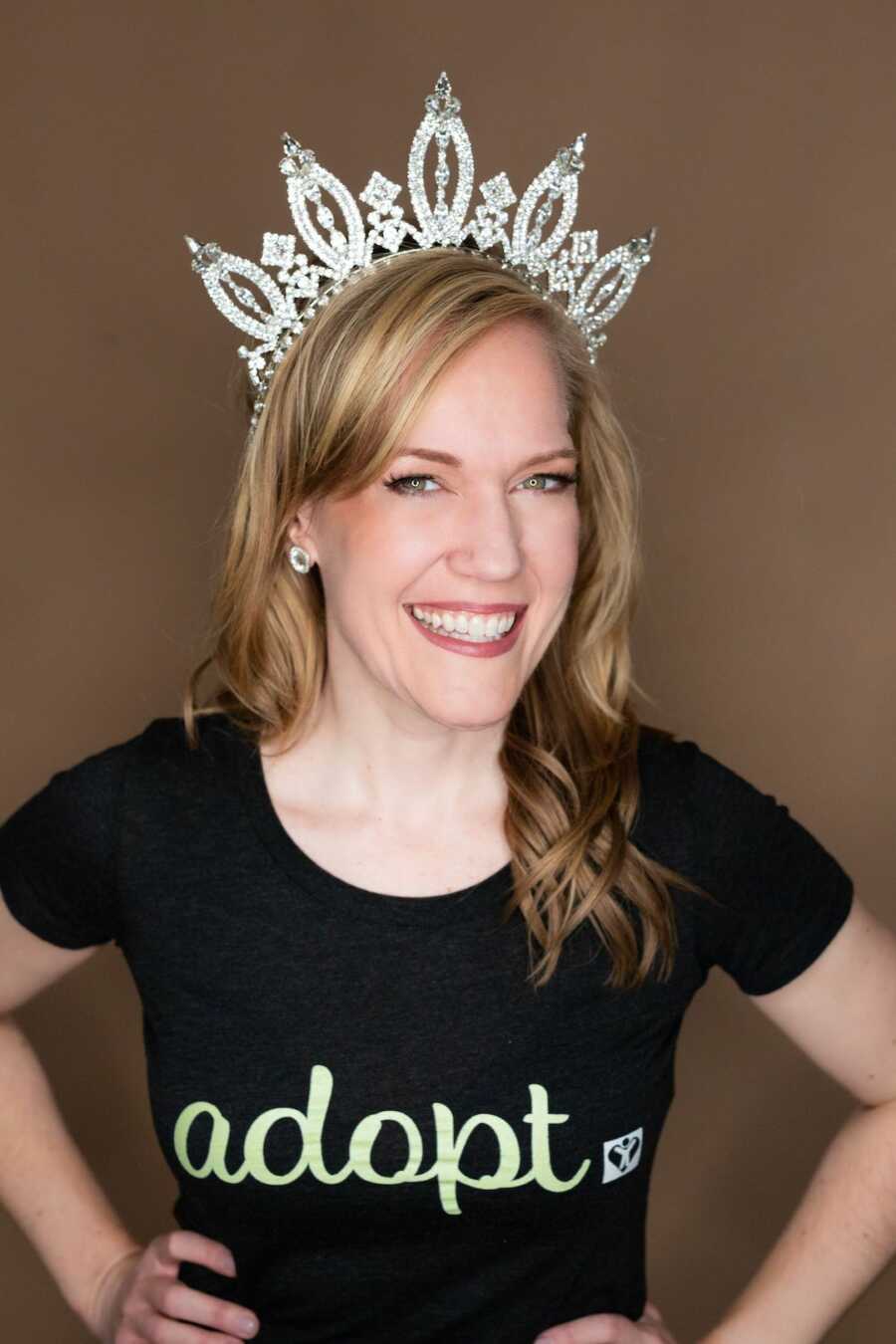 This story was submitted to Love What Matters by Marcy Bursac of St. Charles, Missouri. You can follow her journey on Instagram, Facebook, and her website. Submit your own story here, and be sure to subscribe to our free email newsletter for our best stories, and YouTube for our best videos. 
Read more stories like this:
'I started to cry as I realized Areum was leaving her home country, and I grieved for all she would lose.': Mom shares emotional international adoption journey during COVID
'6 years old, she showed up at my house in the pouring rain and blurted out, 'They said they don't want me anymore. You can have me.': Mom of 6 shares emotional adoption journey
'I know this is the right decision because you're the family I always wanted for myself.': Foster mom shares beauty and brokenness of adoption
'In the same weekend of mourning fertility treatment not working, my heart leaped at the thought of adopting.': Mom shares journey from infertility to adoption
Are you or someone you know looking to adopt? Please SHARE on Facebook to make them aware there is a community of support available.