"Three years ago, I got a new job in a small Iowa town. I lived about 35 minutes away from work and was trying to find a day care for my then 1-year-old daughter. The obvious choice was the local early childhood center, which was attached to the elementary school. As a teacher myself, I thought it would be a great fit that was close to work.
But when I told some of my coworkers about my plan to send my Alyssa there, they shook their heads in disbelief.
'Are you kidding?' one of them said. 'Your husband must make a lot of money, because that place is way too expensive. I send my kids to an in-home, and it's like, two-thirds of the price!'
I had already signed the contract, so I had to grin and bear it all: the 'outrageous' weekly price, the 'materials' fee, and the holding fee to keep Alyssa's place over the summer when she was out of day care and home with me.
'Maybe,' I said, 'I'll try to find an in-home for next year.'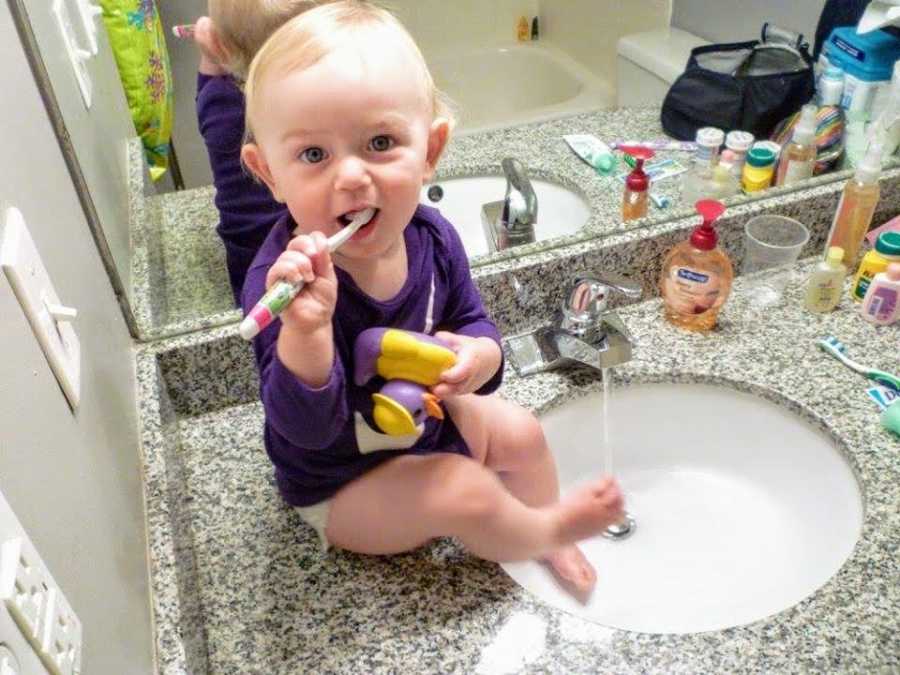 Well, by the time Alyssa's contract was up, you might be surprised to know that I signed her up again faster than lightning. Because by then, I had discovered the shocking truth about the in-home day cares in my small town.
One of my coworkers had initially recommended the in-home babysitter where he sent his two elementary-aged children. Then, one morning, I met him coming into the early childhood center.
'Nate!' I cried. 'What are you doing here?'
After we dropped off our kids, he pulled me aside. 'Two days ago, I went to pick up the kids after I went to their older brother's basketball game. I walked in the front door and there were eight kids in the living room awake and playing around. The babysitter was asleep on the couch. I woke her up and she said when she'd fallen asleep, all the kids were taking a nap. Well, obviously, they woke up, didn't they? Who knows how long they'd been unsupervised!'
Despite Nick's story, I still considered looking around for an in-home day care to cut down on the costs. My husband and I are both teachers, and I'm sure you're aware that we didn't get into it for the fat paychecks. A high school friend of mine happened to live in this same town, and one day, when I went to visit, I noticed a bunch of kids playing in the yard across the way.
'Is that a day care?' I asked her.
'Yes, it is…but man, I don't know how she's legal,' my friend replied. 'With kids that age, you're supposed to have a 1:8 ratio of adults to children, and she definitely has more than that. But hey, I heard that technically you don't have to register with the state to have an in-home day care, and people don't care if a provider is state-certified, I guess.' (Note: The Iowa Department of Human Services says on its website that people who provide their own homes and care for five or fewer children can but are not required to register.)
As the $600 to $700 monthly bills continued to roll in, I was tempted yet again to look into at-home day care. And then one morning, another of my coworkers, Anabelle, ran into my room, flushed and upset. Her husband's ex's husband, who was also a police officer, had called Annabelle and told her not to take her 6-month-old daughter to day care. Apparently, the in-home day care provider had been charged the week before with domestic abuse against her own family. The provider hadn't said a single thing to Annabelle or any of the other parents whose children she watched. The situation was so bad that the officer offered to take a sick day off work and watch the child himself, despite his several degrees of separation.
Needless to say, my daughter is still at the early childhood center. Yes, I'm paying through the nose, but I know for a fact that the Department of Human Services conducts annual reviews of the center and publishes their findings for all to see. I know that the providers there are background checked and given extensive training. The building itself is secured with key card scan locks and fencing, as well as extensive CCTV coverage. What I'm paying for is the peace of mind that my daughter is going to be safe in this facility. And that feeling is priceless.
I can only hope that parents spend the time investigating any in-home provider they consider sending their children to, because even in a small, tranquil Iowa town, there are things going on behind closed doors.
In-home day care for my kids? I'll pass."
From podcasts to video shows, parenting resources to happy tears – join the Love What Matters community and subscribe on YouTube.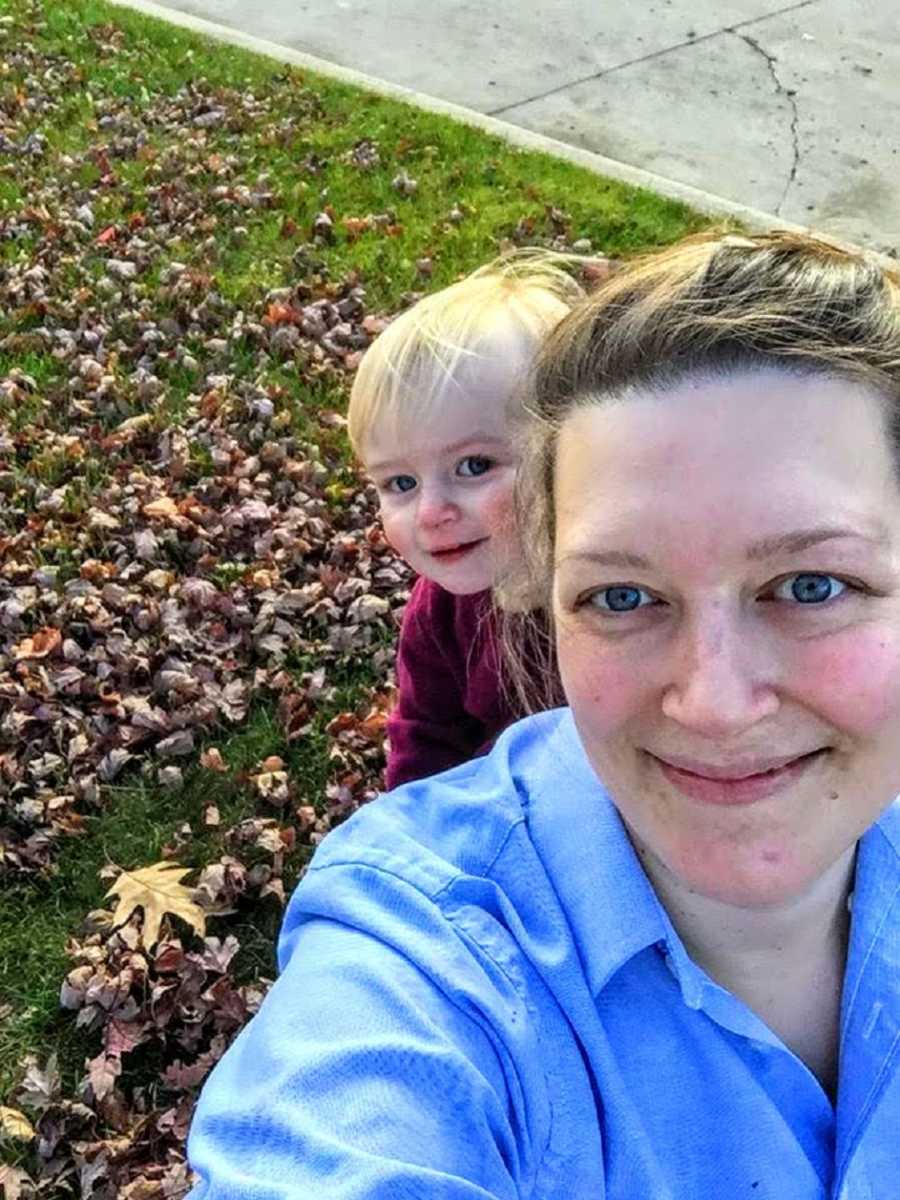 This story was submitted to Love What Matters by Amelia Kibbie. You can read the rest on Mom.com. Follow Amelia's journey on her website. Submit your own story here and be sure to subscribe to our free email newsletter for our best stories.
Read more from Amelia:
'We don't go to church.' I get shocked looks, promises of prayer. 'How will your daughter know right from wrong?!': Agnostic mom 'unapologetically' raising daughter without religion
'We don't go to church.' I get shocked looks, promises of prayer. 'How will your daughter know right from wrong?!': Agnostic mom 'unapologetically' raising daughter without religion
Do you know someone who could benefit from reading this? SHARE this story on Facebook with family and friends.